Updated on August 19, 2022
Traditionally, flowers are given as gifts or as additions to a garden. However, there are going to be instances when something other than flowers would make a better choice. For example, you will want to find alternatives to flowers if your significant other is allergic to them or if you want something a bit different to act as a focal point in your yard.
No matter your reasoning for looking beyond flowers, there are many substitutes for you to consider. Here we look at the 24 best alternatives to flowers as gifts or for the garden.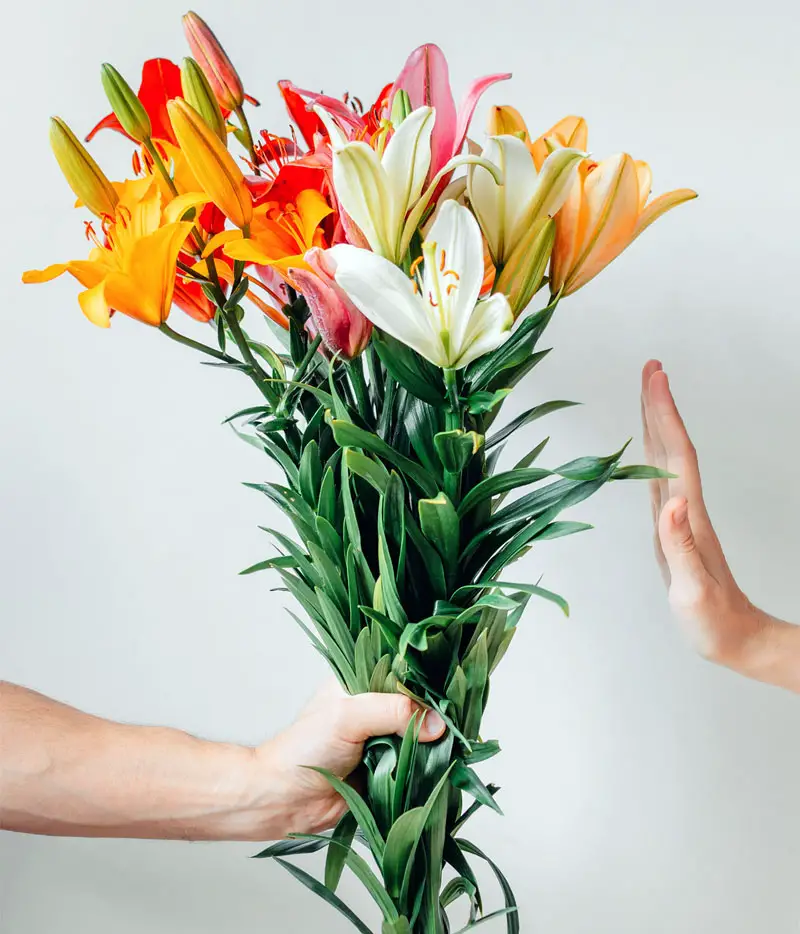 Flower Alternatives as a Gift
Flowers are a standard gift to give, but many people are allergic to flowers and their aroma. If someone you love is allergic to flowers, here are 12 alternatives:
1. Flower Seeds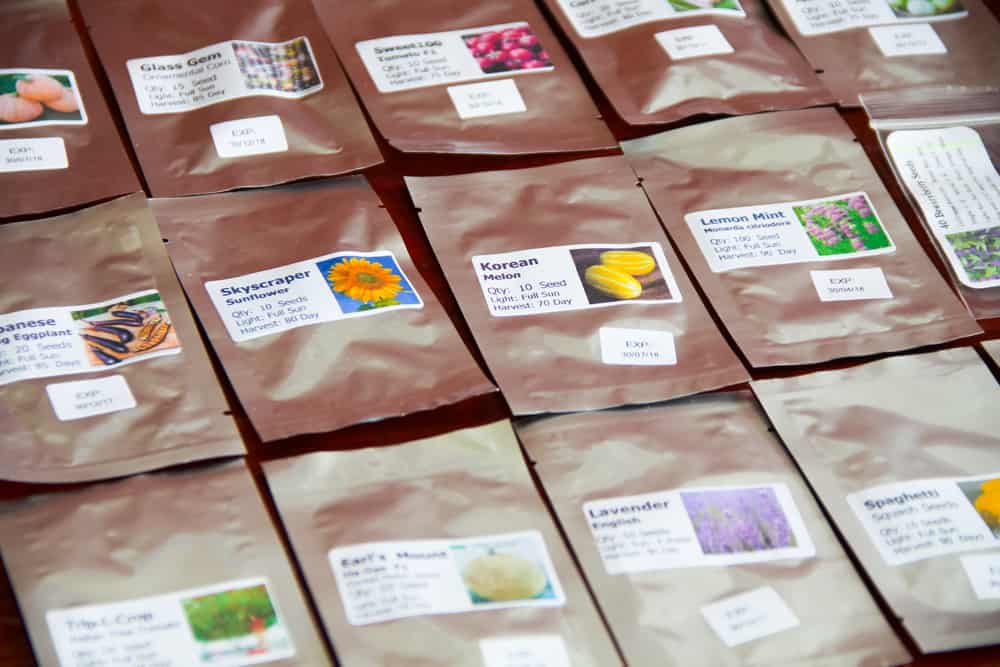 Flower seeds can be a unique and thoughtful gift. The seeds allow your friend or loved one to enjoy the growth process of flowers. Instead of watching the flowers die, they can watch them grow first.
Here are some beginner-friendly flower seeds:
Sunflower seeds
Yellow Flame Zinnia seeds
Cosmos Xsenia seeds
Blue Morning Glory seeds
Purple Zinnia seeds
2. Bouquet of Candy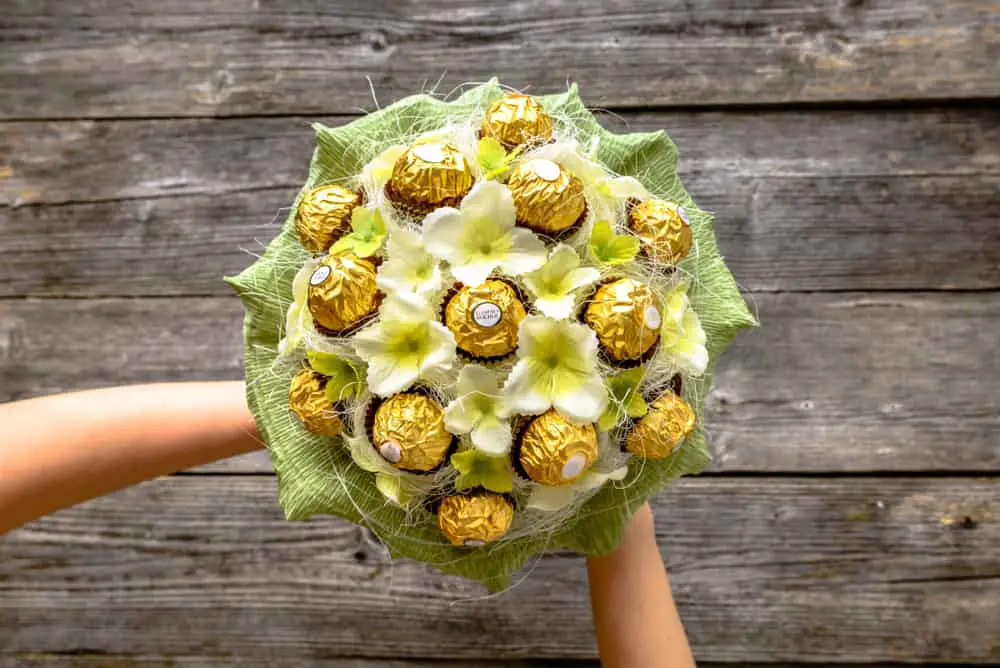 A bouquet of candy offers the same visual gesture of flowers without the smell or potential mess. Bouquet candy is great for candy and chocolate lovers. You can either order candy bouquets or make them yourself.
Here are candy bouquet ideas:
Lollipop bouquet
Chocolate bouquet
Assorted candy bouquet
3. Wine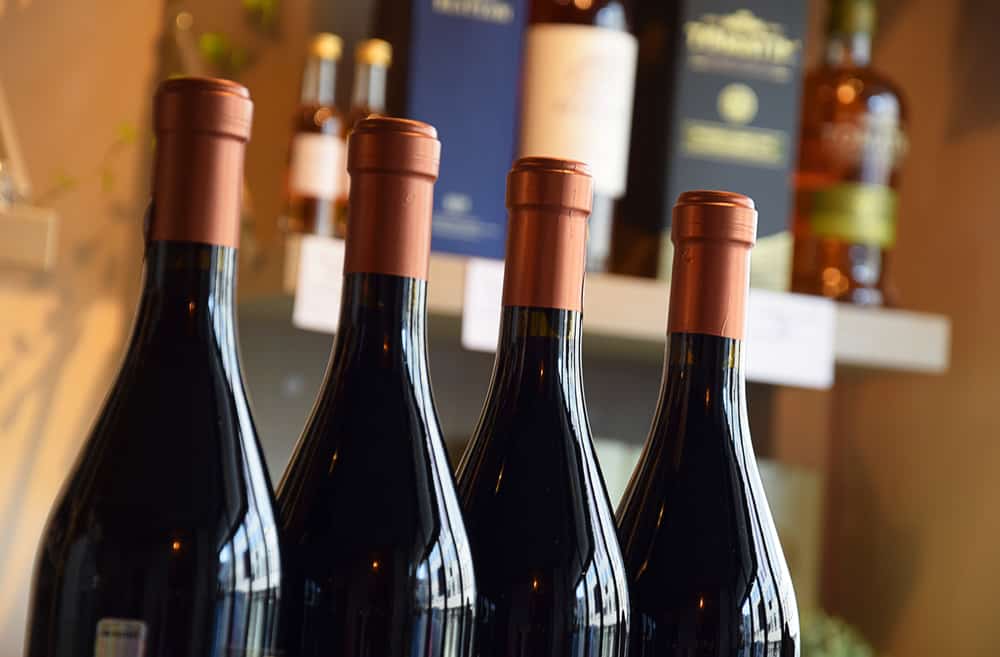 Wine is a perfect flower replacement choice if you want to set a romantic mood. You can get wine at a local liquor store, certain grocery stores, or online. If you and your romantic partner are wine connoisseurs, you may even want to consider wine tastings.
If you are unsure which wine to get, here are popular wines:
Cabernet Sauvignon, red wine
Merlot, red wine
Chardonnay, white wine
Sauvignon Blanc, white wine
Pinot Noir, red wine
4. House Plants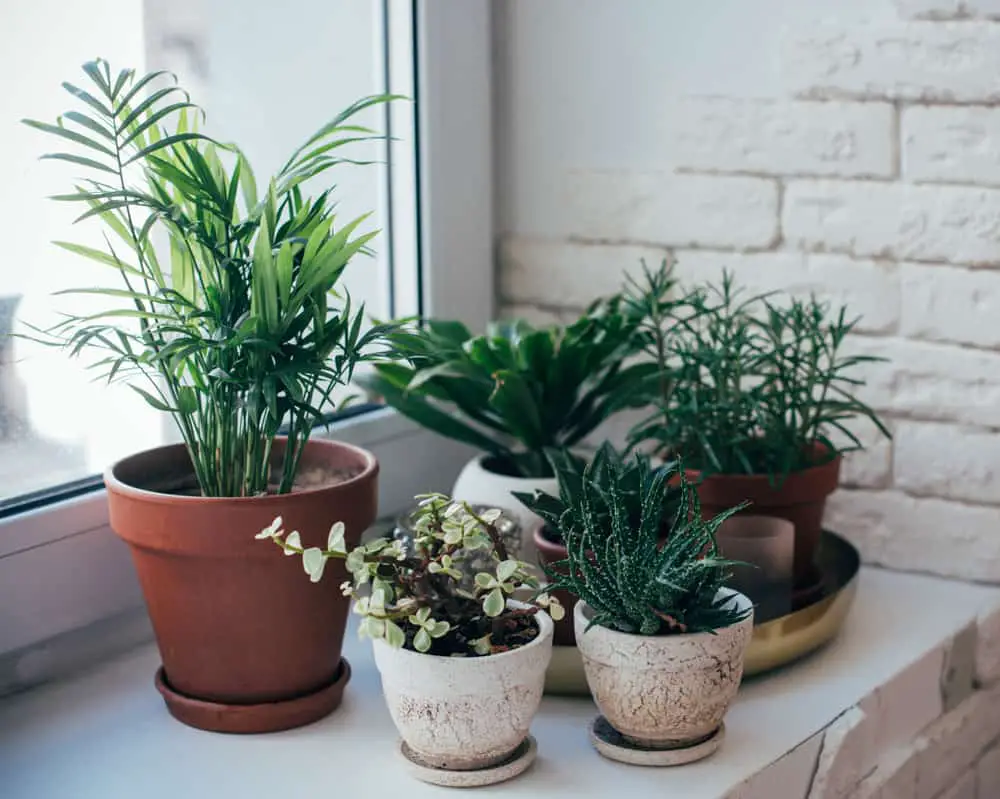 House plants are a great gift for allergy sufferers. They provide warmth and color like flowers without the aroma. Here are some popular house plant types:
Chinese Evergreen
Asparagus Fern
Fiddle Leaf Fig
Guiana Chestnut
Chinese Money Plant
Spider Plant
Along with the house plant, you may want to get a colorful vase and trays. To make the gift more personal, consider making an instructional guide using paper and your own handwriting.
5. Candles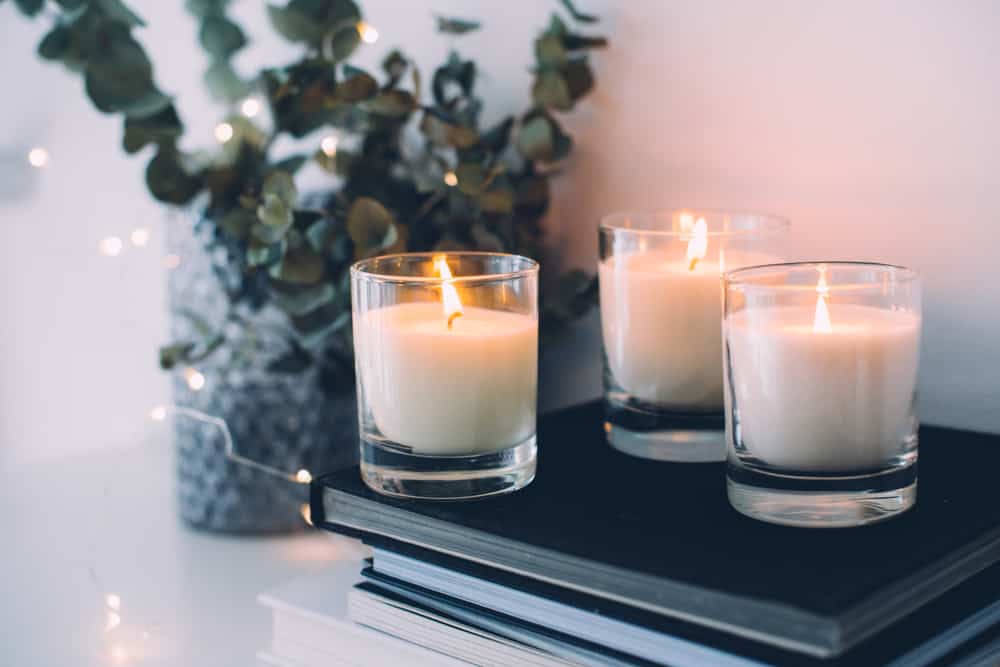 Candles are a great gift choice. You can get scented or unscented candles. If the person you are gifting the candle to has a sensitive nose or allergies, you may want to get them an unscented candle.
There are several candle types:
Votive Candles are placed in glass containers.
Pillar candles are large and sturdy and often placed on trays to catch the wax.
Taper candles are tall and skinny and often placed in candle holders.
Aromatherapy candles are scented.
Decorative candles are often unscented but come in a variety of bold colors and shapes.
6. Bath Set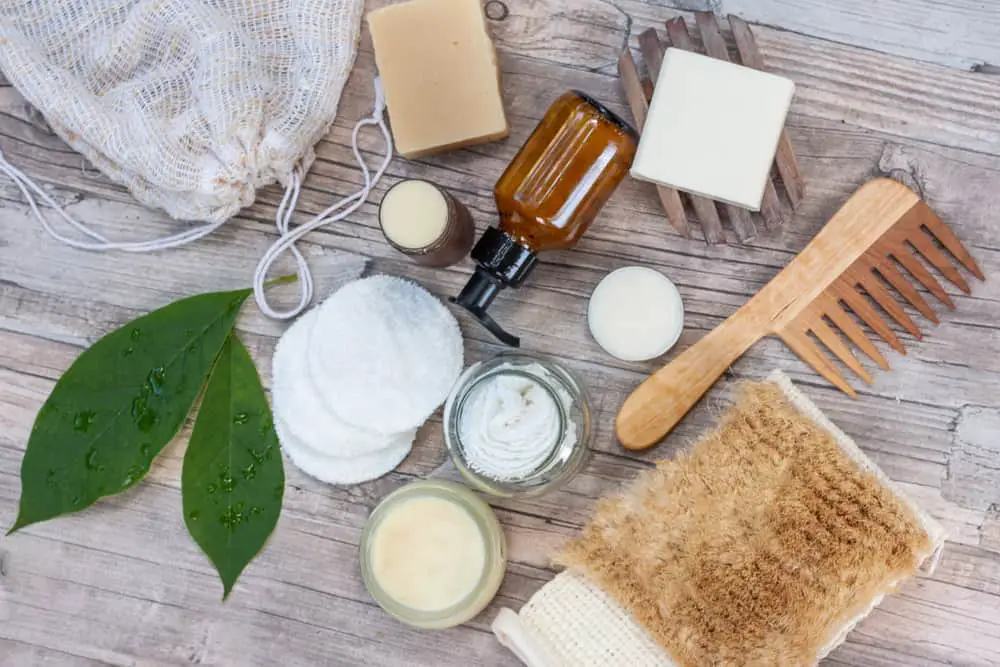 Bath sets are wonderful romantic gifts. You can buy premade bath sets or craft one yourself. If you want to make your own bath set, you should consider including the following items:
Basket
Ribbon for bow
Bath salts
Exfoliator or natural loofa
Bath oil
Body gel
Body lotion
When you are picking the items, you will want the colors and scents to match. A common color scheme is white and tan. Favorite scents include brown sugar or vanilla.
7. Baked Goods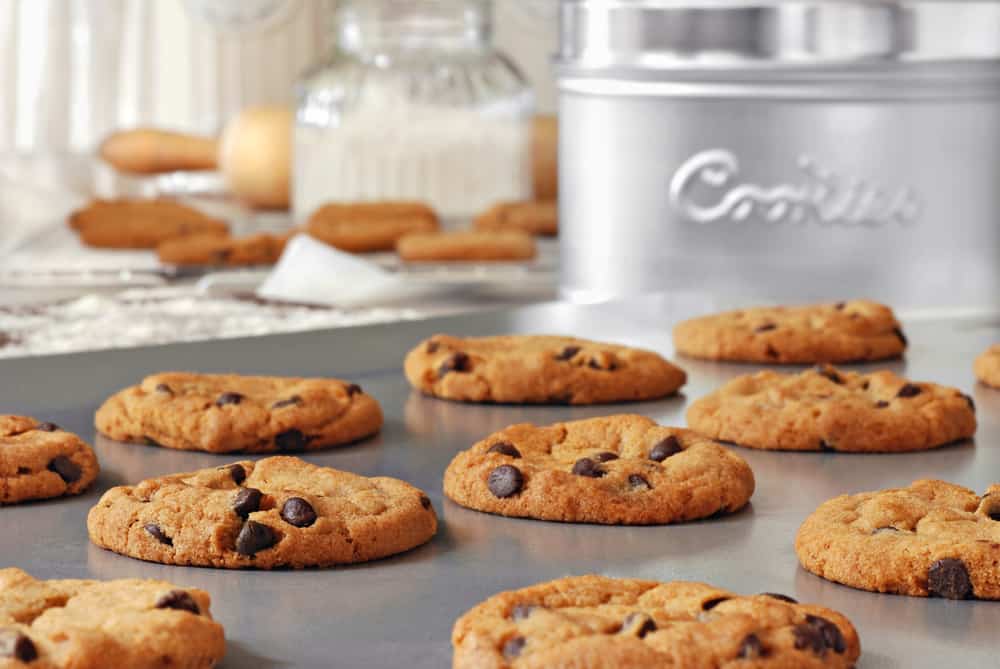 Everyone loves getting baked goods. Instead of flowers, you can get your loved one baked goods. You can either go to your local bakery or bake your own treats. Baking treats yourself will be more personal and thoughtful.
Here are recipes you may want to try:
8. Chocolate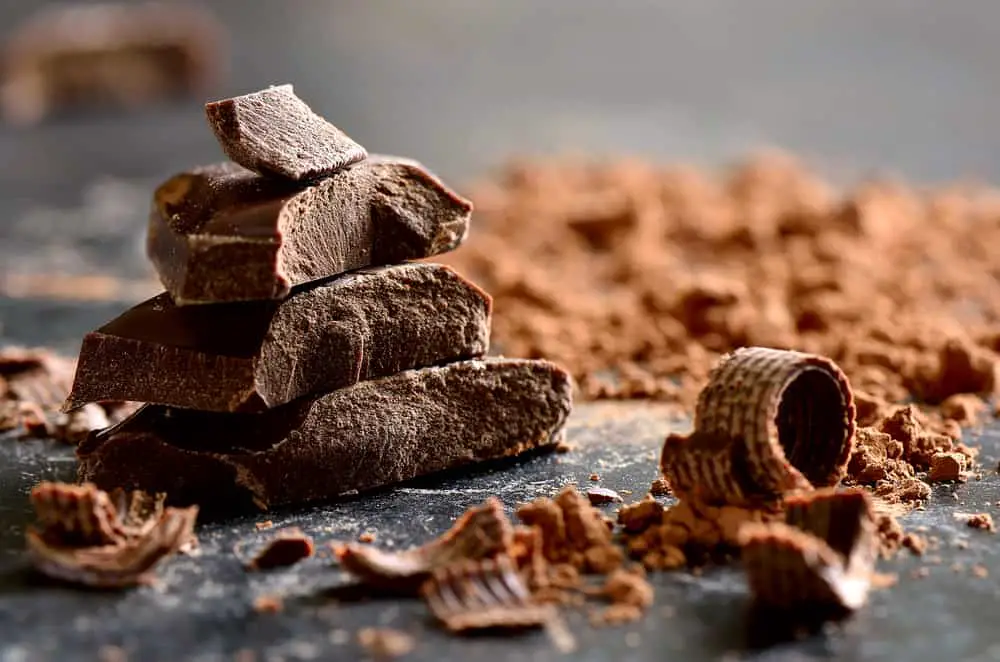 Chocolate is another crowd-pleaser for gifts. You can buy an assortment of chocolates and create a chocolate basket. Here are some chocolate items to add to your basket:
White chocolate
Milk chocolate
Dark chocolate
Chocolate truffles
Chocolate covered nuts
Chocolate covered fruit
9. Succulents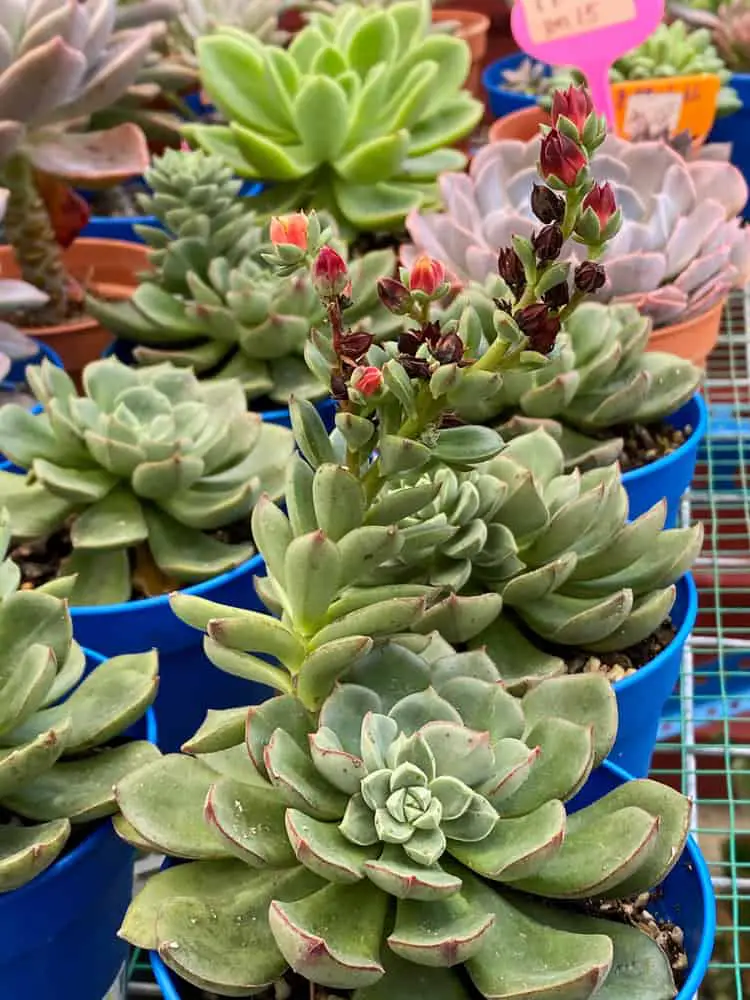 Succulents are a great replacement for flowers. Unlike flowers, they do not smell, and they are easy to take care of, but they also add texture and color to any living space.
Here are unique succulents you may want to check out:
String of Pearls
Ponytail Palm
African Milk Tree
String of Bananas
Zebra Plant
Aloe Vera
To add a personal touch to the succulent, you can hand-make an instructional guide for caring for the plant. Or, you can hand paint the plant's vase.
10. Sentimental Gift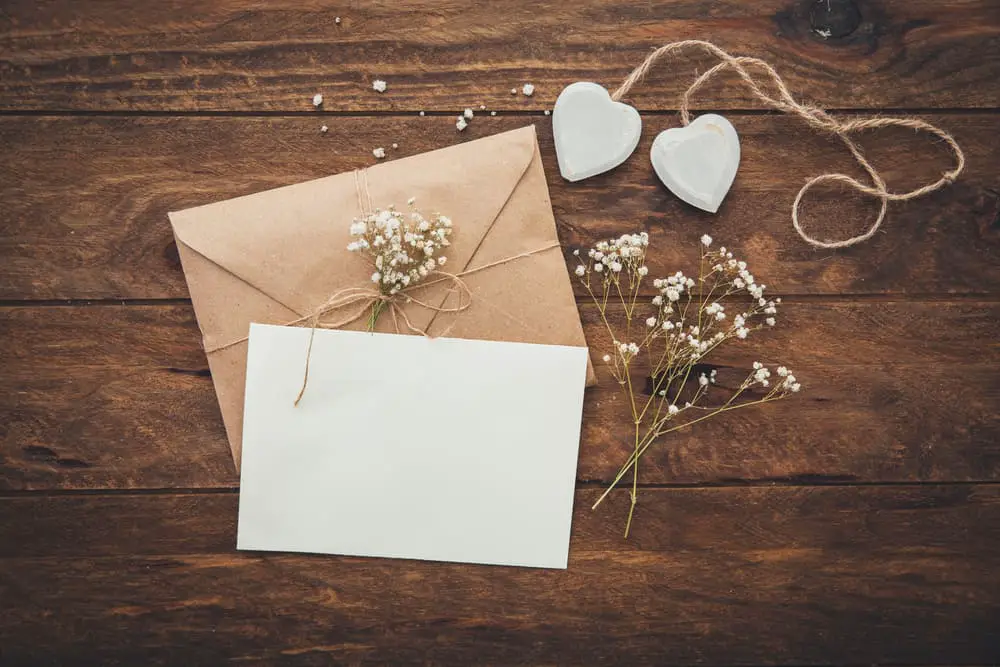 You can never go wrong with a sentimental gift. Although they may take a little more time, your friend or loved one will certainly feel special opening up a sentimental gift.
Here are some sentimental gift ideas:
Framed picture
Shadowbox
Engraved jewelry
Custom-made comic book
Handwritten letter
Handwritten cookbook
If you are not very artsy, do not let that stop you from giving a sentimental gift. The beauty of a handmade or personal gift is that the thought counts the most. No matter what it looks like, your loved one will be touched by the kind gesture.
11. Surprise Hiking Trip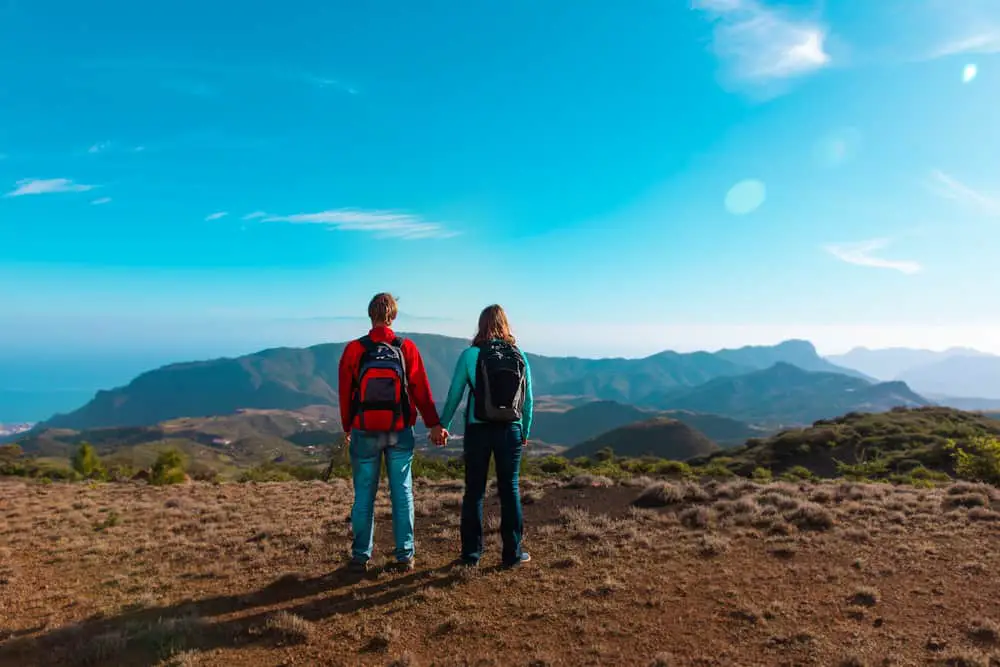 If you and your loved one love walking in nature, you can go on a surprise hiking trip. Hiking trips will allow you to create long-lasting memories.
For the surprise hike, you can do a number of things to make the trip more special. For example, you can plan a picnic for the top of the mountain. You will want to bring a blanket to sit on, a food storage container to keep the food and drinks cold, and a small trash bag for garbage.
12. Puzzle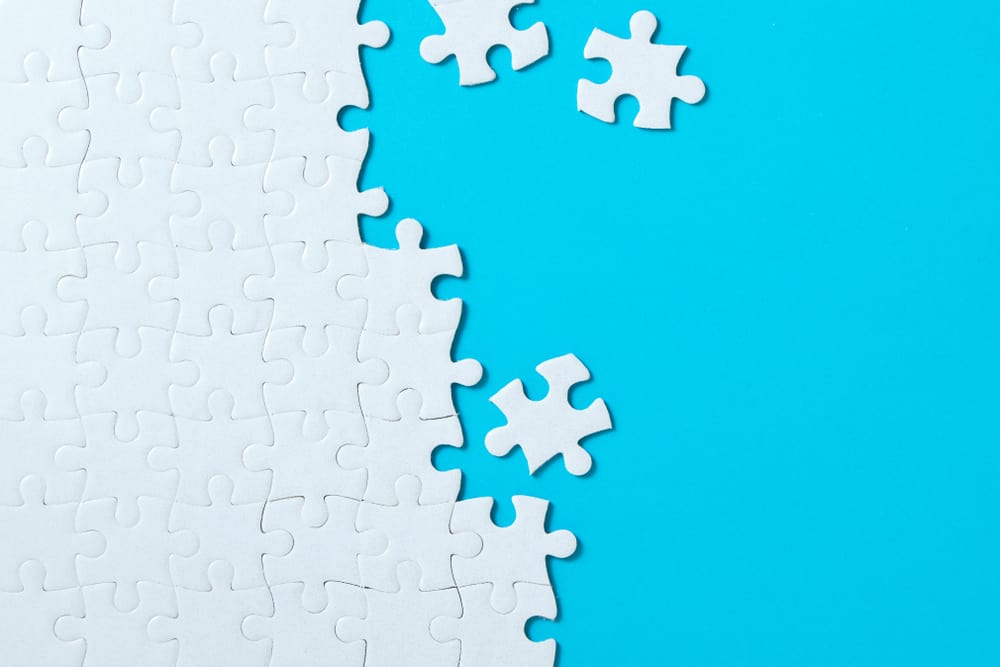 Puzzles can be a great flower-replacement gift. They can be a lot of fun and offer you and your loved one a fun activity to do together. Gifts that produce memories are always a good choice!
Flower Alternatives for a Yard or Garden
Gardens are a great way of beautifying your landscape, but sometimes you need more than flowers in your garden. Here are our top picks for alternatives to garden flowers:
1. Dwarf Tree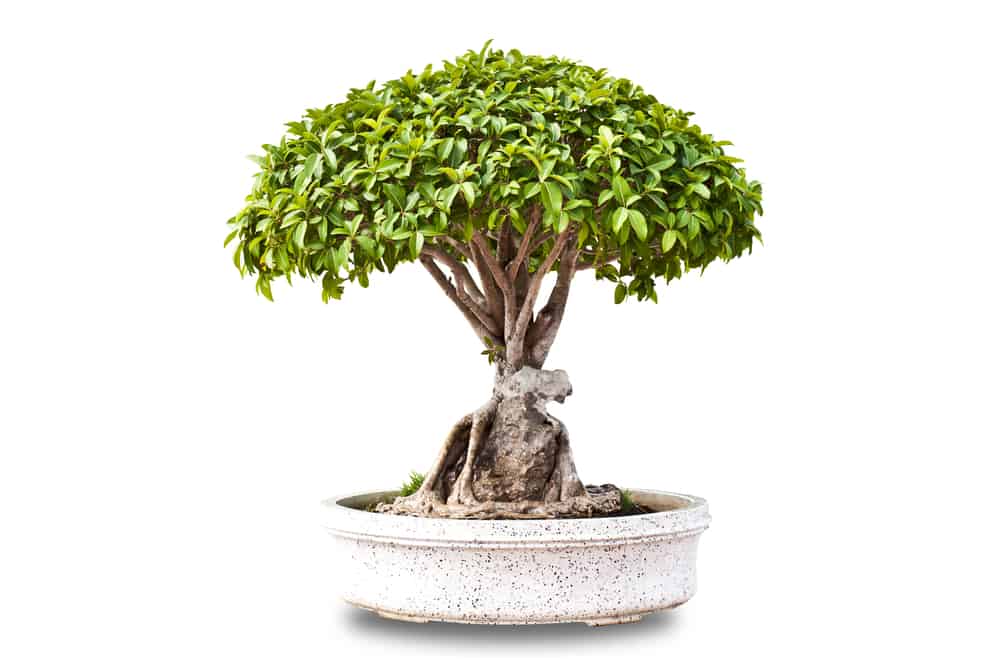 Dwarf trees (or bonsai trees) can be the perfect addition to your garden and landscape. They are small, add dimension, and come in every color imaginable. Depending on your environment, you can get citrus trees, evergreens, or flowering trees.
You can choose a dwarf tree by considering the following options:
Potted tree vs. ground tree
Pruning requirements
Soil type
Environment
Once you decide on the desired dwarf tree, you can plant the tree accordingly. Be sure to research the maintenance requirements for your individual tree.
2. Garden Bench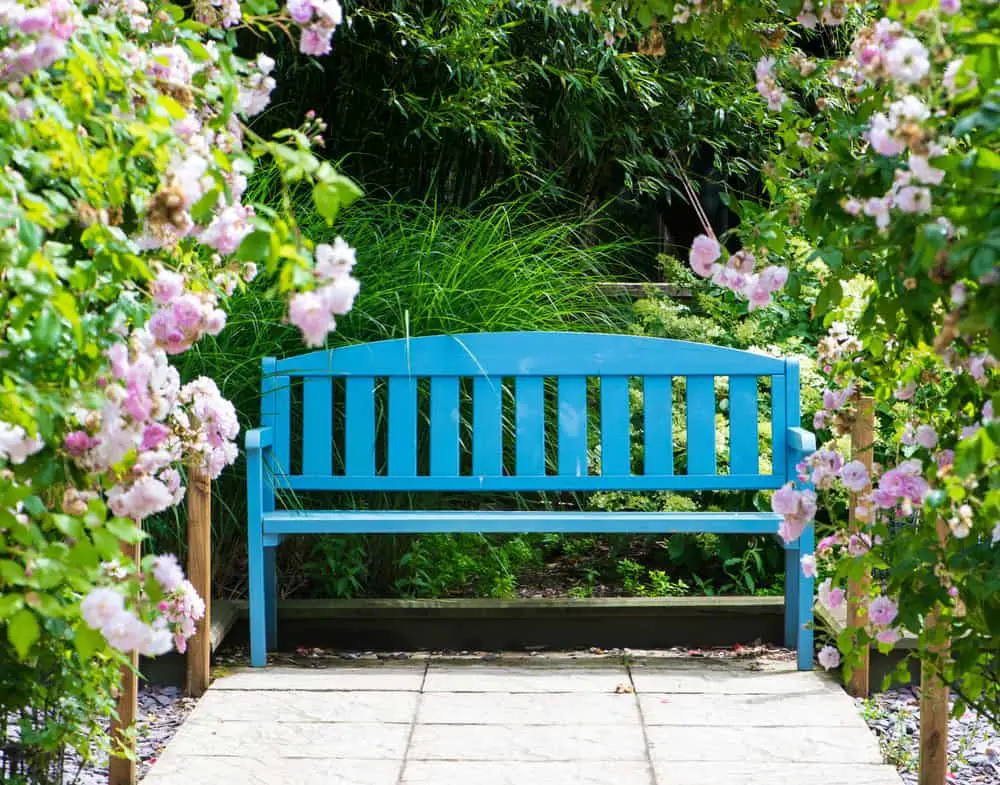 A beautiful garden bench can make your garden more visually appealing and lived-in. They offer textual dimension and a pop of color. Benches also give you the opportunity to sit and enjoy the beauty of your garden.
When choosing a garden bench, there are some factors you should consider:
Your environment
Space for the bench
Material type
Budget
Once you pick out your bench, place it in your garden and enjoy your view!
3. Moss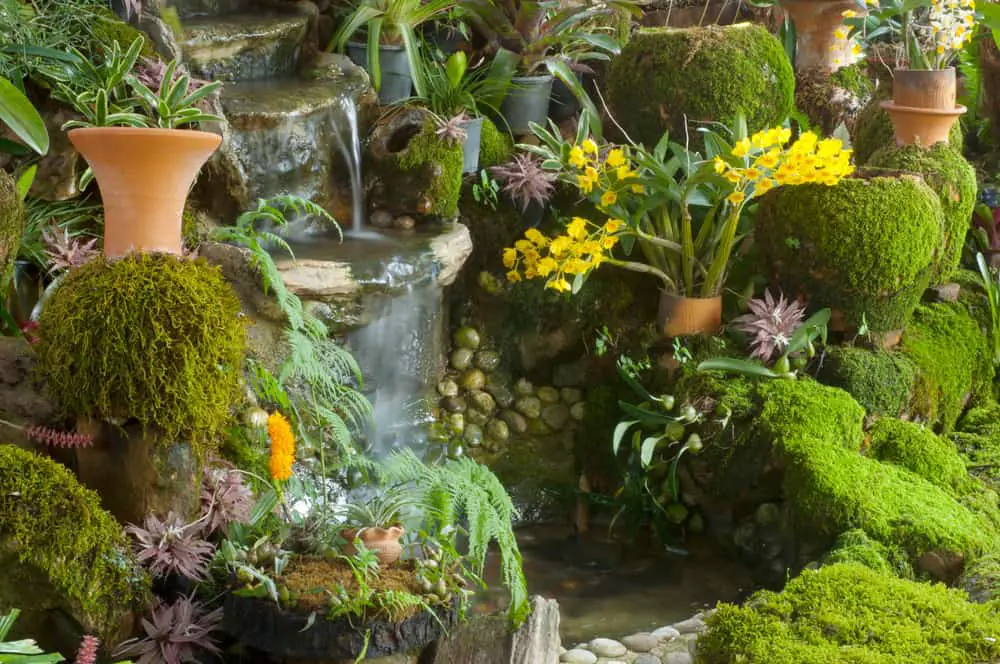 Moss is a great way to make your garden feel warm and inviting. You can plant moss anywhere that you have extra space. Moss provides excellent cushioning for you to sit on the ground.
There are two ways to find moss:
Pick moss from a nursery: Picking your moss from a nursery will allow you to choose from many moss options.
Moss starters: You can get moss starters from another garden or forest. Simply dig the moss from the original location and transplant it to your garden. This option will be more affordable, but you will have less variety to choose from, and the moss may take longer to grow depending on the type.
Once you have your moss, make sure to plant it in areas that are moist, have direct sunlight, and have acidic soil. Simply press the moss onto wet soil to plant it and water it daily for two to three weeks.
4. Archway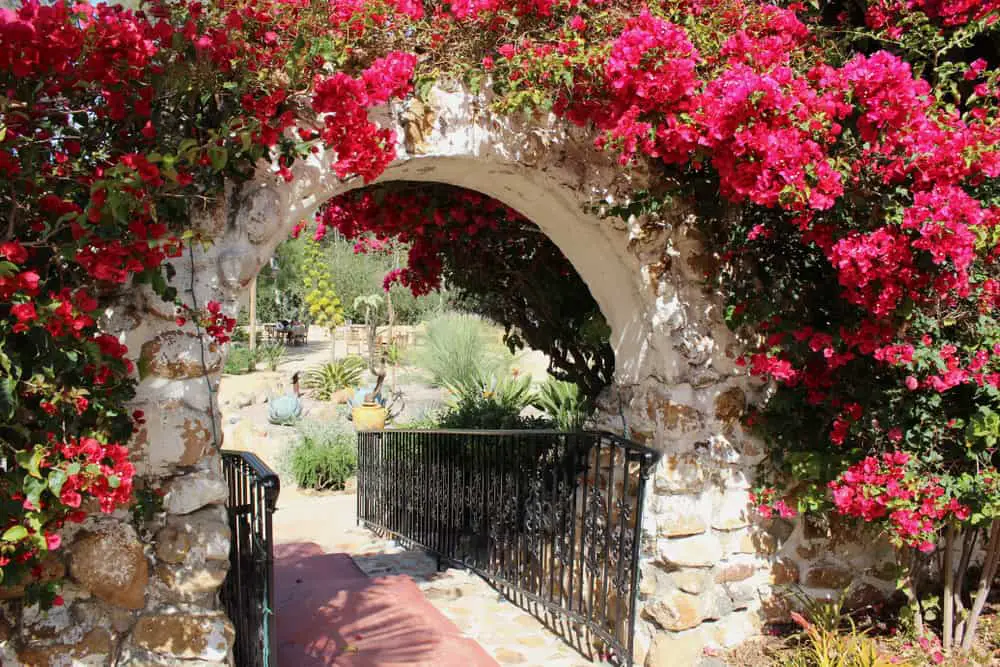 Archways can transform your garden into a whimsical wonderland. They add textural dimension and structure to the most barren or overflowing of gardens.
You can add a simple wooden archway, or you can go with a more sturdy and boisterous archway made of stone.
If you really want your garden archway to stand out, you can plant upwards growing vines that will grow up the side of your archway. Here are some plants that you may want to plant beside the archway:
Zephirine Drouhin Rose
Trumpet Vine
Honeybelle Honeysuckle
Growing vines over your garden archway will truly make your garden and archway stand out.
5. Bird Feeder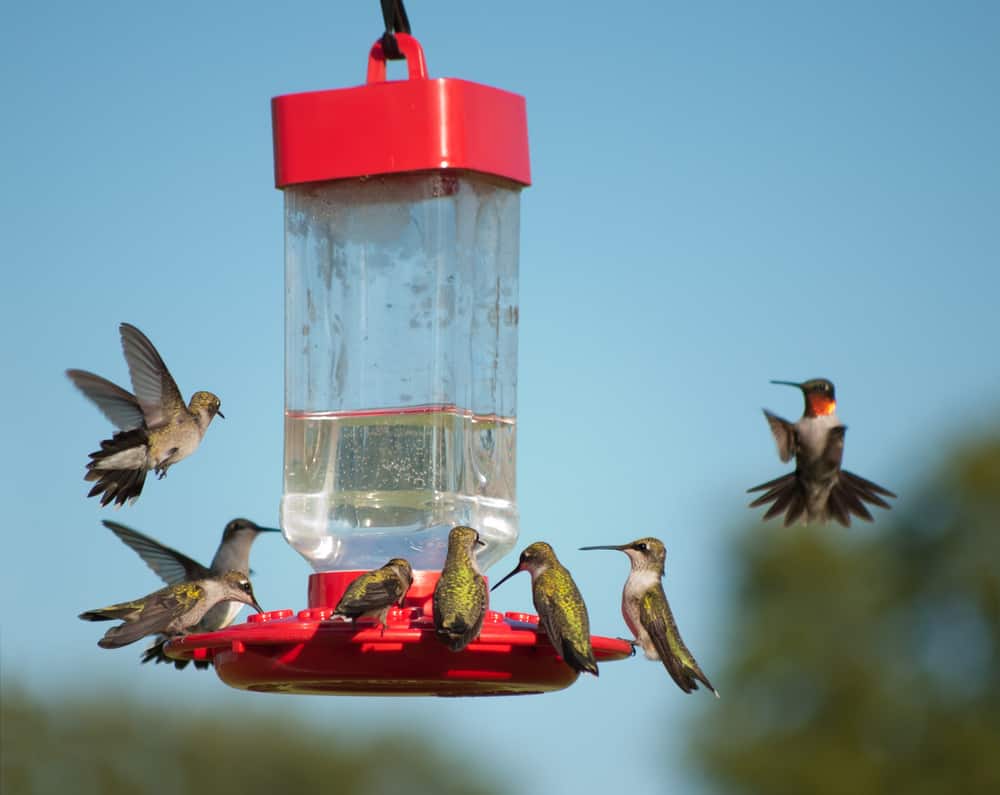 Bird feeders are a great accessory to any garden. They provide visual dimension and attract beautiful animals to your garden. Many gardeners love the hummingbird feeder, for example.
Here are some tips to picking out a bird feeder:
You will need to decide on the type of bird feeder. There are five main categories: ground, hopper, hummingbird, tube, and suet.
Make sure plastic birdfeeders come with metal reinforcements to prevent squirrels from eating the feed.
Wooden birdfeeders should be made of water-resistant cedar or be stained and painted.
Choose your bird feed based on what kind of bird you want to attract.
Once you have picked out your bird feeder, you are free to place it in your garden and enjoy watching the birds!
6. Ferns
Ferns can be a great addition to your garden. They are green and luscious and come in a variety of shades and shapes. Ferns can transform your flower garden into a lush paradise.
Here are some tips on how to plant ferns:
Ferns should not be planted in direct sunlight. They grow best in light to heavy shade.
Ferns should be kept in moist environments.
7. Pond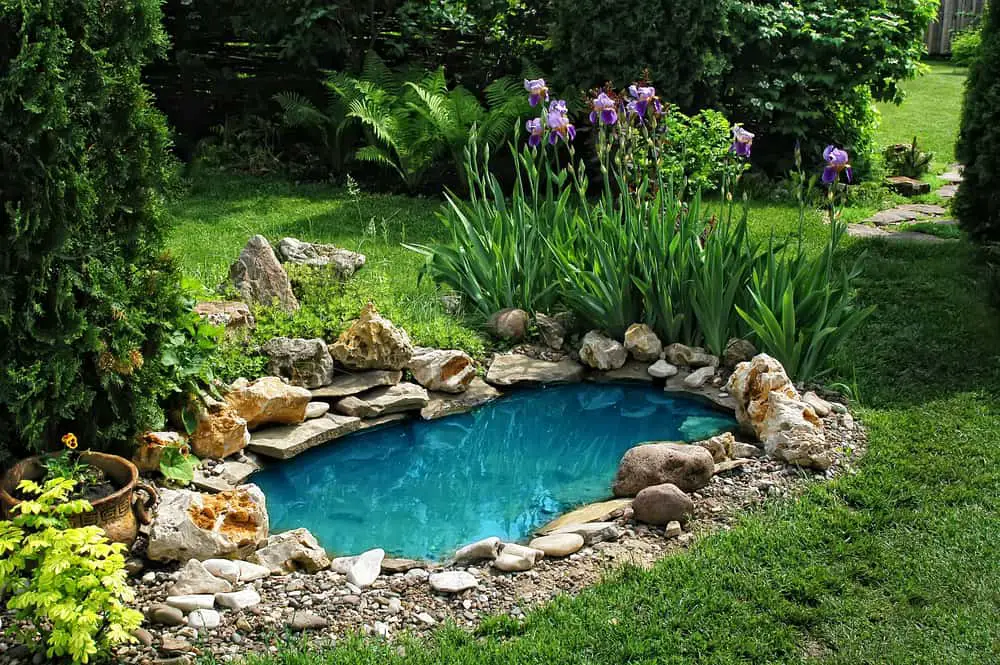 Upgrade your standard garden with a pond. Adding a pond will elevate your garden by adding dimension and a visual focal point. Since ponds are statement-making, you will not need to over-decorate your pond.
To build a pond, you can either hire professionals or do it DIY-style. You can create your own pond with the help of pond kits.
8. Pathways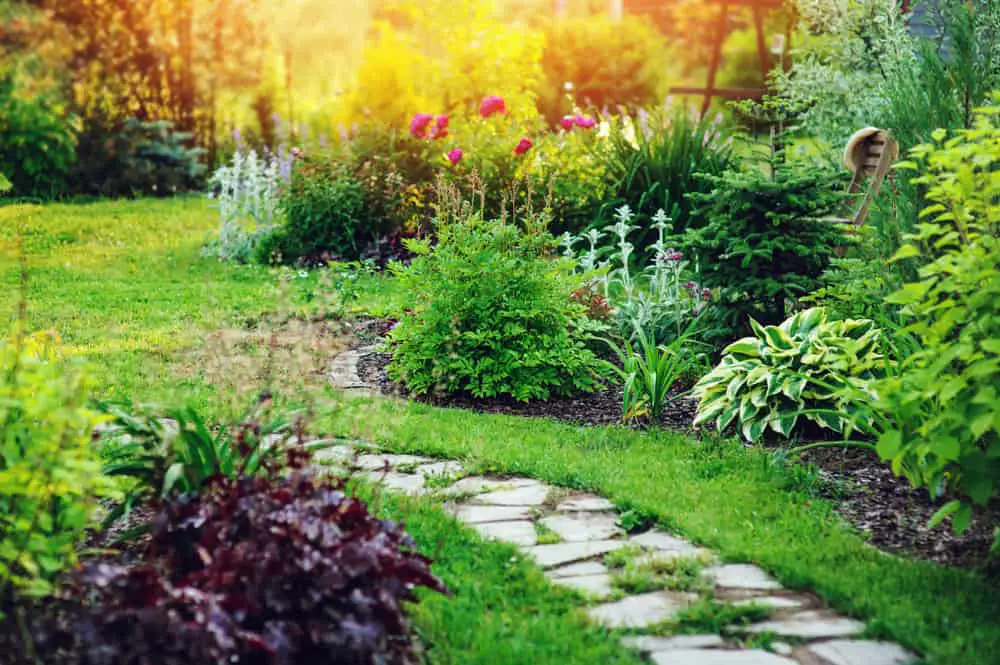 Adding a pathway could be a beautiful addition to your garden. Pathways will allow you to walk around your garden without fear of damaging any produce or foliage.
You can create pathways by including a border around the plants or adding beautiful steppingstones. Bordered pathways will look neater while steppingstones will add color and a vintage look to your garden.
9. Vegetables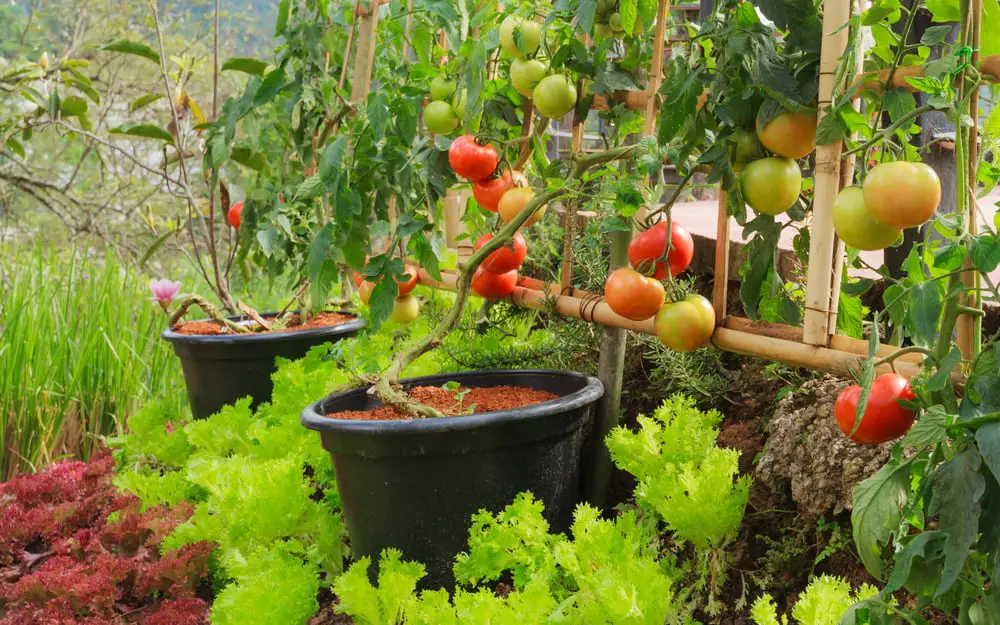 Vegetables are another great replacement for flowers. They come in many colors, which will make your garden pop just like a flower would.
The best part of planting vegetables is that you get to eat them after they have ripened, allowing you to use your garden to the max! Depending on your vegetable type, you can plant them in the ground or containers.
Here are some beginner-friendly vegetables to add to your garden:
Tomatoes
Lettuce
Radishes
Carrots
Green beans
10. Herbs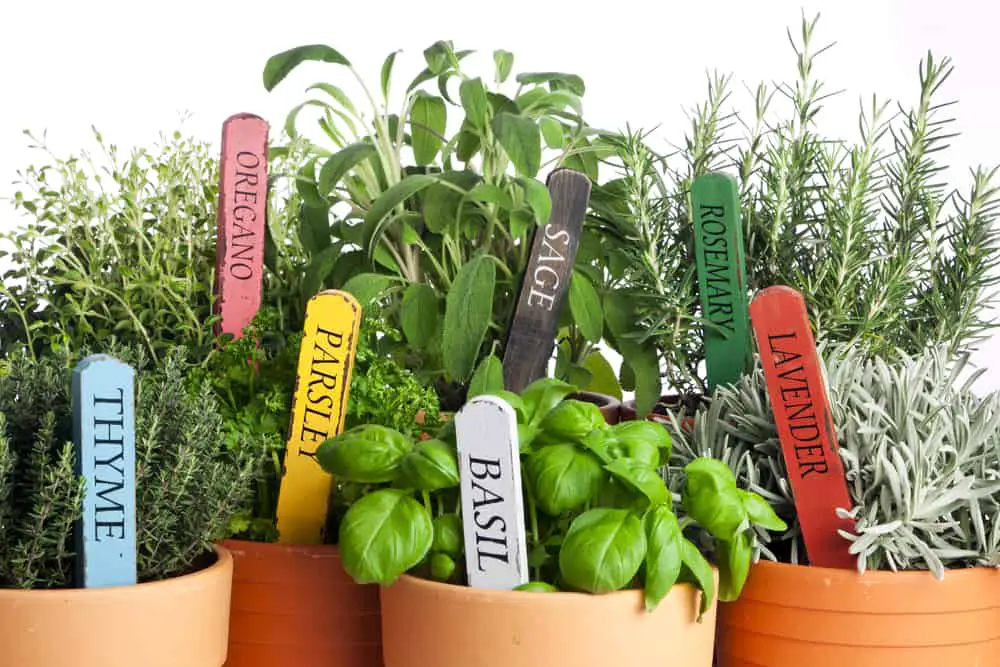 Herbs can add a subtle and aromatic touch to your garden. Most herbs should be planted in small containers, which allows them to fit into small areas.
Here are some herbs you can start growing today:
Basil
Thyme
Rosemary
Mint
11. Garden Sculptures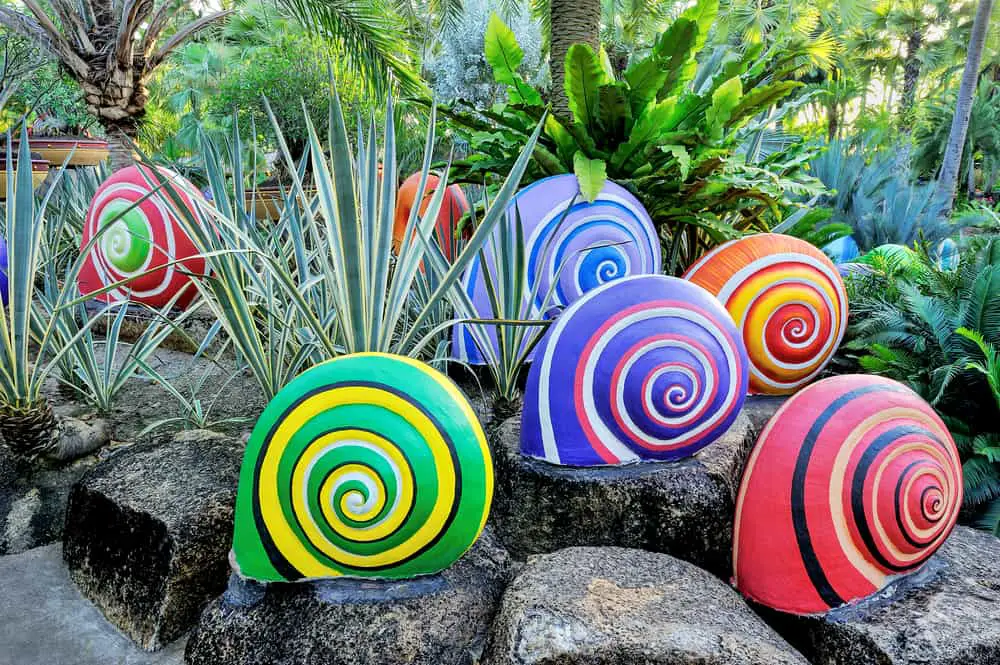 Garden sculptures can be a great addition to your garden. They will add personality and dimension to any garden.
You can find garden sculptures at home improvement and gardening stores, or you can look online for custom-made sculptures. You could even go to pottery painting stores and paint your own items!
12. Gazebo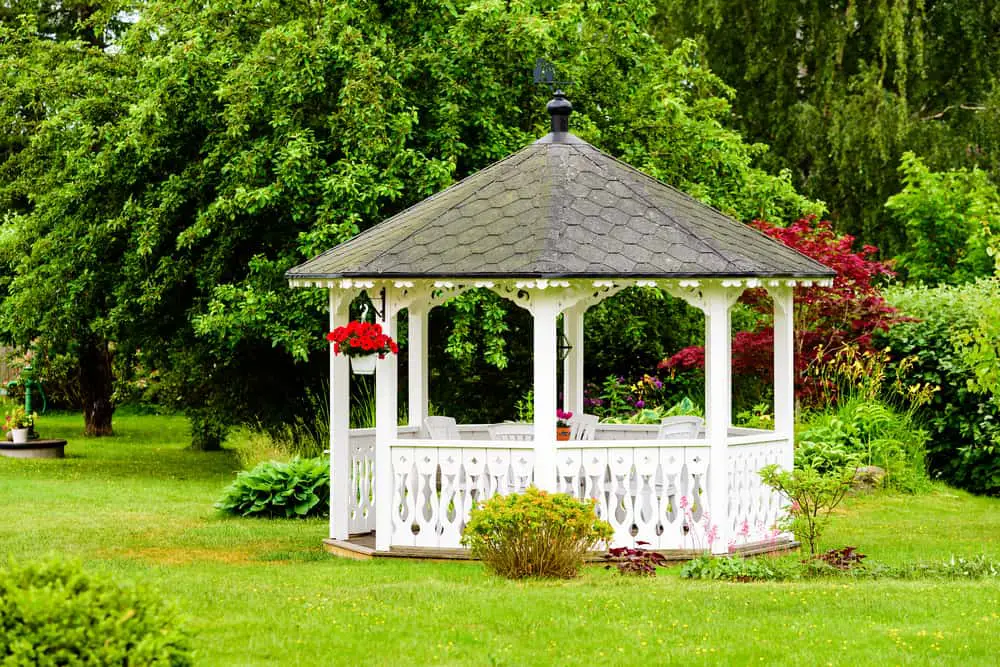 If you have a lot of extra space in your garden, adding a gazebo or pergola may be an ideal addition for you. Gazebos will offer a picturesque area to sit under while admiring your garden.
Here are some factors to consider when buying a gazebo:
Size and Space: Gazebos can be too big for the average garden. You do not want to overcrowd your garden or yard, so you must first consider the size of the gazebo.
Metal Thickness: Gazebos are often made from metal. The thickness of the metal determines how sturdy the gazebo is. If you live in an area more prone to harsh weather, you will want a gazebo with thick metal.
Conclusion
Though flowers are common gifts and garden plants, there are many alternatives to flowers that can be just as good, if not better, than a standard flower. In this article, we looked at the top 24 alternatives to flowers.
Instead of giving a flower as a gift, you could give your loved one flower seeds, baked goods, or a sentimental gift. These gift ideas are much more personal and will leave a bigger impact on your loved one.
In your garden, you can replace flowers with dwarf trees, moss, or vegetables. Putting plants and objects that are not flowers in your garden will increase the diversity and appeal of your garden.
No matter why you want to replace flowers, alternatives often add more personal and unique touches for your gifts and garden.