Updated on August 12, 2022
Do you have a tall wall in your family room that needs decorating? There are countless decorating ideas available to suit your needs.
If you're adept with a paintbrush or camera, then consider painting a mural or creating a gallery wall. For those of you not wanting to put in so much effort, consider a wall of mirrors and sculptures or you can pin-up a few posters or prints.
Getting Started
The more you know ahead of time, the easier your home decorating project will be. Do your due diligence and come up with a project list for getting the job done.
Take measurements
Before you start a large-scale decoration project, such as trying to create a feature wall art piece or a gallery wall devoted to your family and life experience, you need to know some information, such as ceiling height, the width of your walls, etc.
Knowing your available space will make it a lot easier to hang up your artwork and pin up your favorite posters.
Interior Design Home Trends
Given that many modern homes feature soaring ceilings and tall walls, it might help if you knew some of the popular ways that people decorate them.
Install Some Wood Shelving
There are several ideas you can use with some new wood shelving in your family room.
If you have a love of books and want the library experience in your family room, install a floor-to-ceiling bookcase and buy a library ladder.
If you want some shelves but don't have books to fill them with, display your pottery collection or your framed artwork.
For those of you worried about items falling off the shelves and breaking, ensure that you have at least a 1/8″ lip at the front of the shelves. This will help prevent anything from falling in a storm or earthquake.
Feature an Art Collection
You can easily add some feel to the family room by putting up fun wall art or feature a collection of art with a specific subject matter. Whether the art wall is a fun art wall or a collection of artwork, any piece of art will add more personality to the room.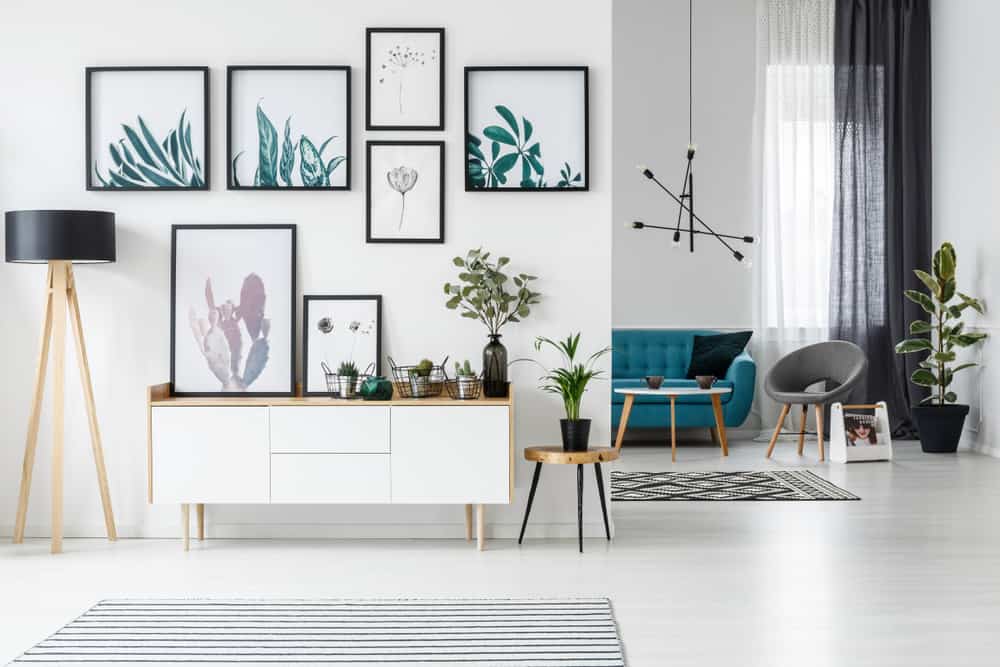 There are many ideas to choose from when it comes to artwork. Consider the style of art you want to add to your walls.
Put up a Photo Gallery
If you're inclined to take photos and want your own gallery wall, consider making a photo gallery across your wall expanses.
When adding photos to a wall, consider the grouping of them and your desired presentation. Gallery wall grouping is an option you should consider.
Add Wallpaper
If you have a blank wall and no real ideas in mind, then start with some wallpaper. It can be a simple design or feature blue butterflies, whatever you feel is a way to add to the room feel.
Put up Mirrors
Mirrors, mirrors, on the wall. A great way to liven up the space is to hang up mirrors on the walls.
You can place them so as to enjoy the fireplace from anywhere or you can highlight the photo gallery on your walls.
Spray Paint Some Tags on the Walls
If you want something a little more original than a pin-up calendar or some wall sculptures, then consider applying some spray paint to a wall or two in your home. You can work on your graffiti tags in a legal way and mark the space as your own.
If you don't like the thought of tags all over your walls, then put up some DIY chalkboards or some poster board and spray paint that instead.
Horse Triptych
If you have a love of horses and want to showcase it, pin up some horse triptych art and enjoy it. There are a variety of styles available to choose from such as chalk, metal prints, and cross-stitch.
There a plethora of decorating ideas and items available to you. Take the time to go through all the information you can find before you make a commitment.
Furniture and Decor
If you're decorating the tall walls in your home or family room, you need to consider the items already in the room and what you may want to add.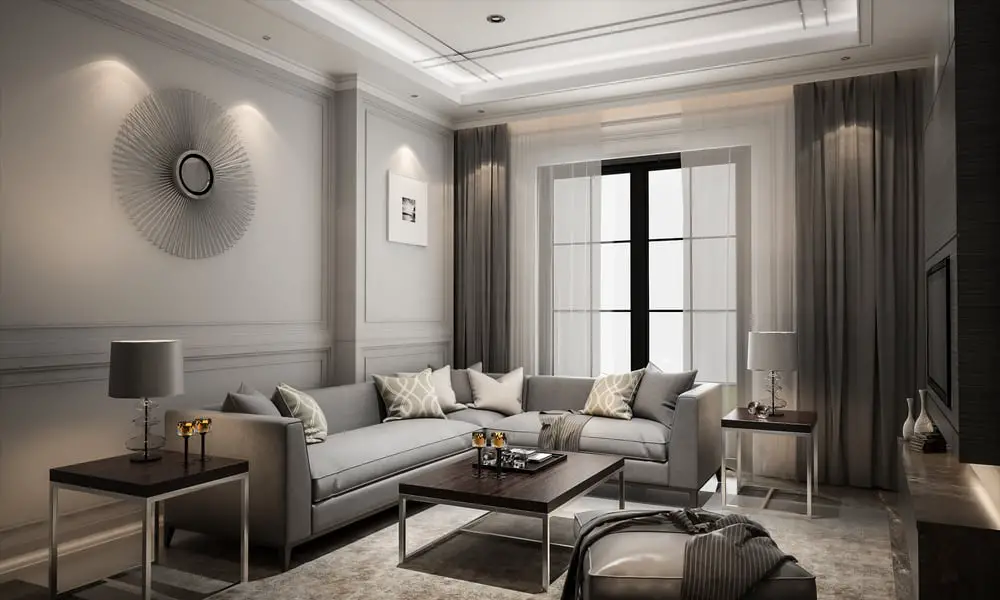 Coffee Table
If you have a table already in the room, consider such things as any color differences that might be created with the wood trim and any added wallpaper or wall art.
Fan
If you don't have a ceiling fan in your room
Kitchen Cabinets
Depending on the layout of your home, your kitchen cabinets might be apart of or visible to you in the space you want to decorate. Consider painting them to match the walls.
Pillows
For many, a great way of decorating the furniture to help it match a room is by using pillows. Consider adding couture pillows, etc. to your family room.
You can almost never go wrong with a few throw pillows.
Wall Clock
If you have or want a clock on your walls, consider how it matches or clashes with the decor, such as too dark a wood trim or a clash in design.
Wall Sculptures
If you have a lot of empty wall space and don't know how to fill it, look into purchasing a wall sculpture. Depending on its type, such as ceramic, stone, or one with wood trim, you could hang an led tea light from it or some complementary artwork next to it.
Look into using museum tack putty to keep any sculptures or other items secured to your walls.
There are several more options available when it comes to great ideas for decorating a wall, look around online to brainstorm some more of your own.
Living Room Walls
Staring at an empty wall is quite boring, especially if it's in your living room, make the most of your tall wall space and turn more of your space into a large-scale piece of art.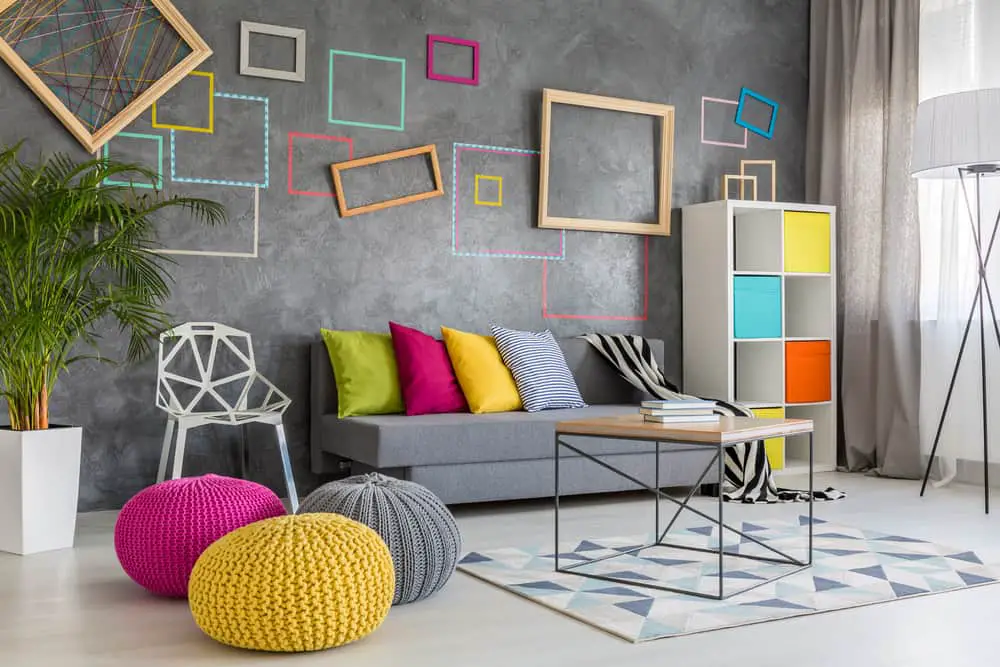 Tall Walls
With tall walls comes high ceilings and more space than you may know how to decorate. Fortunately, you're not the only one to have to tackle such an obstacle in your living room.
With more wall space comes more potential for design ideas and possibilities. Utilize your tall walls and create your own space.
Wall Expanses
Having more wall space available to you can be a blessing or curse. There is all kinds of information available to you for decorating a blank wall.
You can create a gallery wall or pin-up more posters and fun wall art than you can shake a stick at.
Don't limit yourself to other's ideas and a simple project list, create a piece of your own experience.
Available Resources to Help
If you need further ideas or resources to help you get started, look no further.
Check Out the Houzz Site
If you're new to decorating and home design, then consider going to the Houzz site to get some information on how to get started on your home.
Check Out DIY Posts
Scour some DIY posts to come up with ideas and items for decorating your home. You'll be amazed at the number of ideas you can crowdsource from people.
The DIY community is strong, just check out Etsy sometime to verify, take advantage of this online community and make some hobby friends in the process.
DIY Chalkboards
If you enjoy arts and crafts, make a few simple DIY chalkboards to pin on a wall or two and then add decoration or artwork to them as desired. All you need is the chalkboard and a frame for it if you want to be fancy.
These are a great way to create memos or to-do lists for you and the whole family.
Pinterest
If you want to view a collection of great photo galleries on home decoration ideas for your walls, you can check out the hidden heights drive collection on Pinterest. There are ideas for everyone to enjoy and you can easily get better-tailored content by signing up with an email address.
Consult a Designer
If you're stumped on what to do, then hire a designer and take benefit from their experience and insight into home trends.
Design tricks aren't that hard to accomplish, but it's always nice to consult a professional for more tips and ideas.
Take a few minutes to peruse an additional site or two for a few tips on decorating your living room with the latest home trends.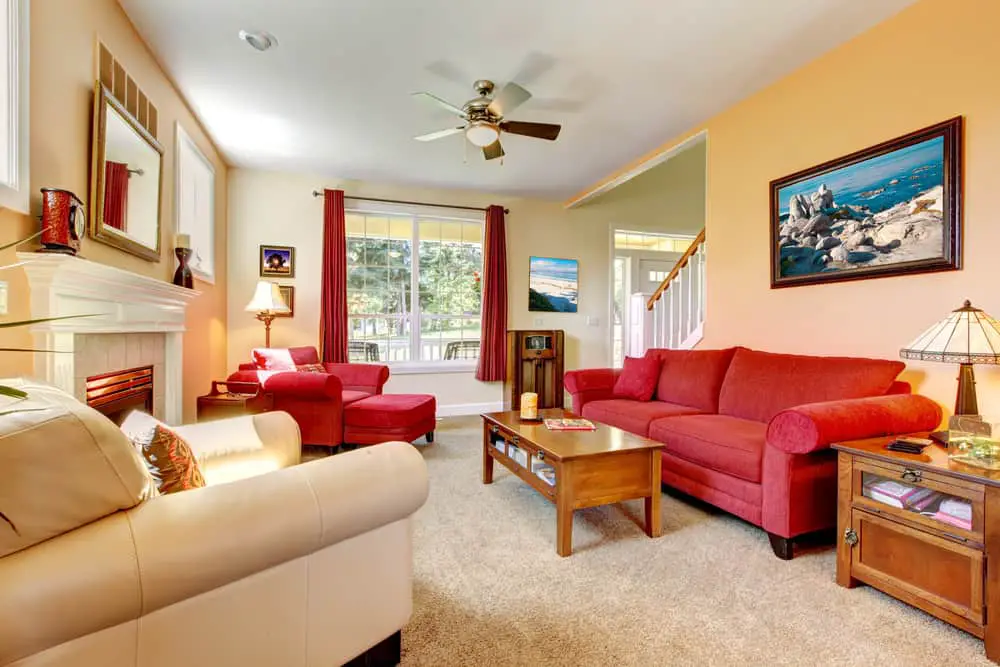 High ceilings are a common occurrence in homes today, and with them come tall walls and a lot of blank wall space from floor to ceiling. Utilize this empty canvas to its full potential and use harness the information provided to you or come up with your own ideas. You might not be an interior designer or the next Frank Lloyd Wright, but you can still design and decorate your home like them.