Updated on August 26, 2022
Wondering how to buy a vacuum cleaner that you'll actually use? Keep reading.
There are many benefits to having carpet over hardwood floors or tile. You don't have to put your feet on cold floors in the morning, it's a softer surface for your kids to play on, and if it gets wet you don't have to worry about slipping and falling. But there's a catch…
While there are many benefits to having carpet, keeping it clean isn't as simple as giving it a quick sweep. Whether you've found yourself in a new home or your first apartment and you have carpet but no vacuum, finding the right one for your home is easy.
It's a much simpler process than you'd think and the best part? There are vacuums to fit into anyone's budget, no matter how large or small!
Things to Consider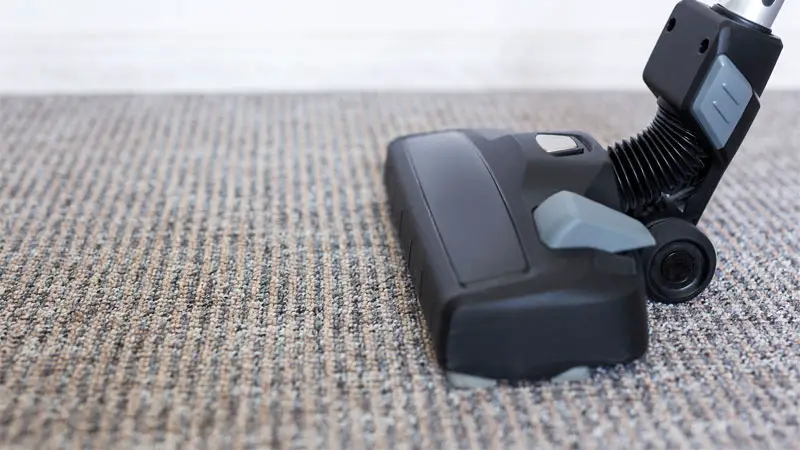 There are many styles of vacuums on the market you can choose from, and they all have a purpose and different functions. Before you pick a vacuum, there are some things you should think about.
1. How much carpet do you have?
If you have a home that's fully carpeted, then you'll want a larger capacity vacuum with strong suction power to handle a larger amount of carpet. If you just have a room or two, you may want a stick vacuum.
See Also: How to Properly Vacuum Carpet
2. What is your budget?
There are great vacuums on the market that fit into a wide variety of price ranges. Even some of the cheaper ones have hoses and come with attachments to help you clean hard-to-reach areas.
If you want something that's affordable and doesn't come with any long-term costs, aside from potential repairs, a bagless vacuum with a washable filter is a great budget-friendly, and eco-friendly, choice.
3. What kind of storage space do you have in your home?
The good news is, even if you have minimal storage space, there are plenty of vacuums to choose from that have a tiny footprint and take up almost no space. If you live somewhere with plenty of storage, your options are pretty much limitless.
4. What special features do you need or want?
There are so many features that you can find in a vacuum. Some have high-grade filtration systems that clean your air as well as cleaning your carpet, which is perfect for homes with a lot of allergens.
Others are made specifically for pet owners and do a great job at picking up pet hair and kitty litter.
Types of Vacuums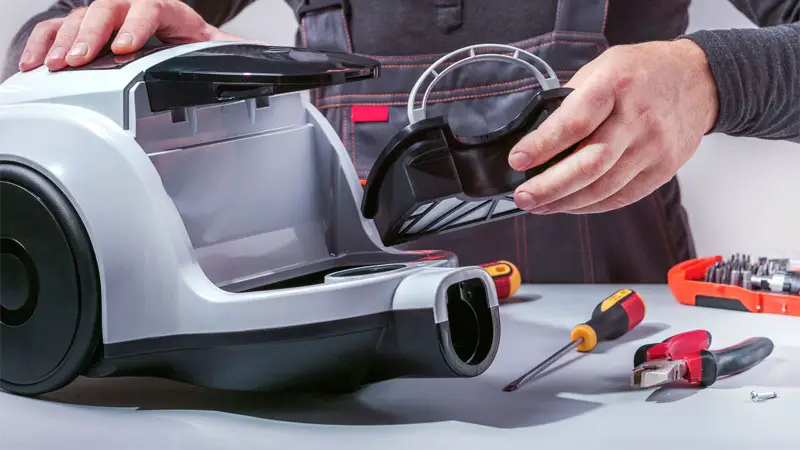 Once you figure out the answers to the questions above, you're a step closer to picking out a vacuum and purchasing it. Now that you know what your needs are, you'll be able to figure out what style is for you.
Robot
These vacuums are great for the upkeep and maintenance of the cleanliness of your carpet. They don't clean down deep into the fibers of your carpet, but they're perfect for day-to-day dirt and dust.
They're also great at getting to places traditional vacuums won't reach, specifically under your furniture. Not only are they good for carpet, but they're also a fantastic choice for homes with hard floors.
Stick
Stick vacs are arguably the best vacuum type for smaller homes or apartments with minimal storage space, or for homes that don't have a ton of carpet. If you need something you can slide into a slim storage area, this is the type of vacuum for you.
One of the best features about this style of vacuum is most models are cordless and have a rechargeable battery. You can find stick vacs in any budget, too.
Canister
There are many benefits to having a canister vacuum. They're lightweight, easy to move around, and they allow you to reach areas that uprights can't easily reach.
Many people love the canister style vacuum for cleaning stairs, since they're so lightweight and the hose and handle make it easier to clean stairs than any other vacuum, aside from a handheld model. You can get bagless canister vacuums and ones with a bag.
Handheld
Handheld vacuums are a great, budget-friendly option for cleaning the stairs, furniture, area rugs, and spot cleaning messes between your usual vacuum days.
If you have kids that tend to spill their snacks, track in dirt, and make messes with anything they get their hands on, a handheld vacuum cleaner is a great choice.
You also will love it if you're the type of person that likes to be able to vacuum the interior of their car often and with ease.
Upright
An upright vacuum is the most popular style of vacuum. Chances are, this is the style of vacuum your mom used to clean the carpets when you were a kid.
You can get them with or without a bag and with a lot of different features. The upright vacuum is the most powerful type and is the best choice for people that have carpet throughout most or all of their homes. However, some upright vacuums can be quite a chore to clean out.