Updated on March 16, 2022
Are you wondering how to choose a showerhead? One of the hardest things about designing a bathroom is choosing your fixtures. Sure, you may know what you want as far as the finish, but what kind of effect do you want?
Showers are a big part of life, most people shower once every day or every other day, sometimes even more frequently so you want to be sure that you choose exactly what you want. It doesn't have to be a hard choice!
We are going to talk about the different types of showerheads, features available, and more! With this guide you will be on your way to the most relaxing shower you have ever experienced in no time.
Things to Consider
There are a lot of things to think about when you're making a permanent change in your home. If you're spending your hard-earned money on something, you want to be sure you're getting exactly what you want.
You know what they say, if you get what you want in the beginning, you only cry once. This brings us to the first thing to consider when choosing your showerhead, the cost.
1. Quality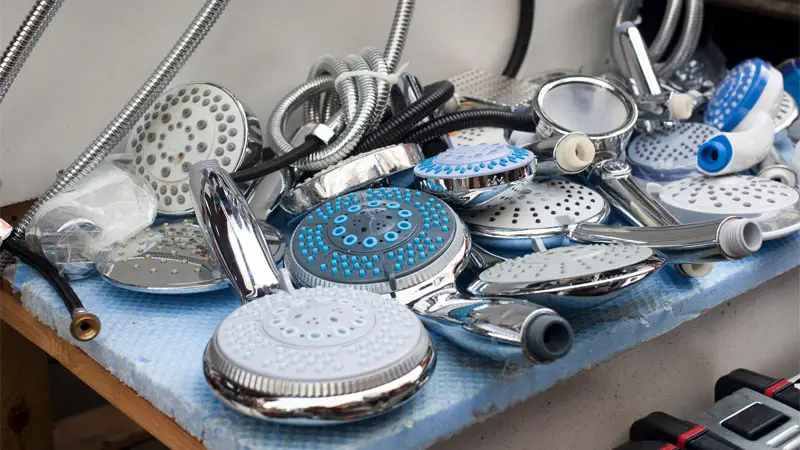 This brings us to the next point: quality. There is no point in spending your money and purchasing something that is going to break shortly after you receive it. A showerhead is something that will be used a lot. In fact, if you have a family of four and everyone showers 5 times a week, that's over a thousand uses in one year, assuming you only have one shower in your home.
So, when researching showerheads to purchase for your home, consider your family size and frequency of use before you decide for sure on a showerhead. Read the reviews, watch videos, and look at pictures to make sure the head you get is really worth it.
2. Price
It would be great if money wasn't a major deciding factor in having the things we want and need in life, but that isn't the case. There are a lot of showerheads you can choose from and you can get the style you want in any price range, but you do get what you pay for.
Now, don't think that means you can't get a great quality showerhead at a reasonable price! You definitely can get high-quality showerheads with great ratings and reviews at very affordable prices.
Don't feel like you have to spend a ton, and don't think you have to avoid low-priced showerheads because neither of those statements is true. No matter what your budget is, there is a showerhead to fit your wants and needs.
3. Style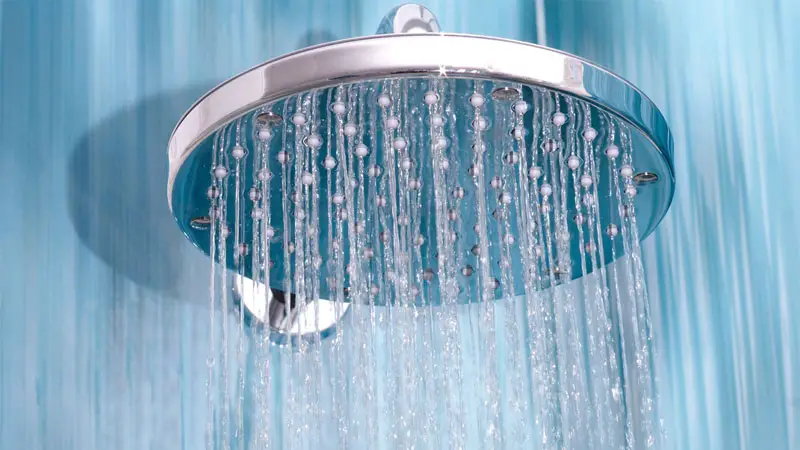 It's just as important to know what style of showerhead you want as it is to know what your budget is. There are a few different types of showerheads you can choose from and they all come in a wide variety of styles and finishes.
Whether your personal style is contemporary, farmhouse chic, traditional, or anything else, you're bound to find a look that fits in with what you want. They also come in a range of sizes so you know you'll find a showerhead that fits into your space, no matter how big or small.
But what type of showerhead do you want?
Single Spray
This is the higher-pressure spray that most homes have. They come in an array of sizes and finishes, and some even have multiple spray patterns to fit your day-to-day preferences.
Rainfall
This luxurious showerhead style is often installed on the ceiling, giving you the relaxing, spa-like shower that is often found in high-end hotels. Rain showers are a great choice for those that like the feeling of standing outside in a drenching downpour.
Related: How to Clean a Shower Head With Rubber Nozzles
Shower System
This style of shower gives you the best of both worlds. They include a handheld sprayer and either a wall-mounted or ceiling-mounted showerhead. You can get them with the traditional single spray head or a rainfall showerhead.
4. Special Features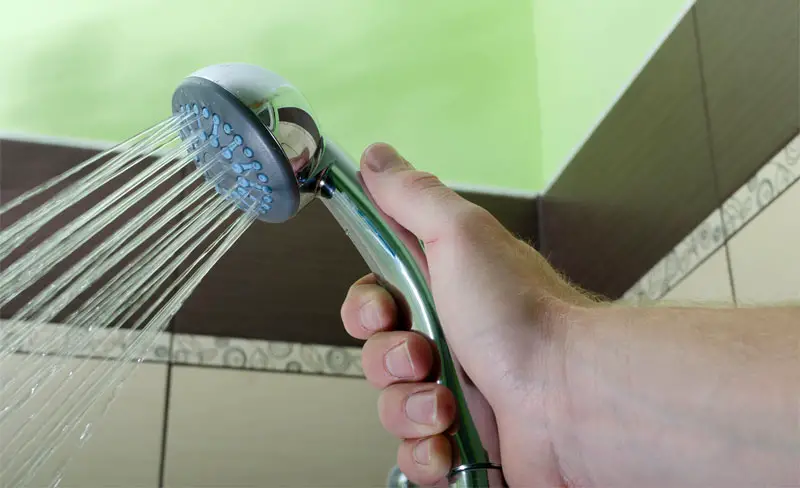 When you think of your ideal shower, what do you think of? Do you want to stand under a luxurious drenching waterfall? Do you want a pressurized spray?
Do you want a handheld sprayer that you can use to focus on specific areas of your body and for ease of cleaning shower tile and grout? Do you want a combination of any of the above?
There are a lot of different types of showerheads and each category offers different special features, so once you know what your dream shower would feel like, you'll be able to narrow down your list.
5. What's Included in The Box?
The good news is, most showerheads come with all of the necessary hardware needed to install in quickly and easily. If you're switching from a wall-mounted showerhead to a ceiling-mounted one or vice versa, you may need to hire a plumber to divert your plumbing, but in most scenarios, you'll be able to swap your showerhead out yourself in half an hour or less.
Make sure you check and see what comes with your showerhead so you can decide what additional items you may need or want to purchase.