Updated on July 29, 2022
When it comes to your kitchen, we know you want to get everything right. No matter what is going on in your home, chances are the kitchen is where everyone will end up. So, how do you get that eye catching look? Simple. Use stainless steel appliances.
Stainless steel appliances can give your kitchen that sleek, functional, and industrial look you want and they work with any overall design style you can come up with.
Below, you will see how well stainless steel appliances work for both traditional, early century styles as well as contemporary and creative looks. They blend and match well with all types of materials, too. Take your time and find a style that works for you.
Kitchen Designs With Stainless Steel Appliances
1. Traditional and Cozy Material Blends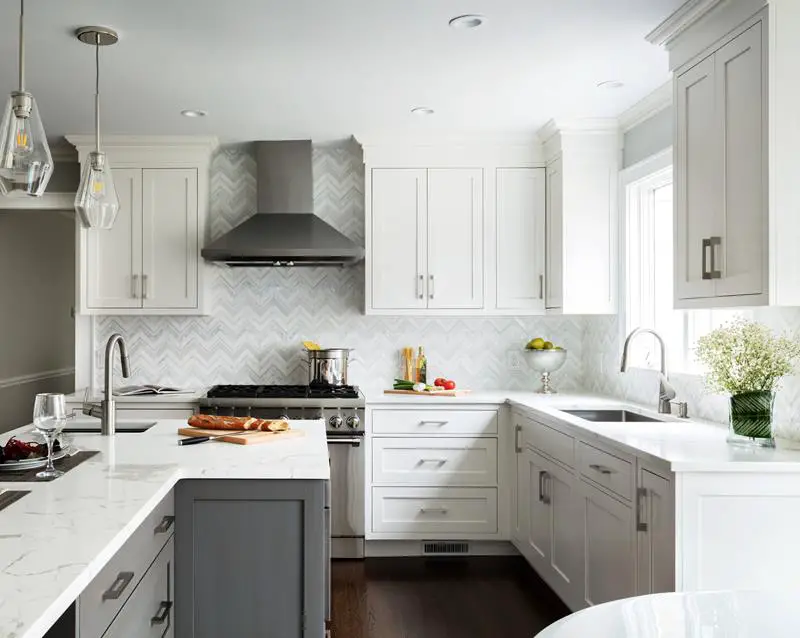 The stainless steel range and hood vent in this kitchen match the center island gray color really well. We love the herringbone backsplash and how well it matches the overall design.
2. Modern Industrial Space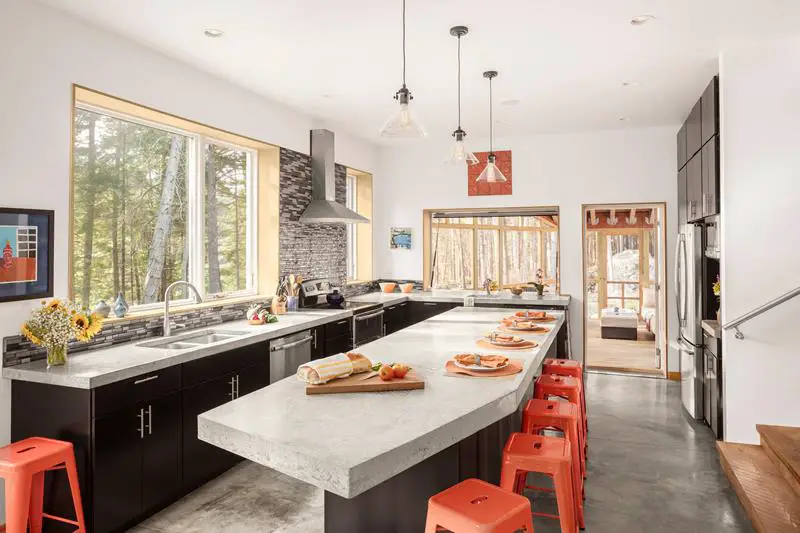 This kitchen works well to create a modern industrial style and the stainless steel appliances are the main reason it works so well.
3. Stainless Steel and Gray Center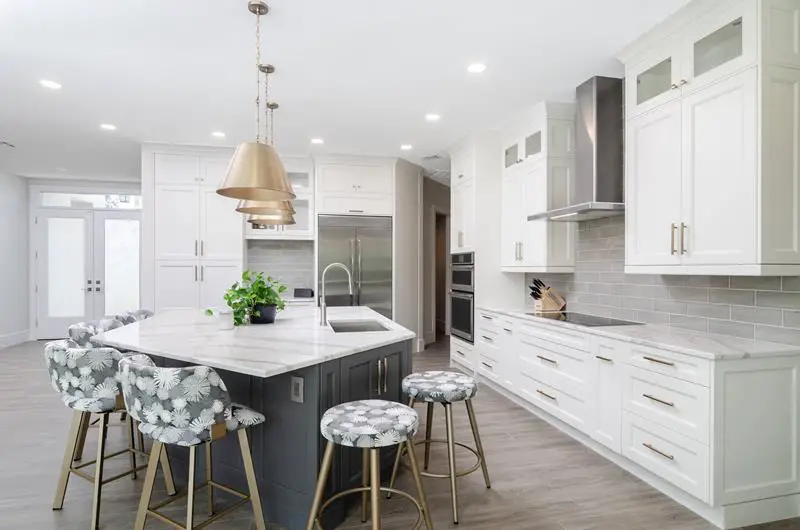 This kitchen is another example of how well stainless steel can work with a gray color to create contrasts in a light kitchen.
4. Elegant Stainless Steel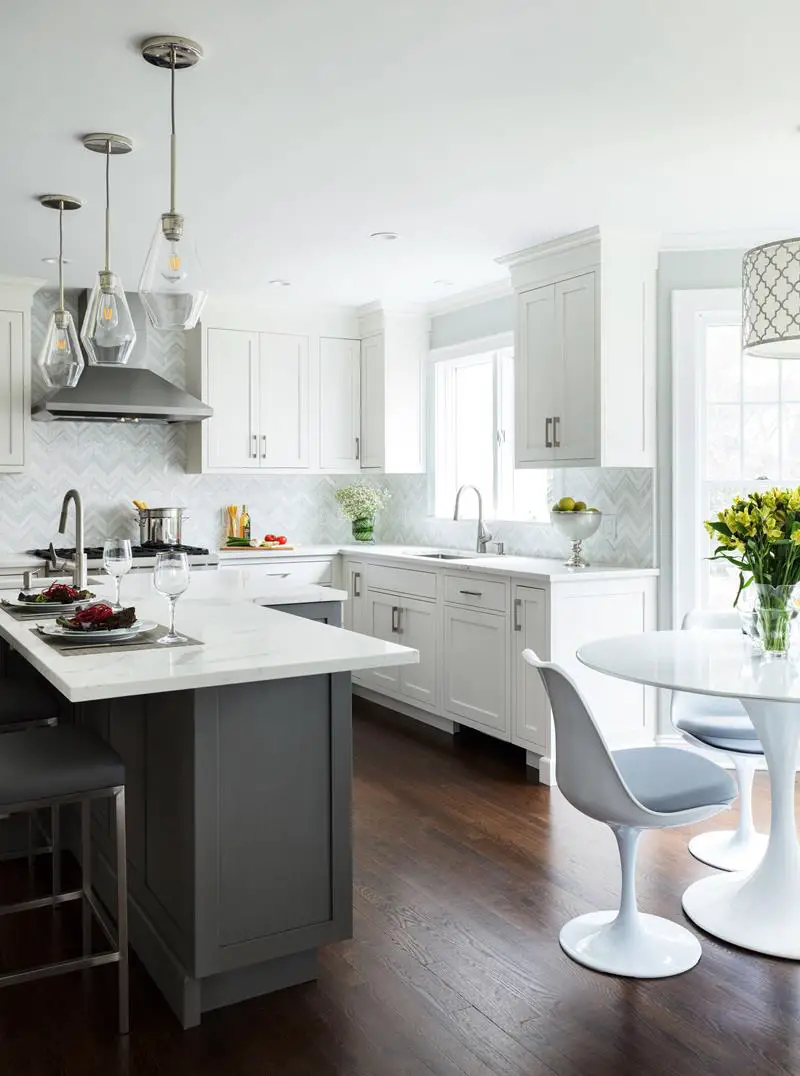 Most people don't think about elegance when it comes to stainless steel, but you can see how well this room works with these appliances to create an elegant style.
5. Large Stainless Steel Refrigerator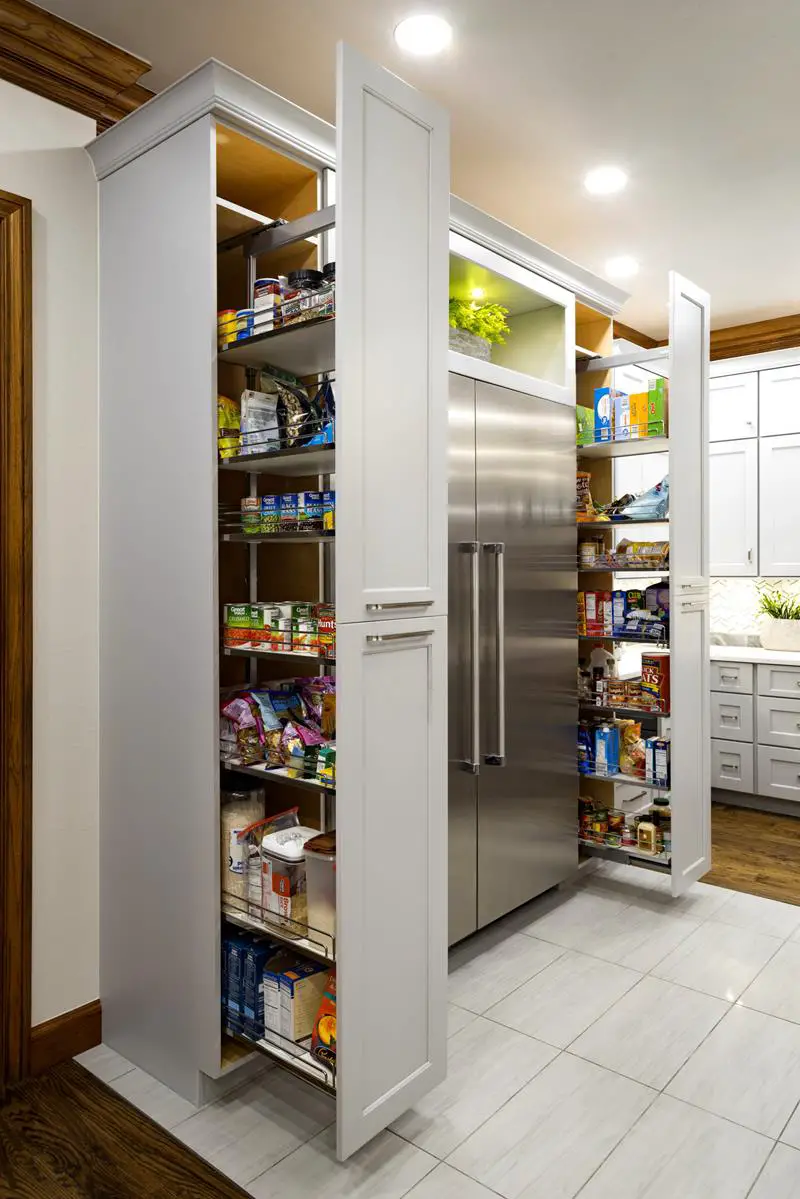 We love how this kitchen uses a large stainless steel refrigerator and how well its flat front works in this space.
6. Open and Elegant Floor Plan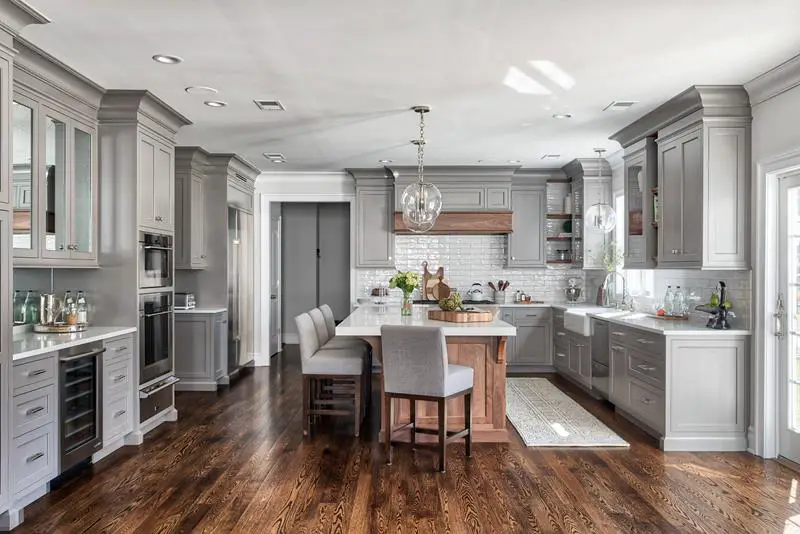 7. Durable and Traditional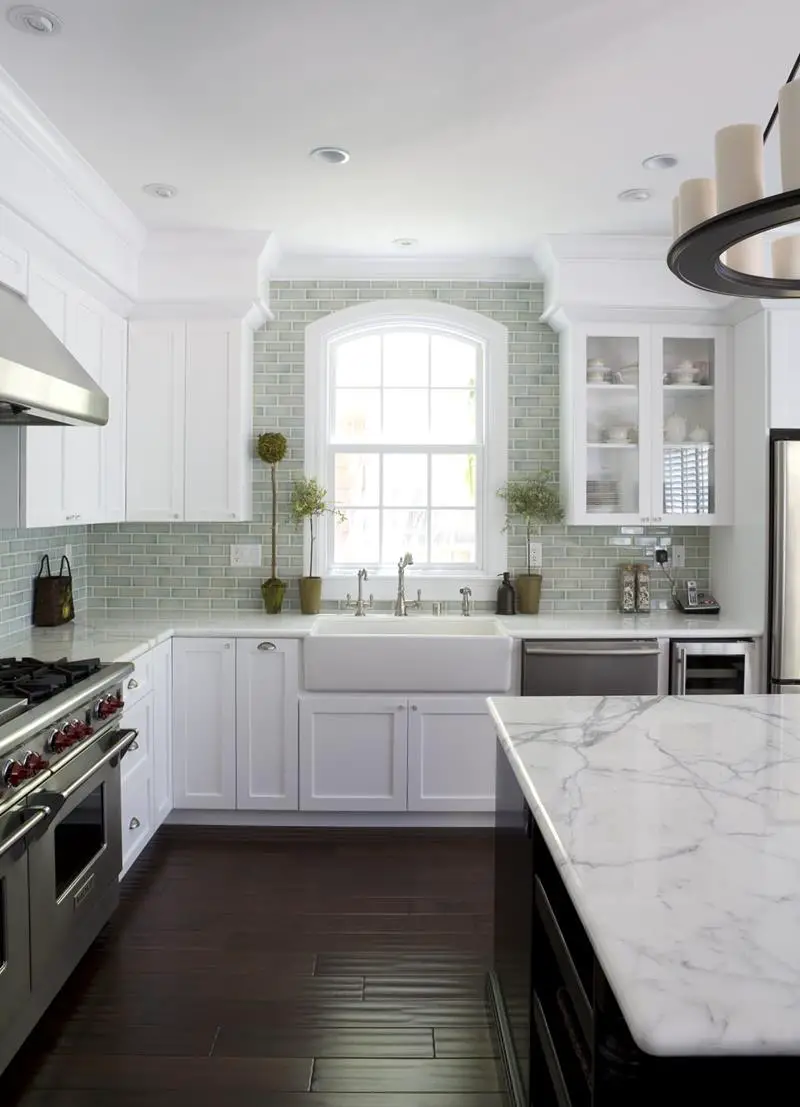 We love how well this kitchen integrates a country style with a modern color scheme. The backsplash and stainless steel appliances work so well to contrast with the dark hardwood.
8. Stainless Steel and Earth Tone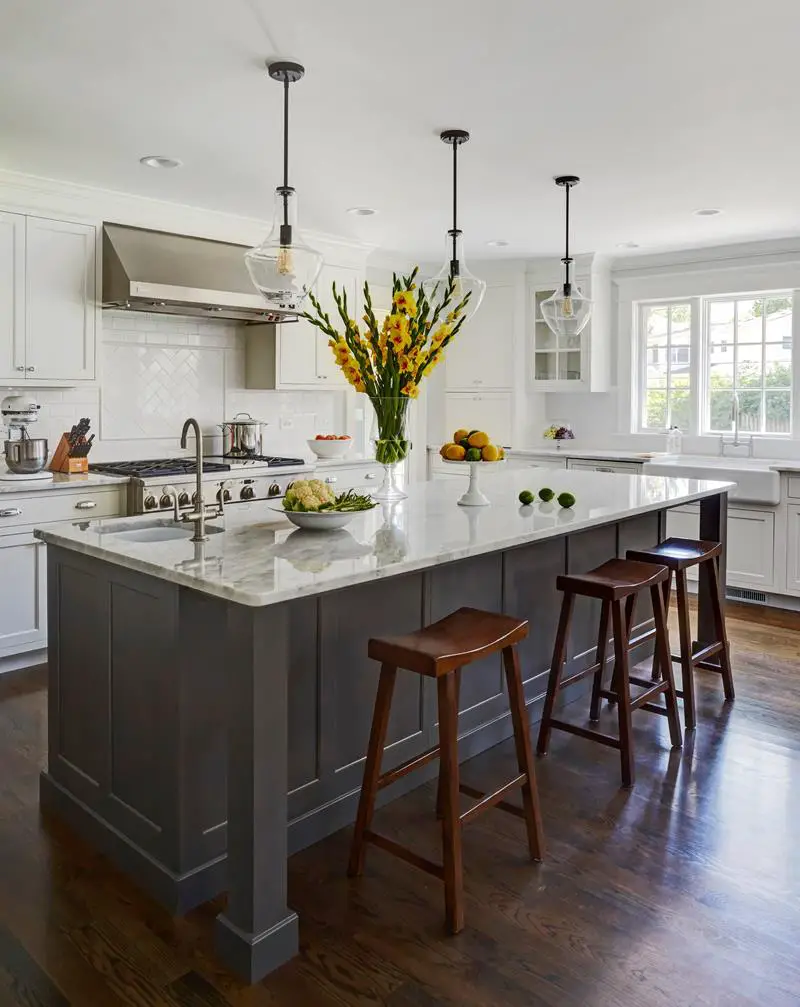 9. Natural Light Show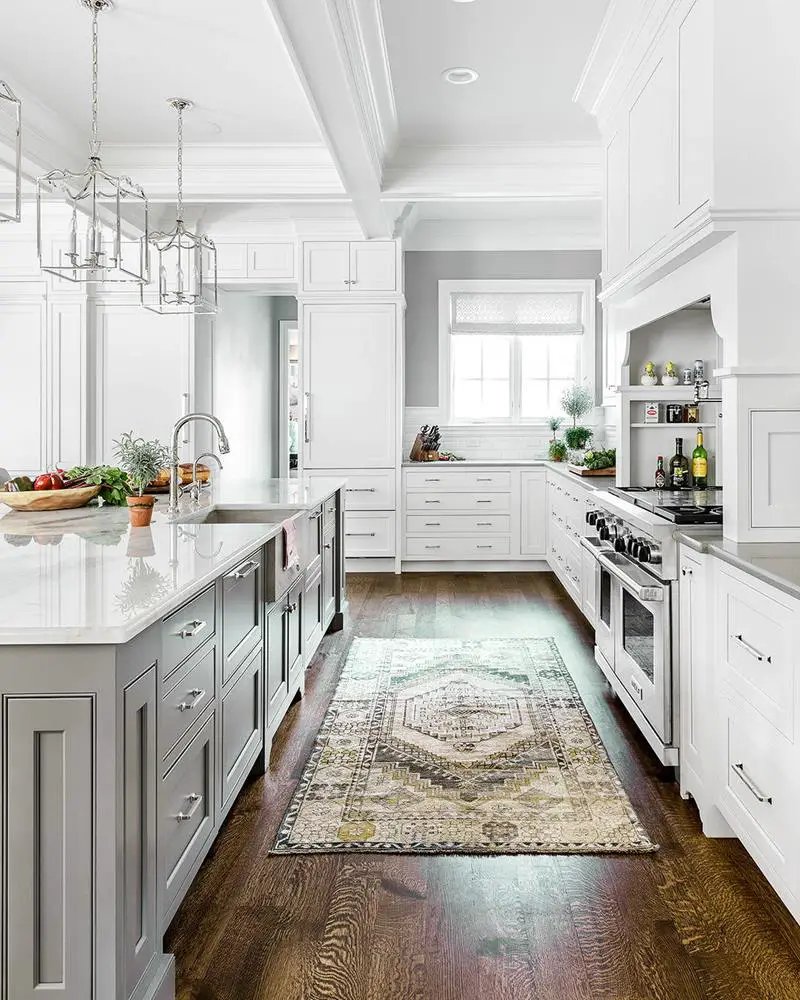 We love the sleek elegance provided by the design of this kitchen. The cabinets take on a modern yet traditional style and the stainless steel work with them well.
10. Wonderful Color Blend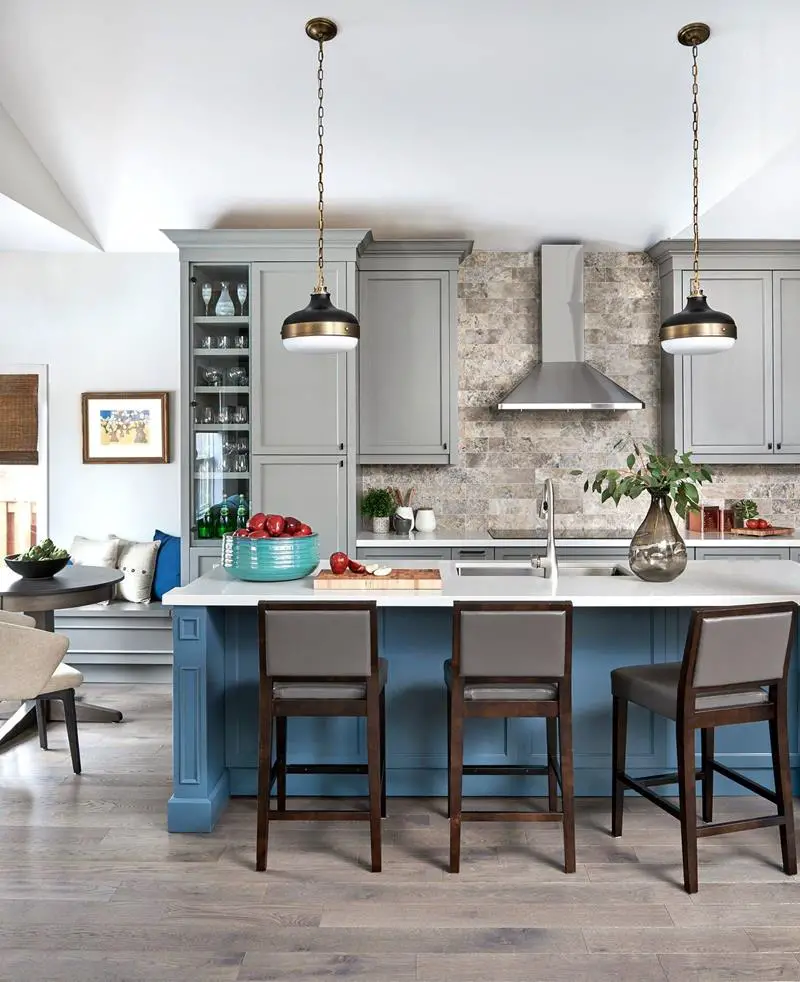 The colors in this kitchen are fantastic and we love how great the stone style backsplash complements the stainless steel hood vent.
11. Grand Style and Stainless Steel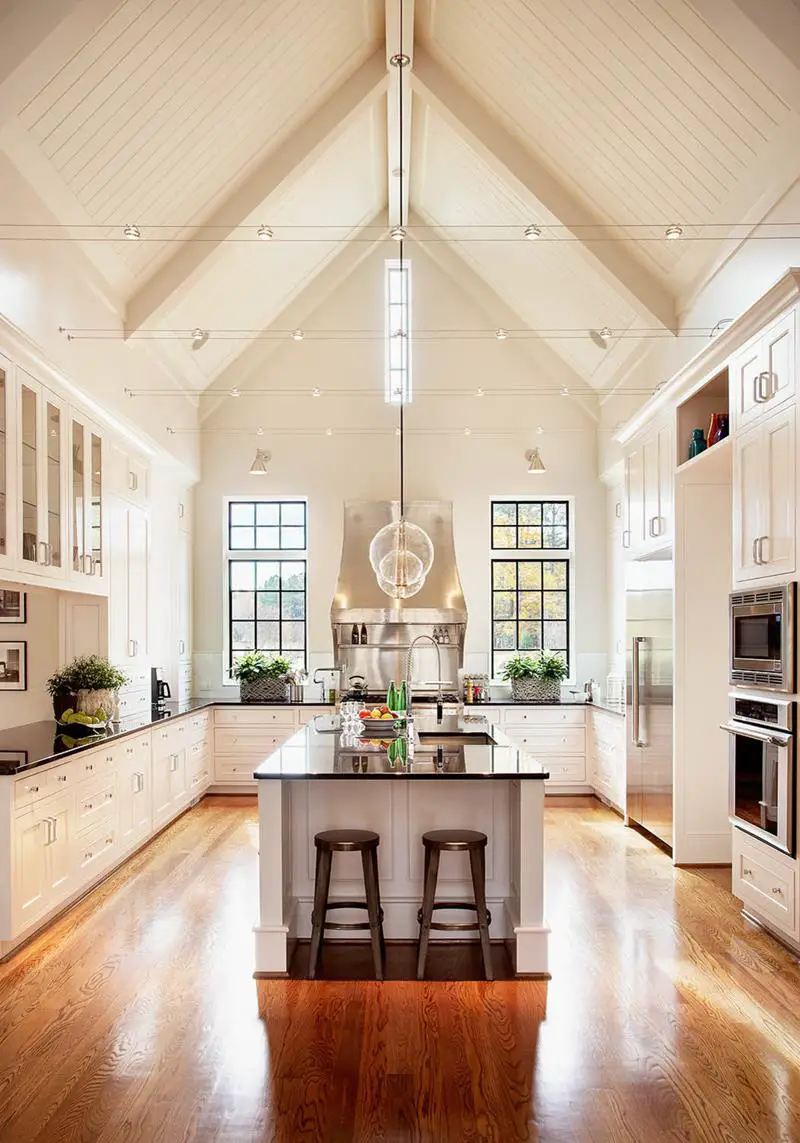 12. Contemporary Fun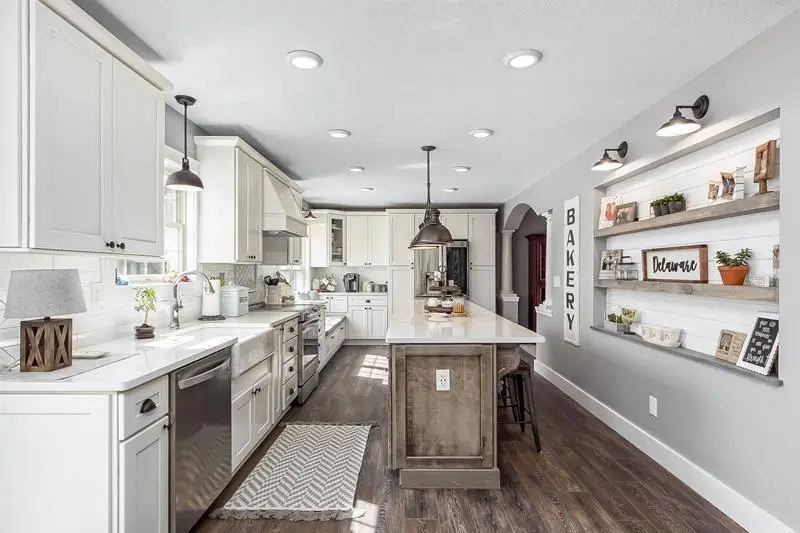 This kitchen takes a great hardwood base and builds a fun and modern space. The stainless appliances work well with the shade of wood.
13. Modern Stylings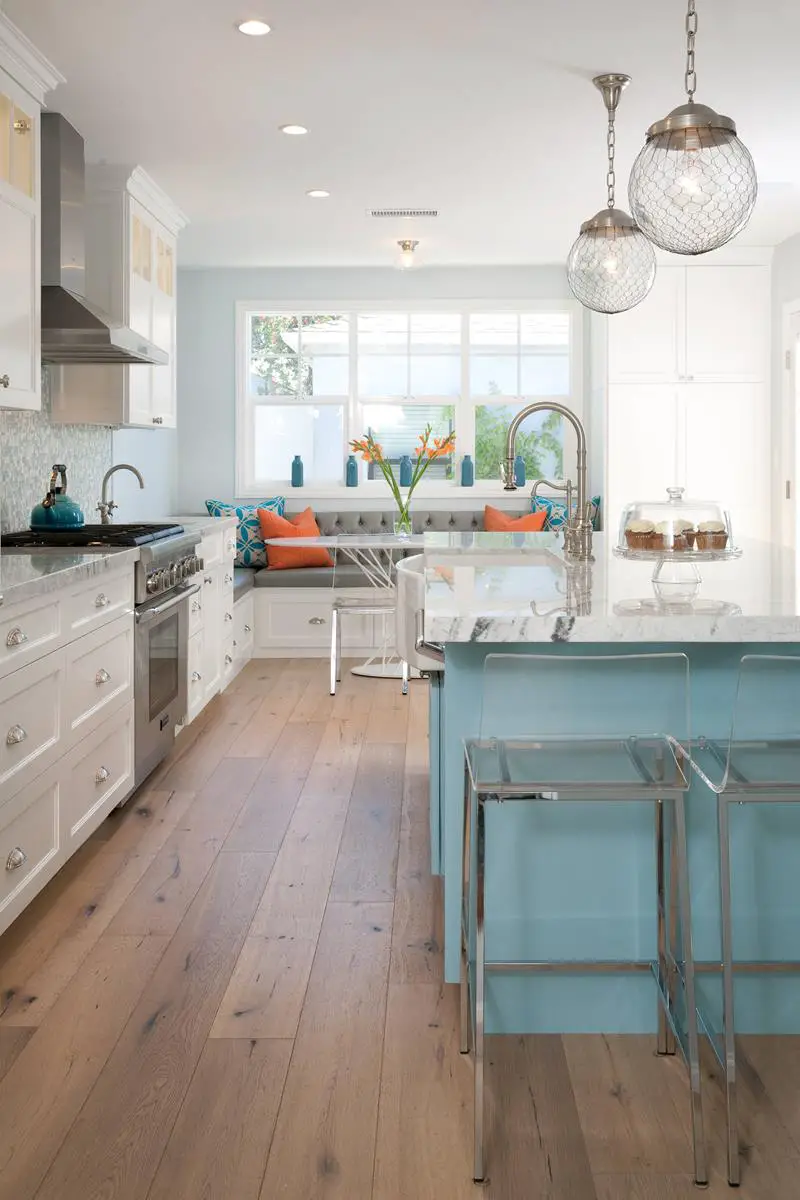 The decor style here helps turn this into a modern country kitchen with a splash of elegance. We love this stainless steel range.
14. A Modern Country Style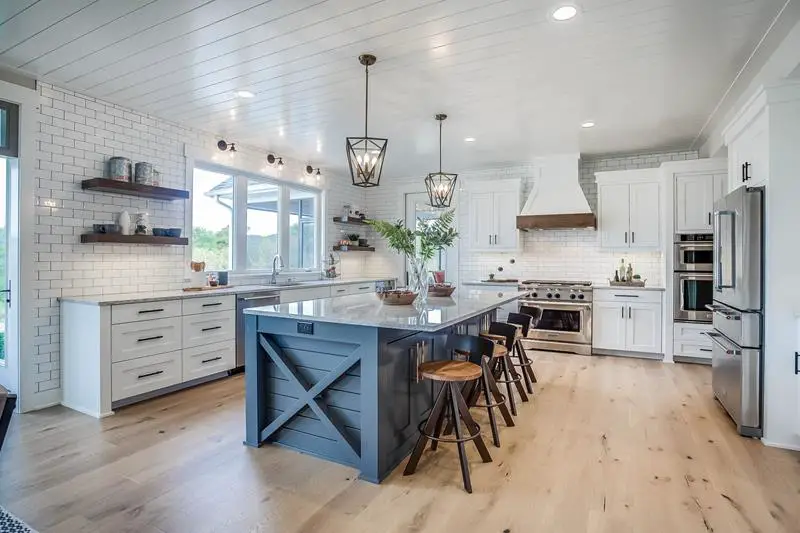 This kitchen is a blend of country and industrial, and the stainless steel appliances give it a modern vibe.
15. Great Color Contrasts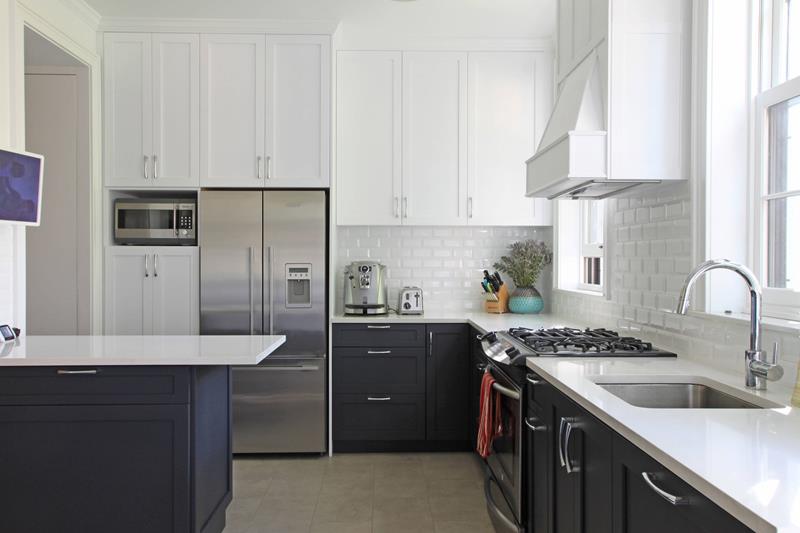 The stainless steel appliances in this kitchen work well with the light and dark contrasts at work.
16. Stainless and Hardwood Blends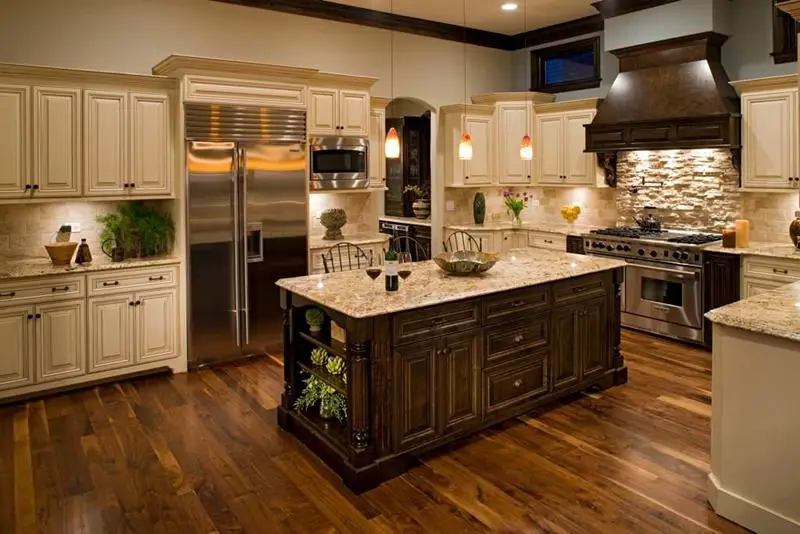 There is a bold elegance at work in this kitchen. The darker hardwood of the center island and hood vent really work well with the lighter cabinets and stainless steel appliances.
See Also: 30+ Kitchens with Peninsulas
17. Simply Functional Design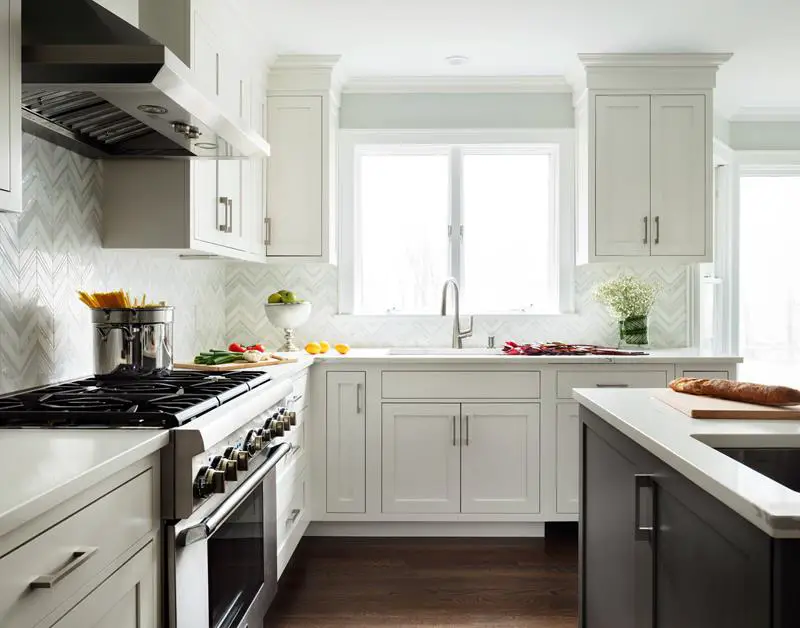 This kitchen is meant to exude a quiet elegance. With the flat design of the cabinets, this stainless steel range is a the perfect fit.
18. Charming Country Tradition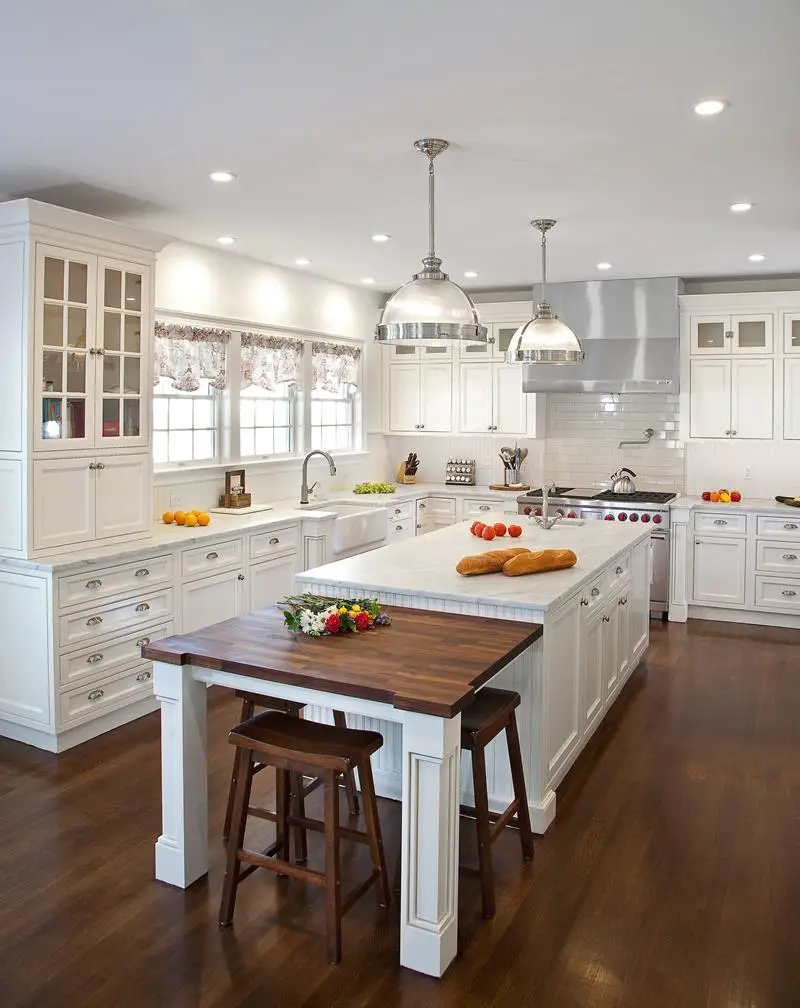 Most of this kitchen has a charming country style, but the range area is makes it shine, with a great stainless steel range and vent and wonderful backsplash.
19. Great Stainless and Design Match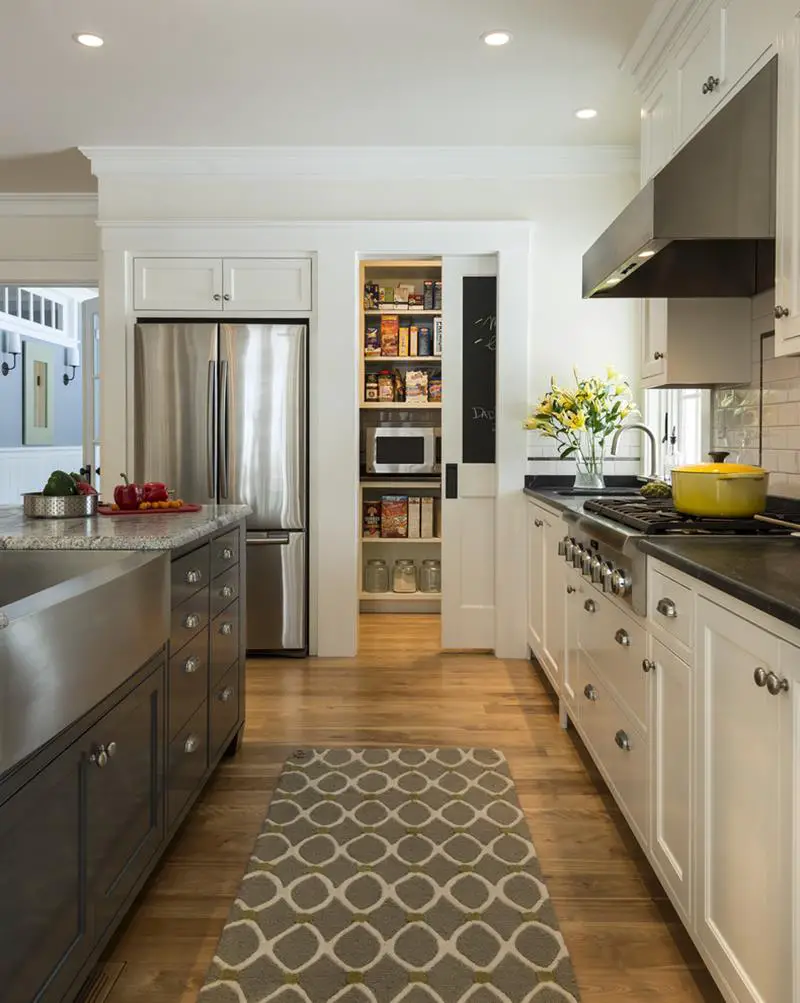 Look at how well these stainless steel appliances match this kitchen color scheme. Even the sink takes a durable stainless design.
20. Beautiful Stainless Steel Range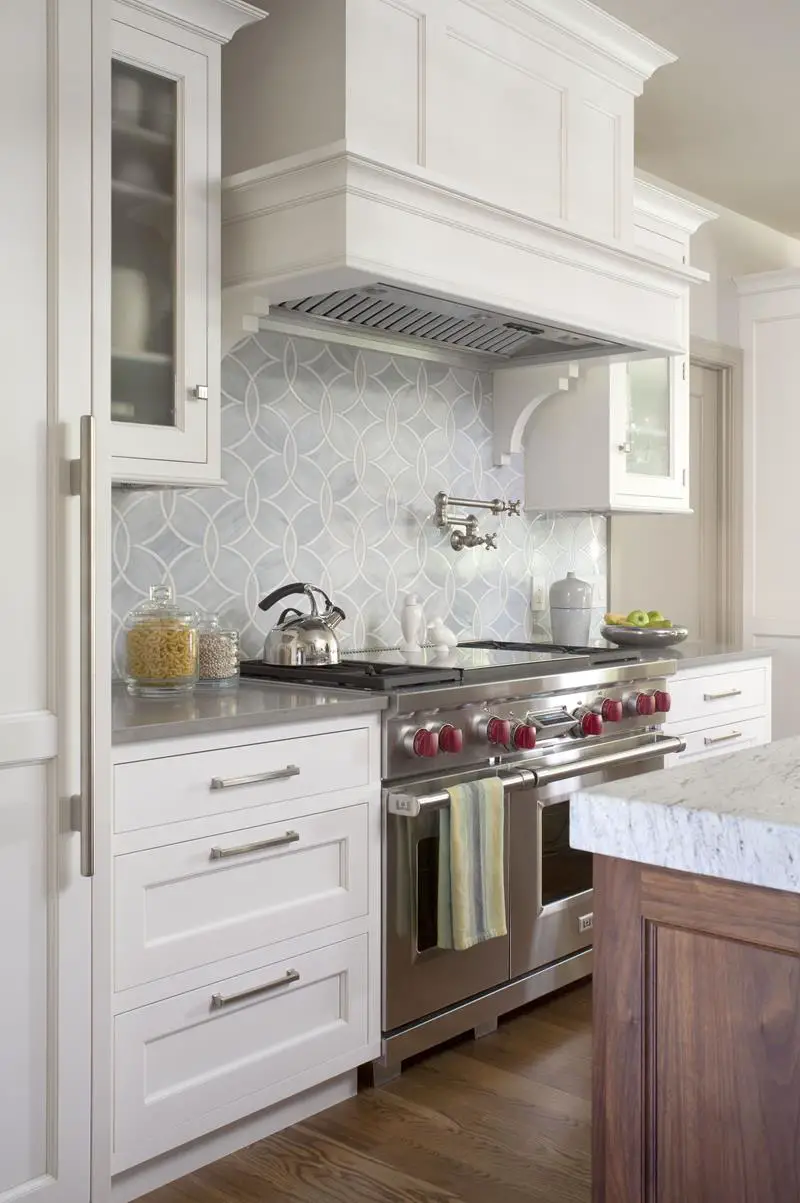 This stainless steel range is meant to look like an early century piece and it does that well. It is a perfect fit for this beautiful space.
21. Large Stainless Appliances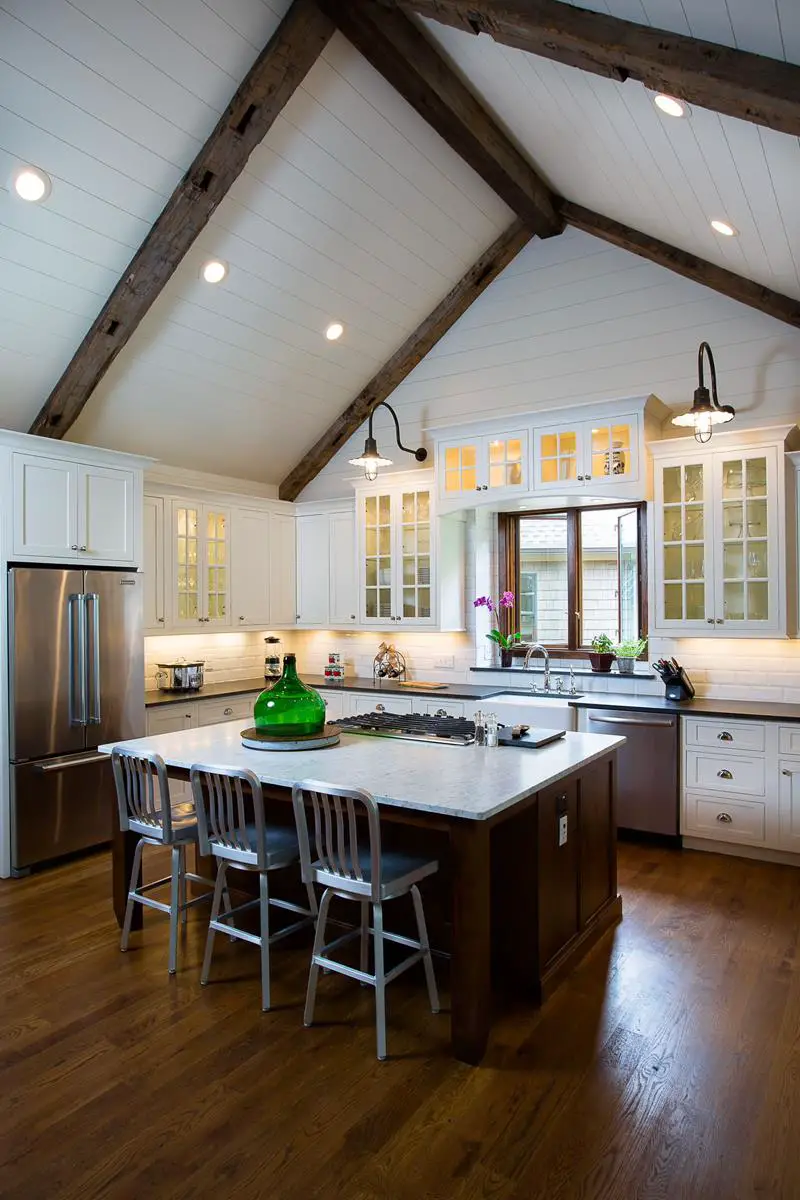 Inside this beautiful kitchen you will find a charming country vibe that works well with these wonderful stainless steel appliances.
22. Light and Stainless Steel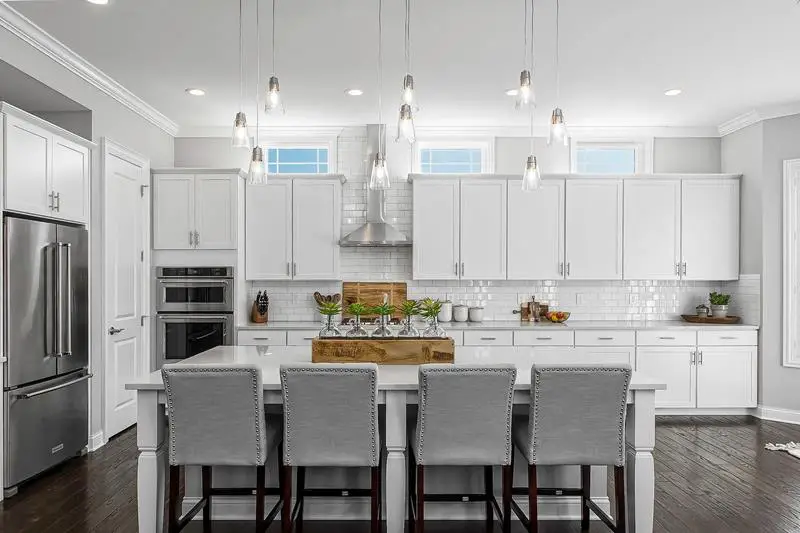 This kitchen has a great color scheme, using white and gray to match the hardwood floor. We love how well the stainless steel appliances work with the design.
23. Scandinavian Designs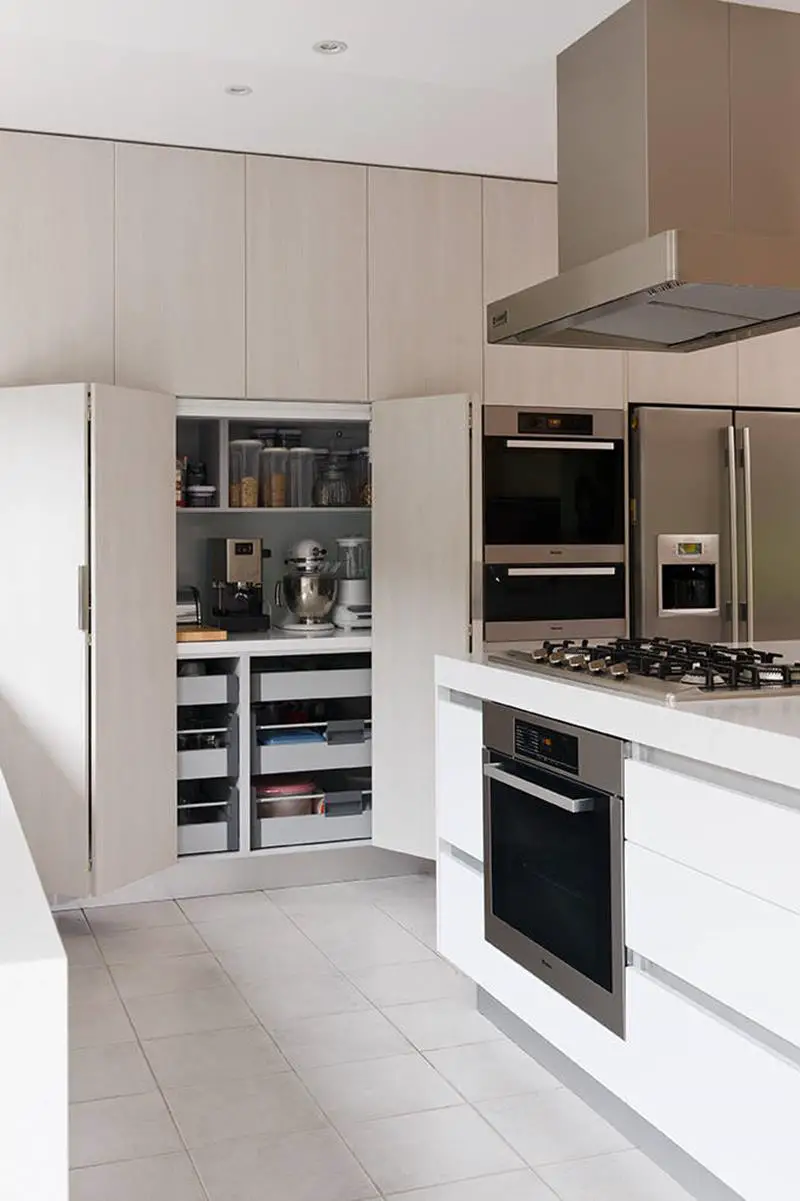 With a flat and minimal approach to the design of this kitchen, we love how the appliances work to give this space a great modern look.
24. Stainless Steel Industrial Match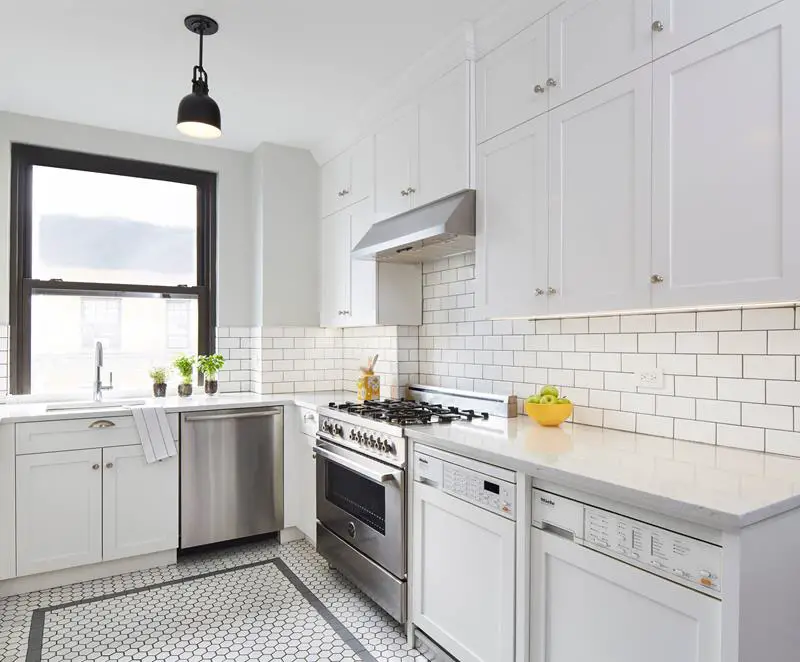 This kitchen is meant to take an industrial look, from the subway tile backsplash to the stainless steel appliances.
25. Darker Colors and Stainless Blend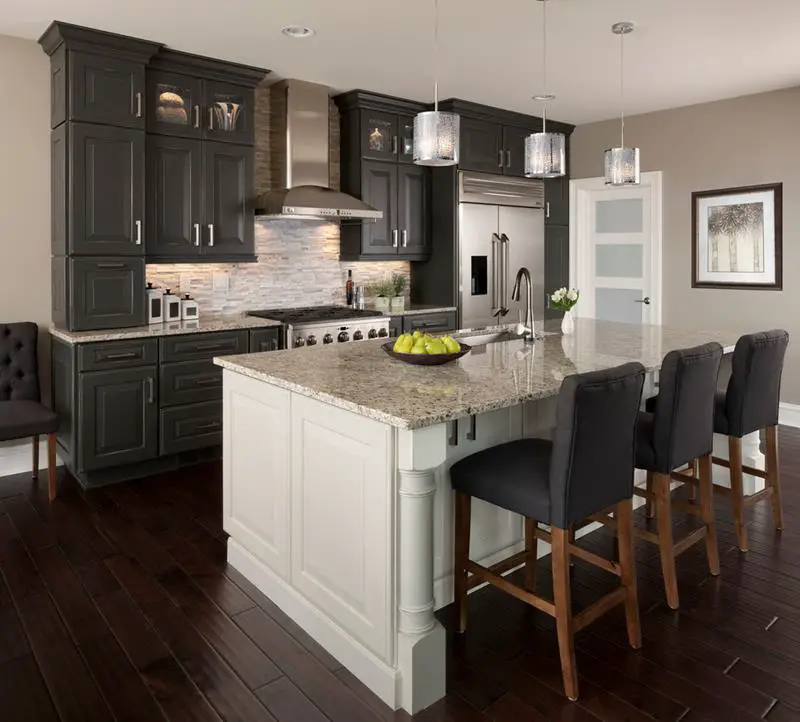 This kitchen is a great example of how well stainless steel can work with a darker cabinet style. Here, it all work to blend with this beautiful hardwood floor.
26. Perfect Range Fit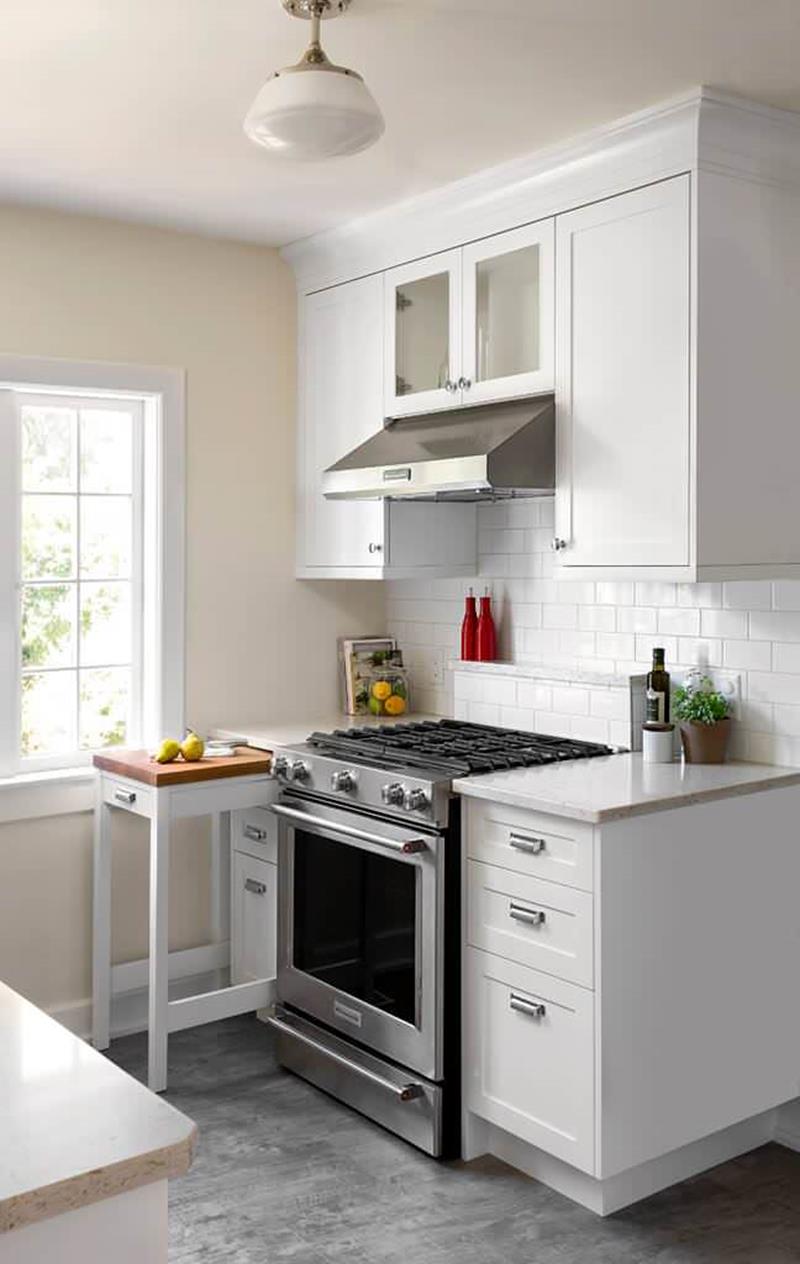 This stainless steel range is a perfect fit for this cozy kitchen. All of your cooking needs will be met with this stylish piece.
27. Bold and Hardwood Stainless Steel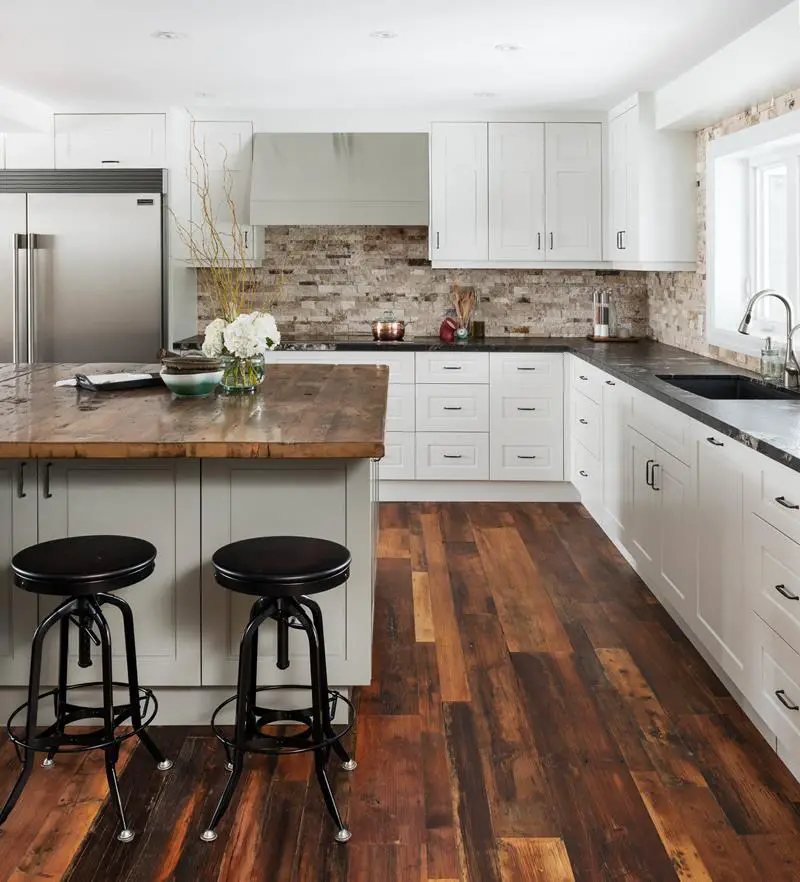 We love a bold hardwood floor like this, especially when you use stainless steel appliances to balance with it.
28. Light and Open Space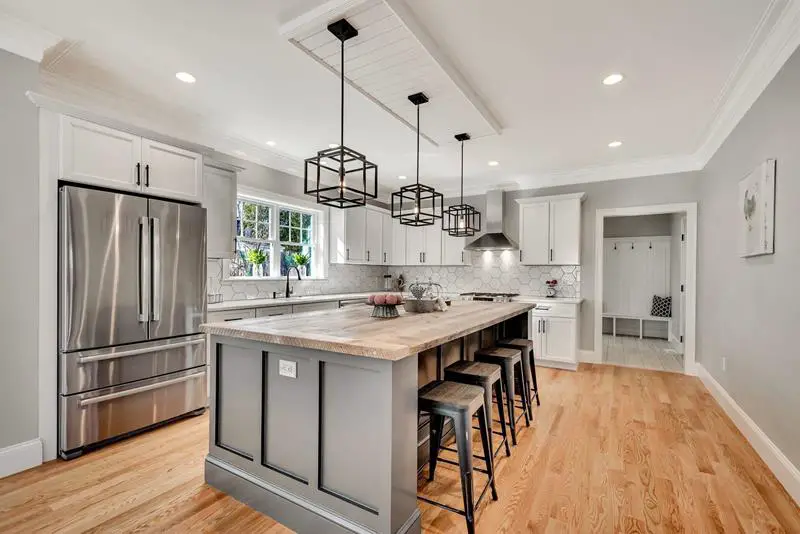 29. Grand Stainless Refrigerator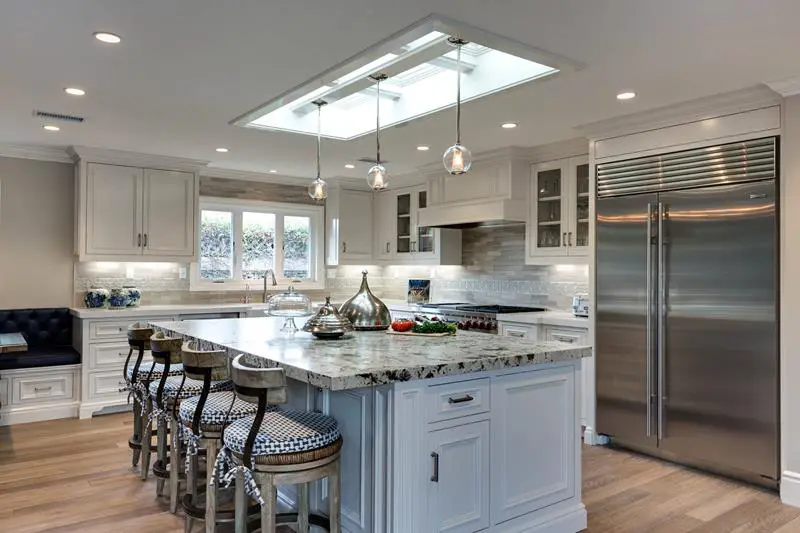 This large stainless steel refrigerator is a perfect fit for this kitchen. It matches the elegant design and works well with the hardwood floor.
30. Functional and Ready Kitchen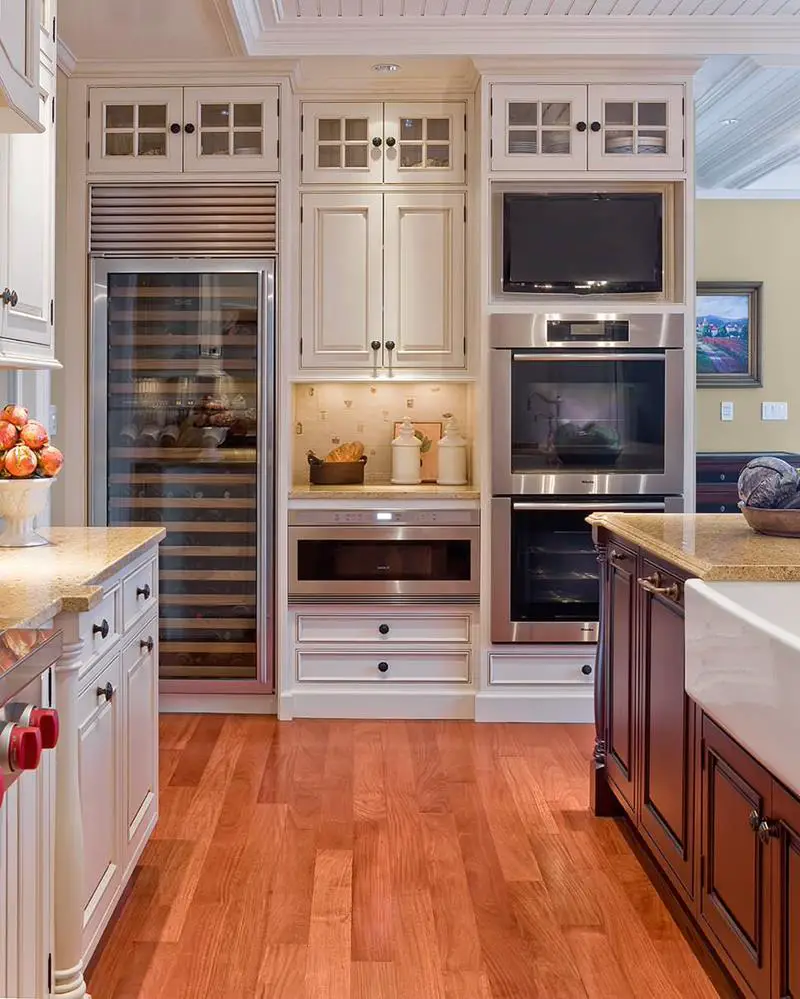 31. Kitchen Ready for Action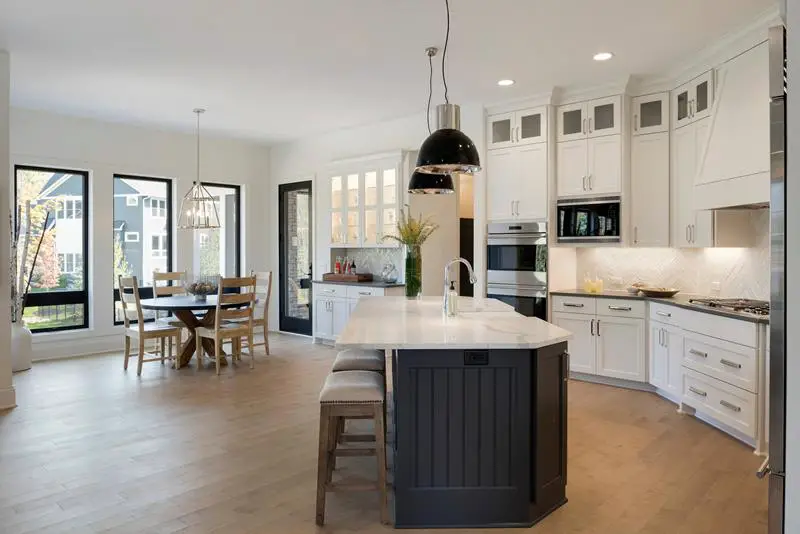 We love how well this kitchen blends right into the great dining area thanks to the open floor plan. The stainless steel appliances bring this space a modern touch.
32. Beautiful and Large Design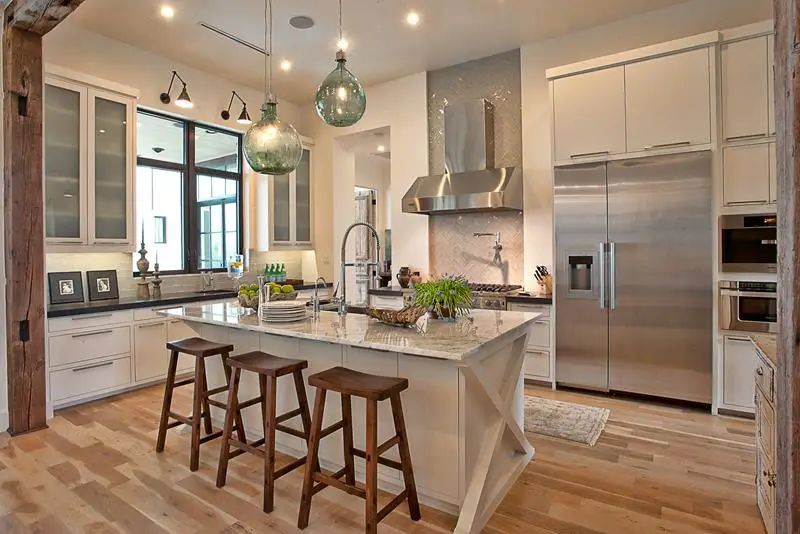 Everything in this kitchen works together, from the large stainless appliances to the beautiful hardwood designs.
Don't Miss: 15+ Ideas for Kitchens with Black Appliances (Photo Gallery)