Updated on July 29, 2022
The answer is: Space and functionality.
The question is: Why do you need two kitchen islands?
Having two kitchen islands, to some, may seem like it will crowd your kitchen and dining area up, but it does the opposite. It adds to the amount of counter space you have and can double your dining area.
Below, we have put together a gallery of kitchens featuring two islands. We absolutely love the look it can create. For those of you who love a good balance in the kitchen, you will love what you see. We really like how most of the islands in one kitchen aren't matching, with each bringing a bit of character to the space.
Dual Island Kitchen Design Ideas
1. Luxurious and Grand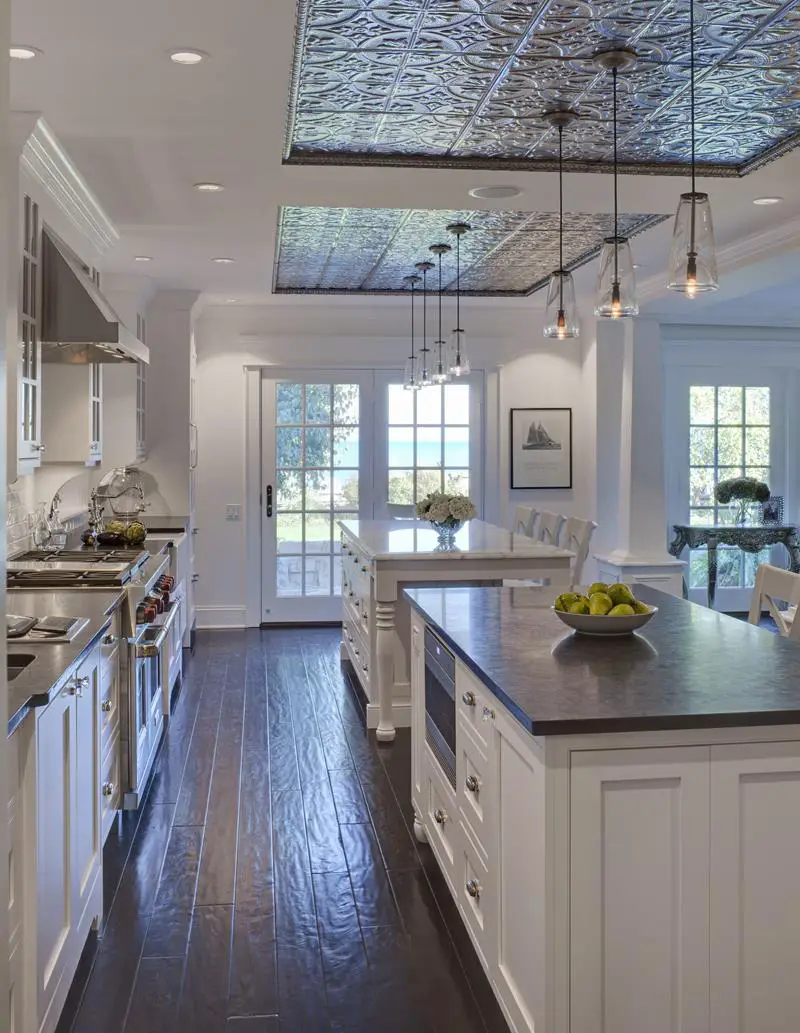 These two center islands work together to give you added cooking space as well as extra dining room. They both perfectly complement the whole kitchen area.
2. Wonderful Dark Countertops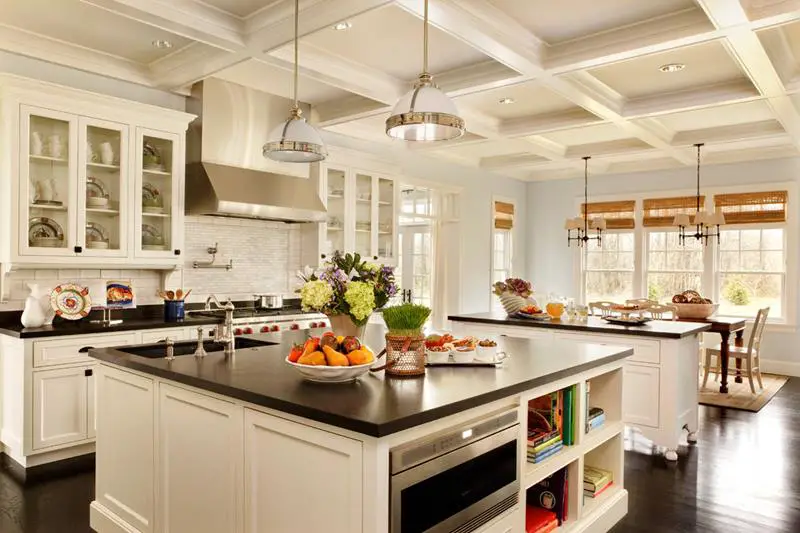 3. All Needs Met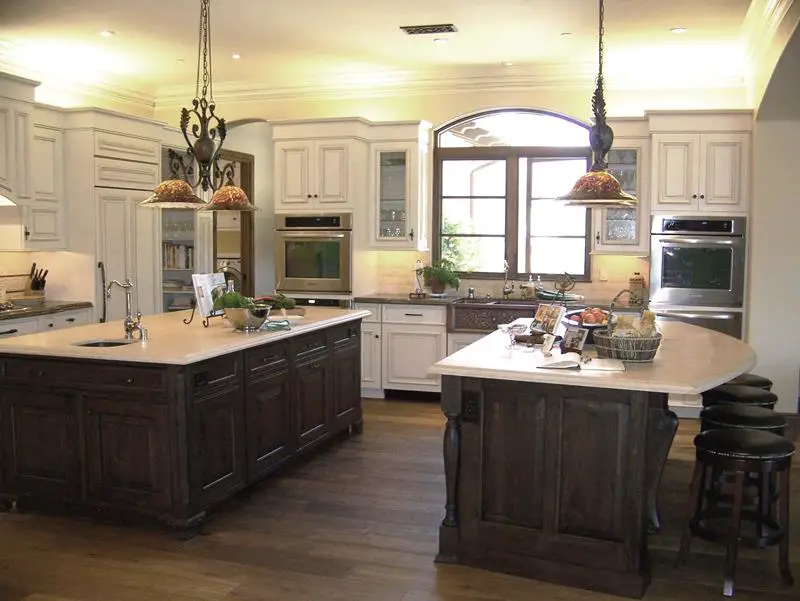 These two center island are not symmetrical and we love it. They both use a bold hardwood style that hearkens back to an early century design.
4. Great Hardwood Design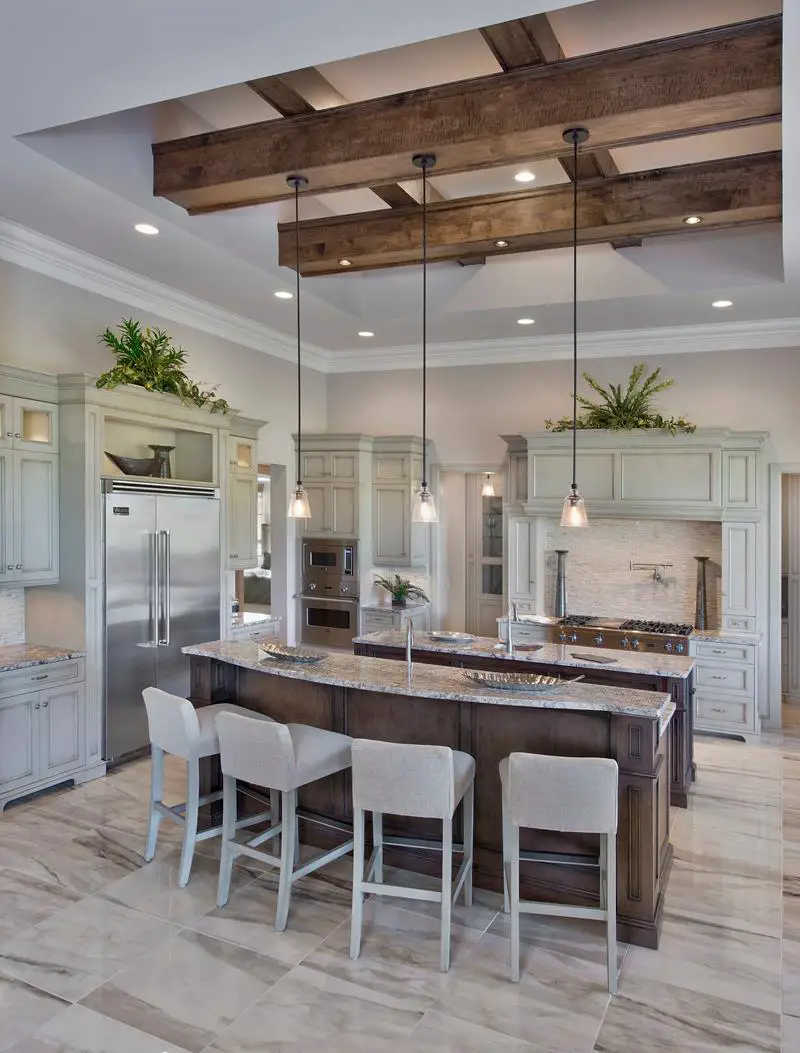 The two center islands in this kitchen use a natural hardwood style that is a great match to the overhead hardwood beams. They are a wonderful contrast to the lighter cabinets.
5. A Modern Comfort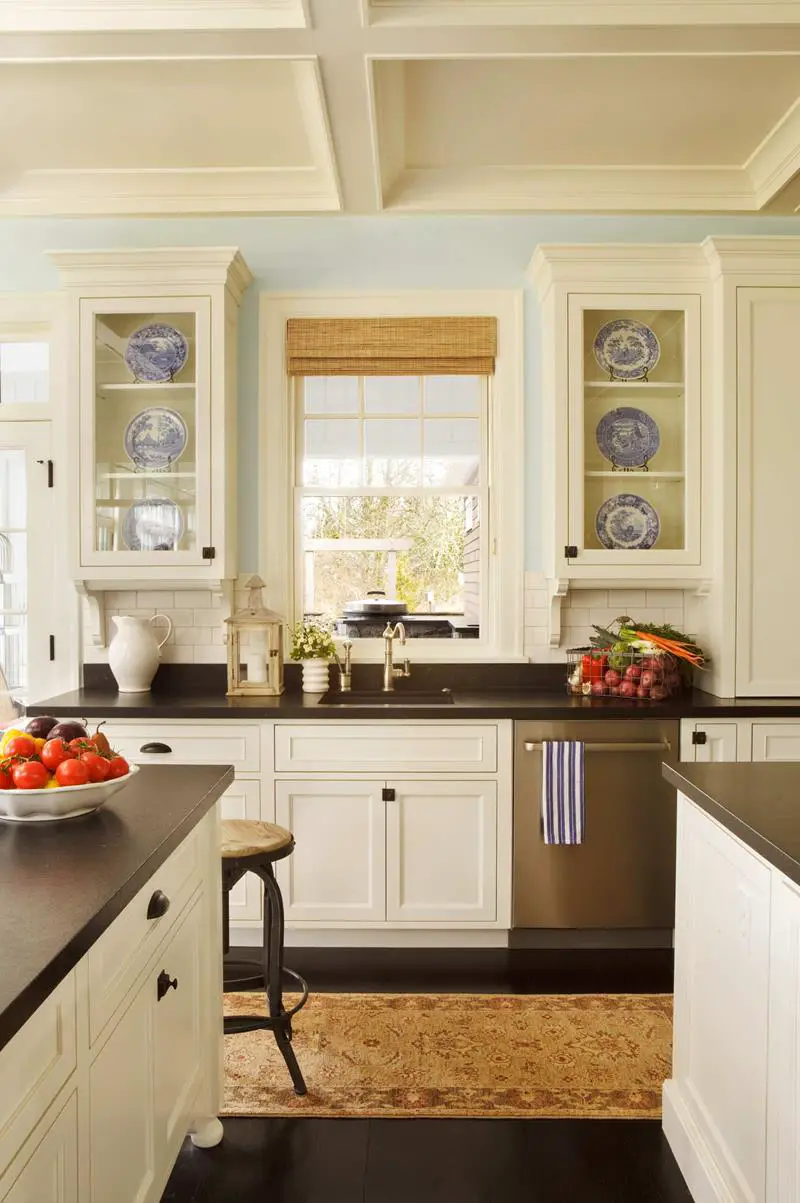 We love how this kitchen has a classic country cabinet style, but we also love how these two center islands, working with the sink counter, use a darker countertop style to bring a modern sense to the room.
6. Light Blue Wonder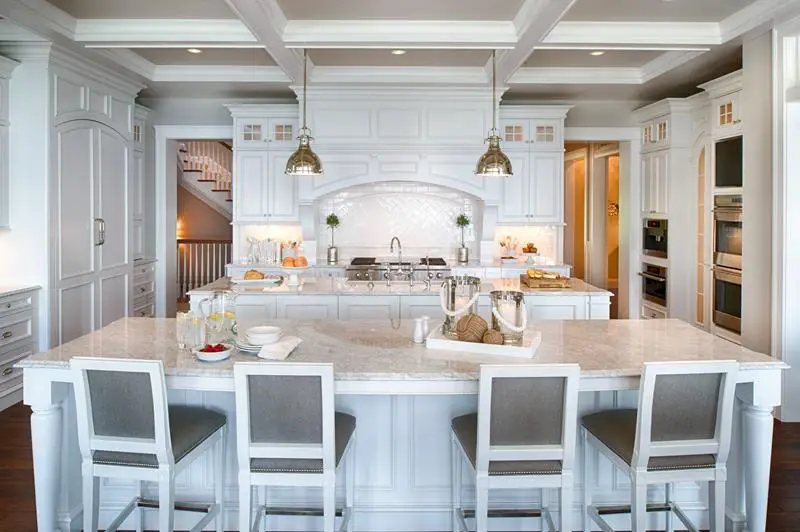 These two center islands use a light blue that matches the whole space. They greatly expand the cooking prep and dining space.
7. Large Dining Space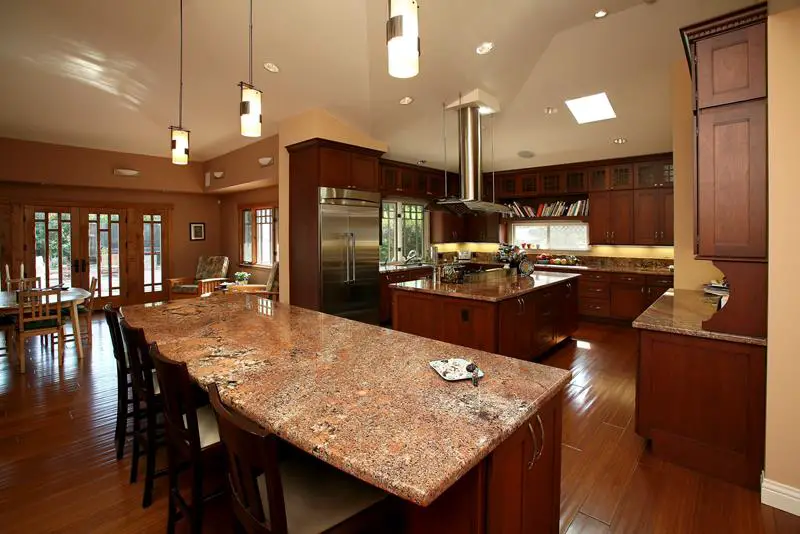 These two center island work well together, with one providing extra cooking space and the other out of the way and ready for dining and relaxing.
8. Open Floor Plan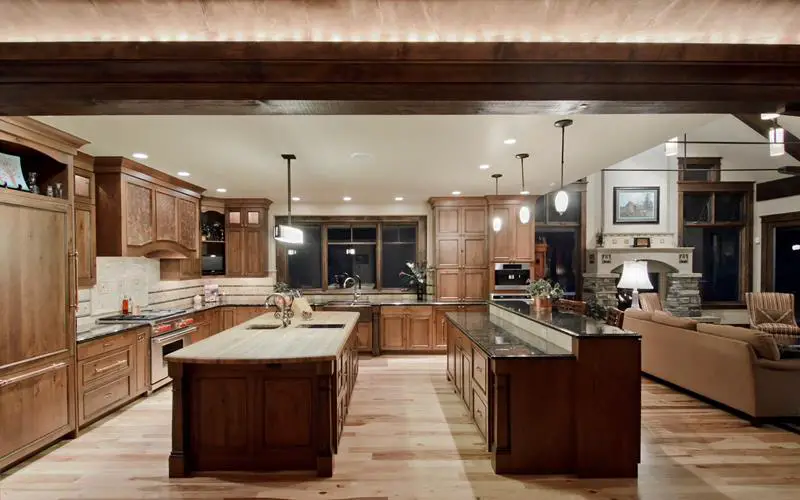 These two islands are wonderful. One has a lighter countertop and the other a darker one and serving as the kitchen boundary.
9. Great Light Hardwood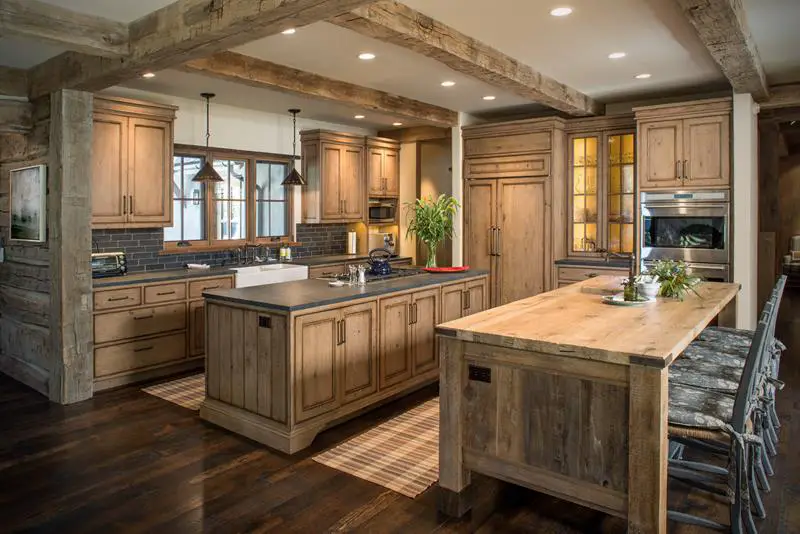 We love the lighter and weathered hardwood style of this kitchen. Both island here serve a purpose and greatly expand your functionality in this space.
10. Wonderful Time Blend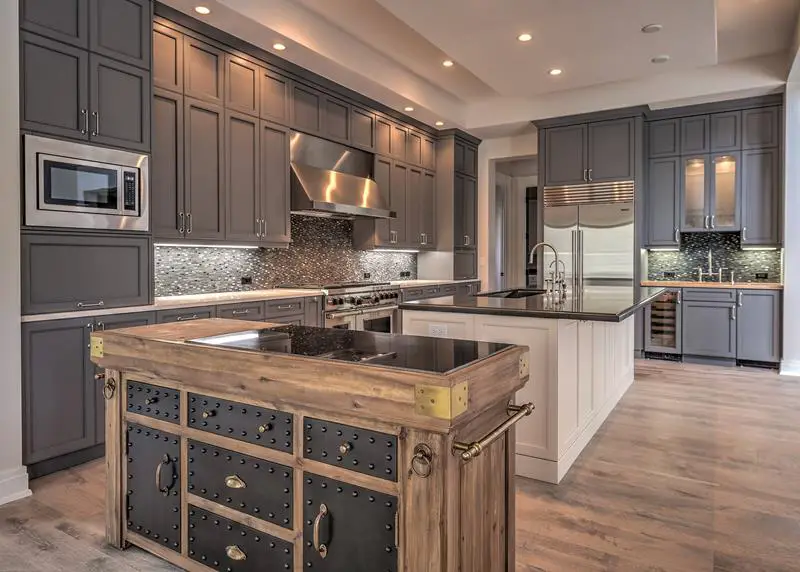 Both center islands here look amazing, and we love how the one closer to us works to bring the whole space a classic rustic look.
11. Two Style Blend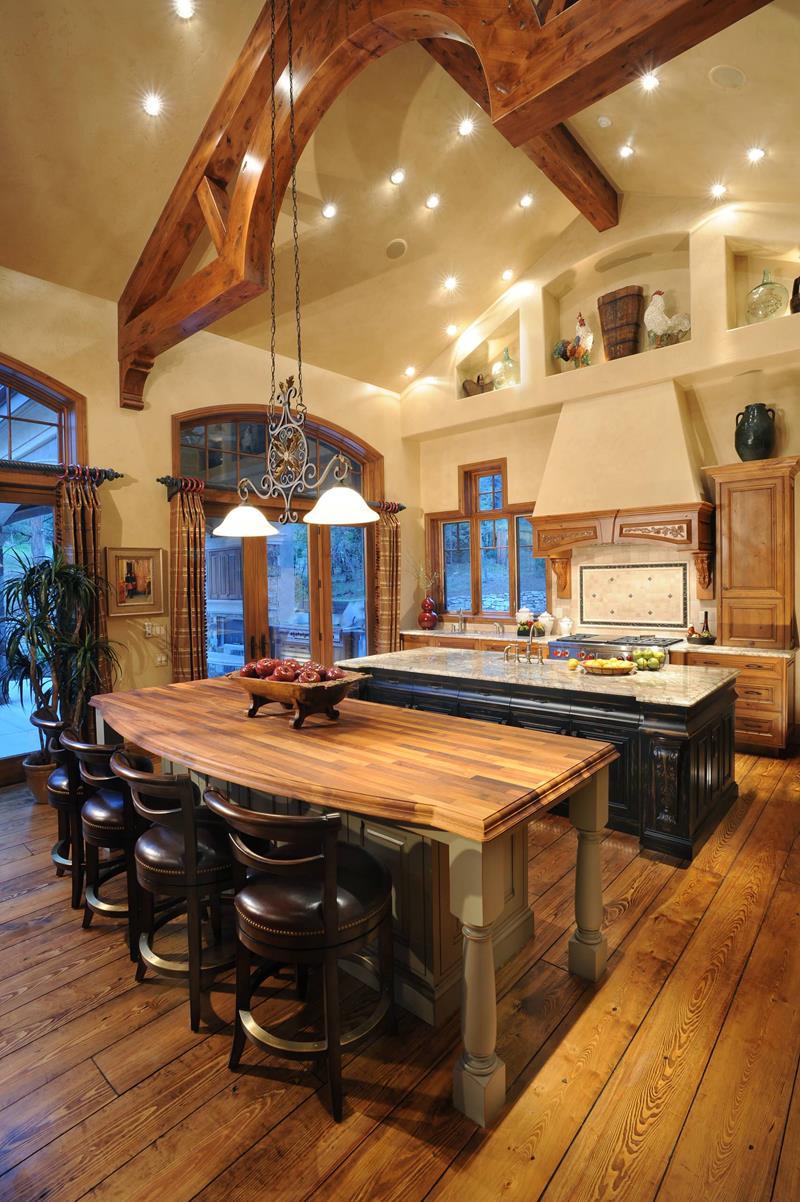 One center island here has a darker style and the other goes lighter. They both work in this Southwest style kitchen to bring it character.
12. Light and Open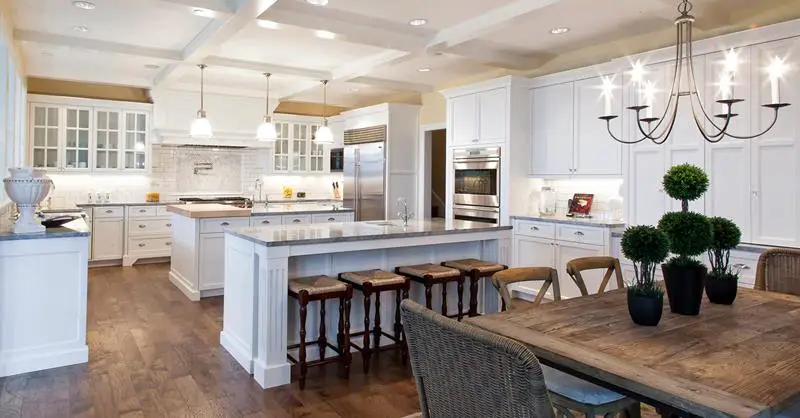 Nothing beats a large and open kitchen that gives you plenty of options. Here, the two center islands blend this space so well into the dining area.
13. A Classic Design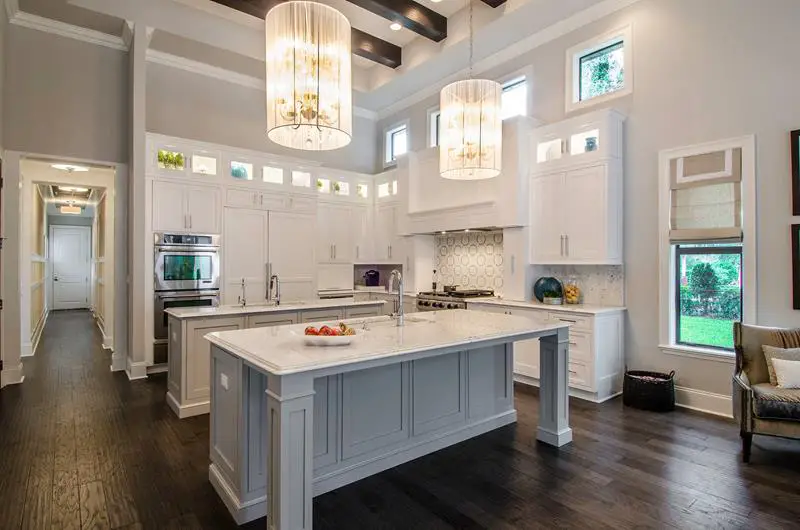 See Also: 20+ Kitchen Islands with Sinks (Photo Gallery)
14. Booth Dining Luxury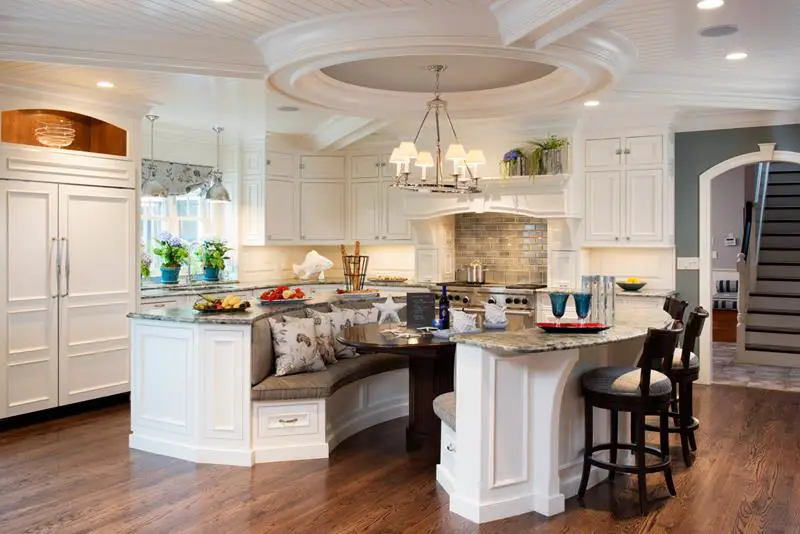 Not only do these center islands give you plenty of cooking space, but they surround and form a wonderful booth dining area.
15. Contemporary Match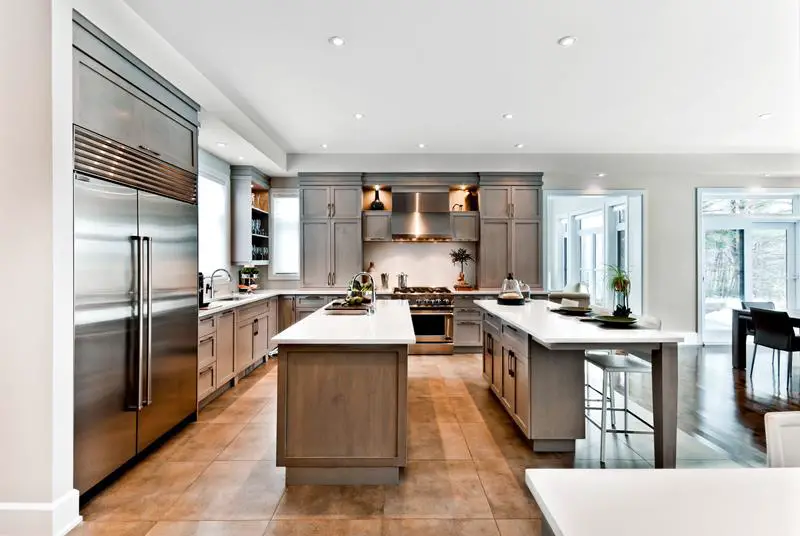 We love the style of this kitchen, especially how ell the center islands complement the cabinets. You really do have plenty of room in this kitchen to cook and dine.
16. Countertop and Backsplash Match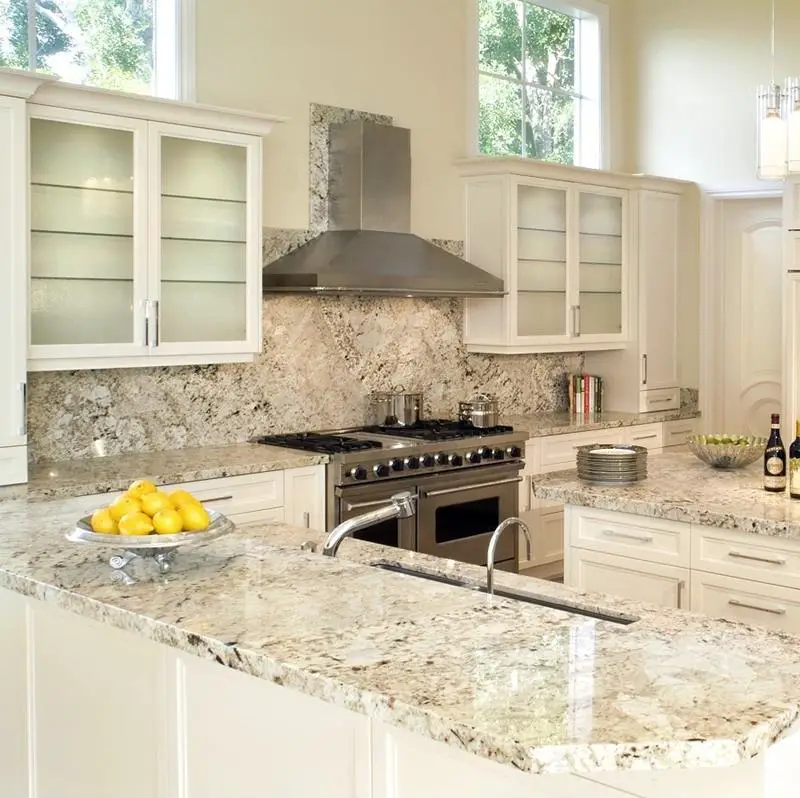 17. Darker Center Islands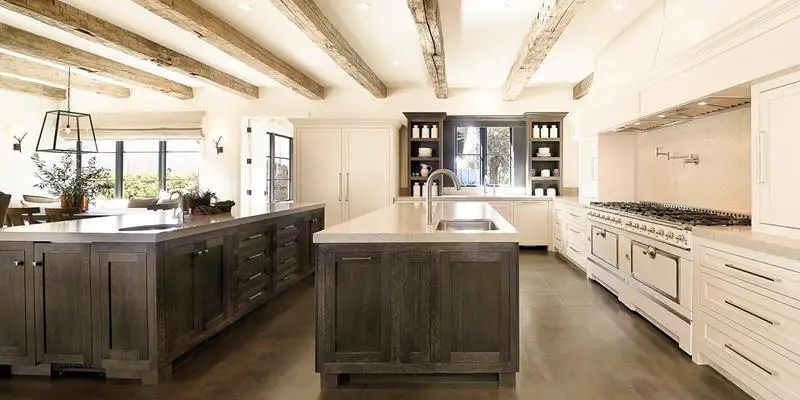 18. Traditional White Style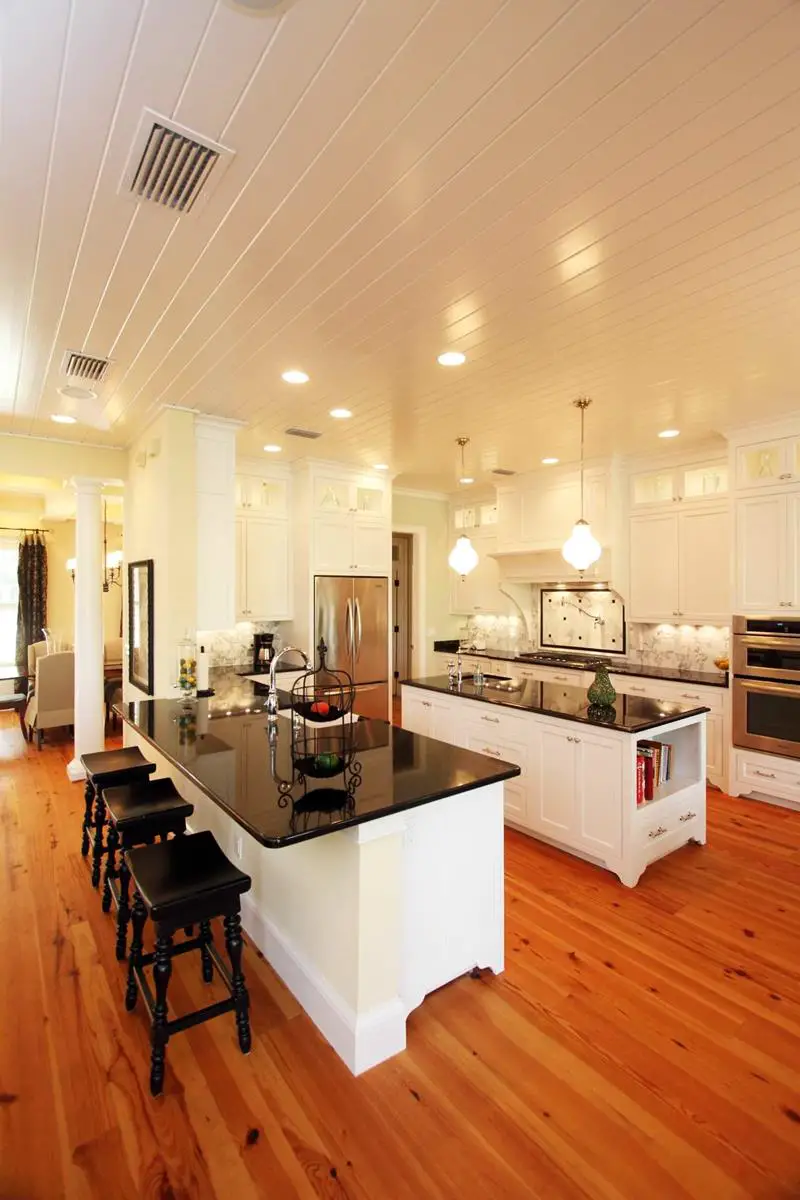 19. A Rustic Wonder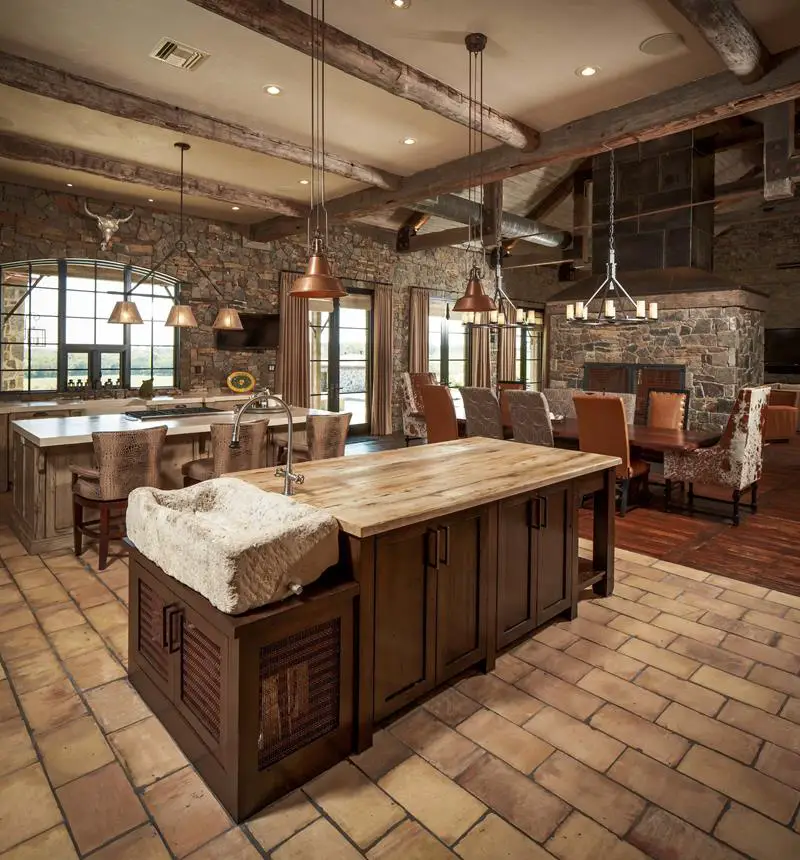 This kitchen takes a beautiful rustic sense and continues it all over. We love how this island has a rough stone sink, perfectly matching the whole space.
20. Classic Islands and Cabinets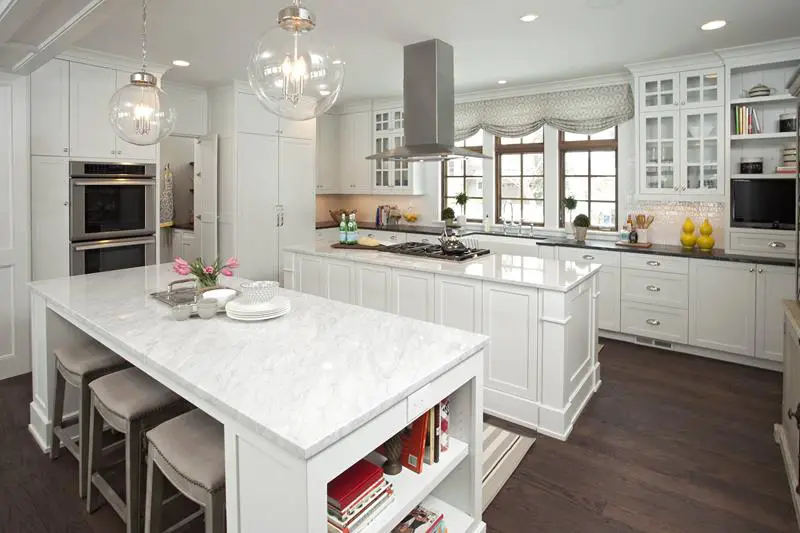 The two center island here give us a continuation of the traditional style in this kitchen as well as great dining and storage space.
21. Stainless Steel and Hardwood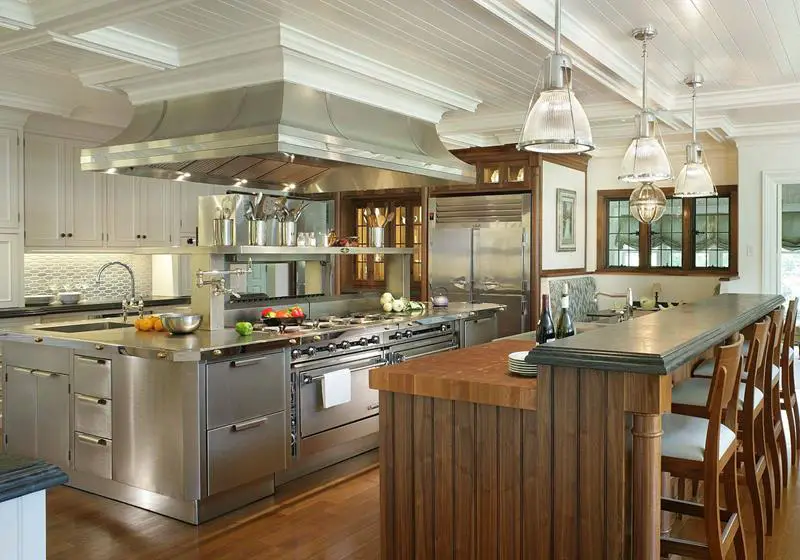 We love how one island here is stainless steel and the other hardwood. It blends together two styles that simply look amazing.
22. Light and Luxurious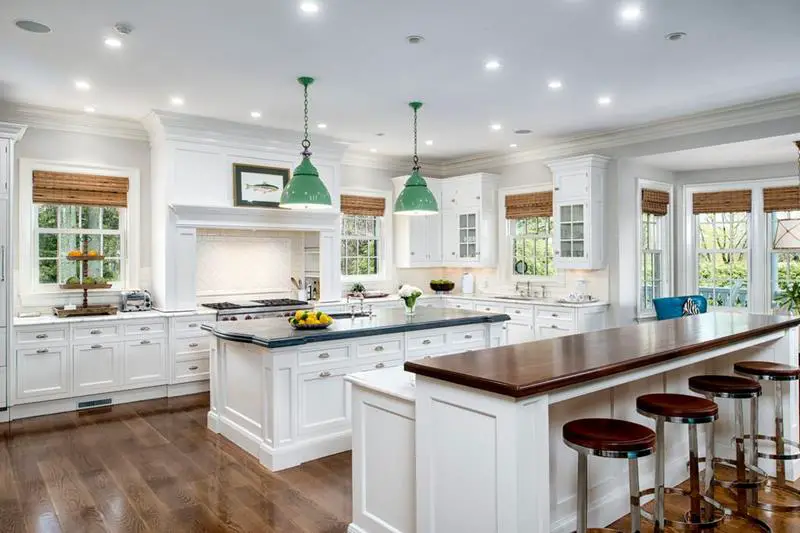 The two center island in this kitchen boast multiple countertop styles, all working together to make a great overall look. The natural light shines in on this space to show it off.
23. Modern Elegance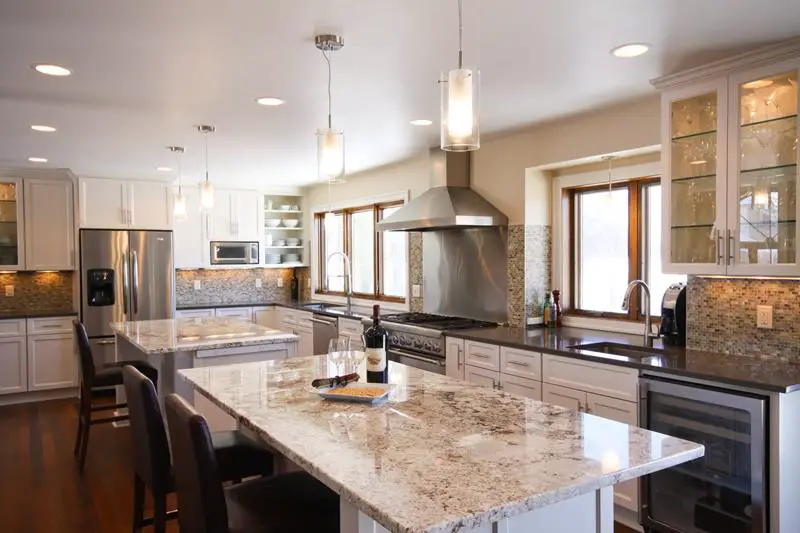 The stainless steel and contemporary backsplash here work to give this kitchen a modern look and the two center island give you plenty of space to work.
24. Traditional and Rustic Styles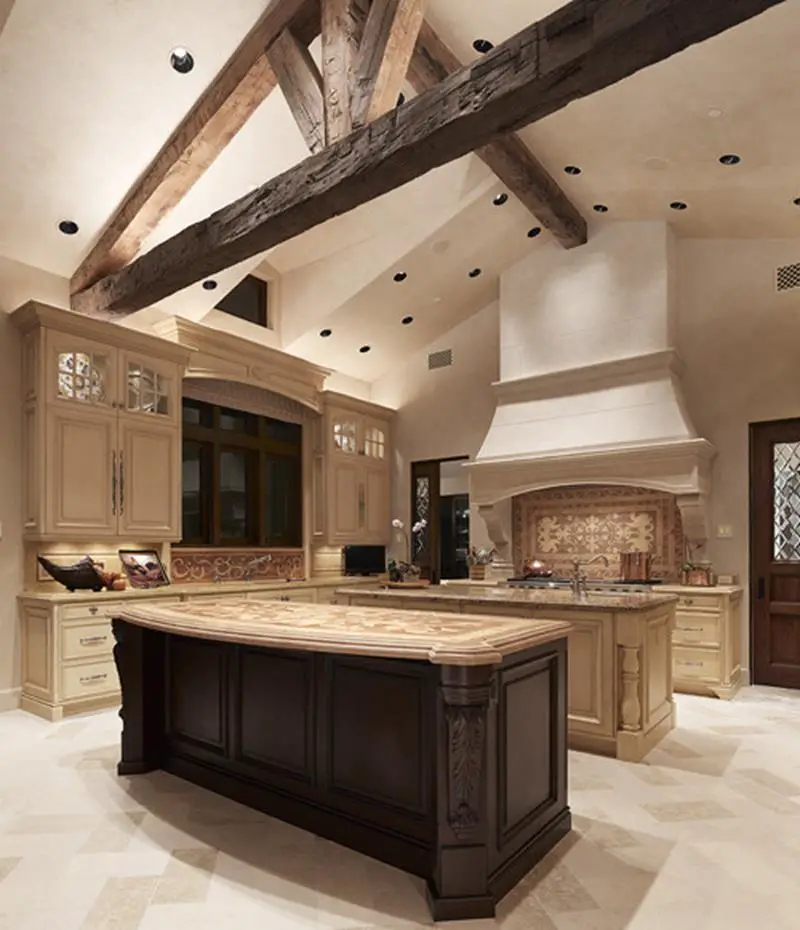 This whole kitchen has a grand and rustic style and the two center islands work to bring it together. Boasting two tones of hardwood, they contrast wonderfully.
25. Bucolic Elegant Style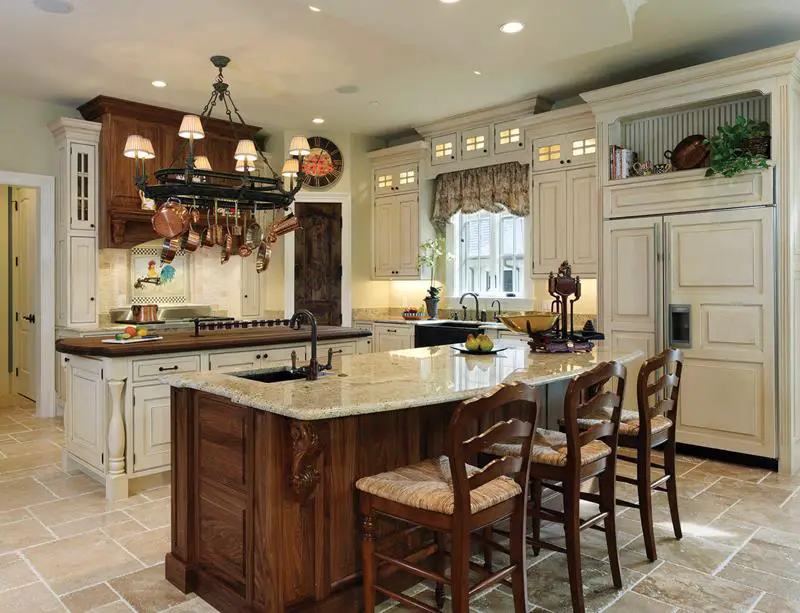 This kitchen uses two tones of hardwood for the center islands and it is a wonderful look. It complements this great bucolic space.
Don't Miss: 20+ Kitchen Island Stove Ideas