Updated on January 3, 2022
Next time you ride around your neighborhood, try to count the different styles of roofs you see. Honestly, there aren't many different main types, but many variations of them. We want to help you learn and understand the different types.
When designing a home, many people don't think about what kind of roof they want right away, but they should. The roof is one of the most visible parts of a home and can change the whole architectural dynamic. The roof choice changes the outside appearance and plays a large part on the design and space on the inside of a home.
Follow along with us below as we show you some of the more common roof types you will see.
Types of Roofs
1. A-Frame Roof
You can't miss an A-Frame roof. Popular in the mid-century, these steep roofs extend all the way to the ground. This is a cost saving design, as it serves as both the roof and most of the walls inside the home.
You will find these styles have been popular throughout the world, from China to Europe.
2. Box Gable Roof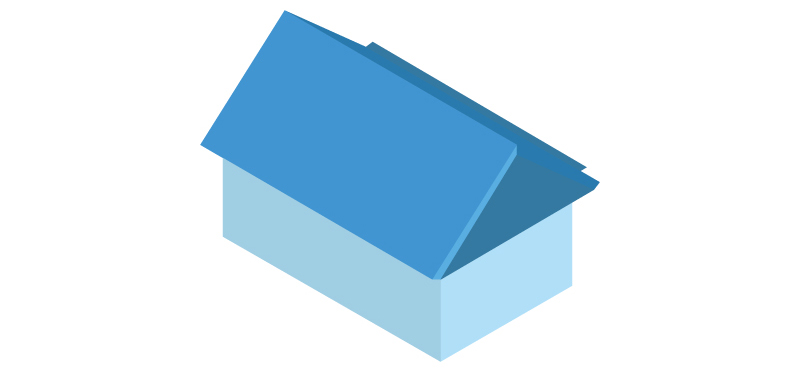 When you are in a cold-weather environment, you want stability from rain and snow. The box gable roof will do that. With two sloping sides that meet and triangular extensions on each side boxed off from the walls, this roof is a popular design.
3. Butterfly Roof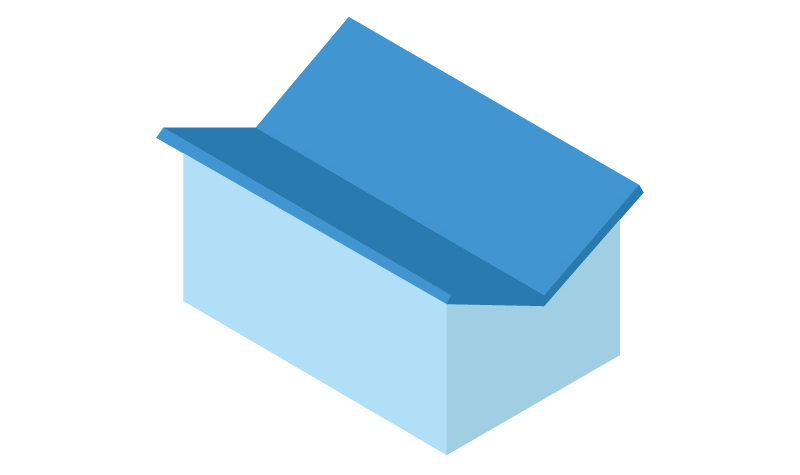 This type of roof is characterized by an inversion of what most consider a standard roof. The two roof surfaces slope down into a valley. You will usually see this type of roof with mid-century modern architecture.
4. Clerestory Roof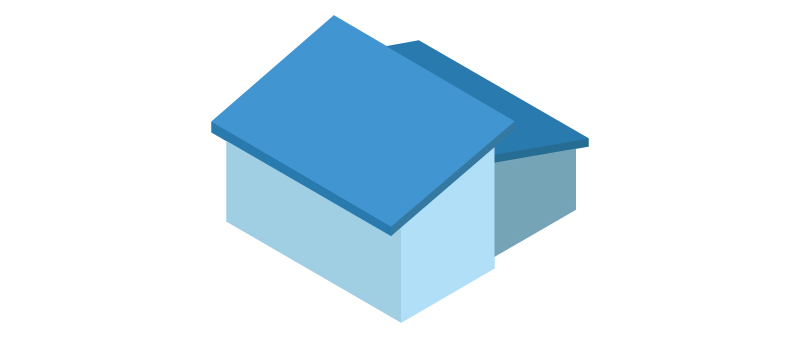 At first glance, it looks like two houses pushed up against one another. With clerestory roofs, a wall extends up from the lower portion to the raised portion of the roof. Sometimes, the raised portion will have windows facing the sun so that natural light can shine into the home.
5. Combination Roof

Combinations roofs are an eclectic mix of many of the styles we mention here. Sometimes you will find a gambrel mixed with a hip style, other times a clerestory mixed with a gabled.
6. Cross Gabled Roof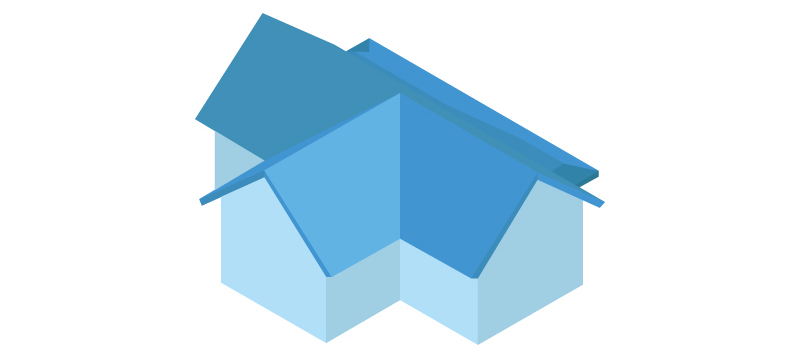 A cross gabled roof is the result of joining two or more gabled roof sections together. Why is it done this way? To accommodate a more complicated floor plan in some houses.
7. Cross Hipped Roof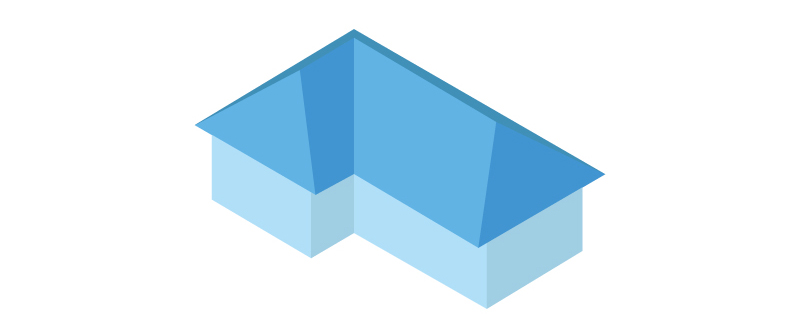 Cross hipped roofs are designed to accommodate an L or T shape in the home. Again, this works for a more complex floor plan in a home.
8. Curved Roof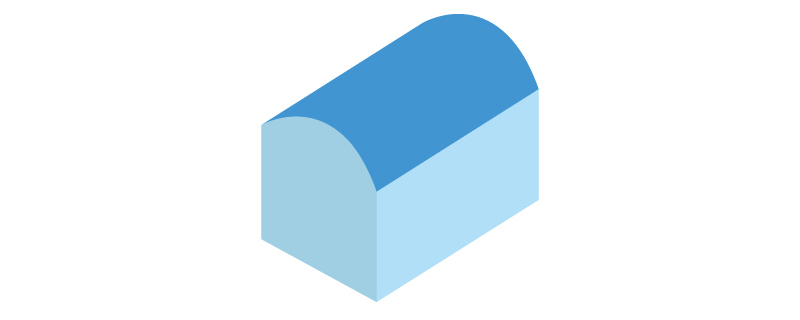 Curved roofs are different, and you won't find many around right now, though they are becoming more popular. Thanks to the curved design, these roofs work well in windy areas and they really stand out.
9. Dome Roof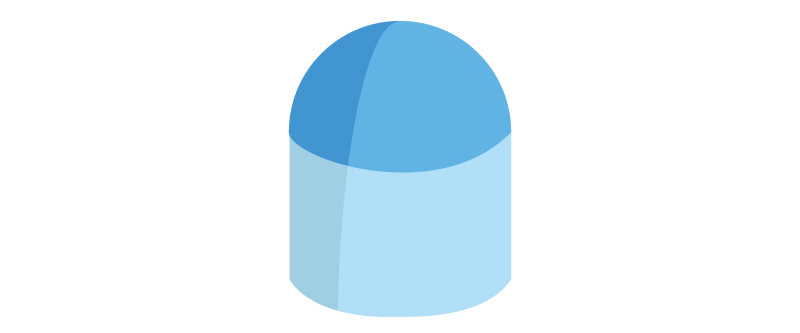 The dome style of roof is not common in residential buildings. You will find them more around cities and church style buildings. They look great and are meant to make you marvel at their appearance.
10. Dormer Roof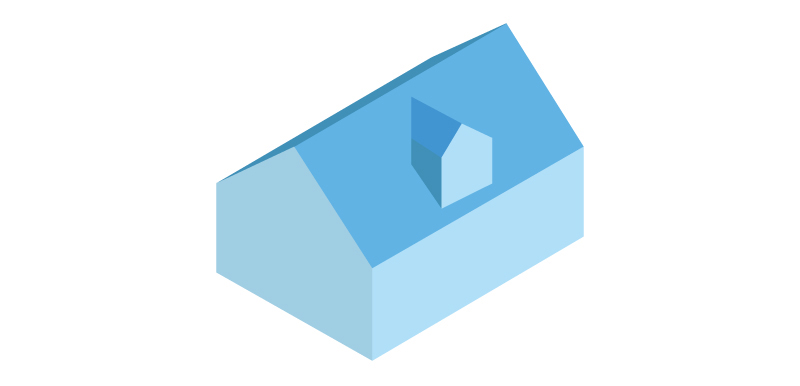 A dormer roof looks like a normal pitched roof with one exception – there is a window that projects vertically from the room and extends out as part of the roof. You will often find this in converted loft rooms and they really let in the natural light.
Read Also: 7 Gutter Alternatives for Your Home
11. Dutch Gable Roof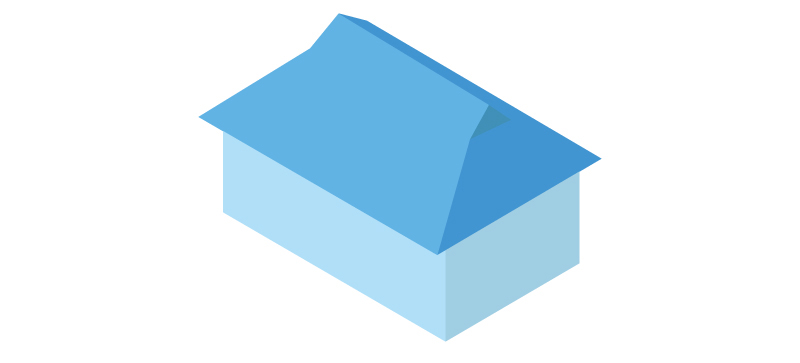 When you see this, you may think it is a hip roof, and you are close. It is a blend of a Dutch roof and  hip roof. The roof rises into a steeper hip style and forms gables at each end. This type of roof can provide a great look.
12. Flat Roof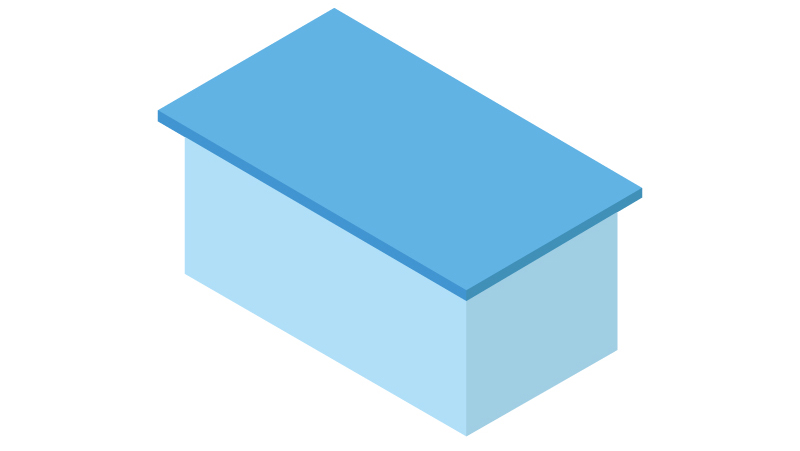 No surprise here that a flat roof is just that – flat. It is a modern look that arose mid-century and offers a unique style that will catch the eye.
13. Front Gable Roof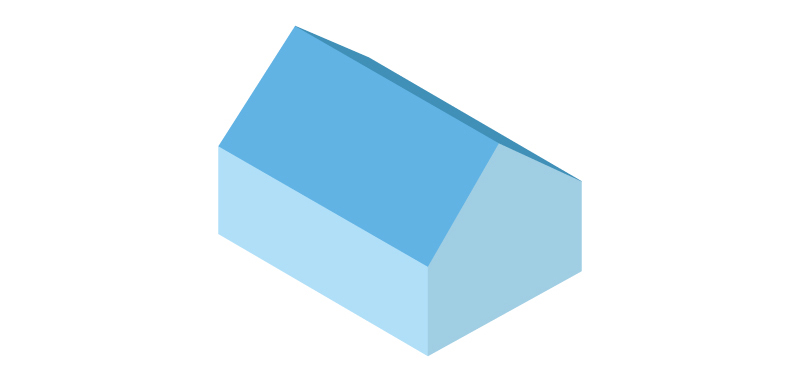 Popular with a colonial style, a front gable roof has the roof ridge in line with the entrance of the building. It is a simple design and durable for many weather types.
14. Gable and Valley Roof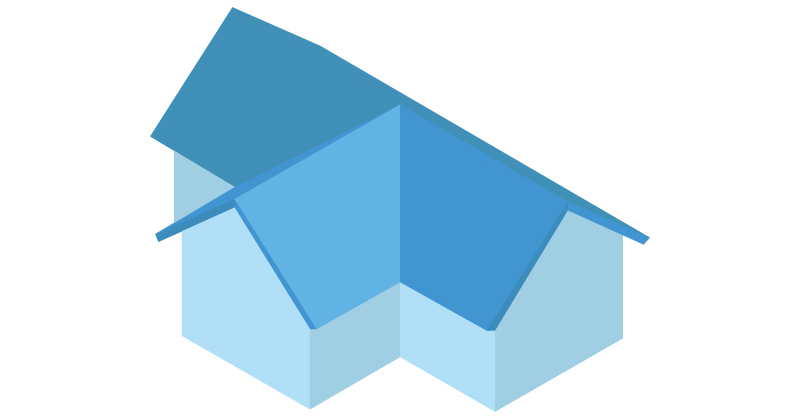 You've seen this before, but may not have known it is a hybrid style of roof. It is also known as a cross gable, and you can see that in the design. The two ridges rise perpendicular to one another to form a front gable and two side gables.
15. Gable Roof with Dormer Window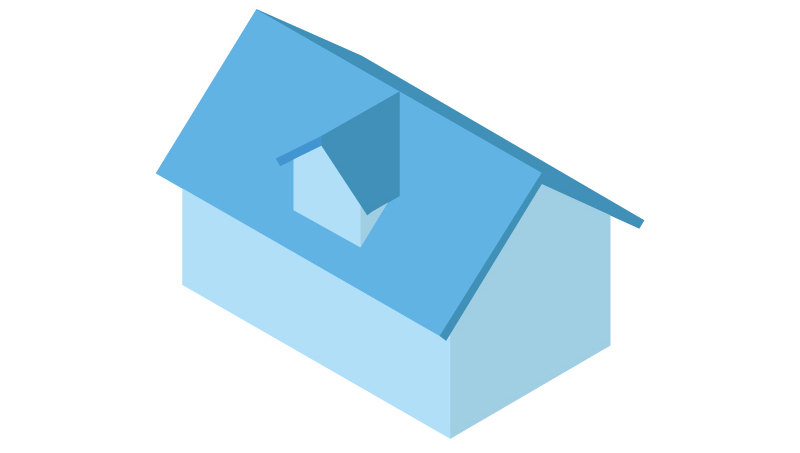 The gable is a popular style, so it is no surprise that you will find it with a dormer window. Again, this is popular when there is a loft style room upstairs and you want the natural light to shine in.
See Also: 14 Different Types of Ceilings for Your Home Explained
16. Gable Roof with Shed Addition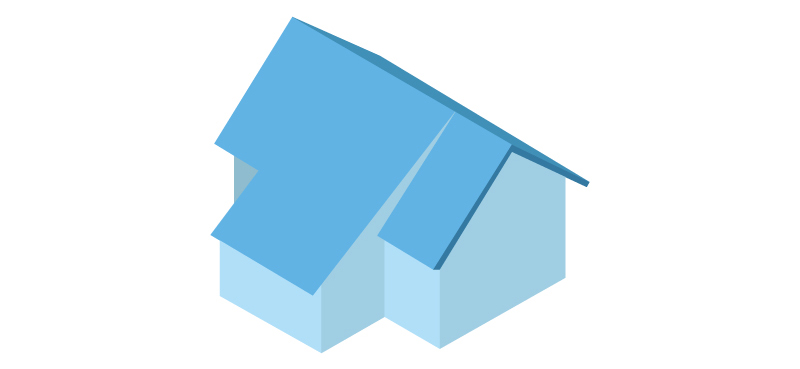 With this type of roof, you can see some brilliant architectural design at work. All that is done here is a simple raising of part of the house and extending the roof further out. It gives space for more head room and an additional room in the house.
17. Gambrel Roof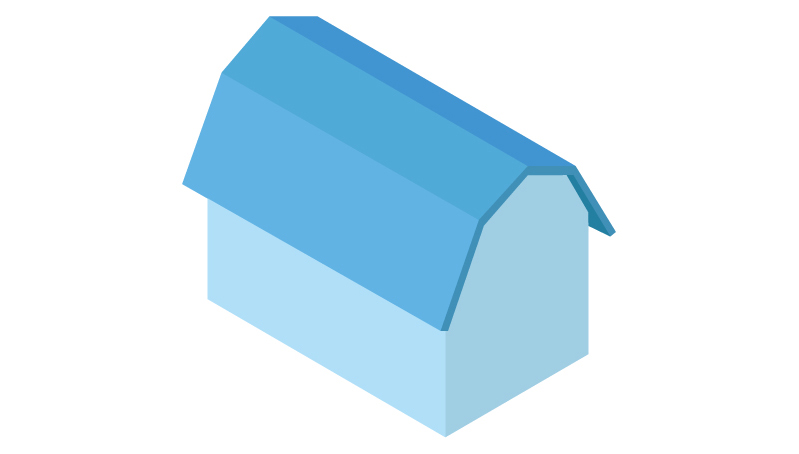 Gambrel roofs look different, but don't be tempted to call it a curved roof. They actually have four sides. The top two are not as steep as they leave the pitch, but the other two sides are steeper as they slope down the home.
18. Hexagonal Gazebo Roof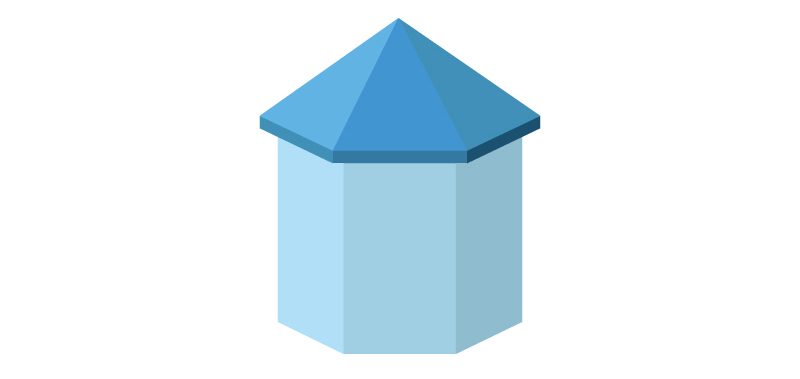 You probably won't see this design with homes, and are much more likely to see it with gazebos. This six-sided design sees all sides pitched the same and all supported with rafters. If you want your gazebo to stand out, this is the type of roof to go for.
19. Hip Roof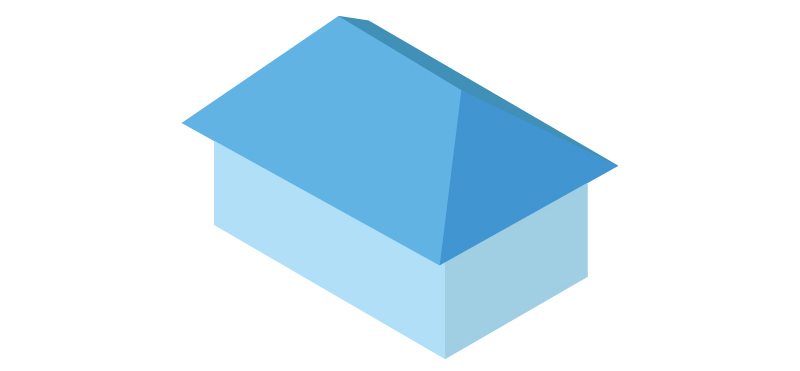 A hipped roof  has four sides that slope inward. With a regular hip roof, the two longer sides meet and the two smaller sides do not.
20. Jerkinhead Roof

You may be tempted to call this a hip roof, but it's not. The two snubbed nose sides are also called clipped gables. This type of home is designed to minimize potential wind damage, so you will see these types of roofs in areas with inclement weather.
21. Mansard Roof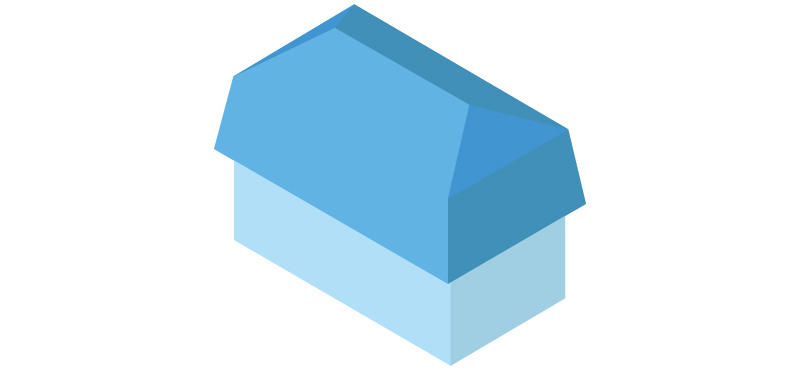 Popular in older New England styles, a mansard roof is a four-sided gambrel room. Each side has a double slope, one shallow slope higher up, then falling to a steeper slope.  These roofs offer more living space inside the house thanks to their design.
22. Mansard Roof that Flares Out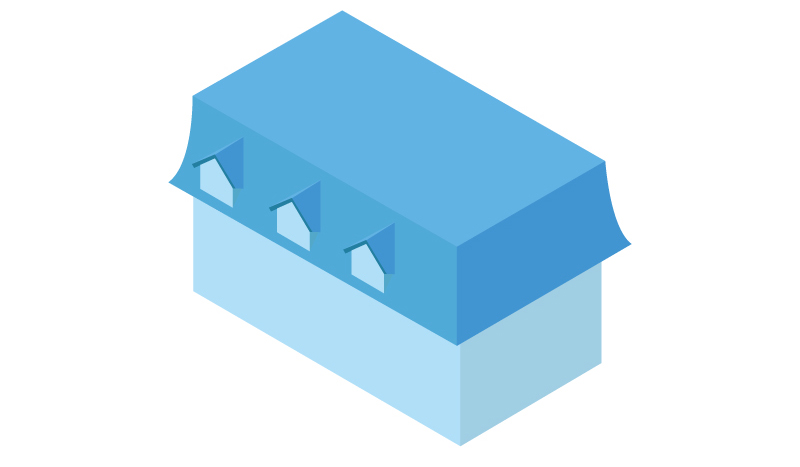 Another style of mansard, the difference is that the bottom slope flares out a bit. It gives a more striking, old-style design.
23. M-Shaped Roof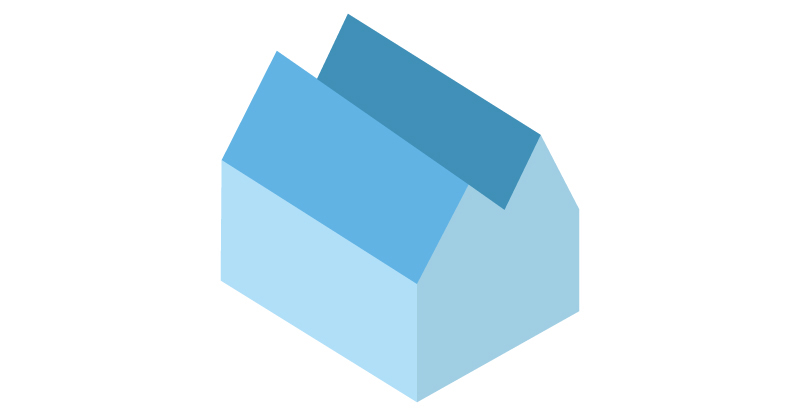 Think of a pitched roof, only doubled. You get two gables on each side, and a striking look. This roof is designed this way around two load bearing walls inside the home.
24. Open Gable Roof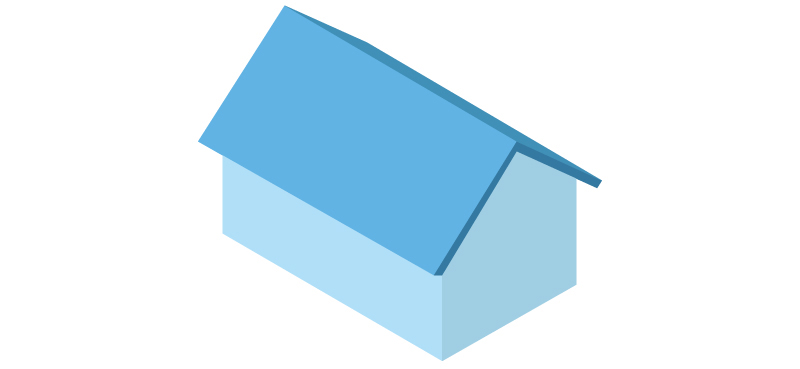 This is a box gable with one difference – this type of roof has the ends left open. Whether you choose this or a regular gable is completely up to the look you want for your home.
25. Pyramid Hip Roof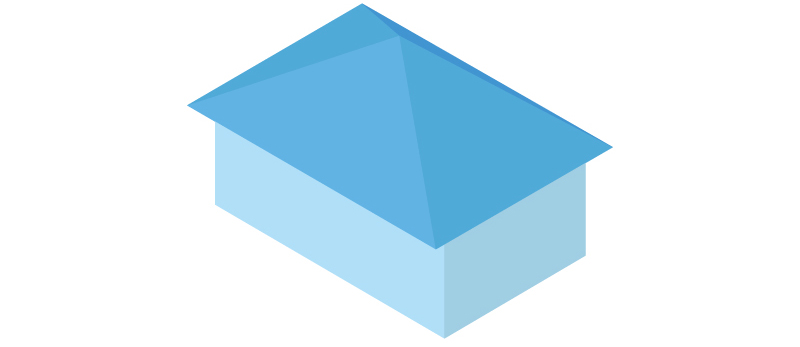 This is the same style of a regular hip roof with the exception being that all of the slopes meet in the middle giving it a pyramid style.
26. Pyramid Mansard Roof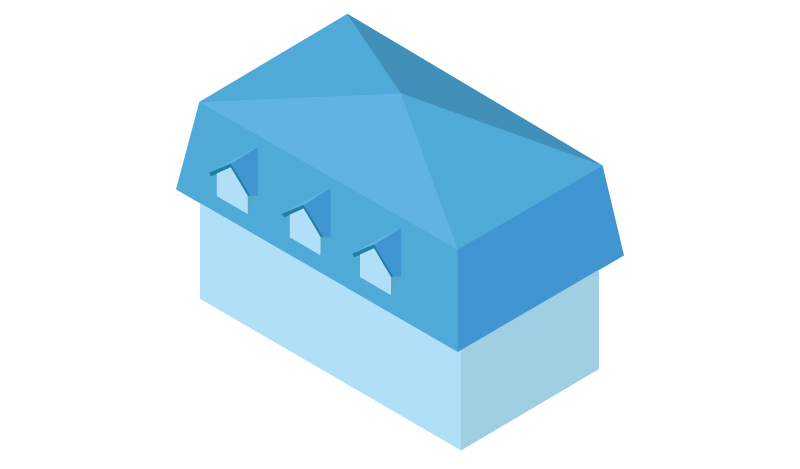 Similar to the hip pyramid, the mansard pyramid has each slope meet in the middle.
27. Saltbox Roof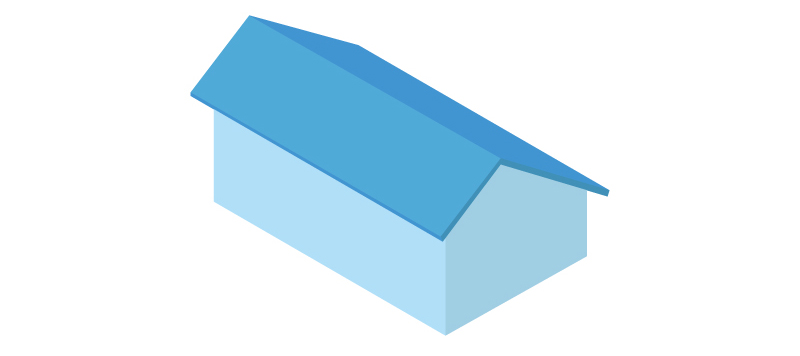 You won't see this type of roof often, but it does have a purpose. This helps create that wonderful vaulted ceiling style inside the home.
28. Shed or Sloped Roof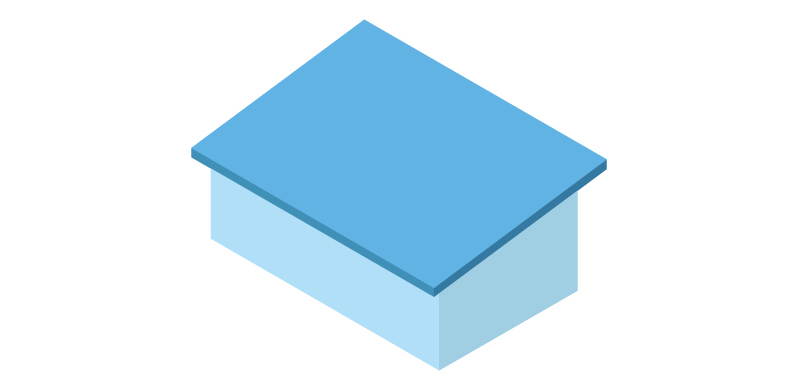 A shed roof is a simple design, with one large sloping roof that drains water off to one side. This is another design that allows you to have vaulted ceilings inside the home.
29. Skillion and Lean-To Roof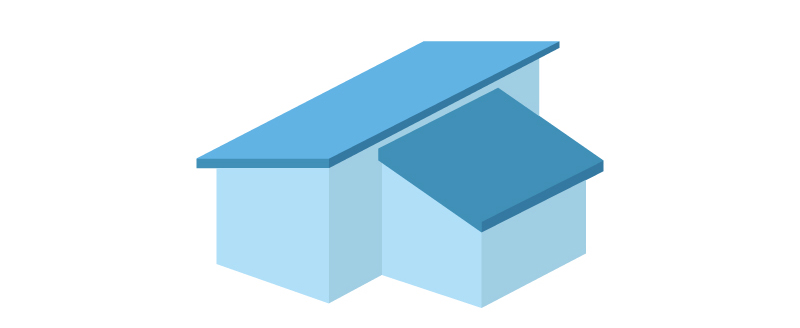 A skillion and lean-to roof has two basic levels. The upper level is a sloped roof and the lower is another, smaller, sloped roof. This allows for more room inside the home as well as vaulted ceilings.
Don't Miss: 20+ Homes with Gambrel Roofs (Photo Gallery)