Updated on January 3, 2022
If you are searching for a new bed, you will undoubtedly run into a conundrum. There are just so many different bed types. Sometimes, you will run into a site with 70 or more bed styles, but after a while you notice they all look the same.
We have found 45+ different beds types, frames, and styles for you to browse through. They range from more traditional choices to contemporary. We'll start with some easy basics, then move into some more uncommon types of beds. And guess what? Not every bed will be in a bedroom. Check out the list below!
Bed Types by Size
1. Twin Beds
Elizabeth Taylor Satterfield Interior Design, Inc.
Twin beds are best for kids rooms because they are smaller and you can fit more than one in a room. Twins are 36 x 75 inches. The twin is similar to the smaller single bed, which is also best for kids room.
2. Full Sized Bed
A full sized bed can also be referred to as a double bed. Measuring 54 x 74 inches, they work really well for larger kids' rooms if you have just one kid and they want some extra sleeping room. These are popular choices for something more than a twin bed.
3. Queen Bed

The queen sized bed is the most common size used by sleepers. It measures 60 x 84 inches and sleeps two adults comfortably.
4. King Bed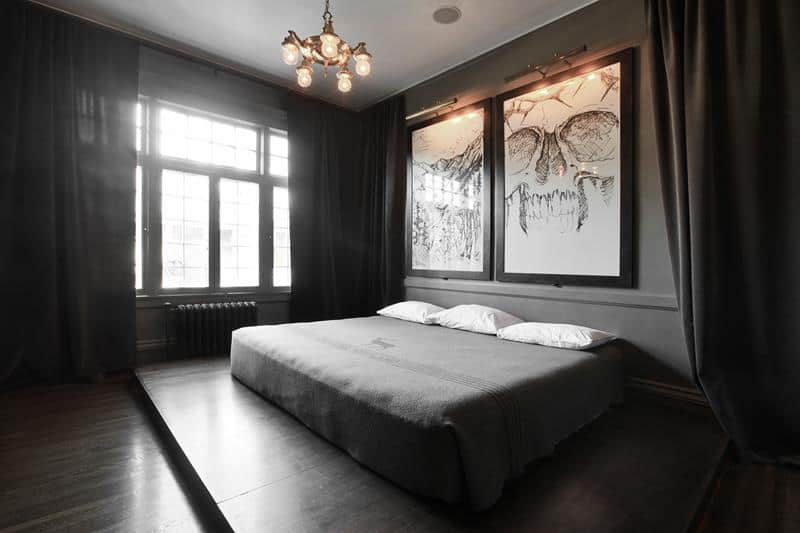 The king sized bed steps up the size from a queen. It measures 76 x 80 inches and really works well if you and your sleeping partner like a bunch of room. If you are taller and need a bit more leg room, you can opt for the California king, extending the length out to 84 inches.
Bed Types by Design
5. Murphy Bed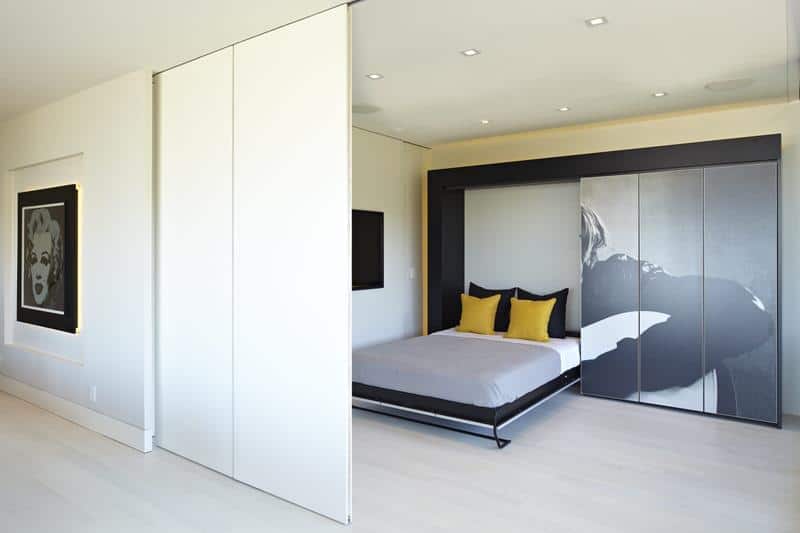 StudioBecker – Bespoke Cabinetry & Millwork
So, you need a solution for a space that is used during the day, but you need somewhere to sleep as well. A murphy bed is the perfect fit because it is designed to completely blend in with the surroundings and decor when it is folded up for the day. When you are ready for bed, simply fold it down.
6. Trundle Bed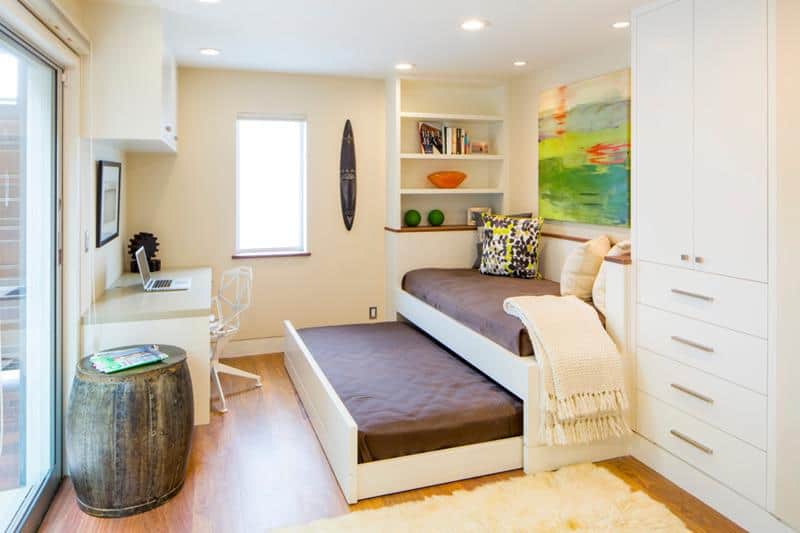 Tamalpais Construction Company
If you occasionally need an extra sleeping area, but don't want another bed taking up space, consider a trundle style bed. A trundle is a bed that rolls out from under another bed. They are popular for kids' rooms for sleepovers.
7. Day Bed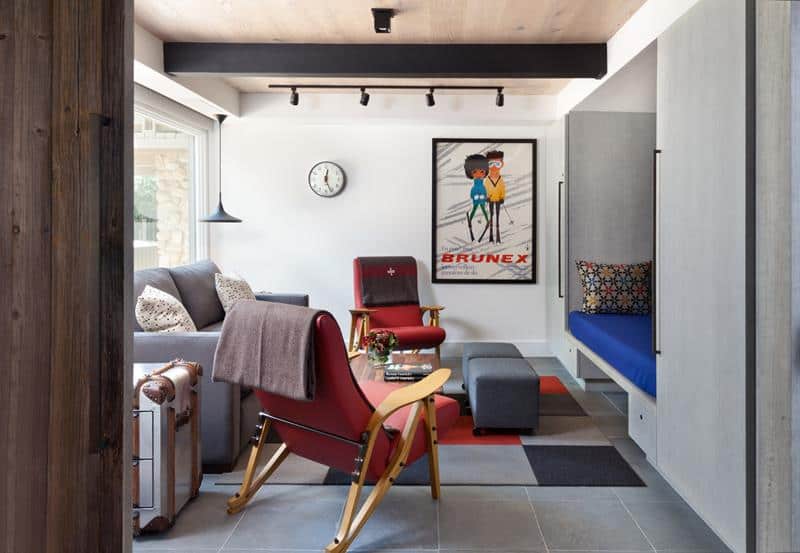 Not every bed will be in a bedroom. Sometimes you want a space to relax in in another area of the house. A day bed is perfect for taking naps or relaxing with a book. They can easily blend into the family room environment.
8. Poster Bed
A poster bed is a classic look. It offers you a kind of luxury that quietly resonates around the whole room. Posts make the bed the center of attention and let you create a wonderful design around them.
9. Pencil Poster Bed
Another type of poster bed, the pencil poster, has a wonderful contemporary/traditional blend that makes a statement. It is a sleek bold look that has all the benefits of a poster bed, but adds a new style.
10. Low Poster Bed
Maybe you want a look that is a bit quieter. The low poster bed has the same qualities as a regular poster, just more mellow. It looks fantastic and gives you a wonderful setting to design around.
11. Half Poster Bed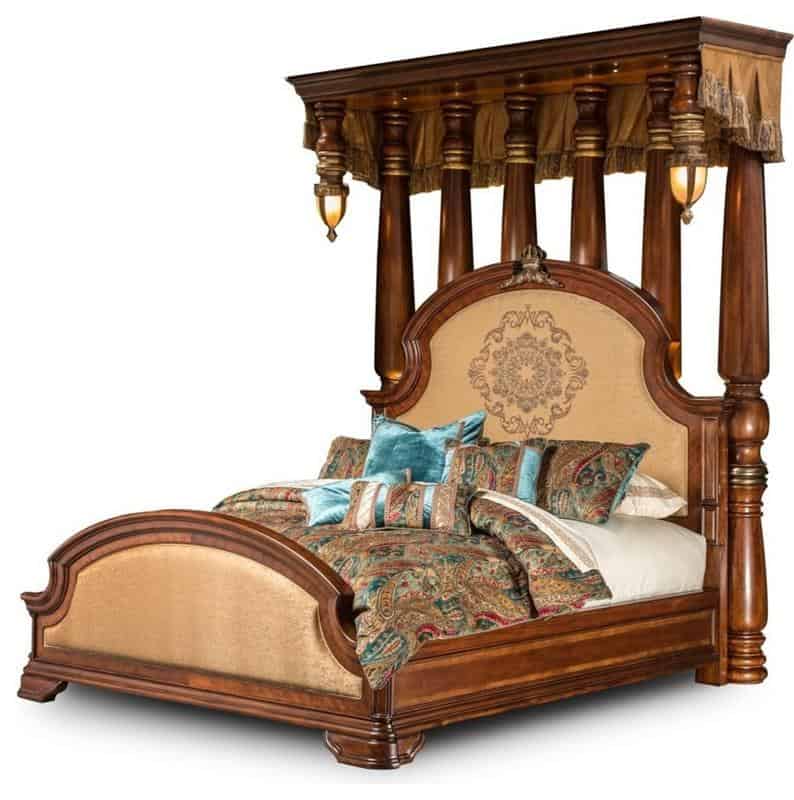 When you want a blend of styles, but you know you love the look of a poster bed, you can always go with a half poster. The foot of your bed will be without the posts, but the head of the bed will have all the poster grandeur you love.
12. Canopy Bed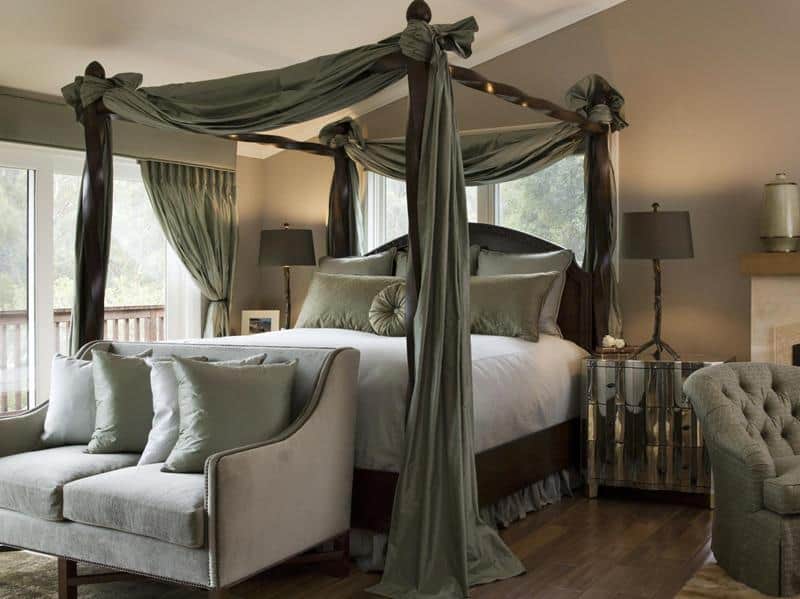 A canopy bed is perhaps the ultimate romantic look for a bedroom. Canopies can bring a sense of luxury and privacy that you will really enjoy. The great thing is that you can get creative with the types of canopy styles you want to use.
13. Contemporary Canopy Bed
Canopy beds come in different styles, and this contemporary canopy bed works well with a more modern room setting. You want to ensure that every part of your room ties together, especially the bed.
14. Traditional Canopy Bed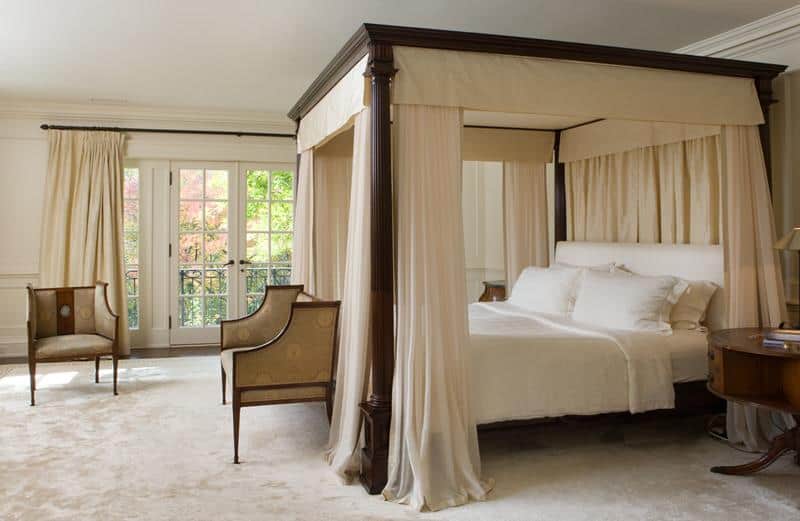 Heintzman Sanborn Architecture Interior Design
A traditional canopy bed will always go a long way. If you have a more classic styled room, traditional canopies will work perfectly to complete your design.
15. Divan Bed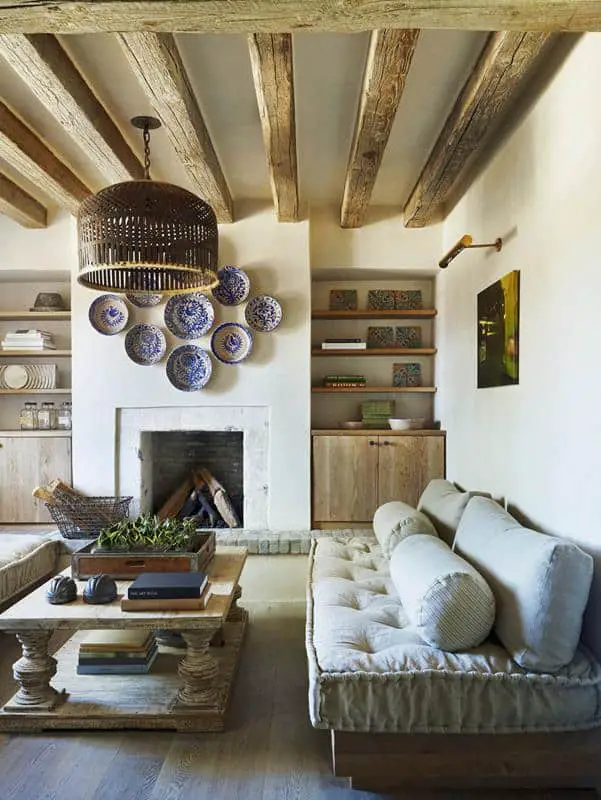 David Michael Miller Associates
Is it a couch? Is it a bed? Why can't it be both? A divan is perfect for a living room or family room where you may want to kick back and take a nap or relax for a while. You can also use it as a guest bed when you have company over.
16. Futon Bed
Kristen Rivoli Interior Design
Futons are such a great item to have. They can be used as a couch for when you are just relaxing around during the day, but they can also be transformed into a bed for guests just by pulling up and out.
17. Double Decker Bed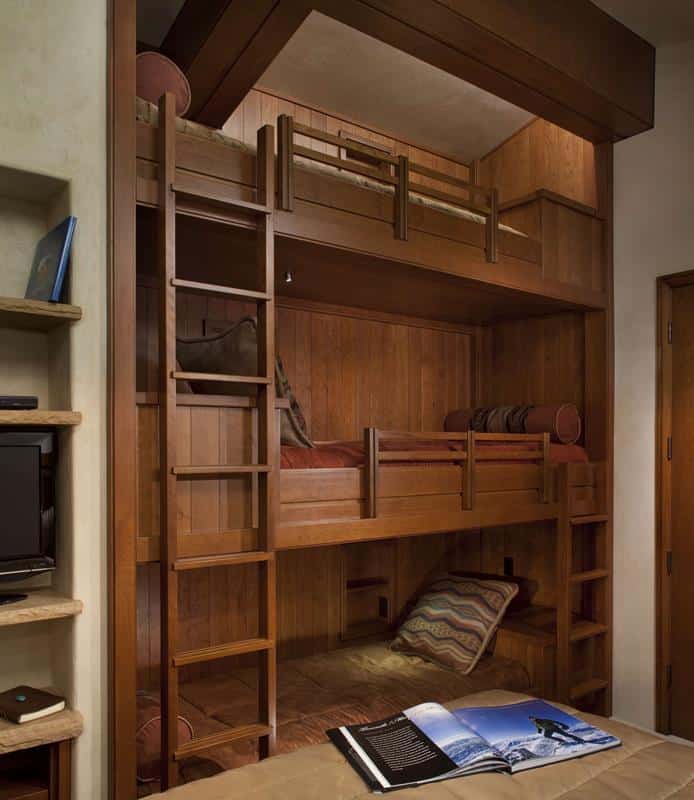 A double decker bed is more than just a bunk bed. It is something to behold. Double )or triple) deckers are great for kids rooms, especially when you want them to have something great to relax on.
18. Loft Bunk Bed
You can find so many reasons to use a loft style bunk bed. They save space by giving you room underneath to have a functional environment. They work well for active children who want some space in their room.
19. L-Shaped Bunk Bed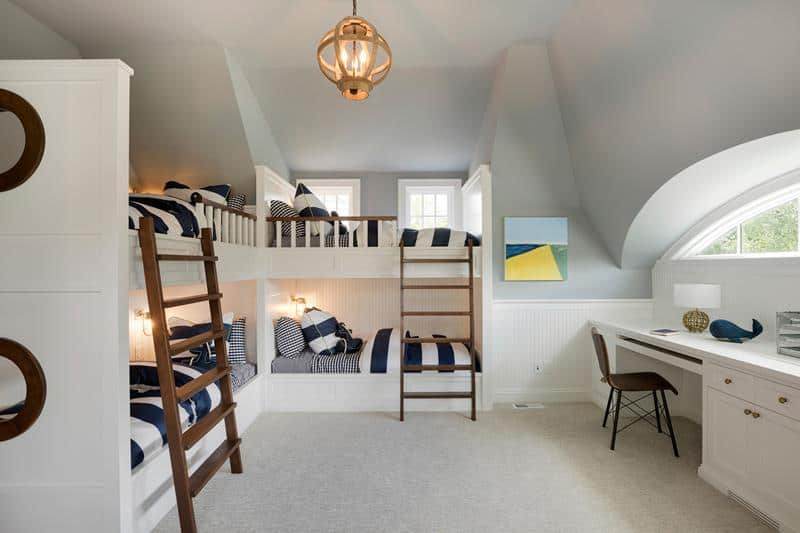 An L-shaped bunk bed alternative can work really well to save space because they use the wall space well. This photo shows a quadruple idea for the L-shape, but it works just as well with a double. With an L-shaped bunk bed, you are getting the most out of your space.
20. Twin Over Full Bunk Bed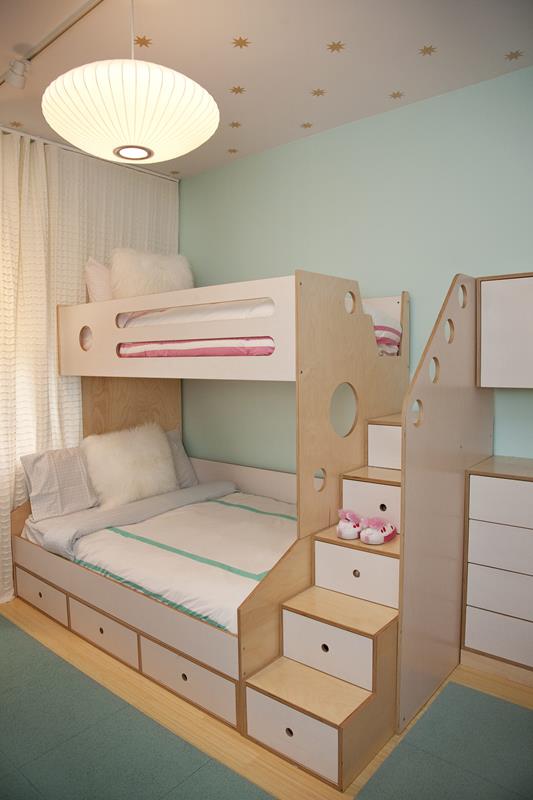 Having a bunk bed with a full bed on the bottom and a twin on top can work really well with kids that are of different ages. The older gets the bigger bed, the younger gets the adventure on top. These are great space savers, keeping you from putting beds all over the room.
21. Futon Bunk Bed
Like the futon above, this bunk futon has so much versatility. Your kid can have their bed on top and also have the futon to fold out when they have friends over. It is a great way to enhance your kids' room.
22. Bunk Bed With Trundle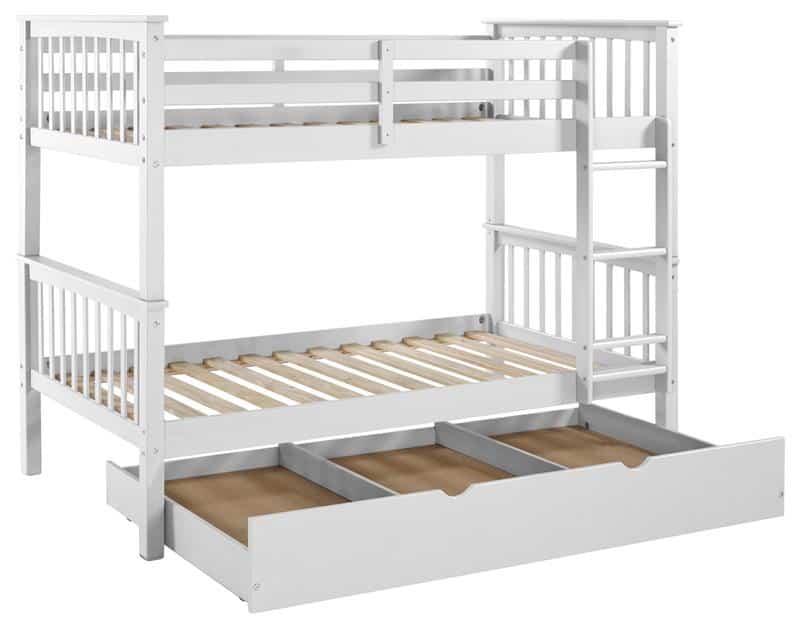 Just like a regular trundle bed, a bunk with a trundle serves the same purpose. You have the traditional two beds, but you can always roll out a bed in the bottom when your kids have friends come over.
23. Cabin Bed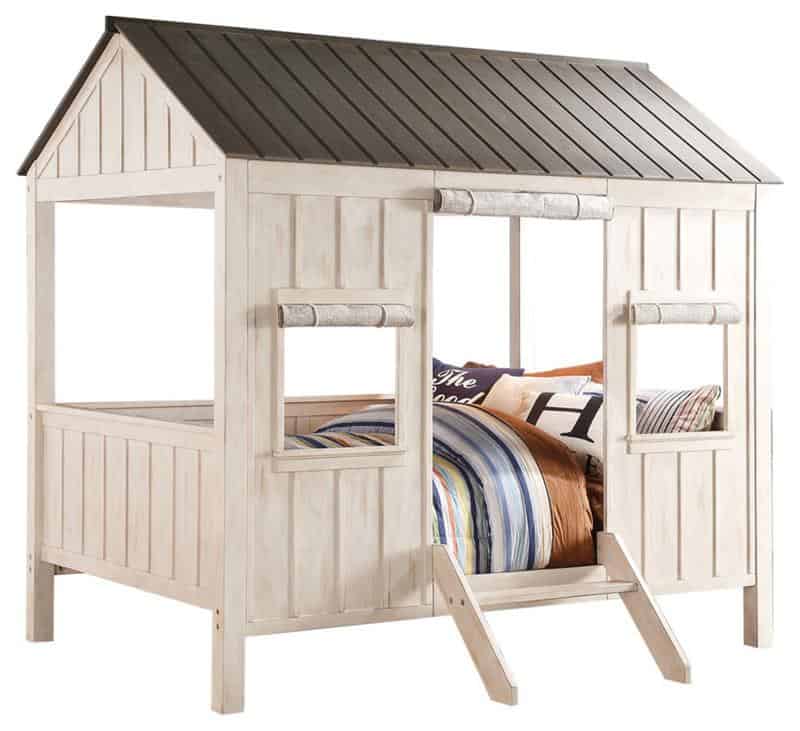 Have a little fun and design a cabin around your kid's bed. It is a special look that they will really enjoy. An alternative to this would be a tree house bed.
See Also: 30+ Master Bedrooms with French Doors (Photo Gallery)
24. Half Tester Bed
You know you have a half tester when there is a canopy section at the head of the bed. It is a traditional look, one that was common in the early 1900s, but it still looks great. This classic design is really timeless.
25. Storage Bed
Cassie Daughtrey Realogics Sotheby's Realty
When you really need some extra storage space around the room, consider a storage bed. With drawers that blend in perfectly with the surroundings, you will have all the storage space you need. From shoes, to belts and hats, it will all store easily.
26. Hanging Bed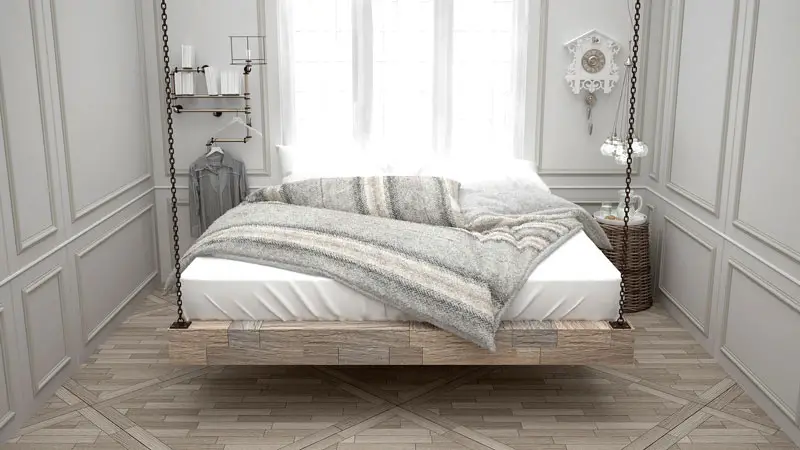 A hanging bed is something that is truly unique. This style can bring great character to your room and it gives you a great design opportunity. Some hanging beds are designed in a way that lets you raise them during the day to give you more space to move around.
27. Water Bed
You all know what water beds are. While you may consider them retro, they are still wonderful to have. If you love sleeping on water beds, consider getting one for your room. You can design any style you want around them, from something groovy like the above photo, to something more traditional.
28. Bookcase Bed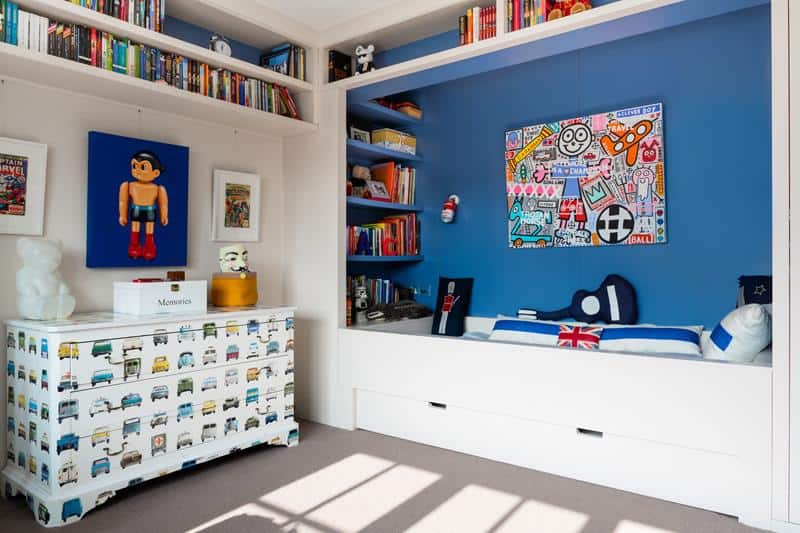 This bookcase bed is in a kids' setting, but don't think it is limited to that. There are many ways to design a bookcase bed, and plenty of adults want them as a part of their bed, too. If you are a reader, then this is the way to go.
29. Folding Bed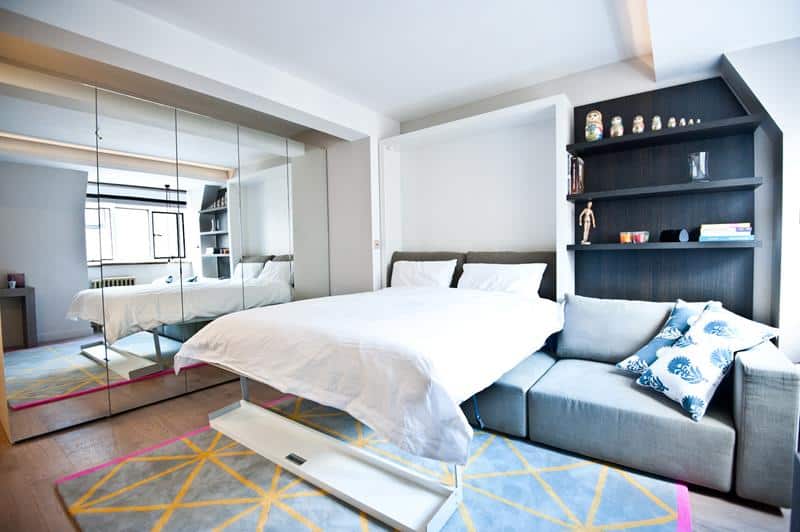 Black and Milk Interior Design London
A folding bed works well in spaces that are smaller and you want to have extra floor space during the day. Simply fold the bed down at night when you are ready to go to sleep and put it back up for the day.
30. Platform Bed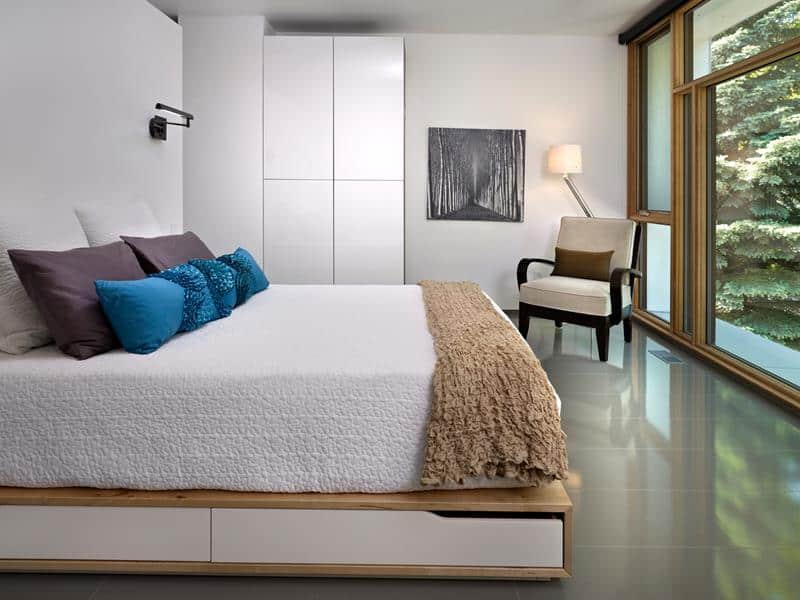 A platform bed is just what is says – a bed on a platform instead of a traditional bed frame. They look fantastic because they take a more minimal approach and allow you the opportunity to extend that to the rest of the room.
31. Panel Bed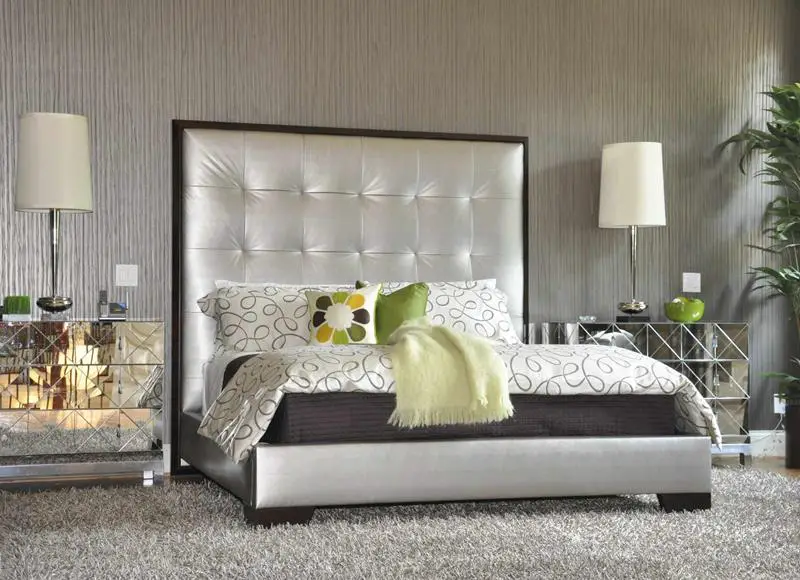 If you've seen a bed with fabrics, leather, or some other material taking up a large area as the head board, then you've seen a panel bed. Whether it is a silky fabric or leather, panel beds bring a grand and luxurious style to the bedroom.
32. Sleigh Bed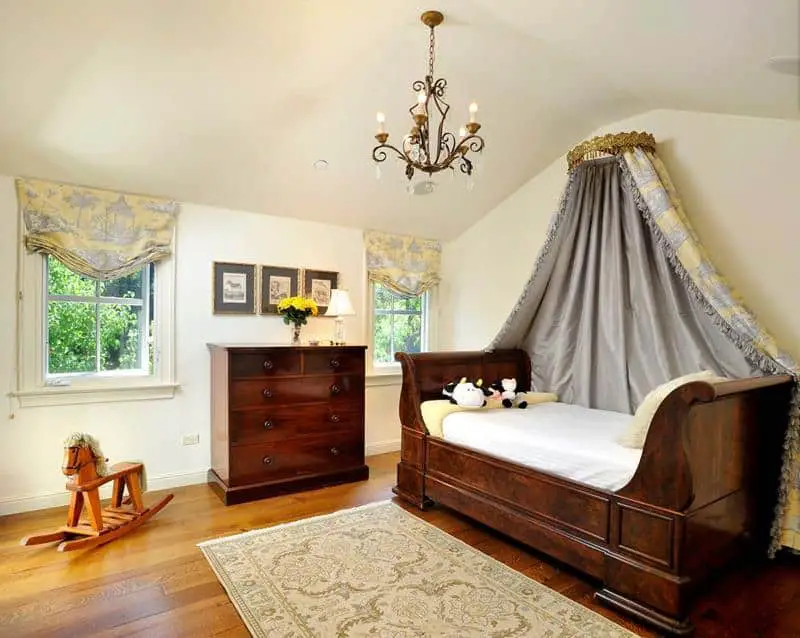 If you want something that is unique and elegant, consider a sleigh bed. They are designed to make you feel like the center of attention. They are also fun to design around, giving you great decor options.
Bed Types By Style
33. Rustic Bed
Rustic style beds work really well in a cabin setting. This one uses old-style durable wood to really enhance the look of the room. You can also fund rustic beds made of darker metal.
34. Contemporary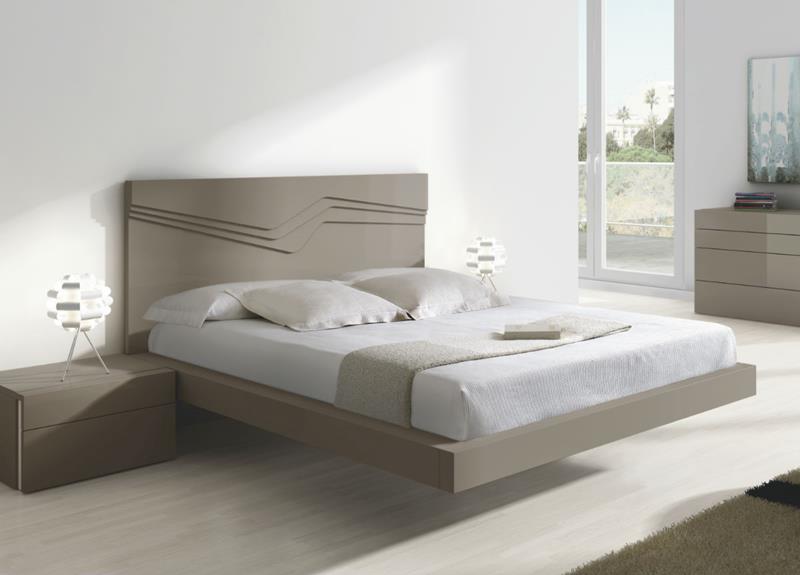 Go Modern
A contemporary bed is one that blends with many styles and surroundings, but always has an up-to-date feel to it. They are usually sleek and stylish, veering away from tradition.
35. Traditional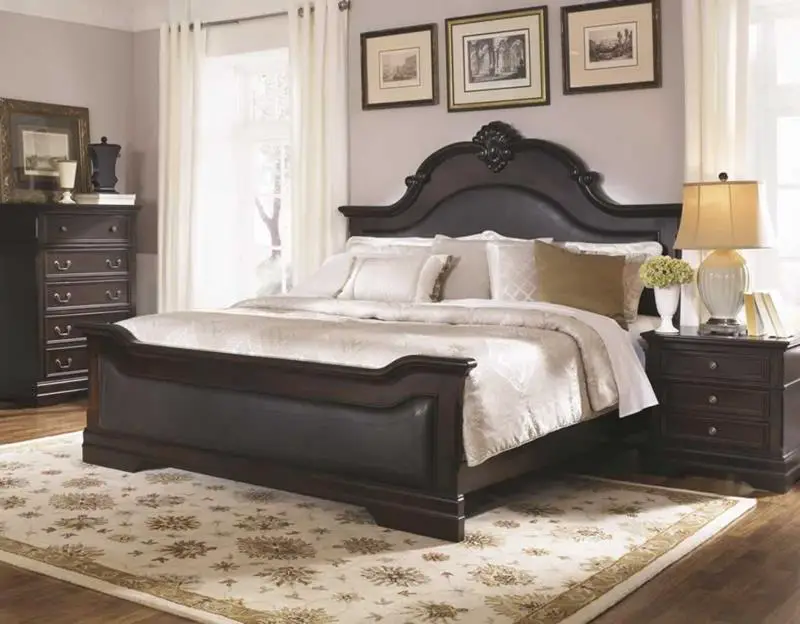 A traditional bed is always a great fir. There is a reason these types of beds have become traditional – they simply work. They fit in all types of room decor styles, from elegant to minimal.
36. Modern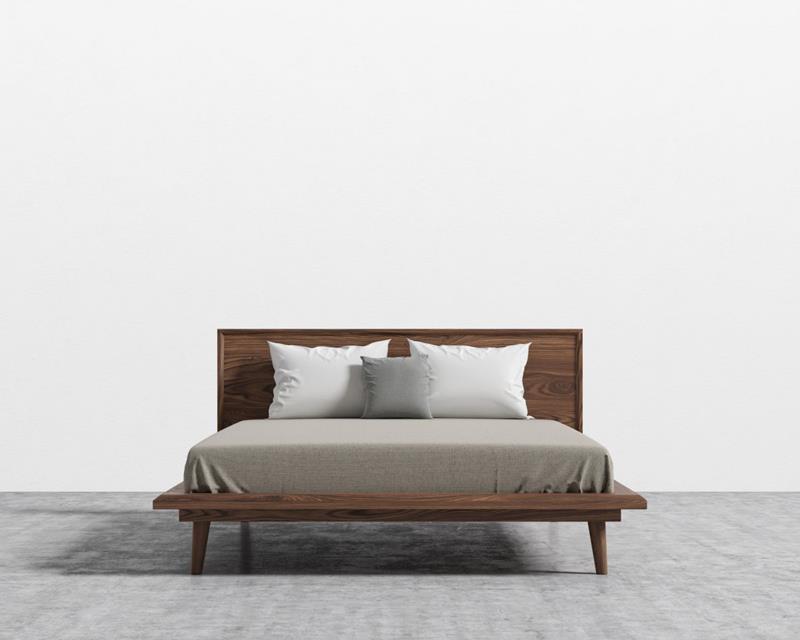 Though many confuse modern with contemporary, a modern bed can have features from the mid-century to present day. They shy away from traditional styles and feature a minimal design with nice lines and function.
37. Cottage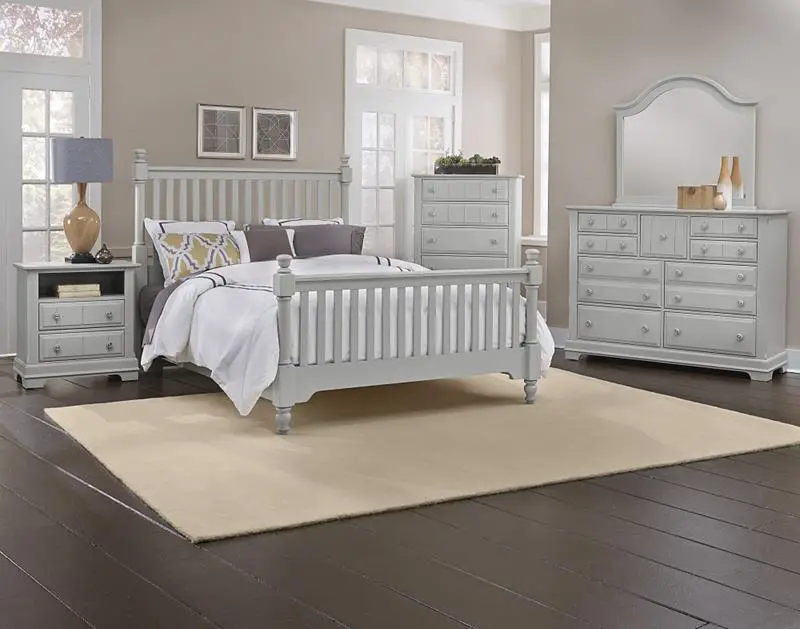 A cottage bed is meant to have you thinking of a cozy country lifestyle. Of course, you may not live in a cottage, but you can have that wonderful look with a bed like this.
38. Vintage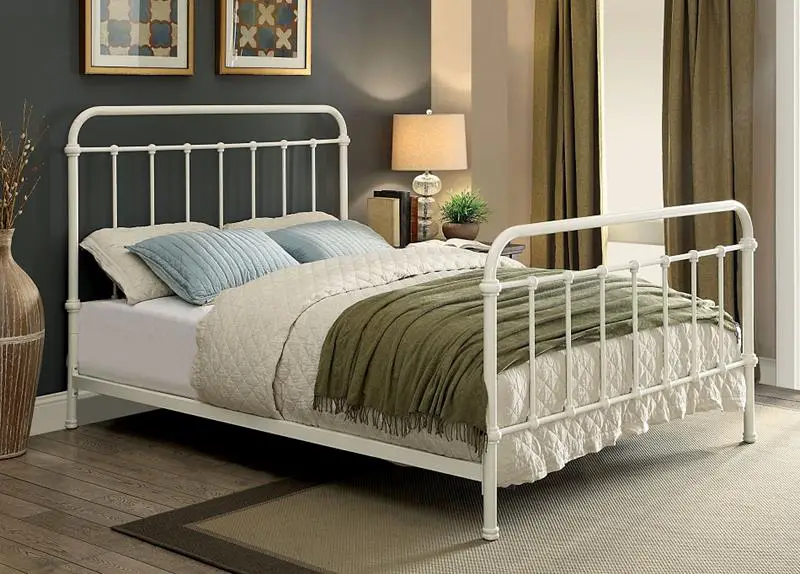 Many times, you will find that vintage beds are metal framed and designed to give an 1800s style appearance. They are fairly minimal, and can work with a rustic, country, or cottage decor style.
39. Coastal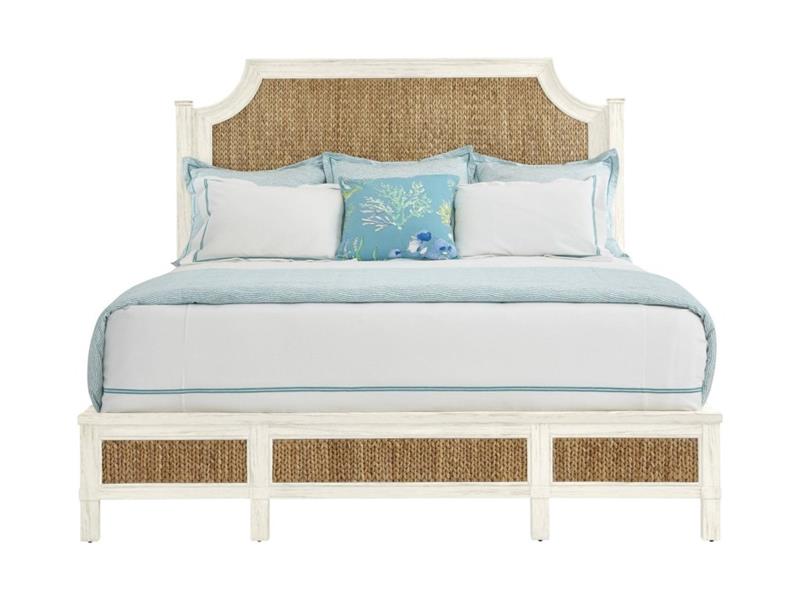 Often, coastal beds will use lighter colors and materials that can mimic a beach or sea setting. They are meant to take your mind to a sandy, sunny, and breezy place.
40. Industrial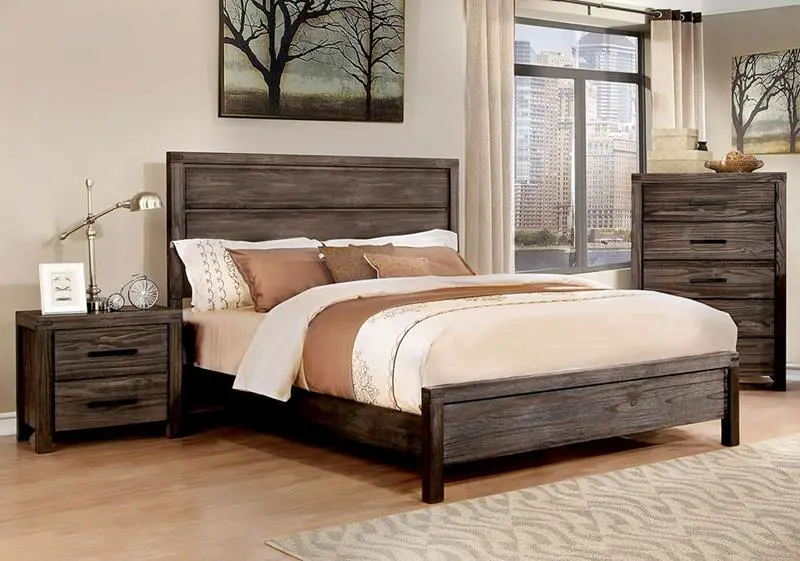 Though industrial beds are meant to invoke a minimal, almost utilitarian style, they can work in many places. Sometimes they are made from wood, sometimes metal, but they always look amazing.
41. Scandinavian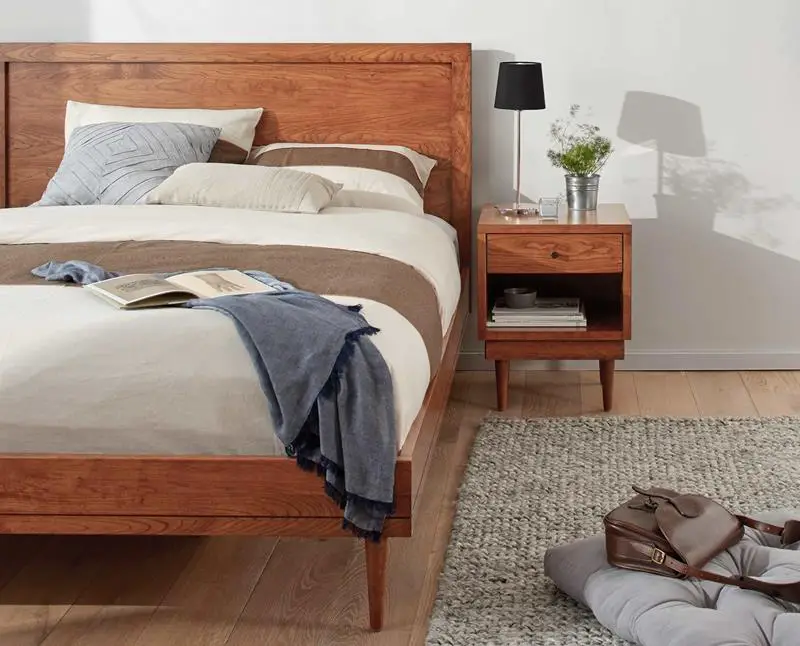 Scandinavian designs are always functional and minimal. They have straight lines and simple designs. A Scandinavian bed is perfect for the minimalist.
42. Country
Country beds look great, and can range from a farm style look to a European countryside style. Often made from wood, they bring a sense of calm and peace to the bedroom.
43. French Bed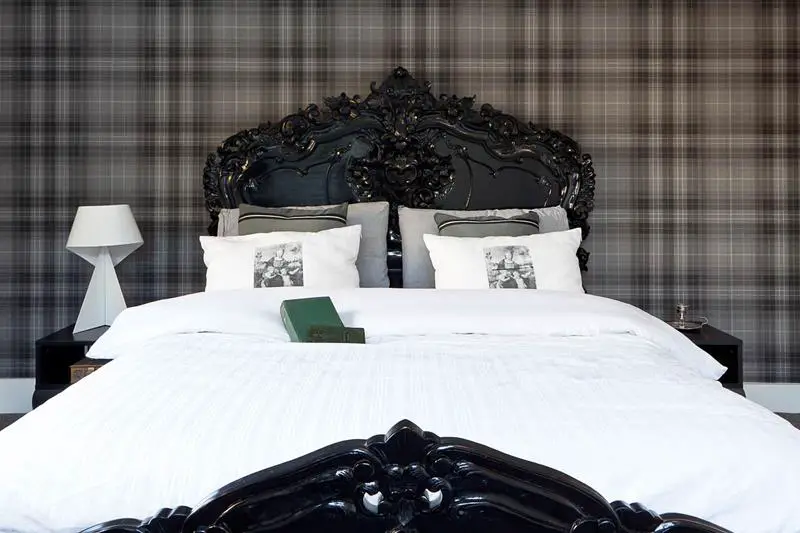 A French bed is sure to give you that classic European style that you love. It is a grand and luxurious style that is truly unmatched. You can design an elegant setting around a French bed, always opting for the romantic style.
Bed Types By Frame Material
44. Wood Bed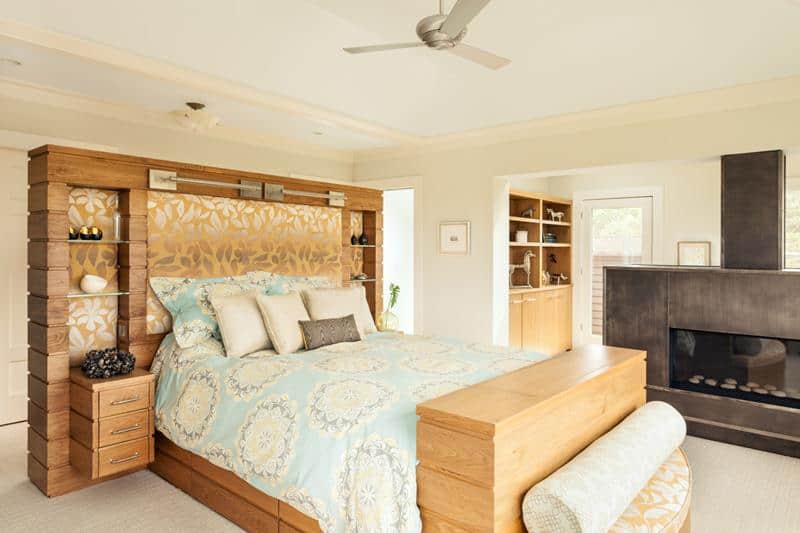 There are many different styles of wooden beds, and this is a contemporary example of one. Wood is truly a material that is so versatile. You can make it work as a bed frame for traditional room as well as contemporary ones.
45. Wrought Iron Bed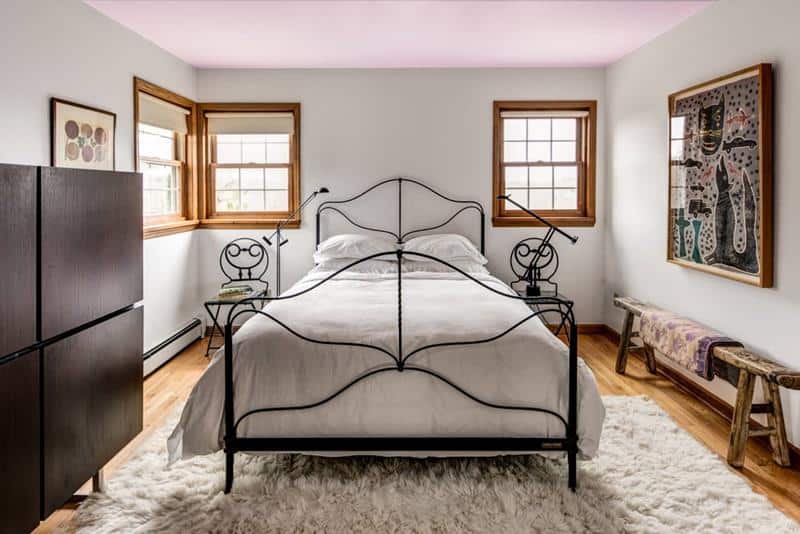 Many people think of a rustic setting when they hear wrought iron, but that isn't always the case. This wrought iron bed is set in a contemporary space and it works really well. Wrought iron can blend to any style you want.
46. Metal Frame Bed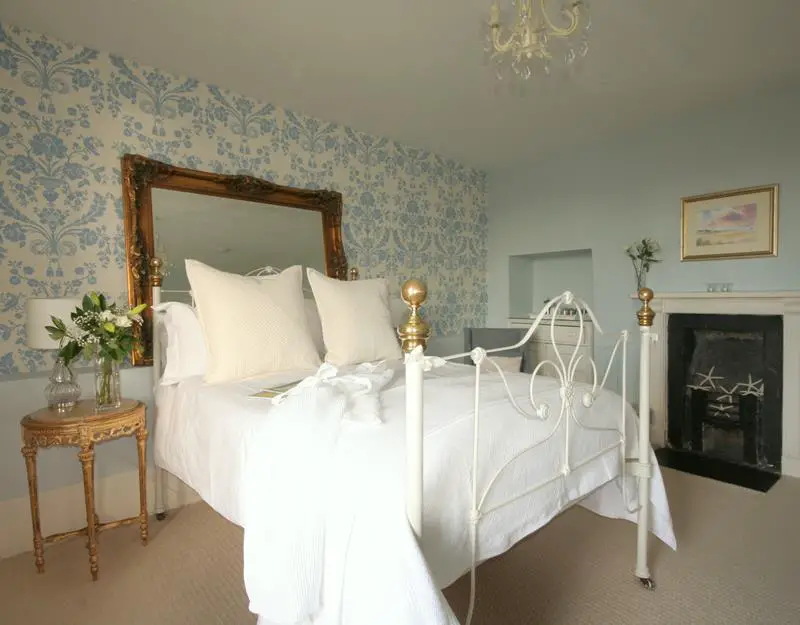 A metal frame bed is a way to bring some elegance to your room. They are more minimal in style and look great when you are going to a traditional and classic approach to the room.
Don't Miss: 20+ Bedrooms That Include a Desk (Photo Gallery)