Updated on July 29, 2022
Craftsman styles are popular for a reason. They feature straight lines the bring an orderly sense to any room they are applied in. When it comes to craftsman cabinets for the kitchen, we love the look it brings.
Craftsman wood cabinets are so versatile. We know you may think they only work well in a more traditional setting, but we want to expand your craftsman horizons.
Below, we have gathered more than 25 kitchens that all have craftsman cabinets. You'll see just how many styles that they work for and you'll be running to your home improvement store to plan your next kitchen.
Take your time and see how much character these cabinets bring the kitchens they are in, working with other areas of the kitchen perfectly.
Craftsman Style Kitchen Cabinet Design Ideas
1. Total Quality Hardwood Style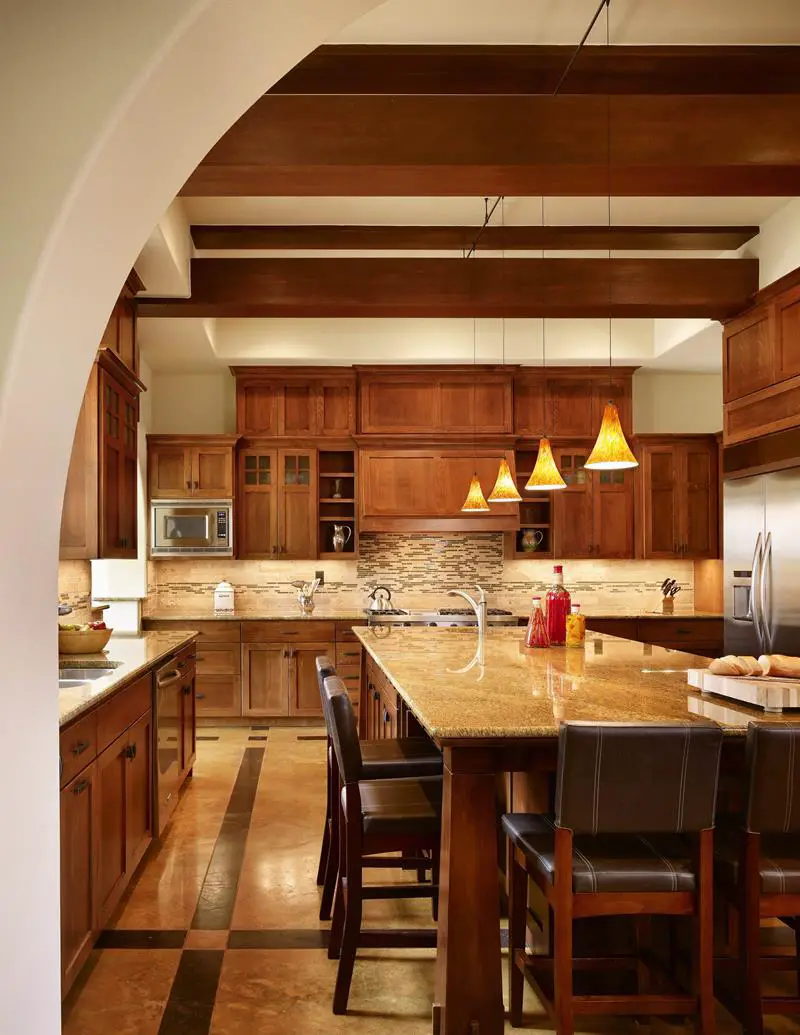 This whole kitchen is filled with craftsman style cabinets, with wonderful straight line designs and an orderly sense of style. The hardwood is matched to well by the floor and countertops.
2. Brilliant Cabinet and Backsplash Match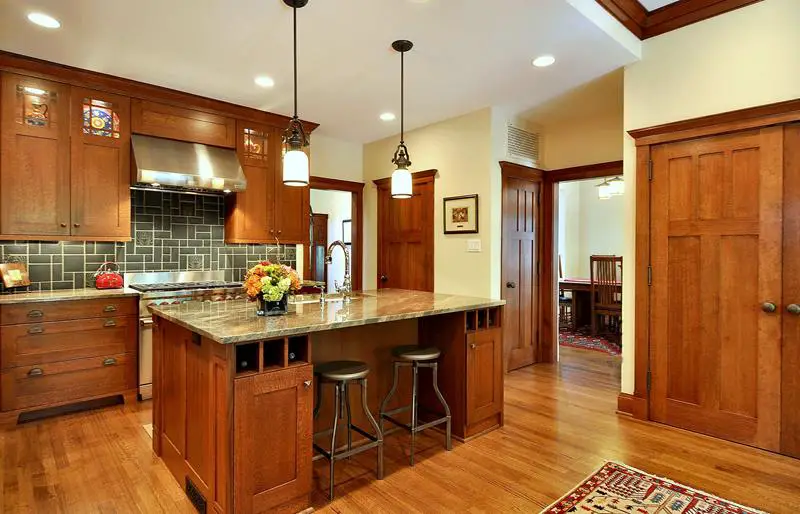 A beautiful craftsman style can be enhanced with a perfect backsplash like this. It creates a wonderful contrast for the whole room.
3. Darker Handsome Style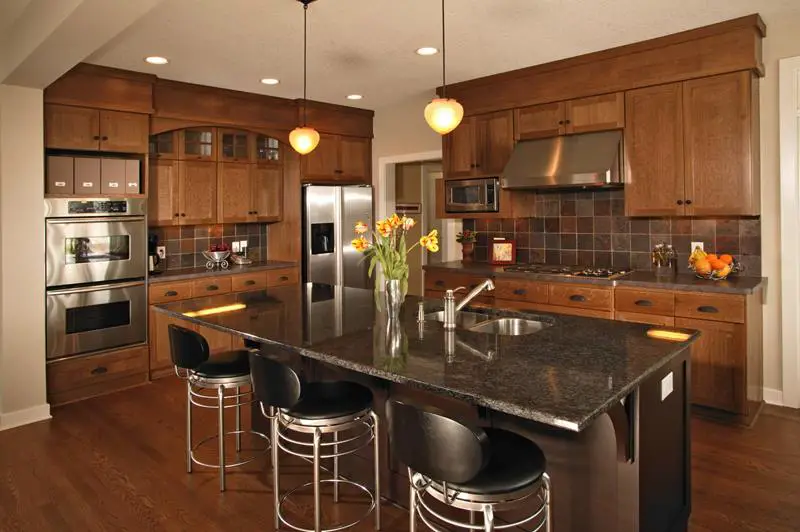 We love how well these craftsman cabinets work with a darker backsplash and center island to create a bold and handsome kitchen space.
4. Wonderful Refrigerator Space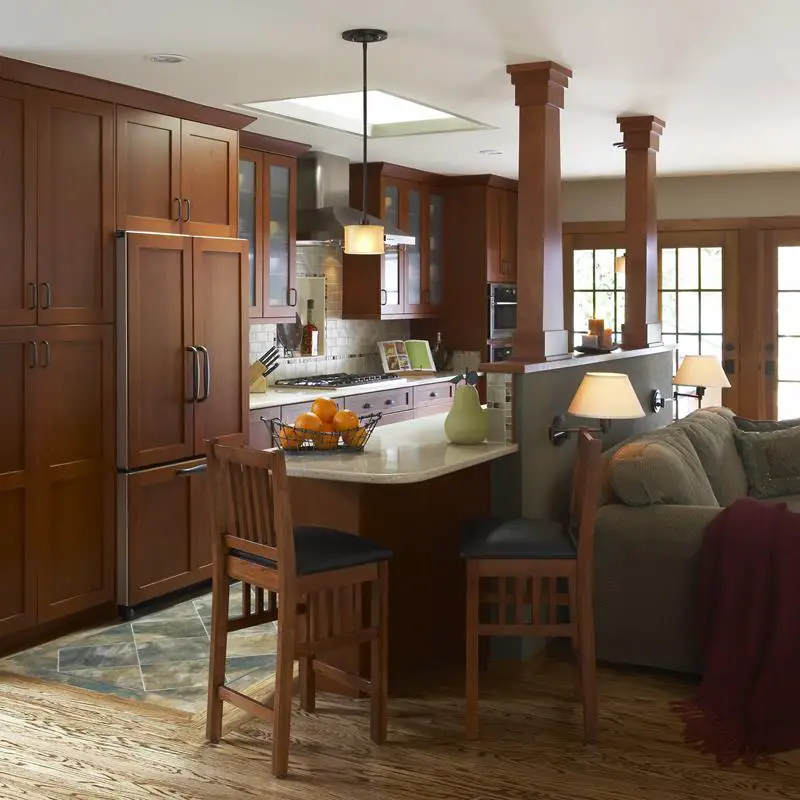 These craftsman cabinets are completely modern, giving you a wonderful refrigerator space that blends right in with the whole room.
5. Great Modern Country Style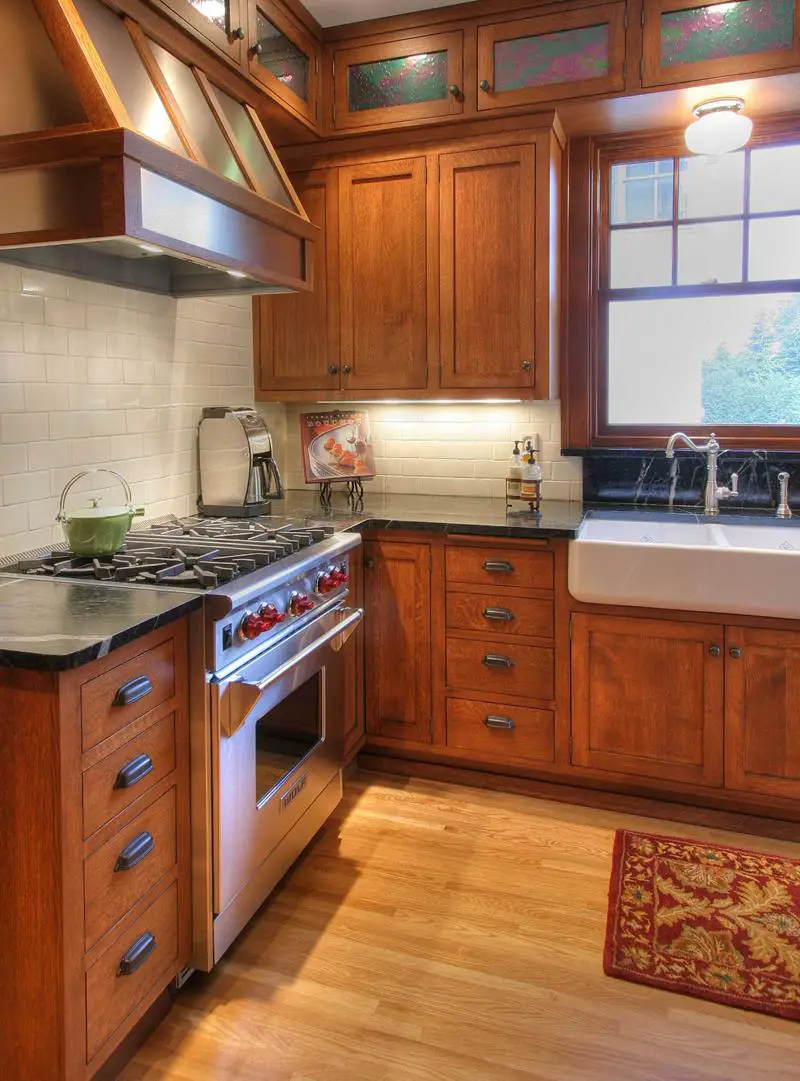 6. Great Lighting Style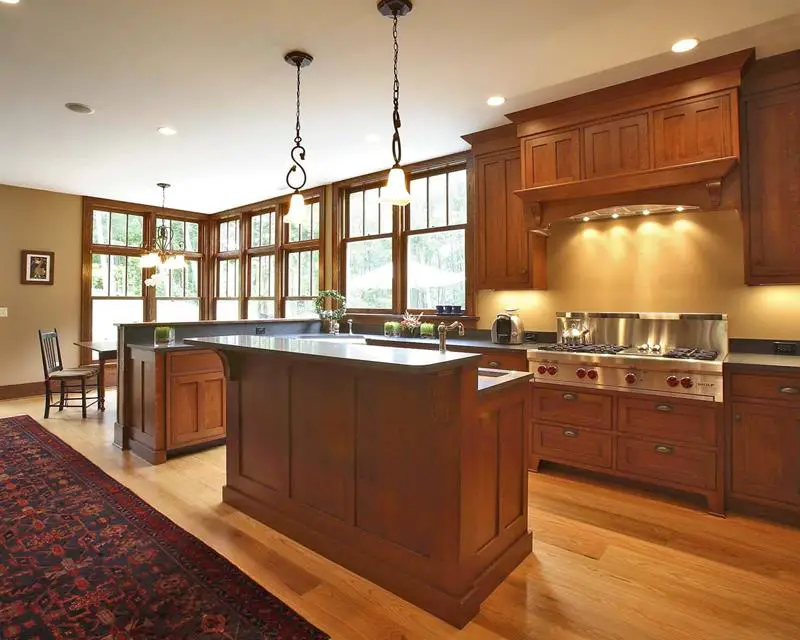 Not only is there recessed lighting in the ceiling that shines on the wonderful cabinets, but the lighting under the stove vent illuminates the whole area.
7. Wonderful Lighter Cabinets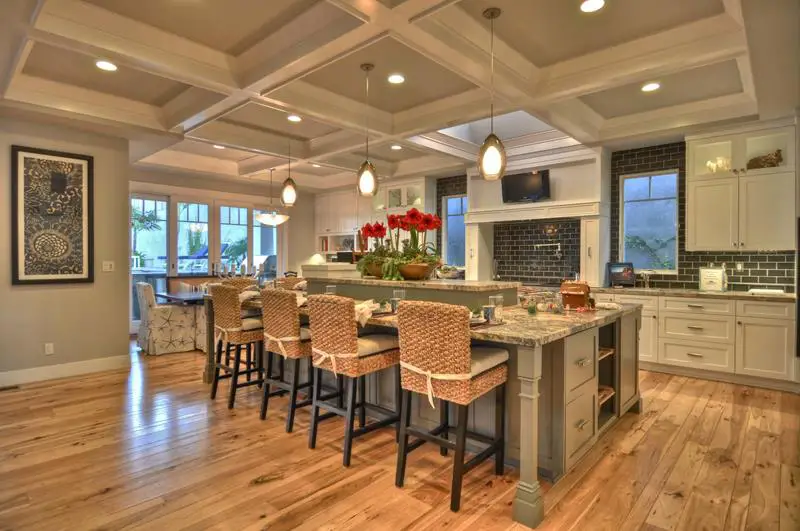 8. An Open Display Design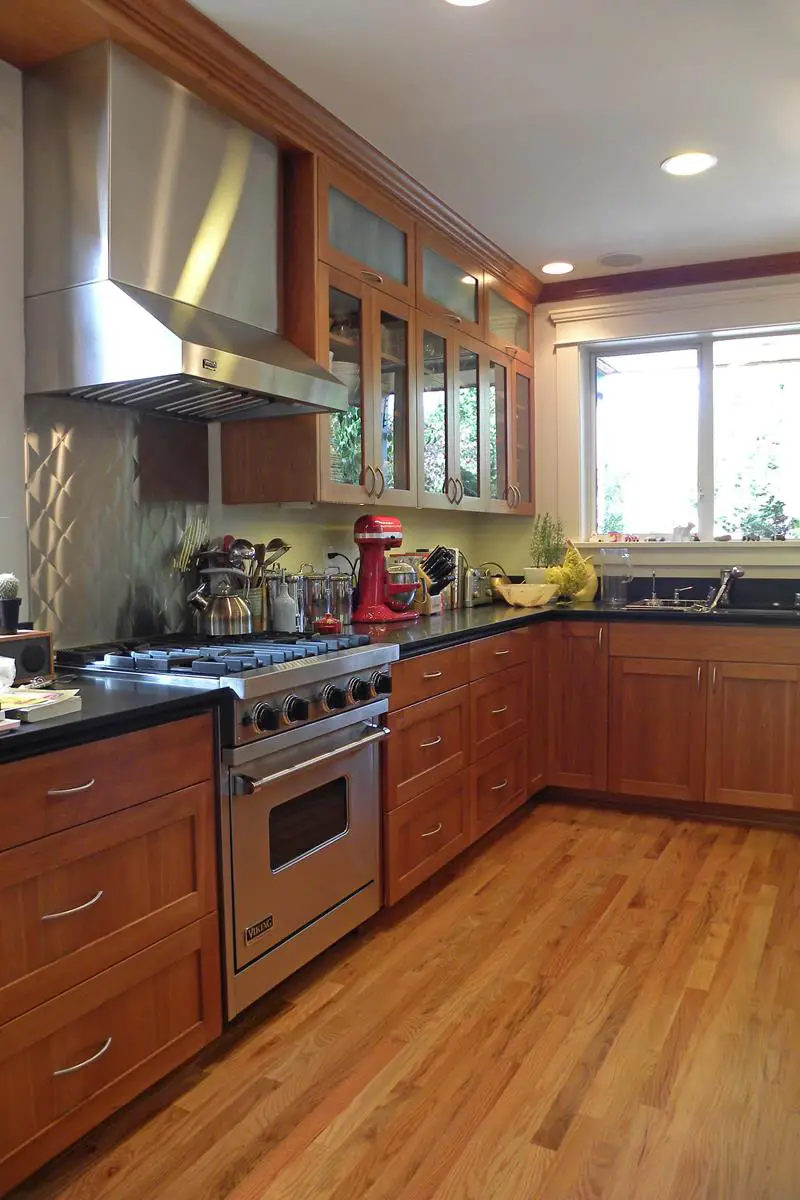 9. Perfect Decor Match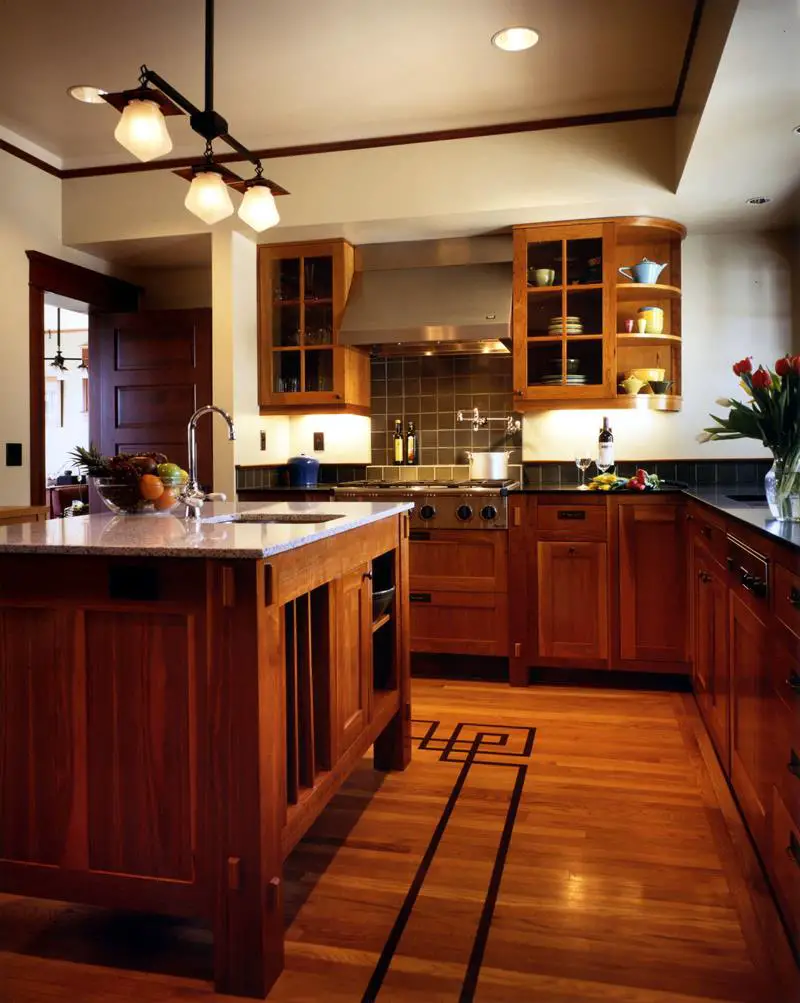 Nothing works better than a beautiful hardwood design. This kitchen really does it well, from the floor and island to the cabinets. We love the open display style of the upper cabinets.
10. Modern Design Style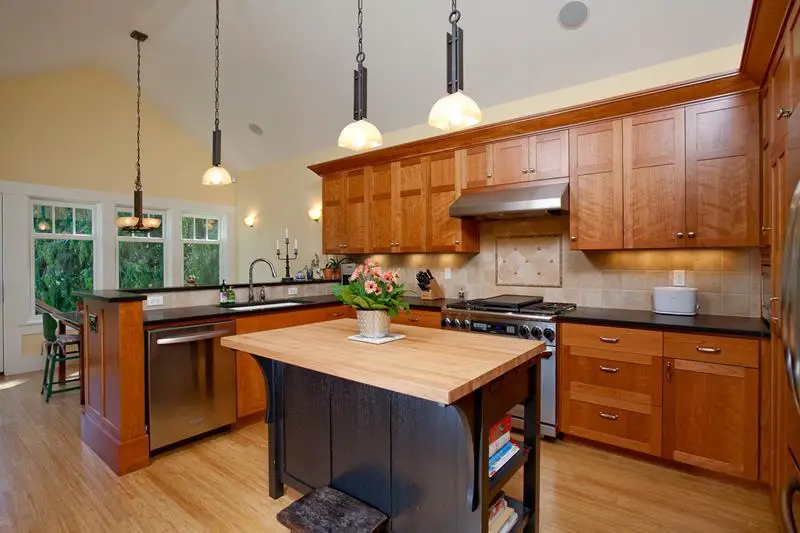 There is nothing complicated about the beauty of this kitchen space. The hardwood cabinets have a wonderful built-in pattern that almost has a chevron appearance.
11. Great Lighter Hardwood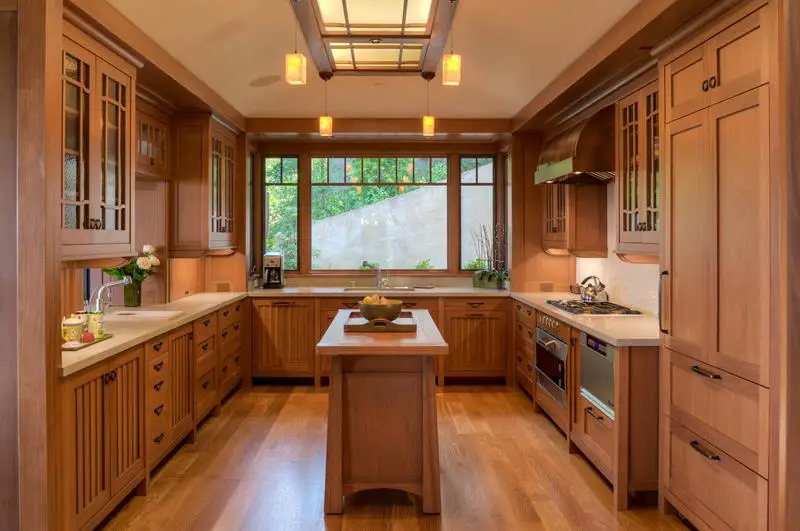 This comfortable kitchen is filled with beautiful hardwood, from the floor to the island and cabinets. We love how even the appliance areas are incorporated into the style.
12. Wonderful Natural Light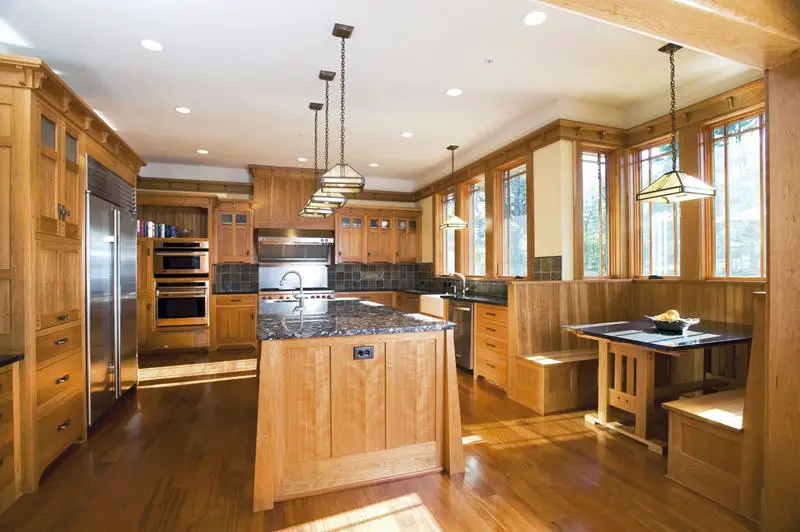 The natural light shines into this kitchen area to show off the beautiful craftsman cabinets. The whole space is balanced wonderfully by the white ceiling and darker backsplash and countertops.
13. Beautiful and Open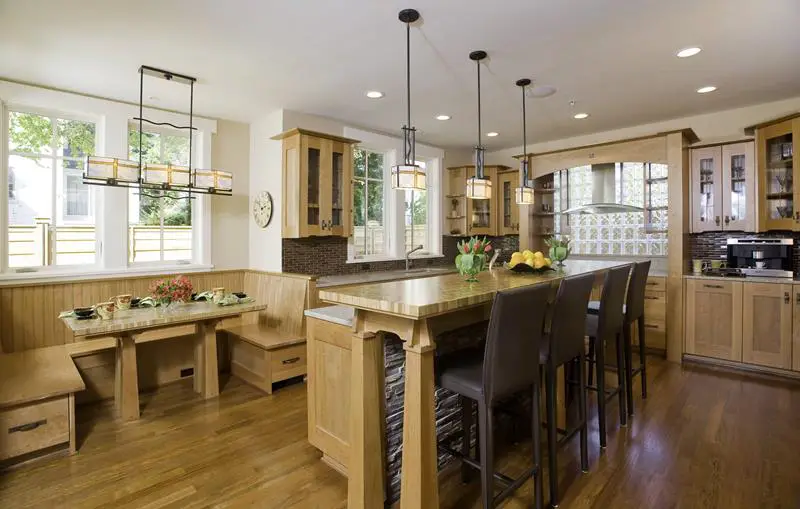 14. Handsome Dark Hardwood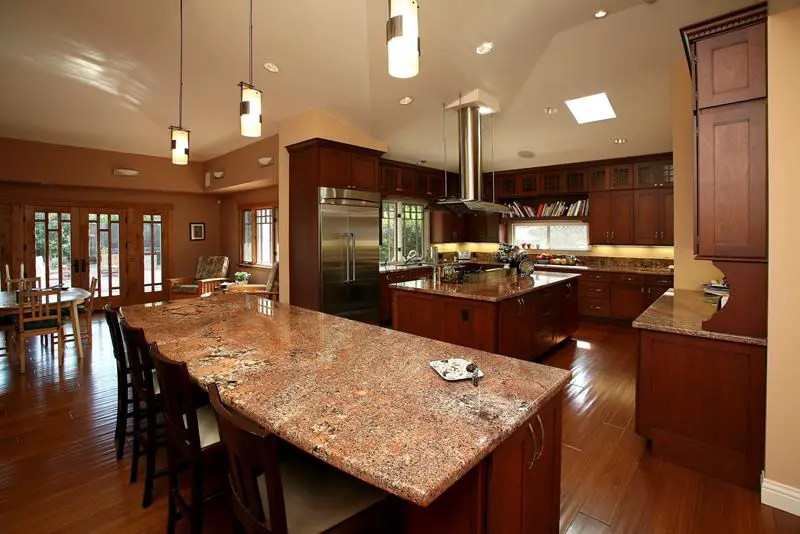 15. Contemporary Country Charm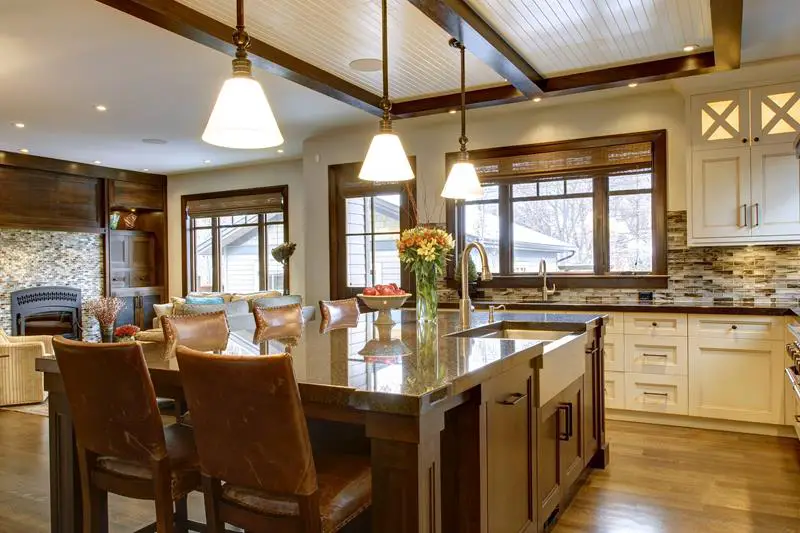 This room has a classic country feel that has been updated, with a wonderful hardwood design and creative matching backsplash. The lighter craftsman cabinets are a perfect touch.
See Also: 20+ Two Tone Kitchen Cabinet Ideas and Styles
16. Traditional Cabinet Designs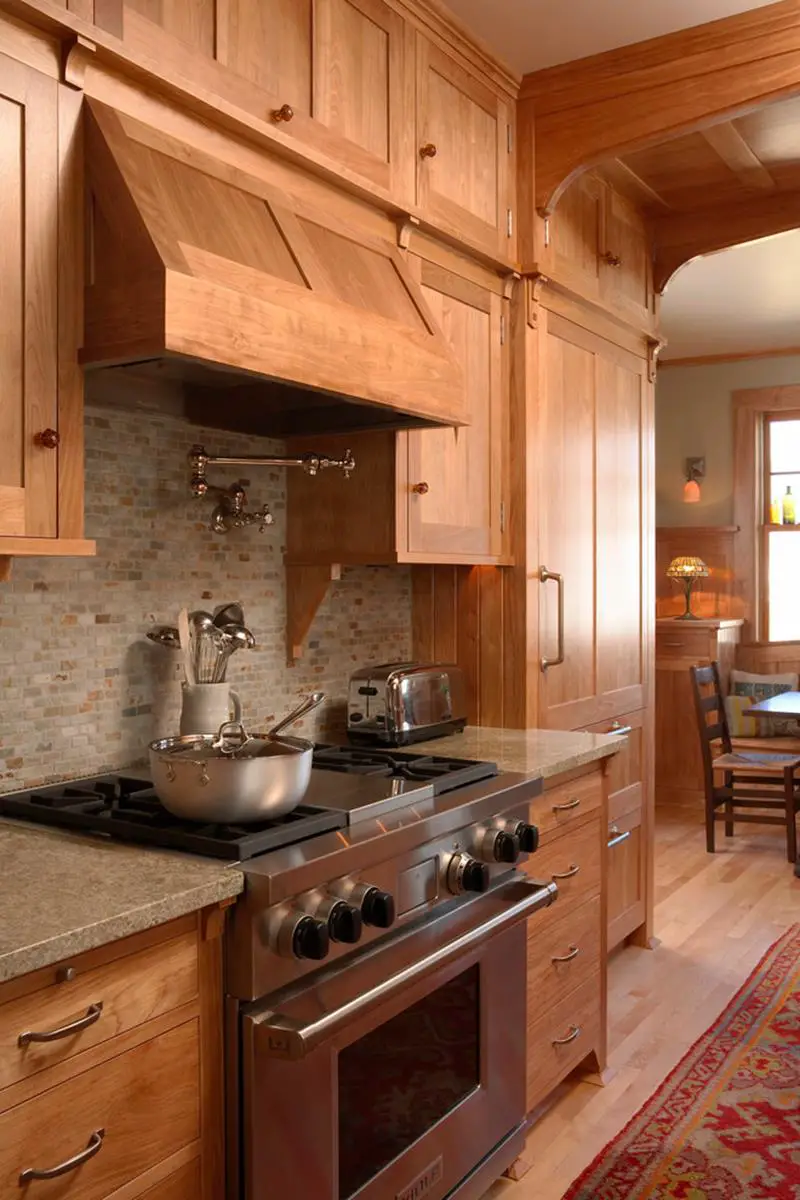 We love how these traditional craftsman cabinets also work to bring an minimal style to this room. Their straight lines and simple handles work to create a simple and wonderful space.
17. A Cozy Kitchen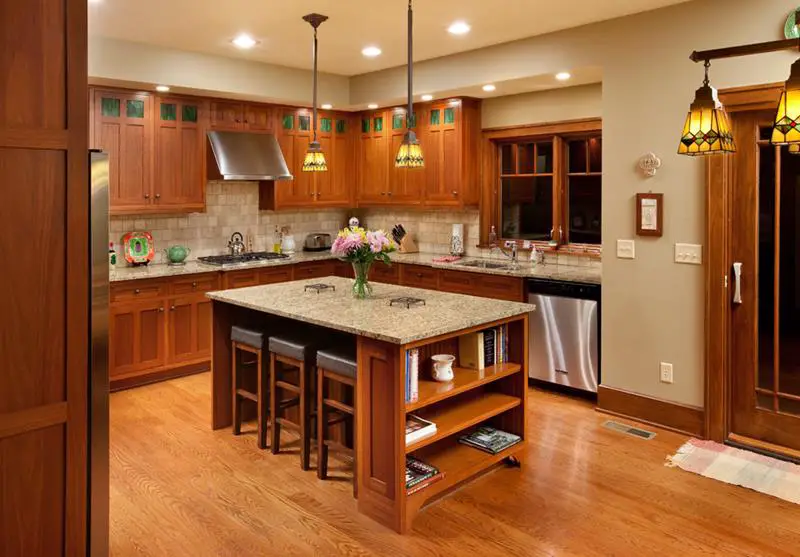 There is so much to this kitchen to love. From the beautiful craftsman cabinets that match the floor and center island to the wonderfully charming light fixtures, this space is comfortable.
18. Bucolic Look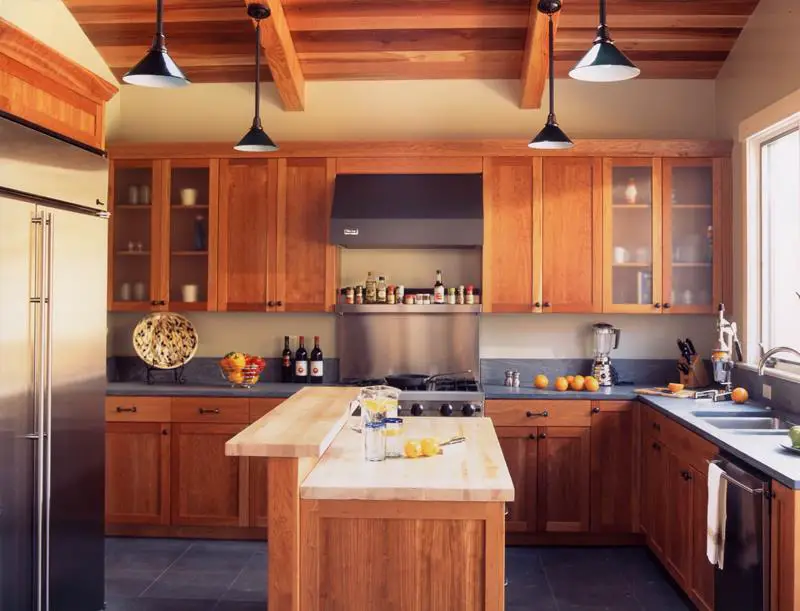 The cabinets in this kitchen work to complement the great hardwood ceiling. The decor works to add to the country, bucolic charm of the space.
19. An Industrial Style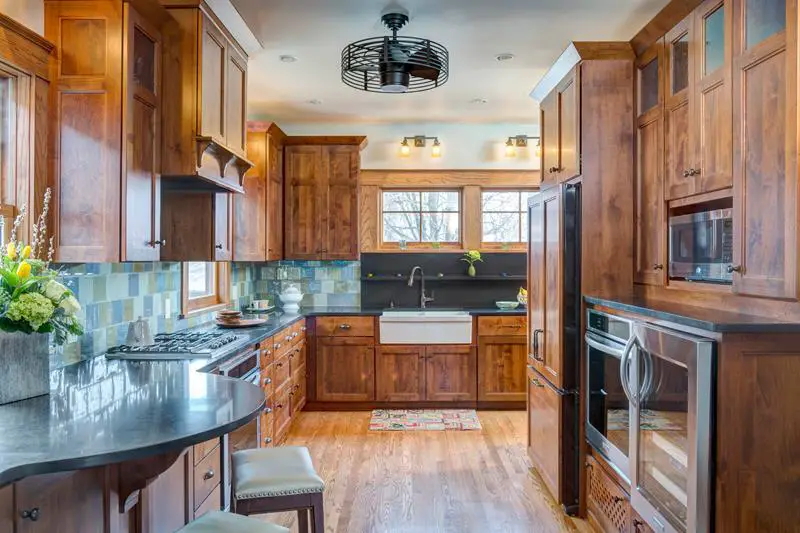 The cabinets in this room take a bold and weathered look to highlight the industrial style of the kitchen.
20. Early Century Comfort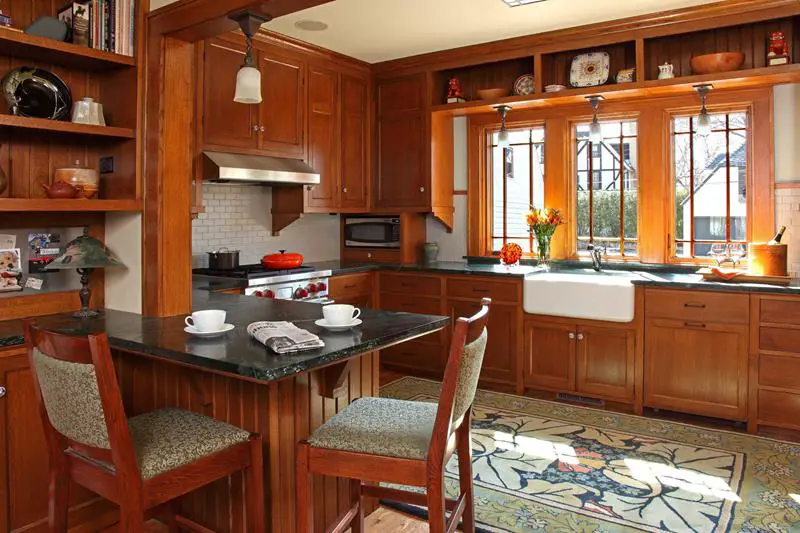 This kitchen has a wonderful early century farm style that is easy to fall in love with. The hardwood cabinets have a darker style and work to bring back that old country charm.
21. Wonderful Contrasts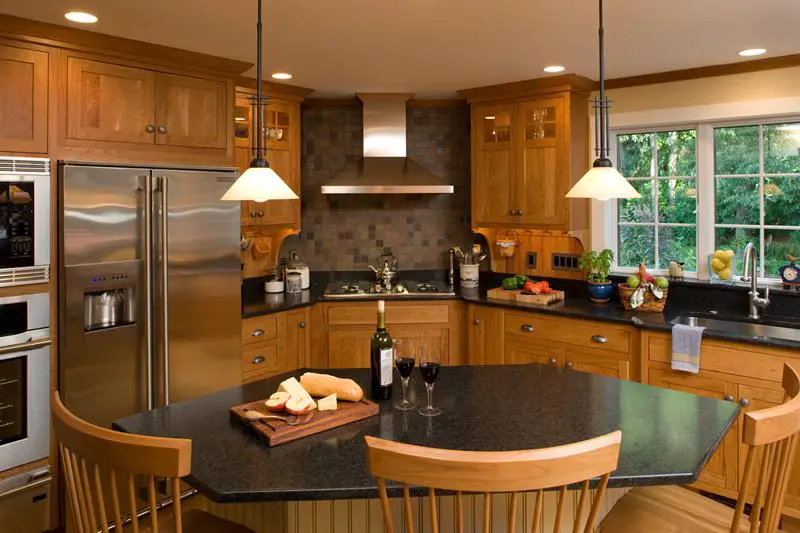 22. Modern Vaulted Space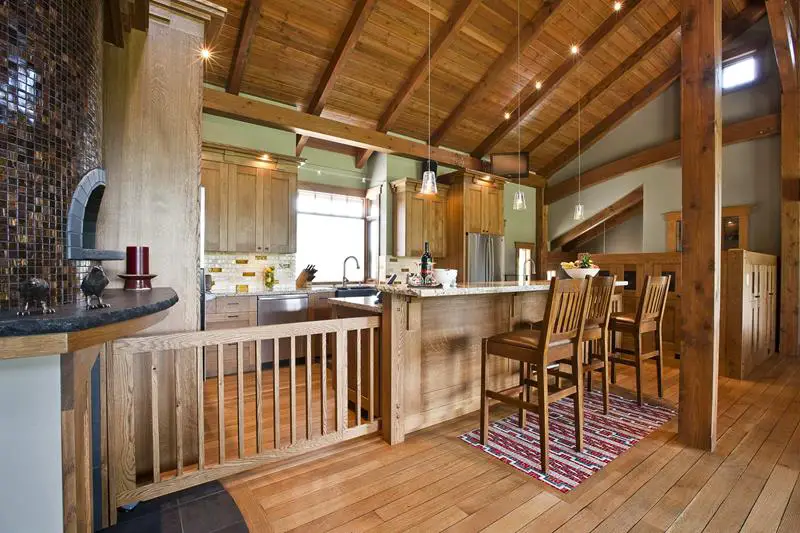 While you may not think modern with a vaulted wooden ceiling, this space really does it with the overall design. We love how well the craftsman cabinet work to match the hardwood around the area.
23. A Flat Design Wonder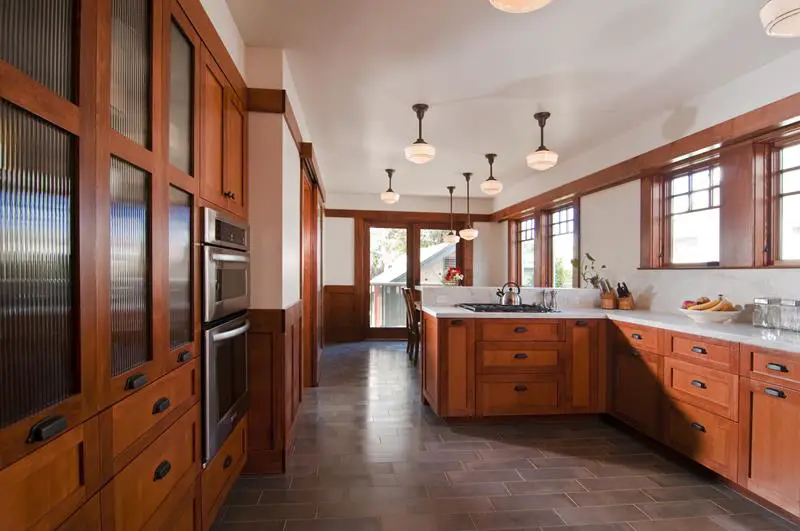 We can't help but think of a slight Scandinavian style with this kitchen thanks to the flat and minimal approach of these craftsman cabinets.
24. Brilliant Contemporary Blend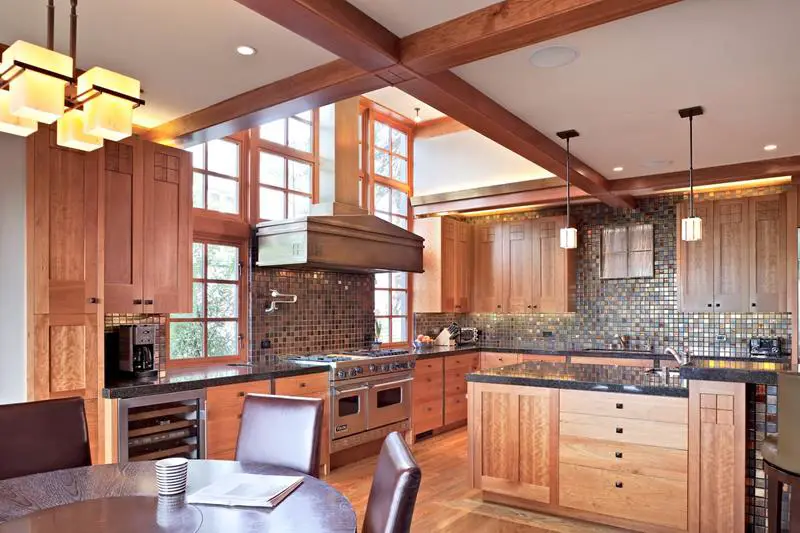 Though the hardwood style and stove vent hearken to an older time, the design of the cabinets and the appliances work to bring this to a contemporary era.
25. Charming and Cozy Design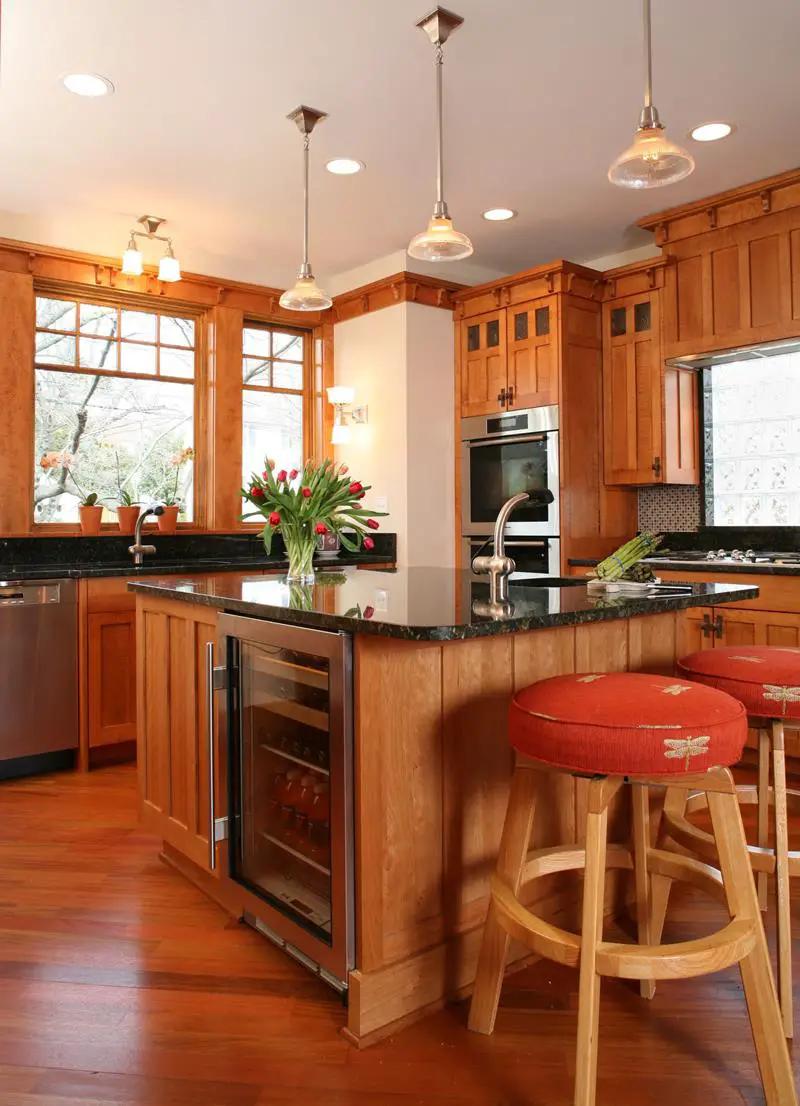 We love the warm ambiance of this hardwood tone and the matching furniture. The cabinets work well with contemporary appliances to give this space a traditional yet modern comfort.
26. Complete Country Cabinets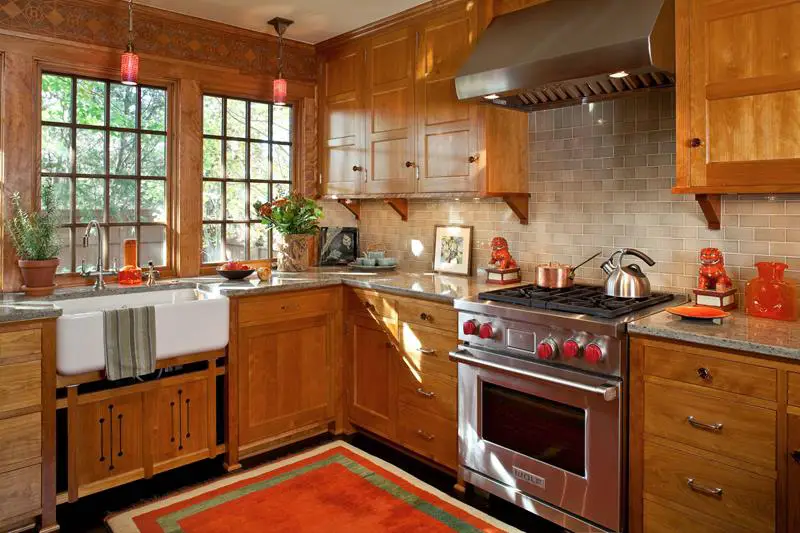 These craftsman cabinets work really well with the lighter backsplash to give this kitchen a wonderful country feeling. We love how well the natural light shows the whole area off.
27. Simple Color Match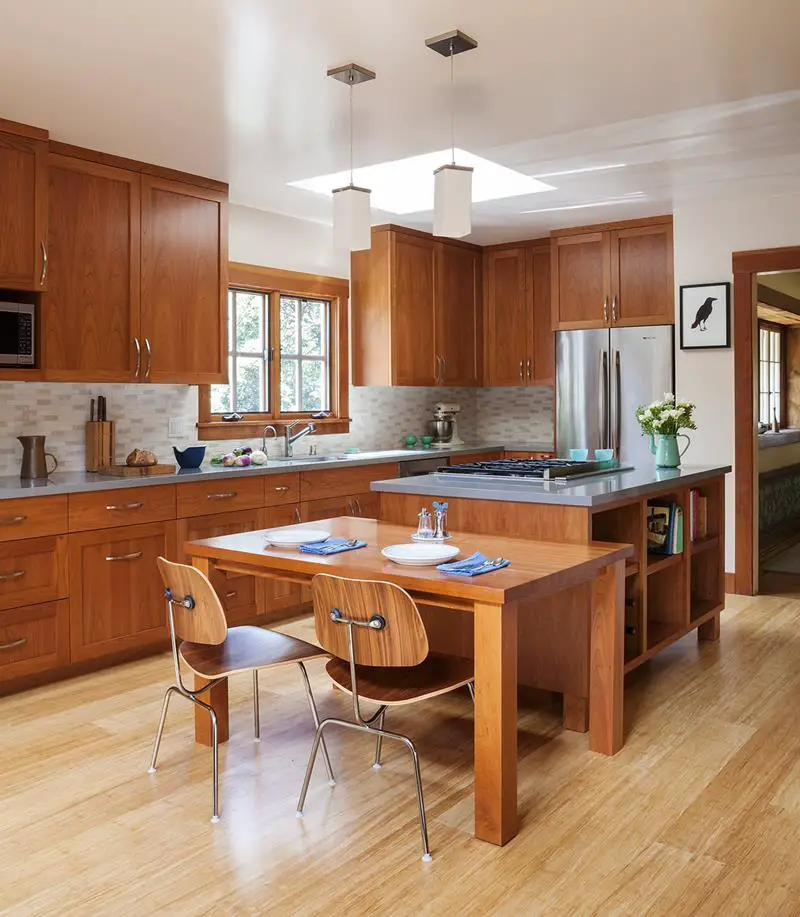 The tones of hardwood, from the floor and center island to the cabinets, work well together to match the wall and ceiling color.
28. Natural Light Show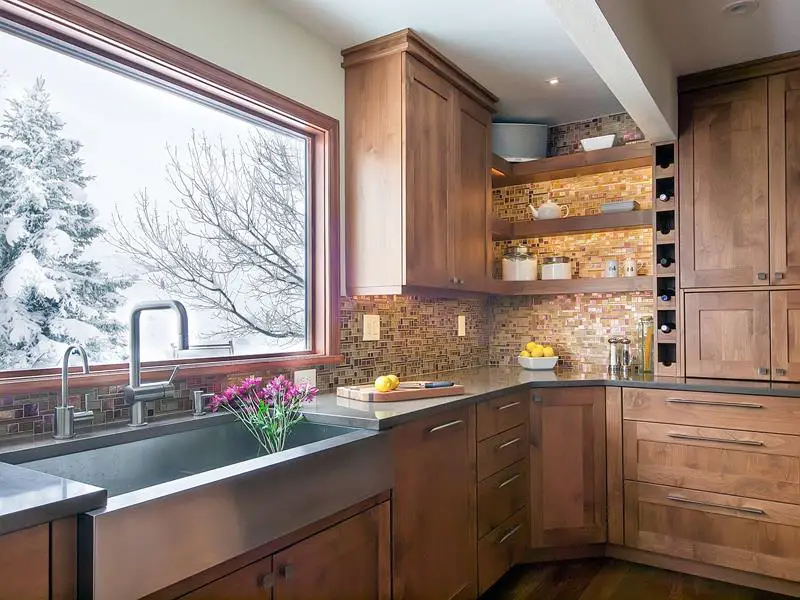 This large window lets the light pour in to show off a well designed kitchen. The craftsman cabinets are perfectly complemented by the fantastic and modern backsplash.
29. Early Century Style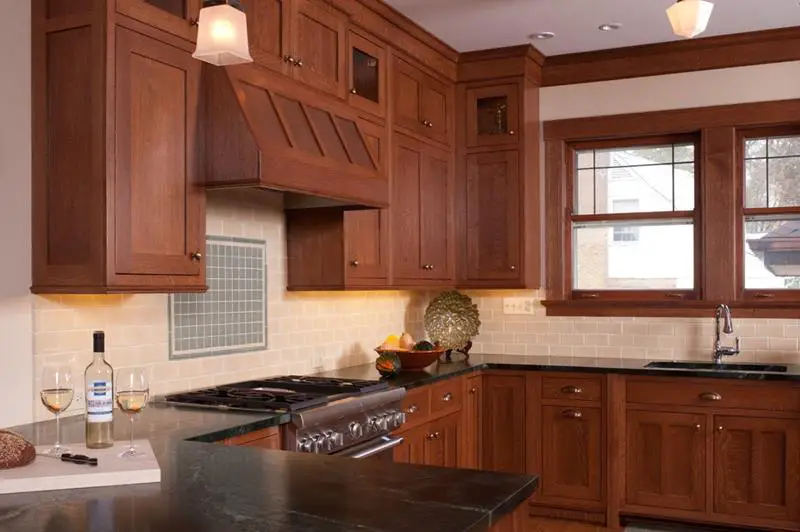 These craftsman cabinets are simplicity at its best, giving you both beauty and functionality. They are complemented by the backsplash and wonderful darker countertop.
Don't Miss: 45+ Kitchens with Dark or Black Cabinets