Updated on March 3, 2023
There are all types of silverware, from the simple dinner fork to the oddly shaped grapefruit spoon. Here we will look at how to pick the perfect silverware set for your dinner needs. When it comes to dinner presentations, you want to make sure you have got the right utensils in the right place. Let's check out 23 types of silverware for your dinner needs.
The other part of entertaining guests is putting out the proper place-setting. While there are many different restaurants that set up the silverware in a cloth or paper napkin, when presenting for dinner guests, it is impressive when you lay out the silverware correctly. This helps create an eye-catching presentation that will wow your guests and enhance your food.
Let's go over each specific utensil and where it belongs on the table setting.
Silverware Types
1. Salad Fork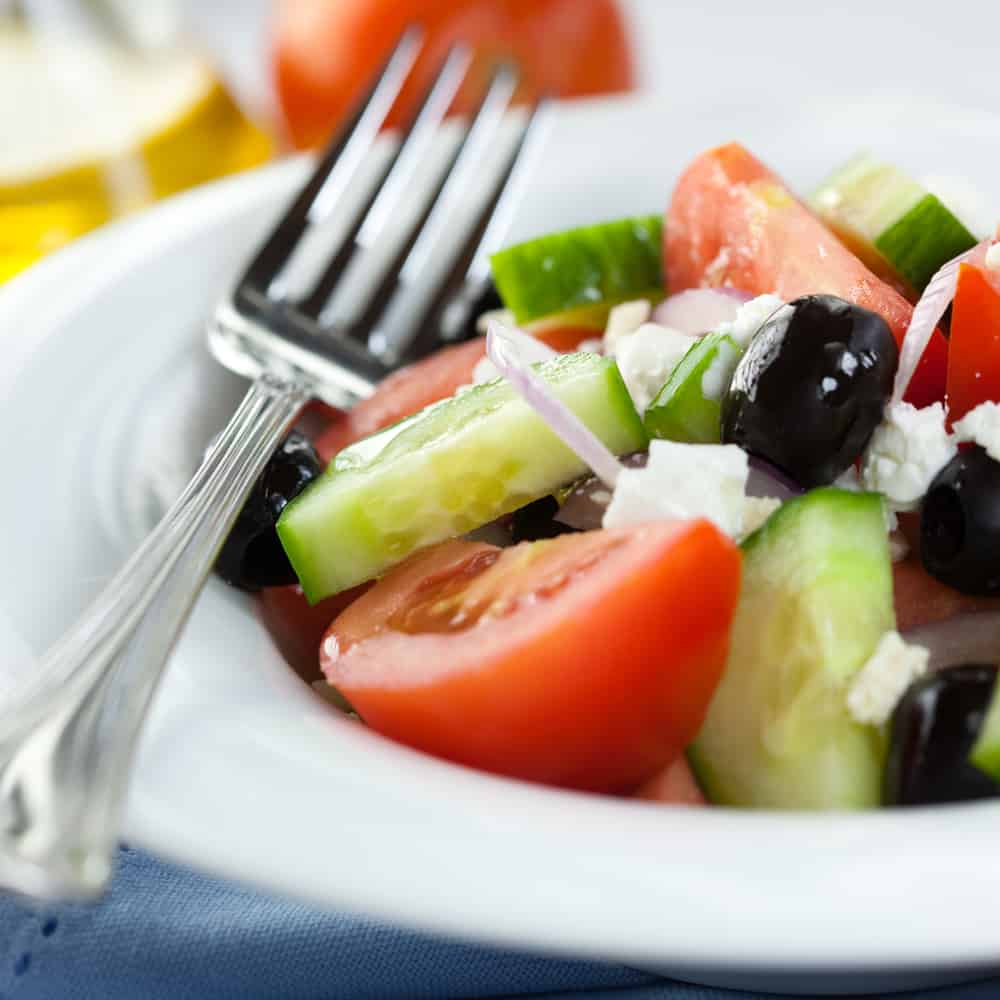 Salad forks are necessary for any formal meal, as they come in handy for eating salads, as well as other dishes. When setting the table, the salad fork should be placed to the left of the dinner fork, as salads typically require less cutting and work than more substantial meals.
Though salad forks generally come in silverware sets, they can also be purchased separately if needed. Furthermore, salad forks are versatile, meaning they can be used for regular meals and will not go to waste.
For those with larger hands, a regular dinner fork may be more comfortable for eating salads. However, for anyone else, a salad fork is the perfect choice for any formal meal.
2. Dinner Fork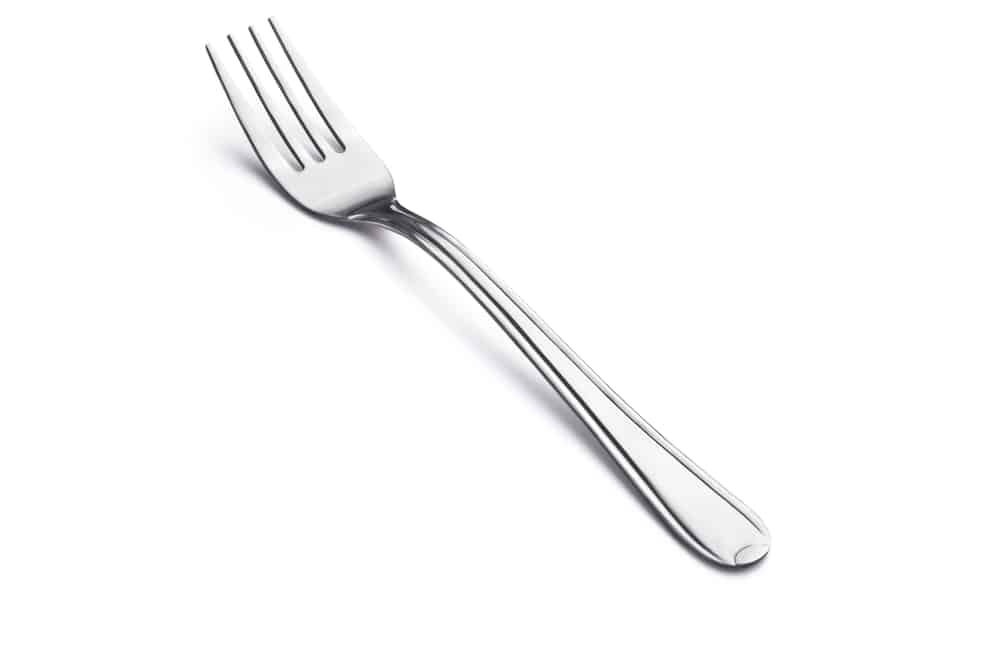 Having a good collection of dinner forks is an essential part of any kitchen and entertaining. As the centerpiece of the table, the dinner fork is longer and more robust than the salad fork, which sits to its left. When entertaining, it can be useful to have extra dinner forks on hand to prevent any embarrassing mix-ups.
Dinner forks can come in a variety of styles and materials to suit any aesthetic. Stainless steel is still the most popular material, but there are also options in exotic woods like bamboo, or with decorative edges. Whether you prefer a simple design or something a bit more fancy, you're sure to find something that fits your needs.
When selecting your dinner forks, consider how you plan to wash them. Certain woods and intricate details may require more hand-washing, while others can be put in the dishwasher. Whichever option you choose, make sure to get a fork that feels comfortable in your hand and matches your style.
3. Dessert Fork
Adding a touch of sophistication and elegance to your dinner table, dessert forks are an essential if you are planning to serve a delicious sweet treat to your guests. With their delicate three pronged design, they are perfect for scooping up a delectable slice of tart, or perhaps a mouth-watering mousse.
These forks are small and unobtrusive, fitting neatly above the plate until needed. When the time comes, they are an invaluable asset, elevating your dining experience to the next level.
4. Oyster Fork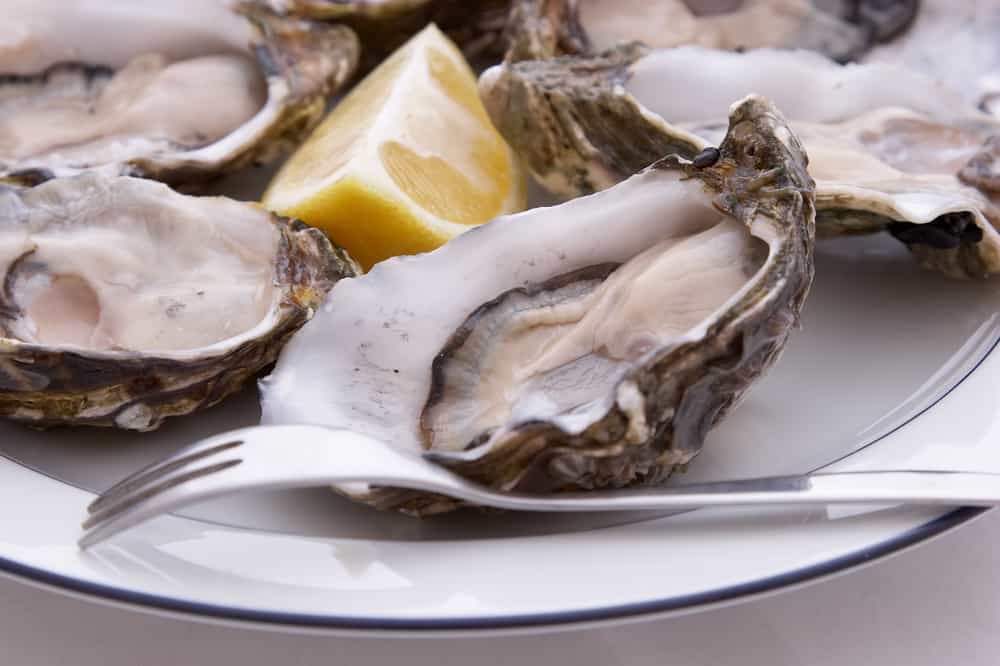 Oyster forks may sound like they are only for oysters, but they are actually helpful for a variety of shellfish dishes. From crab to lobster, these forks can make it much easier to get to the hard-to-reach meat. While they may be seen as a luxury item, they are a worthwhile addition to any kitchen that serves a lot of seafood.
Not only are oyster forks useful, but they also have a very elegant look. Whether you are entertaining guests or just having a casual dinner, these forks can add a touch of sophistication to any meal. So, if you love seafood, having an oyster fork on hand can be a great way to make your meal extra special.
5. Carving Fork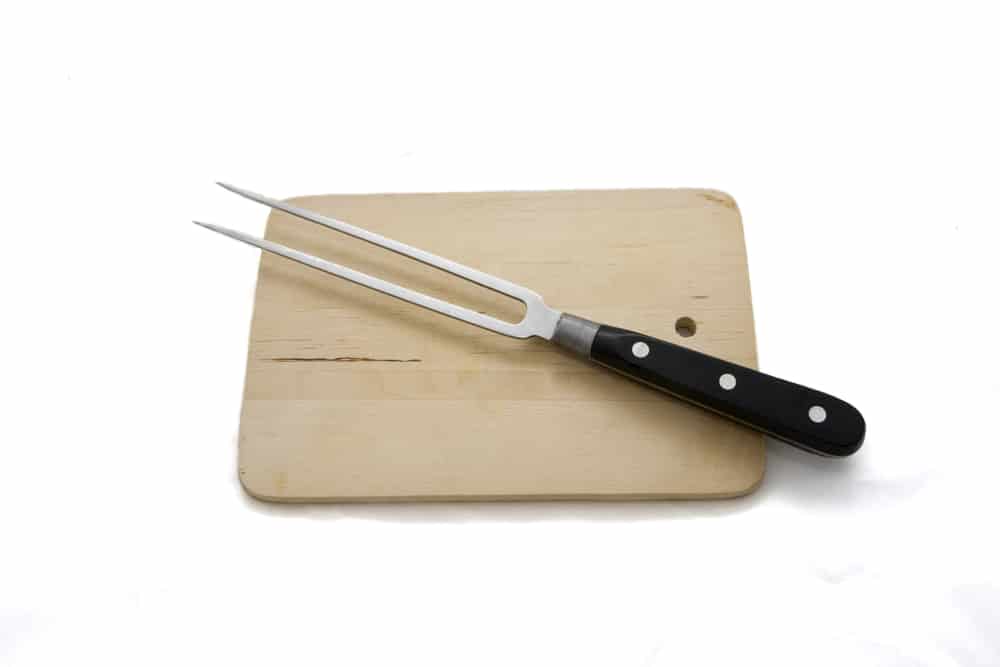 Carving forks are essential for anyone who wants to make an impression at the table during the holidays. Their two–pronged design and extra–long length make them perfect for holding down large cuts of meat like turkey and prime rib, allowing for easier and more precise carving.
Plus, the wide prongs make for a much more stable grip on the food, so you can be sure that it won't slip away from you. With a carving fork, you can turn a regular holiday meal into an unforgettable culinary experience.
6. Spork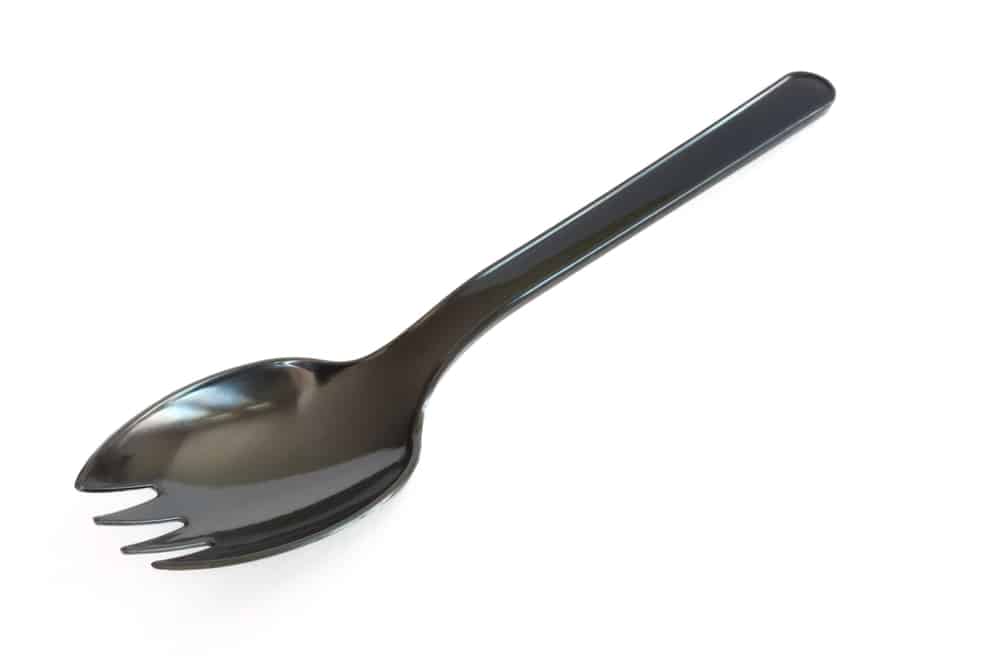 The spork – a combination of a fork and spoon – is a fun and versatile tool that can bring whimsy and convenience to your dining experience. Whether you're looking for a utensil to make meals easier for smaller children or a single tool for camping, the spork has you covered. Plus, with a range of plastic and stainless steel options, it's designed to last.
For kids, the spork can be a great way to make eating and learning to use utensils easier. With its spoon–like design, food can stay on the spork far better than a traditional fork. And for outdoor adventurers, having one tool that doubles as both a fork and spoon can be a lightweight and practical solution.
So don't be afraid to embrace your inner child – the spork is here to stay!
7. Butter Knife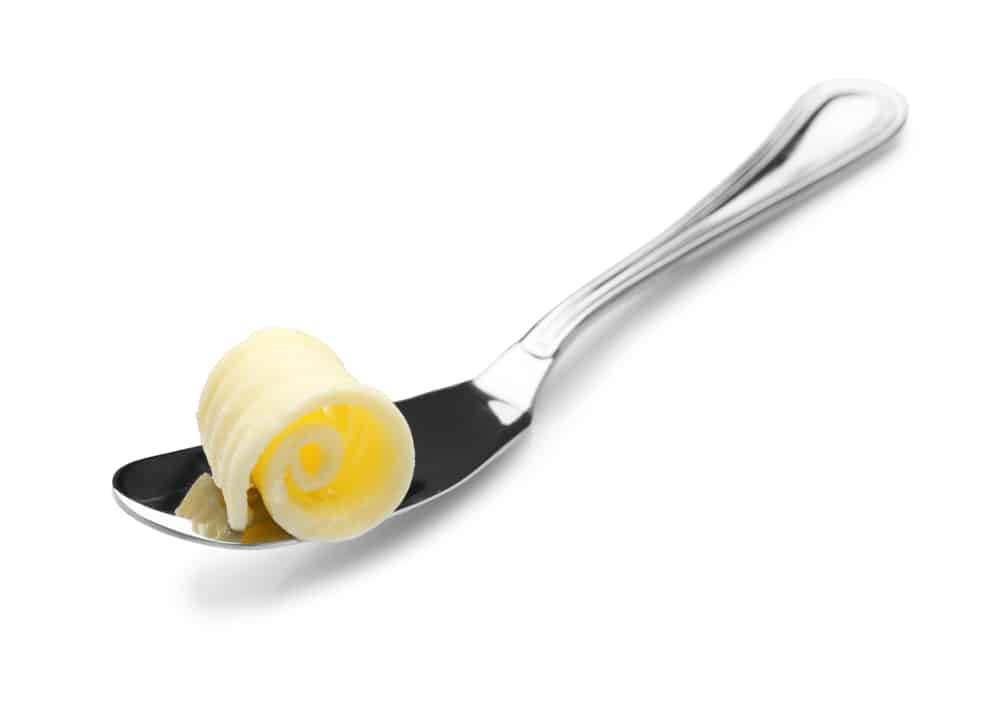 Forget plain and boring – think butter knives with pizzazz! These specialized utensils serve one primary purpose – spreading butter – but they can also be used to apply jellies, jams, peanut butter, and other spreads to breads.
Table knives are too thin to get a good spread, and steak knives are often too large or sharp, so butter knives are the ideal companion to the butter dish on the table. Choose an angled spreader for a classic look and ease of use when spreading butter, cheese, and more. Don't forget about this important tool!
8. Steak Knife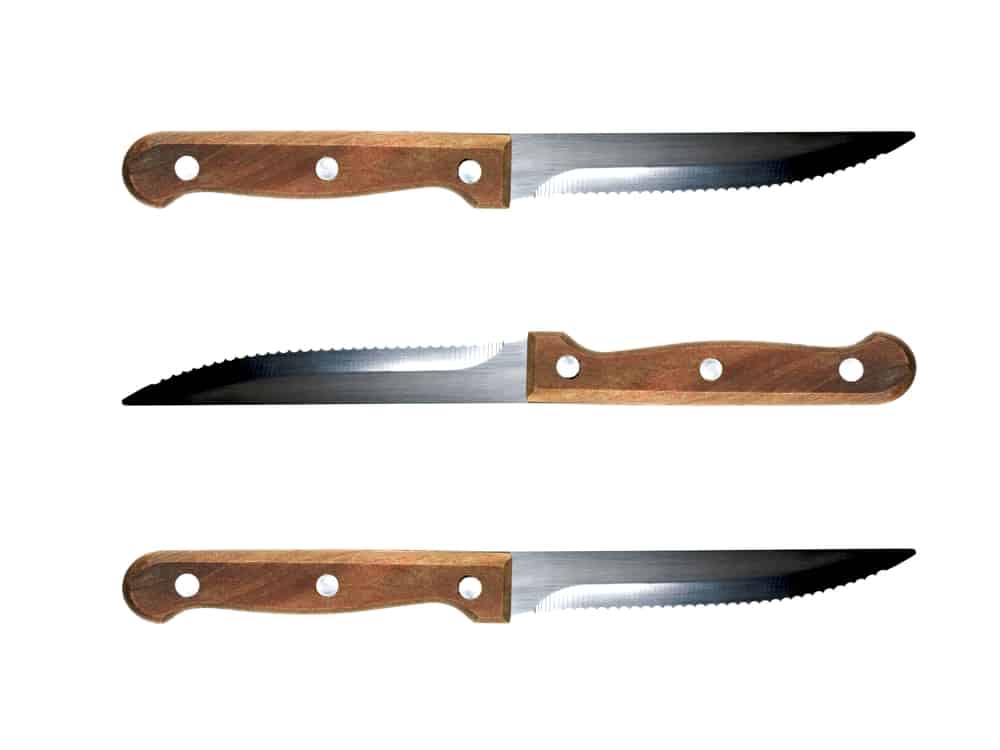 Cutlery is an important part of any meal, but the steak knife is especially precious. Whether you prefer a classic, bulky steakhouse knife or something more delicate like a paring knife, the right steak knife will make all the difference when it comes time to serve up a delicious steak.
Where the steak knife should go is important to remember: it should be placed to the right of the plate with the blade facing inwards, away from the guest. This will help prevent any accidental injuries.
When it comes to choosing the right steak knife, it's all about finding the balance between looks and functionality. Straight edge knives require more care and maintenance, but are easier to sharpen. Serrated knives, on the other hand, are more ridged and delicate, but will keep their edge for longer and require less attention.
No matter what type of steak knife you choose, you can guarantee that it will be a reliable and trusted companion for all of your steak–eating needs.
9. Dinner Knife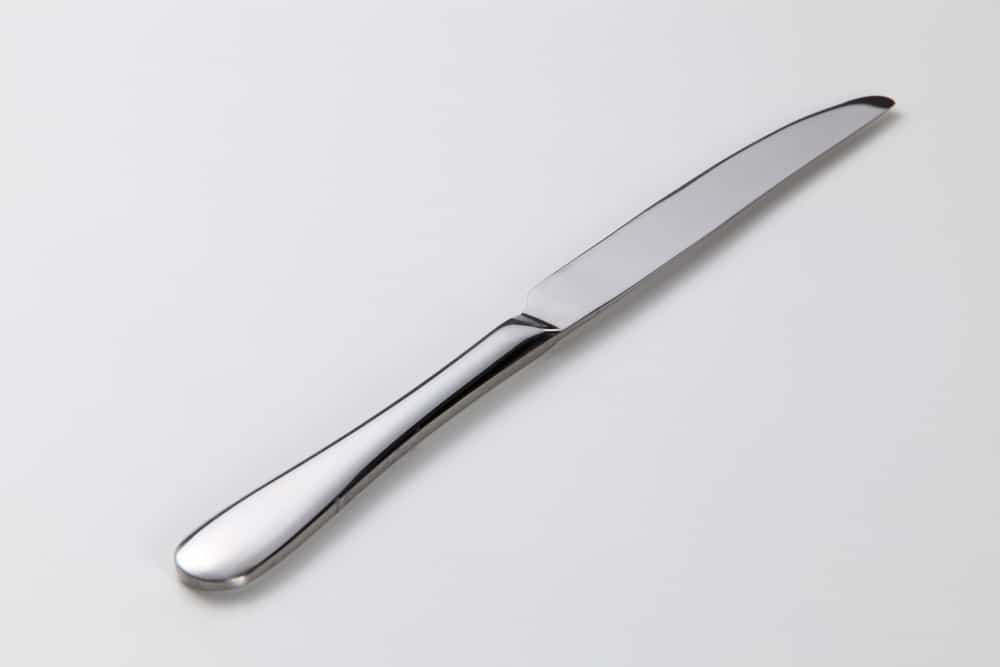 Table knives are an essential part of any place–setting, allowing you to cut through a variety of food items. While dinner forks are another basic inclusion in most silverware sets, table knives can be purchased separately, allowing you to either upgrade or replace missing items.
With a wide selection of handles and edges, you can choose a knife that will both add class to presentation, and function effectively. Table knives are often preferred for younger children, as they are less sharp and less dangerous than steak knives. Having several table knives at the ready for a dinner setting is essential for any host.
10. Dessert Knife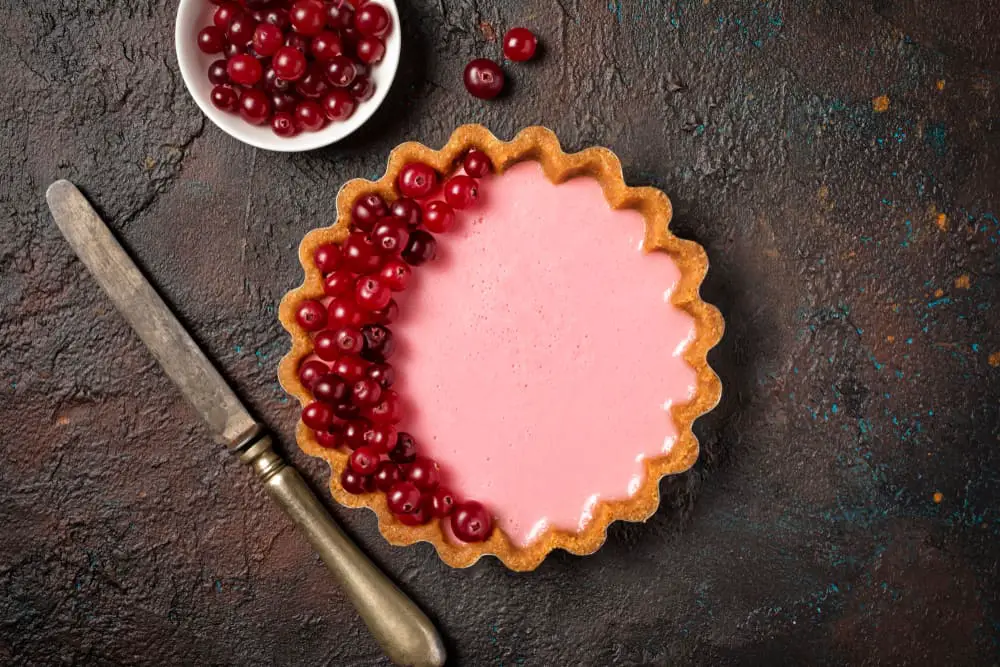 Adding a dessert knife to your silverware set is a great way to make a statement. These more delicate and stylized knives provide a nice change of pace from traditional table knives, and they make it easy to serve up cakes and pastries in style.
When selecting a dessert knife, you'll want to make sure it complements the rest of your silverware. From ornate and expensive sets to budget–friendly options, there is something to match any style. Make sure to look for a dessert knife that is slim and elegant, ensuring it is the perfect size for serving your sweet treats.
A dessert knife will add a unique touch to your next gathering, and make it easier to enjoy all your favorite desserts.
11. Cheese Knife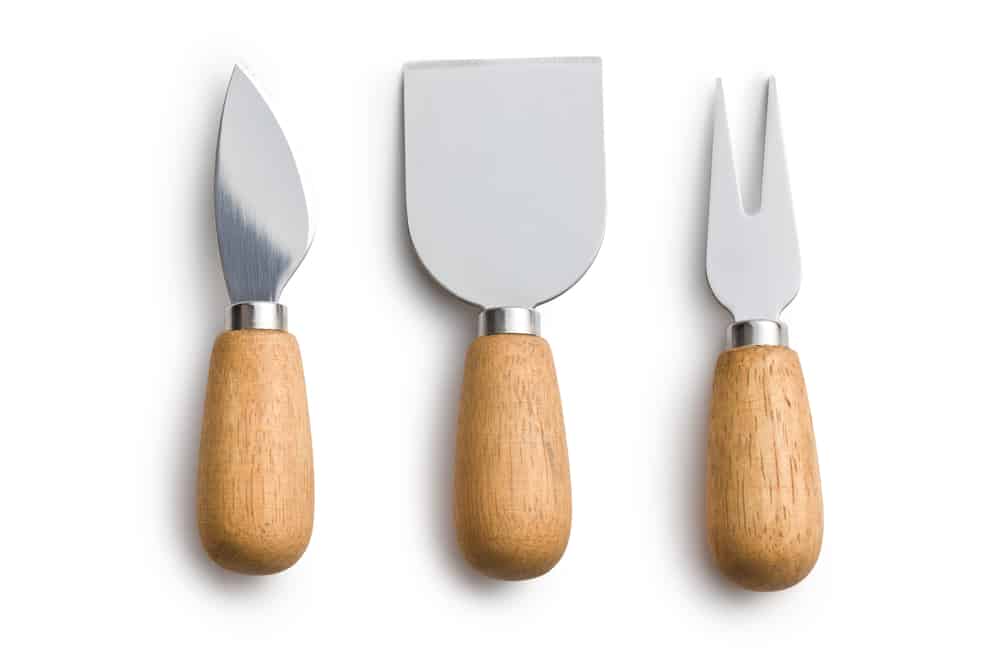 When entertaining guests, adding a cheese knife set to the table can really up the refinement factor. Cheese knives come in a variety of styles and sizes, allowing you to find the perfect one for the type of cheese you are serving.
For those with a larger selection, a multi–tool set can provide the necessary range of knives and other utensils, like oyster forks, to make your cheese board look and function like a pro. Not only will this impress your guests, but it also adds a sense of sophistication to the meal.
12. Boning Knife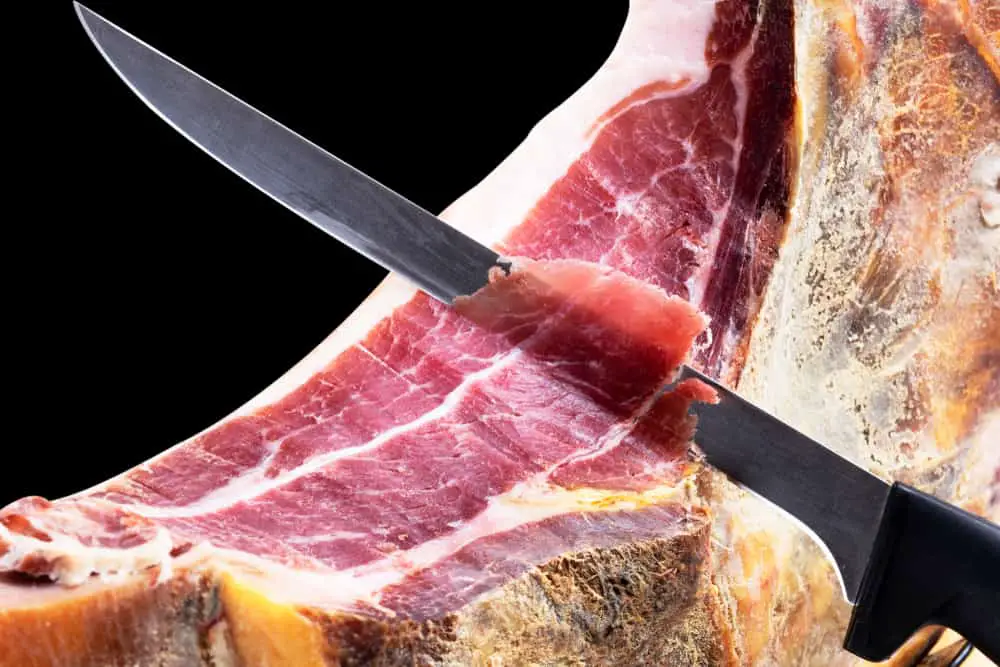 Boning knives are essential for cutting through the tougher cuts of meat, such as pork and beef. These knives are usually slimmer than a chef or butcher knife and can get closer to the bone for more precise cuts.
When selecting a boning knife, make sure it has a full tang blade. This means the blade extends into the handle, giving the knife better balance and strength. If you enjoy barbequing or breaking down larger cuts of meat, a boning knife is a valuable addition to your kitchen drawer.
They are not typically included in knife sets, so make sure to grab one if it's not included in yours. With a boning knife, you'll be able to make precision cuts and enjoy your meats more than ever before!
13. Filet Knife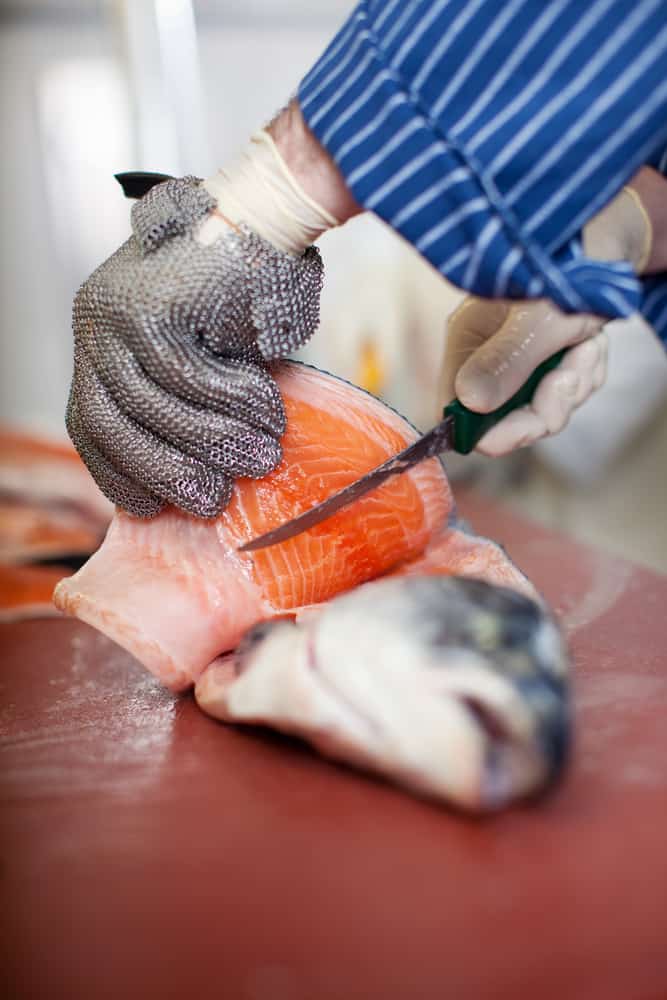 If you plan on cooking whole fish or simply peeling off the skin, you'll need a filet knife. Although it may look similar to a boning knife, it is much more flexible and thinner. This is because fish is far more delicate than meat and requires precision and control when cutting.
A filet knife moves slowly, allowing for better control and greater accuracy. With this tool, you can easily break down and prepare whole fish, as well as remove the skin in one swift motion.
14. Tomato Knife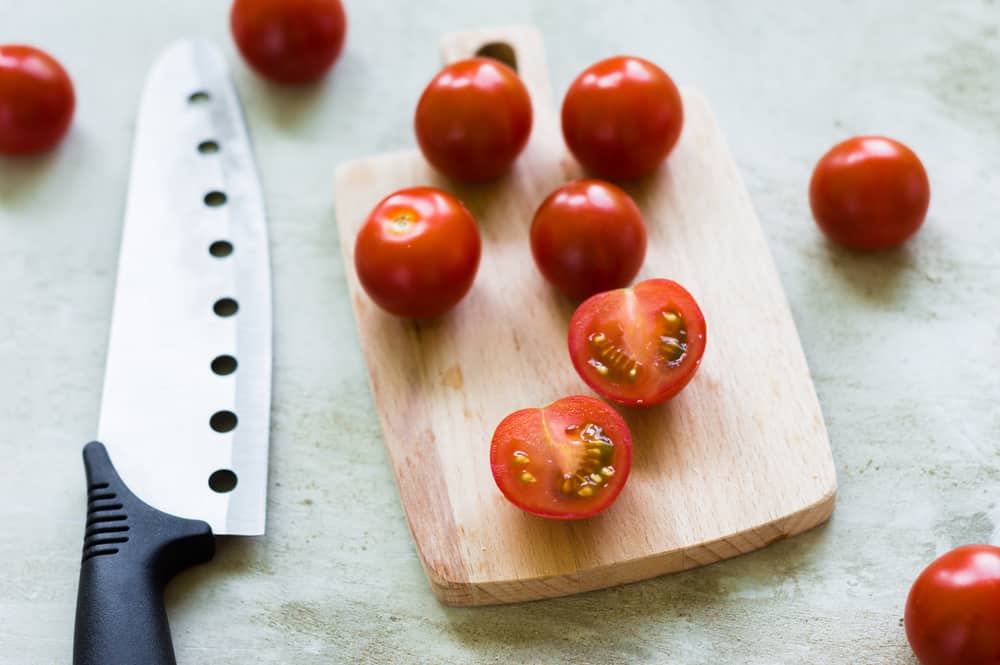 Adding a little something extra to the dinner table can make all the difference, and the tomato knife is the perfect way to do so. Not only does this specialized knife add a touch of flair and refinement, it can also help make slicing tomatoes much easier.
With its holes in the blade, it provides a better grip and more control than a regular table knife. Plus, with its serrated edge, it can even help with coring out the seeds of the tomato. Whether you're setting a formal table or just trying to make meal–time a little easier, the tomato knife is the perfect choice.
15. Bread Knife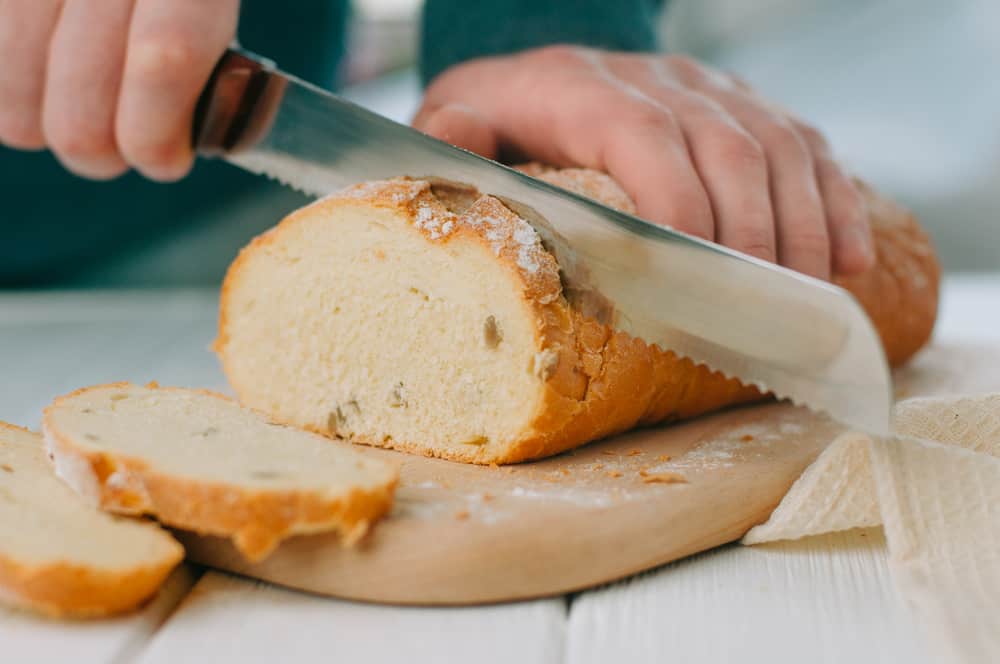 A serrated bread knife is an essential kitchen tool for achieving neat and even slices when cutting through a variety of breads. The longer blade and wider, more spaced–out teeth make it an ideal choice for slicing through loaves, bagels, English muffins, biscuits, and rolls.
Investing in a high–quality bread knife can save you money in the long run as it will last longer and make clean cuts even after extended use. On the other hand, budget options may be effective initially, but can start to produce sloppier results over time.
16. Knife Sharpener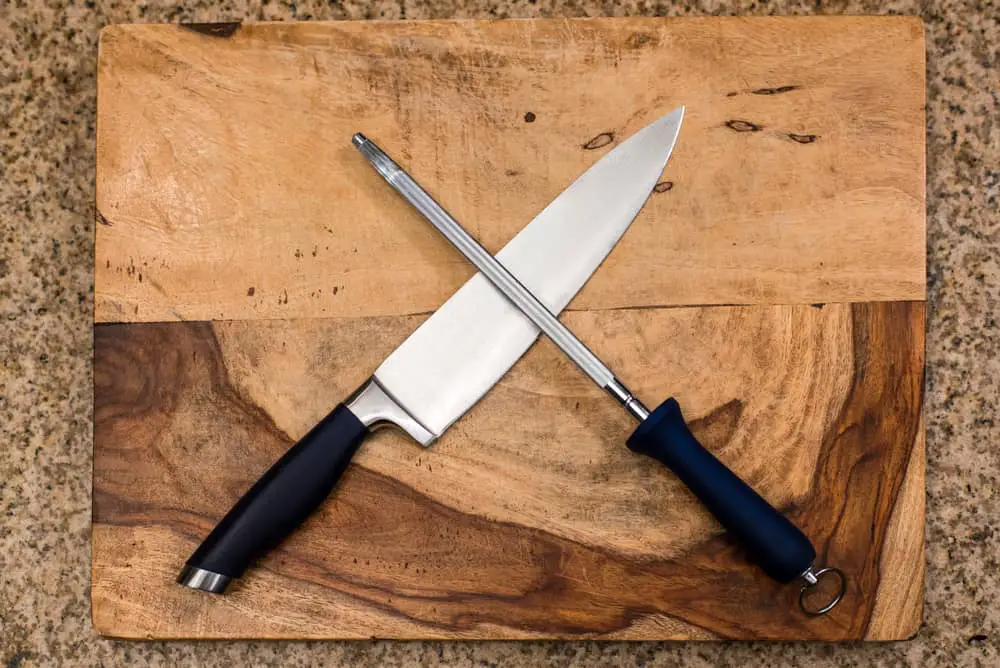 Owning a set of knives is essential for any home cook, but don't forget about the importance of a good knife sharpener. Dull blades can cause more harm than good, and a good sharpener is a smart investment if you have nice knives.
You don't have to spend a fortune on a sharpener; they're surprisingly affordable and last a long time. Plus, if you don't like buying sets, you have the option of buying your knives separately and still have a sharpener for them. Keep your knives in prime condition and always be ready to slice and dice without worry.
17. Soup Spoon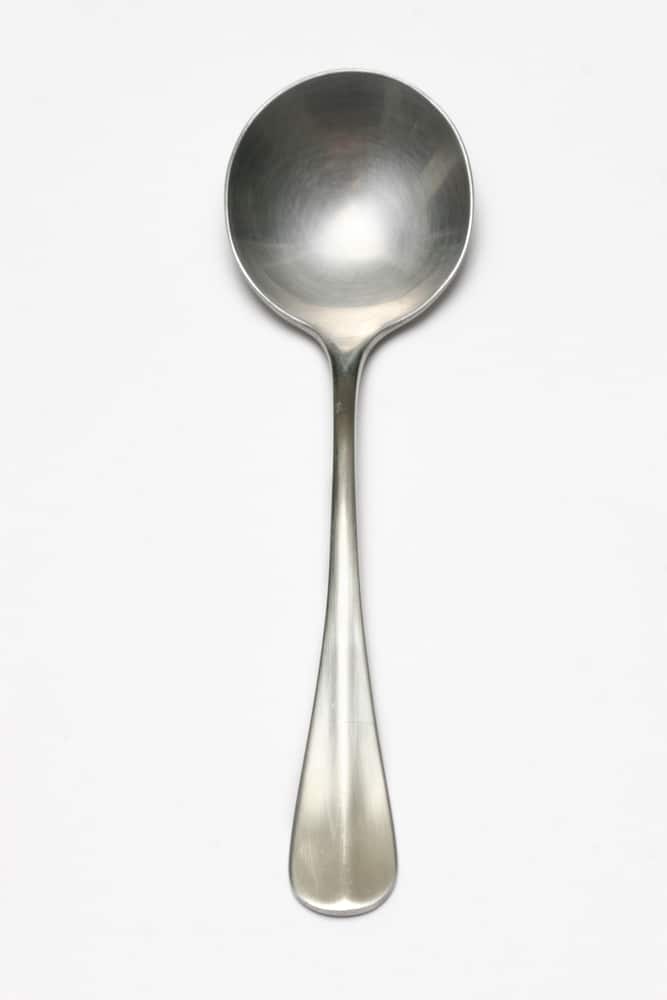 Soup spoons are often overlooked in the kitchen drawer, but they are essential for enjoying heartier soups and stews. Unlike dinner spoons, soup spoons have a deeper, more rounded bowl that allows for more vegetables and broth to be scooped up. With a soup spoon, you get the full flavor of the dish, not just a spoonful.
When setting out silverware, soup spoons should always be the furthest to the right, on the other side of the dinner knife. Unfortunately, many silverware sets no longer include soup spoons, so if you want to impress your guests, you may need to invest in some separately.
Buying soup spoons doesn't have to break the bank, so adding them to your collection is an easy way to complete the dining experience.
18. Dinner Spoon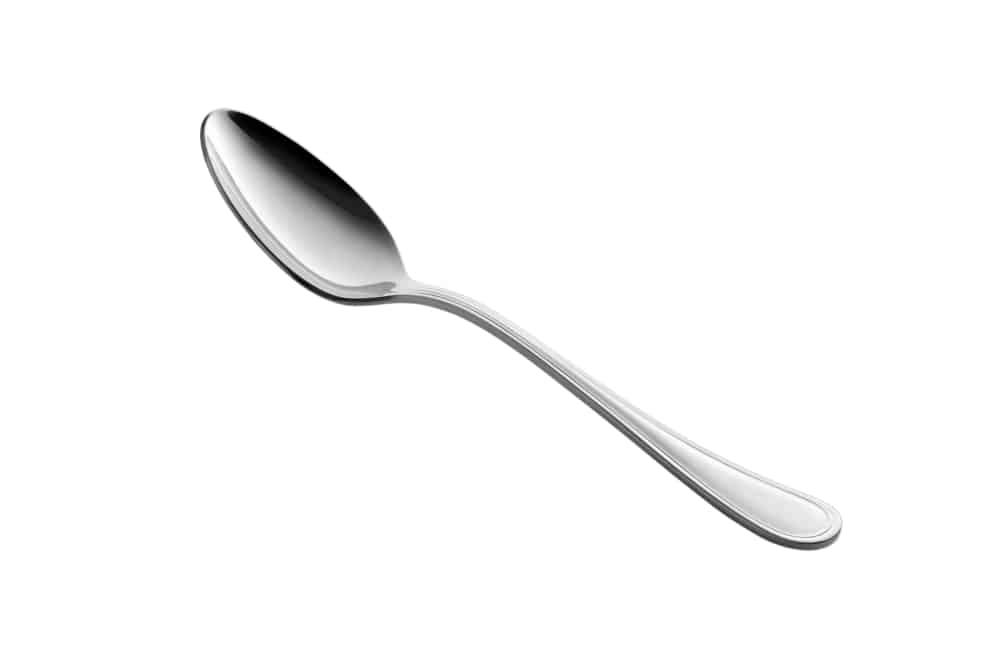 When it comes to your kitchenware, a dinner spoon is an essential part of your collection. As versatile as dinner forks and knives, dinner spoons are perfect for eating cereal, yogurt, and cottage cheese, and can even be used for soups and desserts if you don't have the right kind of spoon.
It's a great idea to purchase a set of dinner spoons to match the handles and inlays of your other specialized forks and knives. If you don't want to buy extra utensils, you can use these spoons to fill in the gaps. So, don't forget the dinner spoon when stocking up your kitchen – it's a must–have!
19. Dessert Spoon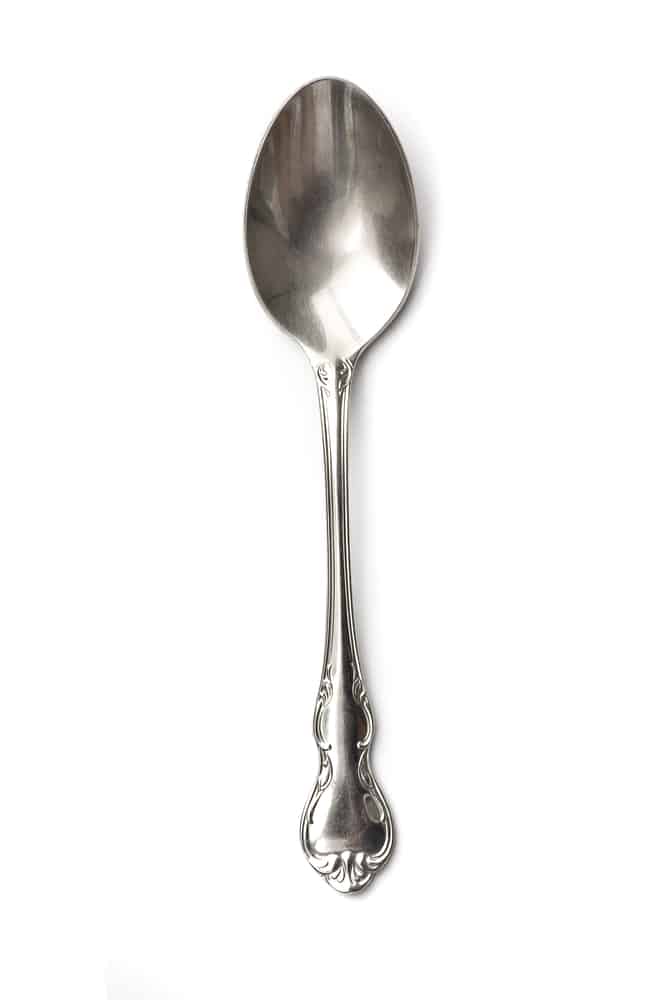 The dessert spoon is an important addition to a full serving set, and can be used to enjoy all sorts of delectable desserts. It is thinner and more shallow than a dinner spoon, making it the perfect utensil for dishes like ice cream and soufflés.
On the place–setting, it goes above the plate, just like the dessert fork, but closer to the plate. If you're looking for something special, you can buy dessert spoons that are a great accent to your place–setting.
Not only will they be useful when it comes to finishing off a great meal, but they'll also bring a smile to your dinner guests' faces. And if you're serving a cake and ice cream or custard, make sure you include both the dessert fork and spoon. You can buy them separately, but they'll look much better if they match.
20. Bouillon Spoon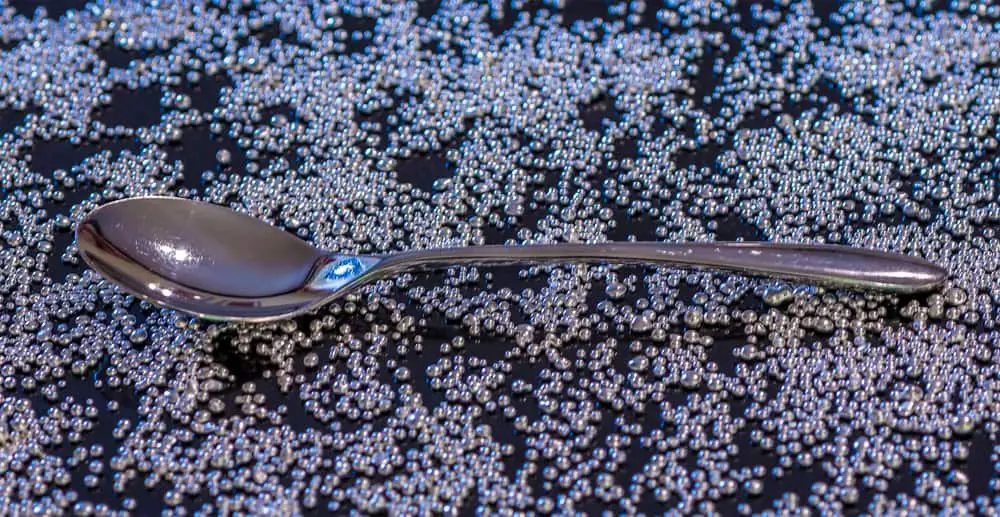 If you're looking to add a touch of sophistication to your silverware collection, bouillon spoons are the way to go. They're perfect for lighter soups or appetizers, as they are smaller than soup spoons and won't overwhelm the delicate flavors in your dish.
For heartier soups with large vegetables or chunks of meat, soup spoons are the way to go. But, with bouillon spoons, you can really impress your guests at mealtime.
21. Grapefruit Spoon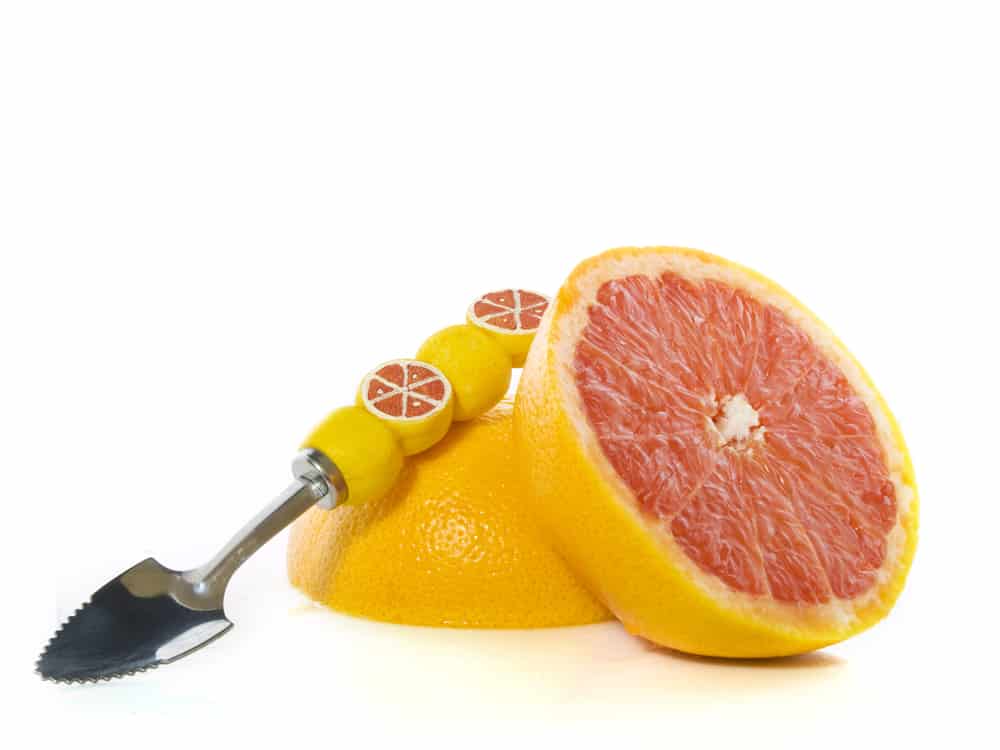 Grapefruit spoons are a must–have for anyone looking to enjoy the juicy segments of large citrus fruits. Unlike other utensils, these spoons are designed with a serrated edge and pointed tip, allowing you to easily scoop out the segments. Not just useful for grapefruit, these spoons can also be used to eat other large citruses like oranges and lemons.
This type of spoon is also a great choice for those looking for a safer option than knives when it comes to eating these fruits. Their not–too–sharp blades make them ideal for kids and teenagers. By using a grapefruit spoon, you can avoid the risks of slipping and cutting yourself.
22. Cocktail Spoon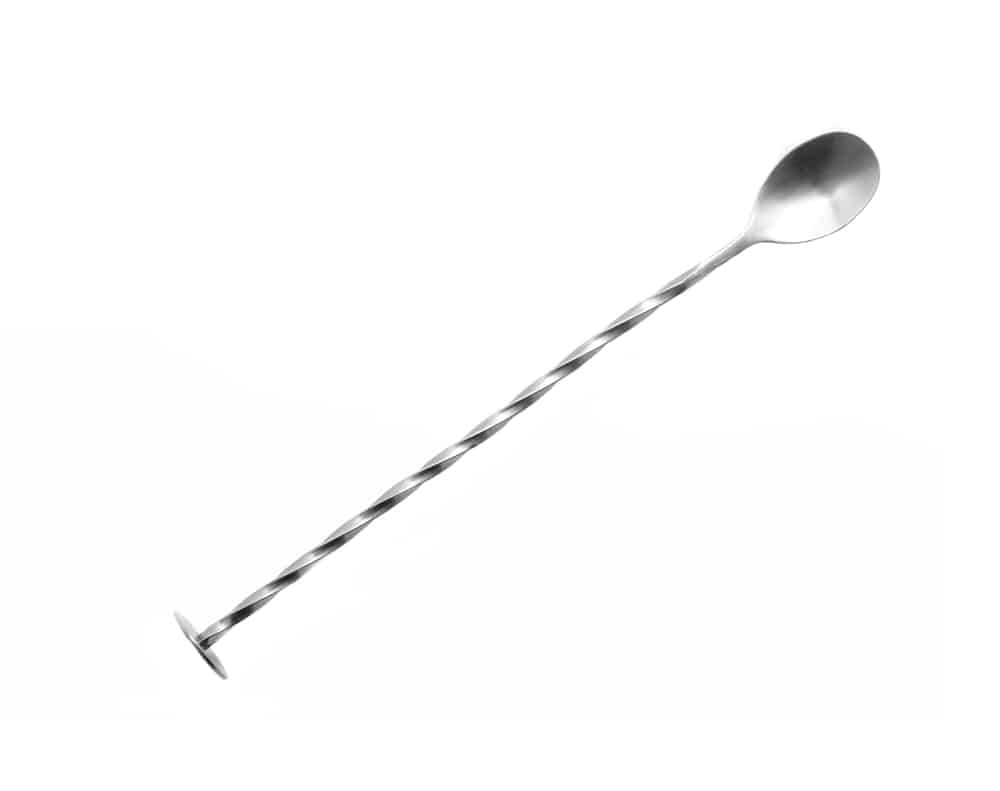 A home–bar just isn't complete without a cocktail spoon! This incredibly useful tool is the perfect accessory for measuring syrups and other cocktail ingredients, as well as stirring up classic drinks like martinis and old fashions. Cocktail spoons are also incredibly useful for making non–alcoholic beverages like sweet tea and Shirley temples.
Fortunately, you don't have to purchase a cocktail spoon separately. Many bar sets come with tongs, strainers, and shakers, as well as a cocktail spoon. If you're looking for a special design or something on the more budget–friendly side, you can also buy them separately.
23. Tasting Spoon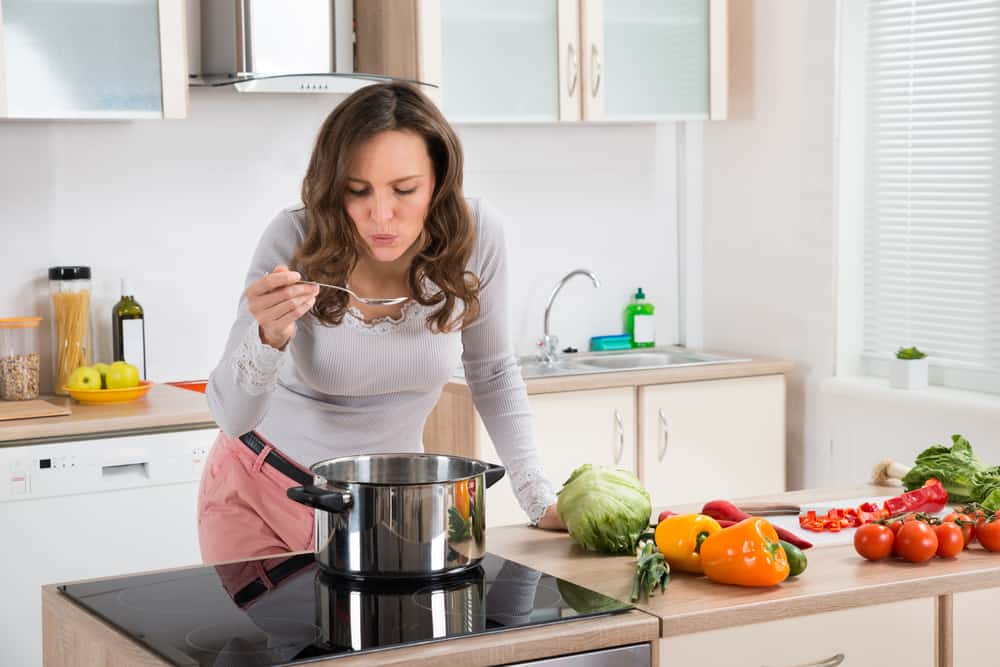 Tasting spoons are essential for professional chefs, but home cooks can also benefit from having one. Unlike dinner or dessert spoons, you just need one tasting spoon. This is because its use is in the kitchen, while you are cooking the meal.
The perfect tasting spoon should have a deep well to taste sauces and broths, as well as some flair, such as a special pattern, to make it stand out from the other spoons in the drawer. Plus, it should be sturdy enough to resist overheating. Having a high–quality tasting spoon is an investment that can make all the difference in your culinary creations.
Types of Handles and Inlays
Having the perfect silverware set is essential for any dinner party, but it can be hard to find the perfect set of knives, forks and spoons. You want to make sure you have the best quality silverware that fits your individual style. Here are some things to consider when you're shopping for silverware.
First, consider the material. Plain stainless–steel is the most durable and long–lasting option, but if you want to make a statement, you can always look into different handles and inlays. Bamboo, birch, and other woods can make a beautiful impact, while intricate edge designs and inlays can make any dinner table look like a work of art.
You should also try to match your silverware to your dishware. If you have all black plates, white handled silverware may be too stark of a contrast. You can also find stainless–steel silverware with a range of mattes and finishes to fit any aesthetic.
Finally, consider plastic silverware. While it can be useful for large gatherings or outdoor activities, in general it won't be as reliable or long–lasting as stainless–steel.
Silverware sets are now so affordable that it may be best to simply keep reserve stainless–steel on hand for any large events you may host. When you're shopping for silverware, take your time and consider all the options available. That way, you can be sure you'll find the perfect set that speaks to your individual needs and style.