Updated on December 30, 2022
If you are becoming more aware of the ingredients that go onto and into your body, you may be looking for laundry detergent alternatives. Commercial laundry detergent contains many chemicals that can be toxic to our health and wellbeing.
Laundry detergent alternatives, however, are more natural and contain fewer additives and chemicals. Read on to learn about 8 efficient and safe laundry detergent alternatives.
Laundry Detergent Alternatives at a Glance
Baking Soda
Borax
Lemon Juice
White Vinegar
Soap Nuts
Castile Soap
Bar Soap
Vodka
8 Laundry Detergent Alternatives
Here are the 8 best laundry detergent alternatives in more depth:
1. Baking Soda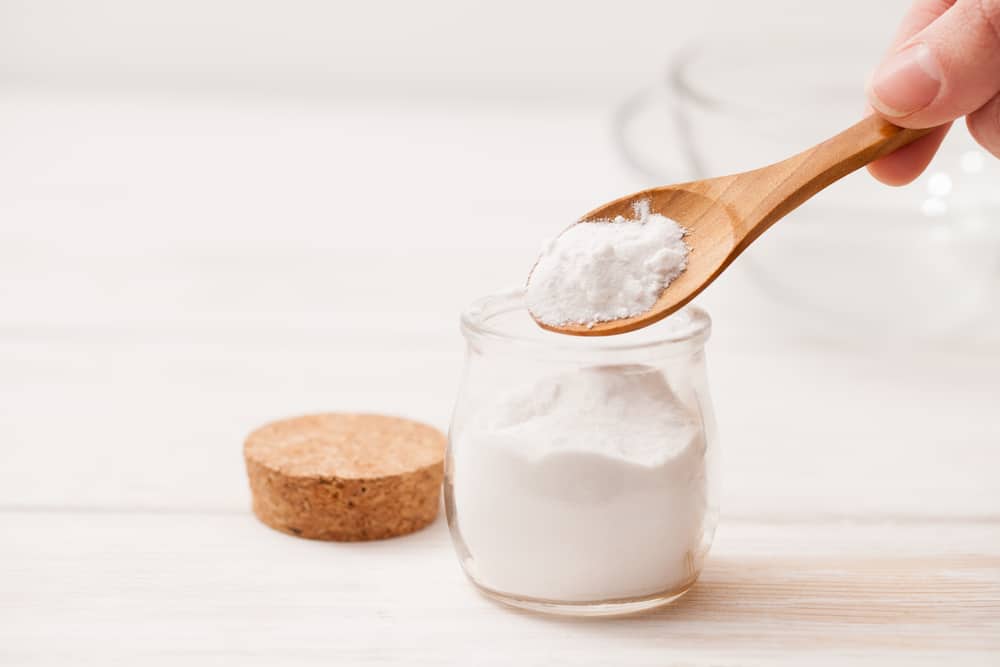 Baking soda is one of the best laundry detergent alternatives. It has the ability to brighten both whites and colors as well as neutralize acid from batteries, cleaner, vomit, or urine. These factors make it an ideal alternative to laundry detergent because it both cleans the clothing and protects the washer.
More so, baking soda does a great job of removing odors from clothing. Bathing suits, gym clothes, and mildewed fabrics would really benefit from baking soda for this reason. To amplify the odor removal powers of baking soda, mix it with bleach, but do not put this mixture with colors.
If you have old linens, baking soda is gentle enough not to ruin the delicate material but strong enough to wipe away any stains or odors. At the same time, it works as a fabric softener. More so, baking soda is more delicate on the skin, making the linens more comfortable to sleep under if you have sensitive skin.
Using baking soda in the wash is very easy. All you need to do is add 1/2 cup of baking soda to the washing machine once it has filled completely with water. In fact, you may want to add baking soda to your laundry even if you use commercial detergent.
2. Borax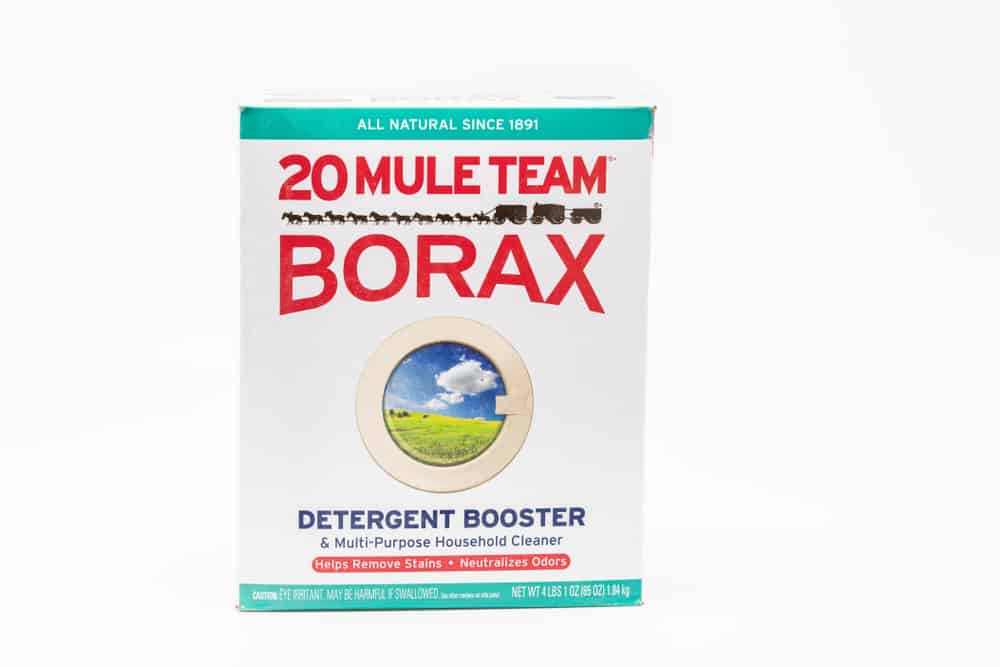 Borax is another great alternative to commercial laundry detergent. Borax is already used in many detergents, cosmetics, and enamel glazes for its cleaning properties, so it makes sense to use borax on its own as a substitute.
Borax is great because it has strong odor-eliminating properties. It is strong enough to neutralize urine, mildew, or any other bad smelling odor. More so, borax does a great job of cleaning in general. It has a scrubbing property that lifts spots and stains off the fabric, making it great for white and colors alike.
Another reason that borax is amazing is that it has the ability to break down mold and fungus growing in the washing machine. In other words, borax cleans both your clothes and your washing machine.
This alternative is also amazing because it has many cleaning purposes. Borax can be used to clean carpets, feed fruit trees, deter pests, and much more. As a result, you can buy a large box of borax and use it all around the house, saving you money in the long run.
3. Lemon Juice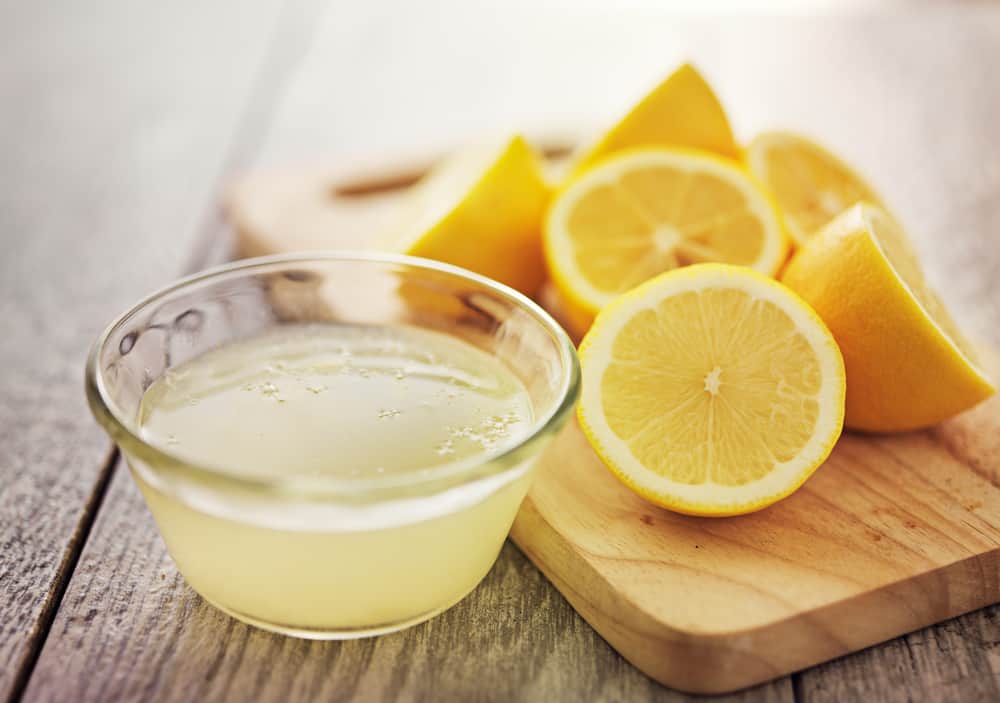 Lemon juice is an affordable and easy laundry detergent alternative. It does an amazing job of lifting stains off both white and colored clothing. When buying lemon juice, make sure it is real lemon juice or squeeze lemons yourself.
The high acidity, or the citric acid, in the lemon juice allows it to lift any stain off the clothing in a breeze. In fact, lemon juice is one of the few stain removers that can even lift rust and rust stains from clothing and other fabrics, making it superior to many commercial stain removers.
Additionally, lemon juice is great for treating juice or other colored stains. All you need to do is mix 1/3 cup of lemon juice with 2/3 cup of water to get the stain out. Soak the stain and then wash!
More so, lemon juice can treat mildew and mold, unlike most commercial stain removers. All you need to do is create a paste from lemon juice and salt. Apply the paste to the troubled area, and then wash the fabric in hot water.
4. White Vinegar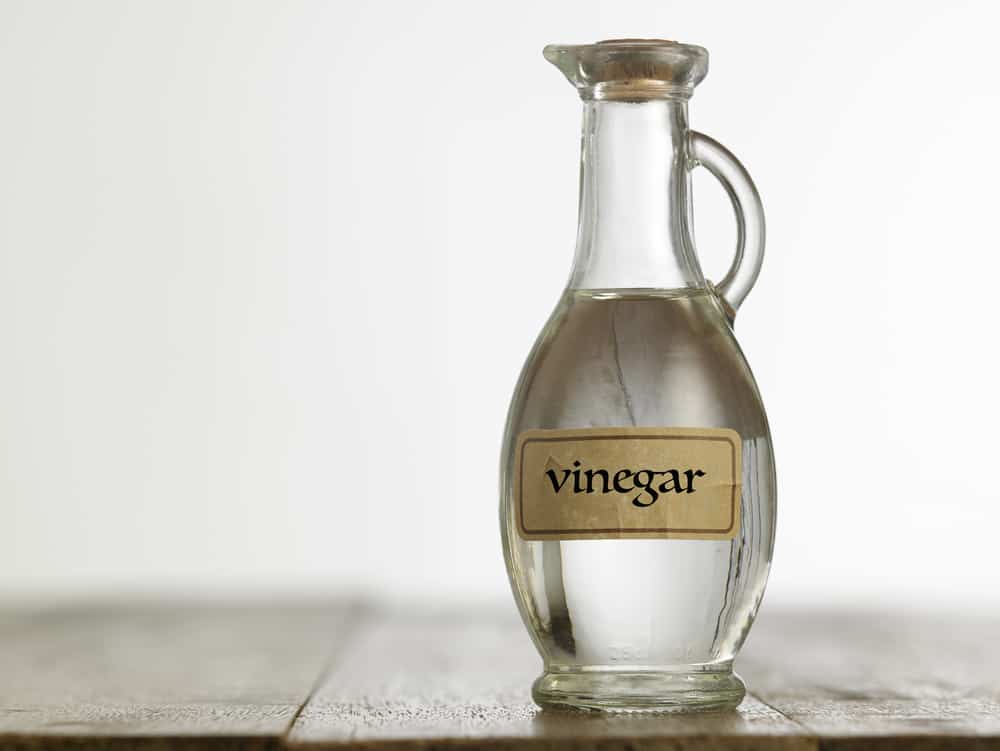 If you like your clothes super soft, you may want to consider swapping your old laundry detergent out for white vinegar. White vinegar acts as a natural fabric softener, and it does not leave any residue, making it perfect for people with sensitive skin or allergies.
White vinegar also does a great job of removing stains. Since it is slightly acidic, it will tackle any stains and spots and lift them off the fabric. It even lifts residue caused by other detergents, making it perfect for colors and whites.
Additionally, white vinegar is also great at removing odors. Pet odor, urine, and sour smells are no match for vinegar. In fact, many people add white vinegar in the fabric softener compartment alongside normal detergent.
Finally, white vinegar fights mildew and mold. This fact makes it a great option for cleaning wet clothing or shower curtains. It also helps to protect and clean the washing machine by removing mineral deposits that can be caused by commercial detergents.
5. Soap Nuts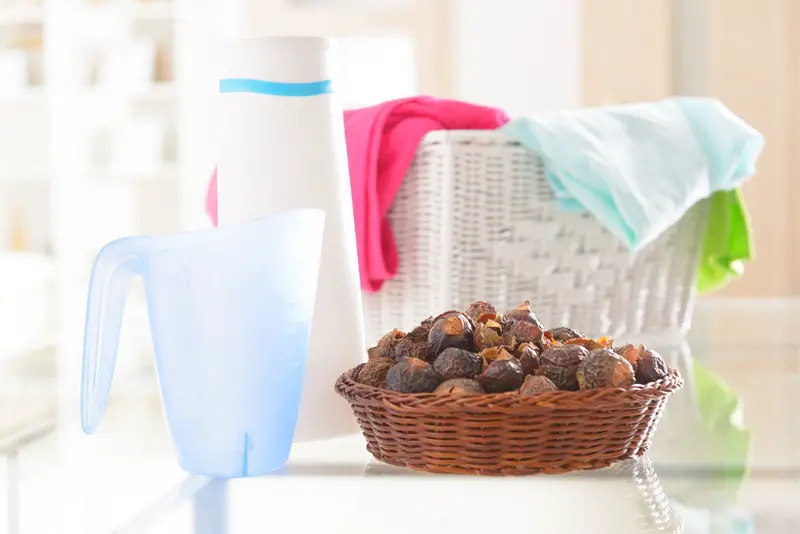 If you are new to natural products, you have probably never heard of soap nuts. Although washing your clothes in nuts may sound crazy, it is not. In fact, there are many people who are swapping their commercial detergents for soap nuts.
Soap nuts are actually the dried husks of the soapberry nut, which is native to India and Nepal. Even though they are called nuts, they are classified as berries, so they are not dangerous to people with nut allergies.
Soap nuts work as a detergent alternative because they contain a natural soap called saponin. When the husks are put in water, they absorb that water, and the saponin is released. This release creates a soaping effect that is comparable to any mainstream soap.
Many people prefer soap nuts to detergent and other alternatives because they are friendlier to the environment. After you use the nuts a few times, the remainder is compostable, making it waste-free.
Even though the soap nut is completely natural and waste-free, that does not mean that they are gentle on stains. Because of the natural soap within the nuts, soap nuts can clean clothing and lift off dirt and stains from the fabric.
6. Castile Soap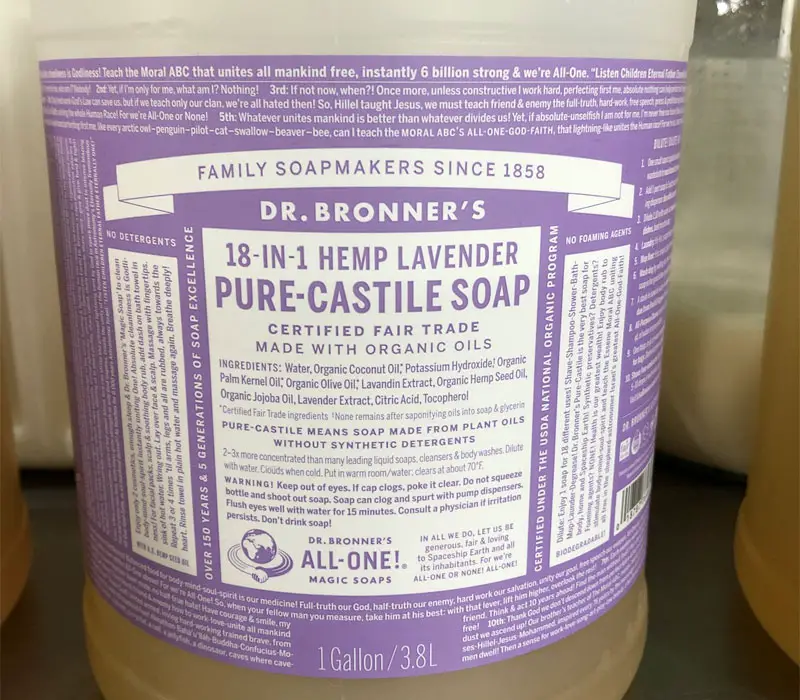 Castile soap is another great alternative to laundry detergent. Castile soap is different from other soaps because it is made completely from plant-based oils. As a result, castile soap includes fewer chemicals and can be used for a variety of purposes.
Another great benefit of castile soap is that it is vegan and cruelty-free. Most soaps are made from tallow, which is animal fat. Since castile soap is derived from plant-based oils, it is the more cruelty-free soap option.
Even though castile soap is cruelty-free, it is anything but to stains and odors on clothing. On the contrary, castile soap has strong cleansing properties. A castile soap-based detergent is strong enough to lift off ground-in chocolate chip stains.
To use castile soap, you will need to dilute the soap or use other ingredients. You can check out the dilution chart of Dr. Bronner's castile soap here.
Castile soap is also amazing because it can be used for several reasons other than laundry detergent. In fact, the Dr. Bronner's brand is known for having 18 potential uses! That's a lot of uses with one product, which will save you a lot of money and storage space.
7. Bar Soap
If you are not concerned about vegan products, you can use a standard bar of soap as an alternative to laundry detergent. This option is extremely affordable and readily available all over the world.
Bar soap is awesome for spot treatments and handwashing. All you need is a bar of soap, some muscle, and maybe a brush or cleansing tool of some sort. When you are purchasing your soap, make sure that it does not contain oils or skin softeners as these products can cause your clothes to spot.
There are several ways that you can use a bar of soap as laundry detergent. Firstly, you can shave some off the bar and melt it with hot water. This technique will create liquid soap that is more like commercial laundry detergent.
Another technique you can use is by simply rubbing the bar into clothes. If you do this, you will want to have a toothbrush or cleaning brush to help rub the soap into problem areas. Make sure not to rub too hard, however, because that could cause the fabric to pick.
8. Vodka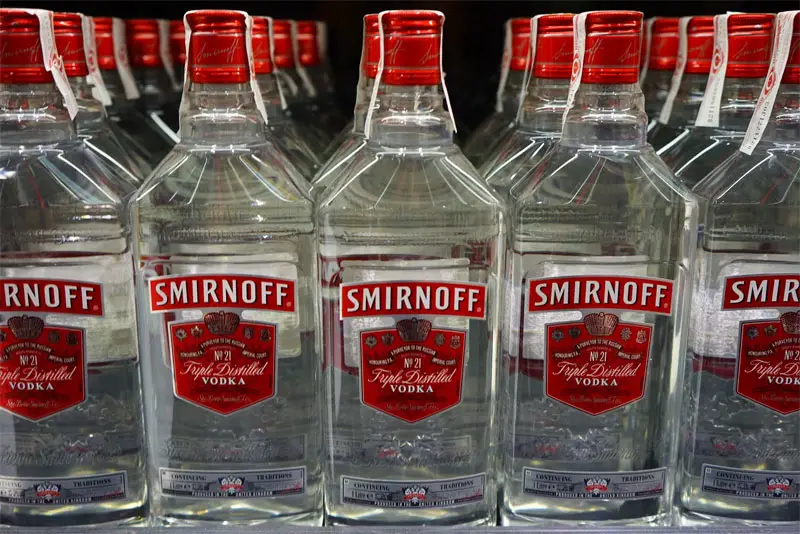 If you need to freshen up your clothes but do not want to fully wash them, you should consider making a refreshing spritzer with a vodka solution. I know, cleaning your clothes with vodka sounds crazy, but it really is great for refreshing lightly soiled clothes.
All you have to do is mix equal parts of water and vodka (use the cheapest stuff you can find) in a spray bottle. Once you have the solution, spray the clothes with the solution and hang them out to dry. You can learn more about this technique here.
This solution works because alcohol works as a disinfectant. Since vodka has a high alcohol content, it works great at disinfecting your clothing. It also will not leave a musty or alcohol scent behind, which is a good thing.
Obviously, this solution is best for clothes that need refreshing. It will not lift stains from the fabric or remove strong odors. So, opt for another alternative for heavily soiled clothing, and save this option for clothes that need a bit of a pick-me-up.
Having this solution on hand will save you money and be better for the environment. If you choose this method over fully washing lightly soiled clothes, you will reduce your water use. This fact makes this alternative better for both the environment and your wallet.
Conclusion
There are many laundry detergent alternatives on the market, but you just have to know where to look. We selected baking soda, borax, lemon juice, white vinegar, soap nuts, and castile soap as the best alternatives. We also listed a bar of soap and vodka as great options for touch-up and refreshers.
With these 8 alternative options, you will be cleaning your clothes with nonhazardous materials in no time!