Updated on October 7, 2022
Have you ever wondered what was the best way to decorate your dining room/living room? Depending on your budget and constraints, you have several options.
If you prefer to be sparse, keep things simple. For those of you with a flair for adventure, explore the cultures of the world via decorating your living room in a particular cultural theme. Whether you're looking for the frugal, spartan look or are considering turning your living room into a ramen shop lookalike, here are some suggestions.
Space Layout
Decide whether you want to separate the living room and dining room or keep them together and open. This can make a big difference in things like conversation ability and traffic flow.
Open-space
If you've never been one for walls, keep the combined room open and inviting. The main thing to decide before decorating the room will be the placement of the furniture and the flow of traffic through the room.
Depending on your needs, you might want to keep the couch a foot or two away from the wall to allow people to walk behind it instead of blocking the television every time they walk by.
Multi-space
Not thrilled about being distracted by someone in the dining room while streaming your favorite show, divide the area up.
Use curtains, dividers, or furniture to split your long, narrow room into sections. The options to do this range from store-bought to handcrafted.
Ideas:
String up vinyl records or CDs
Create a room by moving a shelf or two
Type of Floor
Your decoration choices and abilities might vary based on whether you have carpet, hardwood, linoleum, etc.
Floor Color
You will also have to account for the color of your floors when decorating. Having too bright or dark a room can be an issue when you combine the wrong pieces of furniture and décor with your light or dark carpet or hardwood.
Less is More
Why not embrace the notion of less being more? The sheer amount of options and decorations can be overwhelming for some. If this is the case for you, keep it simple.
Suggestions:
Hang a few plants around the room
Keep a few photos on the shelves
A few well-placed pieces of furniture and some plants, candles, or photos can go a long way. With materialism at an all-time high, it can be quite refreshing to walk into a room and not feel as if the walls are closing in on you.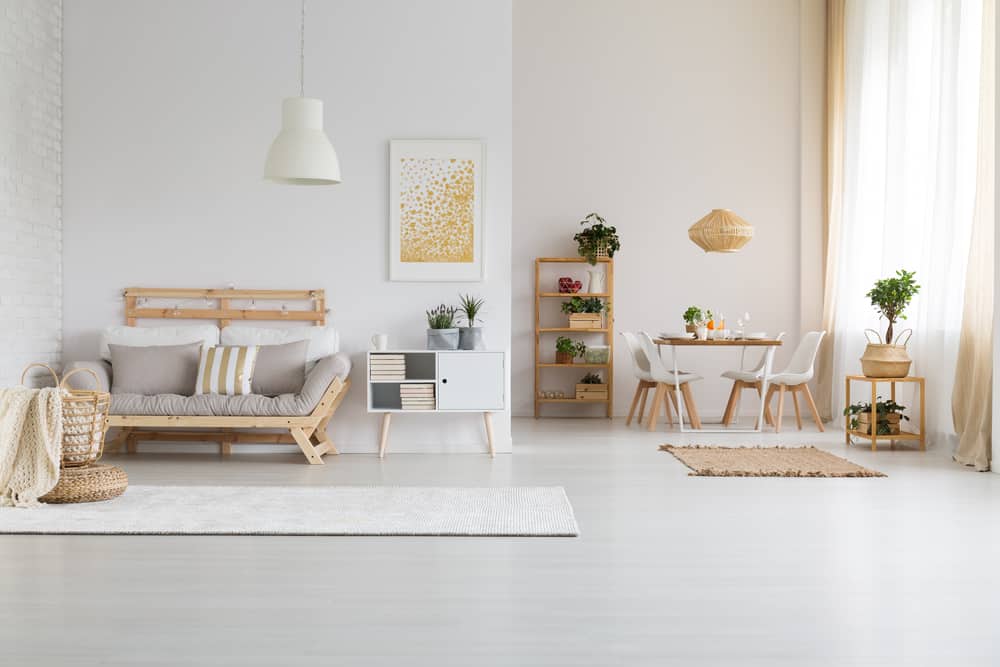 Cultural Influence
Who hasn't wanted to experience life in a different culture? It's easier than ever for people to experience and inundate themselves in another culture, embrace the wealth of information at your fingertips and create a vibrant cultural experience in your own home.
Idea:
Buy a bamboo and rice paper divider and begin your visual journey to the Orient
So whether you've been binge-watching Tokyo Diner and want to recreate the set or yearn for the coasts and culture of Costa Rica, you can easily morph your living room/dining room into a cultural monument.
Creative Outlet
Hang posters
Assuming you're not worried about tape marks or small holes in the wall, and you've never heard of the E-Z peel poster hanger adhesive, a simple and effective method is to pin up some posters all of the combined room.
Paint a mural
Micheal Angelo isn't the only one who can paint a mural. If you're a little creative and don't mind a few splotches of paint on you, embrace your creative side and bring your vision to life.
Even if you're not very good, who cares? After all, it's not going to be showcased for the world to see, unless of course you're feeling confident and you want to post it for all to admire.
Collage it Up
After you've decided on the room layout, you could use a bunch of clippings from your favorite magazines or photos printed off to make a collage over your walls. Step foot into a rain forest or a blast from the past when you venture into your living room.
Furniture Matching
A great way to keep the room in balance is to purchase matching furniture. Although this may seem obvious, the ability to quickly move some furniture and have it still complement the room is an effective way to decorate.
The furniture matching can be, color, style, or a combination thereof.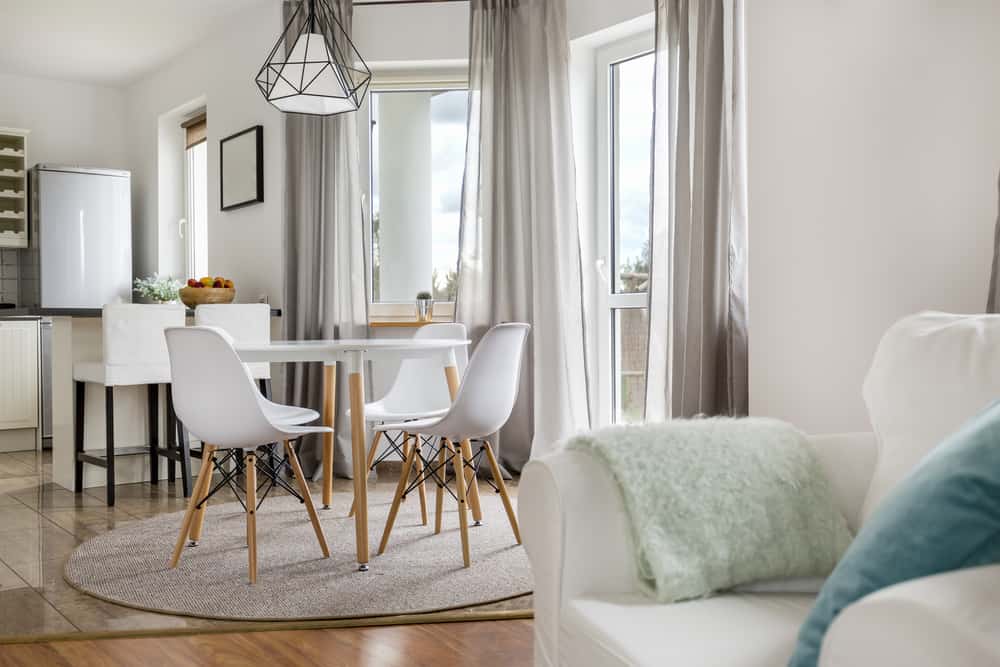 Knowing the right way to decorate a house, especially a living room and dining room combo, can be a challenging undertaking. After all, it's the space that people will first see upon entering your humble abode. Keep these suggestions in mind and explore the plethora of other options you might find online or from your muse.