Updated on August 19, 2022
Want to know how to condition leather? Luckily for you, it is much easier than you may think it is! With a bit of time, some elbow grease, and just a few items, your leather will look new and stay that way for a long time.
You start with cleaning your leather. Use saddle soap or another leather cleaner. Once your leather is clean, you will condition it with a leather conditioner of your choice. If you are conditioning the seats in your car, you should look for a product with UV protection.
Next, you apply the conditioner with a rag or sponge, taking care not to use too much. Let the conditioner rest in a shady area overnight before you buff the seats.
Conditioning Leather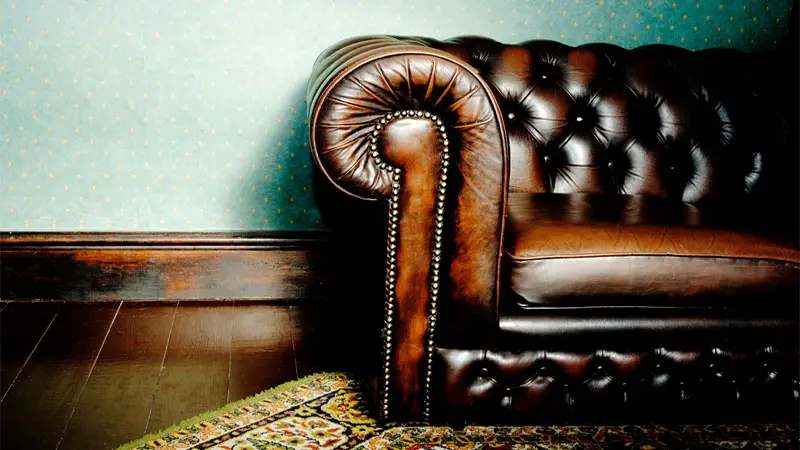 Moisturizing and protecting leather is a crucial step in the maintenance of your furniture, vehicle interior, belts, and other leather items you own. Just make sure you don't over-condition your leather. Most leather furniture and seats only need to be conditioned a few times a year.
Related: How to Soften Old Leather
1. Clean
First, you will want to clean your leather. For furniture and car interior, start by vacuuming the item to remove and dirt, pet hair, and other debris that may be lodged in the crevices.
Next, wipe down with a cloth dampened with the cleaning solution of your choice. Do not soak the leather, and be careful around tears and other perforation or damage.
You can follow up by scrubbing your seats with the same clothing solution and a soft-bristled horse hairbrush. Always be sure to wipe the seat off well with a soft microfiber cloth and let it dry completely before conditioning.
2. Choose a Conditioner
What is the best leather conditioner? With so many leather conditioners on the market, it's hard to know which one is the right choice for your specific needs. There are some key details to check into.
First, make sure is pH neutral and water-based. Also be sure that the ingredients don't include silicone, wax, or petroleum distillates as these can cause your leather to have a waxy or greasy finish. You should also think about how much sun exposure your items get so you know whether or not you need a conditioner with UV protection.
3. Conditioning Process
Before applying the conditioner to your leather, you should perform a spot test in an area that is fairly inconspicuous to make sure the product you chose won't discolor or damage the material.
If nothing negative happens, then apply the conditioner all over with a soft sponge or microfiber towel, massaging the leather gently to work the conditioner deep into it. Be careful when applying the product so you don't use too much.
Let the conditioner rest out of the sun for at least an hour so it can soak up the conditioner. After the time is up, buff the seats with a microfiber towel or an old t-shirt. This will soak up any excess conditioner as well as polish your leather.