Updated on January 3, 2022
If your home has a formal living room and you rarely use, it, take a look at this guide for some inspiration on how to repurpose your formal living room! Most smaller homes have a living room, kitchen, dining area, and bedrooms but some of the more modestly sized spaces have a formal living room, formal dining room, or both.
Formal living and dining rooms were originally designed as an entertainment space for your guests but over the years, they've been used less and less for hosting a gathering with your friends and have become more of a showroom for your unused furniture.
Having a room in your home that doesn't get used is both a waste of space and money. I mean, you're paying to heat it and cool it so you might as well transform your forgotten formal living room into a space that will be used and loved by your family!
Alternative Uses for a Formal Living Room
1. Personal Bar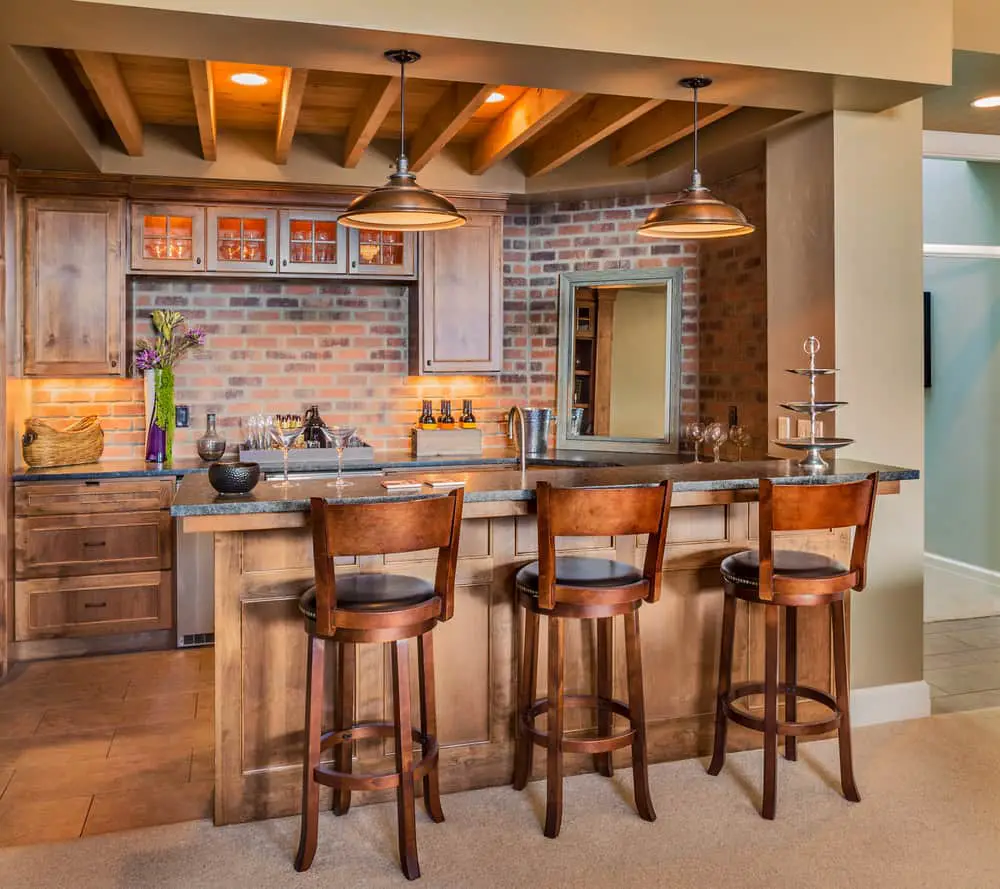 Take your formal living room to the next level by transforming it into a personal bar! If you love hosting dinner parties and want a new and innovative way to entertain your friends and family, a personal bar is a unique and creative touch that is sure to impress.
This set up is ideal for those that enjoy a nice glass, aged whiskey, or craft beers. If you don't drink or are against having alcohol in your home, this would of course not be the best choice for your home.
There are a ton of ways that you can personalize your bar to make it the perfect fit for your home. You can choose from a wide range of materials and finishes for the bar. Some people like a more rustic look and decide to go with a stained wood bar.
Other people want a marble countertop that matches the counters in their kitchen or bathroom. You can have wine racks on the wall behind you or you can have shelves installed that allows you to have your high-end liquor prominently displayed for yourself and your guests to admire.
If you want your bar to have the feel of a sports bar, you can add a television, pool table, or dartboard to further increase the value and fun of your personal bar. With the addition of one or more TVs, you can make your personal bar the go-to spot for your crew's Super Bowl party or for any other championship game you want to watch.
Whether you want a classy wine tasting room or you want your own personal sports bar, a home bar can really elevate your formal living room. Whether you choose to buy your bar or you want to get your hands dirty and build the room yourself, your friends and family are going to love this space.
You should have no problem creating your dream room since most homes that have formal living rooms are typically plenty spacious for what you want to create.
Pros:
If you love the idea of relaxing at the bar after a long day but don't necessarily want to socialize, then having a bar in your home would be an excellent idea. You can come home, kick off your shoes, put on some comfy clothes, and sip on your favorite drink at the bar.
Great way to entertain guests while dinner is finishing up in the oven. Conversation with your friends and family at the bar is a great way to add to the overall feeling of the evening.
Cons:
Not the best choice for those that are against drinking, whether it be for personal or religious reasons.
Be mindful of your bar if you have teenagers that are left home alone if you go out of town for business or pleasure.
2. Exercise Room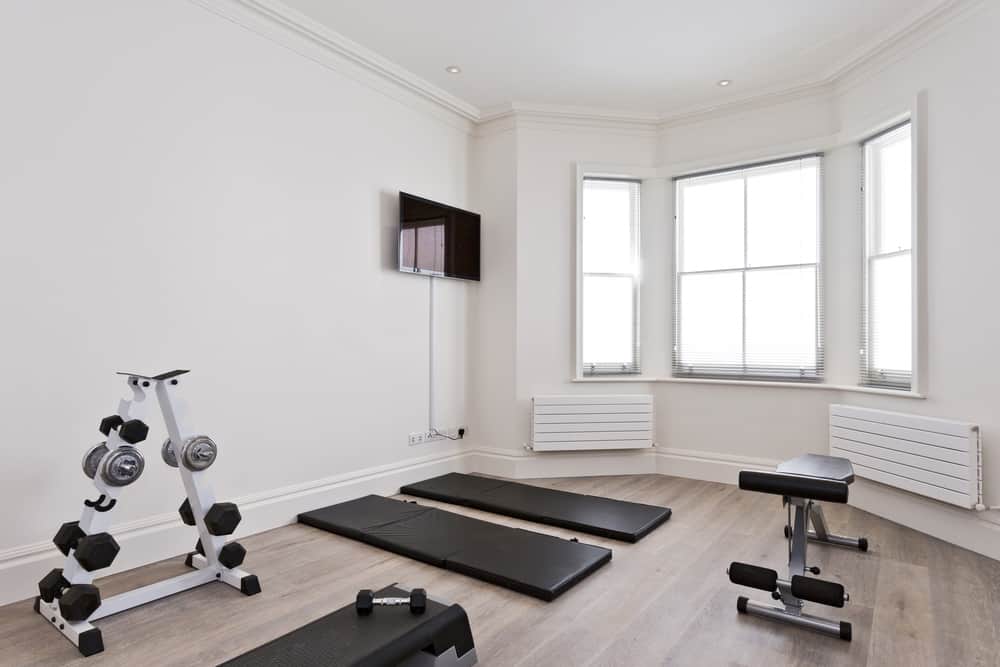 If you love the idea of getting healthy and in shape but you don't want to go to a public gym every day, a personal home gym or exercise room would be a great addition to your home.
If you have a formal living room that is just taking up space, breathe new life into it by turning it into your exercise room! You don't even need to invest a ton into equipment to get started!
A few things you can add to the room would be a smart tv and some yoga mats so you can follow along to some of the many amazing yoga videos on YouTube. You can start out with some smaller weights or a weight set so you can lift to tone your muscles. Cardio equipment is also a must for your home gym. Luckily you should have no problem finding a used treadmill or exercise bike.
If you aren't interested in doing cardio or lifting weights, simply using your space as a yoga or pilates studio would be great as well. Many people use Pilates and yoga as their main form of exercise, so you can certainly do the same thing! Make sure you invest in some decent mats for the floor so you can stay safe and comfortable while you're exercising.
Deciding on the right items to add to your home gym all comes down to your personal preferences as well as your physical abilities and limitations. If you have a heart condition and need to keep your heart rate lower, cardio wouldn't be a smart plan.
If you don't have any desire to lift weights, pass on them for now and give the weights at the gym a shot before you purchase a set for your house.
Pros:
You may have an easier time sticking with your exercise routine and reaching your goals if you don't have to leave the house to use the equipment you need for your health journey.
Less embarrassing to work out at home if you are self-conscience about your looks or you have anxiety and can't bring yourself to work out in public.
You don't have to worry about missing a workout because of your scheduling. Since this gym is in your home, there are no rules or limitations on what time of the day or night you decide is the best choice for you to work out.
Cons:
Exercise equipment adds up and a home gym may not be the most budget-friendly use of the space.
3. Music Room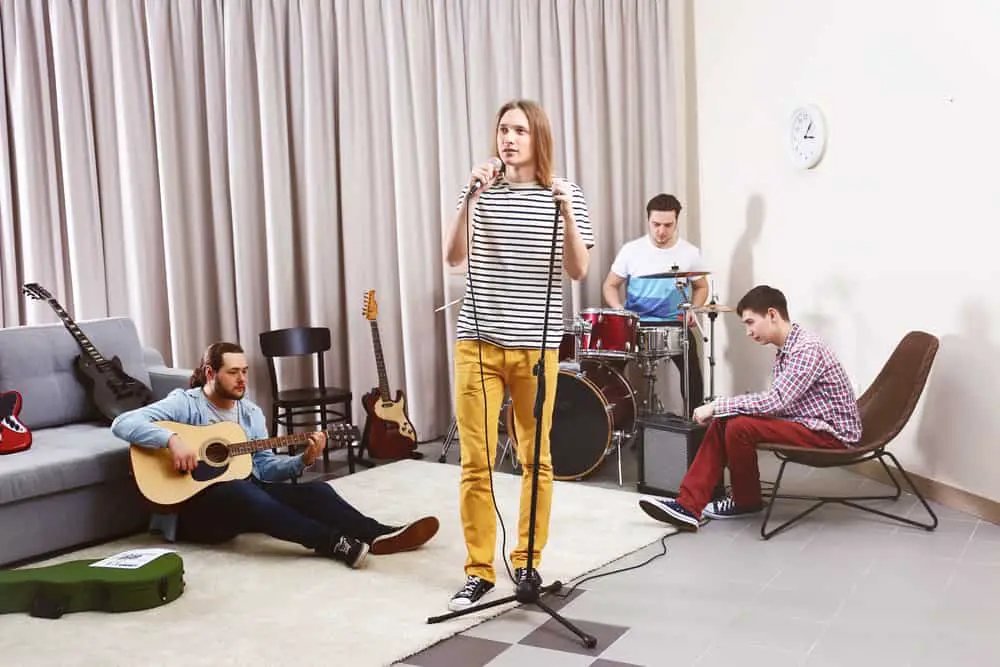 One of the things that people from all walks of life can agree on is the power of music. No matter what your religious or cultural background is, music has probably been a big part of your life at one point or another.
You may even have some experience playing music yourself. As a musician, you're probably familiar with how difficult it can be to find a place to practice your art, especially if you live with anyone else.
Having a quiet place you can go to read over sheet music and practice playing your favorite instruments is super important so that you can continue improving your skills without disturbing your spouse, kids, or roommates.
For those without a dedicated rehearsal and study space, they're more likely to lose interest or stop playing. If you are committed to your music, you can easily repurpose a formal living room or dining room and use it as a music room!
To upgrade your formal entertaining area and turn it into a proper music room, you can soundproof the room and add furniture and rugs that help with the acoustics of the space. Add a piano, guitar, violin, or any other instrument that you play or want to learn how to play and you'll be jamming in no time!
Having a music room is great for people that have a band or for parents that have kids that play instruments since you'll have a dedicated space that everyone can enjoy together. From practicing to small home performances, a music room is a fantastic use of space for musical families.
Pros:
Great way to use up a room that isn't being used to its full potential.
A soundproofed music room is perfect for homes with one musician that doesn't want to disturb their family or roommates while they practice.
Cons:
Soundproofing the room may be expensive and time-consuming.
4. Library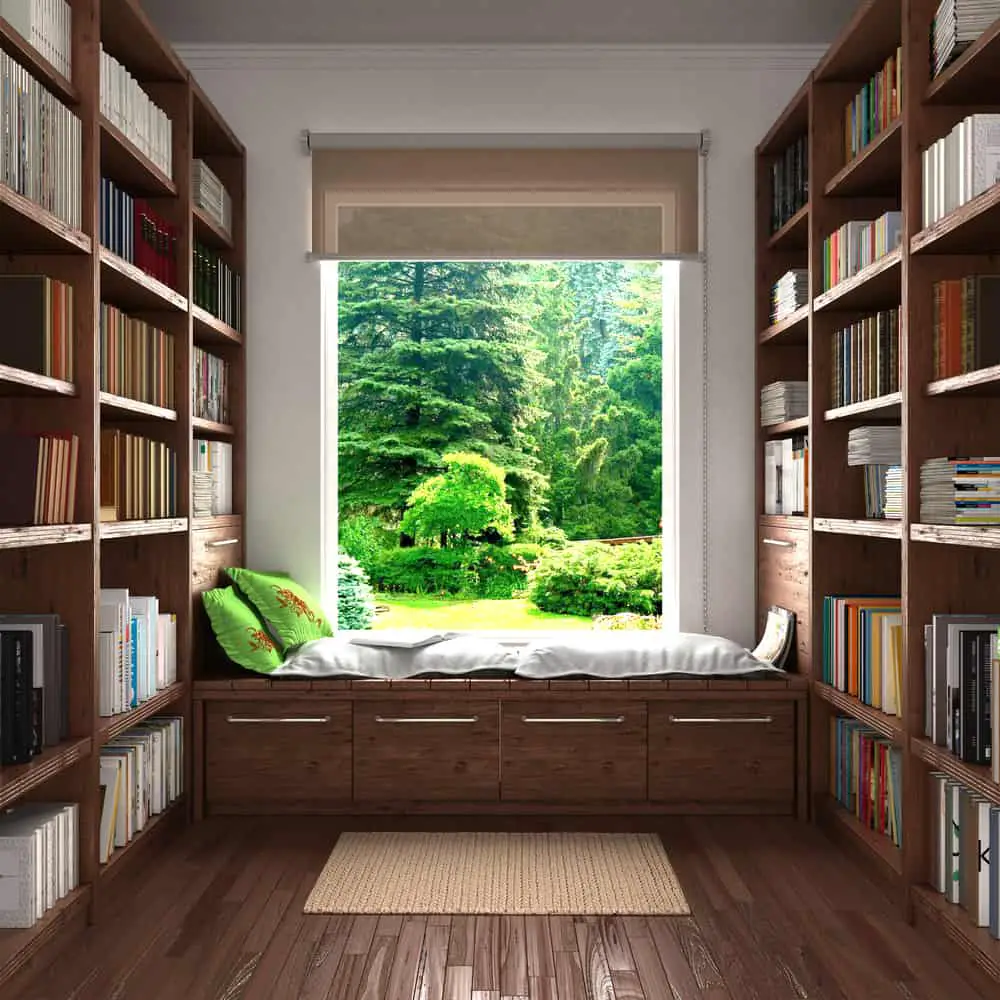 If you are one of the many people worldwide that loves to read, a library in your home would be an excellent use of your space. You can have wall to ceiling bookshelves or you can go with covering parts of the walls.
The possibilities are endless when you're designing your dream library. Nothing compares to relaxing in a comfy seat and cracking open a real, paper book.
Do you have boxes upon boxes of books tucked away in storage or hiding in your basement? Take those books out of hiding and proudly display them as they deserve to be displayed! For those that have an extensive collection of books, being able to give each one its own home on a shelf in your personal library would be an excellent idea.
When decorating your library, one of the best things you can add to the room is a comfortable chair with adequate lighting. Some people like the idea of having a little reading nook, an alcove, or a simple window seat.
Others want a plush, upholstered chair that they can curl up in. You can add knickknacks and other decorations to your shelves if you want or you can fill them completely with your various reading materials.
Another thing you can add to your library is a kids' corner if you have children. Kids love having things that their parents have so having a spot in the room with their own shelf and chair or reading nook would be a special, personal touch that will make your son or daughter feel like they fit right in.
Pros:
It gives you a way to keep your books organized and available to be read again.
Clears up space in storage since you won't have boxes of books stacked everywhere.
You can add a corner for your kids so they feel included, too.
Cons:
This isn't the right choice for everyone. If you are not a reader, you probably see this as being impractical.
There may be smarter uses of the space.
5. Home Theater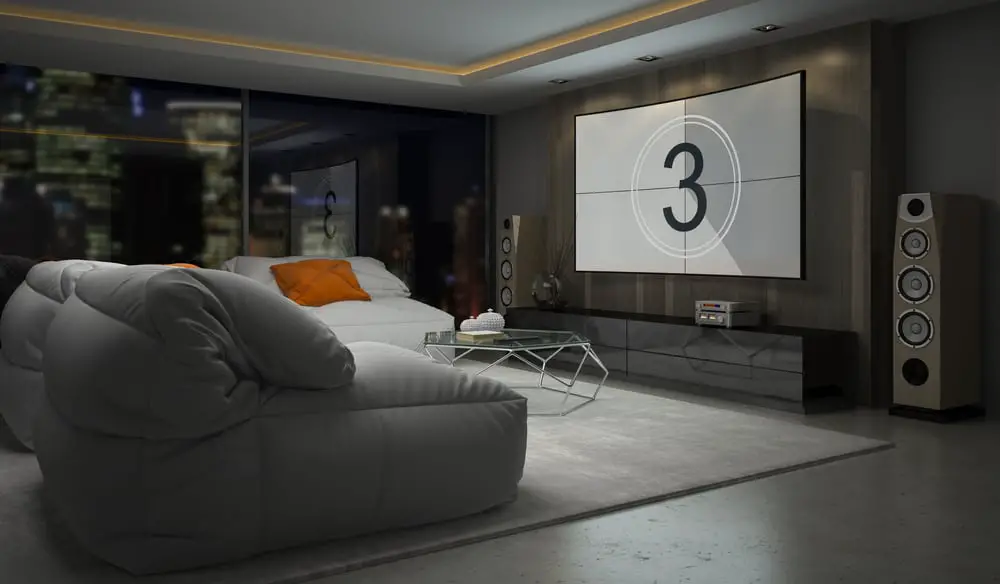 If you love movies and want a space in your home where you can relax alone or with your family and spend some time watching your favorite movies and TV shows, a home theater would be an excellent way to repurpose a formal living room.
Home theaters are a really cool choice for homes that have extra space that isn't being utilized properly. If you have kids, they'd love to have a movie premiere for their next birthday party.
With most projectors, you can use a DVD or BluRay player to watch any movies and shows you own. You can even hook up a laptop and watch YouTube videos or any digital media you may own.
A couple of things you can add to your home theater to really make the space pop would be some really comfortable chairs, such as plush recliners or couches.
You can even get a popcorn machine and set up a small concession counter in the back of the room. Include your family's favorite candies and other movie theater snacks. A mini-fridge with drinks is another great addition.
For movie parties, you can create or print movie tickets, movie posters, and flyers or invitations to the party. Adding a marquee is another fun way to bring the room to the next level.
Movie premiers are also fun if you or a friend or family member likes to make short videos as a hobby. Having a personal theater in your home is a great way to use your formal living room or dining room.
Pros:
Great idea for themed parties.
It can be customized with any furniture and audio system you prefer.
A fun way to have a date night at home rather than going out and spending money at the movies.
Cons:
It may seem impractical if you don't watch a lot of movies.
6. Kid's Playroom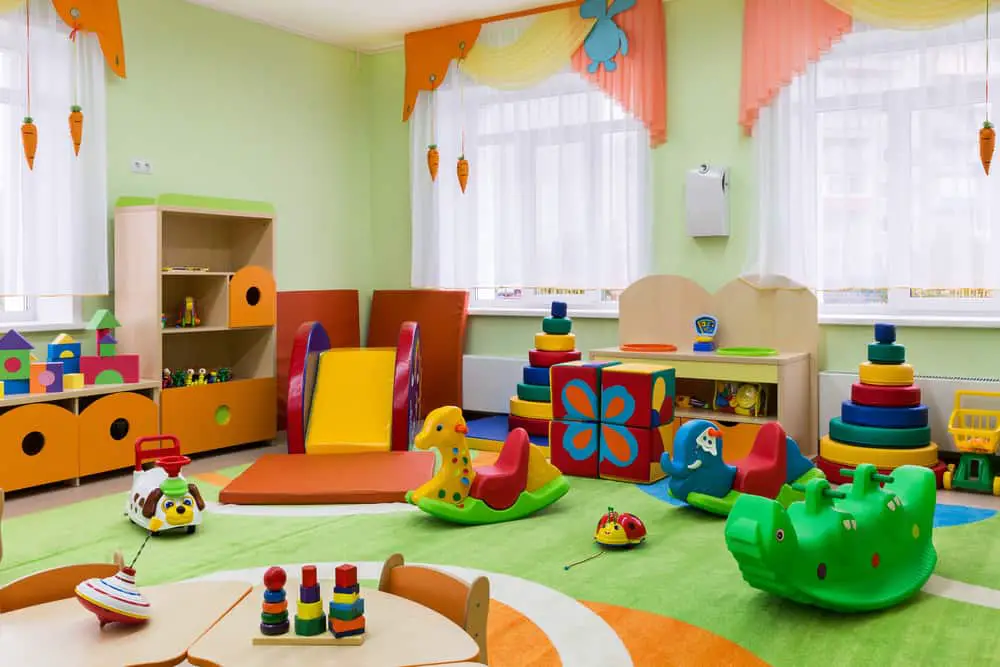 One of the best things you can do in a home with extra space such as a formal living room or dining room is to transform it into a kid's playroom. From toddlers all the way through their teen years, a playroom will get a ton of use.
You can start out with a ball pit, slide, and fun light-up toys for toddlers, transition and put in a small indoor-safe swing set, and eventually turn it into a video game room for your teens.
If the placement of the formal living room allows you to have a view of the space from your kitchen, living room, or other space, you'll have the peace of mind of being able to see the kids from several areas. You can even add seating in the room for you and your friends to sit during playdates so you can keep an eye on the kids while they're playing.
For kids that love playing pretend, you can turn their playroom into a medieval castle, a pirate ship, or a number of other fun setups for them to play in. A dress-up set, toy kitchen, and many other real-world play items are entertaining for little ones and can still be fun as they get a bit older, as well.
If you homeschool, you can use the playroom for play and for school. Just make sure you have a place to sit for your kids to do arts and crafts and work on worksheets, writing practice, and reading. The possibilities are endless when you're able to transform your existing living space into the perfect playroom for your little ones.
Pros:
You can truly customize the playroom to fit your kids' wants and needs.
The items in the room can be replaced as your kids get older and their interests change.
It can double as a homeschooling space.
Cons:
There is the chance that you won't be able to see your kids if you are not in the room or the doorway.
7. Home Office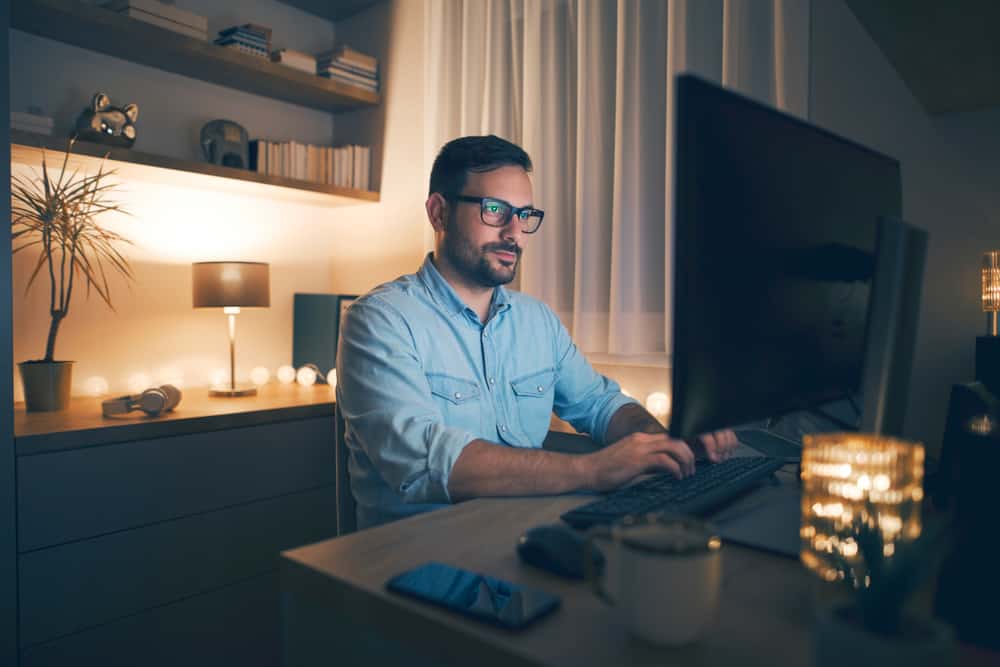 When it comes to working from home, it is so much easier to stay focused and meet deadlines if you have a dedicated space that you can use specifically for your work. A home office is a necessity for people that work from home, whether you do this exclusively or there are certain days or times that you are allowed to work from the comfort of your own home.
Home offices are also great for people that run a business of their own. You'll have a place where you can store all of your important documents, as well as a quiet space to crunch the numbers and get things accomplished.
For anyone that needs to be able to file paperwork, school work, or just have a spot they can use for work, a home office is a great option.
Another great use of a home office is for schoolwork. If you're in college, working on getting your GED, or you're a teacher, home offices are very useful. You can write papers, draft your hypotheses, and grade papers from the comfort of your own home.
Being able to study in an office at home rather than having to use the library at school can cut down on distractions. You can also study as late as you want to without worry that the library is closing. You also won't have to drive home after a long night.
Pros:
You can set up a home office really quickly and without needing to spend a ton of money.
It gives you a dedicated space for working or studying without distractions.
You can set up a desktop computer or use a laptop at your desk.
Cons:
Not the most practical idea if you don't work from home or study at home often.
Conclusion
Overall, there are several great ways that you can transform and repurpose a formal living room so that it is a well used and well-loved space. Taking your formal living room to the next level can be as simple as filling it with toys for your kids or as fun and dramatic as creating your own personal cinema.
No matter what kind of fun you want to have, repurposing your formal living room is a fantastic way to utilize a room that isn't getting the attention it deserves.