Updated on January 3, 2022
When you walk up to a home, the first thing you see is the entryway. We want to show you a great way to create a wonderful and striking look for the entrance.
Creating contrasts is the best way to draw attention in design. By going with a black front door, you can create amazing design schemes for the front of your home. Black front doors are a perfect match for so many different styles and materials. Whether you want something classic or contemporary, a black front door could be what you need.
Take a look below and see if anything here catches your eye.
Black Front Door Design Ideas
1. Townhome Classic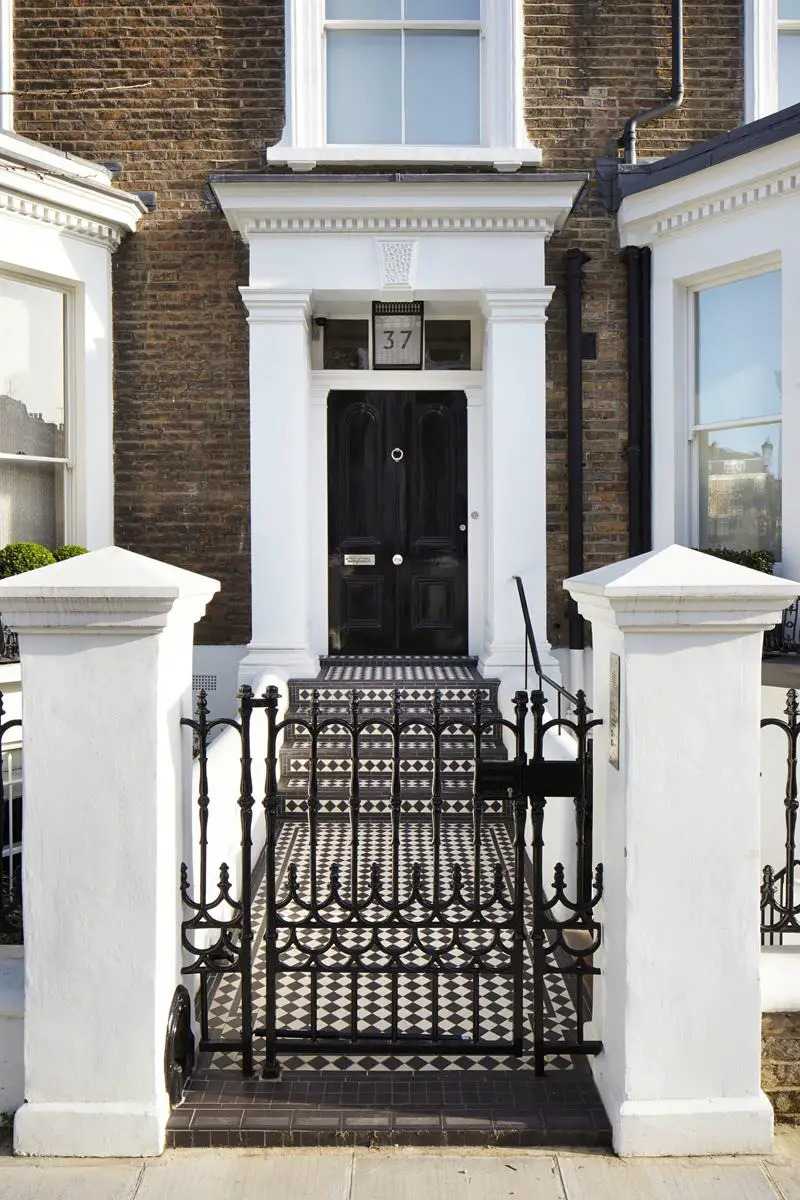 How can we not love the way this entryway looks. This door is flanked by white columns that extend to the street and the walkway is a mix of black and white.
2. Wonderful Color Combinations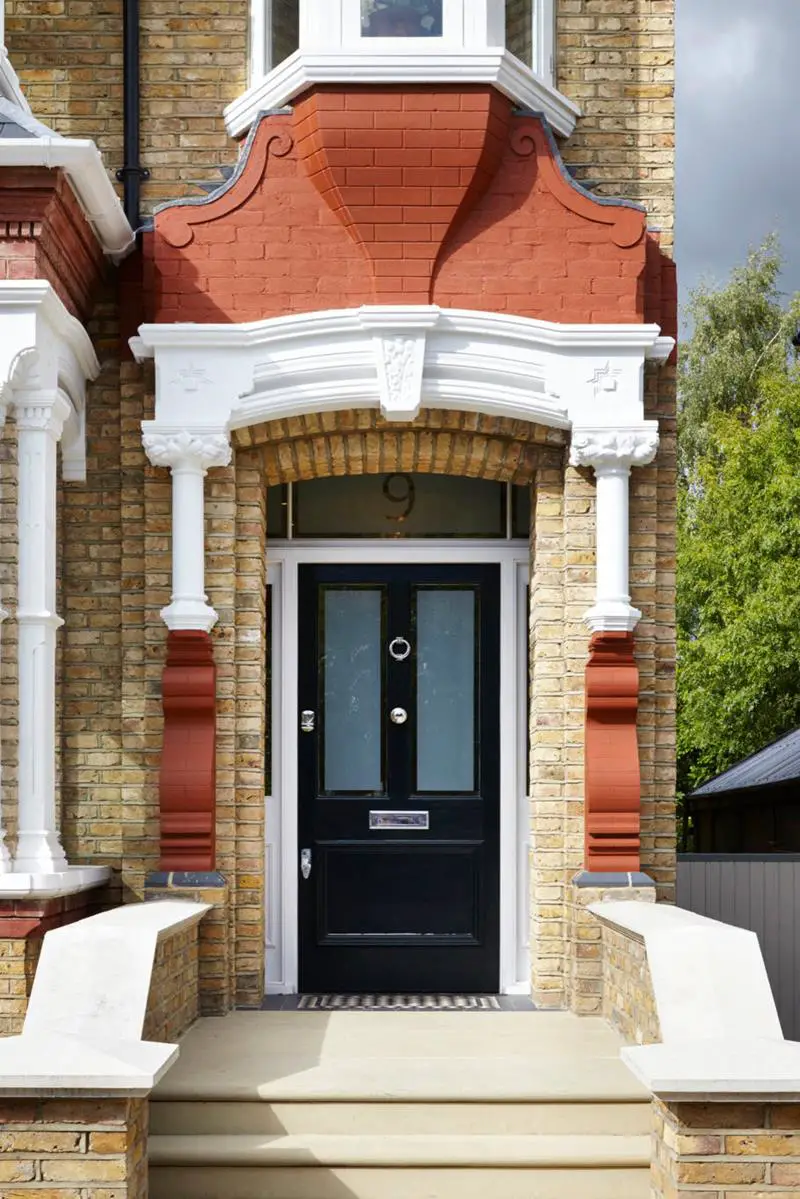 The slightly Gothic sense of style created by the brick around this doorway is a great match to the dark and light blends.
3. Planter Welcome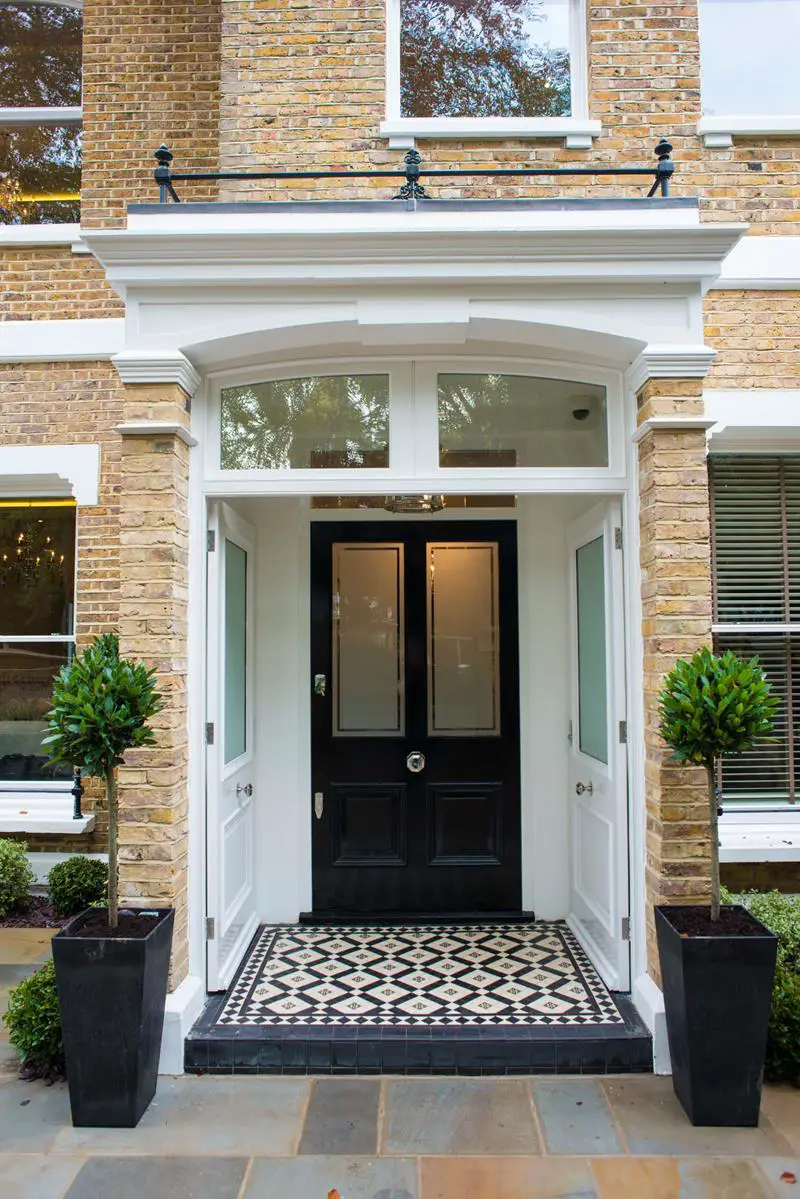 When you have a beautiful contrast created like this one, with a black door flanked by white, putting simple planters at the entrance will look wonderful.
4. Traditional Entryway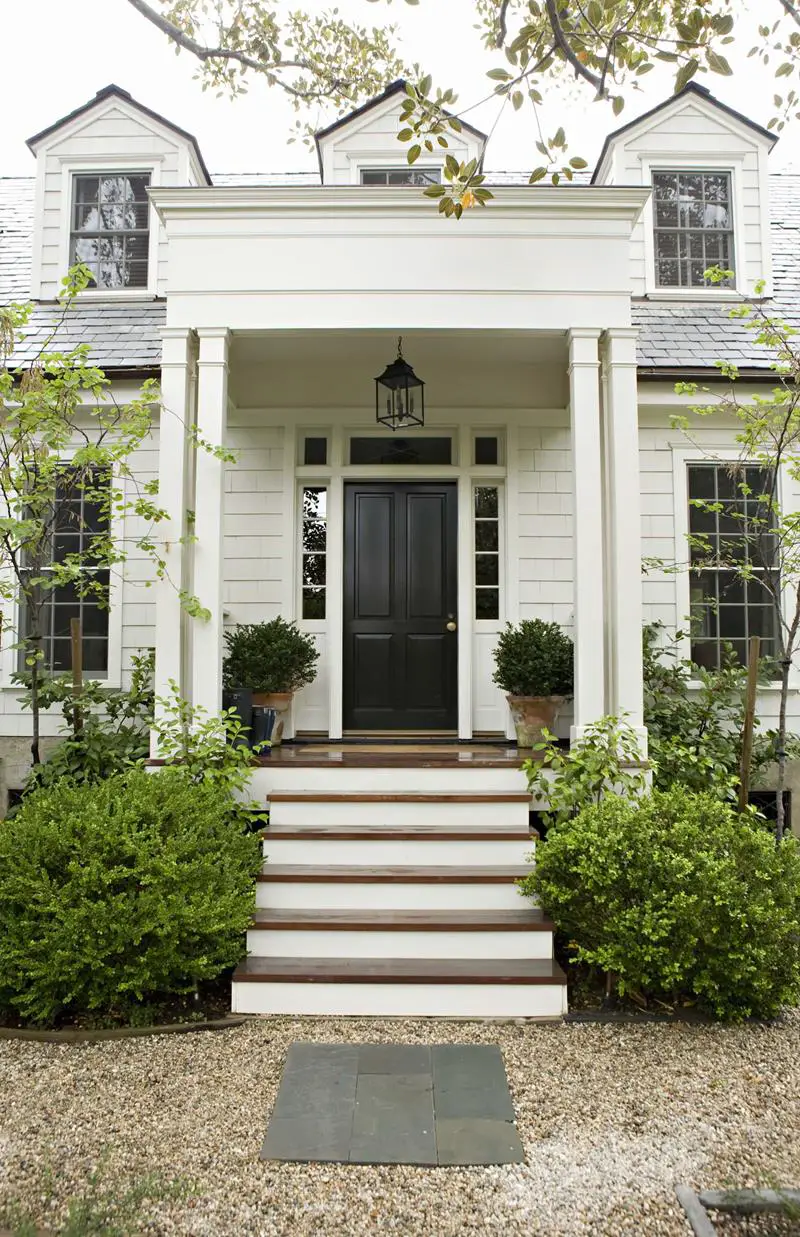 5. Flanked By Columns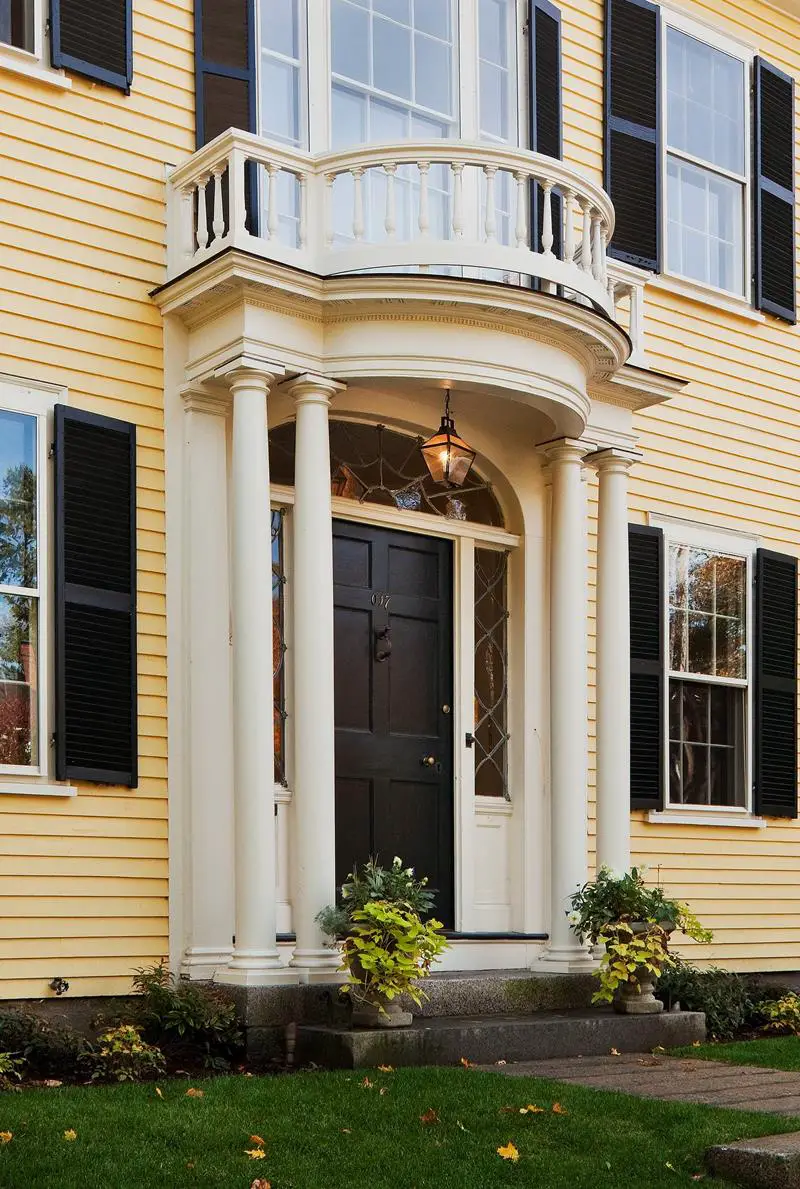 It doesn't always have to be a black and white theme. Here, an off-white cream color works with the darker doorway to make a great contrast.
6. Surrounded By Stone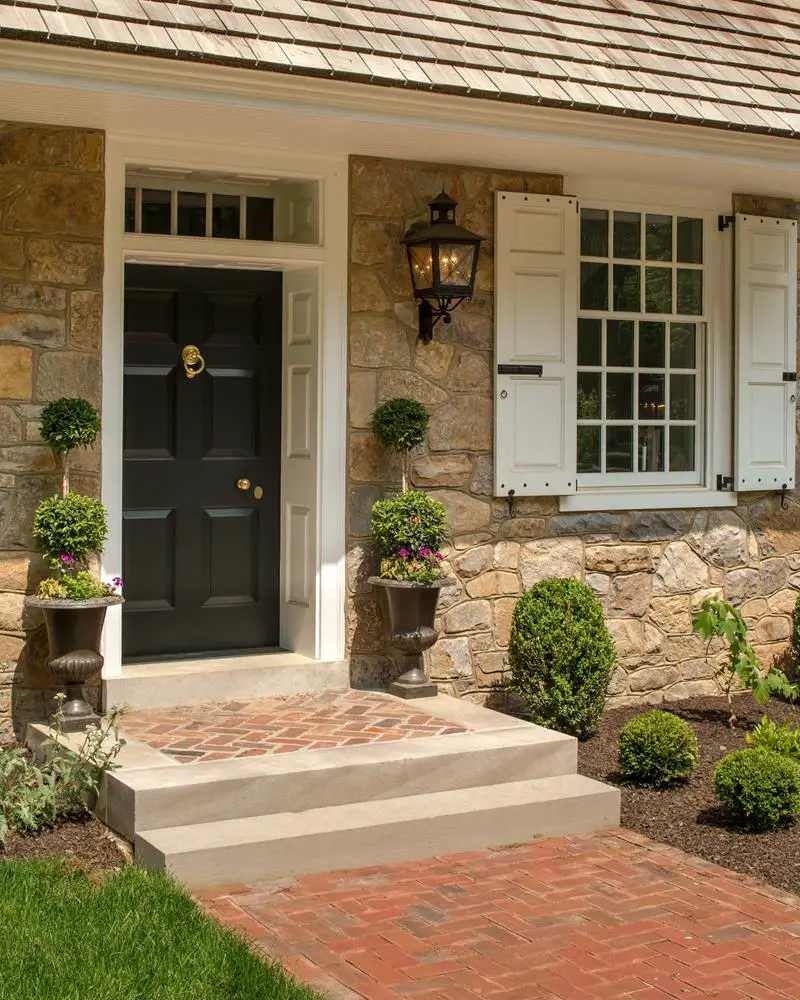 7. Brick Highlights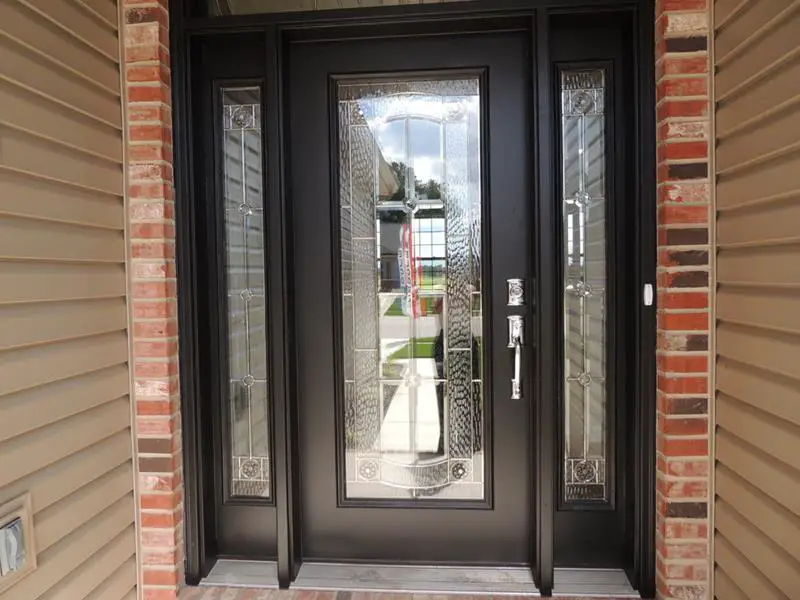 This entryway relies on the beautiful windows to make it stand out. The darker style serves simply as a highlight to the beauty.
8. Country Charm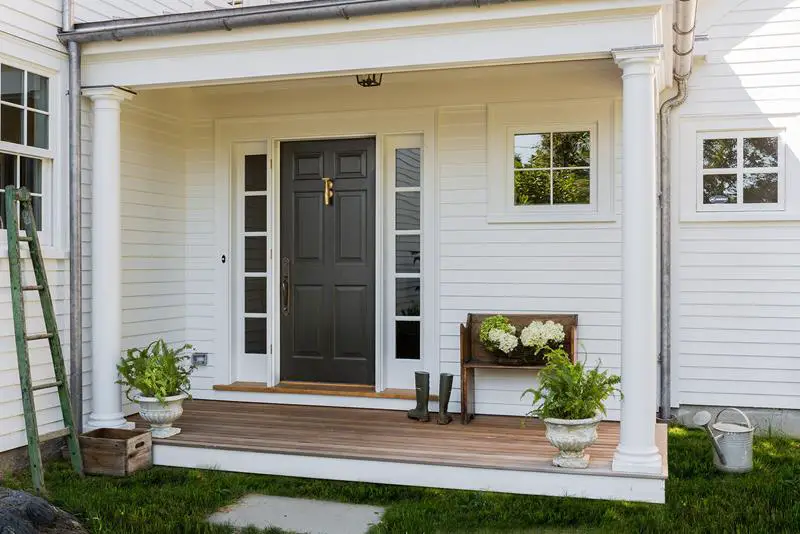 Simplicity sometimes is the beast route. Here, a simple contrast is created by the black door to work with the light siding.
9. Large and Wonderful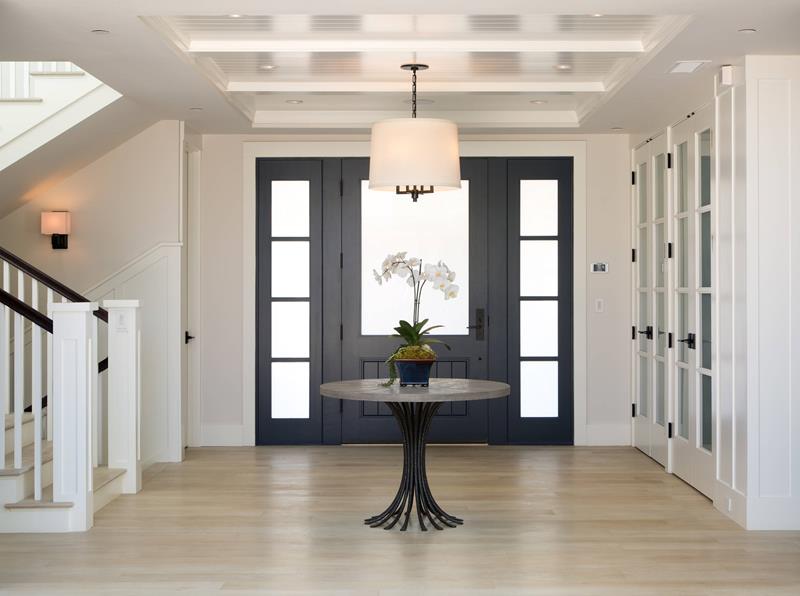 This large doorway features a window in the middle and is flanked by smaller windows. The style creates a grand entryway.
10. Expanded Contrast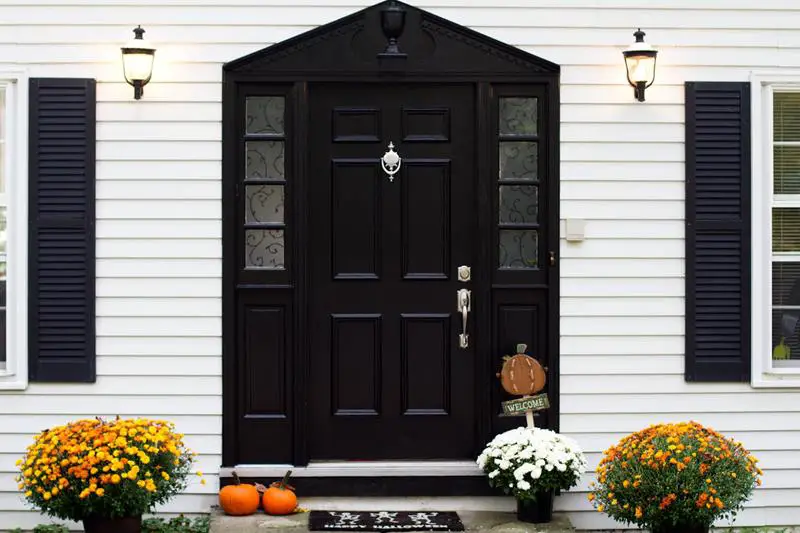 The black used for this door is extended out a bit to give a bold approach to this home. We love that the shutters match to continue out the contrast.
11. Black and White Combo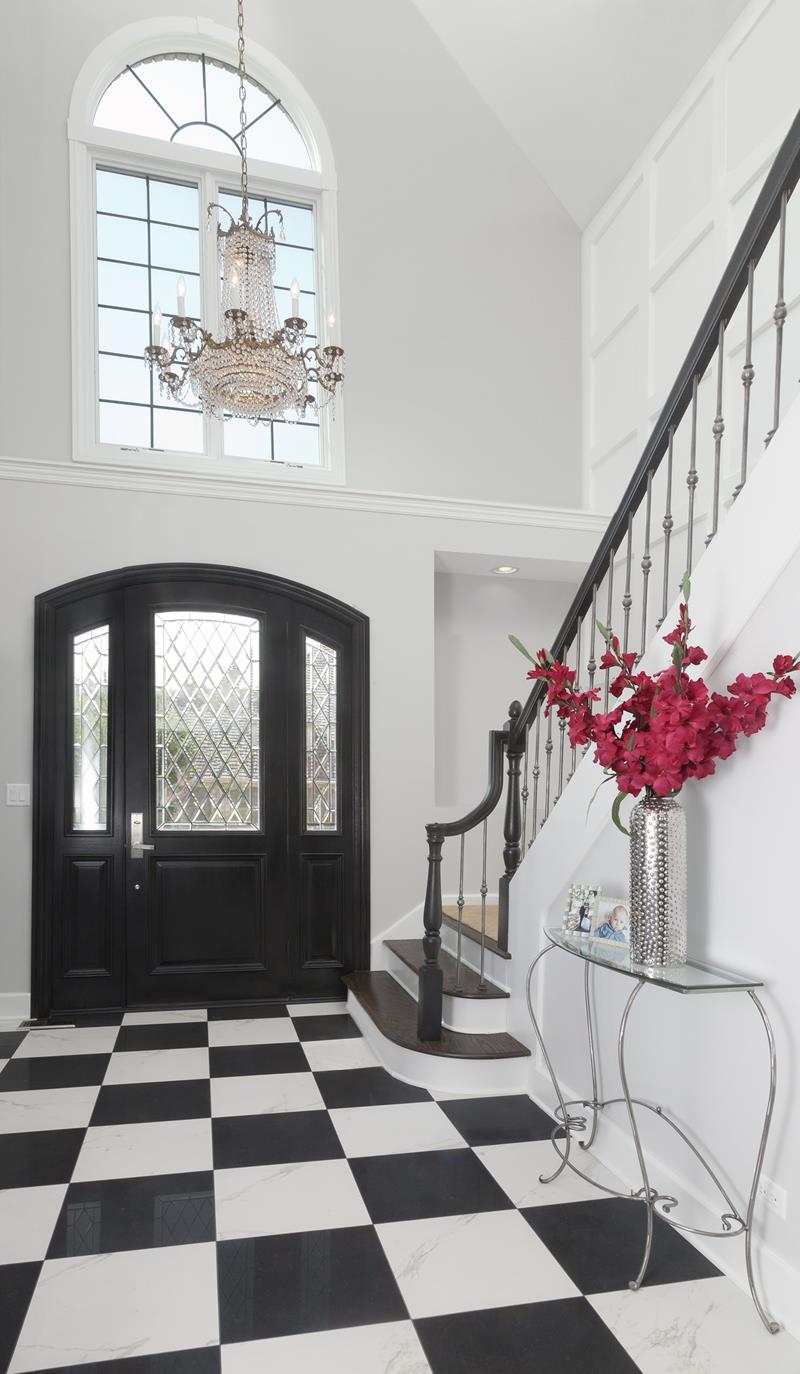 This whole entryway is ruled by a beautiful black and white contrast, from the checkered floor to the doorway and walls.
12. Grand Entrance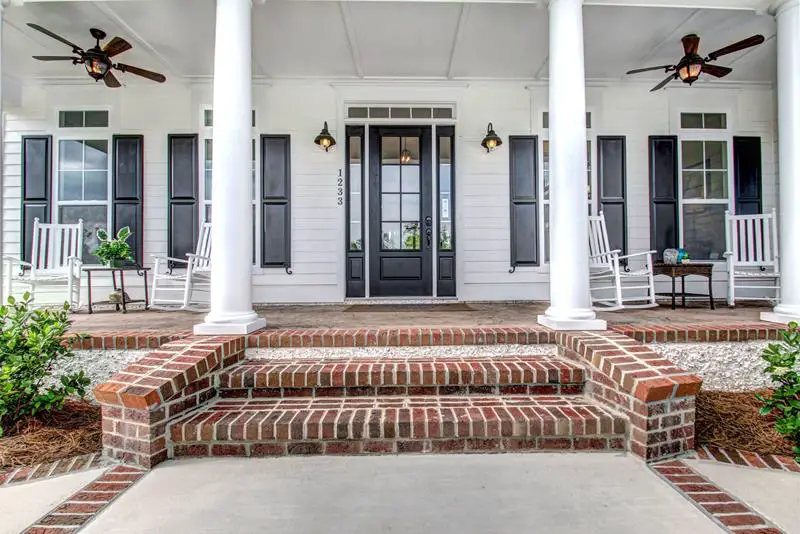 The darker doorway is not the only thing working to make a beautiful contrast. The shutters are part of the overall design as well.
13. Black, White, and Brick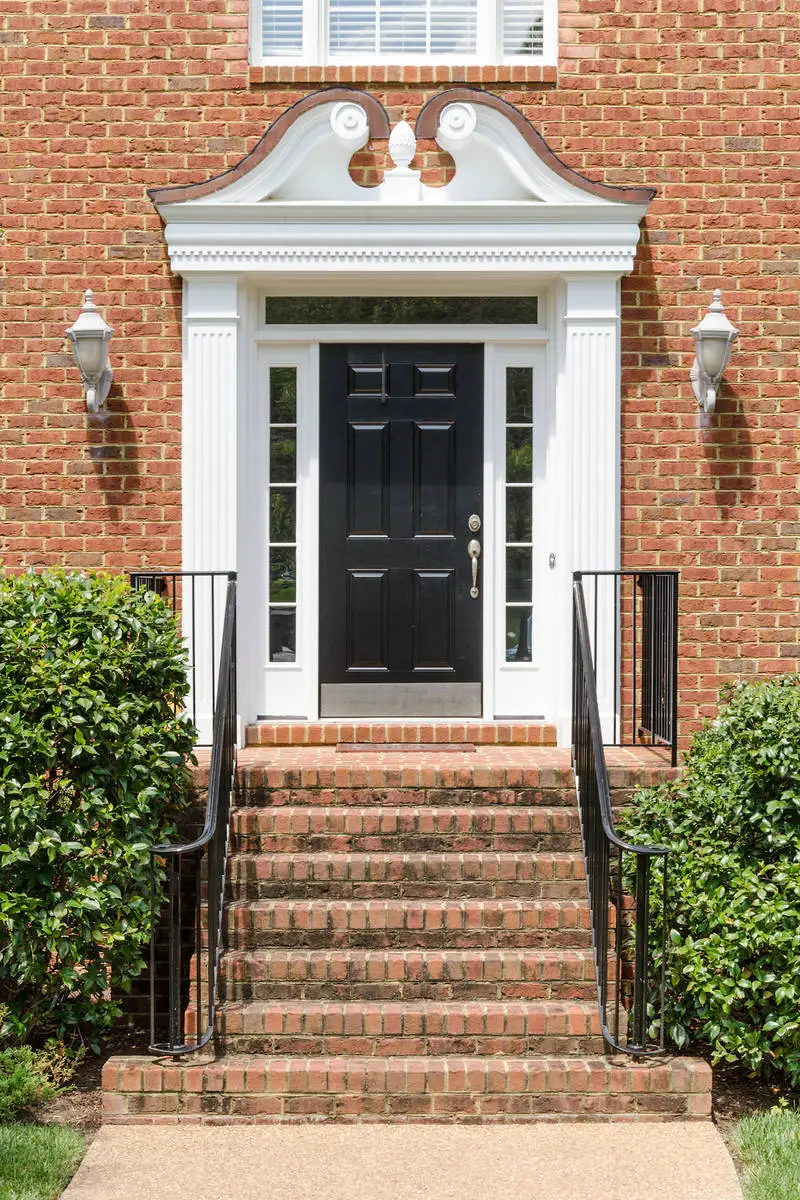 Moving from the outside in, we have brick, a layer of white, and a black doorway. We love how all three work together to welcome you home.
14. Charming Decor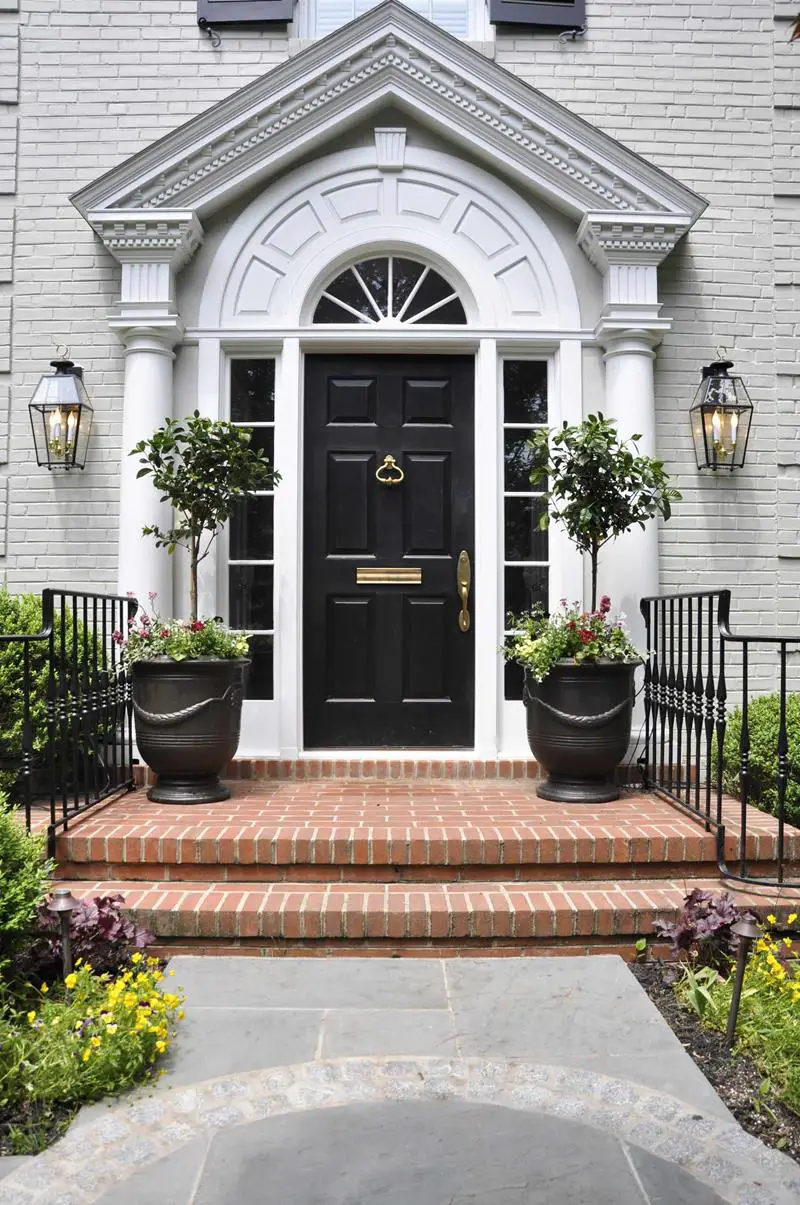 With a bold design style and entryway featuring wonderful decor, we love how this black door stands apart to make a great contrast.
See Also: 30+ Garage Door Designs and Ideas (Pictures)
15. Arched Window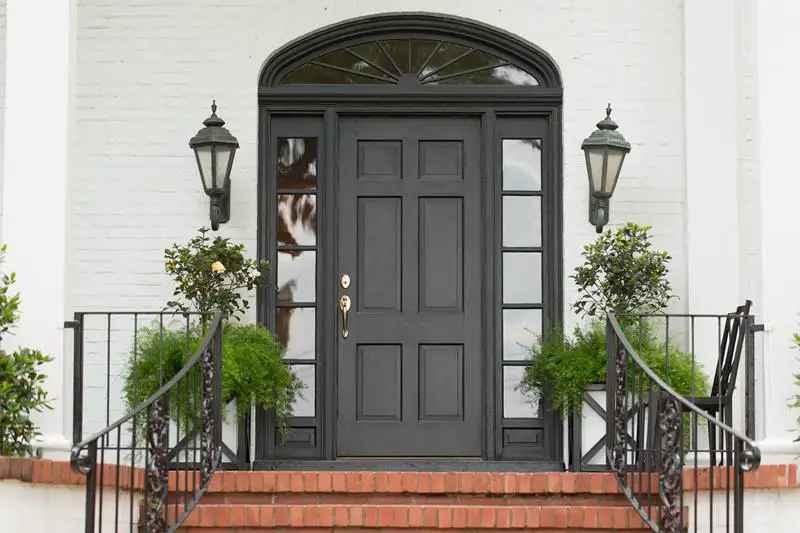 From the arched window over the doorway to the side windows flanking the door, this entryway makes a statement.
16. Fits a Theme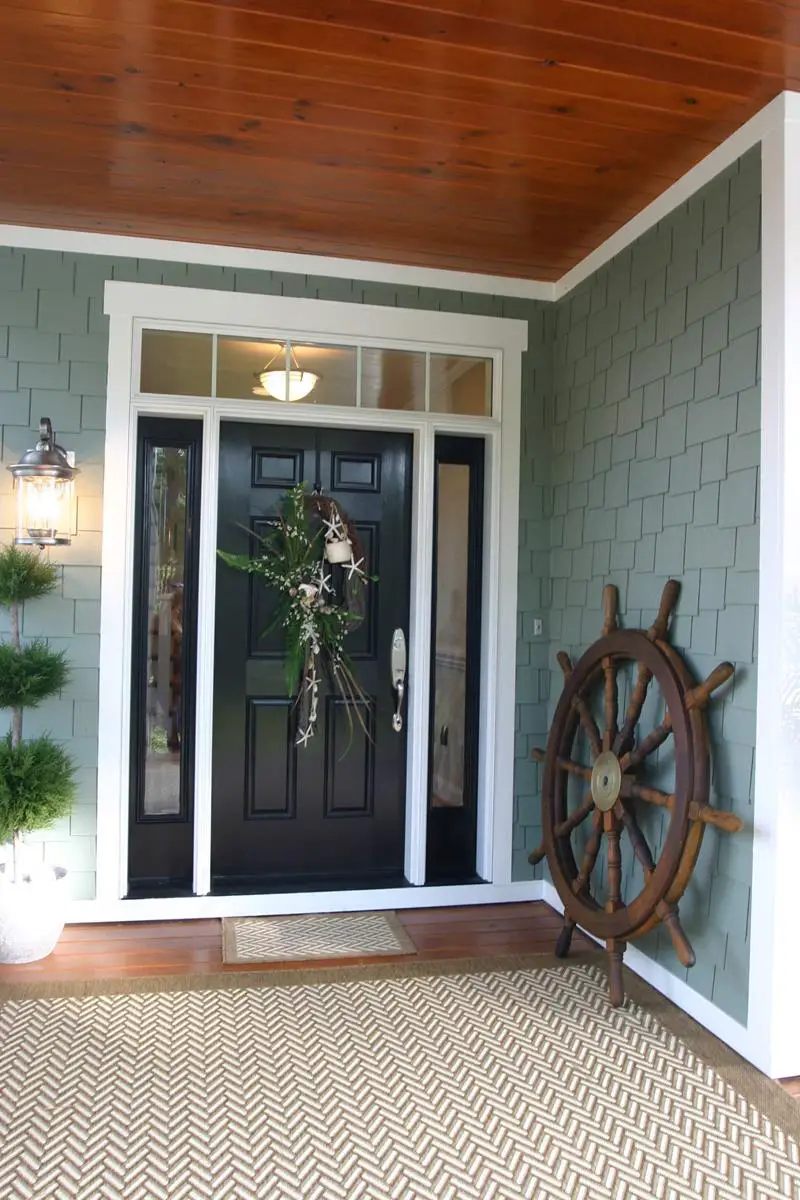 We love the decor theme and the doorway works right along with it. The blue style siding is a great match the the whole entrance.
17. Traditional Contemporary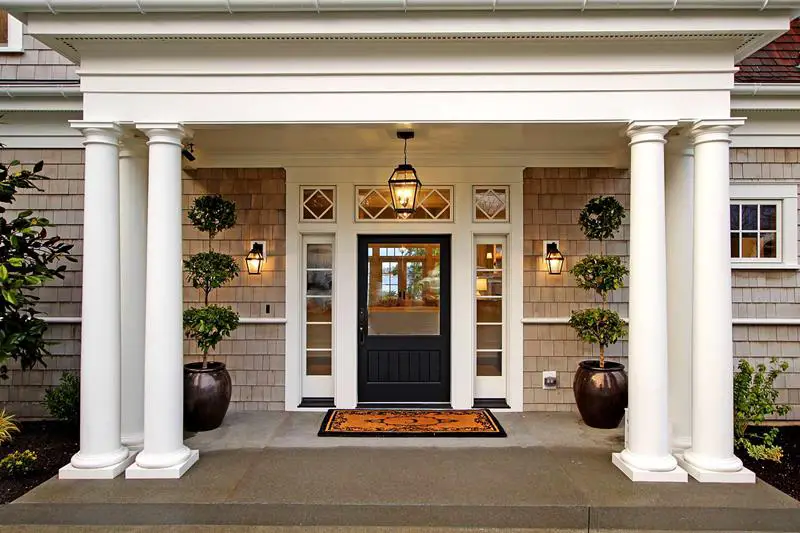 We love the column entrance and the contemporary plant decor. The darker doorway features a large and stylish window that looks amazing.
18. Rustic Blends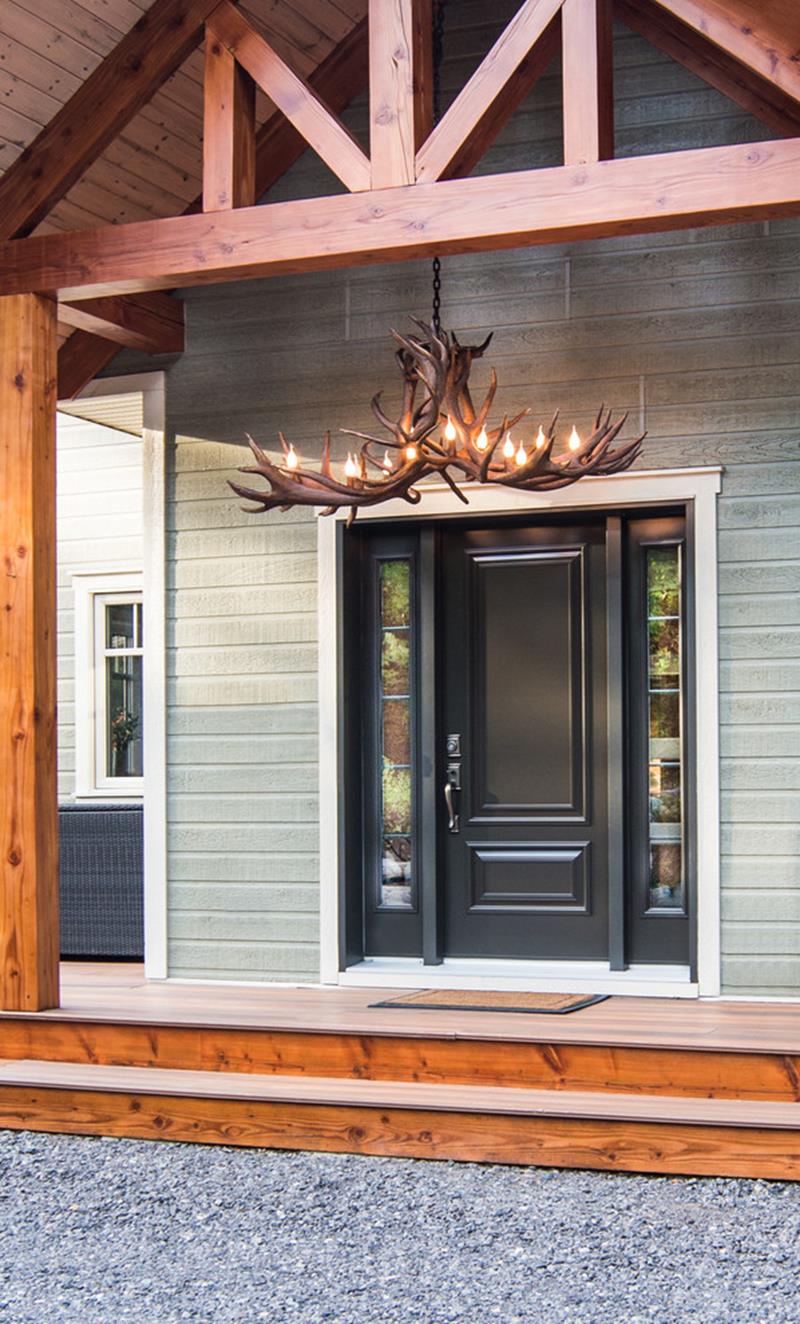 19. Subtle and Natural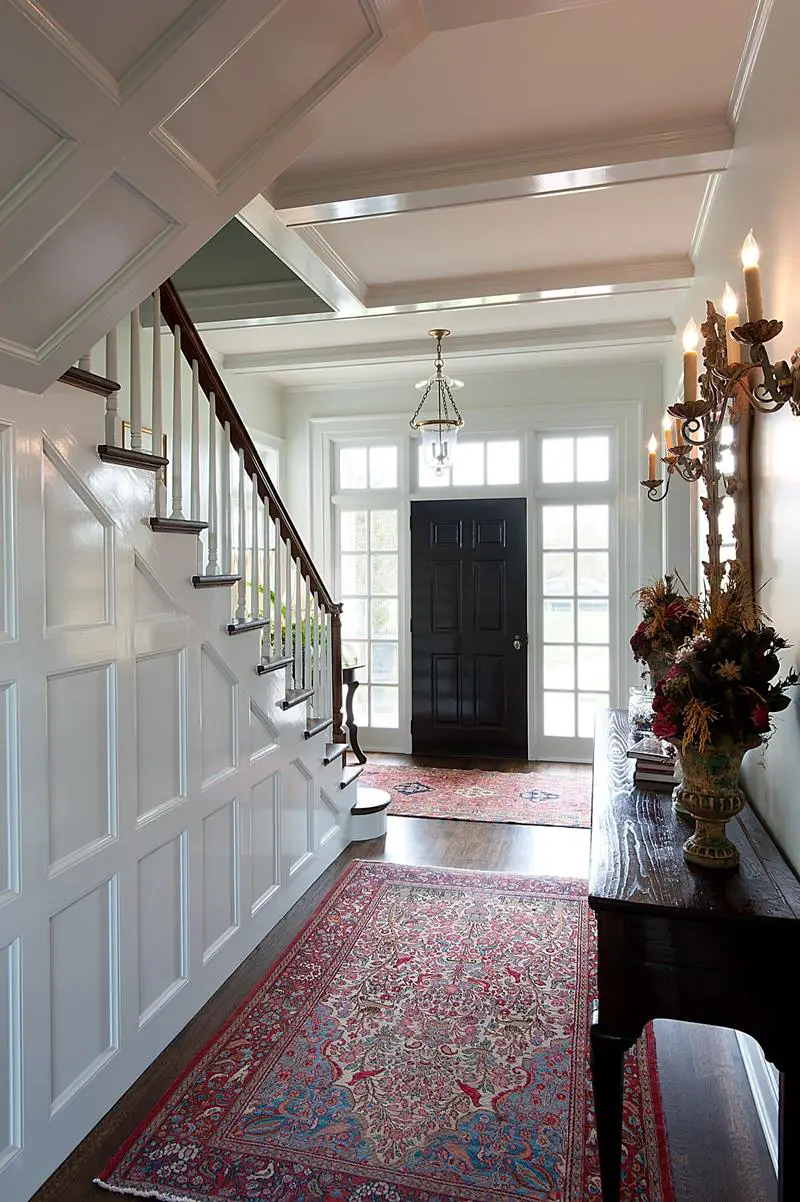 It isn't just with the lighter walls that this door works well with, it is also with the natural light. Thanks to the windows flanking the door, the contrast is amazing.
20. Glass Perfection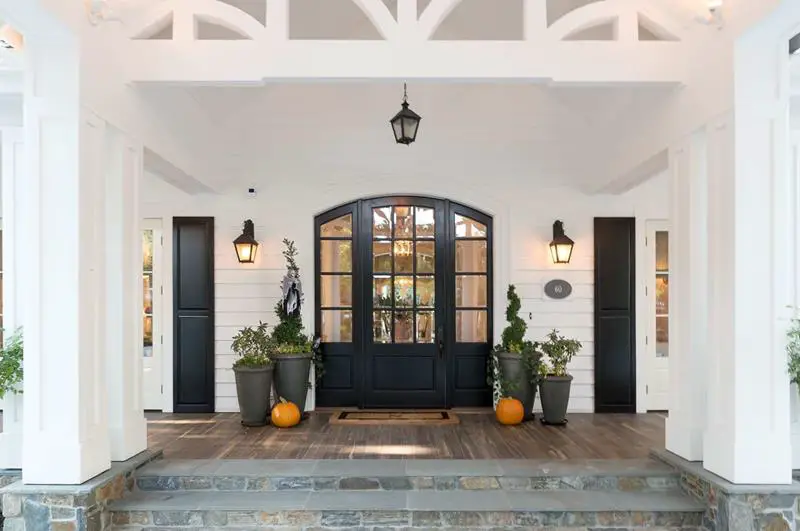 This arched doorway is filled with windows that will allow a calming glow to come from inside in the evening and night time.
21. Layers of Contrast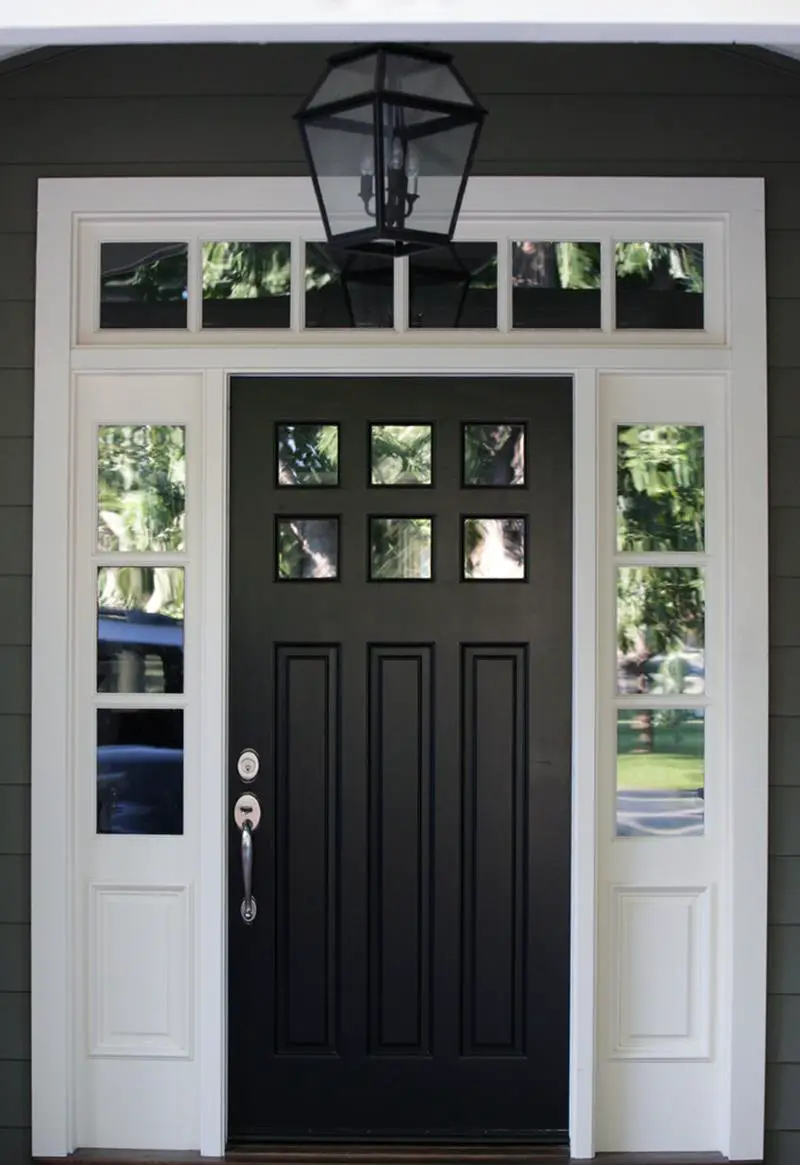 Look at how amazing this dueling contrast works. With a darker outer layer, then a light layer, and finally darker again with the door, this entrance is bold and wonderful.
22. Light and Beachy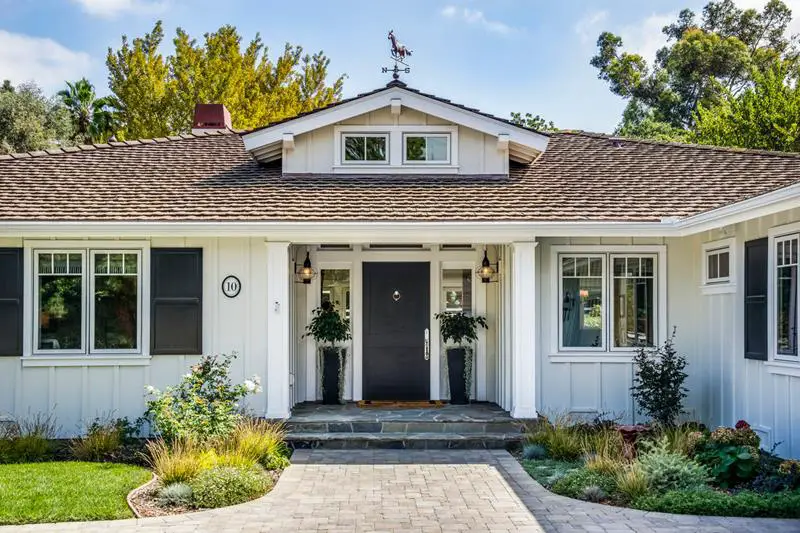 We can't help but think of a beach sense of style with this entryway. The darker doorway blends with the shutters to contrast the light outer walls.
23. Cobblestone Surroundings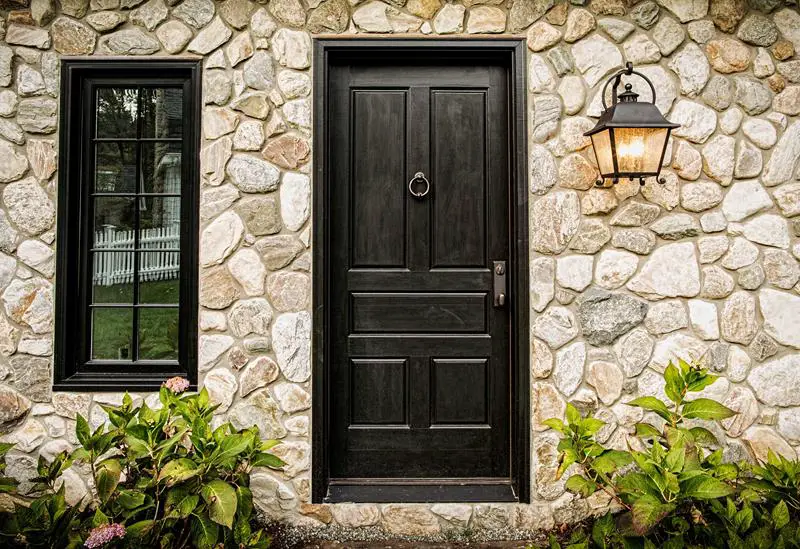 This cobblestone wall design is like something out of a European villa. The darker door and windows trim work together to make a wonderful look.
24. Natural Light Perfection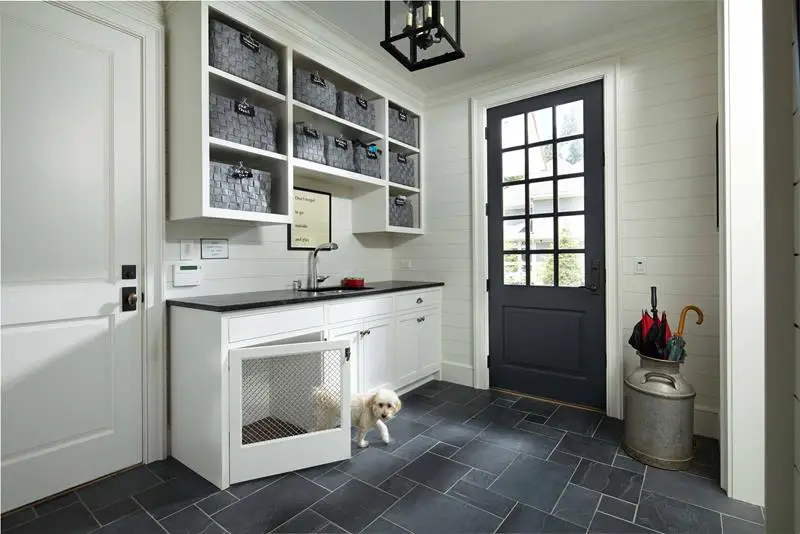 The natural light shines in on this mudroom space to show off a light and dark contrast that is continued with this doorway.
25. Luxurious Entrance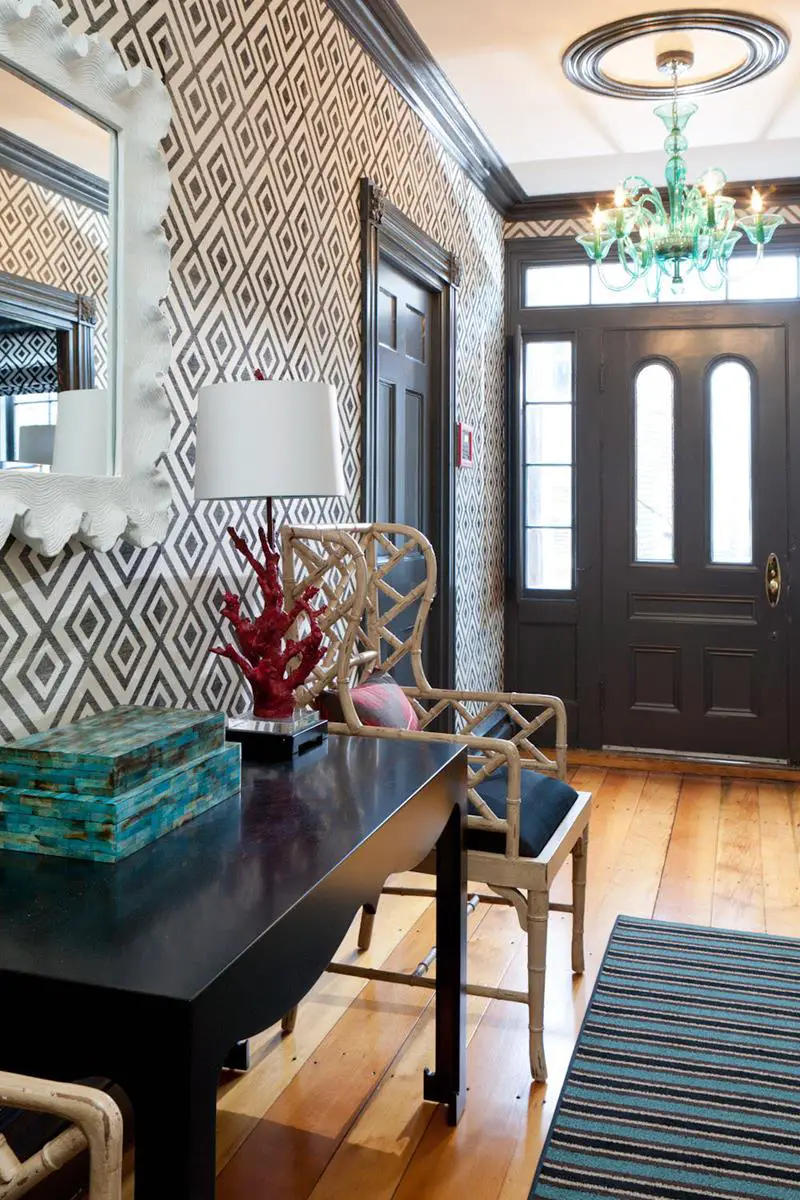 26. Classic Beauty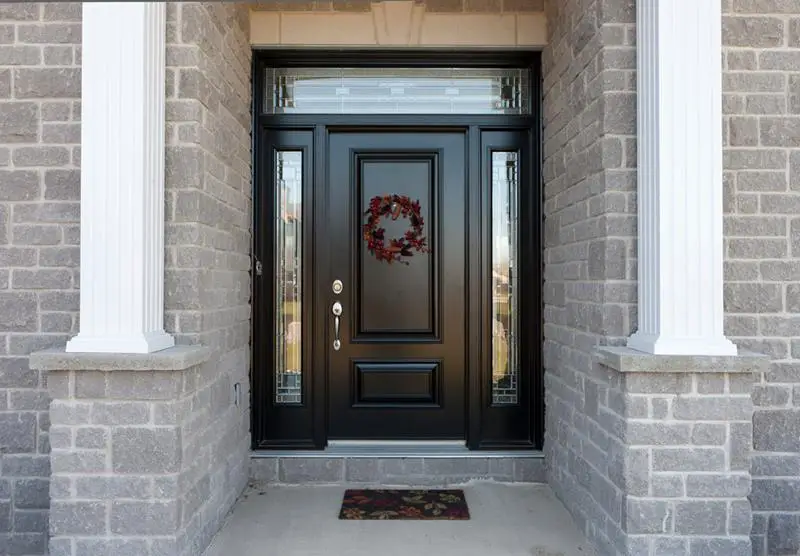 This light gray brick style is enhanced thanks to the darker doorway. Contrasts can be a blessing when it comes to design.
27. Double Window Door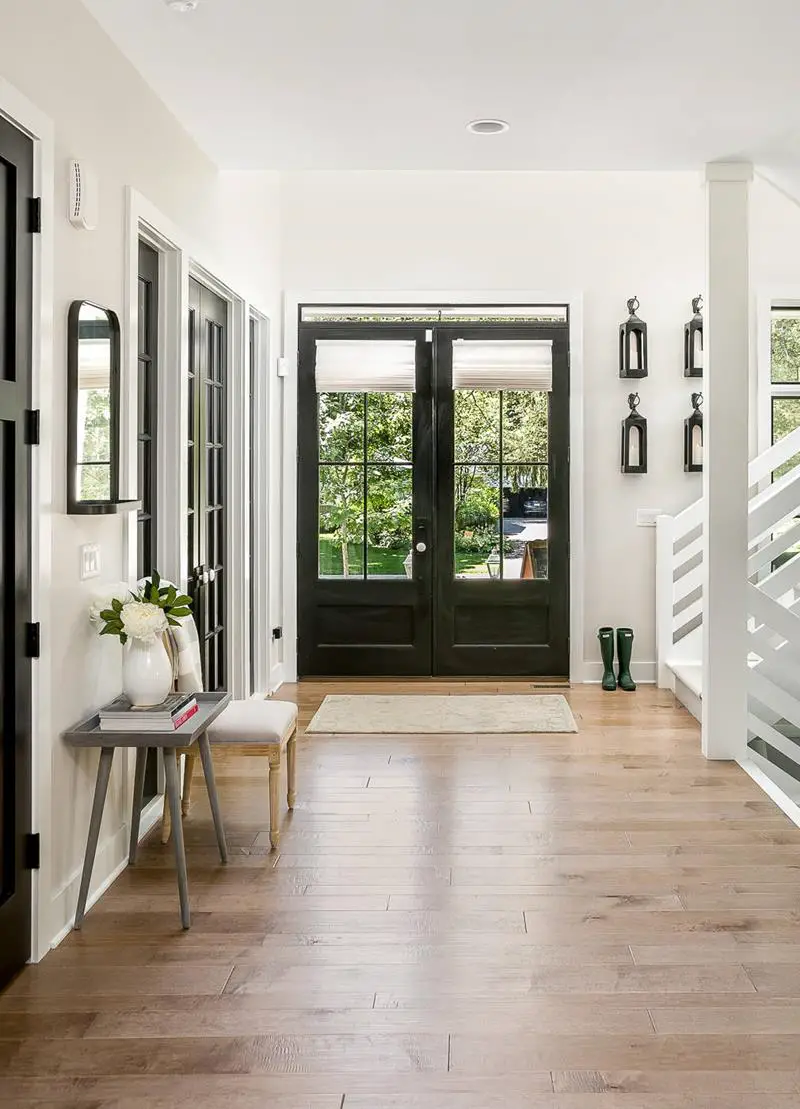 We love how these double doors are mostly windows because they allow the natural light to pour in whole also creating a contrast with the lighter walls.
28. Classic Double Doors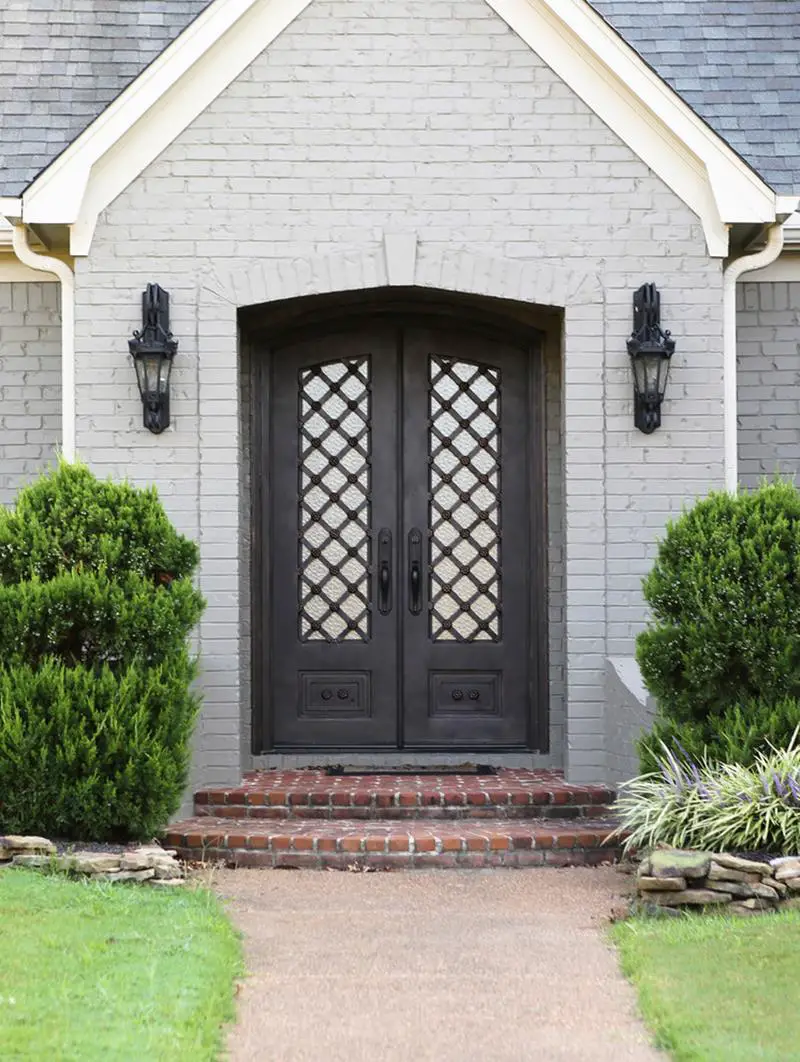 These double doors have a traditional, early 1900s design and it works to well with the brick styles used outside of this home.
29. Handsome and Grand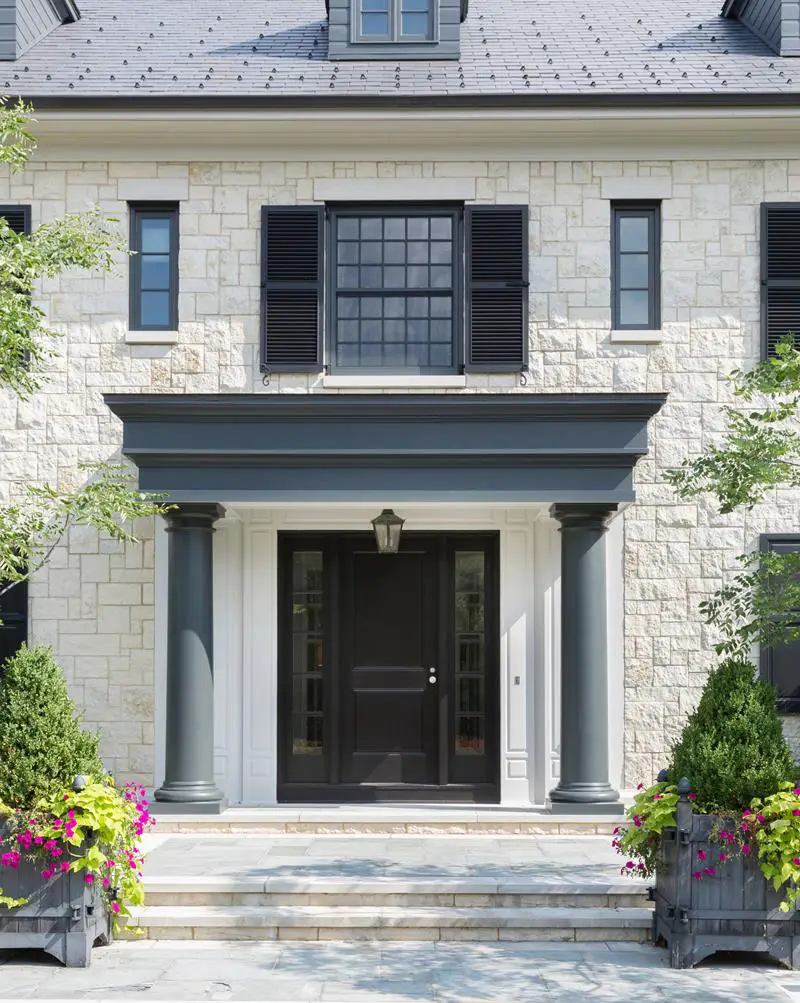 The darker door here matches the columns and trim around the house to make a wonderful contrast with the light stone style walls.
Don't Miss: 30+ Master Bedrooms with French Doors (Photo Gallery)