Updated on January 3, 2022
We're going to show you just what you've been missing out on if you don't have French doors in your bedroom (unless of course you do, then we are reaffirming your choice).
French doors, as you will see, are usually used to connect your bedroom to the outdoors, giving you the ability to open them up and let the fresh air flow in. Those classic double doors open wide and will have you wanting to spend more time in your bedroom than ever before.
Of course, French doors aren't only used to connect to the outdoors. You will see some examples below that have French doors as closet doors, giving style where you don't usually think you need it. You will see how great they look when connecting the bedroom to the bathroom.
The bottom line is that French doors bring elegance and style to any room they are a part of. Take your time below and see what we're talking about.
Master Bedrooms With French Doors Ideas
1. Large Connecting Space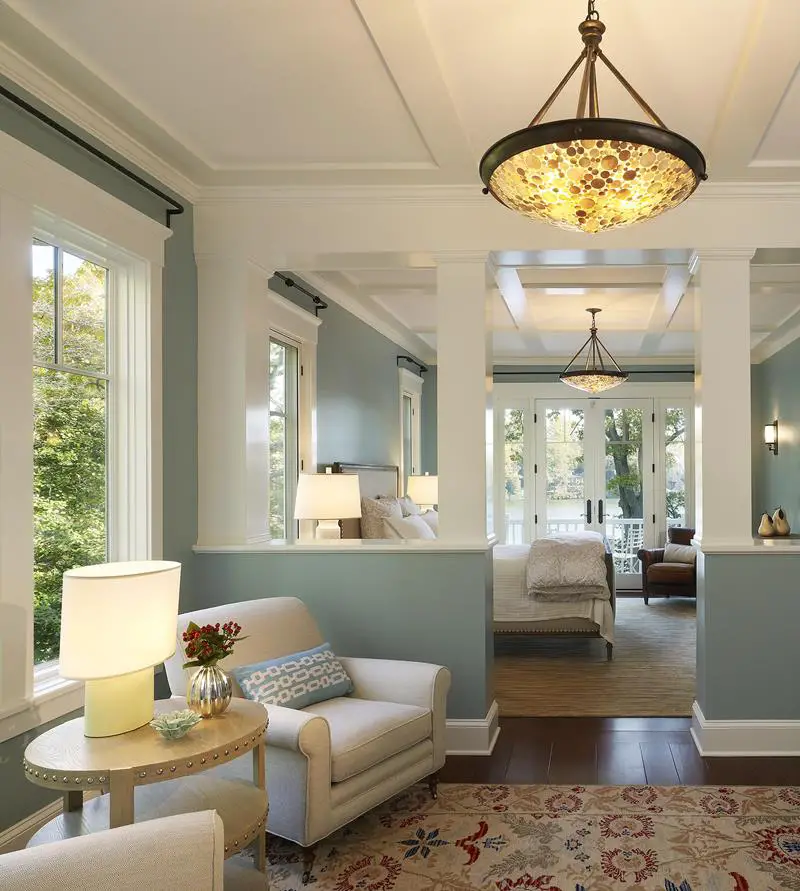 The French doors that lead to the outdoor patio area are a continuation of this whole connected space. We love the overall open flow of this room.
2. Into the Office Area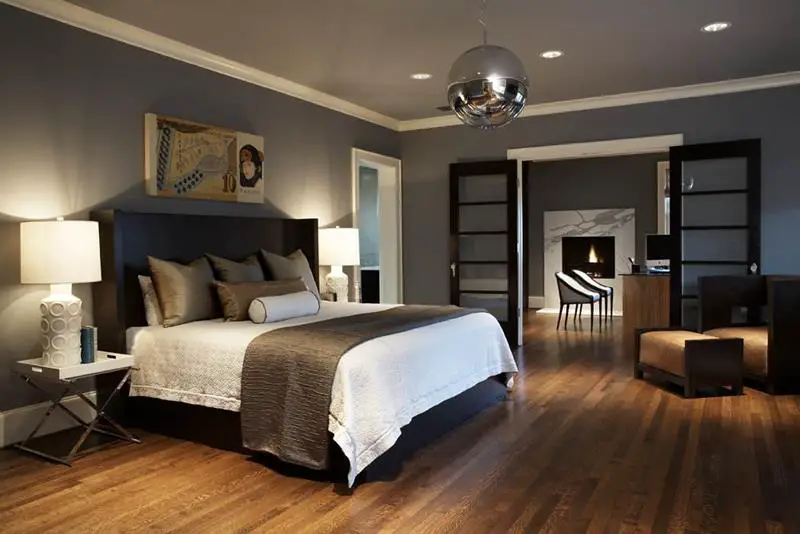 3. A Modern Country Style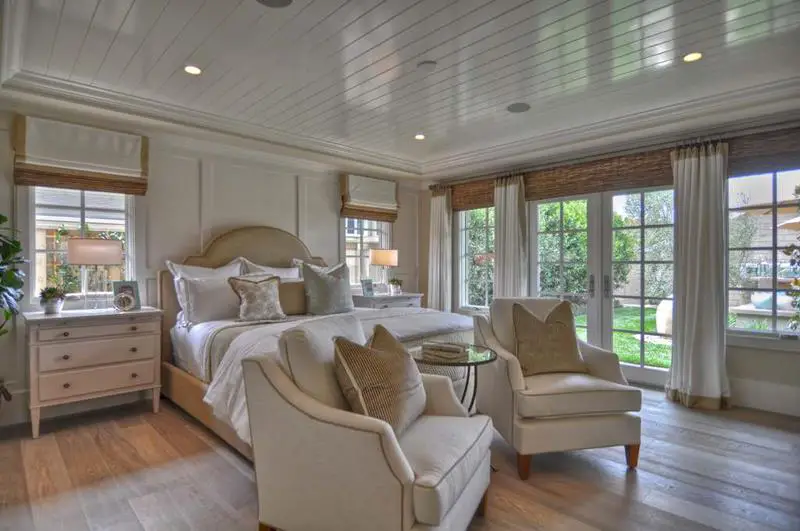 This beautiful room takes a wonderful country style and lets the French doors open to the backyard. This room is open and lit with plenty of natural light.
4. Beautifully Traditional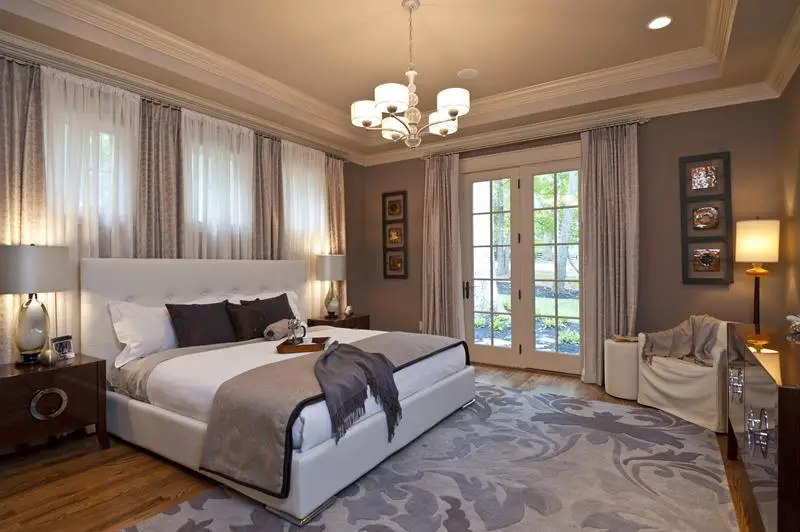 This traditional bedroom uses great contemporary patterns and style that is perfect for these French doors. They fit right in without grabbing too much attention, but still beautiful.
5. Whole Wall Area Incorporated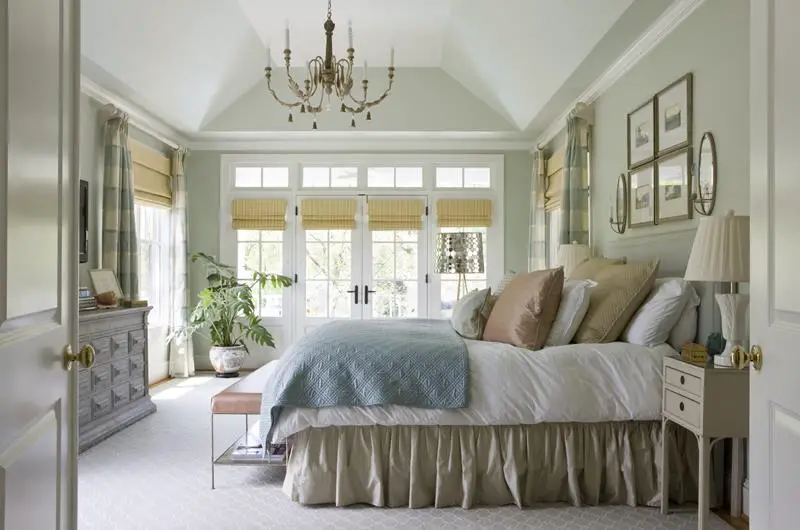 The French doors in this bedroom are magnificent, with their look enhanced by the whole wall being taken up by surrounding windows to let even more light in.
6. A Tropical Style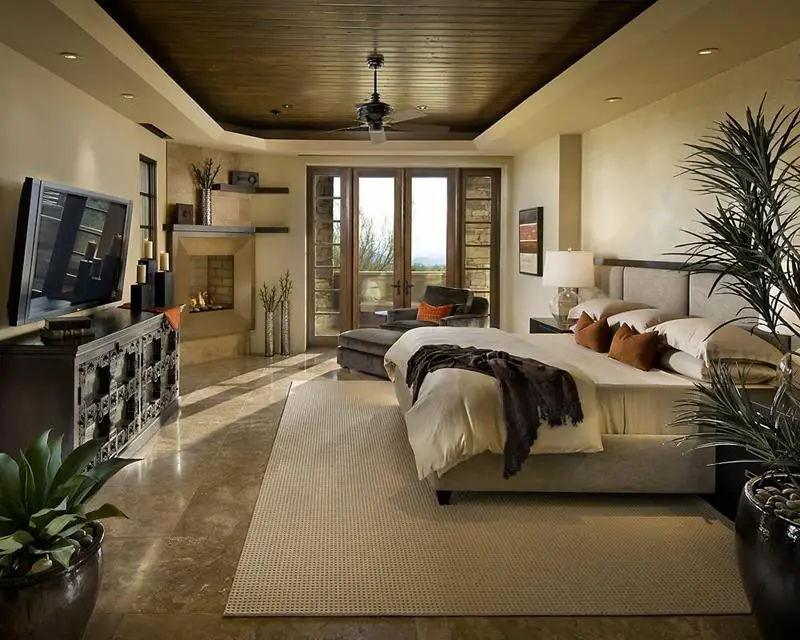 7. A Modern Barn Feel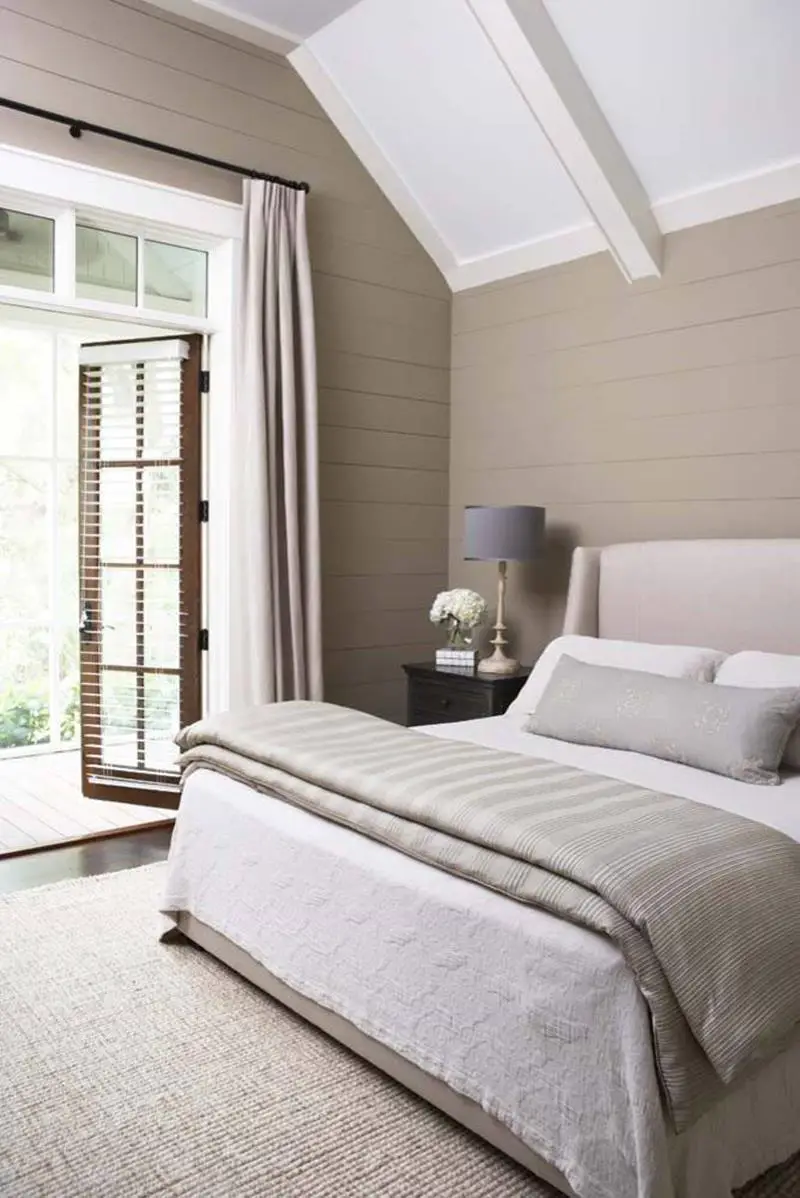 This bedroom has a wonderful modern barn style. We really like how the French doors use a hardwood frame to balance with the calm grays of the room.
8. Vaulted Ceiling Match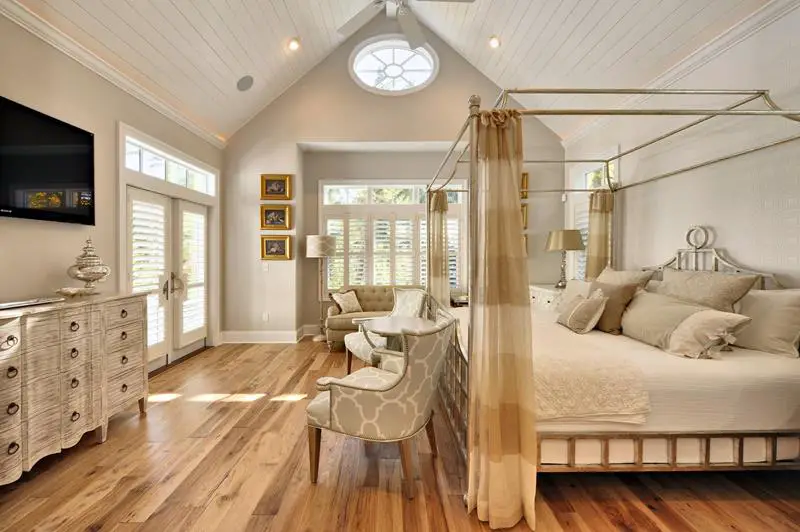 The ceiling here rises up to give the space an open feeling and the French doors work with the bay window space to complete the look.
9. Simple Open Space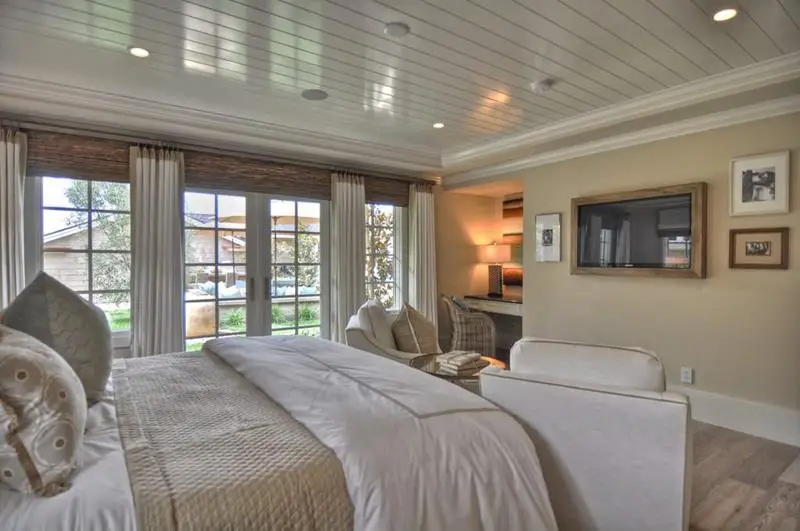 When you have a set of French doors flanked by large windows on either side, you end up with a beautiful space that is bathed in natural light.
10. Wonderful Wood Frame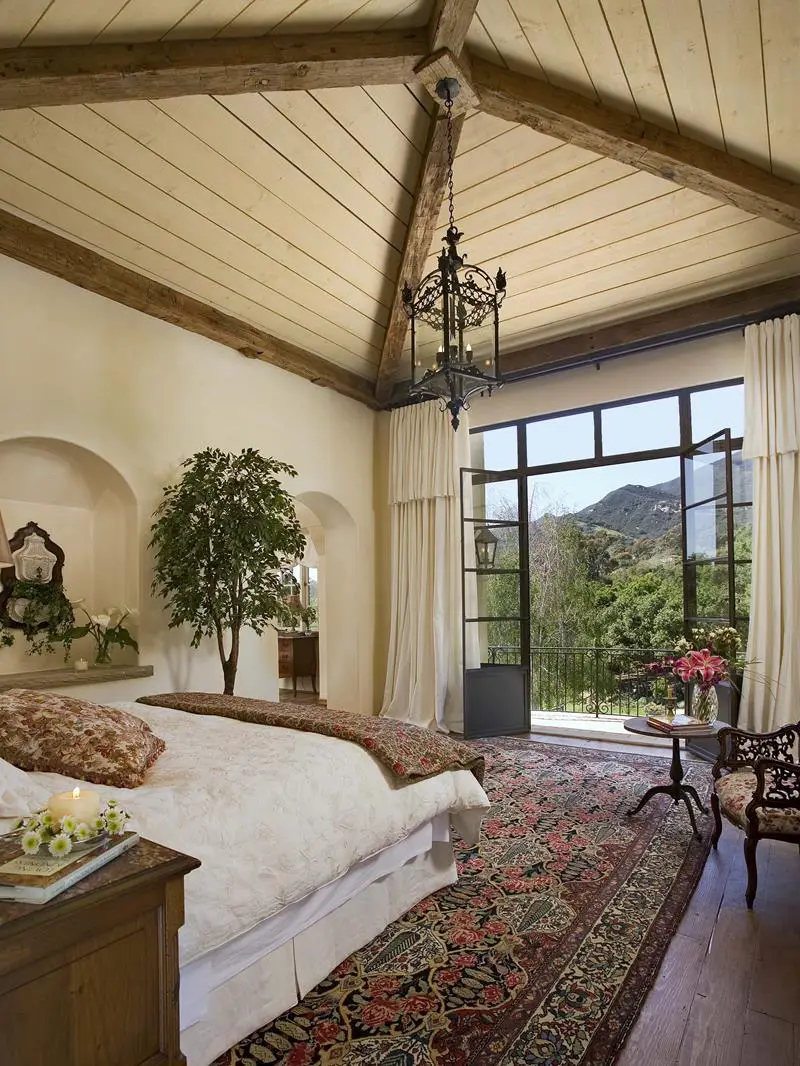 This room takes a charming European countryside style and makes is perfect. The hardwood ceiling is perfectly matched by the hardwood frame of these French doors.
11. Made for All Seasons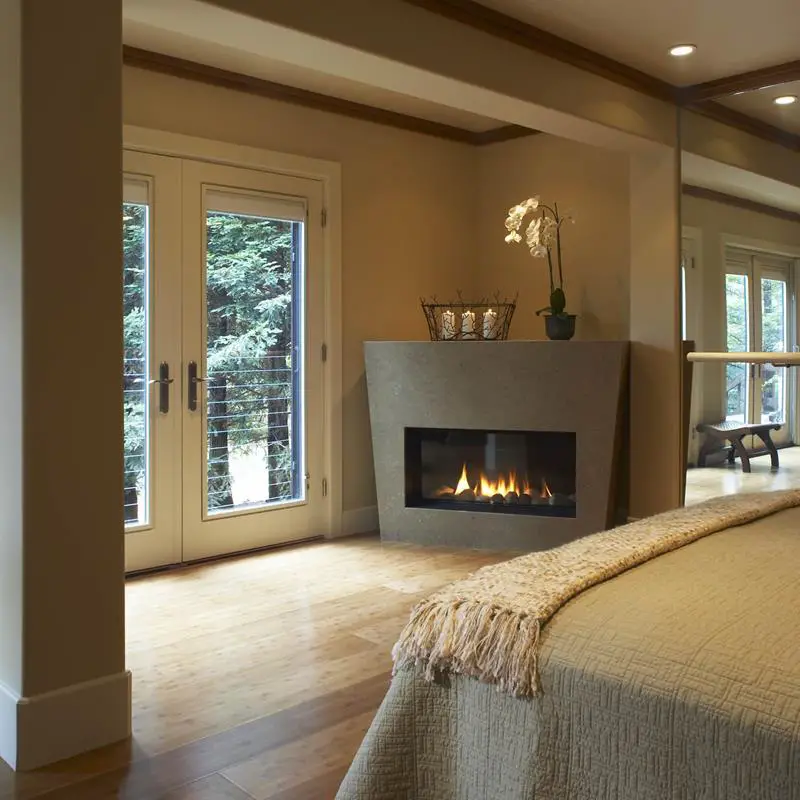 12. Stylish Closet Doors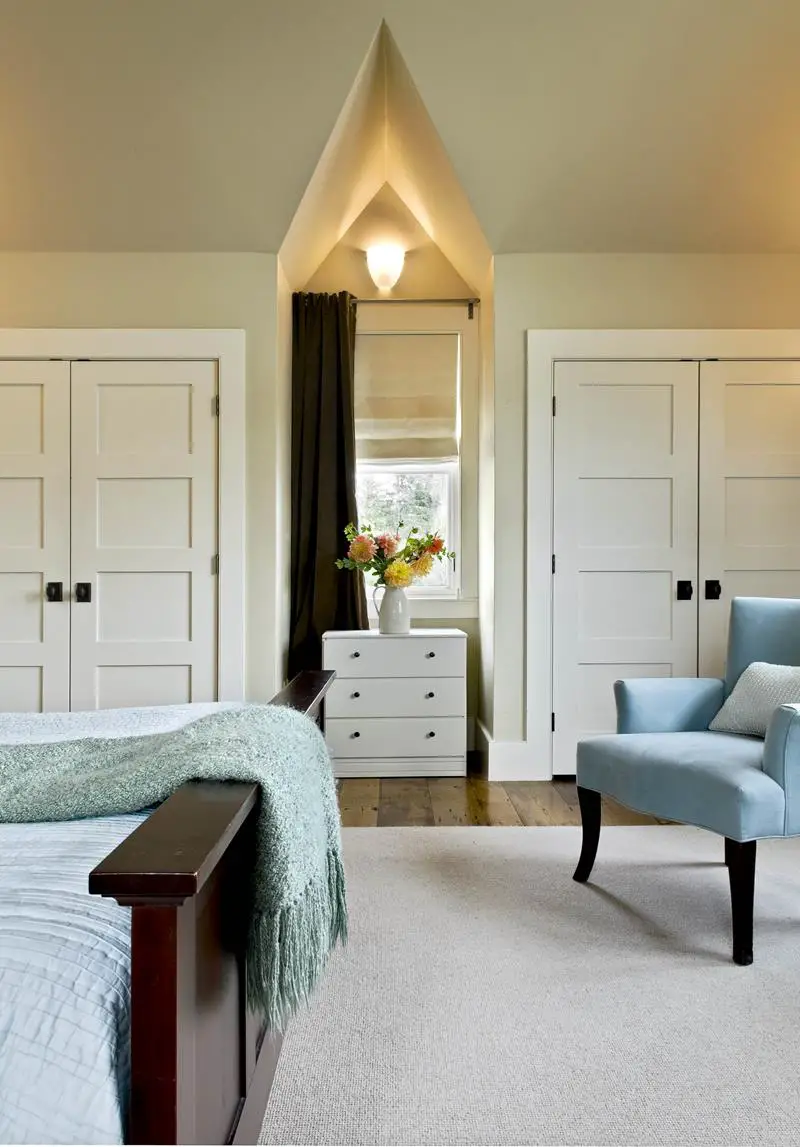 These closet doors look amazing and work well as a pair. With this type of door for your closet, you can open them wide while you make your choices for the day.
13. A Rustic Style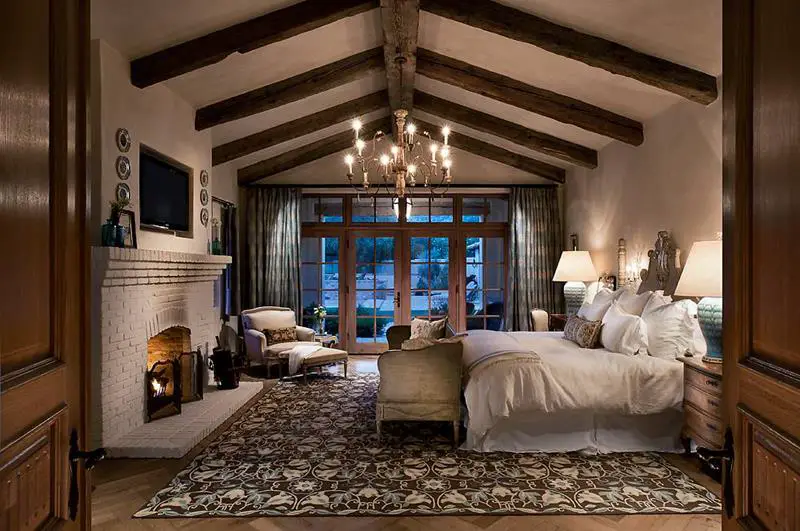 The exposed hardwood beams overhead and the brick fireplace give a rustic vibe, and the whole end of the room centers on the French doors. We love the hardwood frame they use.
14. Completely Open Design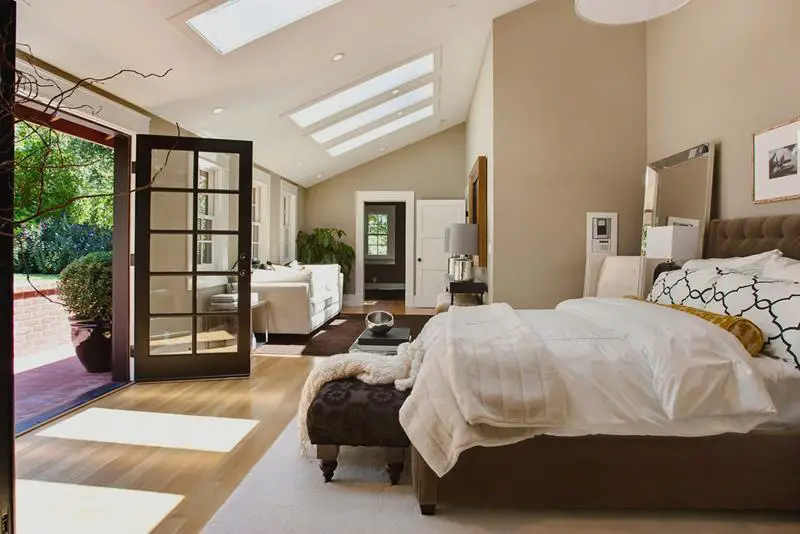 These French doors are constructed with a darker color than the rest of the room, giving a wonderful contrast to the whole style.
15. Triple Access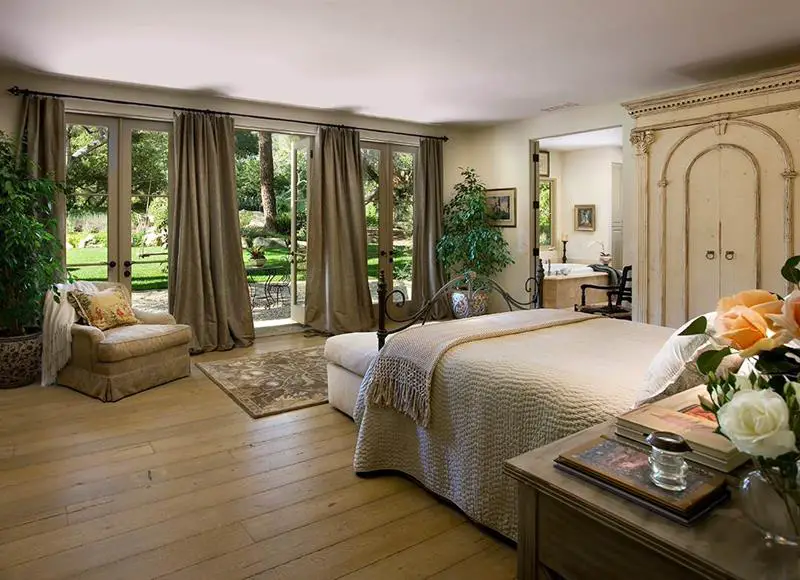 French doors are so wonderful that you may want more than one set. Here we see how you can choose to really open this space up to the fresh air outside.
16. A Calm Country Style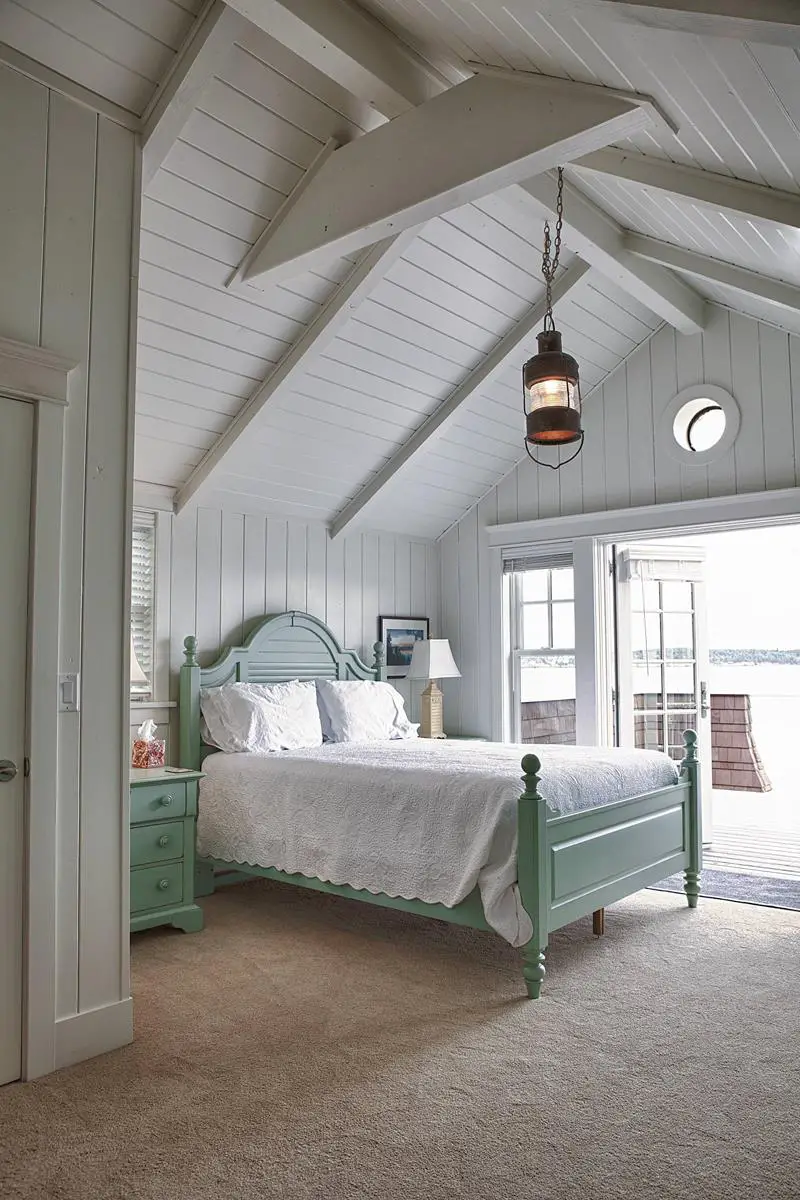 See Also: 30+ Master Bedroom Designs with Fireplaces
17. Modern Bucolic Blend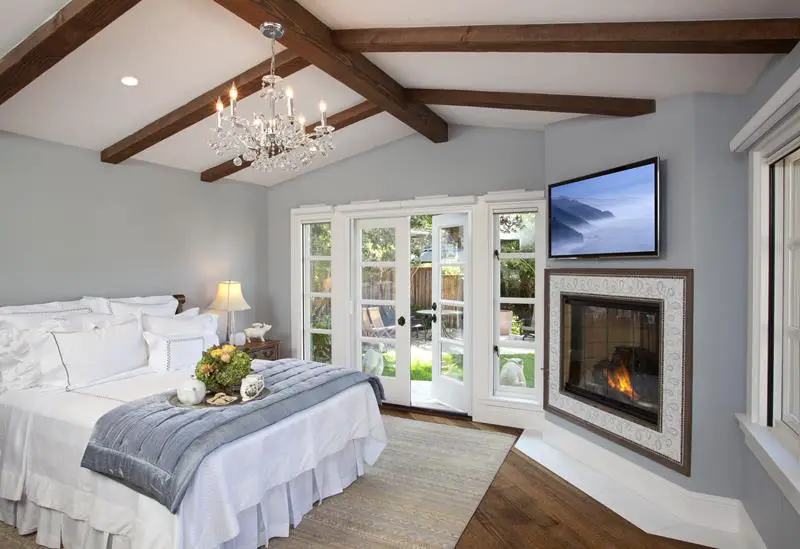 A country style can take on a modern look. This room creates a charming bucolic style and lets you open it up to the fresh air with these perfect French doors.
18. Wonderful White Frame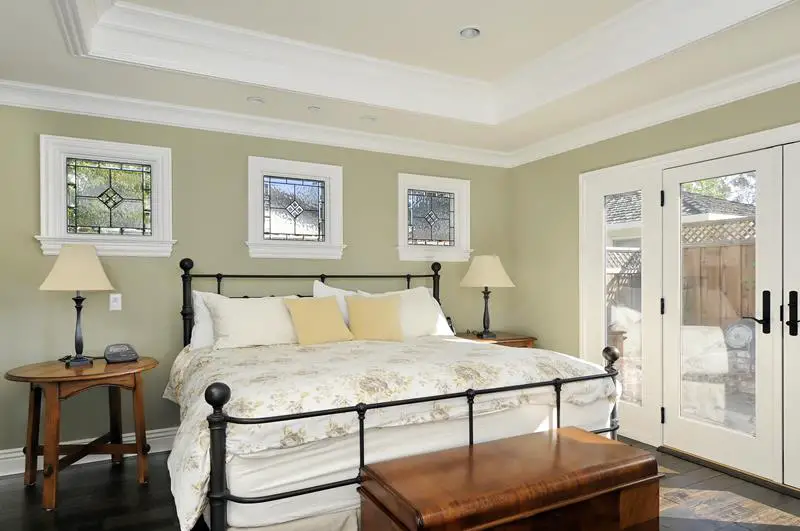 19. Charming Rounded Design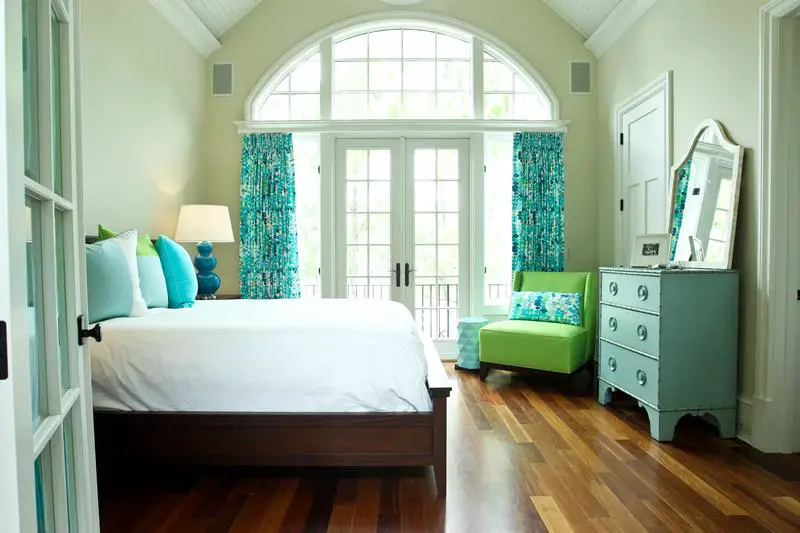 Sometimes a room surrounds French doors with windows, and this one adds in a perfect rounded top. The amount of natural light let in here is simply amazing.
20. Contemporary Brilliance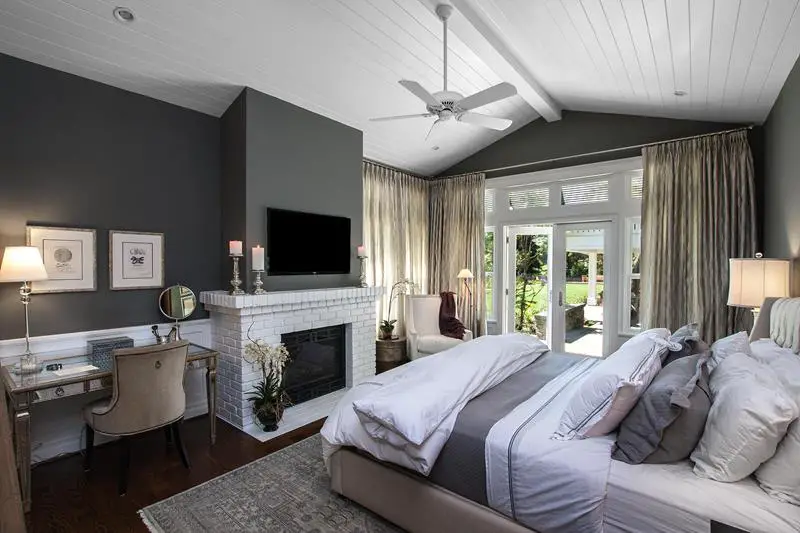 We love the color scheme of this room. By balancing the darker gray with white, the space takes a contemporary look. It is so much more open thanks to the French doors and surrounding windows.
21. Simple Opening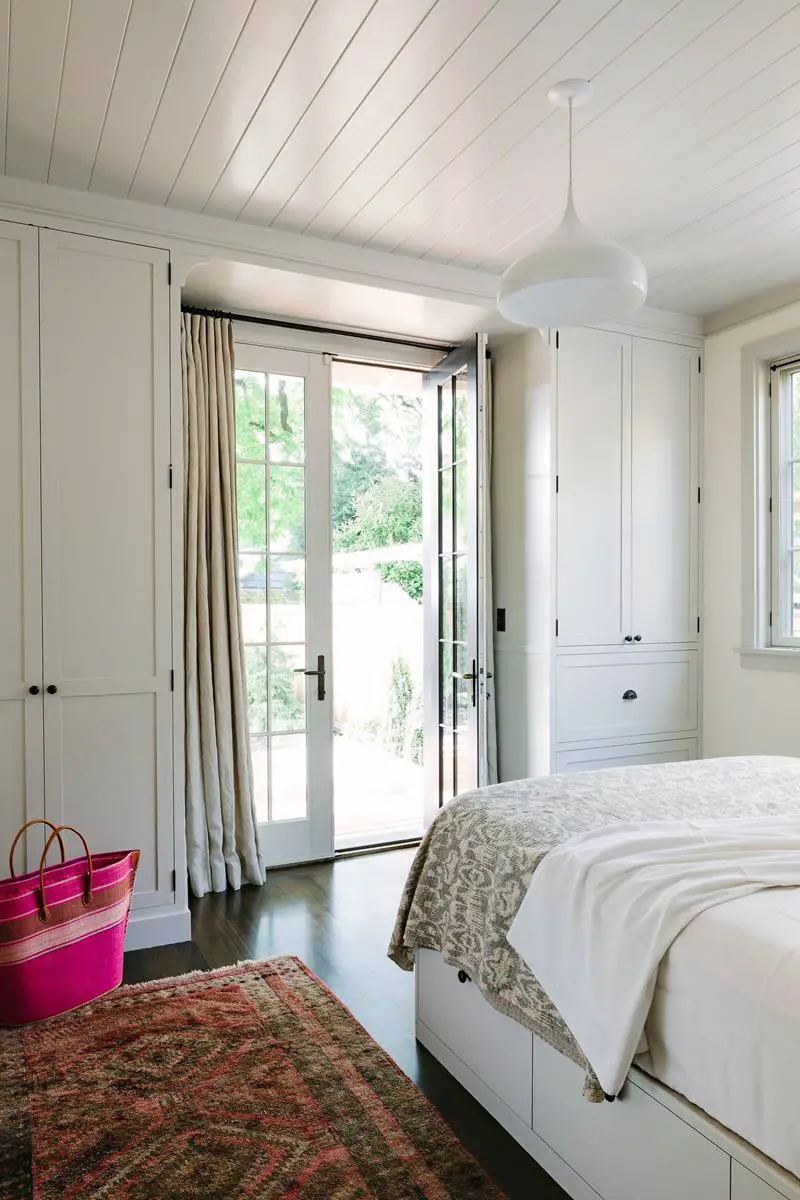 Sometimes a minimal approach is best, and we love how these French doors don't draw attention to themselves. This is a simple space that allows you easy access to the outdoors.
22. A Victorian Blend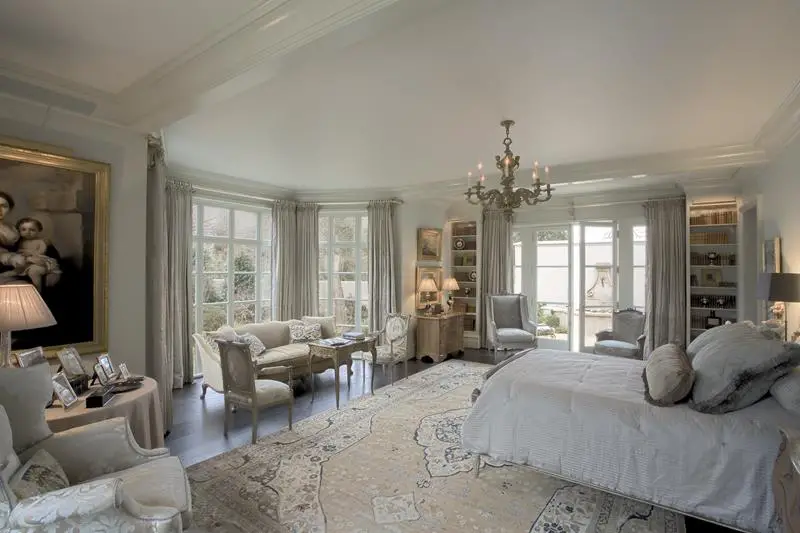 We love how the bay window area and the French doors work together to open this room up. You have so many relaxing options, both indoors and out.
23. A Total Open Space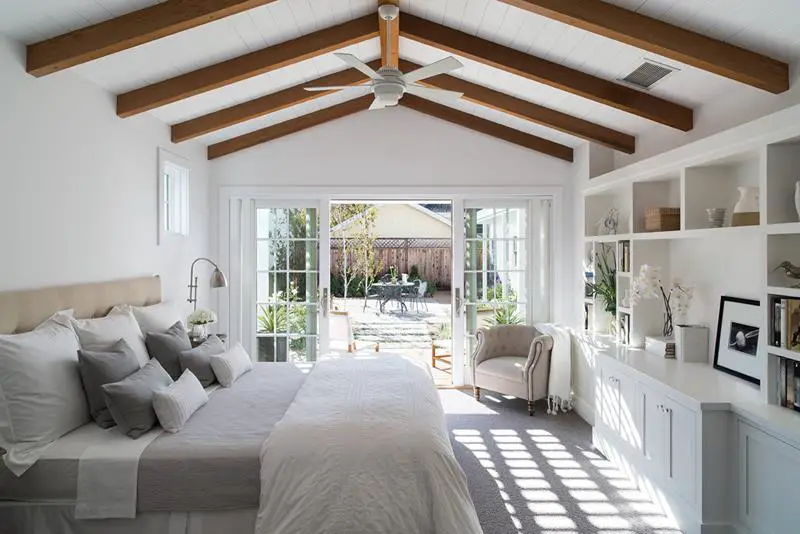 The hardwood beams over head seem like a runway to the great outdoors in this bedroom. We love how the whole end of this room is open with either the French doors or accompanying windows.
24. Total Natural Light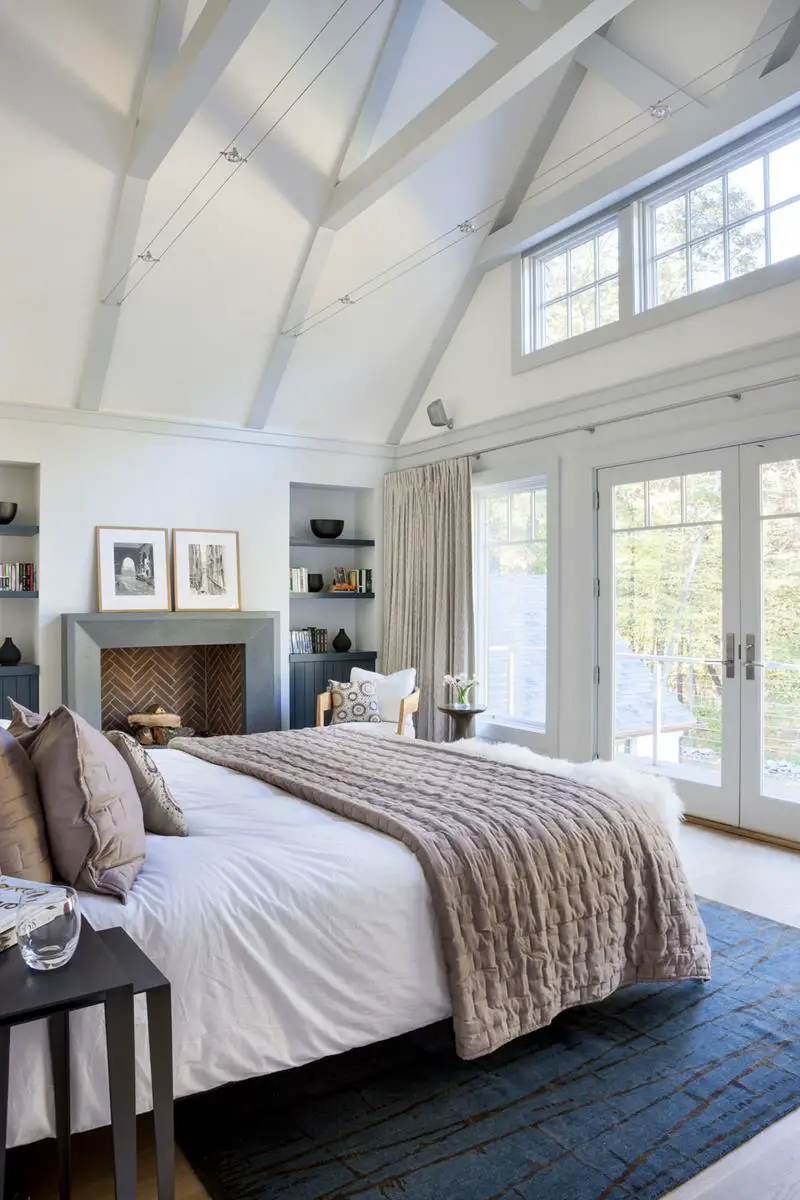 These French doors and the windows all around them, from the sides and above, work to open this room up. From your bed, you have all the natural light and fresh air you need.
25. Calm Outdoor Access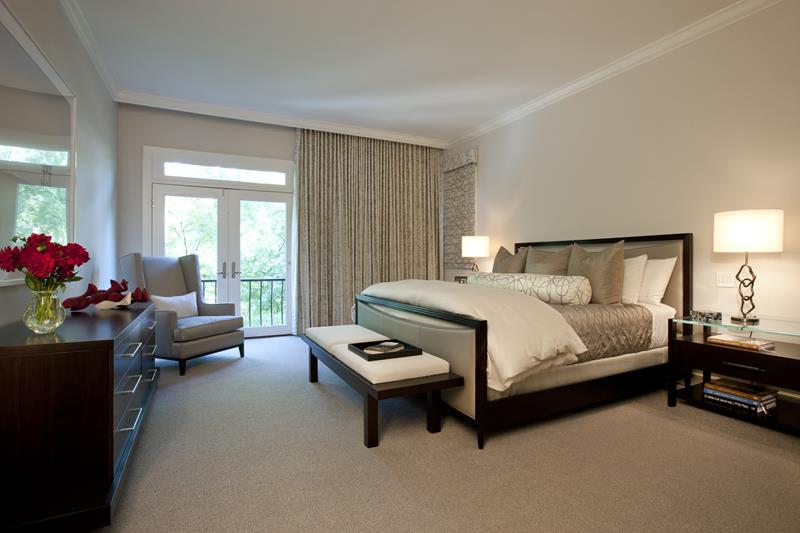 We love how the style and decor of this bedroom gives a sense of calm. The French doors continue that trend by not drawing too much attention while staying functional.
26. Charming Closet Doors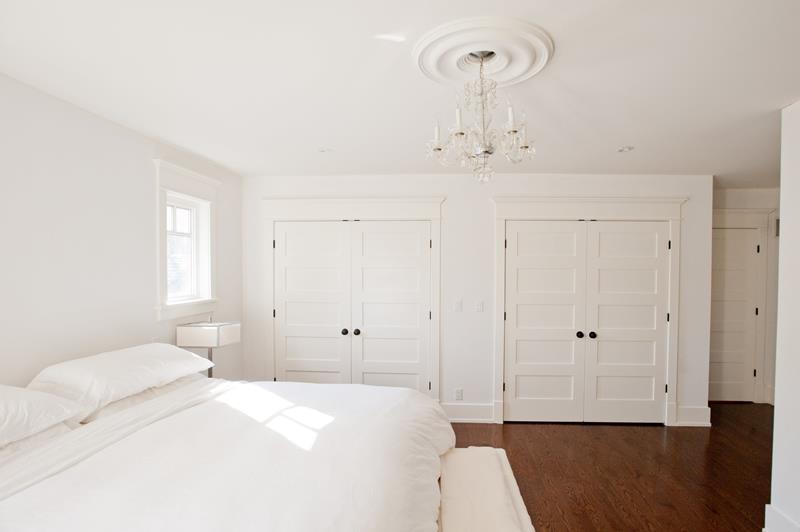 Once again, we fall in love with having French doors as closet doors. It gives a little style to something that is usually boring.
27. A European Design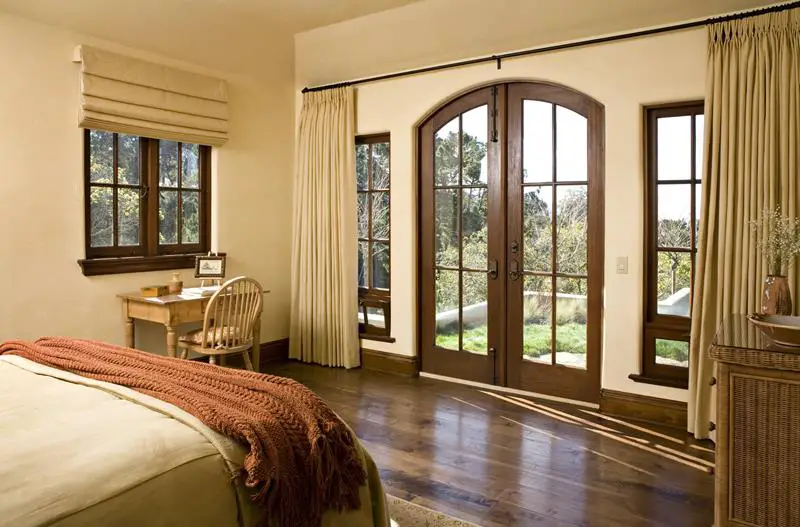 These rounded French doors are even more authentic thanks to the European style of this room. We love the hardwood in this space and how it creates a countryside feeling.
28. Great Bathroom Access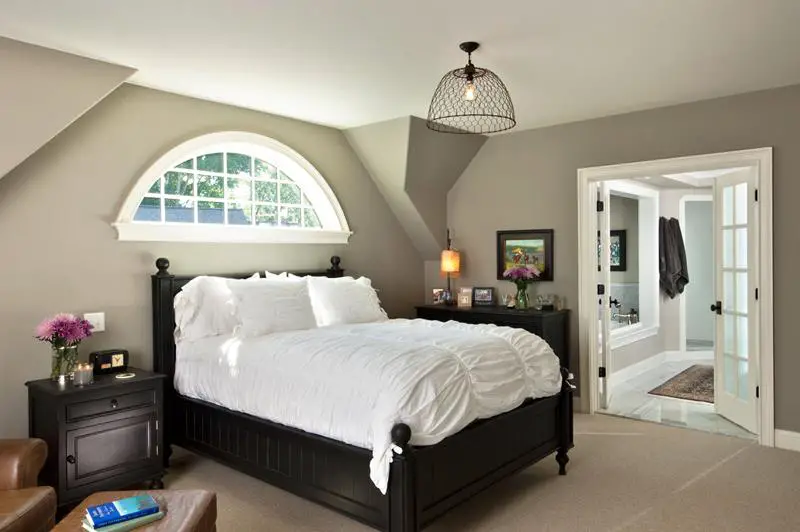 Here we see the French doors used to bring you the access to the bathroom, giving a great style inside this room.
29. Calming Color Scheme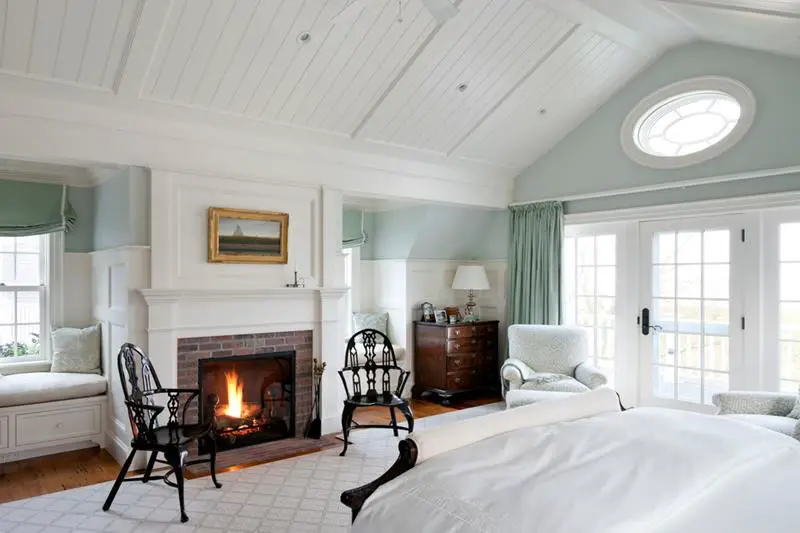 We love the color scheme of this room, with the white and calm teal blue working to create a beach style. The beautiful door leading outside continues the beauty.
30. Surrounded By Light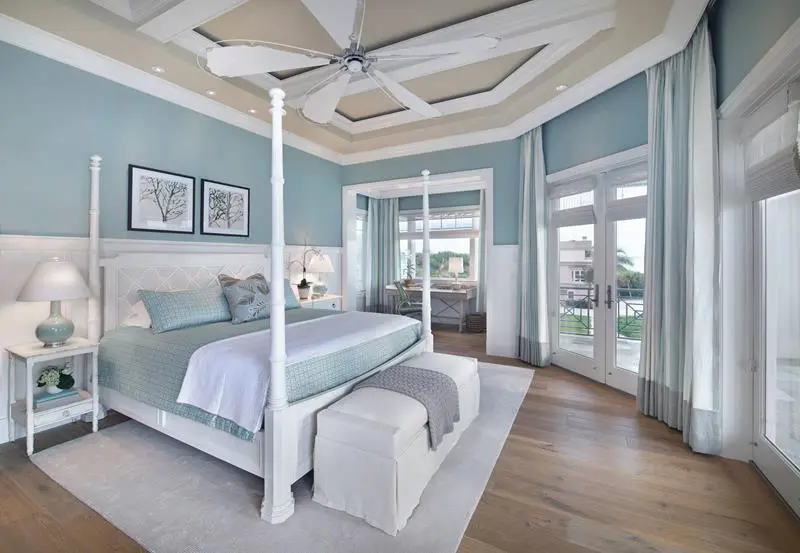 This rounded room is surrounded by wonderful natural light from the windows and beautiful French doors that give easy access to the outdoors. This whole space give a breezy beach feel.
31. Country Doors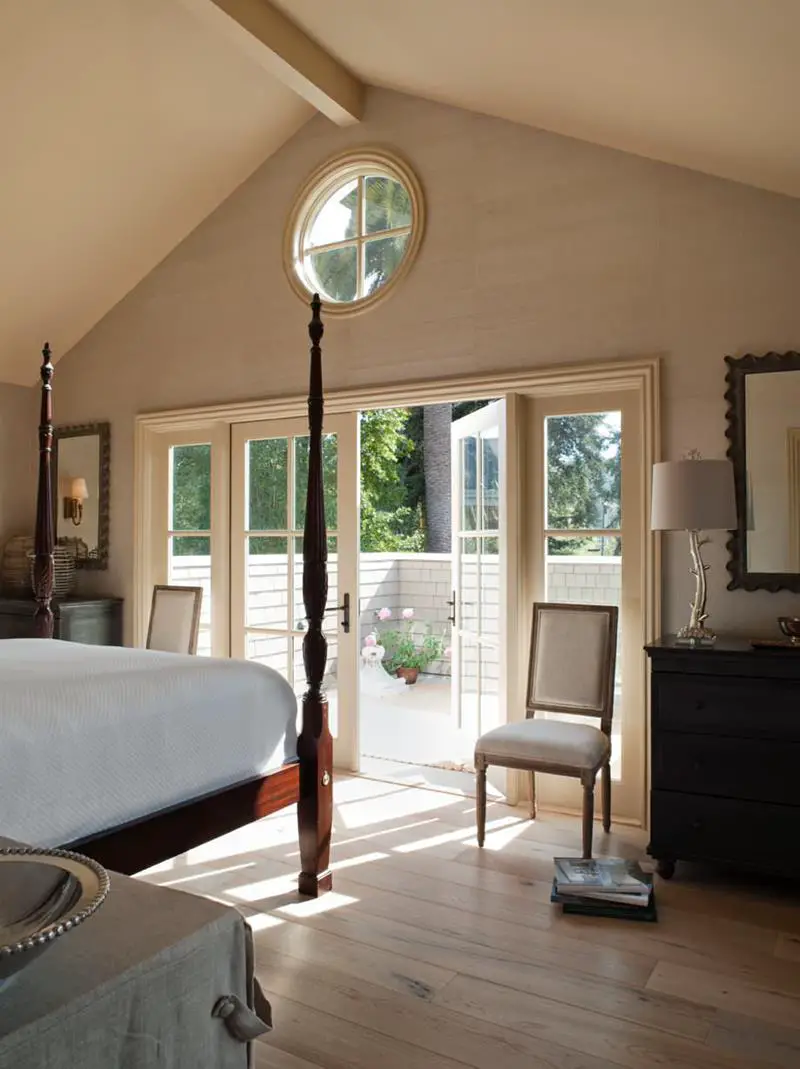 We adore how these French doors open this bedroom up to a wonderful little patio. This traditional space really benefits from the natural light shining in.
32. Doors In and Out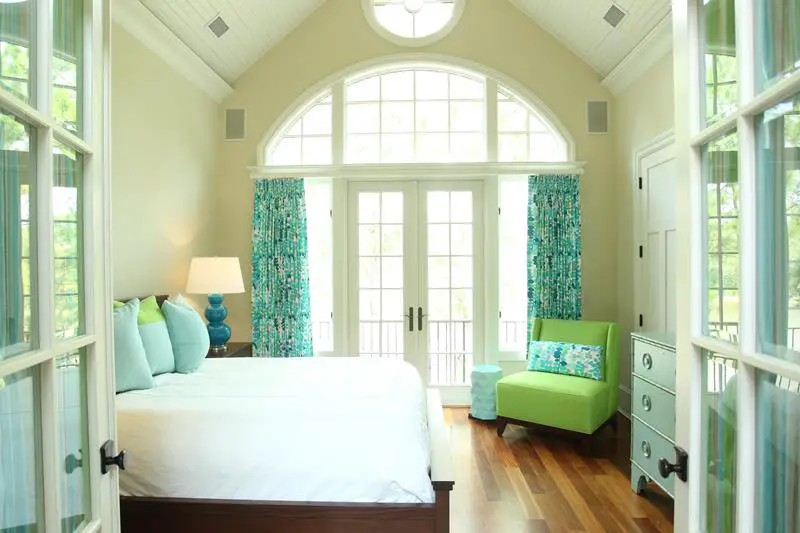 This contemporary space makes use of French doors as their entrance to the room as well as the access to the outside. Double French doors means double the style.
Don't Miss: 40+ Master Bedrooms with Hardwood Floors