Updated on July 29, 2022
Your kitchen is your home's lifeline, so we know you want to make it as functional as possible. We also know you want to make it look great.
By having a center island in your kitchen, you can increase your counter space. By having a sink in the center island, you open up a range of possibilities. Below, we have gathered more than 20 kitchens with center islands for your to browse through. If you are about to redesign your kitchen or build a new one, you can get some great ideas below.
Kitchen Island With Sink Ideas
1. Hardwood and Light Countertop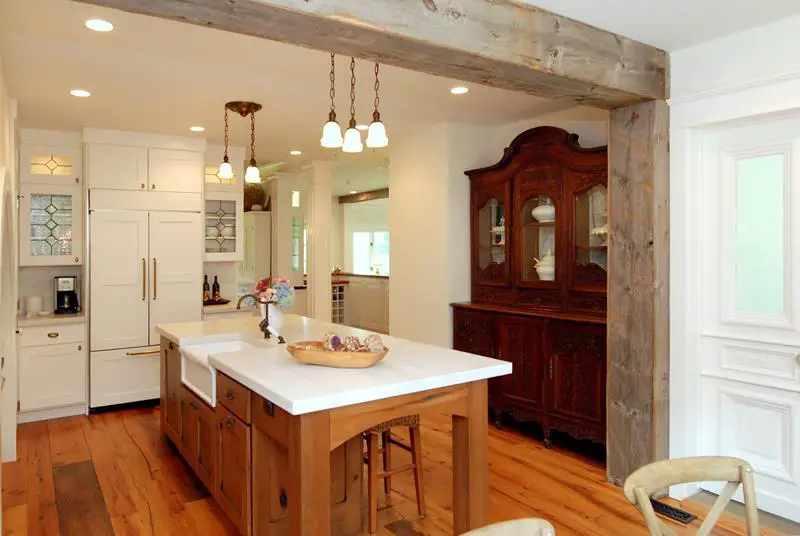 We love how this center island sink sits low in the island, giving is a modern country style. This whole room is a blend of modern bucolic perfection.
2. Stainless Steel and Sleek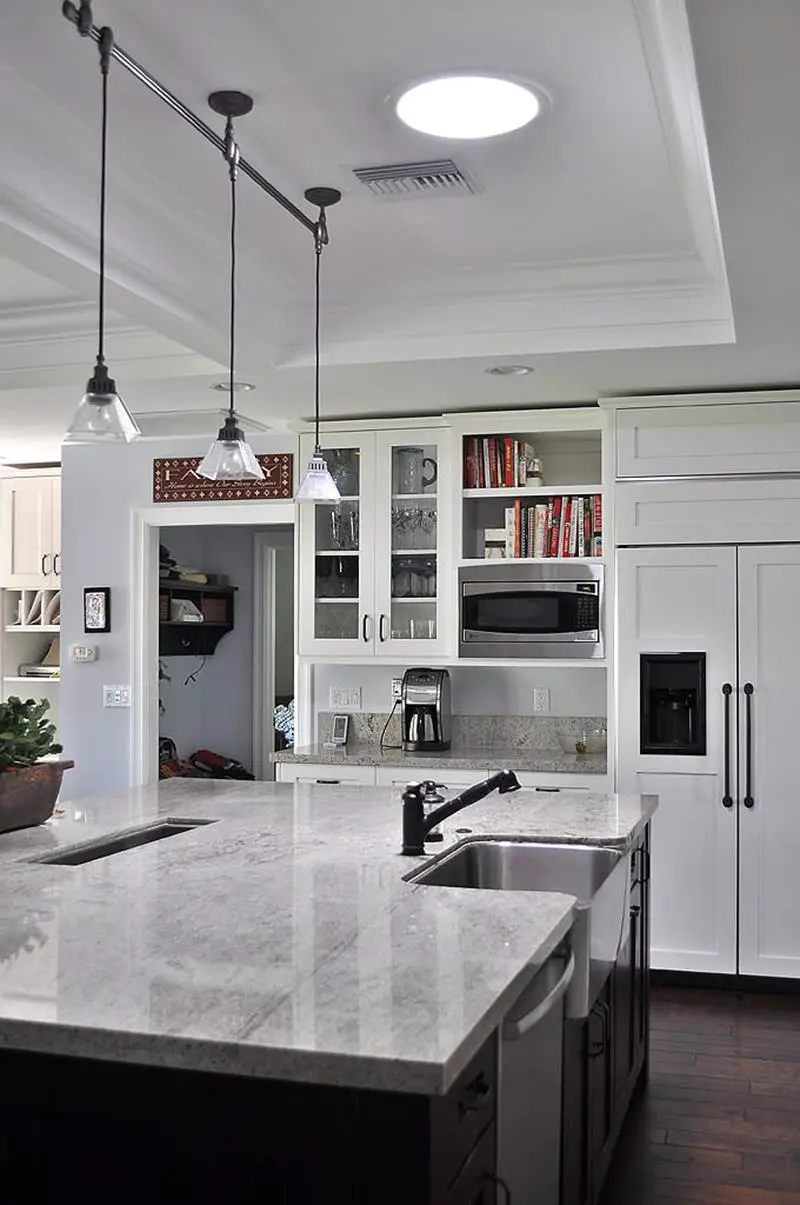 This center island aims to continue the modern style of this kitchen and does a great job, especially with this wonderful stainless steel sink.
3. Modern Rustic Center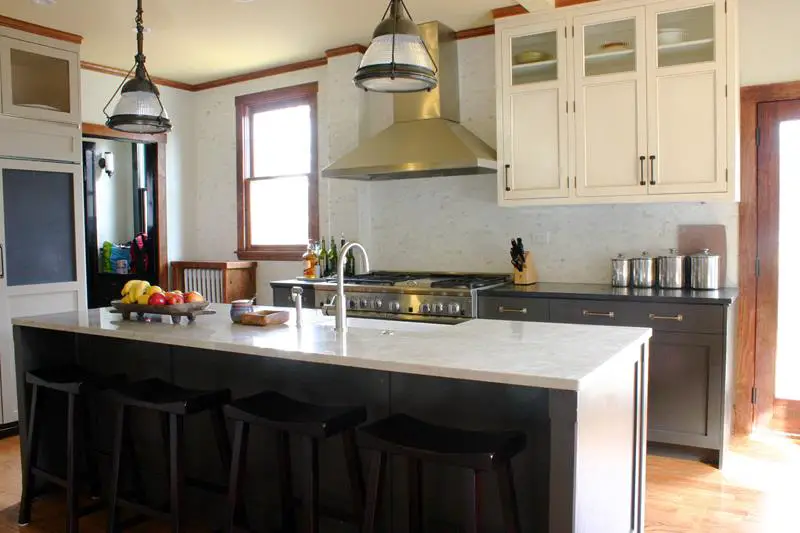 We love how this kitchen creates an aged yet modern look and the center island is responsible for the contemporary part.
4. Large Basin Sink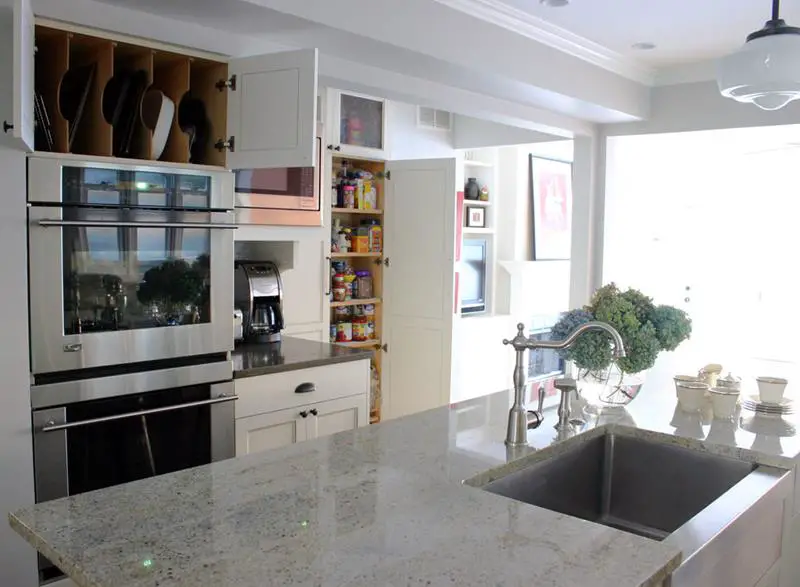 This large sink is perfect in the center island, giving you plenty of space to handle all of your kitchen needs.
5. Farm Style Blend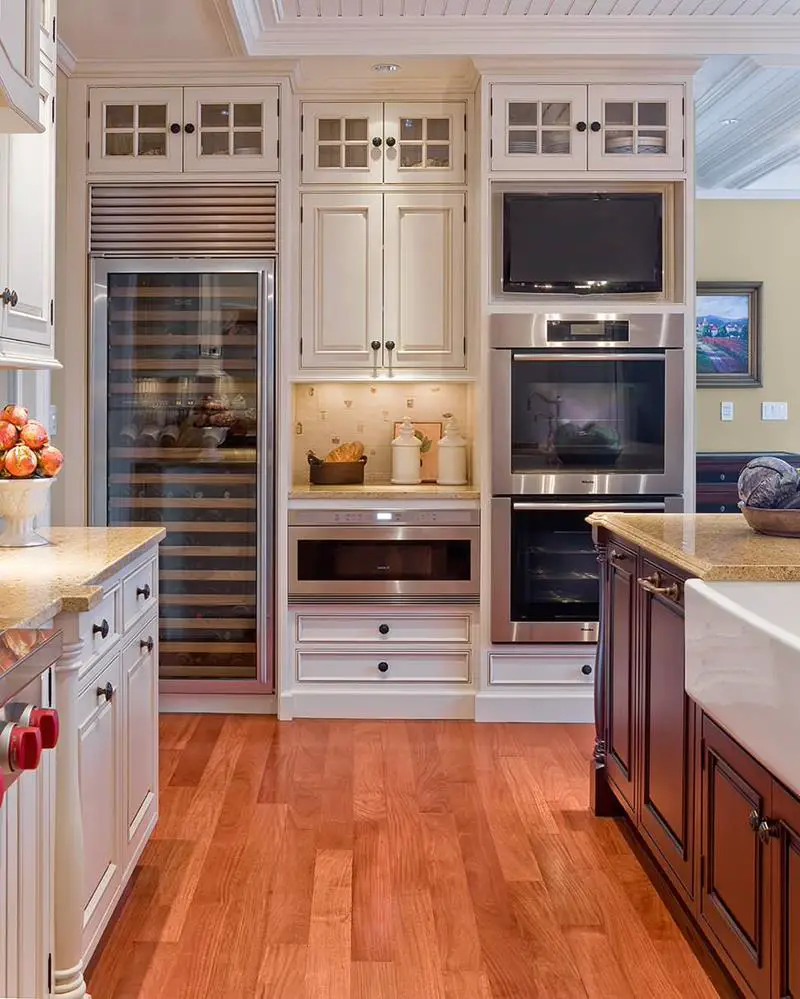 This large and low sitting sink is part of a traditional design that works really well. The hardwood and beautiful countertops work so well together.
6. Elegant Fixtures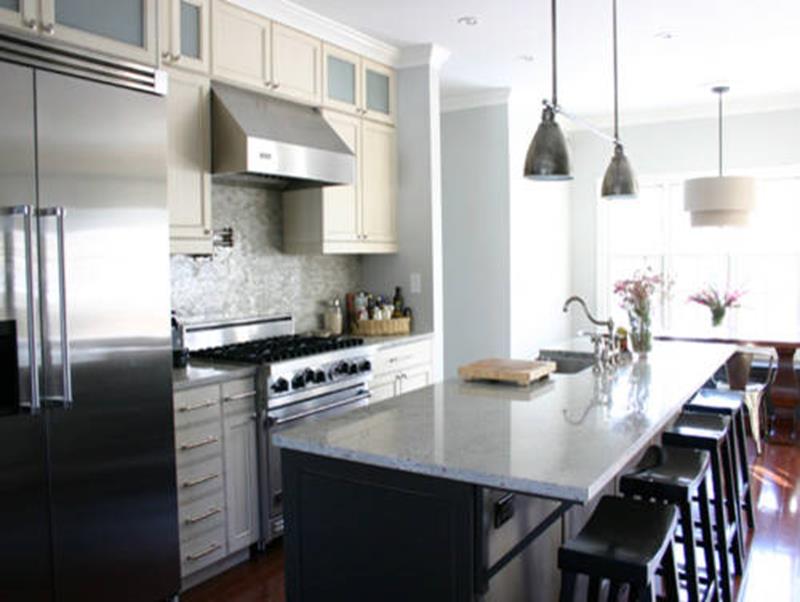 7. Spacious and Minimal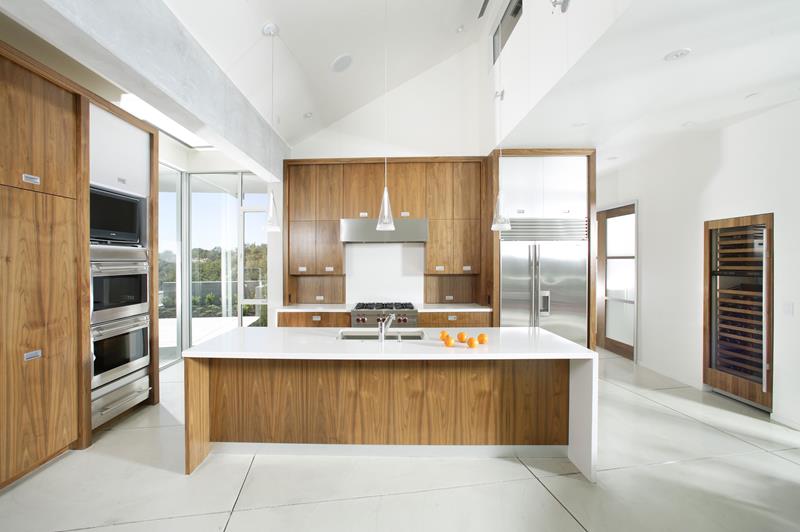 8. Simple and Functional Sink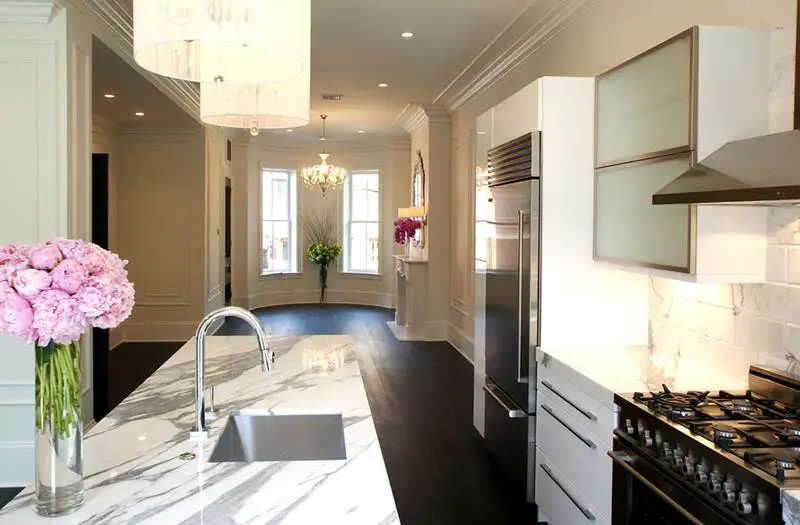 The center island here has a simple sink and beautiful counter top. You will find that this give you just the right amount of space in the kitchen.
9. Traditional Surroundings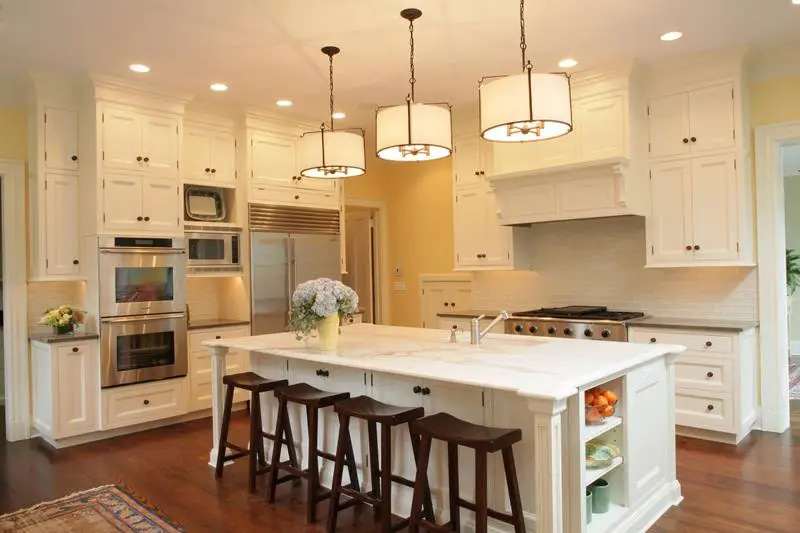 A center island is an extension of the kitchen. This island has a great columned design that continues the elegance of the whole room.
10. Classic Elegance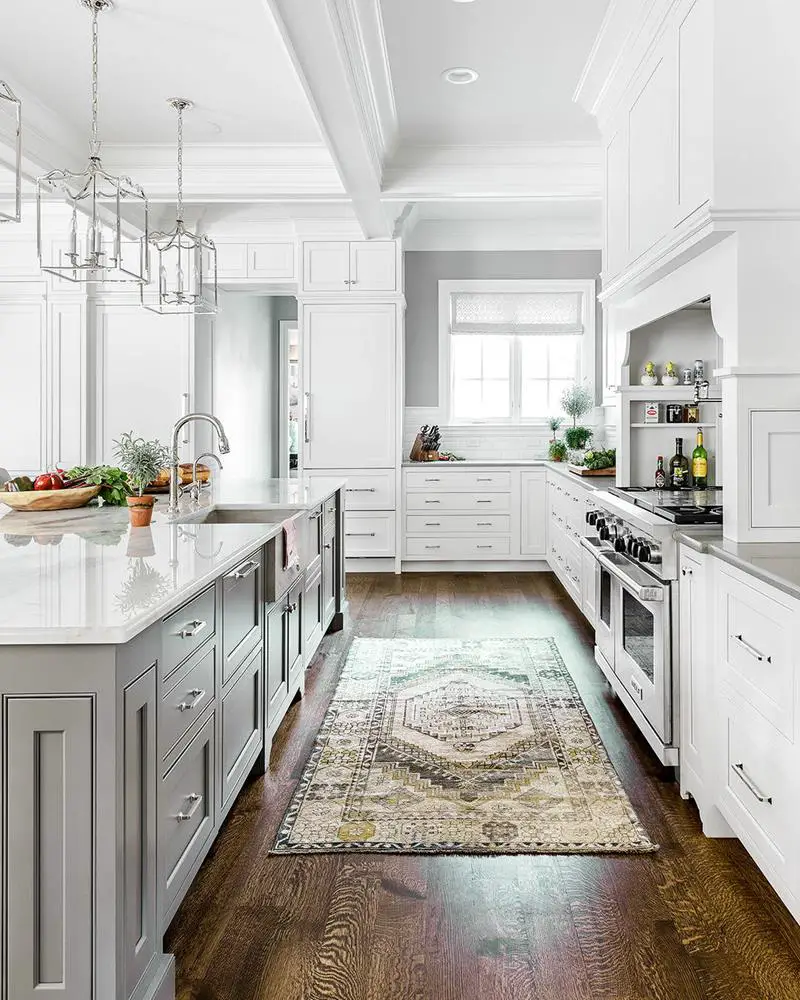 The gray tones used in this room blend well with the hardwood floor to bring elegance. The center island here has a large sink and continues the overall style.
See Also: 20+ Kitchens with Two Islands
11. Darker Sink Style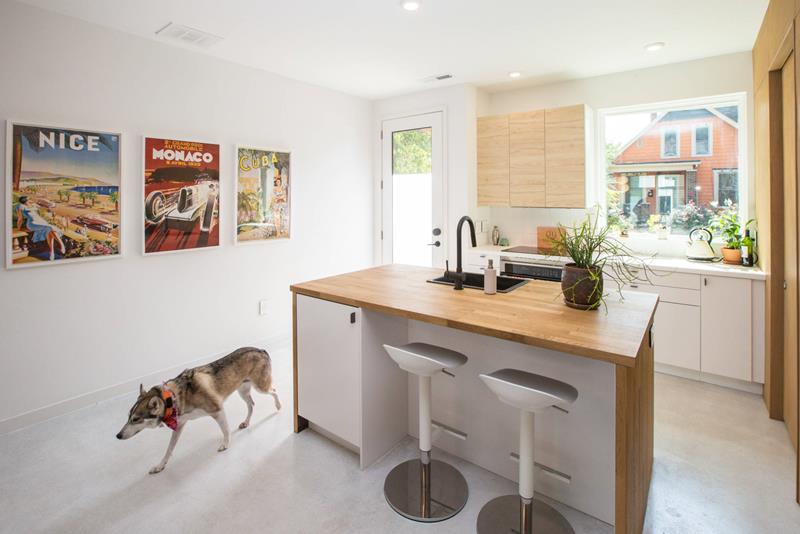 Even smaller kitchens can benefit from a functional center island. Here, you can cook and dine, saving you space elsewhere.
12. Minimal and Elegant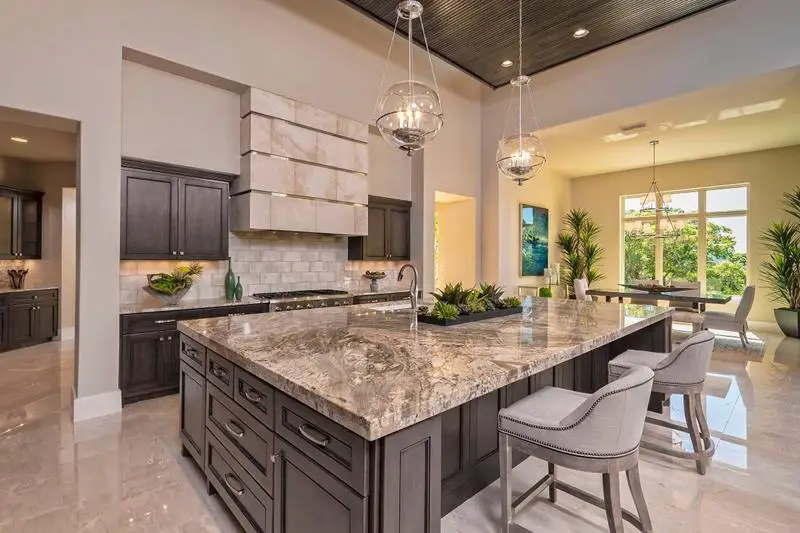 This larger center island really enhances the room and continues the contemporary style of the whole space. With plenty of room to move around, this is a grand kitchen.
13. Industrial Design Style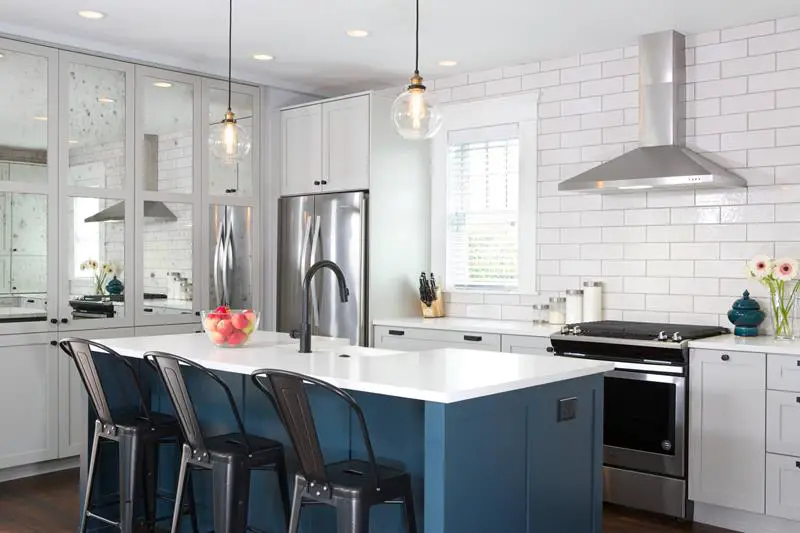 The industrial feel  of this kitchen is great, and the blue center island works so well with bring life to the whole room.
14. Welcoming and Ready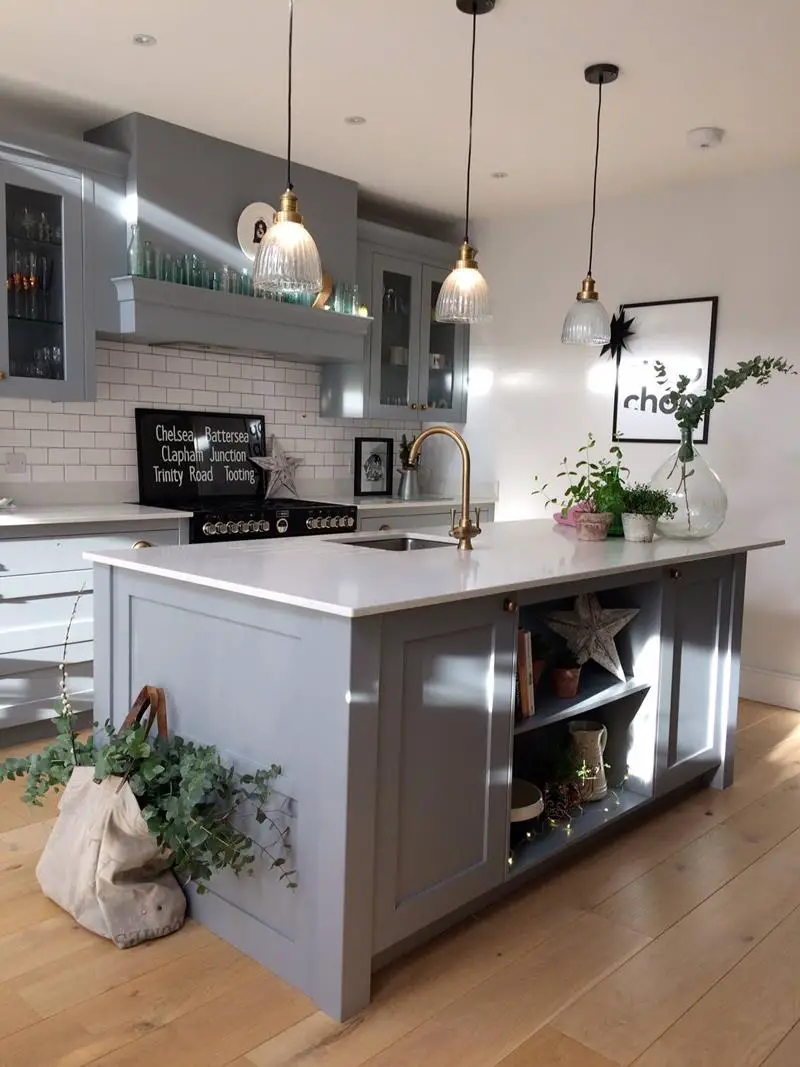 We love how this center island continues the welcoming style of the whole kitchen. With extra shelving for decor or books, you will love this addition.
15. Versatile Center Sink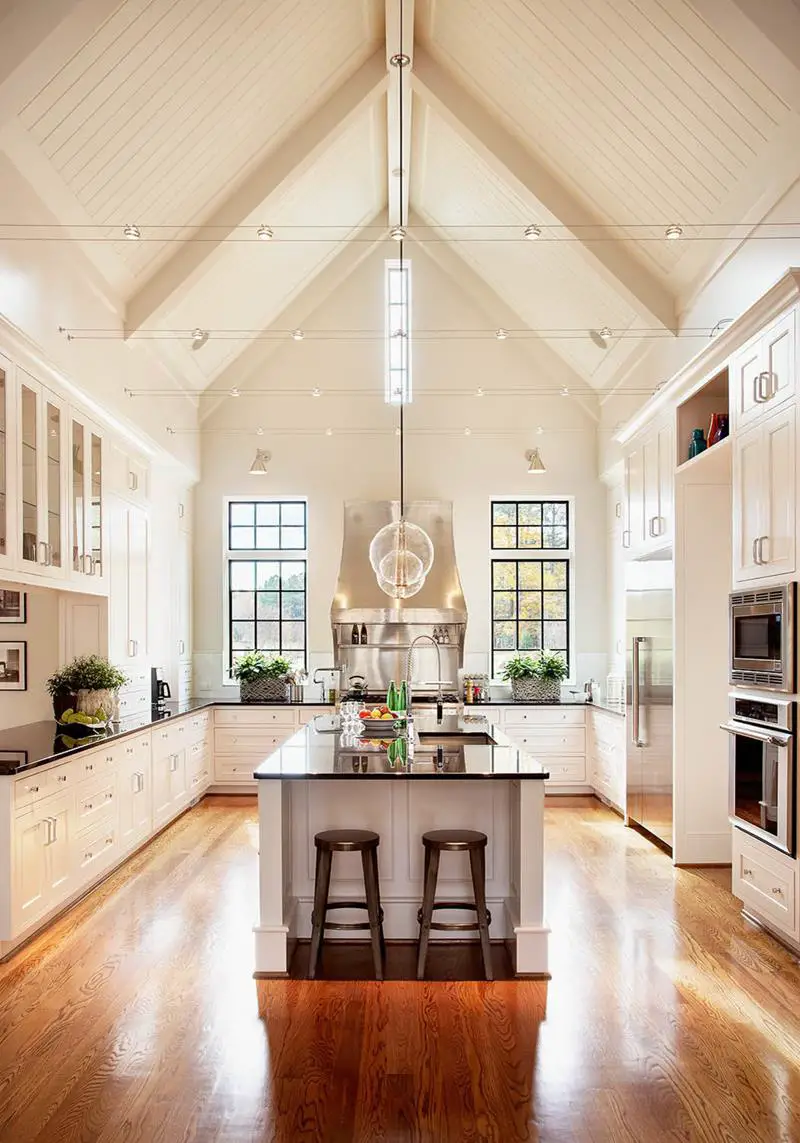 When you have a sink in the center island, it frees up counter space elsewhere. Here, you have a versatile water hose to help with all of your needs.
16. Comfortable and Functional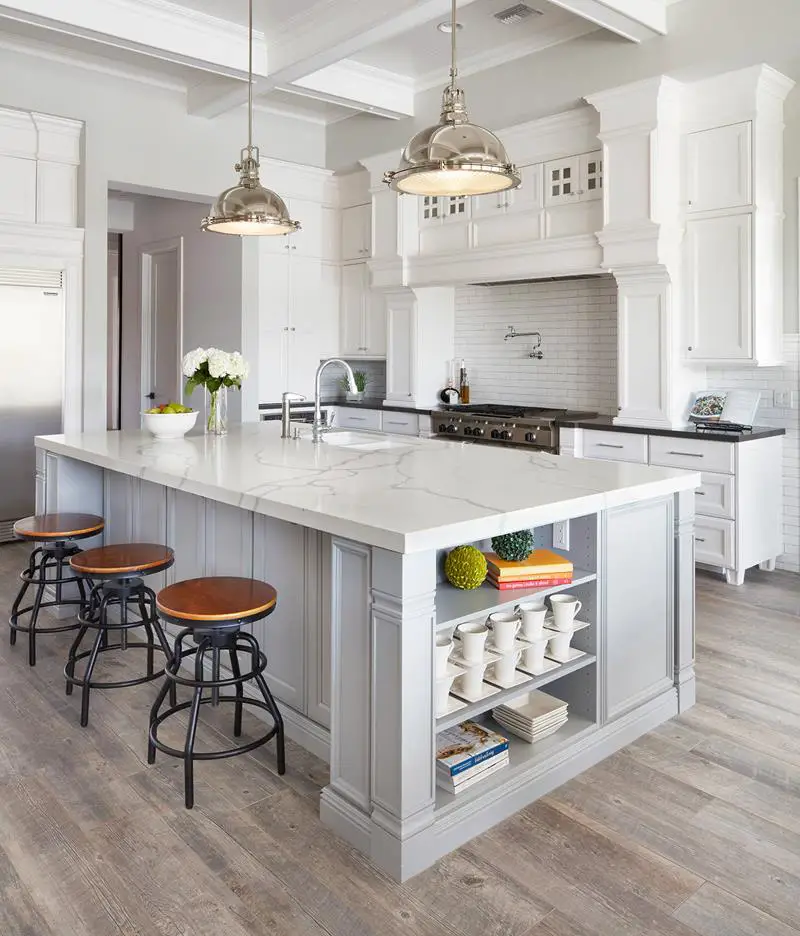 17. Light and Easy Design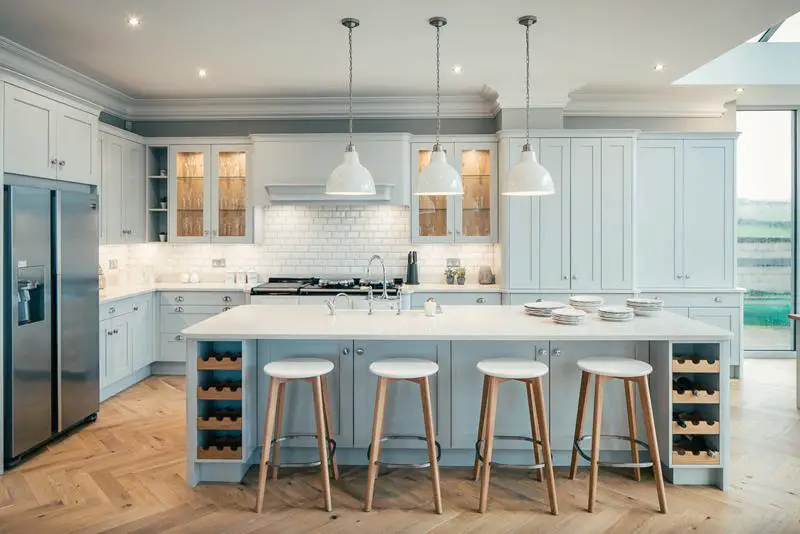 The blue color theme of this kitchen is continue with the center island and we love it. This center island gives plenty of room to cook and dine, as well as a space for your wine collection.
18. Darker Earth Tone Match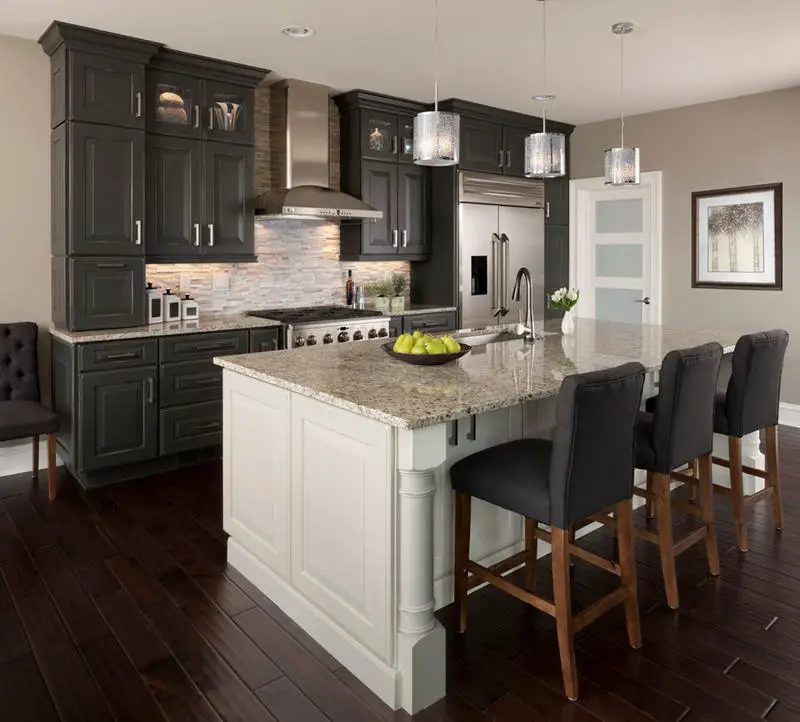 19. Country Elegance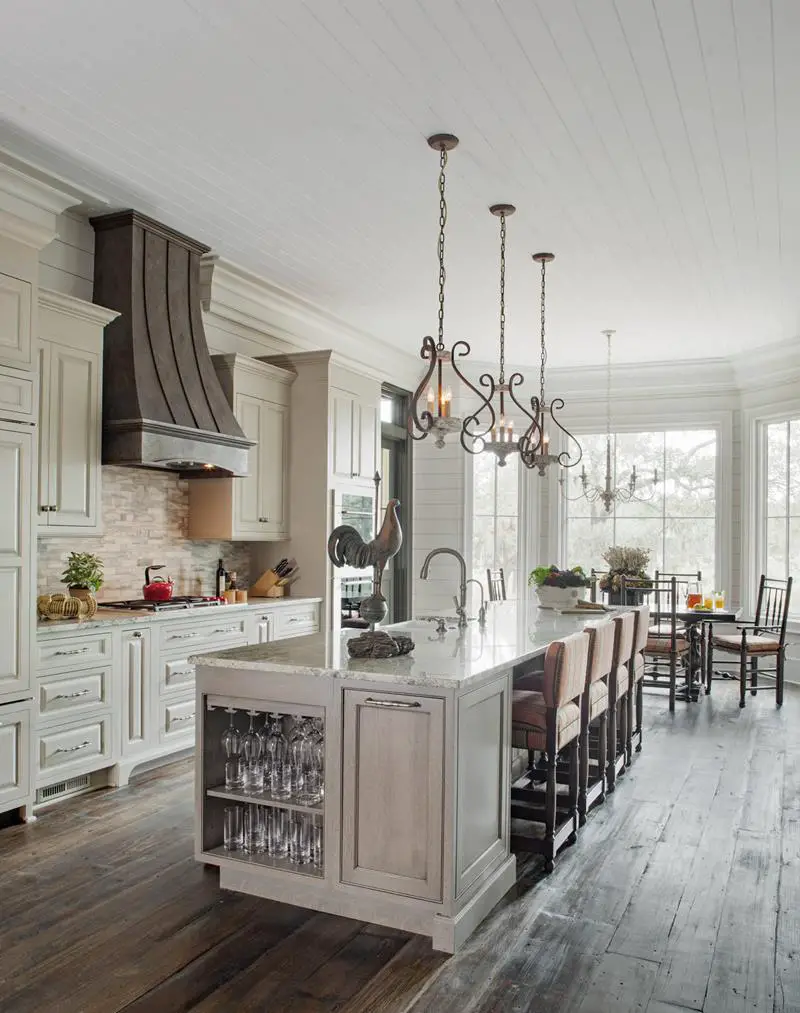 We love the bucolic style of this elegant kitchen. The center island gives you storage space as well as extra room to dine.
20. Easy Design and Functional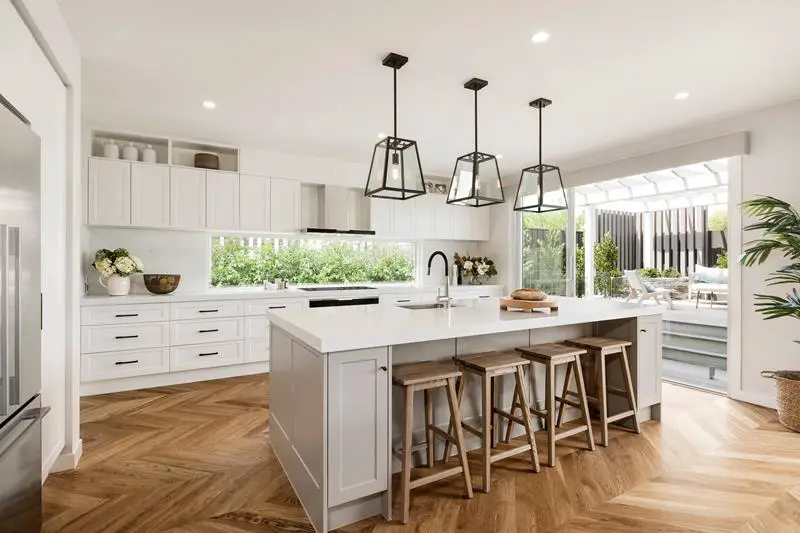 This room has a modern tropical feel to it and we love how simple the design is. This center island is a great blend of style and functionality.
21. Upscale Industrial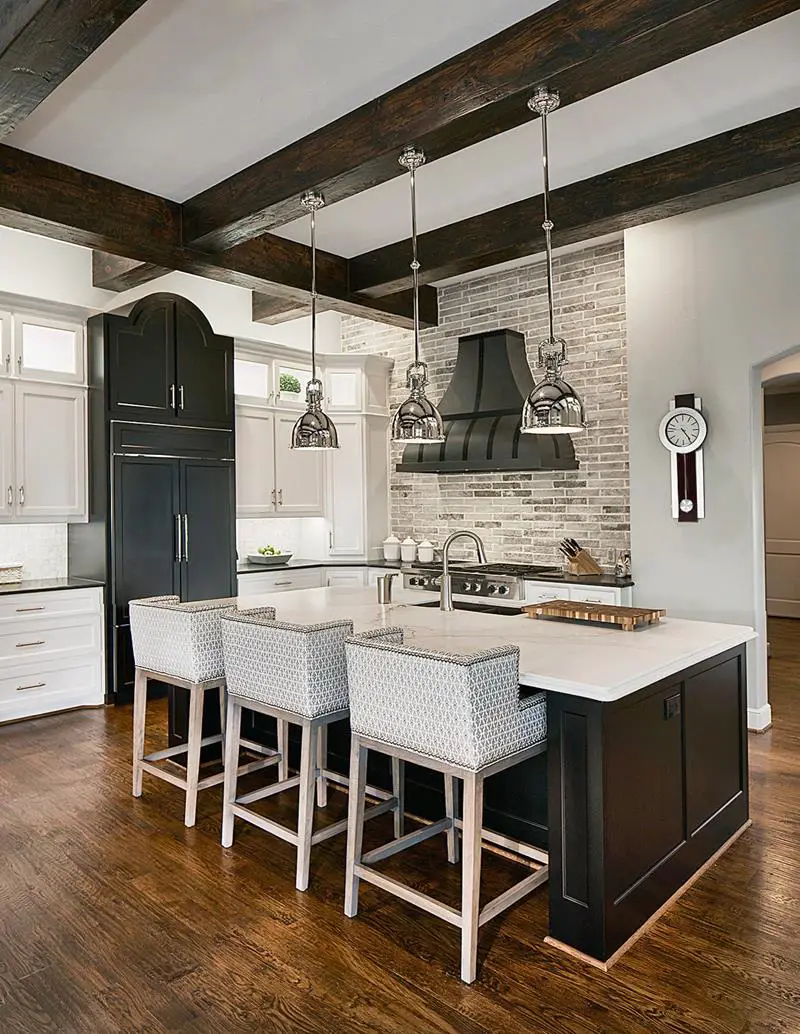 This center island creates its own wonderful contrasts with a darker base and lighter countertop, blending perfectly with the rest of the kitchen.
Don't Miss: 20+ Kitchen Island Stove Ideas