Updated on January 3, 2022
Who doesn't like a classic white picket fence? It is as American as apple pie. Well, we love them, too.
Picket fences, both white and non-white ones, are a statement of American suburban life, but they work in all kinds of housing environments. Whether you are going to decorative styles or more private ones, there is a picket fence for you. They are a great way to keep children and pets inside the perimeter of the yard without obstructing the view.
Below, we've gathered over 20 examples of picket fences for you to browse through. If you are thinking of getting a white picket fence, we know you'll find a style you love!
White Picket Fence Styles and Designs
1. Curves are Welcome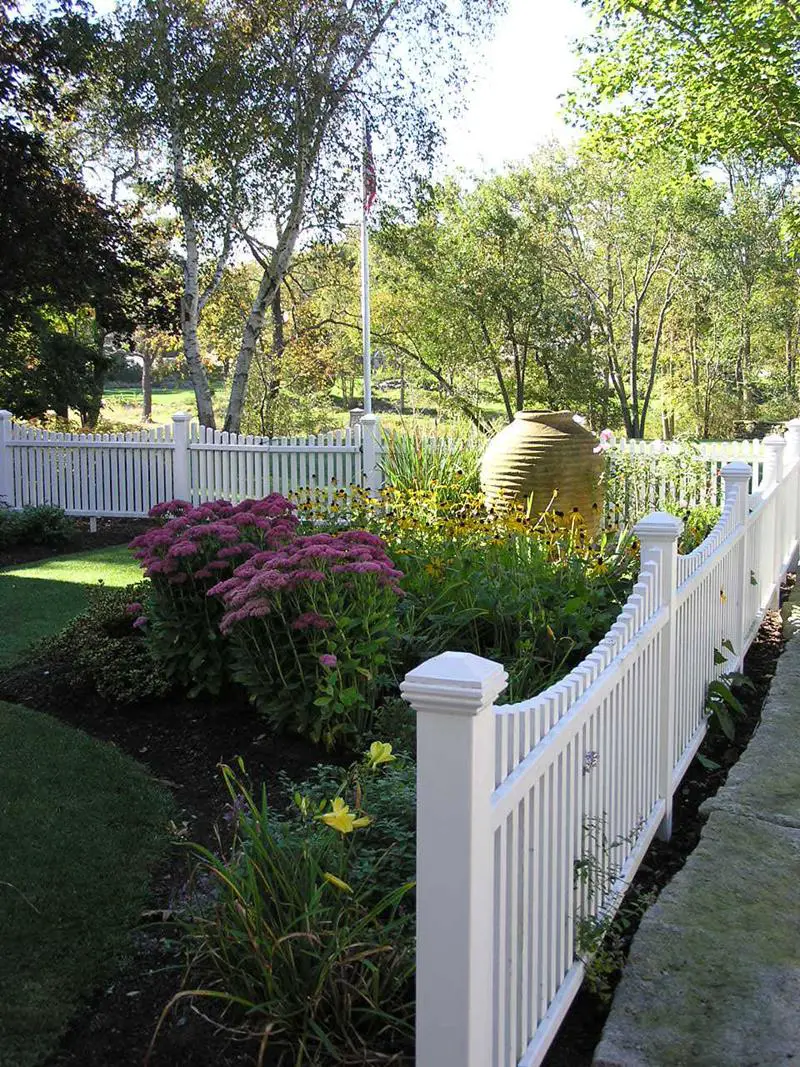 Photo by Woodburn & Company Landscape Architecture, LLC
This charming white picket fence features wonderful curves in between the posts, allowing for great aesthetics that work well with the wonderful plant landscape.
2. A Garden Match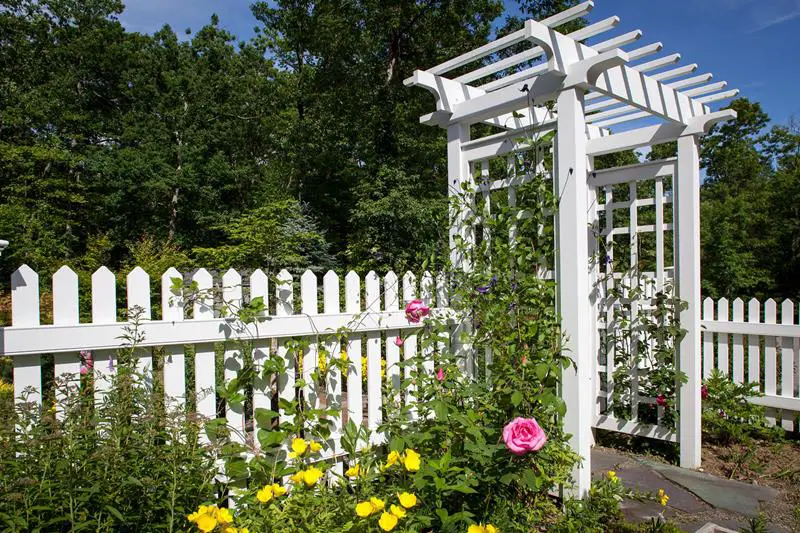 White picket fences work really well when you want to put plants and flowers all around the yard. They allow the greens and colors to really stand out.
3. A Traditional Match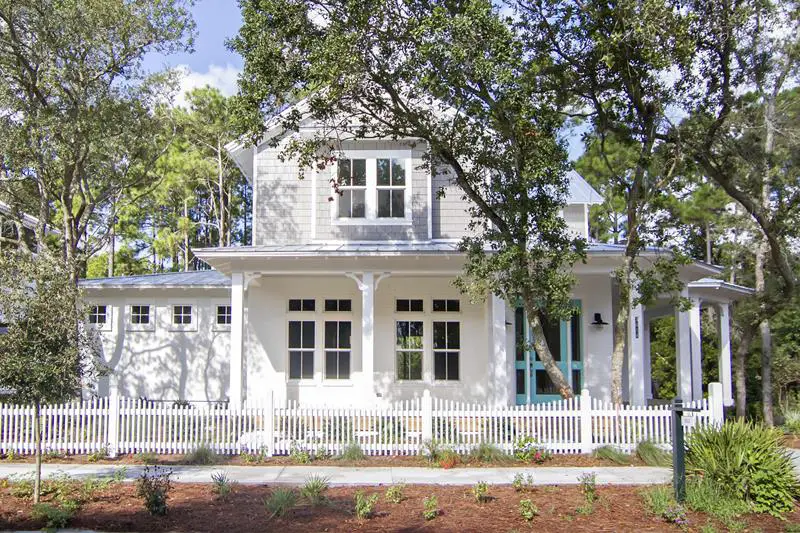 Photo by Glenn Layton Homes
This traditional white picket fence runs around this well planned landscape and perfectly matches the color of this home.
4. Simple Beach Style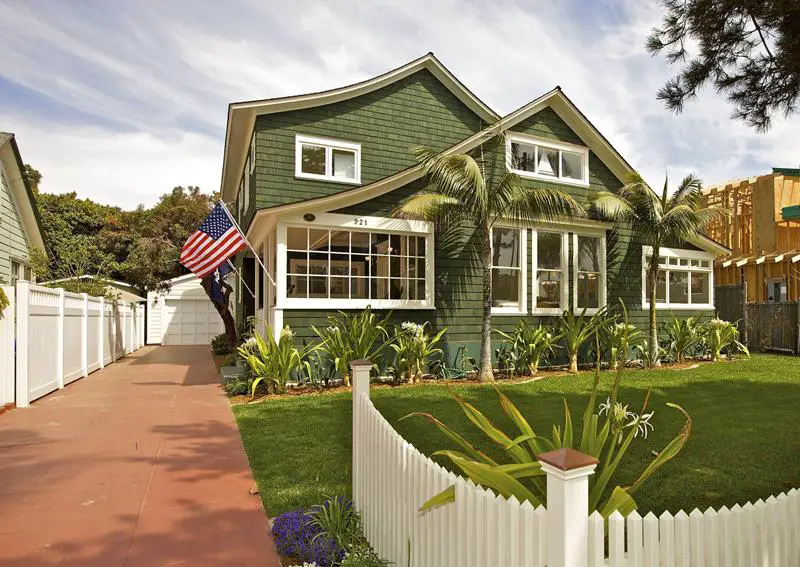 Photo by Flagg Coastal Homes
We love how this white picket fence helps to contrast with the green of this home. The overall look here is a wonderful beach style that is simply relaxing.
5. Perfect for Flowers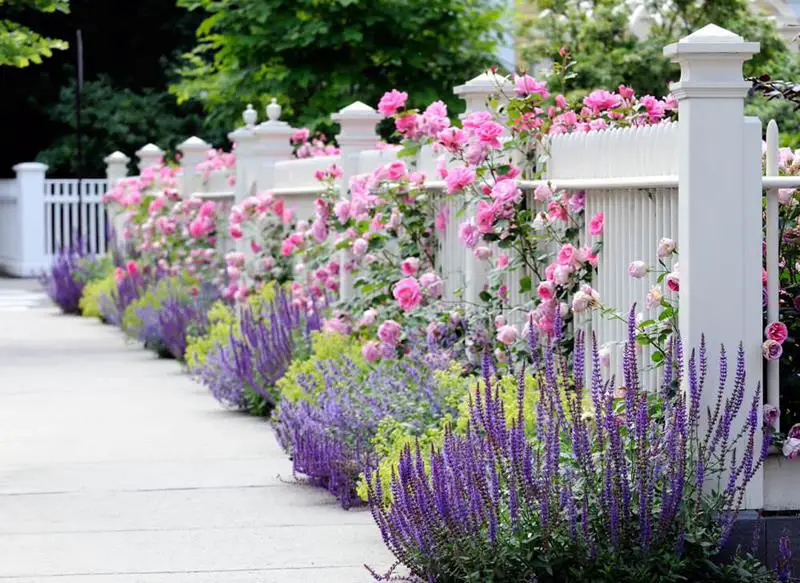 Photo by Dabah Landscape Designs
This beautiful white picket fence is adorned with a floral arrangement that looks amazing. This shows just how well a fence like this can work as part of the landscape.
6. Charming Simplicity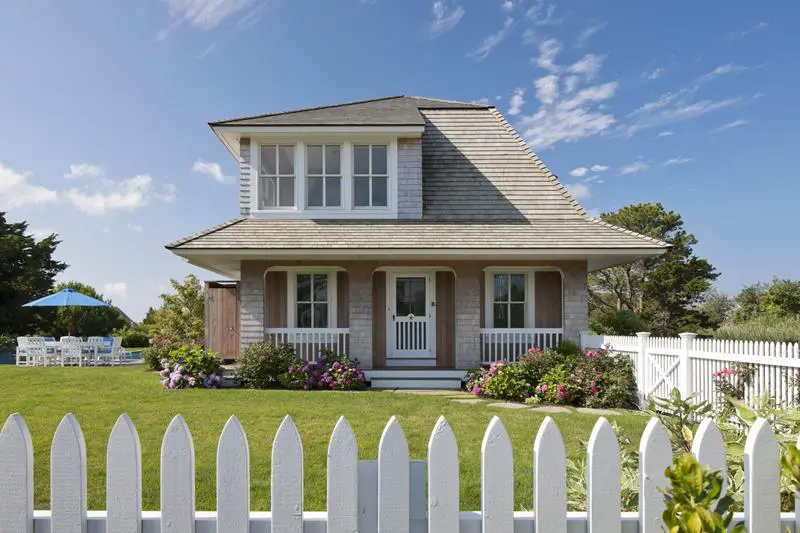 Photo by Polhemus Savery DaSilva
This is a true traditional wooden white picket fence. We love the classic style and how great it looks around the perimeter of this charming home.
7. Easy Yard Outline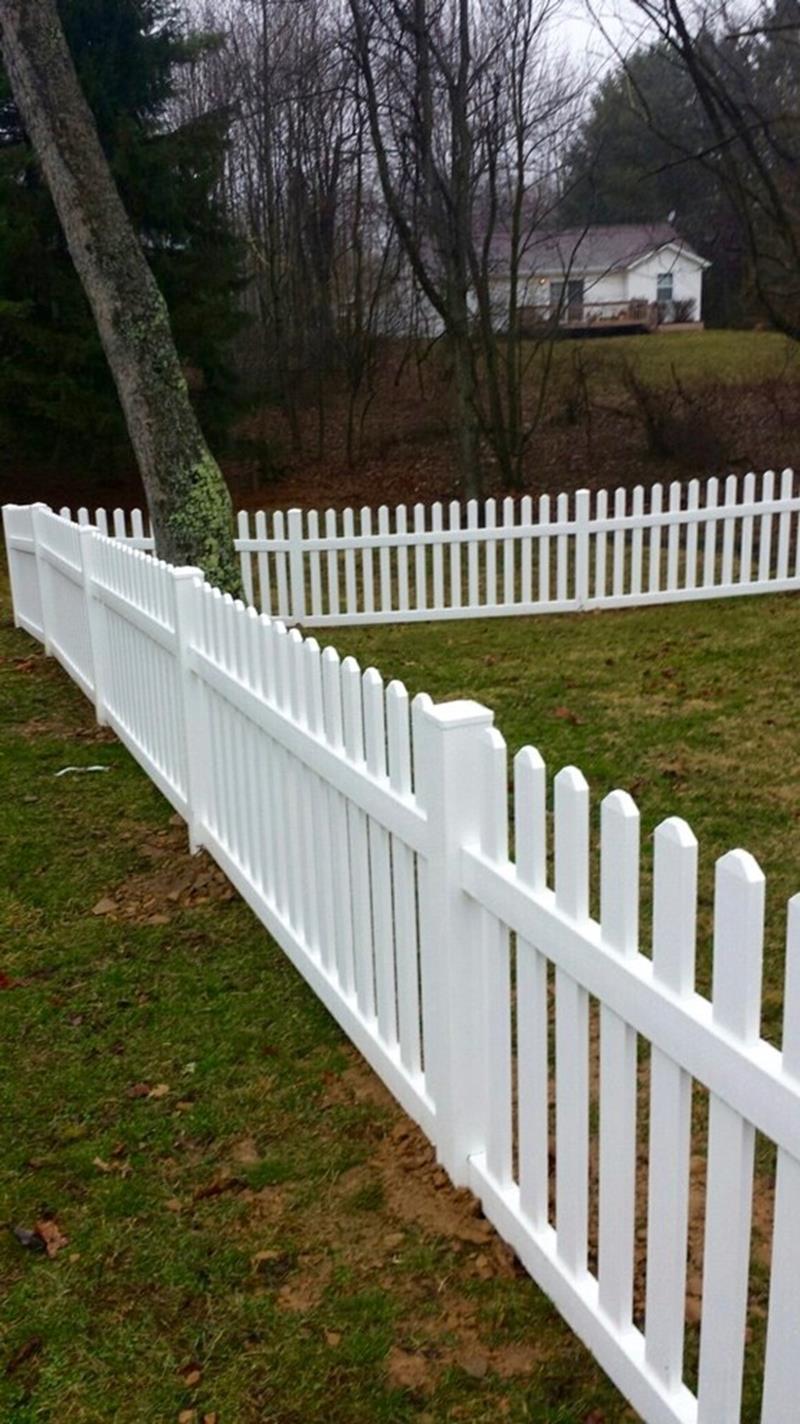 Photo by Percheron Builders Group
This PVS white picket fence surrounds the perimeter of this yard and does its job. This type of fence is easy to landscape around and will keep your kids and pets in place.
8. Perfect Design Match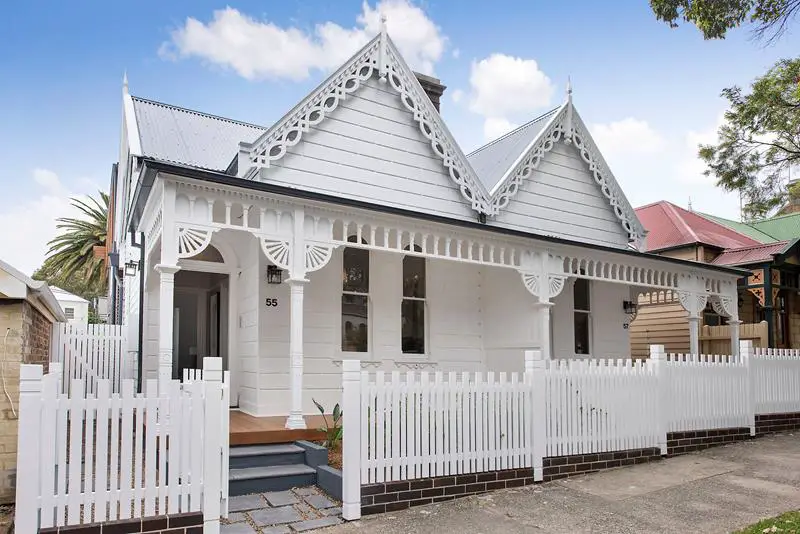 Photo by BKA Architecture Pty Ltd
The white picket fence here has slats of varying size and they blend so well with the creative designs around this home. This style is great in this suburb area.
9. Made for the Landscape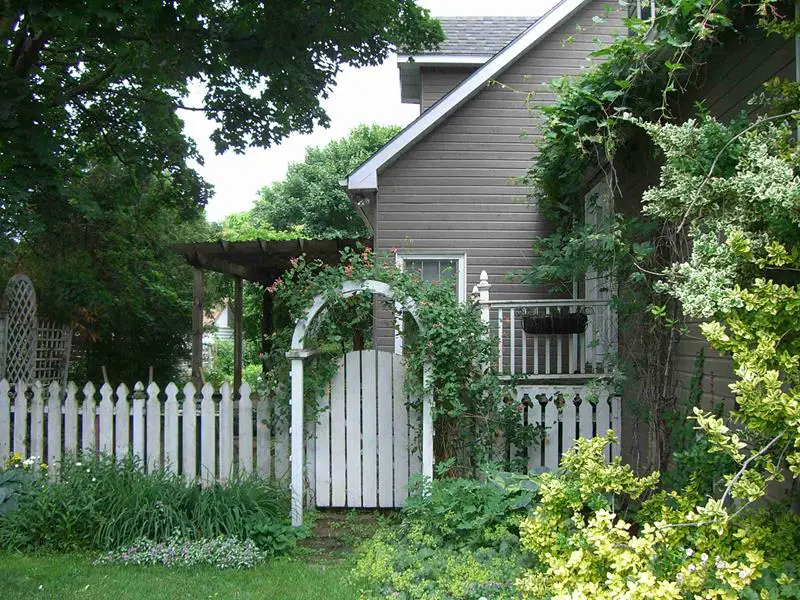 Photo by HOPE DESIGNS
This type of traditional picket fence naturally becomes part of the landscape. We love how the plant life is allowed to surround and overtake the great entrance area.
10. Step Down Privacy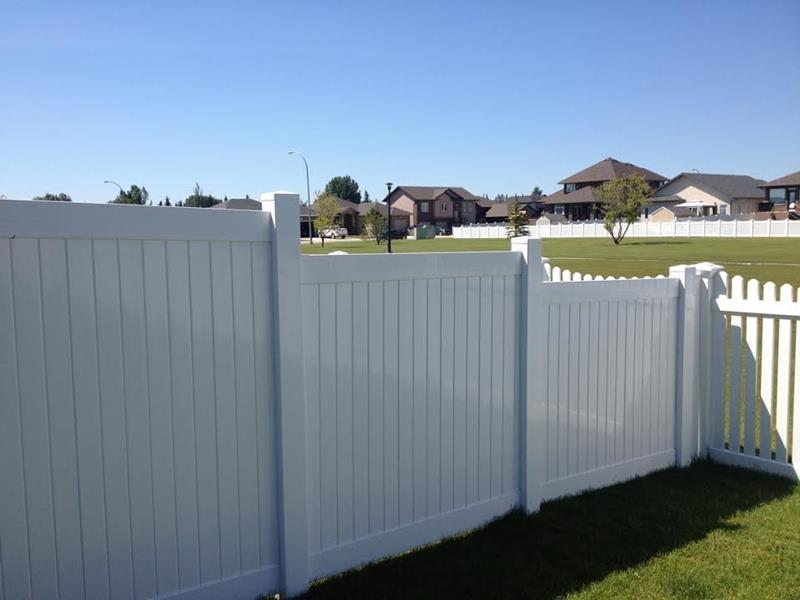 Photo by Vinyl Guys Fence & Deck LTD
This PVC privacy fence leads down to the taller picket style fence to give this yard a great look. It gives you privacy on the sides and an unobstructed view out the front.
See Also: 10 Best Fence Design Software Options (Free and Paid)
11. A Little Space Between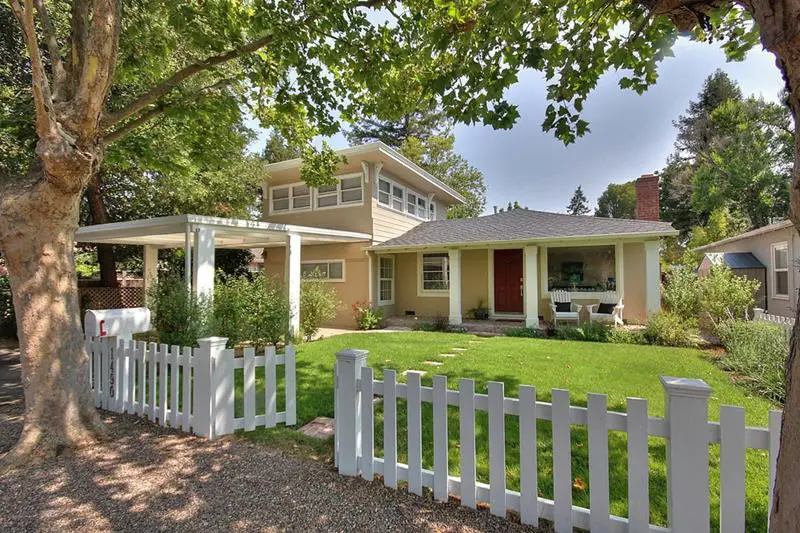 Photo by Peter Keller at Princeton Capital
This traditional look features a wider area between the slats that really gives you a classic sense of style. We love how it adds to the look of this home.
12. Classic Style With Garden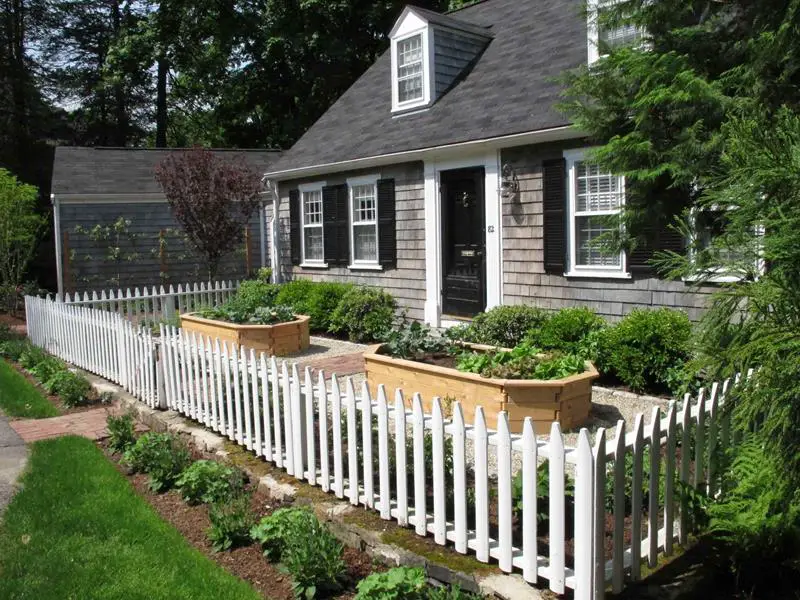 Photo by Nilsen Landscape Design, LLC
This white picket fence surrounds the front perimeter of this home and lets you landscape both sides perfectly. We love how it blends well into the garden space.
13. Fence and Stone Style

Photo by Troy Rhone Garden Design
The picket fence here surrounds this yard and blends perfectly with the stone retaining wall here. With the natural stone look and the wonderful plant life, this is a great space.
14. Charming and Welcoming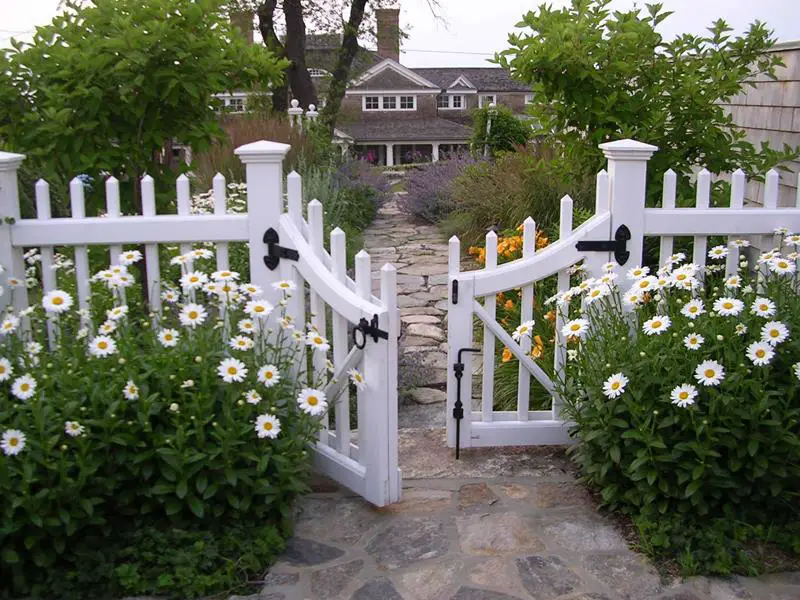 Photo by Sean Papich Landscape Architecture
The gate to this white picket fence swings wide open to let you into this beautifully landscaped yard. The fence blends as part of the landscape, just like it should.
Related: 9 Different Gate Latch Types (Read Before You Buy)
15. Blends with the Landscape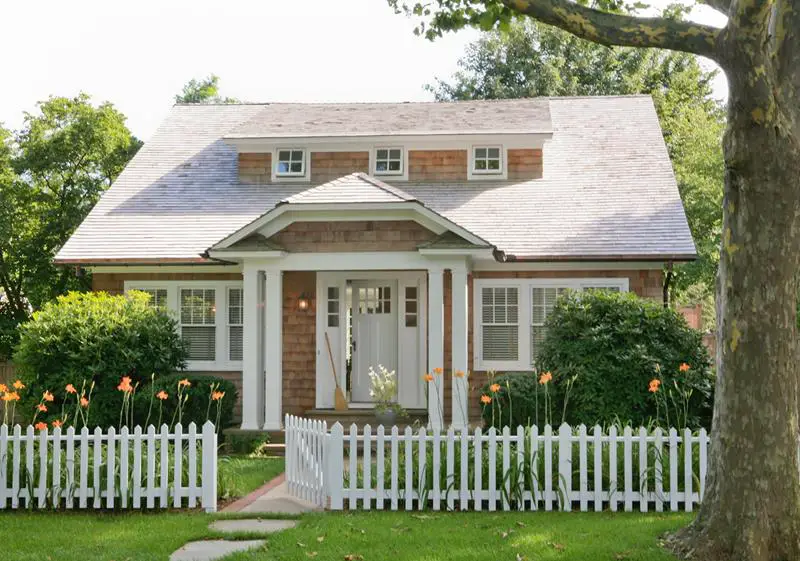 Photo by Wettling Architects
It doesn't get more traditional than this, with a beautiful and classic white picket fence that surrounds the perimeter of this yard. Adorned with flowers, this is a charming space.
16. Southern Home Match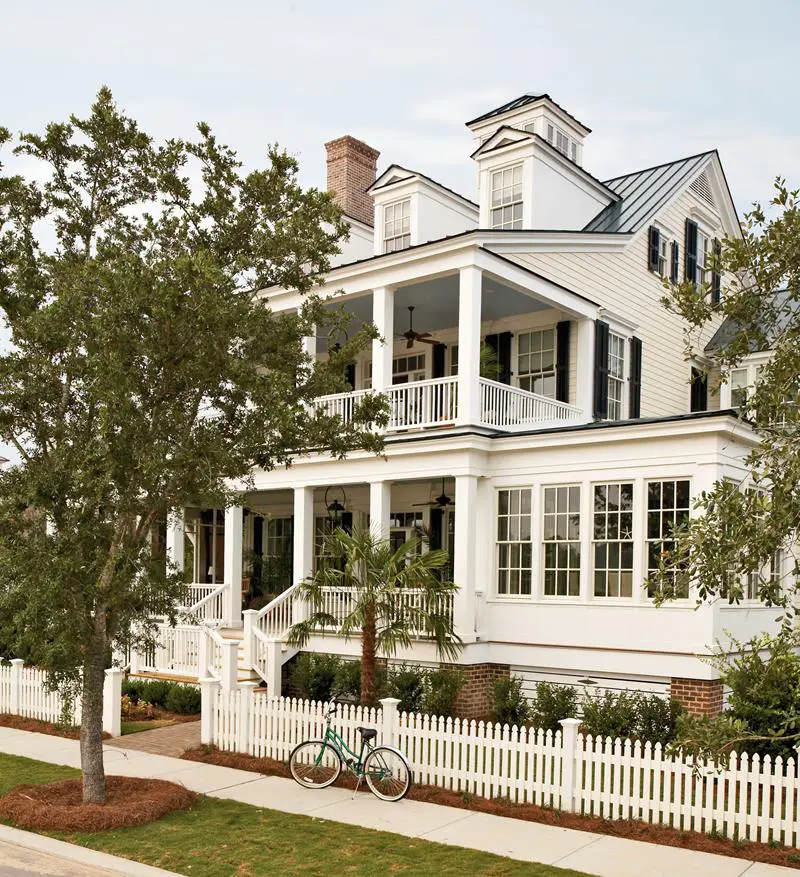 Photo by Historical Concepts
This grand Southern colonial style home has a great white picket fence around it, clearly marking the perimeter and becoming part of the landscape.
17. Natural Hardwood Style

Photo by Westover Landscape Design
Not all picket fences have to be white. Here, the fence is left as a natural wood tone and it works well to blend with the landscape. We love how welcoming it makes this home look.
18. Easy Landscape Around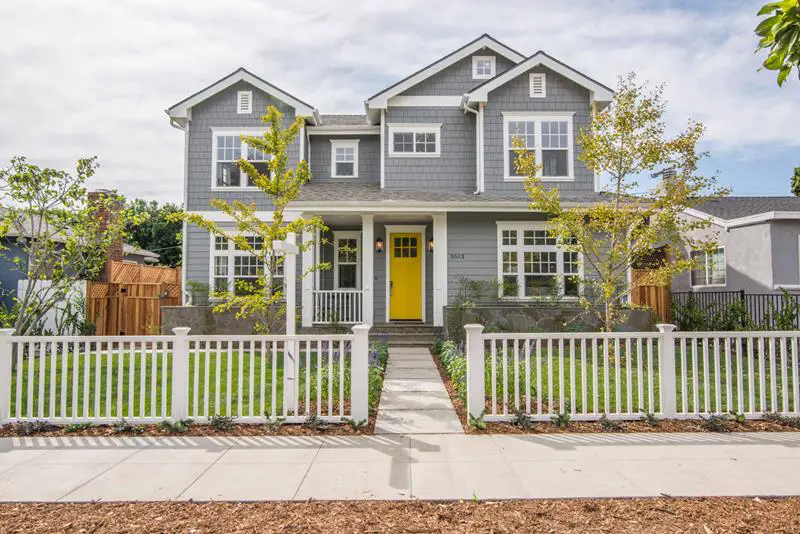 Photo by LRWoehler & Associates
In this suburban area, we love how this fence surrounds the yard and adds to the overall aesthetics. It has a great symmetrical sense that is easy to landscape around.
19. Small Cottage Perfection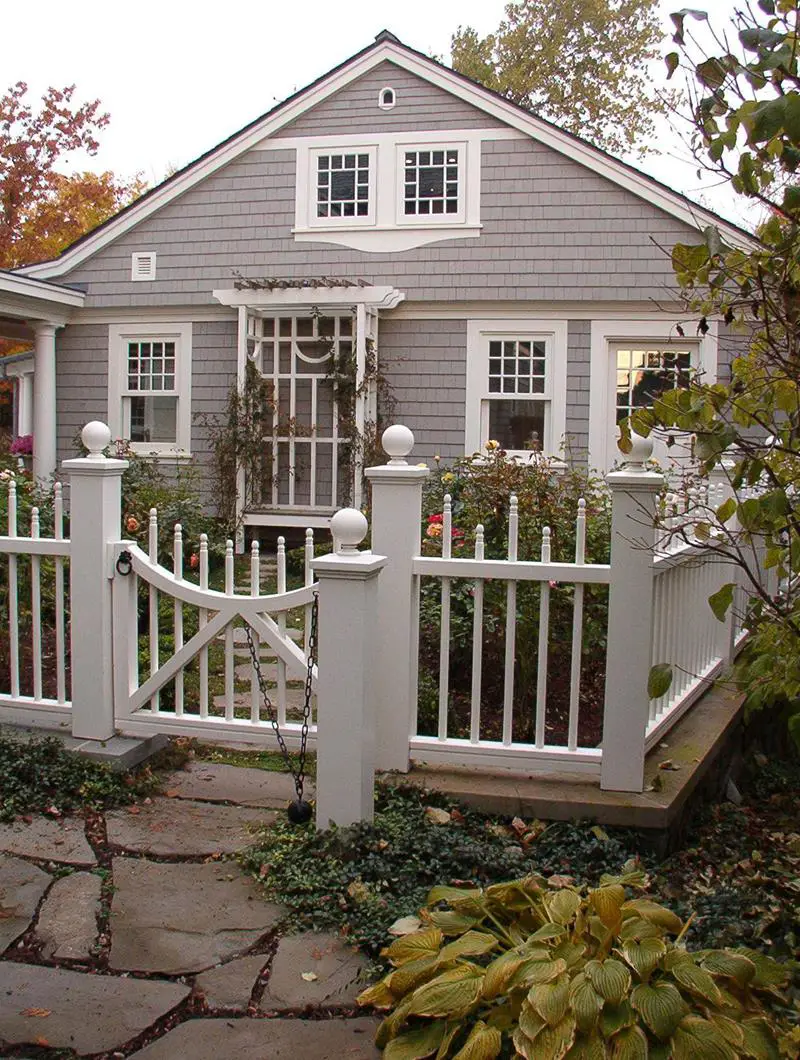 Photo by Common Ground Landscapes
This picket fence has a great gate that swings open to allow you in. With a natural landscape style around this whole area, this is a charming cottage style.
20. Simple and Traditional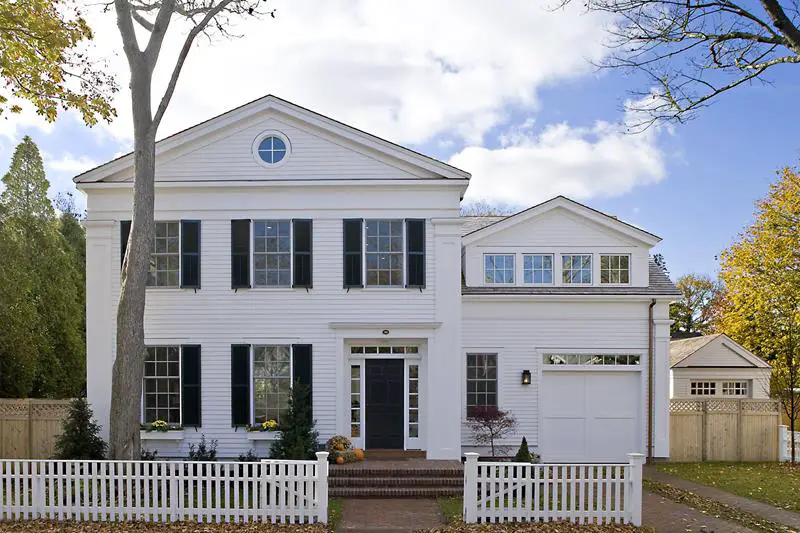 Photo by Helios Design Group
This traditional white picket fence adds to the aesthetics of this home and blends well with the overall landscape.
21. Darker Color Match

We love that this picket fence is a darker green. It blends so well with the landscape and take a traditional style and makes it work for this area.
Don't Miss: 25+ Wrought Iron Fence Design Ideas (Photo Gallery)