Updated on March 28, 2022
If you are working with limited square footage in your home, then you might be looking for bed alternatives. Bed alternatives can help you to save space in your bedroom. Of course, you need somewhere to rest your head at the end of the day, but a traditional bed takes up a great deal of space in your bedroom.
In order to help you make a big dent in the amount of space that you use, there are quite a few options for saving space as opposed to the traditional bed. In this article, we are going to discuss some of the best alternatives to a traditional bed that can help you survive in your small space.
See Also: 7 Bed Skirt Alternatives
Alternatives to a Traditional Bed
1. Murphy Bed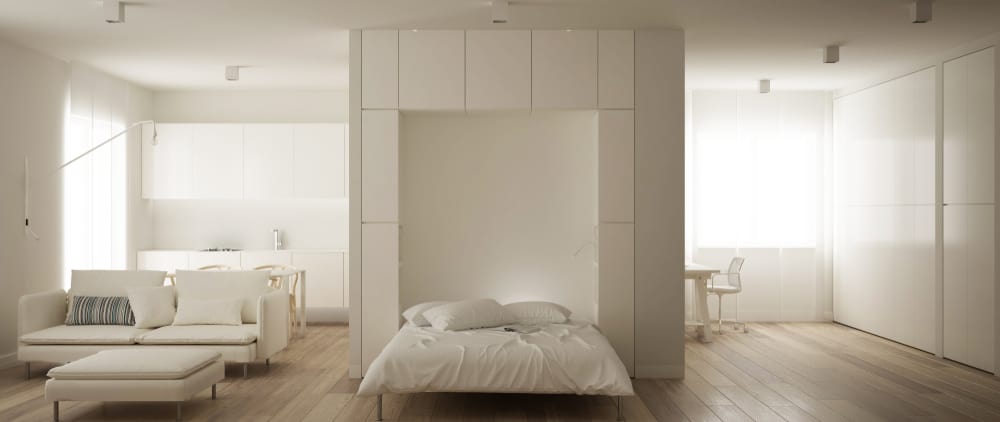 A Murphy Bed is a great option for anyone who wants to have a regular sized bed, but be able to regain that square footage during the day. The concept of a Murphy bed is essentially a bed that can fold up into the wall. So, when it is time to sleep, your bed simply retracts down from its spot in the wall.
The Murphy Bed has long been a popular choice for people living in small loft apartments where the living room and bedroom are a shared space. This type of bed allows you to quickly and easily clean up an unmade bed if you learn that company is coming over. Murphy beds are usually designed to be easy to put up and put down.
One of the major positives for choosing a Murphy bed as a space saving option, is that the Murphy Bed remains a comfortable long-term sleeping arrangement for people who need to maximize space.
2. Sofa Bed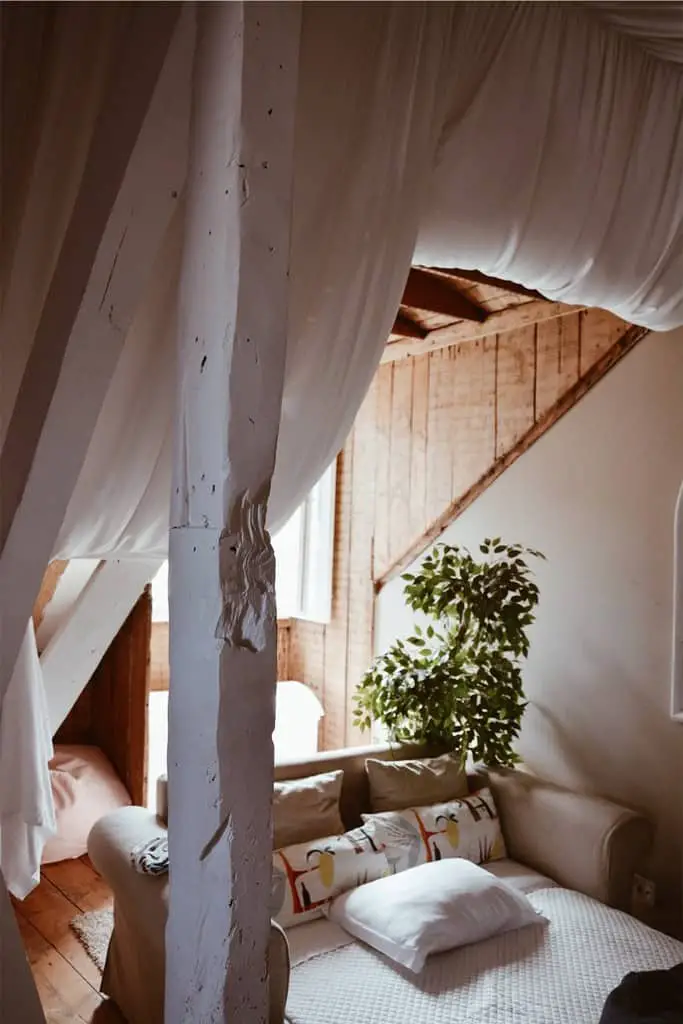 A sofa bed is essentially a couch that has a pull-out mattress built into the couch. So it can be transformed into a bed pretty easily and then put back into couch form if you have company coming over. The sofa bed is a great option if you only have enough space for the room that couch takes up.
However, the sofa bed is probably not going to be quite as comfortable as the other options you may have such as a Murphy Bed. You also have to completely remove all bedding in order to fold the bed back into the couch. This means that you have to find somewhere to store your bedding in the mean time.
Another drawback to the sofa bed is the fact that they can actually become quite an investment. Especially if the sofa bed is not being used in a main bedroom, the investment may be more than its worth. However, many people enjoy having sofa beds in their home office or spare room in the event they have overnight guests.
3. Air Mattress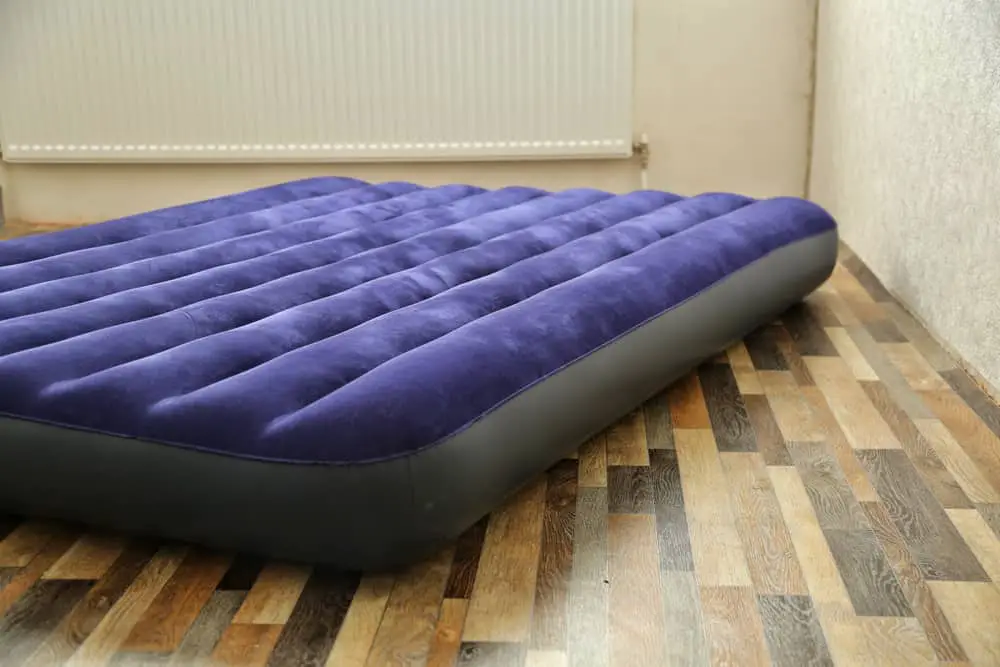 The air mattress is one of the most affordable alternatives to the traditional bed. Essentially, the air mattress uses air to provide a soft place for you to rest your head. They are sold in the same sizes as traditional beds: twin, full, queen, and king. This makes it really easy to find sheets and other bedding that is compatible to your air mattress.
Air mattresses are a good option for bed alternative if you are looking for something that can be completely stored away. The air mattress is also a good option for people who are looking for something for part time or temporary company. However, using an air mattress long term could prove to be problematic.
A lot of air mattresses have a tendency to lose air over time, so that can be a hassle especially if air is lost overnight. If you use an air mattress every day, then you can expect to spend a great deal of time re-airing the air mattress up. Further, if you have pets you should keep in mind that pets can easily damage or puncture an air mattress.
4. Hammock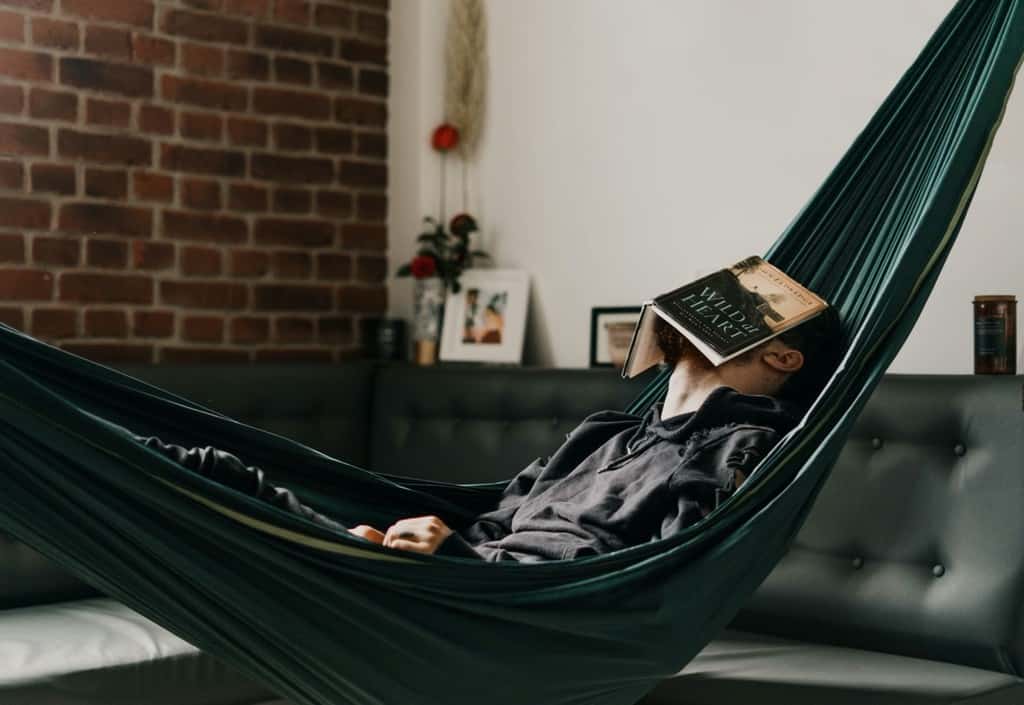 If you want to get extremely creative, you might consider handing a hammock inside your small area. While hammocks are not necessarily a traditional solution for a bed inside the home, they offer some unique benefits. First and foremost, they take up far less room inside the home than a traditional bed.
Secondly, hammocks are easily set up and taken down with to no effort. This is especially true if you choose a hassle-free method for hanging your hammock like some simple retractable poles.
Further, Hammocks allow your body to move in ways that are not allowed in a traditional bed. Because of this, hammocks tend to cause less back and joint pain than more traditional mattress and bed options.
Hammocks might not be a traditional idea for the bedroom design, but they are a great unique option. Hammocks are also extremely easy to keep tidy. There is no need to make a bed or worry about sheets with a hammock. Most hammocks are also machine washable, and they do not collect dust mites like mattresses do over time.
5. Futon Couch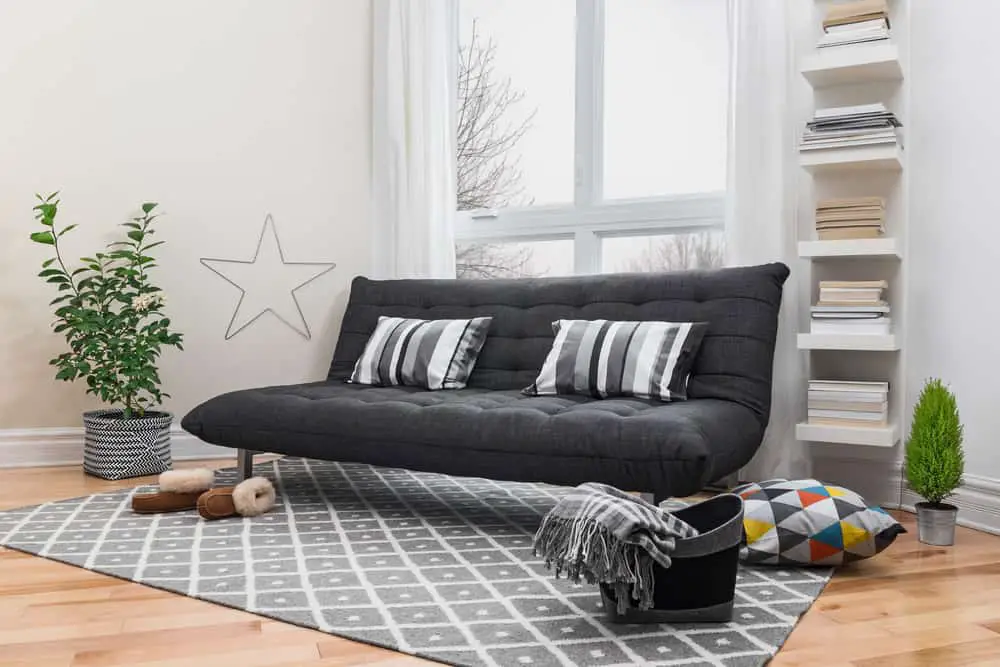 The futon couch is a similar concept to the pull-out couch mentioned earlier. However, the futon couch is much less expensive, and much less of a hassle to put together. The futon couch uses a basic metal frame with a futon mat situated on top in order to maximize space and function.
Futon couches are not known for being extremely comfortable. However, they are compact and easy to work into any room. A futon couch is also multifunctional because it can easily be converted into a bed or a couch depending on your needs.
You also do not have to buy special sheets for the futon couch, most queen sheets will fit on a futon bed or you may choose to not use sheets at all because it is a covered mattress.
6. Recliner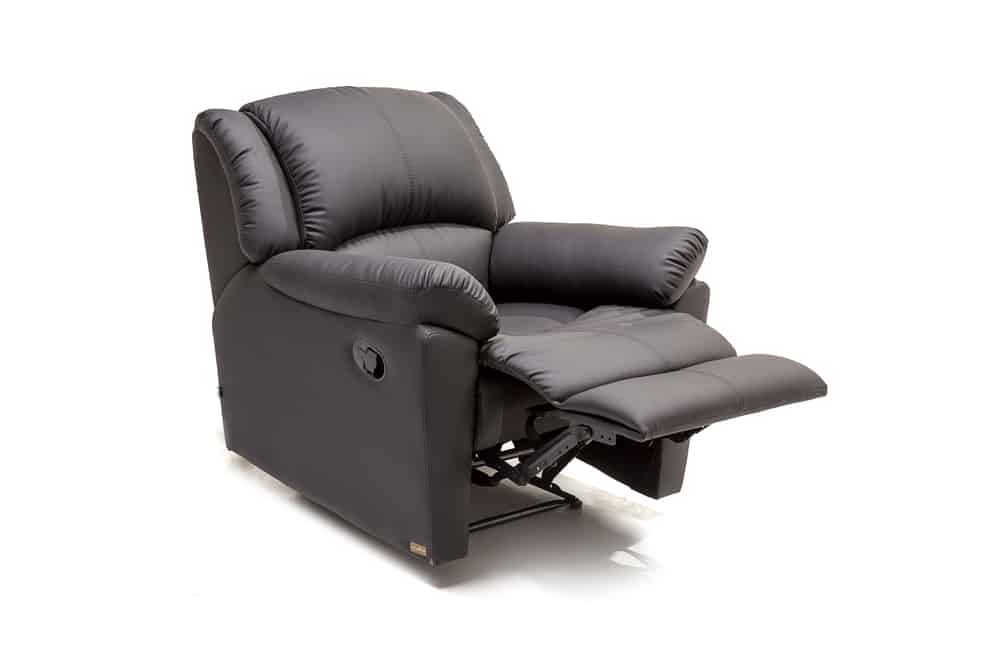 A recliner is a popular choice for sleeping, especially for people who have back problems. A recliner is simply a chair that has the ability to recline backwards. The angle that a recliner puts you in is often more comfortable than the flat mattress on a bed. Recliners also take up less space than a traditional bed and can be used for sitting when not in use.
In fact, if you are using your living room as a combined living and sleeping space, then using a recliner might be a great option for you. After all, without having to do any cleaning up, a recliner can move from your bed to visitor seating with little to no work at all.
One of the downsides to using a recliner for regular sleeping is that the recliner does not offer much in the way of movement during sleep. In a recliner, you can really only situate yourself on your back, so this may be an issue if you are someone who likes to move around during your sleep, then a recliner is probably not the best bet for you.
7. Futon Mat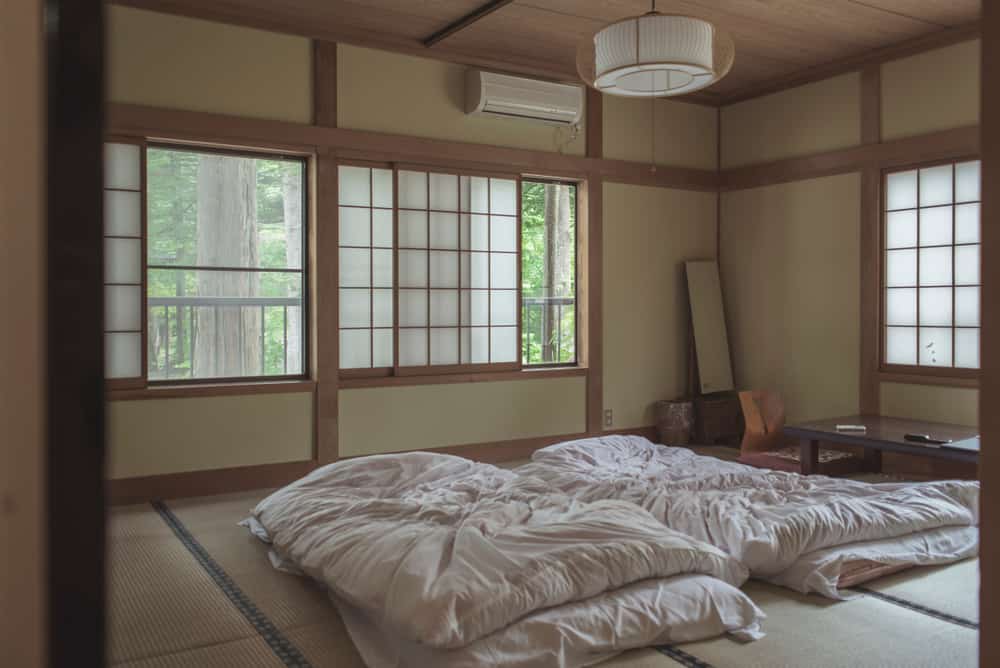 A futon mat is a great option for anyone looking to roll up their bed and tuck it neatly away. This option is like a more comfortable sleeping bag that is built to use indoors. The futon mat is a thickly padded mat that can be rolled out on the floor and put up neatly by rolling it back up and storing it out of sight.
The futon mat is actually simply the mat that goes on the futon couch discussed earlier without the metal frame holding it up. This is a great option that is pretty durable and easy to clean as well as being less expensive than some of the other options.
However, if you suffer from any sort of physical ailments, then the futon mat could create more pain for you in the long run. The futon mat is located nearly on the floor which could be a problem for someone who is dealing with any sort of pain.
Further, the padding is thick, but it could still cause or flare up joint or back pain. If any of these are a concern, you probably want to avoid the futon mat as a long-term sleeping solution.
8. Loft Bed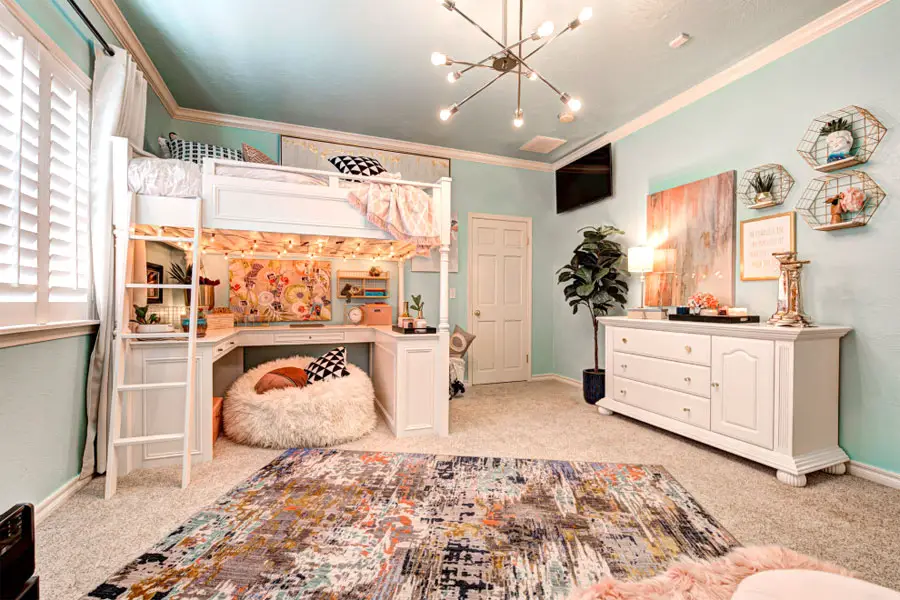 A loft bed is a great option for someone who looking to keep the square footage on their floor free but maintain a regular bed to sleep in. A loft bed looks like a bunk bed, however, there is no bottom bed on the loft bed leaving the bottom entirely free for storage or floor space. It is essentially a bed on stilts.
Loft beds are a great option with the comfort of a bed and the ease of maintaining floor space. However, it may be hard to find a loft bed that does not have a twin-size mattress. Most loft beds are considered great options for people who need to maintain the space underneath their bed for use.
Many people use loft beds in their children's rooms because the floor space underneath the bed makes a great play space. Other people choose to create an office area underneath to maximize the space. However, because this is limited to a twin size, it is not a good choice if you need more than one person to sleep in your loft bed.
9. Trundle Bed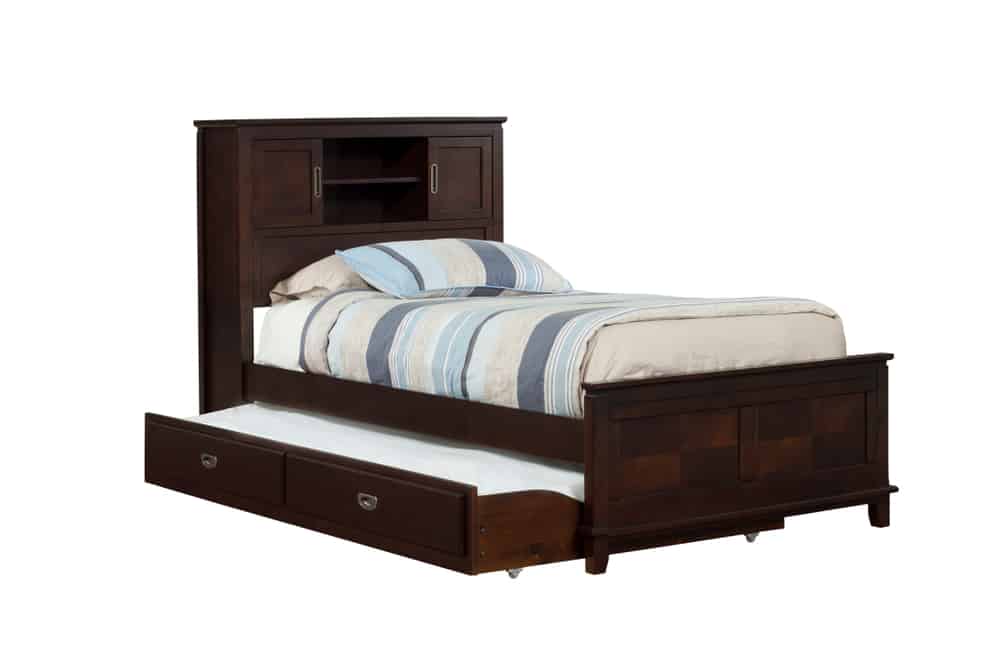 le bed offers another way to maximize the floor space within the bedroom by creating more sleeping spaces. If you have multiple children sleeping in one room, then the trundle bed is a good option, the trundle bed would also work for out of town guests who come for the occasional visit.
A trundle bed is essentially two beds in one. Underneath the main bed, another mattress can be pulled out from underneath the bed to reveal a second sleeping area. These pull-out mattresses are not typically as comfortable as a traditional bed, but can be a great option for a young child or a temporary solution.
Some people choose to remove the mattress part of the drawer underneath the trundle bed. This gives them more storage space underneath their bed by creating drawer for storing assorted items. If you are looking for more storage space instead of more sleeping space, then this would be a great option to suit your needs.
10. Rollaway Bed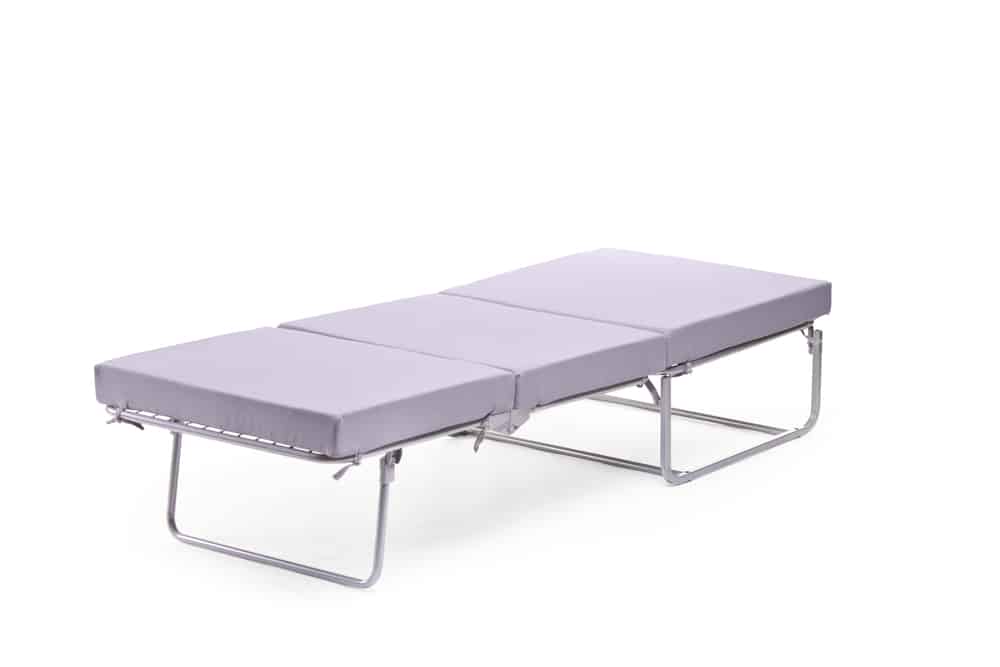 The last option we have for you is the use of a rollaway bed, commonly known as a cot. Rollaway beds are another option that can be pulled out for sleeping time and then folded up and put away so that they cannot be seen during the day.
Of all of the options listed on list of bed alternatives, the rollaway bed is probably the least comfortable of all of the options. It is also incredibly small making it an option that limits the number of people who can sleep in the cot at the same time.
As a fun fact, cots are most often used for personal use when camping. However, when hotels have large families, they will also bring a cot or rollaway bed to an overbooked hotel room in order to accommodate the extra person for the night.
Final Thoughts
Whether you are working with a miniscule one bedroom apartment, small fixer upper built years ago, or a tiny house, having limited square footage presents some interesting problems when planning your design.
When you have a limited amount of space in your home, then it might be time to think outside the box when planning for your sleeping arrangements. Each of these bed alternatives offers a great solution to a unique problem.