Updated on July 21, 2022
Have you ever wondered what size rug to buy for your dining room? The options can range from a smaller circular or oval rug 8-foot rug to a square or rectangular one that encompassed the entire dining room.
What size rug is right for your dining room? You should buy a small rectangular or round rug, around 8 feet in diameter, if you have a smaller dining room and table.
If you have more space in your dining room and a larger table, you should purchase a rug that's about 10 to 12 feet in length and width or diameter.
Measure the Area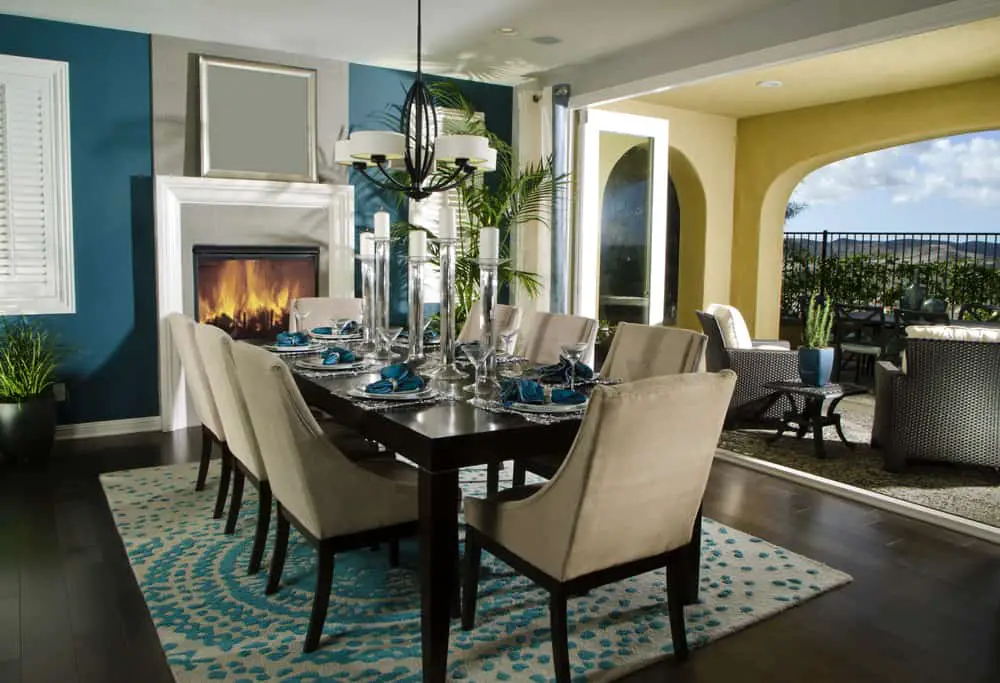 The first thing you should do is measure the dimensions of the dining room and the large furniture within it. If you need a visualization, use painter's tape to mark off the desired area.
As they say measure twice, but in this case, no need to cut once – unless it's painter tape, that is.
See Also: How to Place a Rug in a Bedroom
What to Do
When purchasing a rug for your dining room, keep these thoughts in mind:
Don't cover any vents in the room
It's recommended to leave up to 2-and-a-half feet of the floor on the edge of the room
Buy a nice, cheap rug
Types of Rugs
Dining room rugs come in all shapes and sizes, but typically are square, rectangular, or round and range from 8 to twelve feet in length and width or diameter.
Small Rugs
For those with a small dining room and dining room table, you'll most likely have to buy a rug that leaves the back chair legs on the floor. While not a real issue, remember to keep that in mind when moving the chairs.
There's no need to have a bunch of scratches on the floor because people forgot to pick up their chair slightly when moving it to sit down.
Combined Dining Room and Kitchen Tip:
Buy a small rug to place near the sink or counter-tops to help with spills, etc.
Large Rugs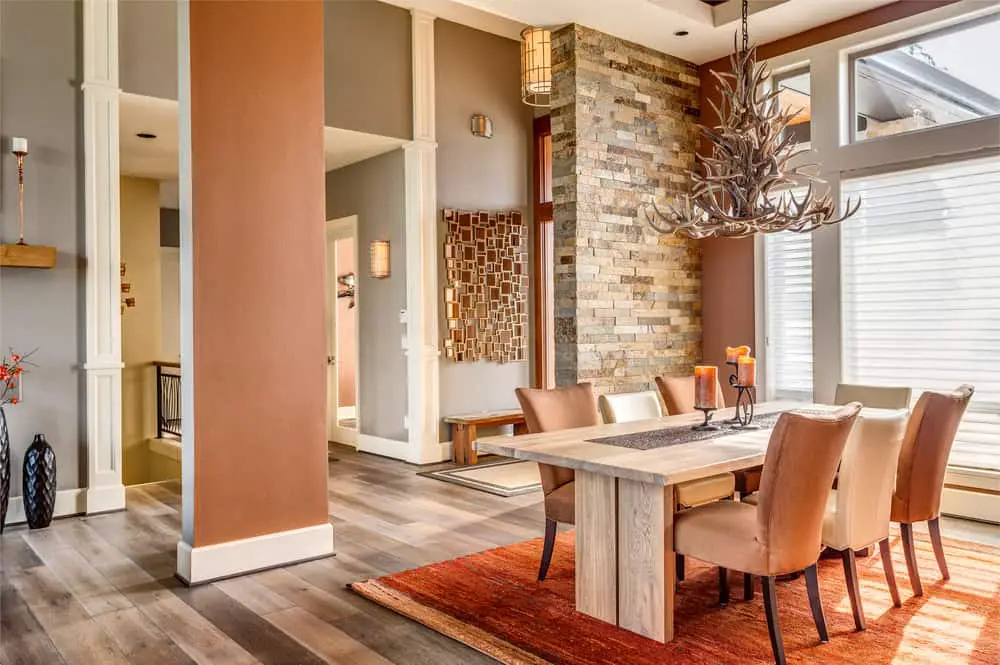 For those of you with a large house and family, you'll probably also need a grand-sized rug.
With that larger room, you will want to purchase a rug that gives you the recommended two to two-and-a-half feet of space on all sides of your table and chairs. Humans have a natural sense of patterns and proportions, so it's important to factor this in when deciding how big of a rug you want to get.
Dining room table rugs are a great way to add some color and personality to your dining room and to help keep your floors clean. It's a lot easier to turn on a vacuum, assuming you can use one on your rug than it is to sweep and mop the floors every time something is dropped from the table.
The best part of a dining room rug is not having to feel the potentially cold floor on your feet while trying to enjoy a meal. Choosing the correct size rug can be a tricky process. Keep these simple ideas in mind when deciding what size rug works best for you.