Updated on July 21, 2022
Your master bedroom should be the most relaxing place in your home. It should be where you know you can go an unwind after a long day. Most importantly, it should reflect your personality.
Having a fireplace in the master bedroom is a great way to keep a cozy and warm atmosphere. Not only will it keep you comfortable, but it can look amazing as well. You may think fireplaces are only meant for more traditional spaces like living rooms, but you are missing out.
We've gathered over 30 examples of how great fireplaces can work in the master bedroom. They set a warm and romantic vibe. From more traditional settings to modern looks, you will see fireplaces that use all different kinds of materials and styles.
Master Bedrooms With Fireplaces Ideas
1. Wonderfully Traditional and Cozy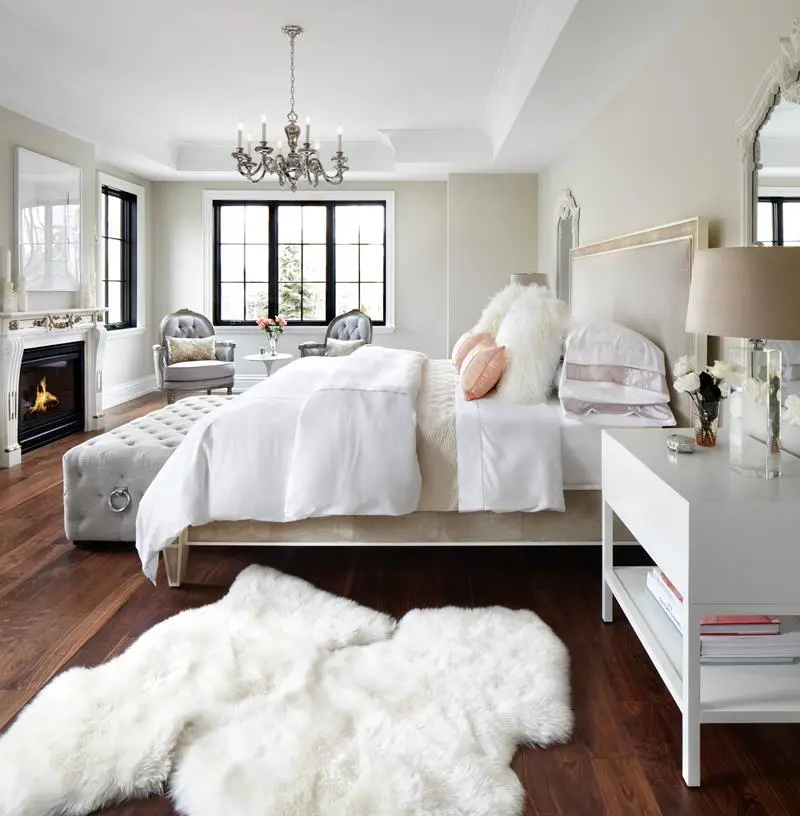 We love the elegant tradition of this bedroom. The cozy fireplace gives great contrast with the black and white mantle.
2. Cabin Style Stone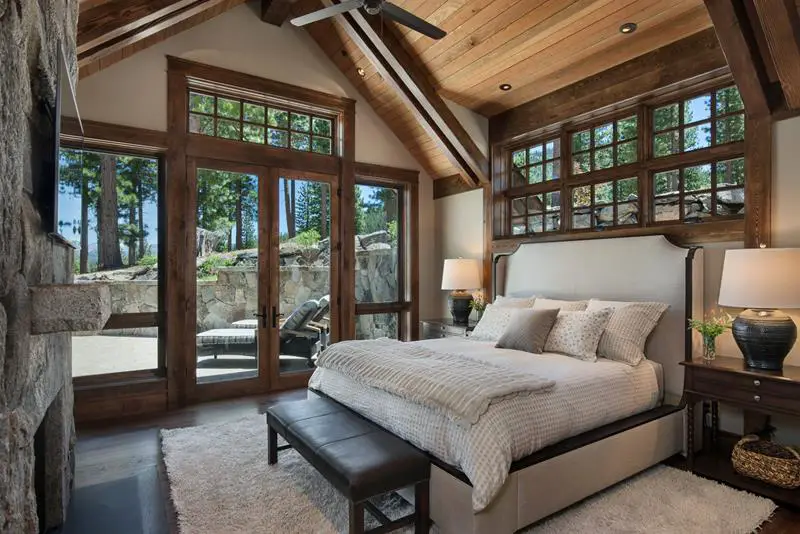 This rustic cabin room is perfect for a warm stone fireplace. The stone inside is a great match to the stone outside.
3. Framed Beauty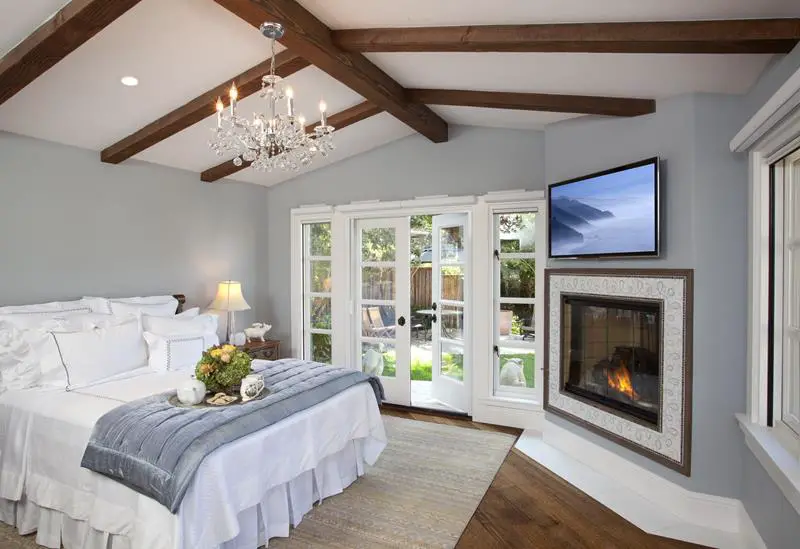 4. Wonderful Stone Outline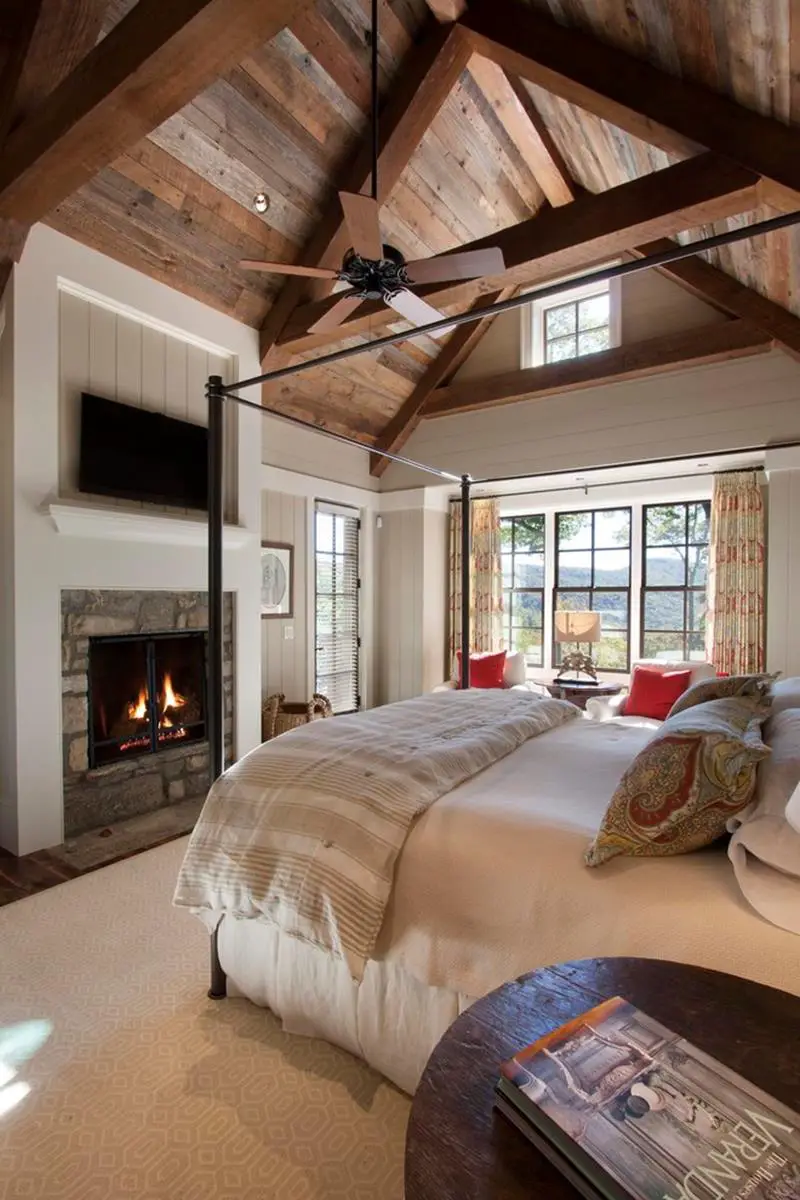 5. Stacked Stone Fireplace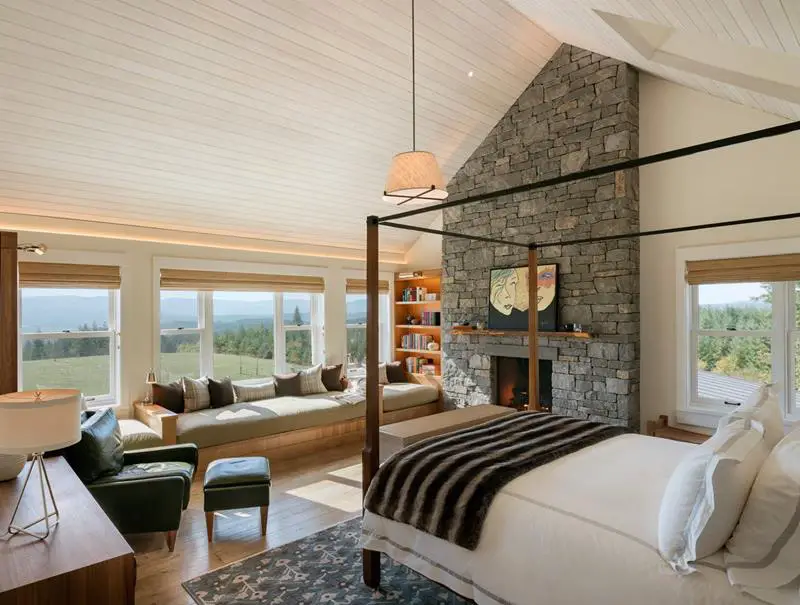 We love how this fireplace has a wonderful stacked stone style that rises to the ceiling. With this room surrounded by windows, you will love the warmth and beauty.
6. Traditional White Brick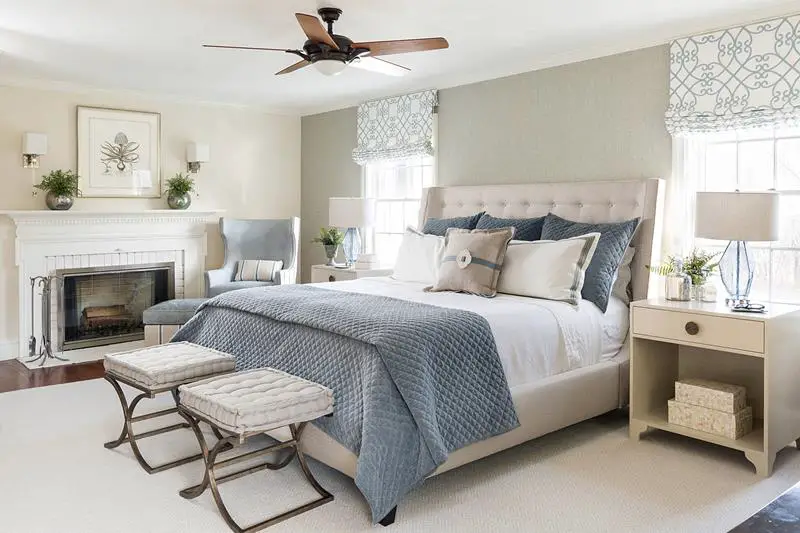 With an old fashioned white brick style around the fireplace, the whole room blends together perfectly.
7. Grand Brick Design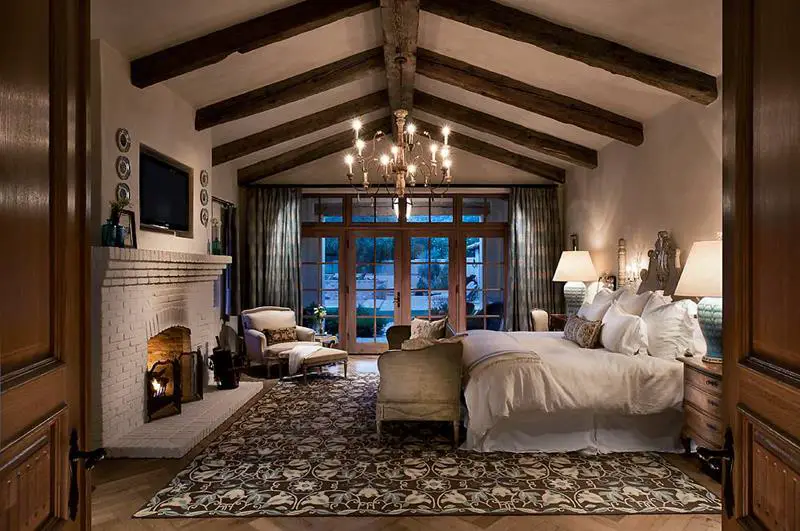 This type of fireplace looks great because it is designed to take on a weathered and durable look that works so well in a rustic setting.
8. Perfect Material Use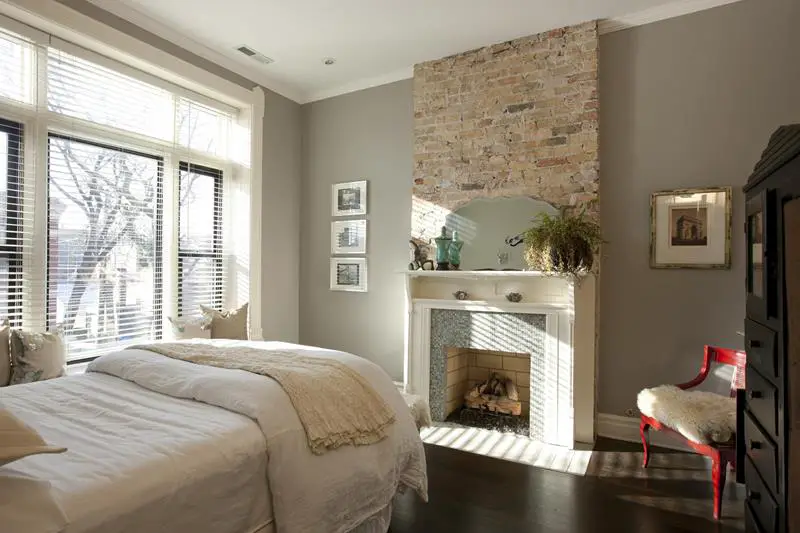 We love the design of this fireplace area, from the outline to the mantle and bricks. The whole area first with the beautiful calm color scheme of this room.
9. Dark Granite Style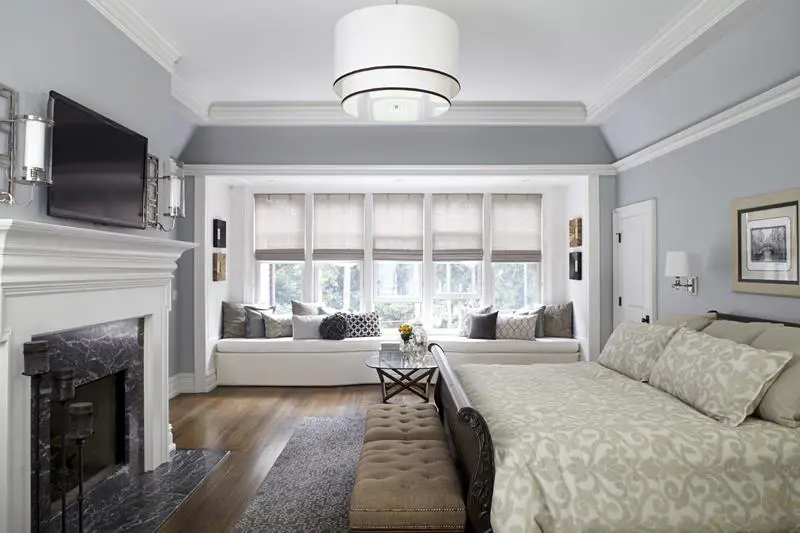 With this room taking on a lavender color, this darker stone fireplace area is the perfect fit. This room is modern and elegant.
10. Beautiful Multi-Colored Stone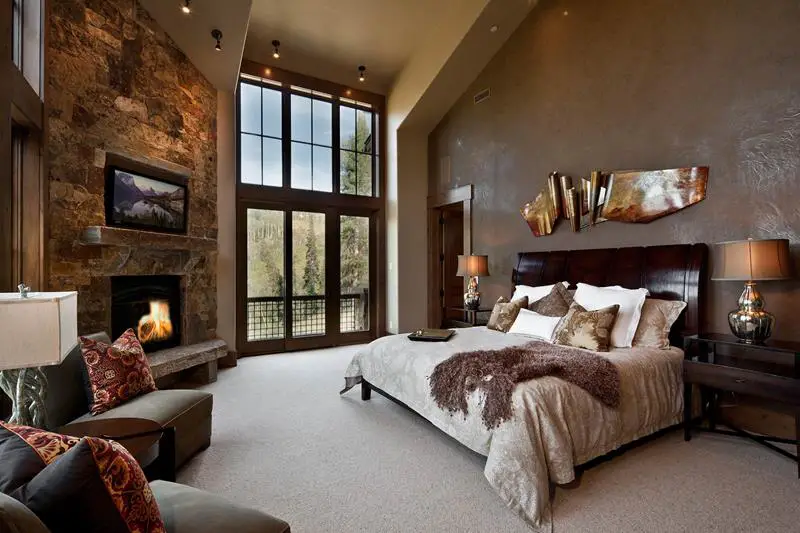 The multi-colored rough stone appearance of this fireplace brings great style to this room. The whole place gives off a modern rustic vibe.
11. A Contemporary Design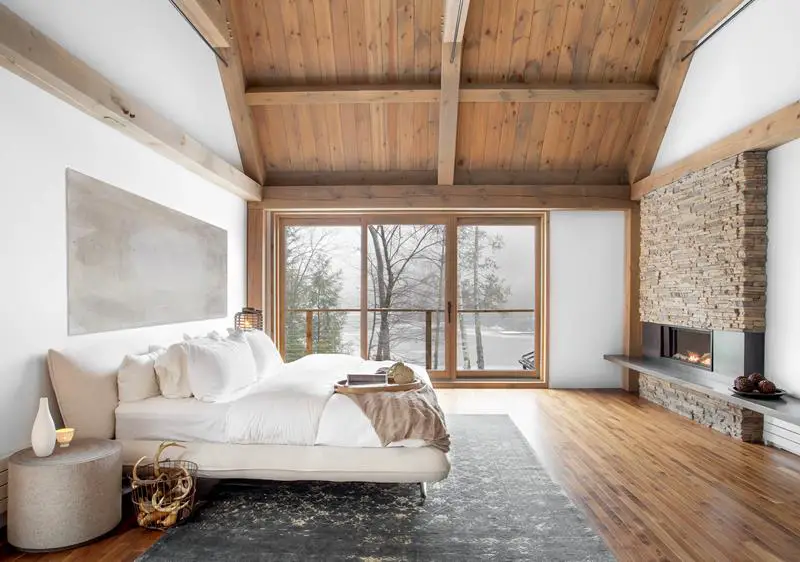 The hardwood floor and ceiling in this bedroom work so well with the staked stone style modern fireplace. We love the openness of this room.
12. Durable Hardwood Style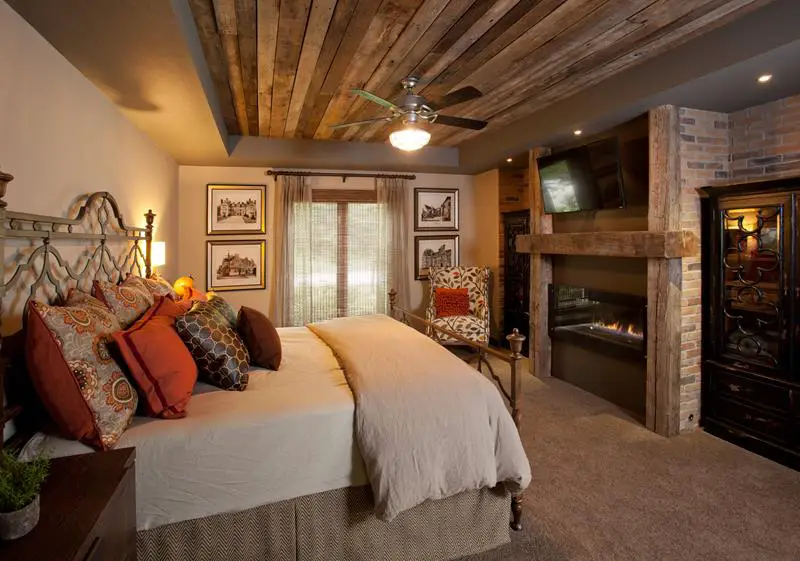 This fireplace takes on some durable hardwood and brick. We love how well it blends with the hardwood plank ceiling.
13. Rustic Luxury Blend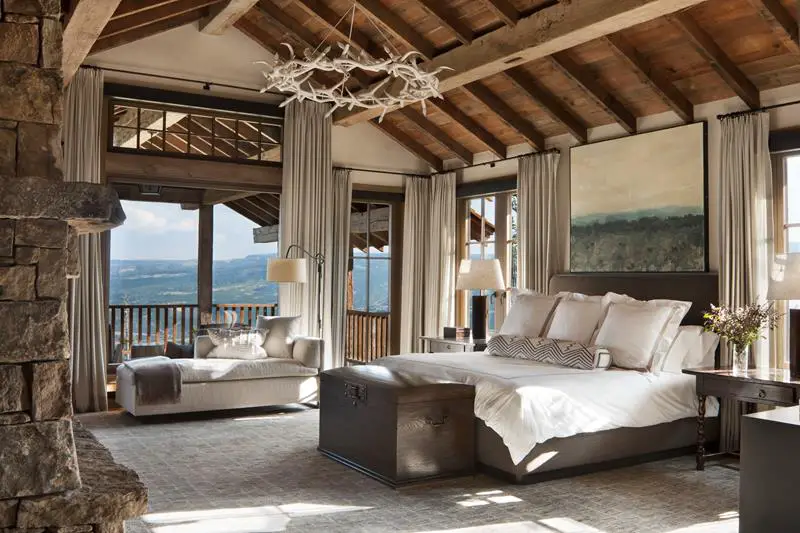 14. Brilliant Stone and Hardwood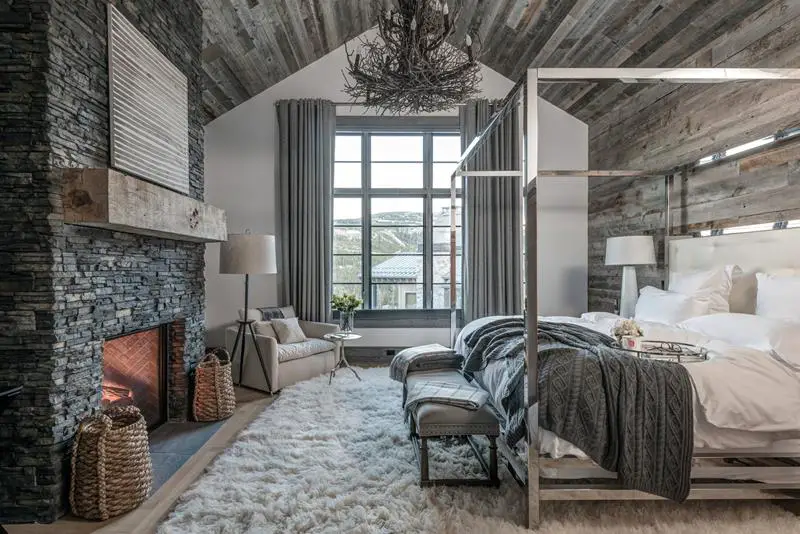 The light, ash colored hardwood used for the ceiling is matched so well by the stones used for this fireplace. We love this calm elegance of this whole room.
15. Traditional Fireplace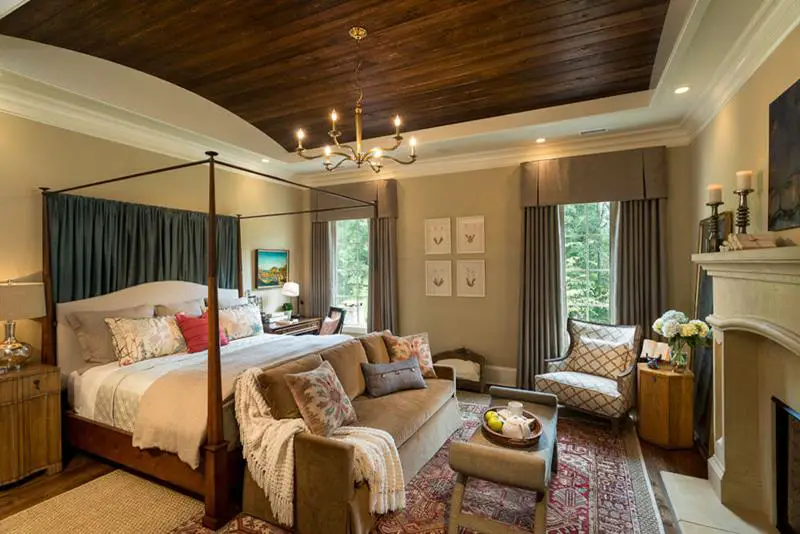 Curved and traditional, this fireplace is meant to bring a calm sense of style to this elegant room. We love the sense of peace that exudes from this space.
16. Rustic Leanings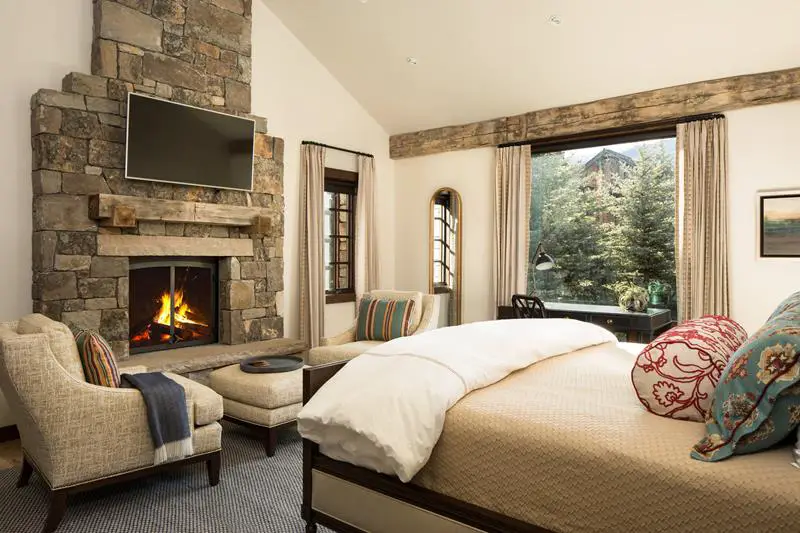 This stacked stone fireplace uses a large stone style to create a great cabin style fireplace that is sure to always keep you warm.
17. Weathered Stone Style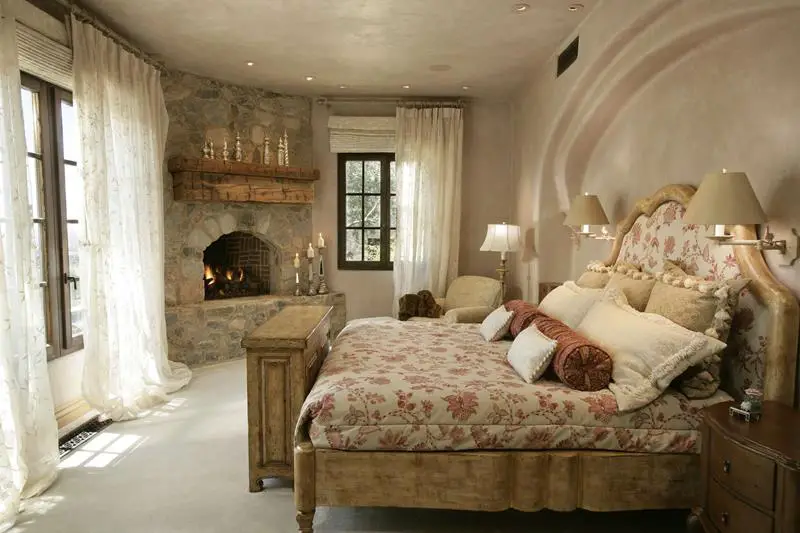 This room gives off a European sense of style. The fireplace is meant to take on a weathered look that stands the test of time.
See Also: 25+ Ideas for Putting a TV Above a Fireplace (Photo Gallery)
18. Warm and Entertaining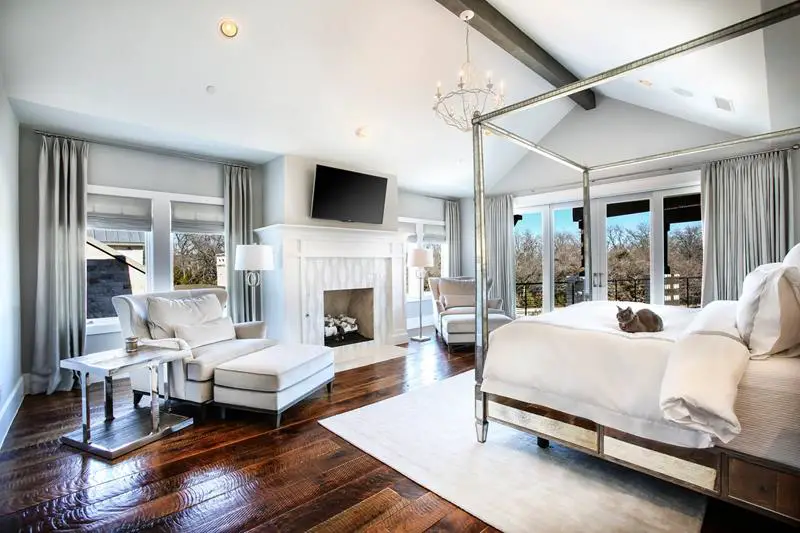 This room has a bold sense of style. The handsome darker hardwood floor is perfectly balanced with lighter colors, including the fireplace design.
19. Corner Cabin Fireplace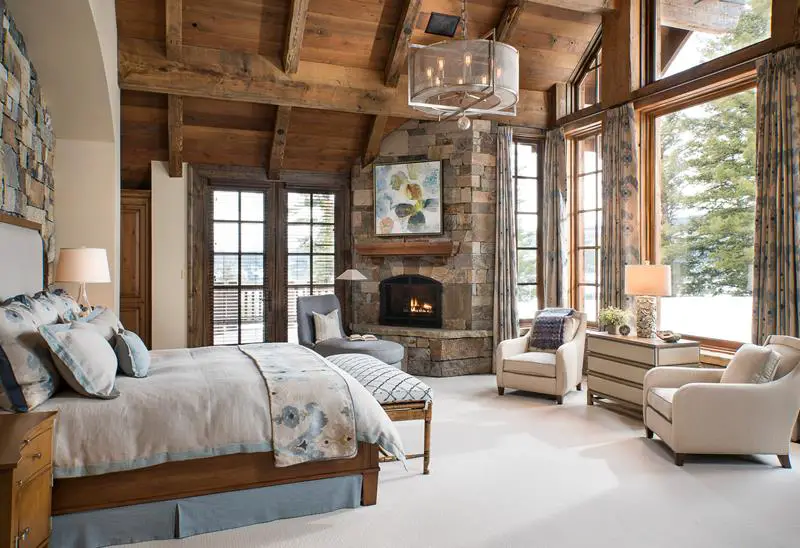 We love how well this fireplace fits into the corner of this room. With plenty of windows to let in the natural light, this whole space is a great cabin rustic area.
20. Grand Mountain Style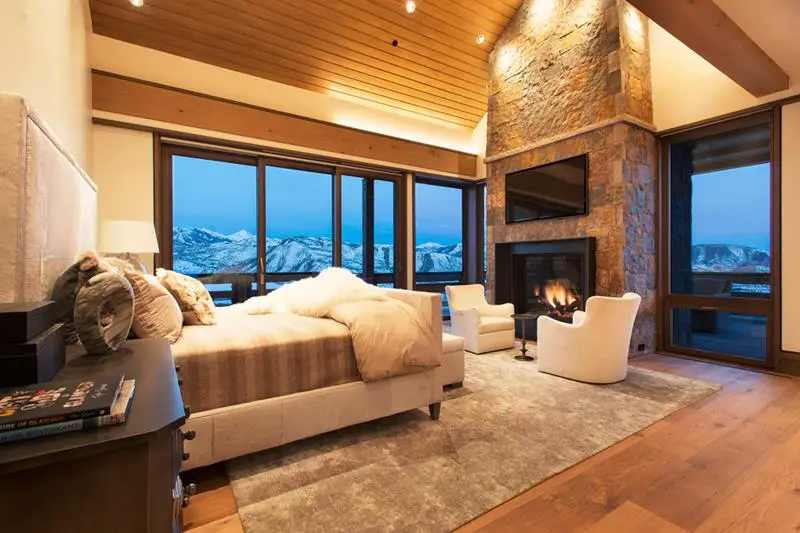 Calm and modern, this mountain style room has a well designed stone style fireplace that fits in well with its surroundings.
21. Light Brick Design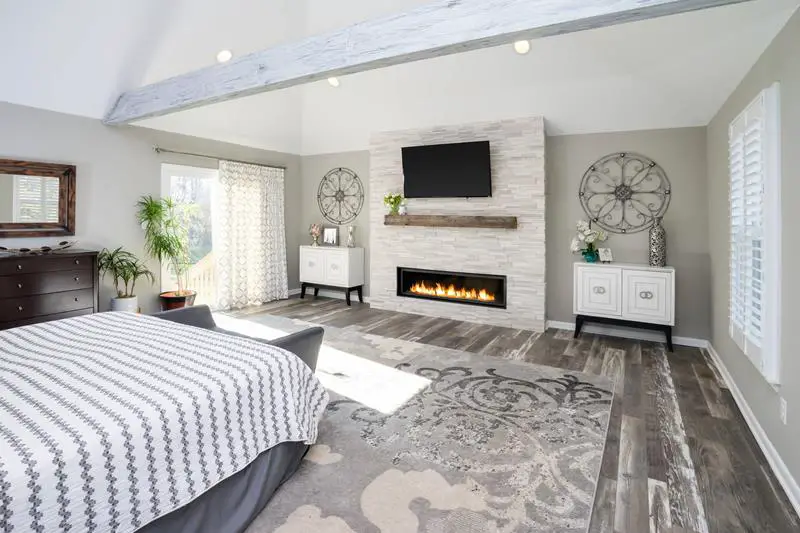 22. Great Herringbone Pattern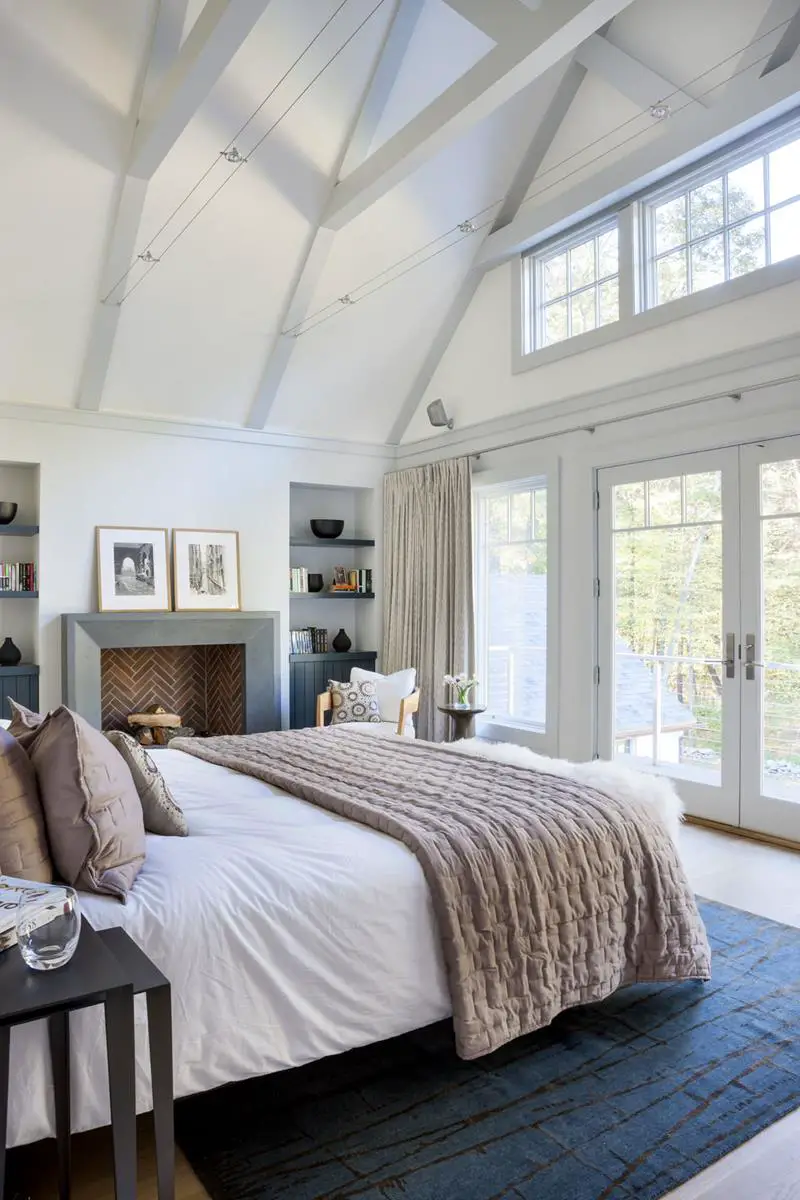 The inside of this fireplace has a wonderful and stylish herringbone design that really enhances the look. We love how well it ties into this contemporary space.
23. Modern Flat Design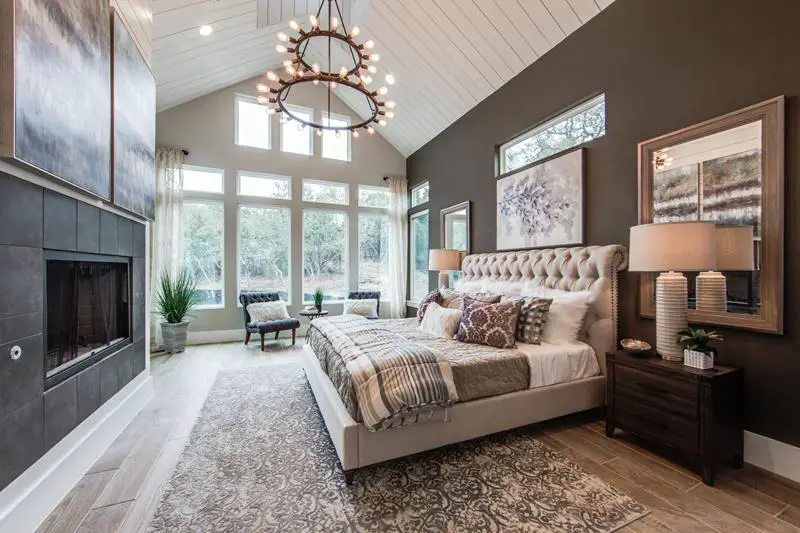 We love the flat dark style around this fireplace. It matches the dark opposite wall perfectly and works to contrast with the light ceiling.
24. Open Elegant Fireplace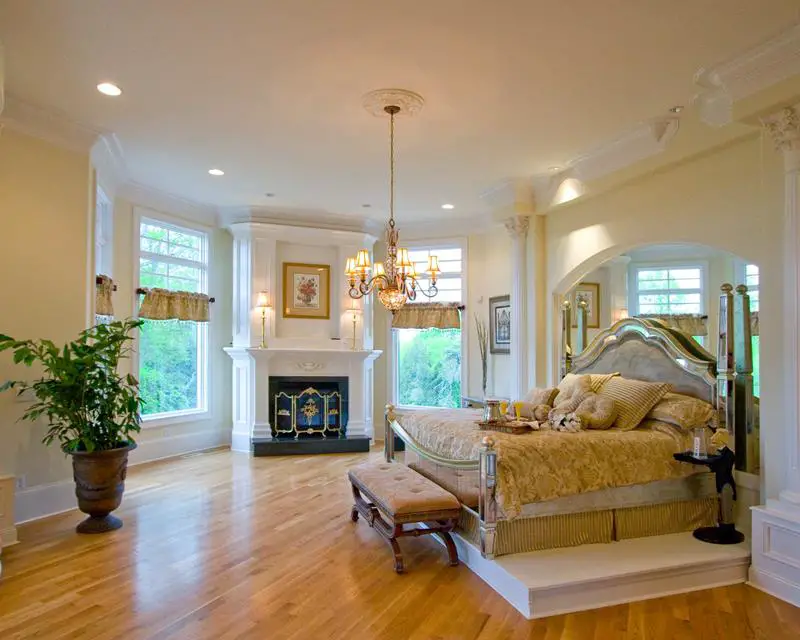 This open bedroom has a wonderfully traditional fireplace that looks amazing. The whole room is meant to take you to an early century luxurious space.
25. Stacked and Beautiful Stone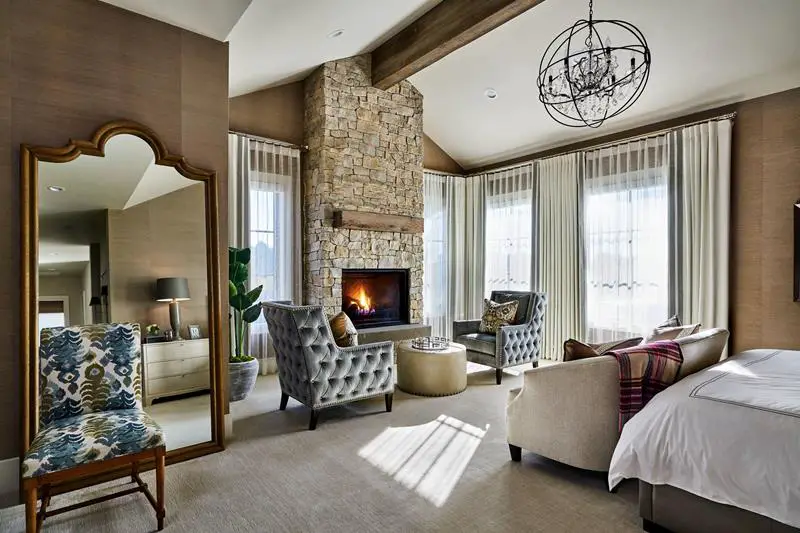 This fireplace has a wonderful natural stacked stone design that will keep this seating area warm and relaxing for you all the time.
26. Beautiful Material Blend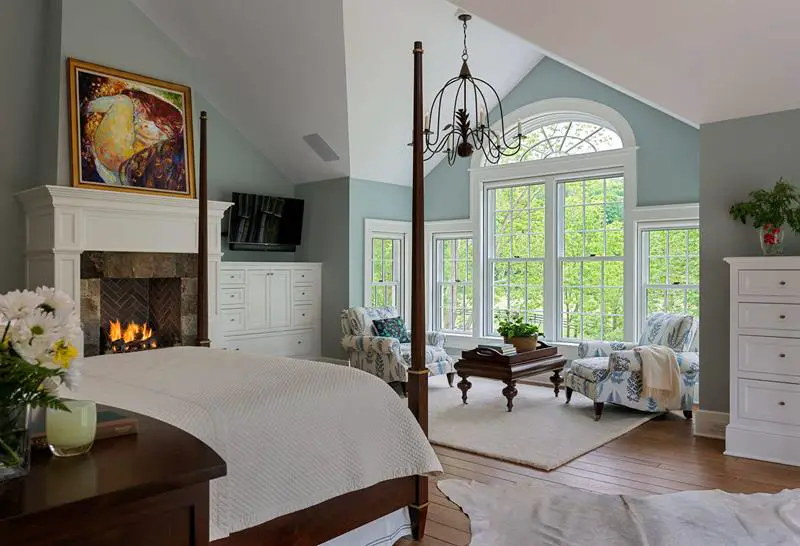 This fireplace has layers of style, from the herringbone design inside to the stone layer and wonderful mantle.
27. Darker Stone Match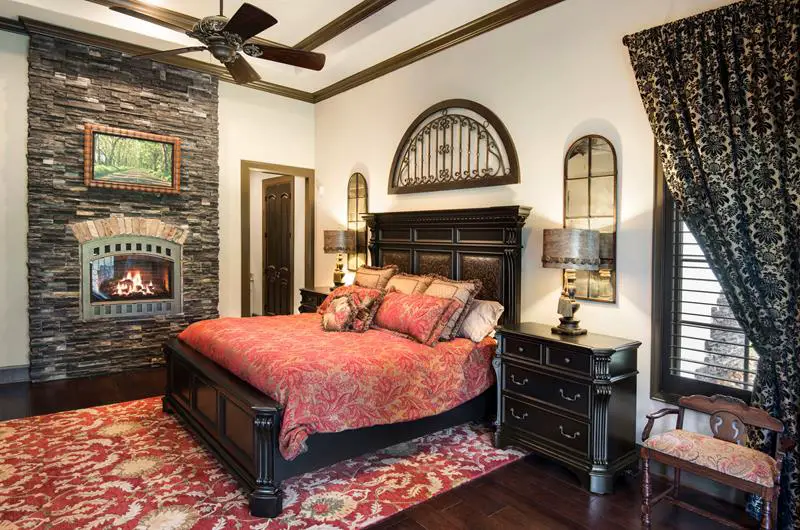 28. Elegant Modernity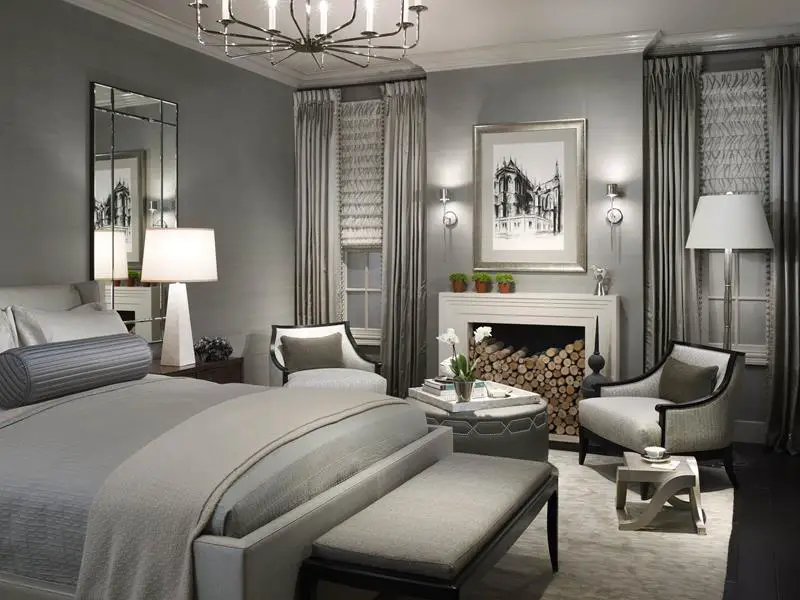 The fireplace in this room doesn't overwhelm you, and that's the point. This whole space is meant to exude a quiet sophistication.
29. Center of Attention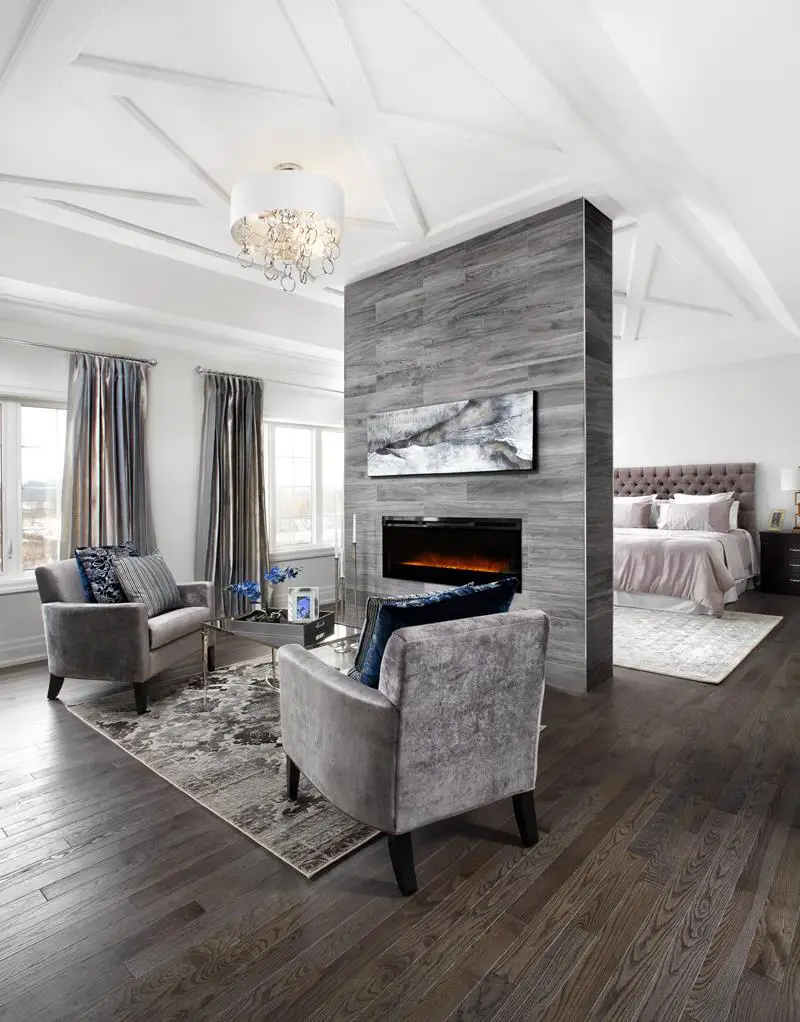 We absolutely love having this fireplace in the center of the room. It is a great way to have warm relaxation whether you are in bed or sitting and relaxing.
30. Traditional Red Brick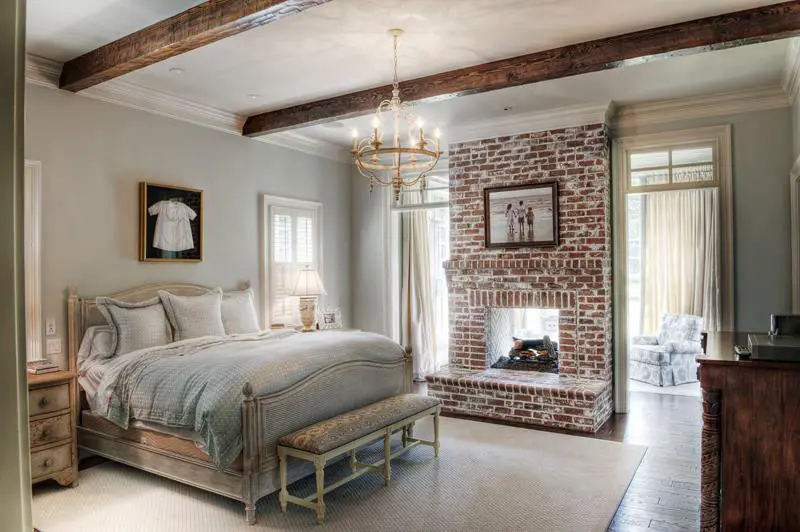 It is hard to beat the real wonder of a natural red brick style. This fireplace brings an industrial sense to a great room.
31. Beautiful and Open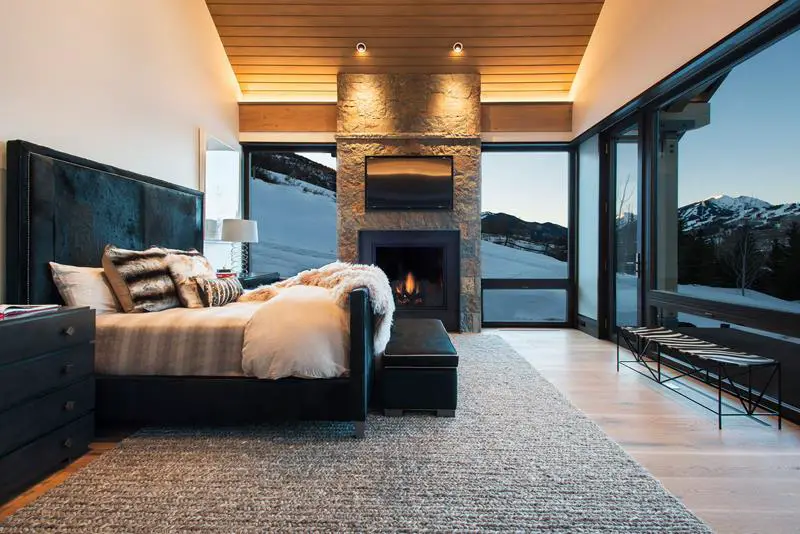 This modern bedroom has so much to love. From the open style thanks to the windows to the beautiful stone style fireplace, this is an amazing space.
32. Stacked Stone and Hardwood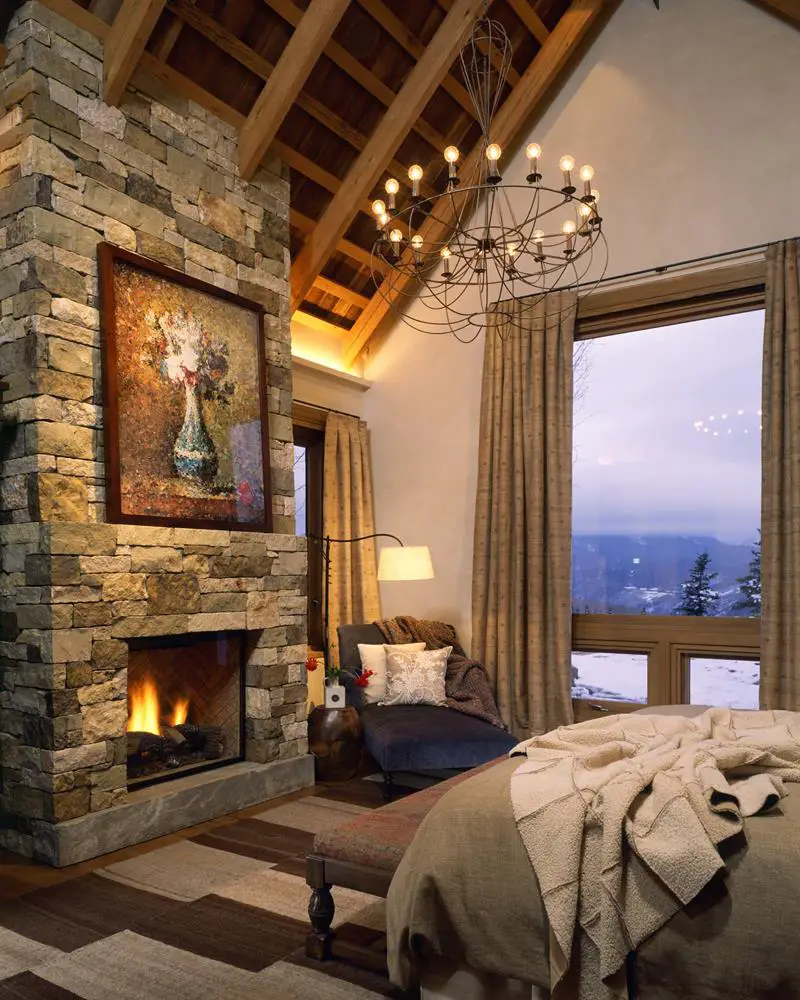 The stacked stone of this fireplace rises to meet the wonderful hardwood ceiling. This mountain rustic style will always be a comfort.
33. Warm and Entertaining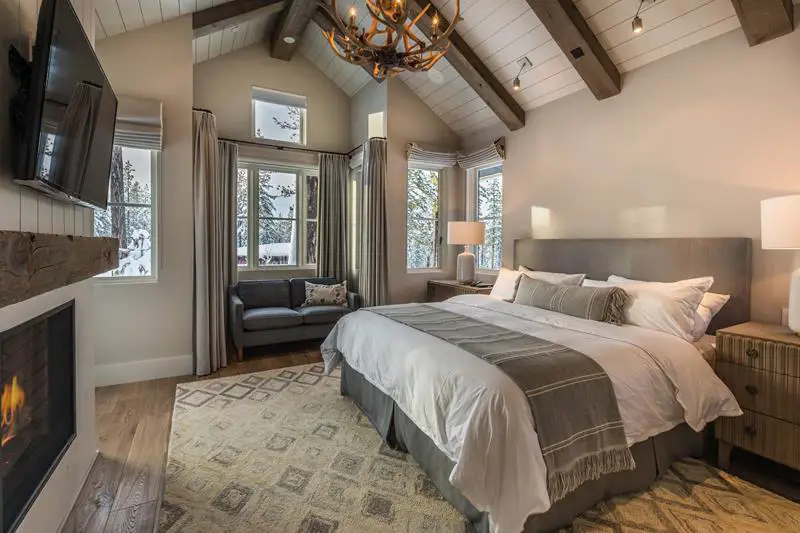 The fireplace in this room will give off warmth as you sit back and catch up on your favorite television shows after a long day.
Don't Miss: 25+ Beautiful Living Rooms with Fireplaces (Photo Gallery)