Updated on January 3, 2022
You spend time in your living room to relax. One excellent way to relax is to light a fire in the fireplace and enjoy the warmth.
Below, we have gathered more than 25 living rooms with wonderful fireplace ideas. You will see some more traditional fireplaces that fit any style as well as some amazingly luxurious ones that will take your breath away. Enjoy these amazing designs.
Living Room With Fireplace Ideas
1. Rustic Cobblestone Match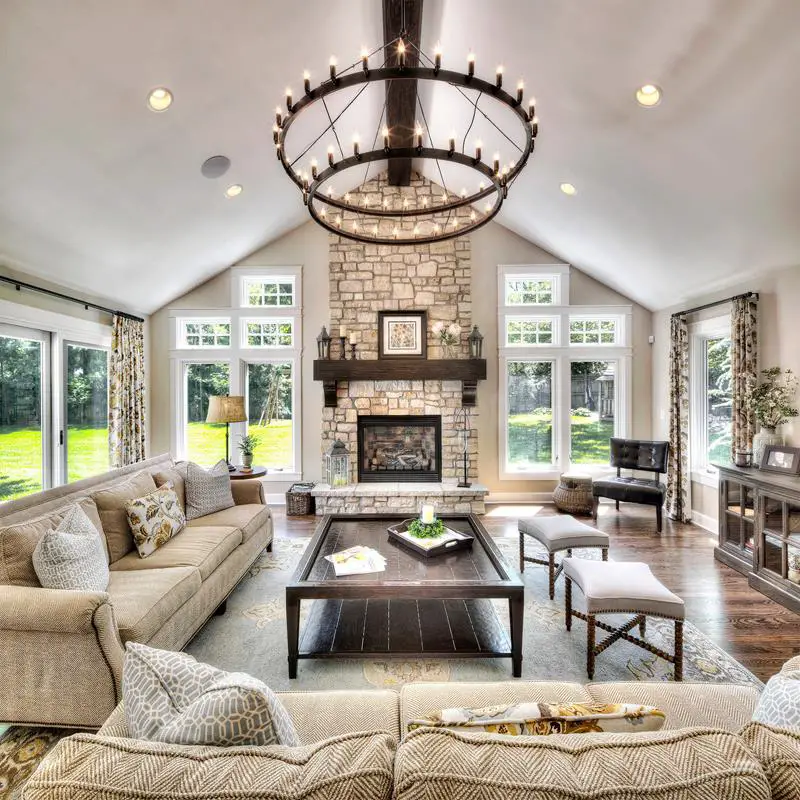 When you blend a wonderful stone fireplace like this with a hardwood floor and rustic fixtures, you have an amazing space.
2. Warm Traditional Style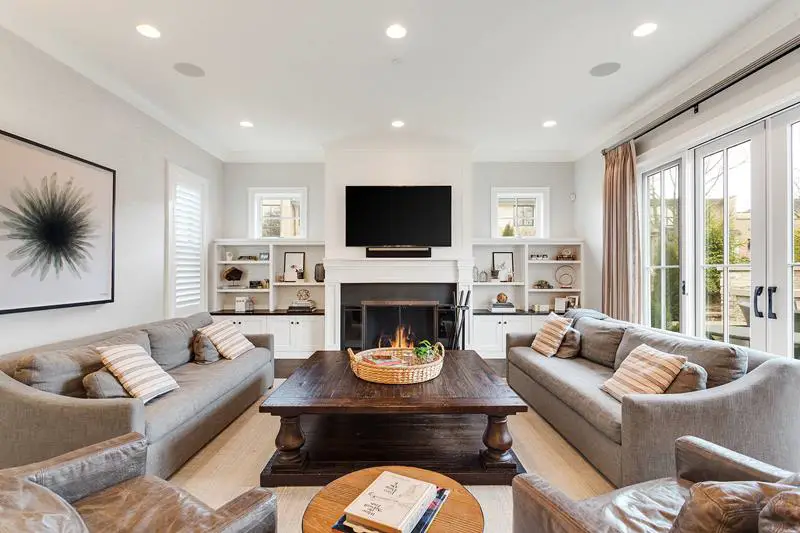 This fireplace is meant to blend well with the setting, giving you warmth while you relax.
3. Wonderful Light Stone Fireplace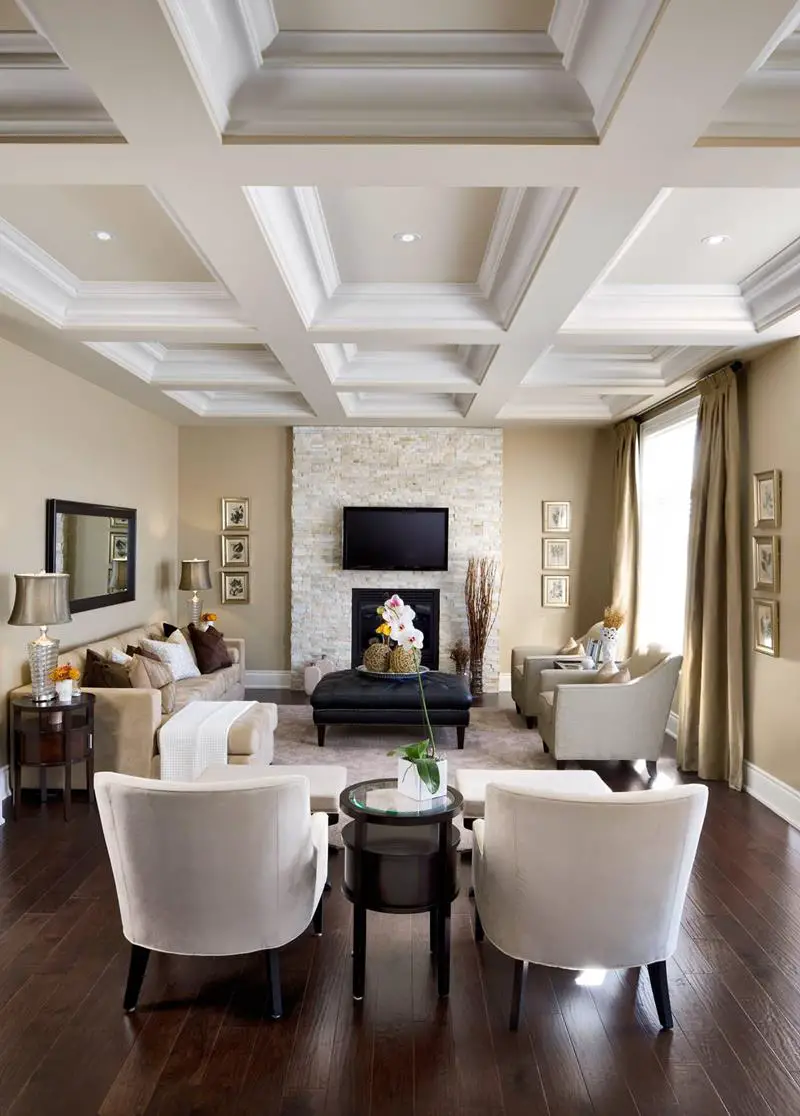 4. Brilliant Natural Look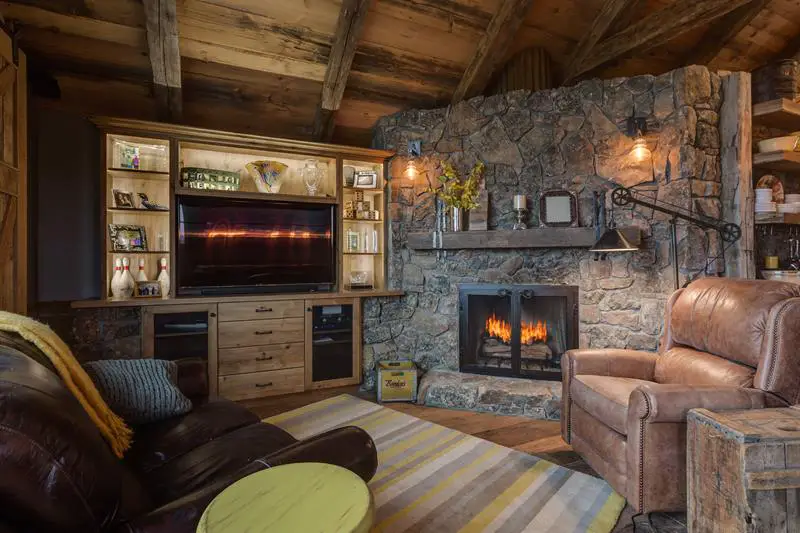 The fireplace in this living room gives you a wonderful natural look that works well with the surrounding hardwood.
5. Stacked Stone All Up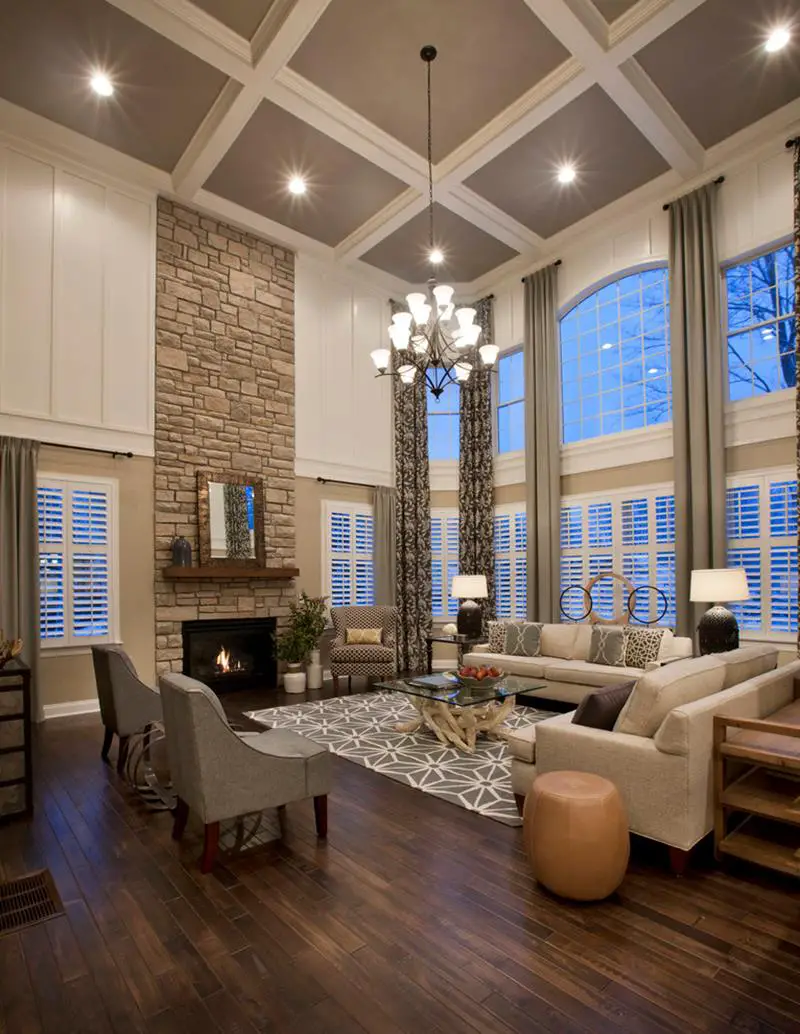 Thanks to the high ceiling, this fireplace is allowed to show off all the way up. The stacked stone style is perfect for this space.
6. Wonderfully Classic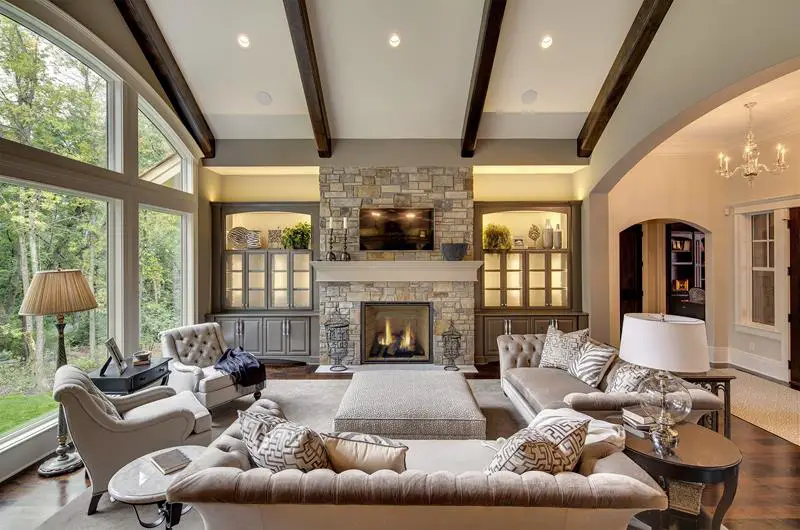 With the hardwood floor and the overhead beams here, this fireplace is a perfect fit. Its light stone colors are matched so well by the furniture.
7. Rustic Brick Style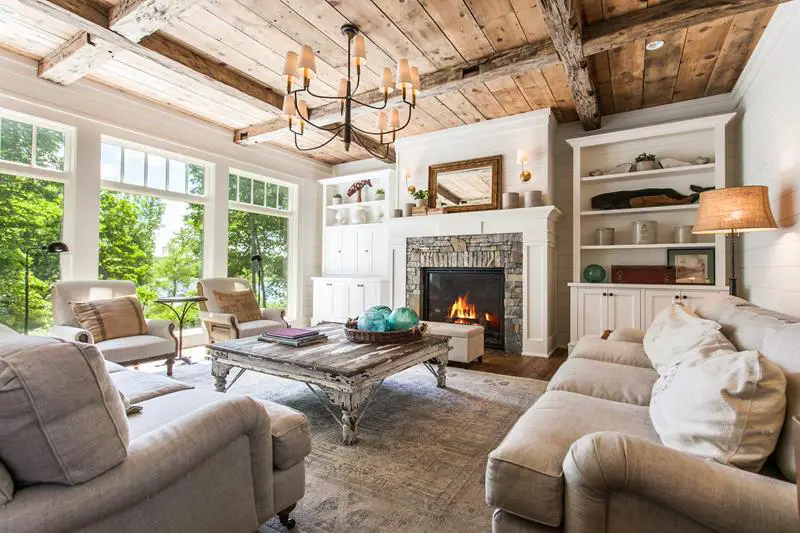 This room takes a mountain cabin style and adds in some modern designs. We live the brick and stone organization around this fireplace.
8. Perfect Contemporary Look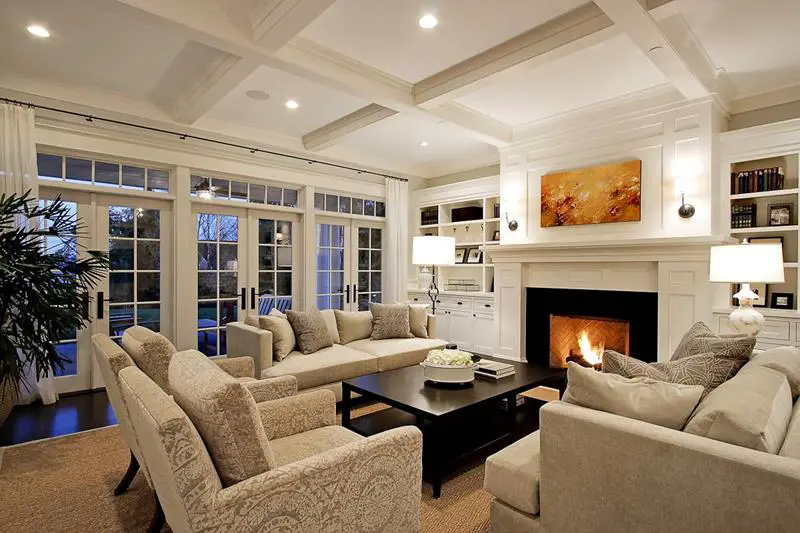 Overall, this room takes some traditional styles and makes them contemporary with the color schemes and decor.
9. Smaller Stacked Stone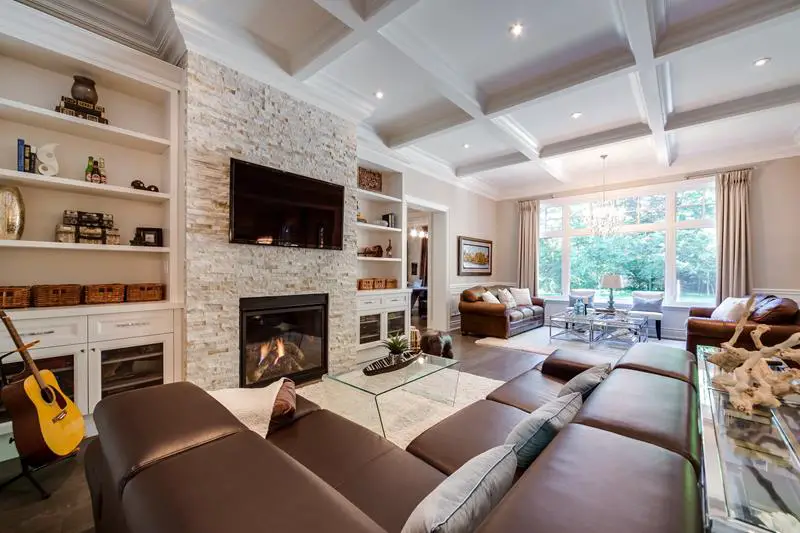 We love how this smaller stacked stone style fireplace gives this whole living room a sense of texture.
10. Luxurious and Classic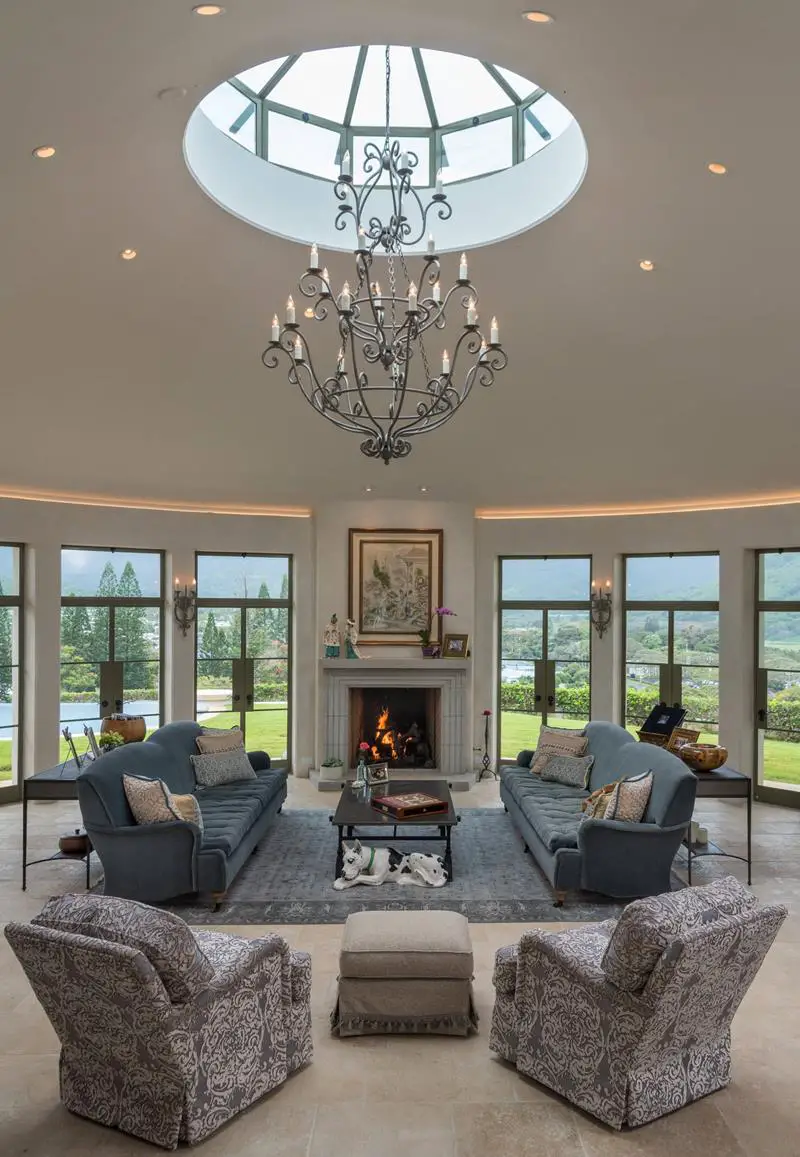 This living room is large and open and the column style around the fireplace are a great way to center the room.
11. Great Arch Style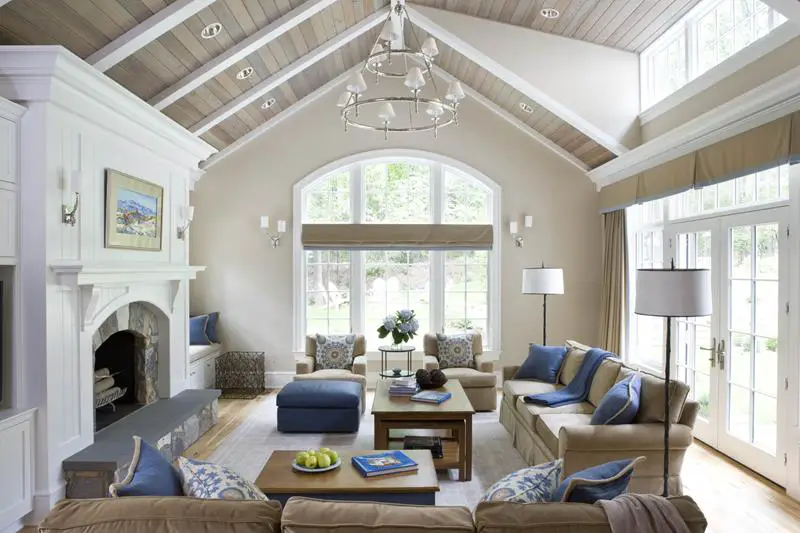 We live how the fireplace has an arched design. It works well with the window in this room. With the stone around the fireplace, this whole room shines with style.
12. Larger Stacked Stone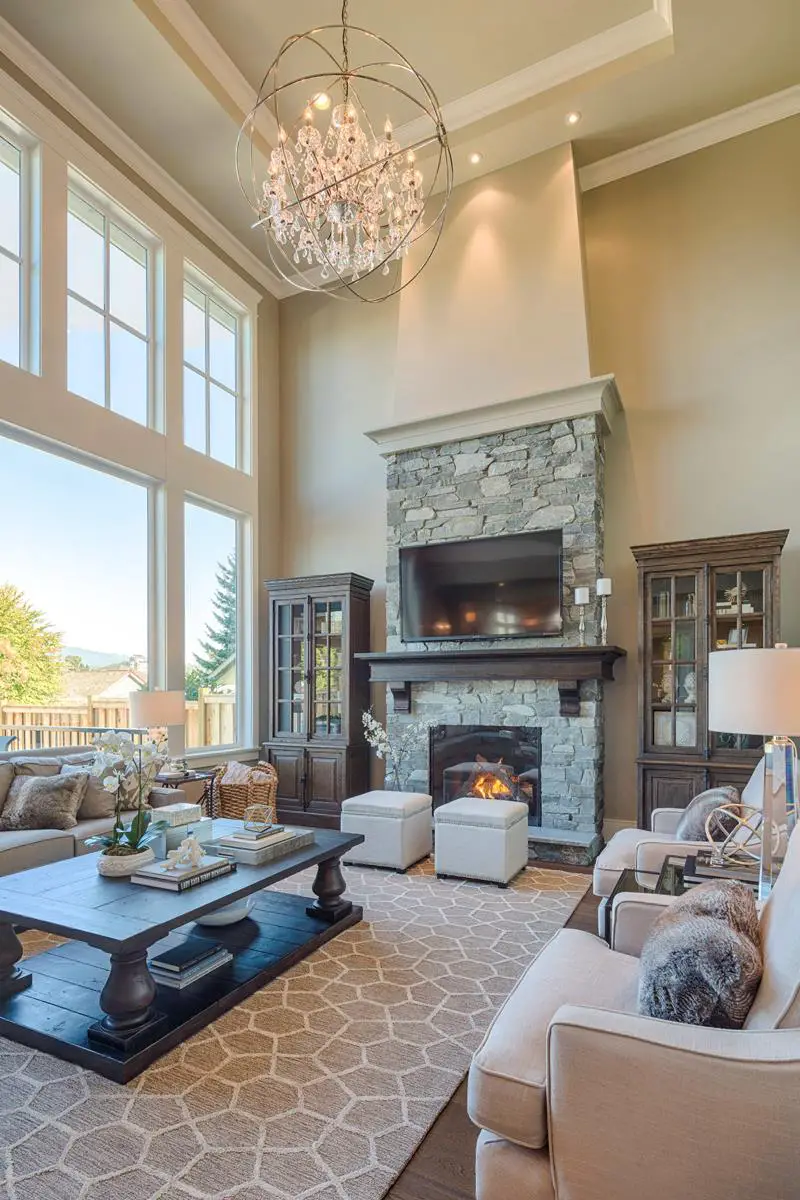 The larger style of stacked stone used for this fireplace works to bring texture to the room. We love how well it blends with the hardwood floor and furniture.
13. Hardwood and Stone Match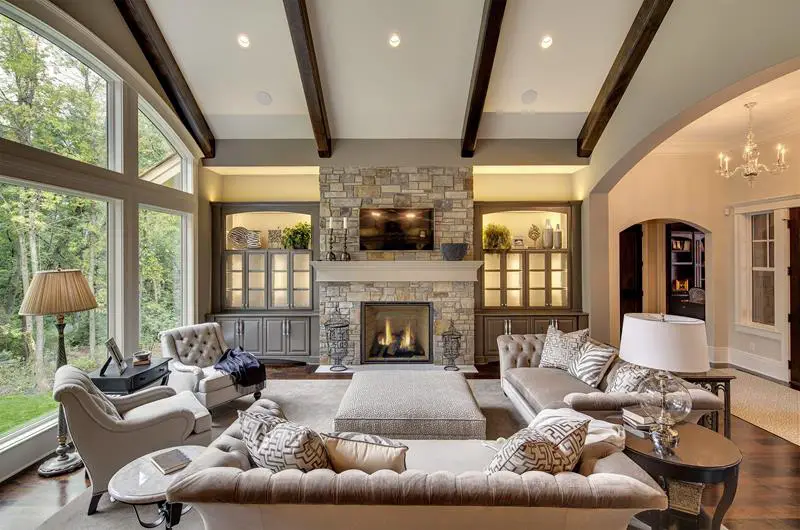 The natural light shines into this living room to show of a traditional stacked stone fireplace design that goes well with the hardwood.
See Also: 25+ Ideas for Putting a TV Above a Fireplace (Photo Gallery)
14. Tall and Handsome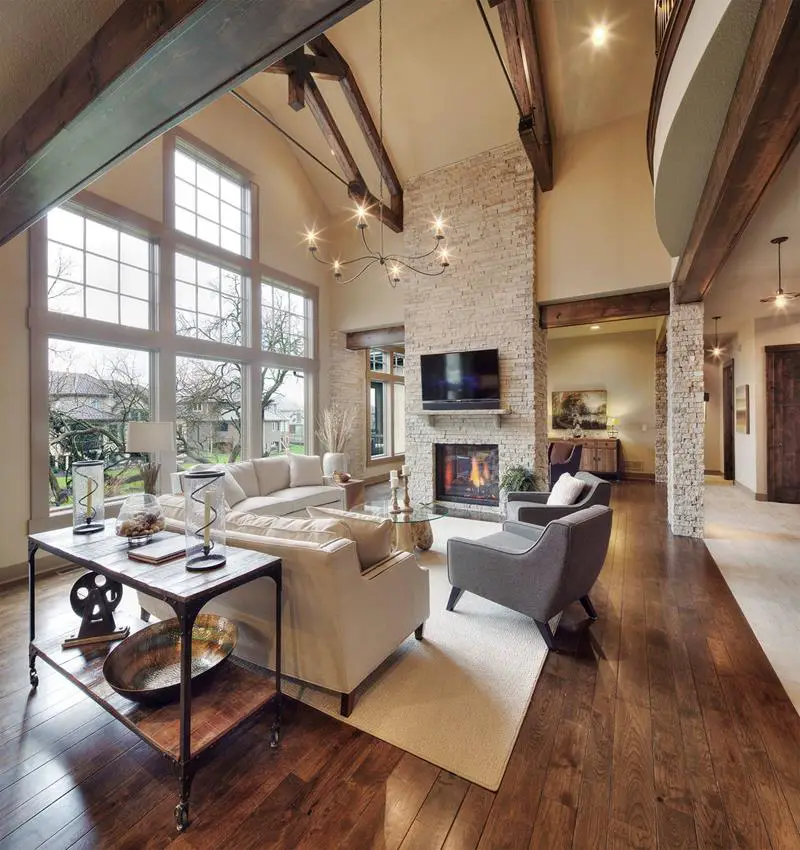 This room almost has a rustic sense of style, but it makes it more modern with the furniture. The fireplace rises up with stacked stone and looks wonderful.
15. Light Ocean Style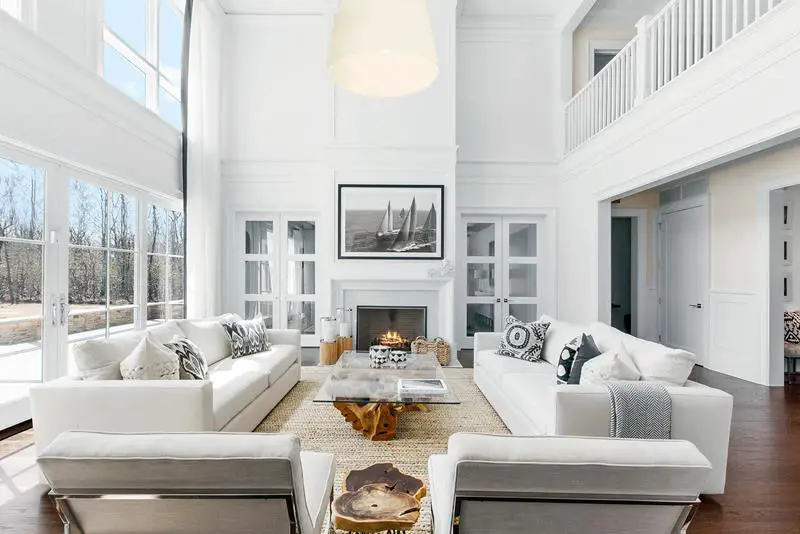 Some fireplaces work well when they blend with the overall design of the room. Here, the fireplace takes a light style to keep with an ocean-like sense of fun.
16. Blue Tile Brilliance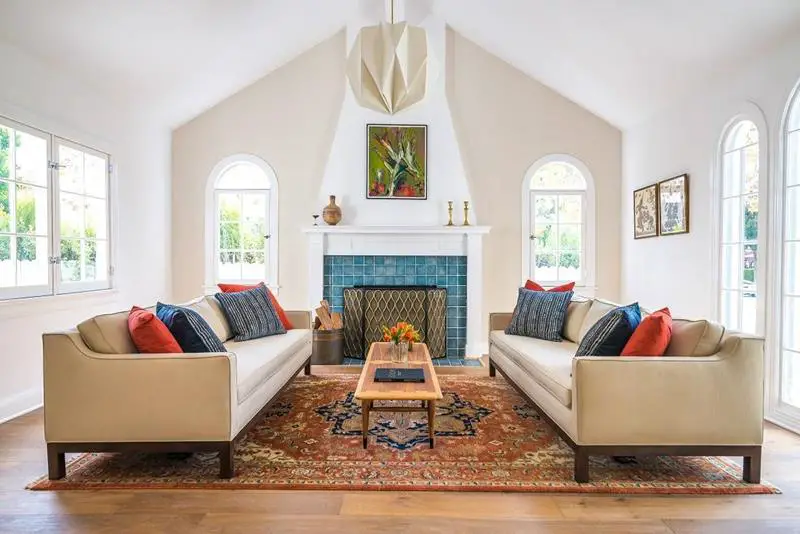 When you want to add a little color to the room, do it around the fireplace for a great look. Here, these blue tiles give you the allowance to use color all over the room.
17. Light Traditional Match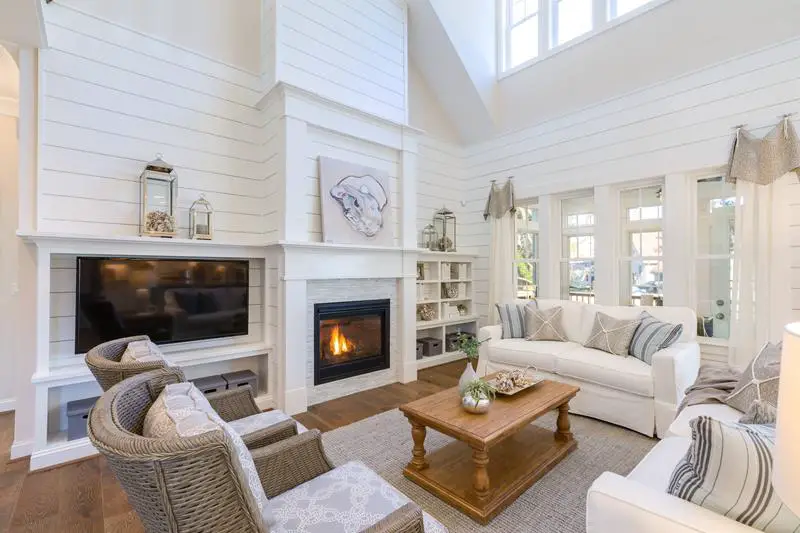 This is a traditional space and the fireplace creates just the right amount of contrast in the room.
18. Multi-Toned Brick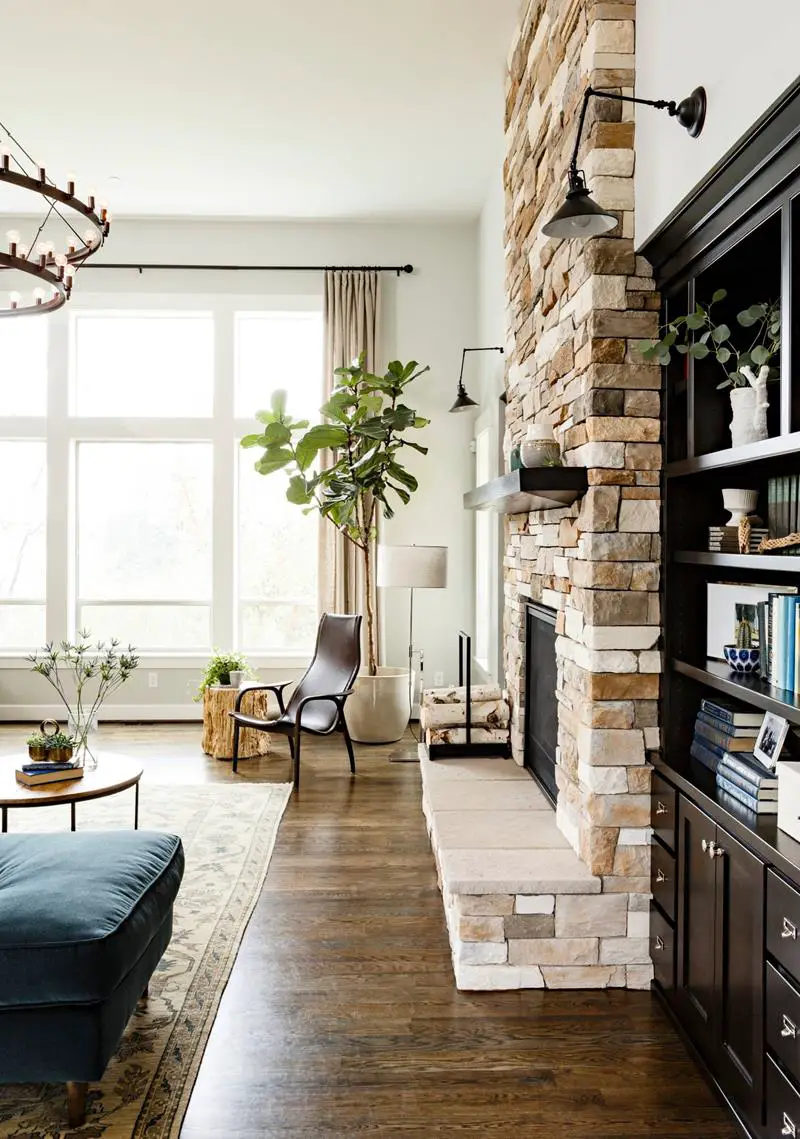 19. Traditional Tropical Match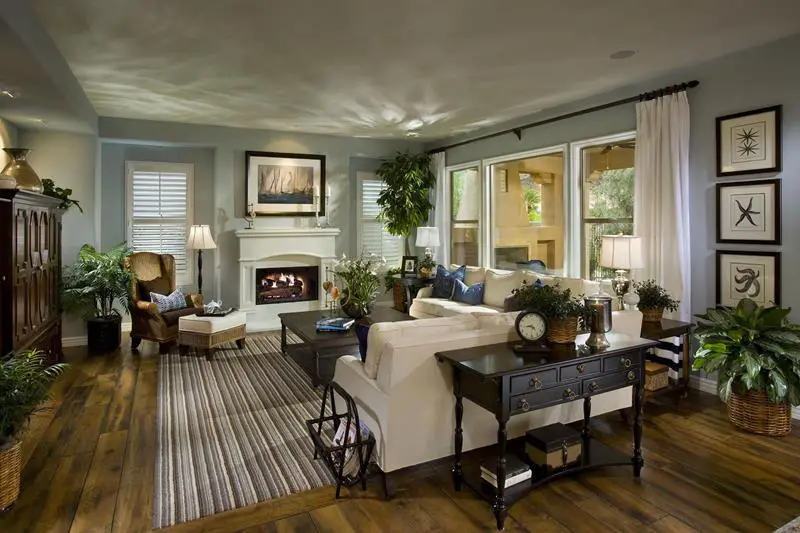 We love a room that takes wonderful hardwood designs and blends great plant life. This fireplace is a traditional style and is perfect for this room.
20. Contemporary Rustic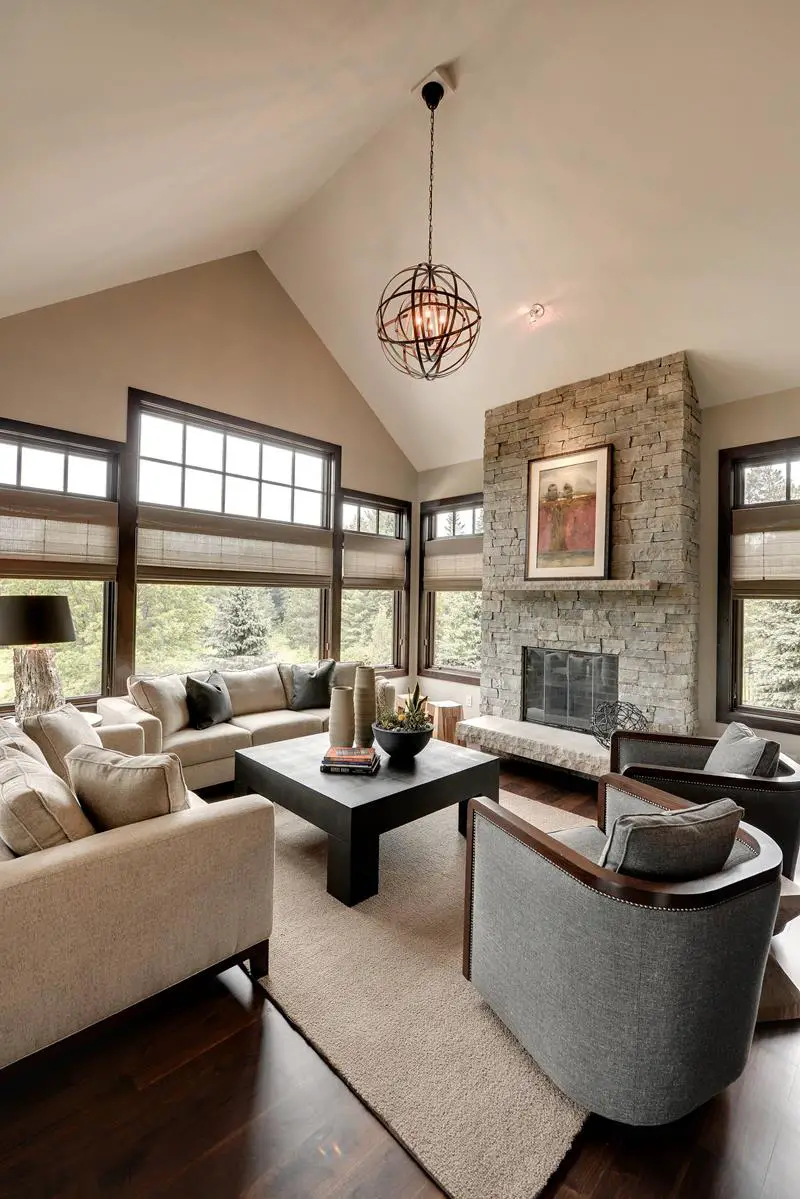 Bring a rustic style to the contemporary world with a design like this. The stacked stone fireplace is a great match for this hardwood floor.
21. Curved Columns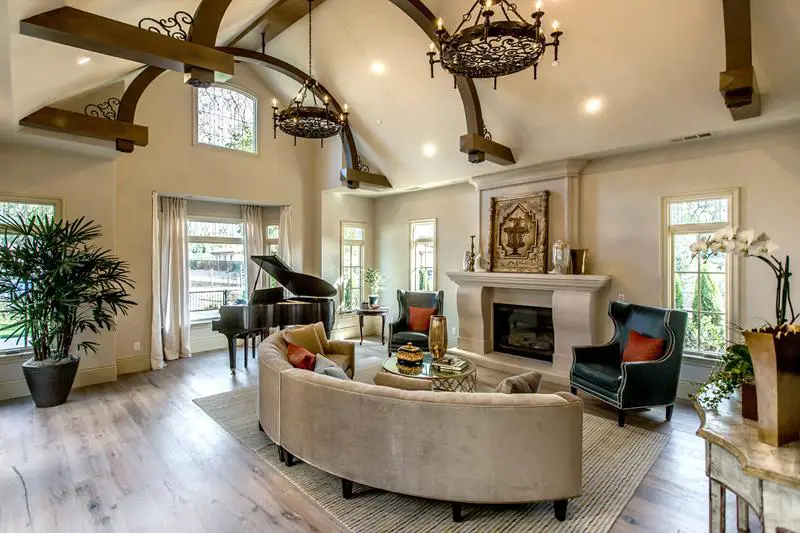 This fireplace adds to the grandeur of this living room. With its curved columns, it keeps with the overall elegance of the room.
22. Large Stone Wonder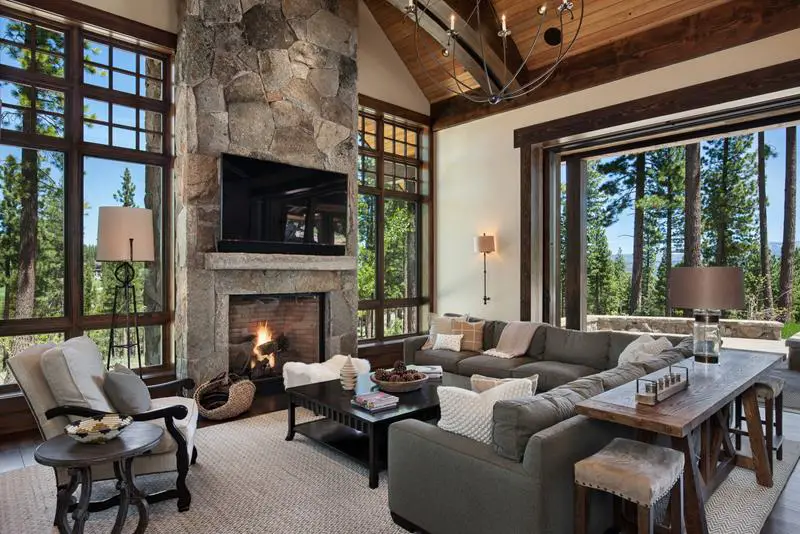 The larger style stone design for this fireplace bring this space a natural look and looks wonderful in all the natural light allowed in.
23. Eclectic Design Blend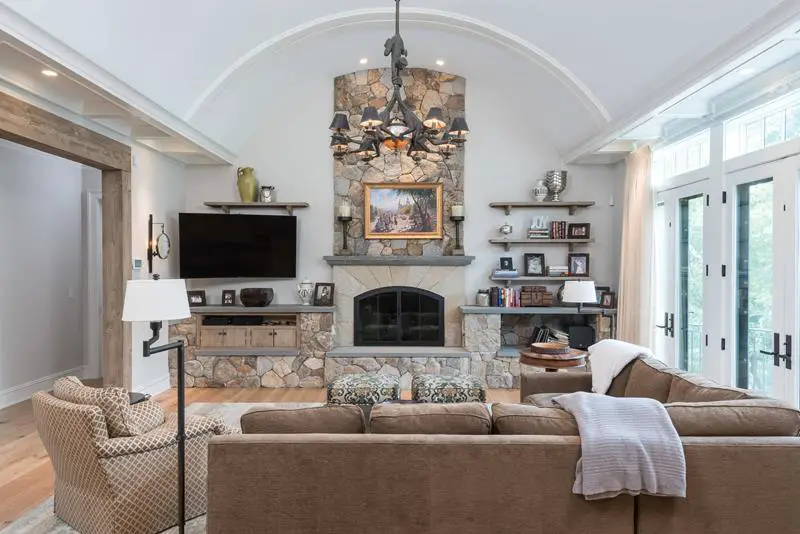 There are a few different styles at work here and they all come together wonderfully. This fireplace is the center of attention in a room that is comfortable and fun.
24. Light Style Match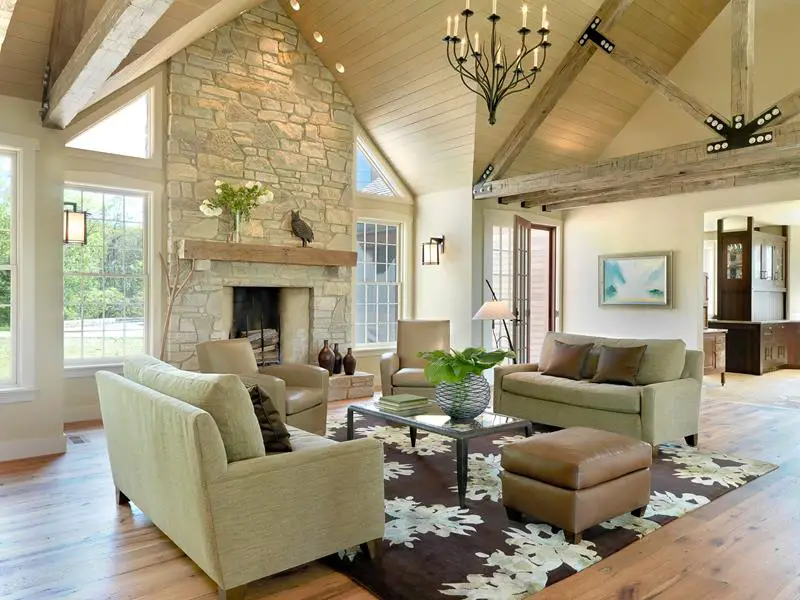 We love the light style of this rustic living room, especially the lighter stone style of the fireplace.
25. Bold and Classic Fireplace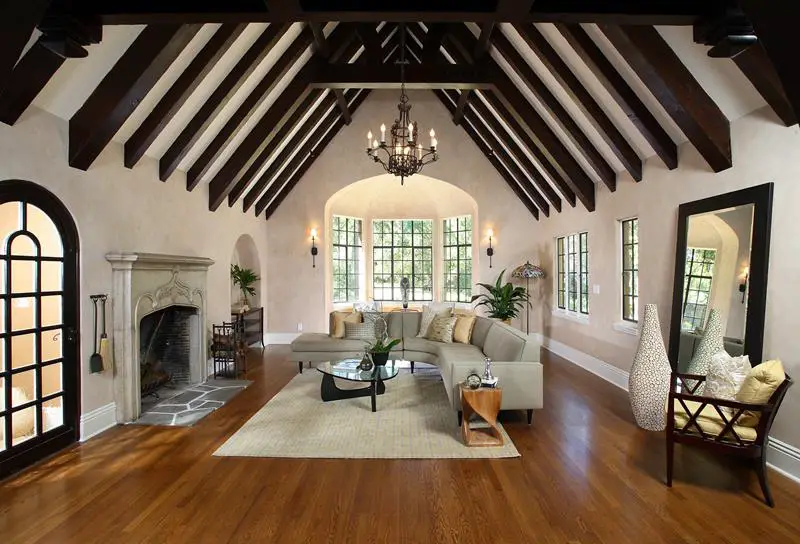 This well designed fireplace will remind you of a classic time. This whole space works well, from the multiple tones of hardwood to the lighter walls.
26. Great Columned Fireplace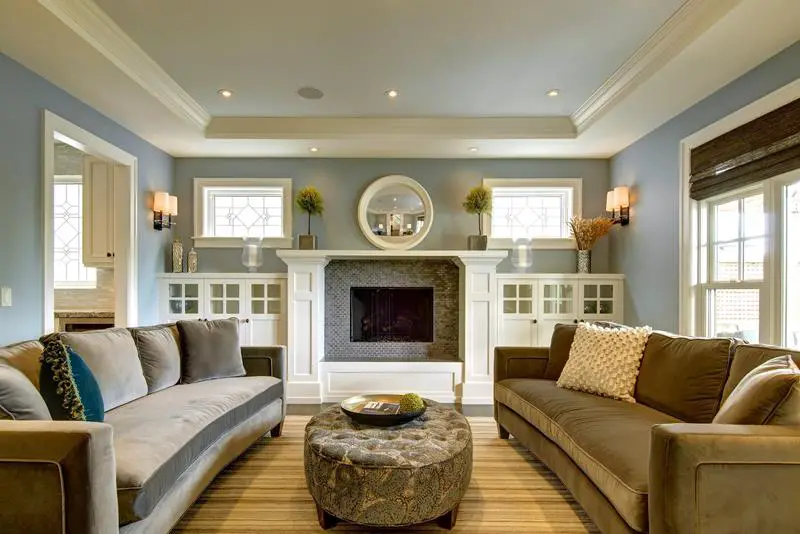 Don't Miss: 20+ Types of Fireplaces (A Complete Guide)