Updated on January 3, 2022
Your living room is a special place, somewhere both you and your guests should feel comfortable. We love talking about living rooms because there are just so many different design possibilities. When it comes to living rooms, and you want to go for an elegant style, we want to help.
Below, we've gathered over 25 elegant living room design ideas that you will surely love. One thing you will notice is that elegance knows no bounds. You can have a beautifully elegant traditional living room just as easily as you can have a sleek and elegant modern living room. All you have to do is find the right design that matches your personality and overall design plan. Take your time below and see if anything catches your eye.
Elegant Living Room Designs
1. Modern and Open Design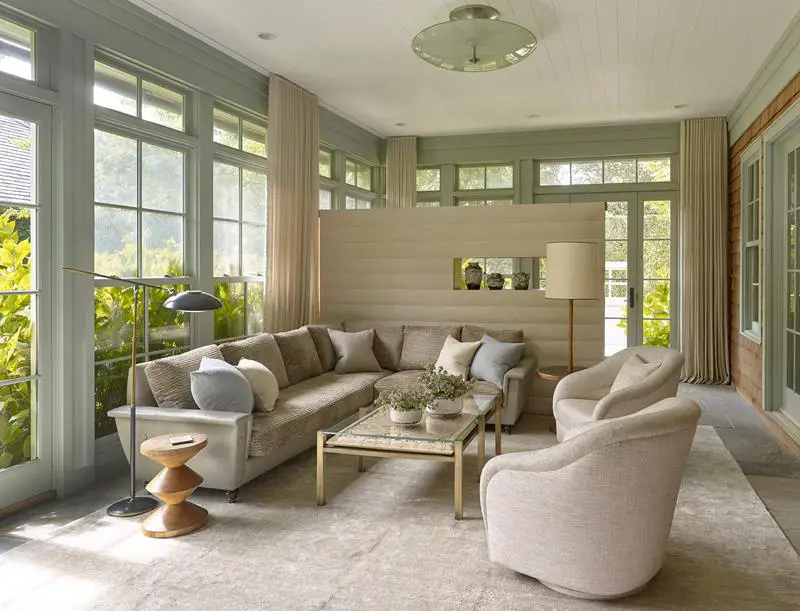 This living room has a great design with plenty of natural light shining in. The seating area is arranged perfectly for great conversation.
2. Traditional and Artistic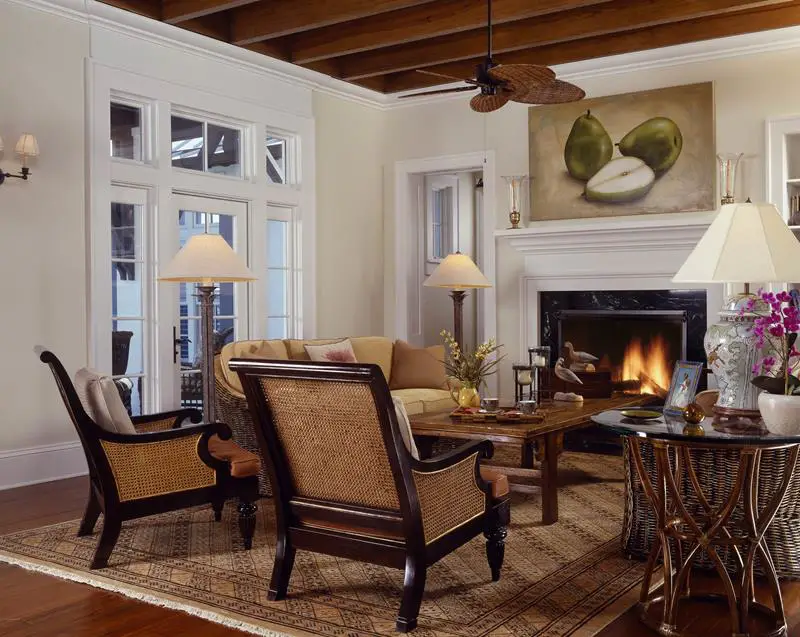 Never be afraid to use some creative artwork in your living room. Here, great art and decor work to complement the wonderful hardwood furniture.
3. Brilliant Hardwood Use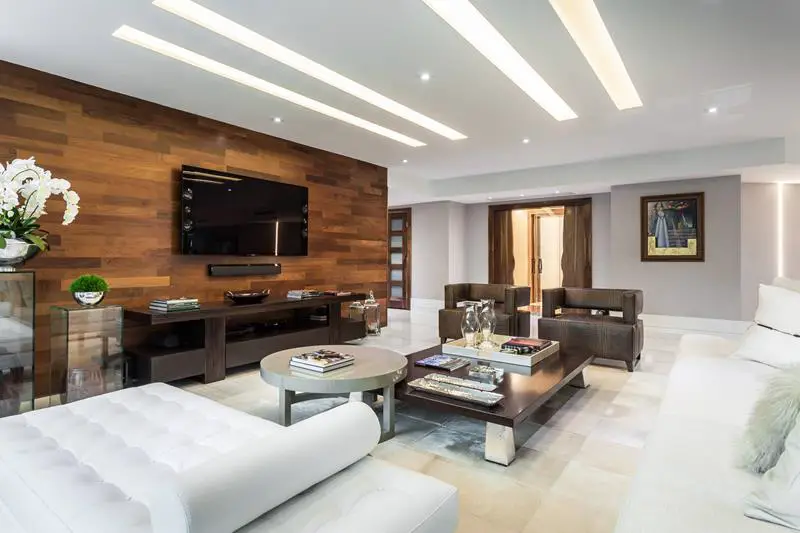 We love this hardwood wall and the multiple tones it takes. The whole space takes on a beautiful modern style, from the furniture to the lighting designs.
4. Beautiful Dark Walls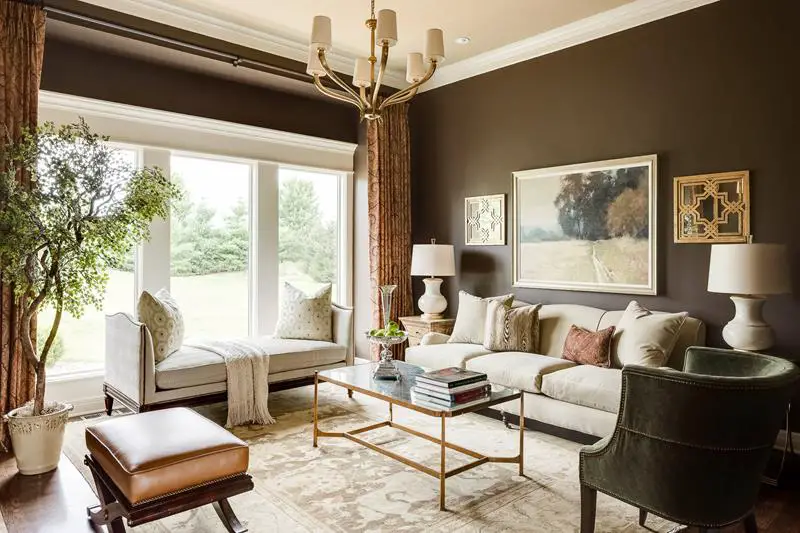 We love living rooms that go with darker walls, and these chocolate brown walls are amazing. The elegant decor style for this living room is perfect.
5. Elegant Patterns and Designs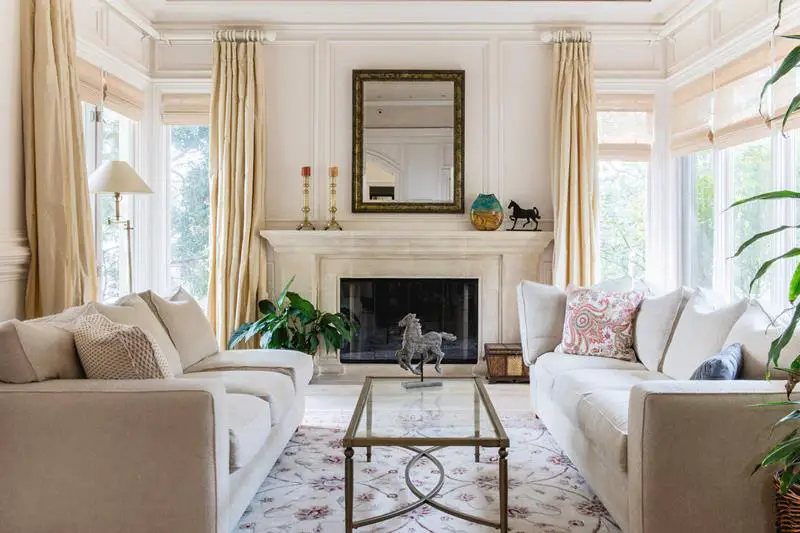 With a room that is as well lit as this one, you can really use amazing patterns and decor styles. The light walls and furniture bring this room to life.
6. Wonderful Light Rustic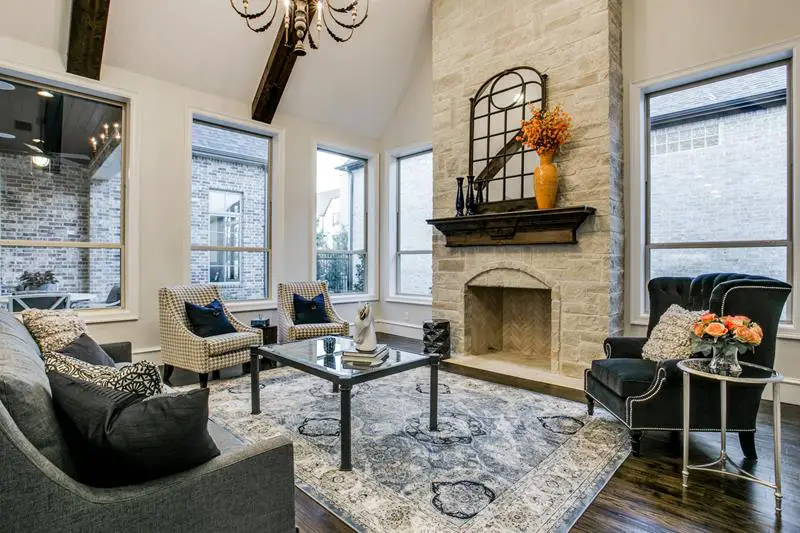 7. Opulence Shows Through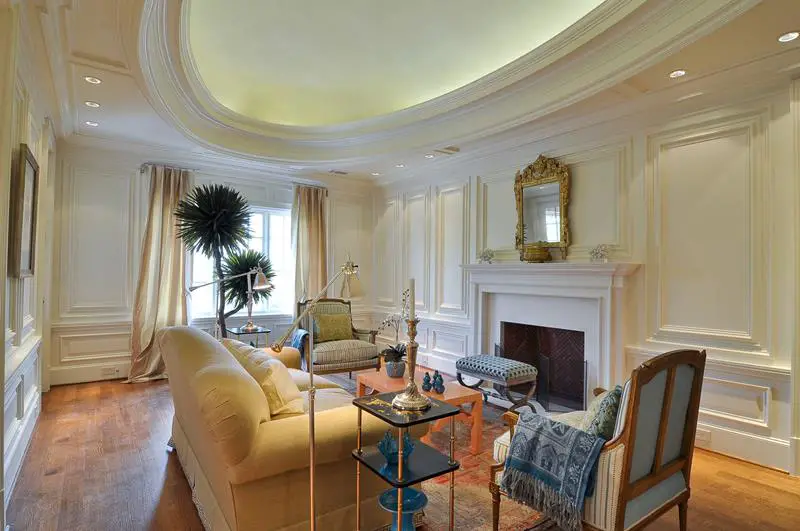 8. Easy Earth Tones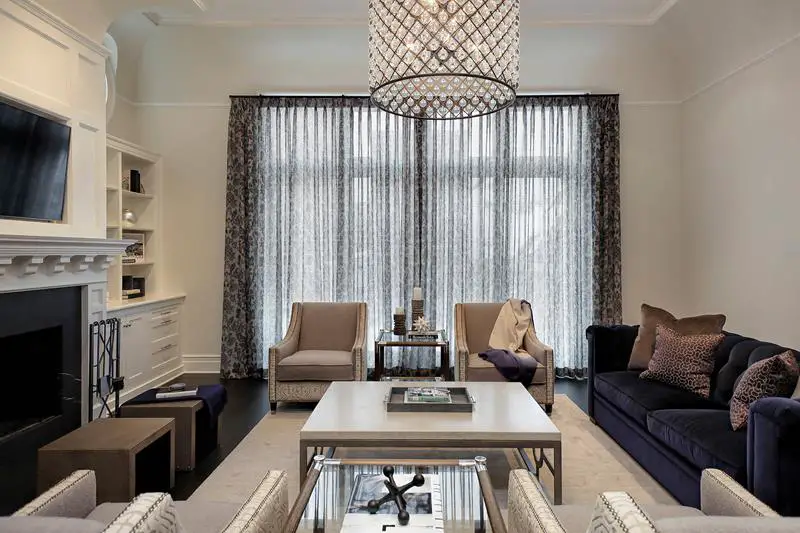 9. Wonderful Symmetry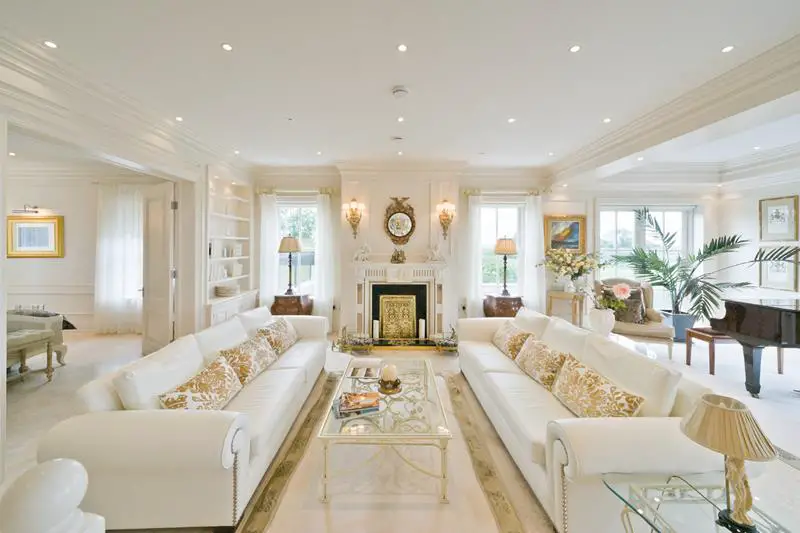 We love how this living room takes a beautiful symmetry. This space is elegant and uses a lighter color scheme to make it come to life.
10. Bay Window Dream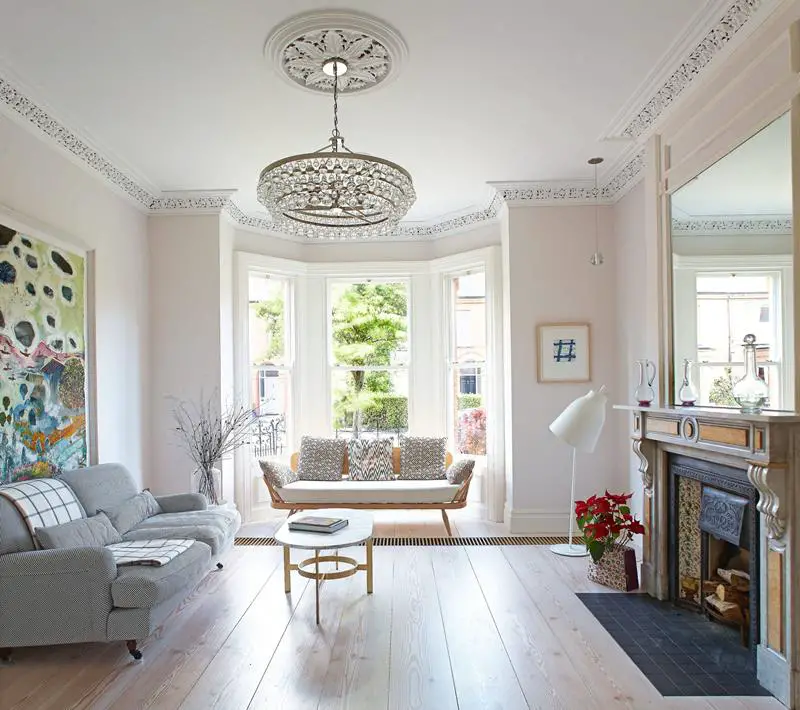 With a wonderful bay window area to let the natural light shine in, this living room has a hint of elegance mixed with a Bohemian style.
11. Gather All Around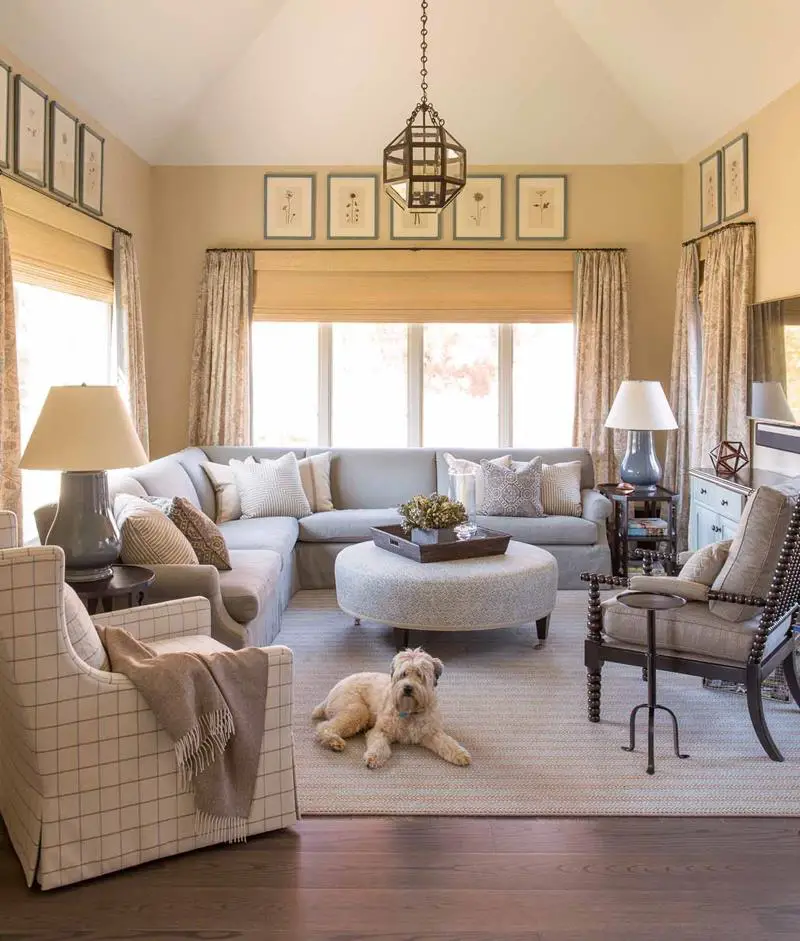 This kind of living room is designed so that you and your guests will have wonderful conversation. Everyone has comfortable furniture to sit in. The calm earth tones used here really work.
12. Bohemian Tendencies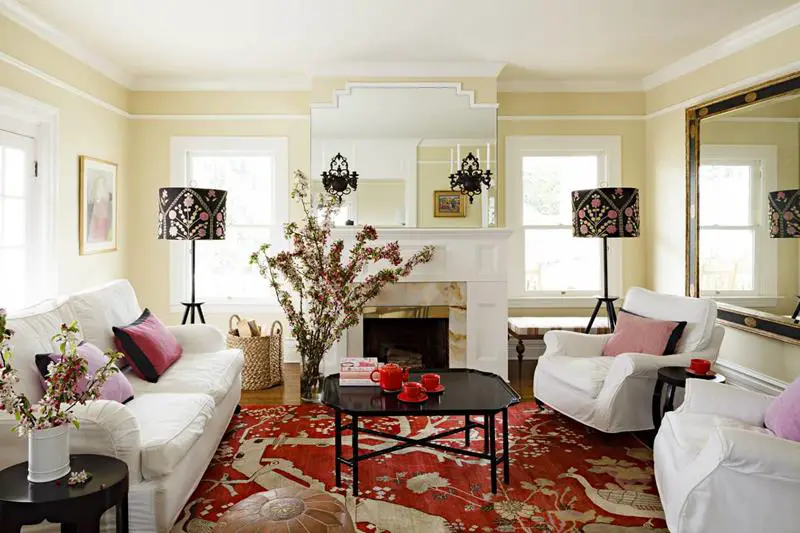 13. Sea Themes Beauty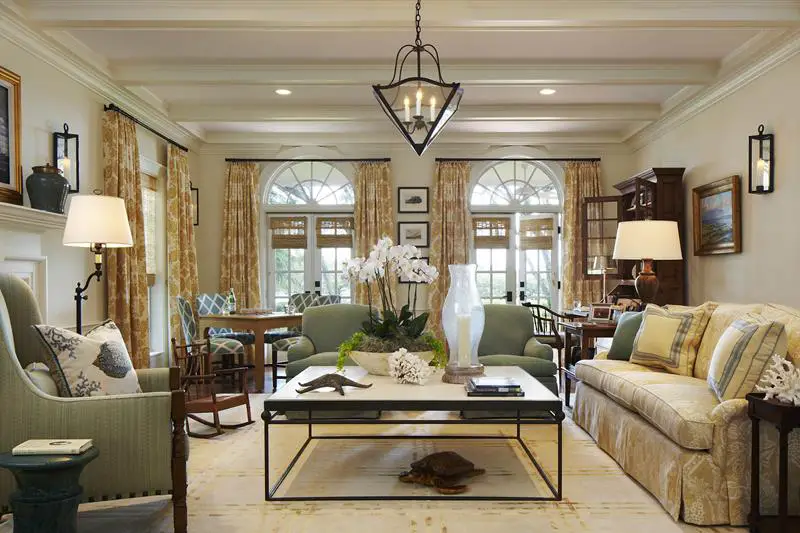 14. Weathered Hardwood Floor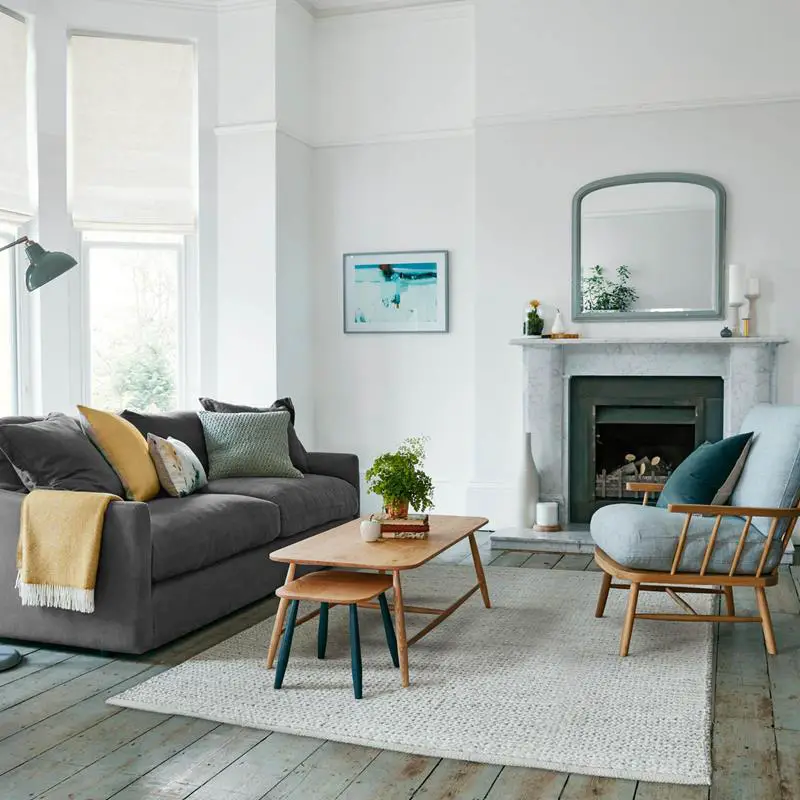 With a durable and weathered hardwood floor, this loving room prides itself on simplicity and doesn't overwhelm with decor or complicated furniture.
15. Light and Luxurious Style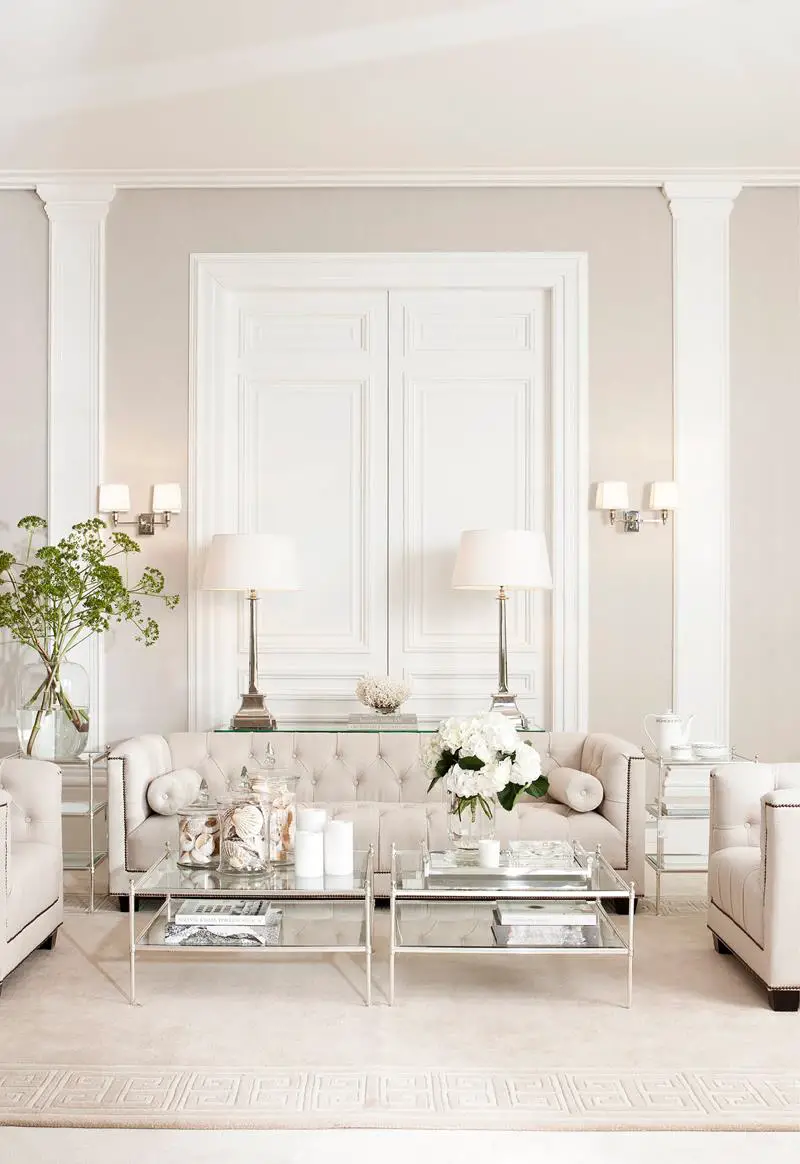 The lighter colors used here, with a hint of lavender all around, make this space a truly elegant room. We love the decor and floral style.
See Also: 25+ Stunning Orange Living Room Design Ideas
16. Beautiful Pattern and Texture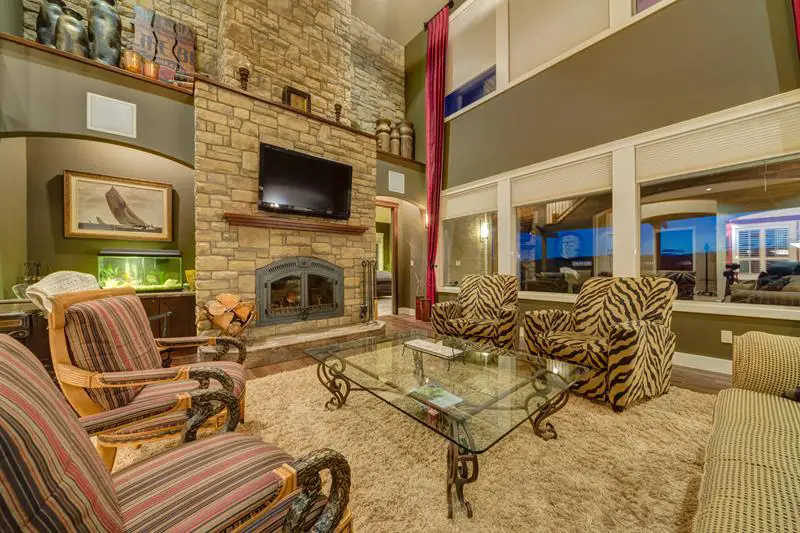 This space takes two approaches – one classic and one contemporary. The patterns around this living room really make this a wonderful space.
17. Contemporary and Traditional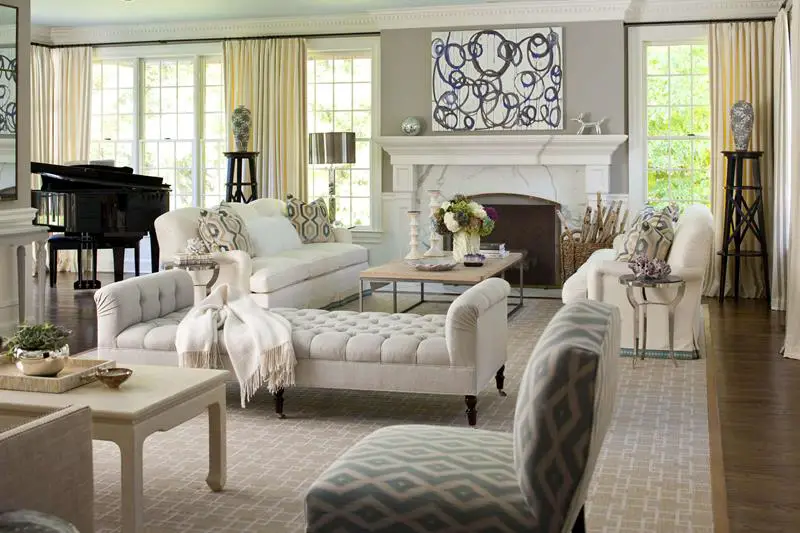 We love the style of this living room. With wonderful patterns in the artwork and furniture, the layout is comfortable and fun.
18. The Perfect Decor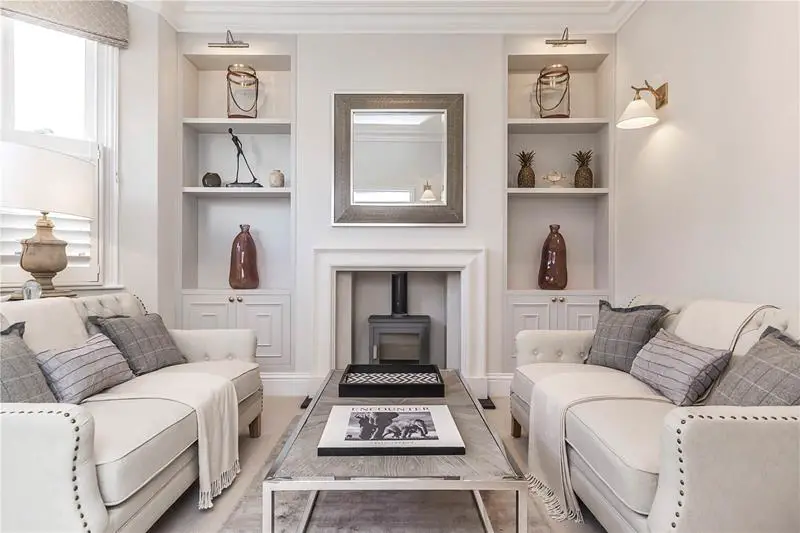 This calm and cozy living room is ready for some great games and conversation. The decor is simple yet makes a bold statement.
19. Sophisticated Elegance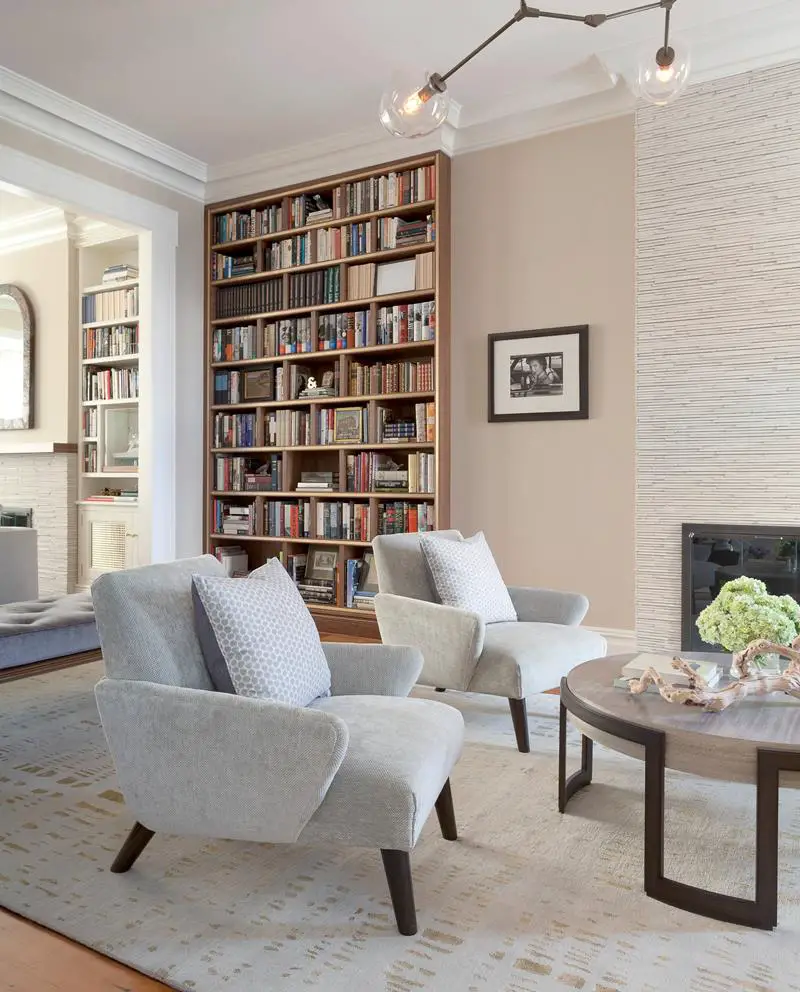 There is nothing complicated about this living room. The beautiful rug and fireplace complement each other and the bookshelf gives the room authority.
20. Cozy and Artistic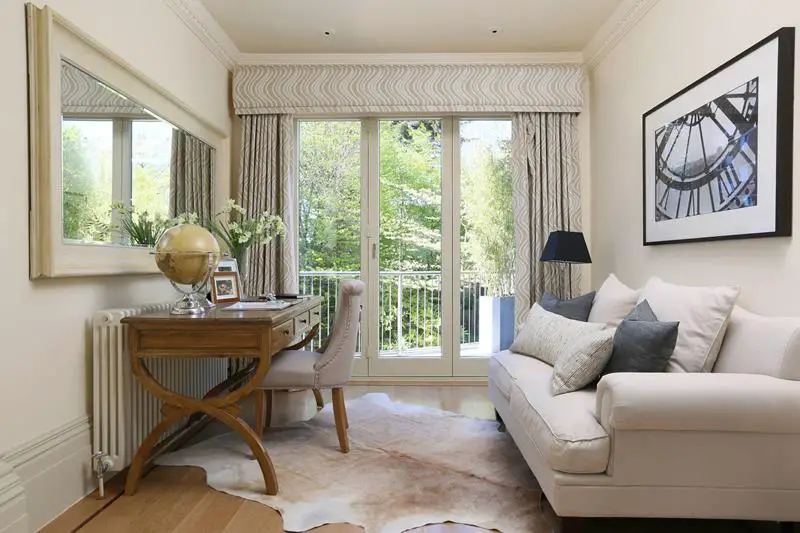 We love how this living room space can be used to relax and to get some work done. The beautiful and sophisticated style is wonderful.
21. A Modern Art Space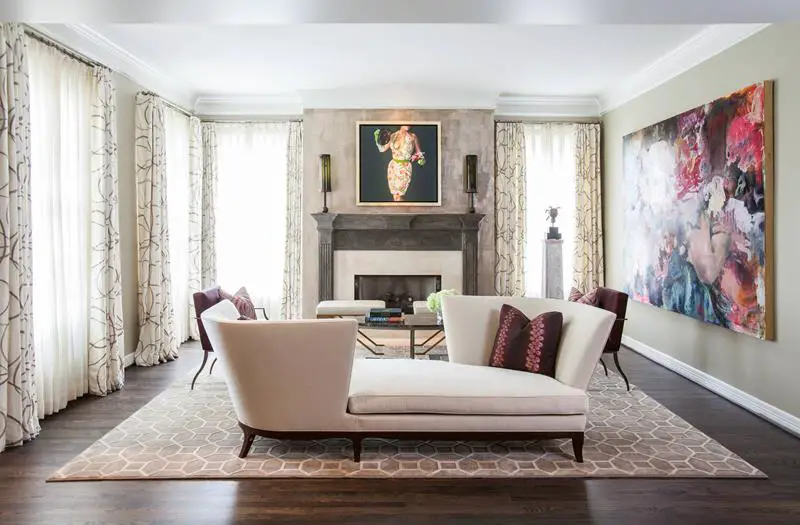 This living room takes a minimal style and adds in some beautiful artwork. We love the fun and modern vibe of this space.
22. Lavender Luxury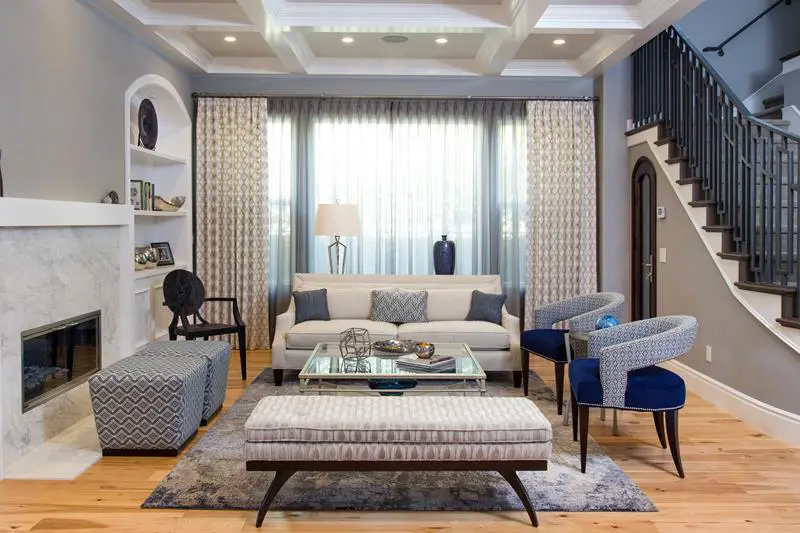 We absolutely love how well these lavender walls work with the beautiful hardwood floor. This whole room uses wonderful patterns to complement the space.
23. Earth Toned Beauty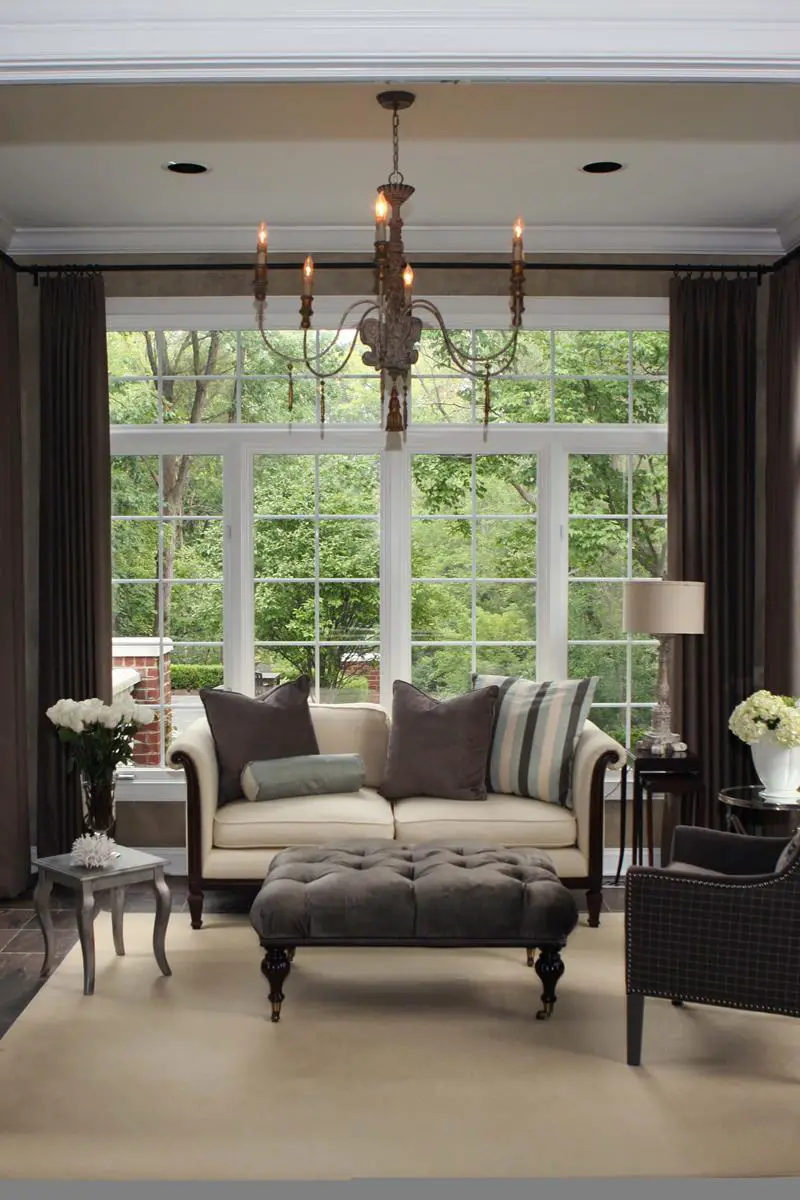 This calm living room makes great use of earth tones. We love the light and dark contrasts and how well they work in the natural light.
24. Timeless Design Styles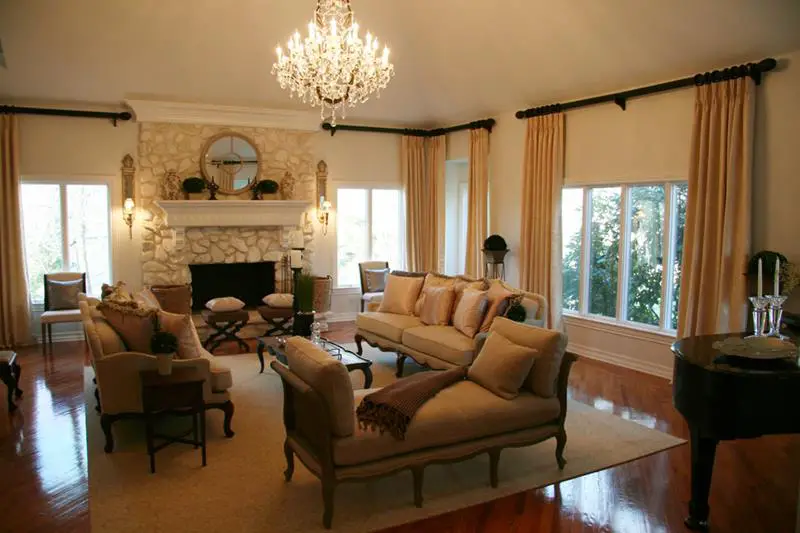 25. Warm Modern Blend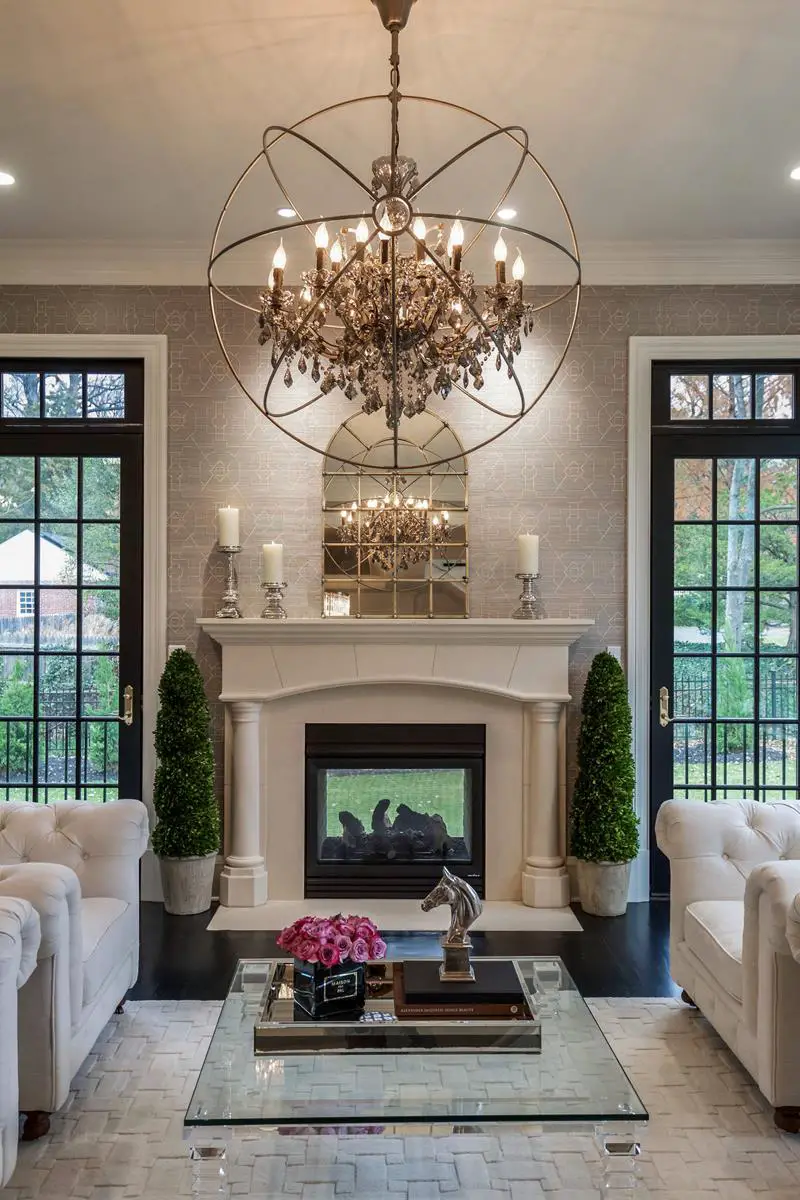 This living room take an elegant modern approach to design, giving you a space with symmetry and openness.
26. Surrounded By Light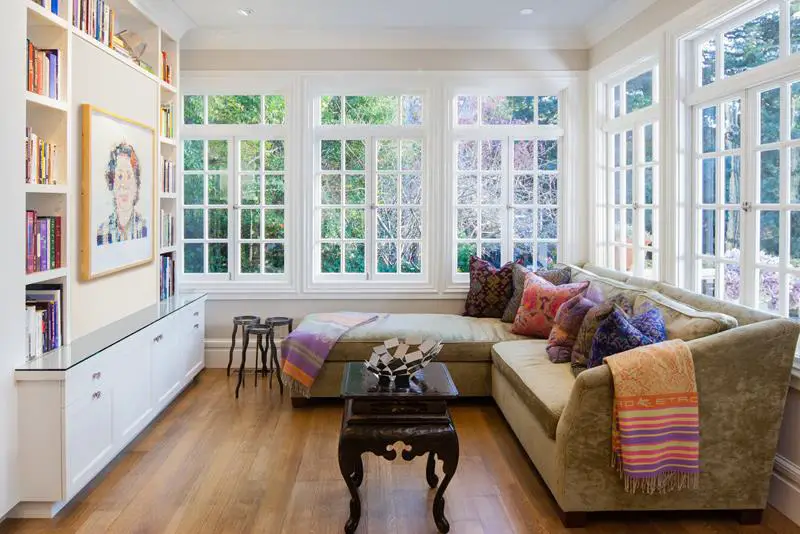 We love that this living room is surrounded by windows. The light shines in to show off the wonderful colors and calm environment.
27. Completely Charming Patterns
The patterns used on the furniture here are a great match to the overall color scheme of the living room. This is a lively elegant space.
28. Completely Connected Area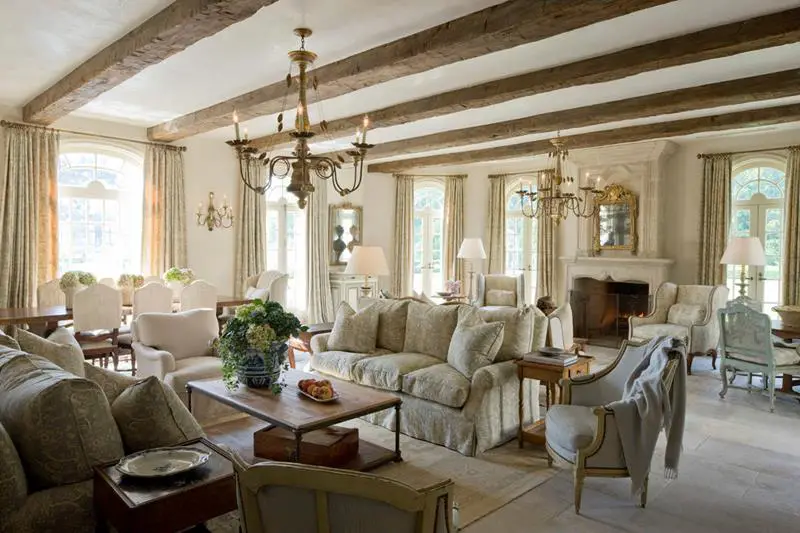 The overhead hardwood beams are a great rustic feature in this elegant living room. The whole space is connected, giving you many options for your guests.
29. Perfect Display Area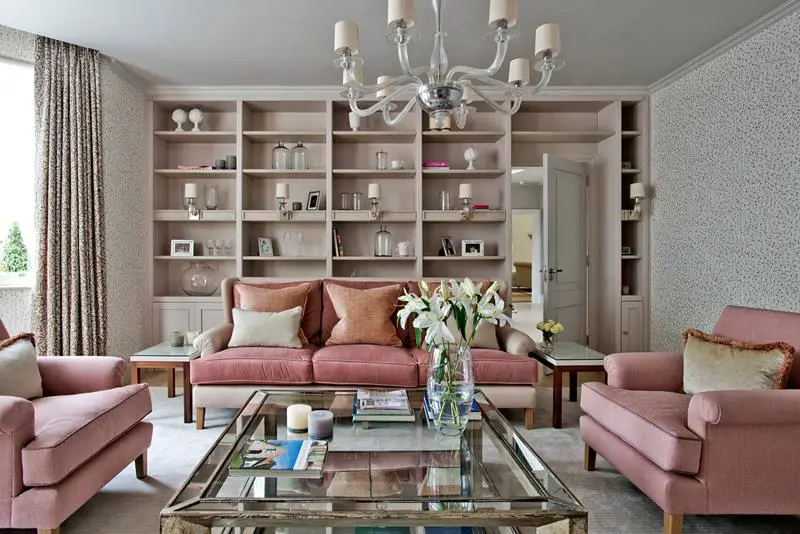 This living room has a whole wall dedicated to shelving so you can show off your decor. This space is calm and inviting, ready for you and your guests.
Don't Miss: 20+ Beautiful Victorian Living Room Designs