Updated on January 3, 2022
Living rooms are a central area of any home, so we know you want to make sure your living room looks great. One design idea that always works in living rooms is a beautiful hardwood floor.
Hardwood floors work with any style of living room, from contemporary to traditional. They look great with a rug or without and you can blend them with so many furniture styles. Below, we have gathered over 30 different living rooms that all feature hardwood floors. Take a look and see how well they work.
Stunning Living Room With Hardwood Floor Ideas
1. Hardwood and Brick Match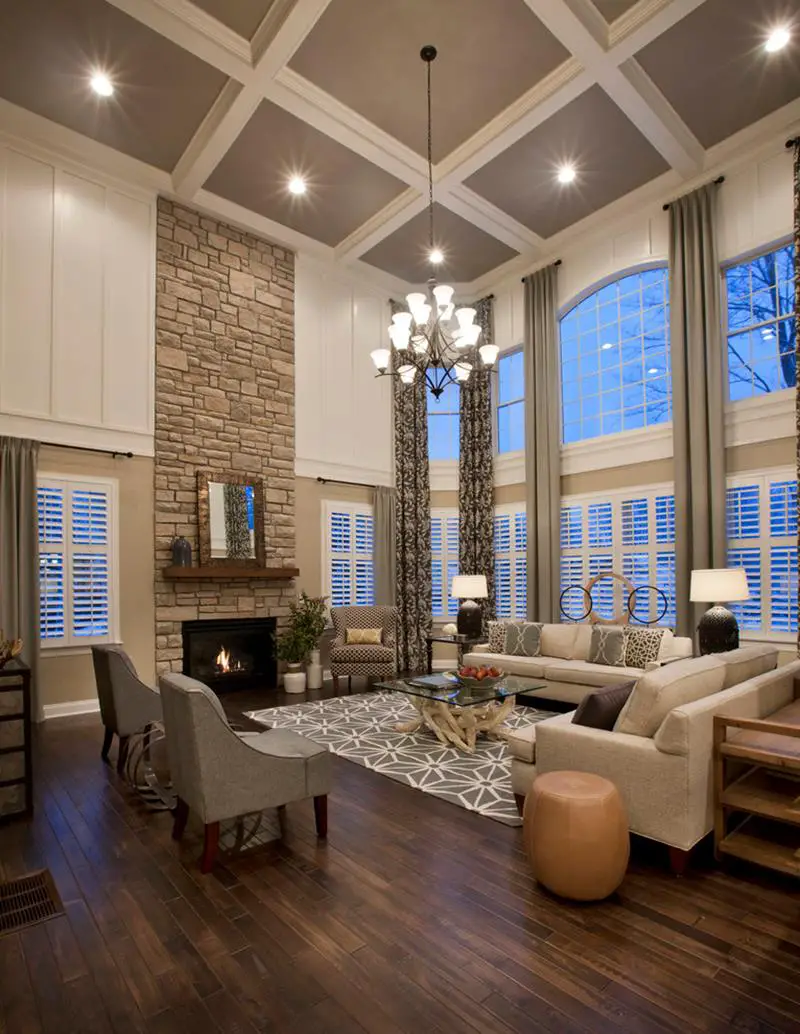 The hardwood floor in this living room carries a weathered quality and is matched well by the tall stacked stone fireplace.
2. Beautiful and Open Space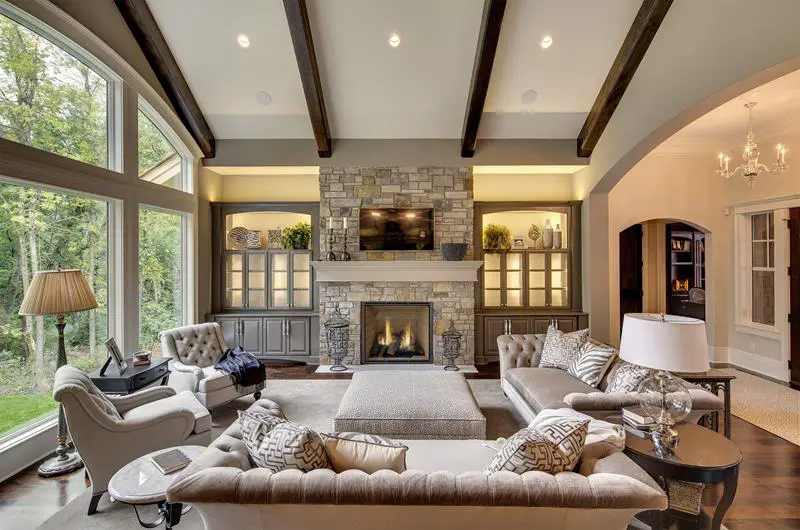 3. Rustic Hardwood Match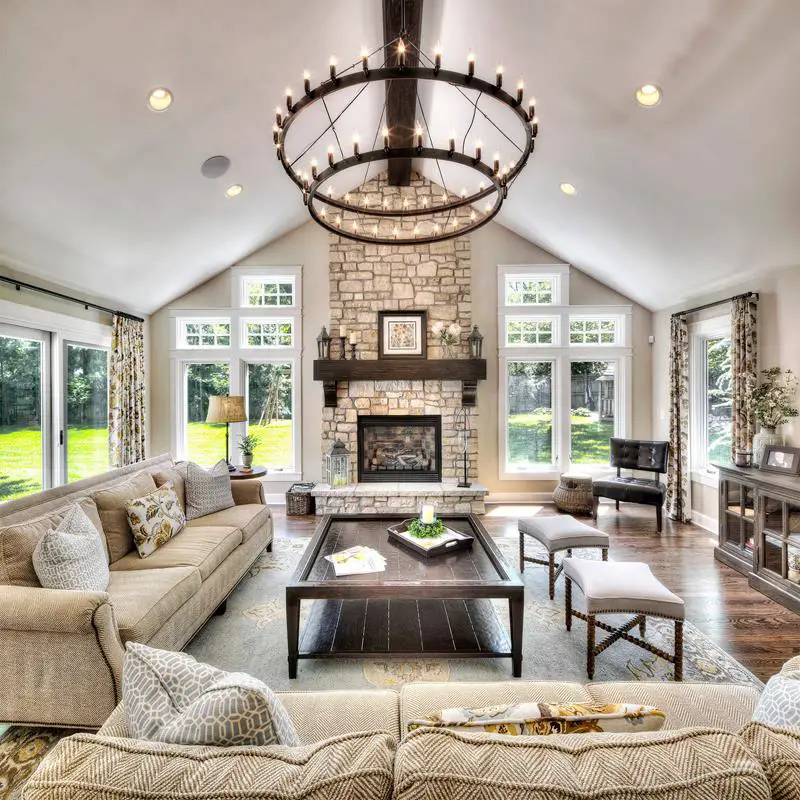 The hardwood floor here is blended well with the fireplace design. With the rustic fixtures and great decor, this room works well.
4. Dark Floor Connections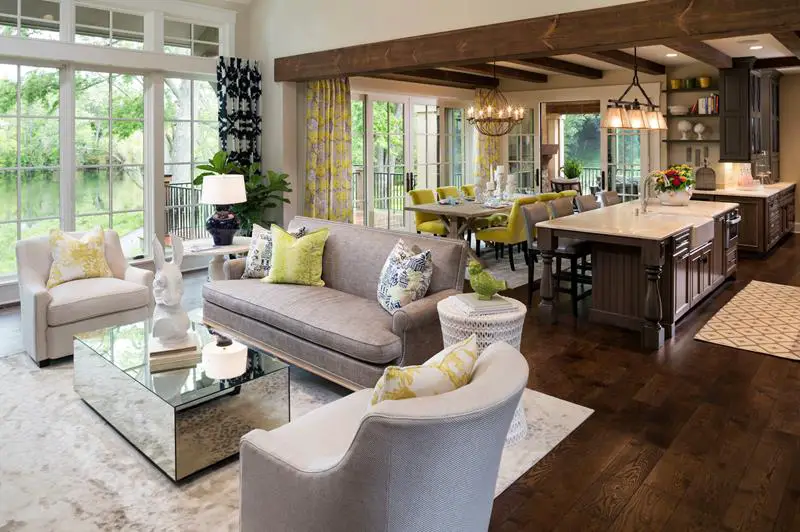 This bold and dark hardwood floor connects the living room, dining room, and kitchen together. The hardwood beams overhead complement it perfectly.
5. Durable Hardwood Floor
This living room has a wonderful design, with a hardwood floor and matching wood beam wall. The contemporary furniture blends so well with it.
7. Hardwood and Cream Blend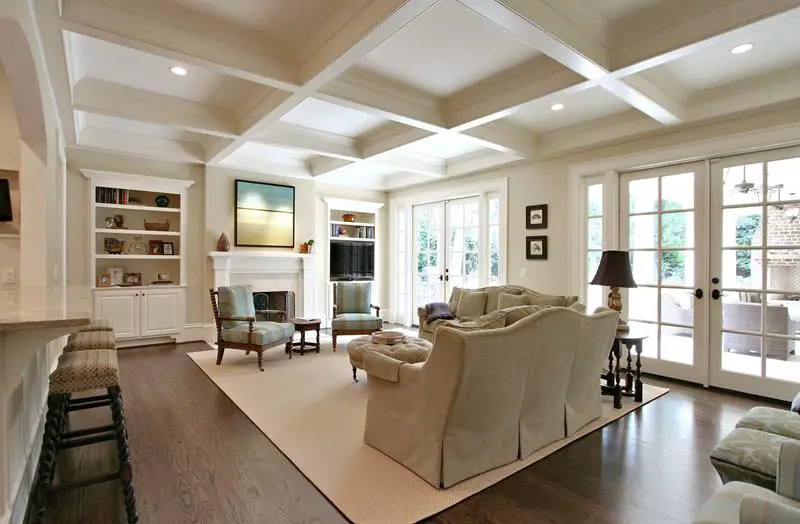 This hardwood floor has a beautiful beige rug on top of it and wonderful matching furniture. The whole space uses a light design style to make it work.
8. Natural Light Shines In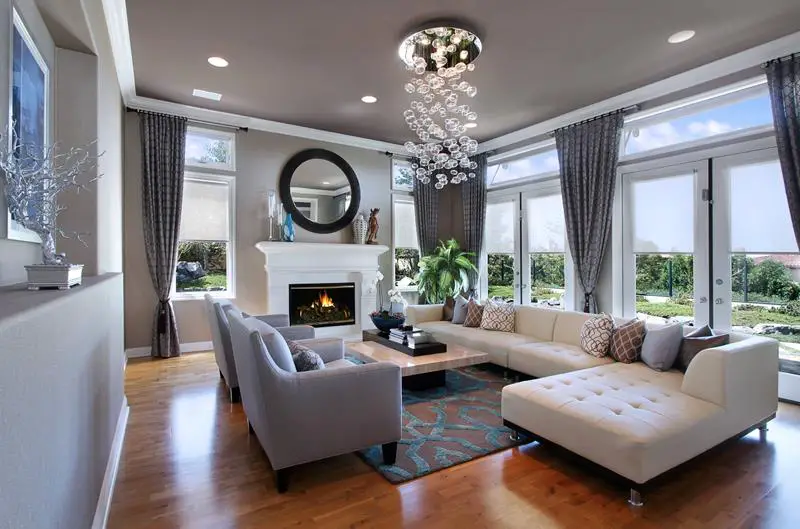 9. Rug on the Hardwood Floor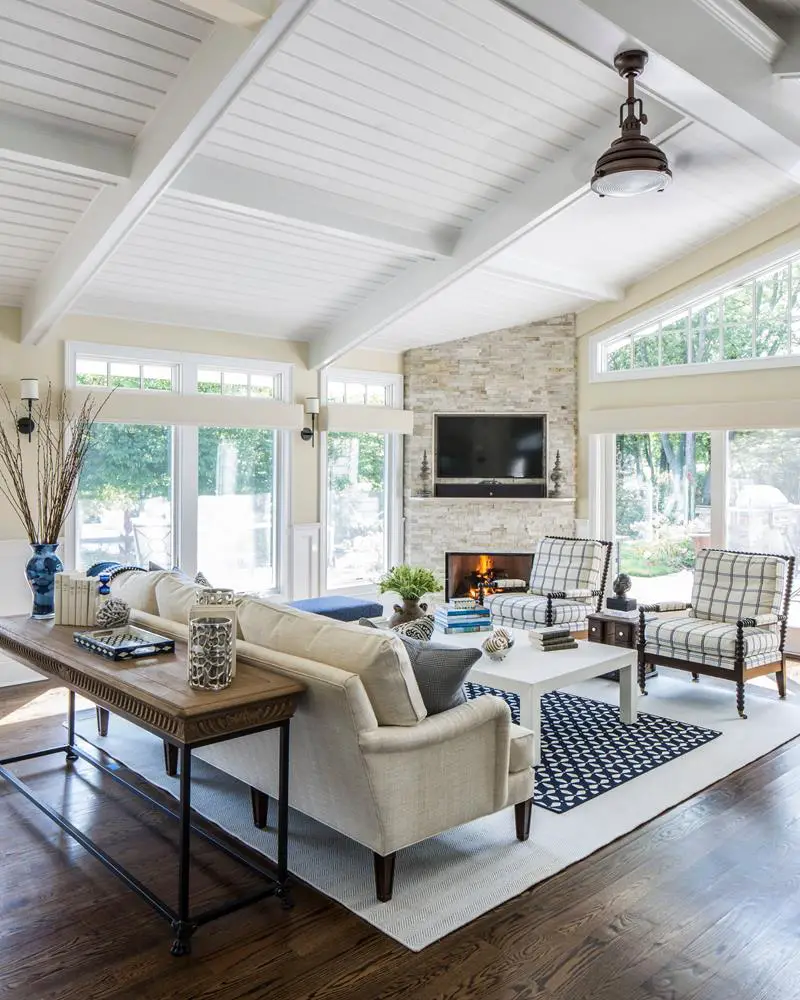 Look at how well this room is layered. The hardwood floor is covered by two rugs to give it a wonderful style and texture.
10. Comfortable Style Room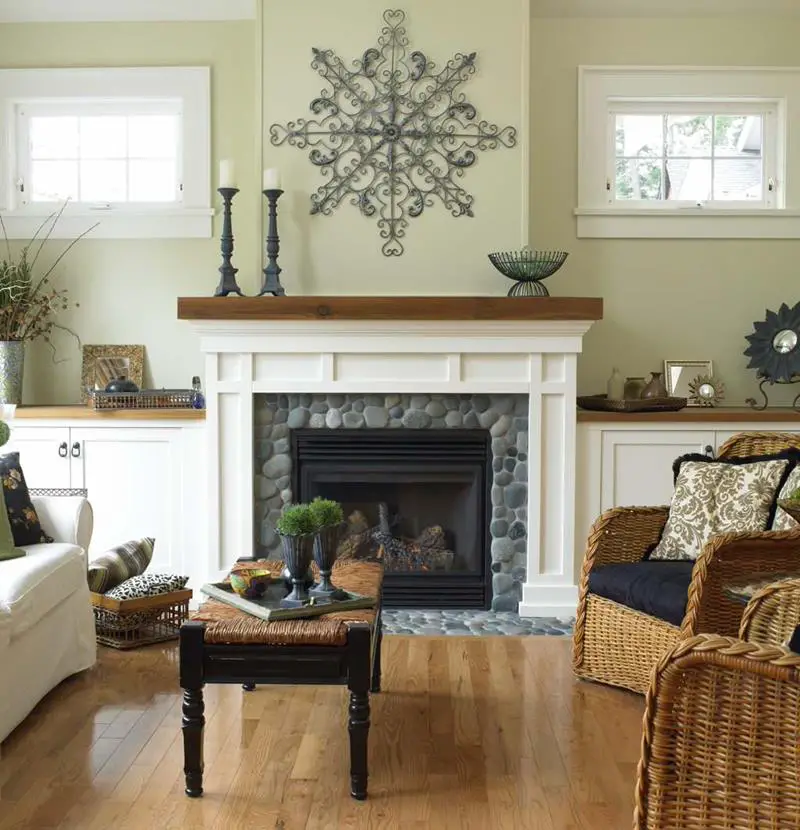 This hardwood floor is blended seamlessly with the furniture and cobblestone fireplace. The decor is comfortable and the whole room cozy.
11. Brilliant Hardwood Styles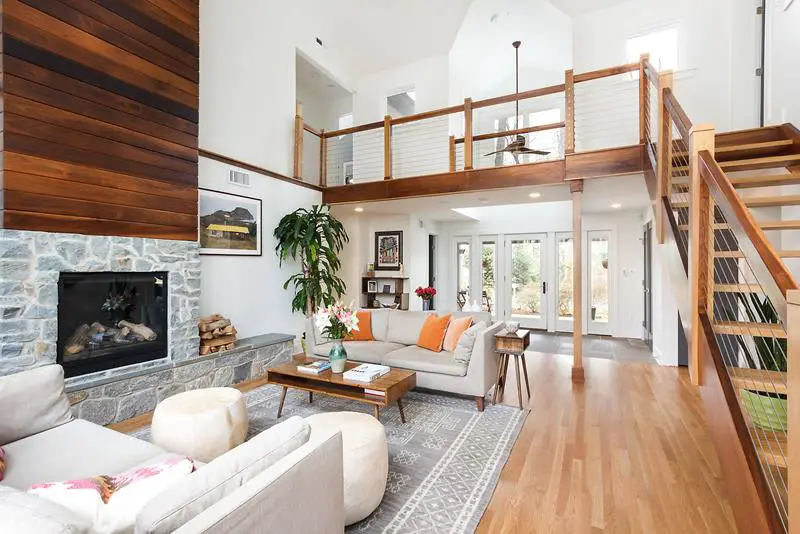 We love how the hardwood theme of this room is carried out. From the floor and stairs to the area above the fireplace, this whole area is connected.
12. Light Tropical Design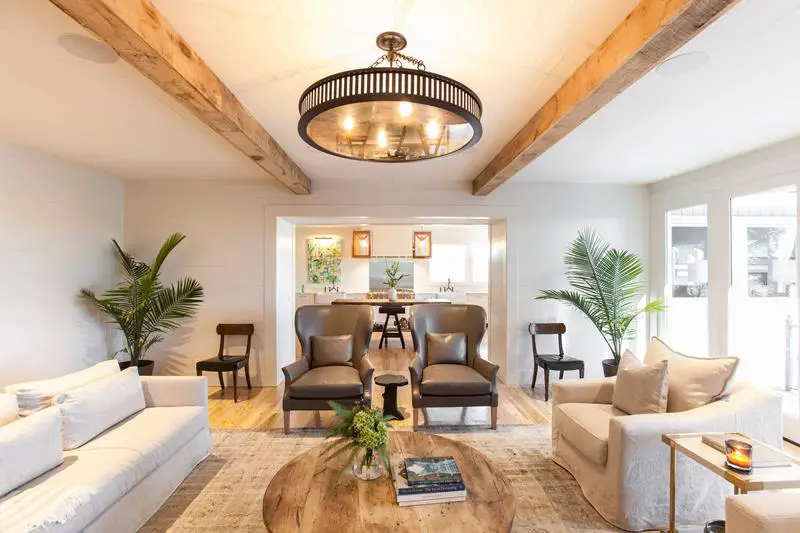 This living room gives off a tropical vibe. With the light hardwood floor and overhead beams and the wonderful furniture, this space is ready for you.
13. Light Elegant Blend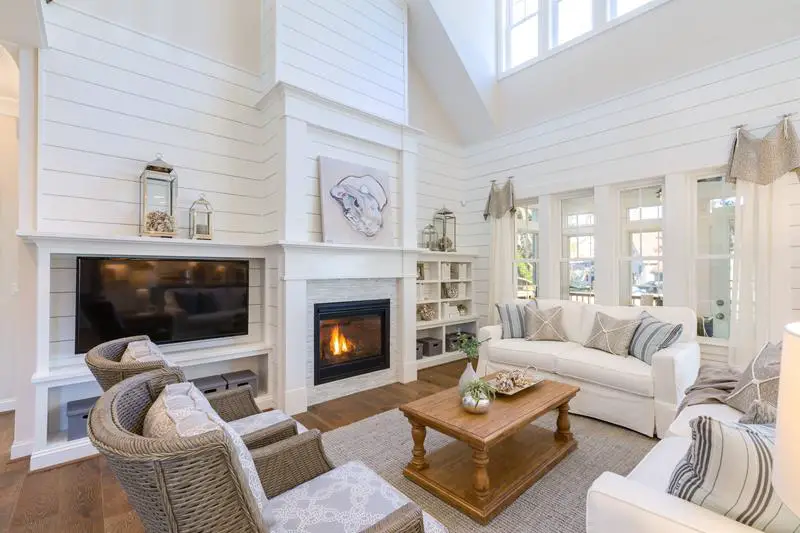 The weathered style hardwood floor here is matched with a mainly light design style and it works wonderfully.
14. Hardwood Floor and Brick Fireplace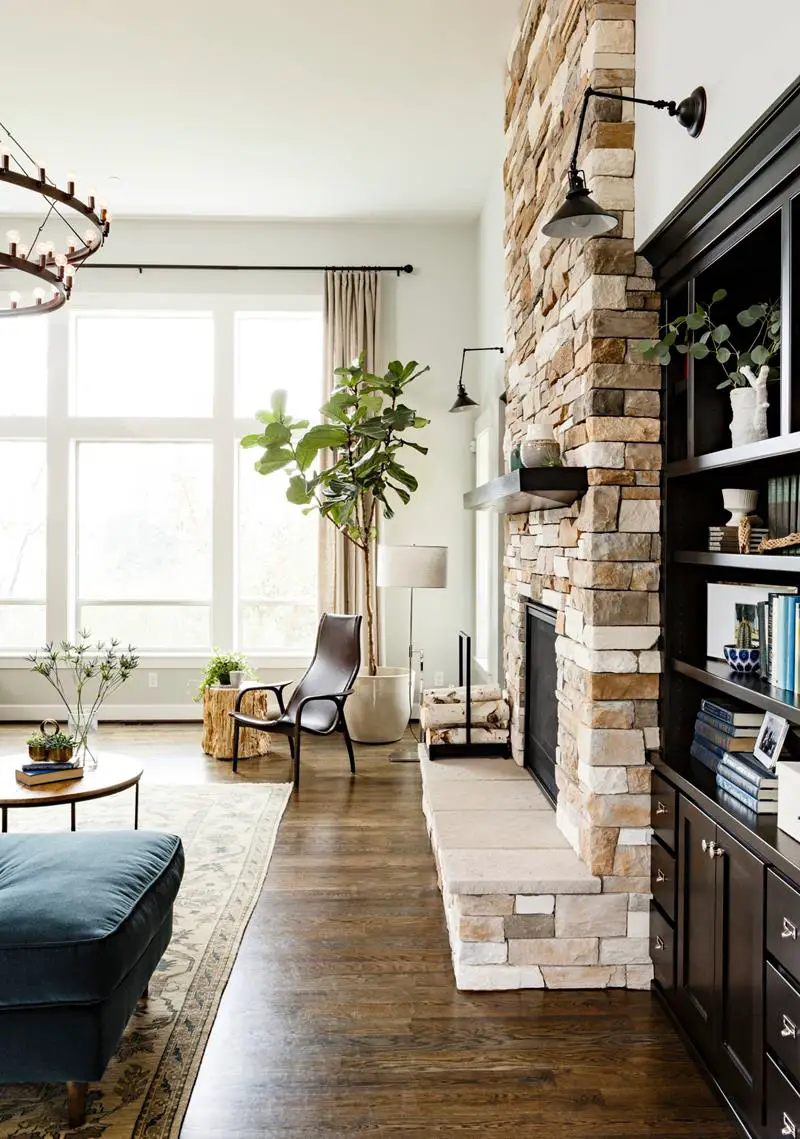 This living room has some wonderful features. The stacked stone fireplace is such a great match with this hardwood floor.
15. Open and Rustic Setting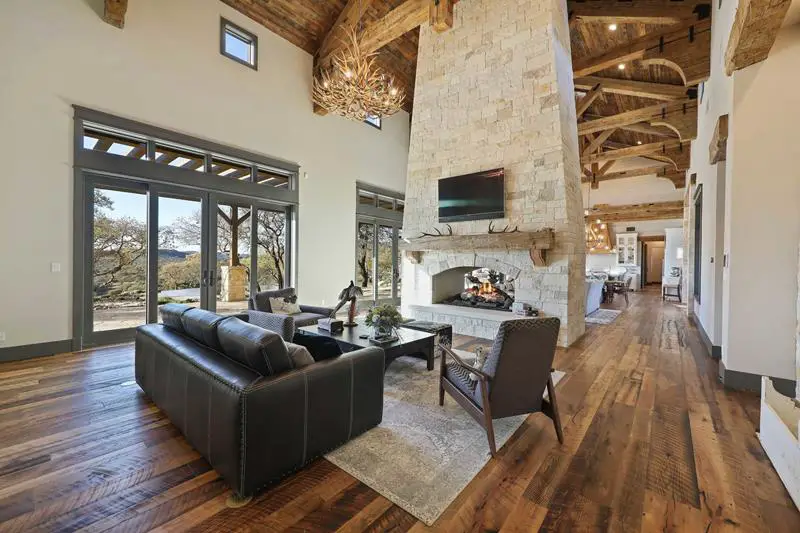 The durable hardwood floor here connects so much of this space together and is a great match for the hardwood ceiling and rustic fixtures.
See Also: 25+ Living Rooms with Dark Wood Floors
16. Beautifully Rustic Hardwood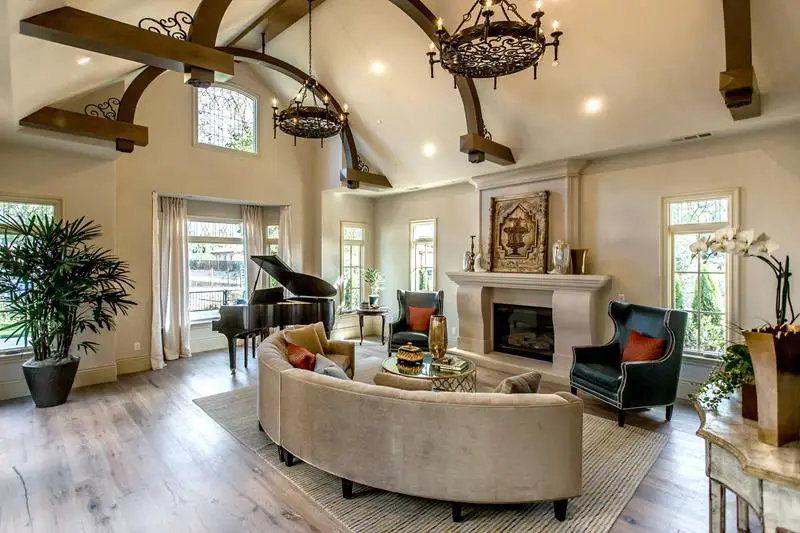 This room take a slight European style, with the arches overhead and the classic light fixtures. The hardwood floor is simply a marvel.
17. Open Hardwood Cabin Style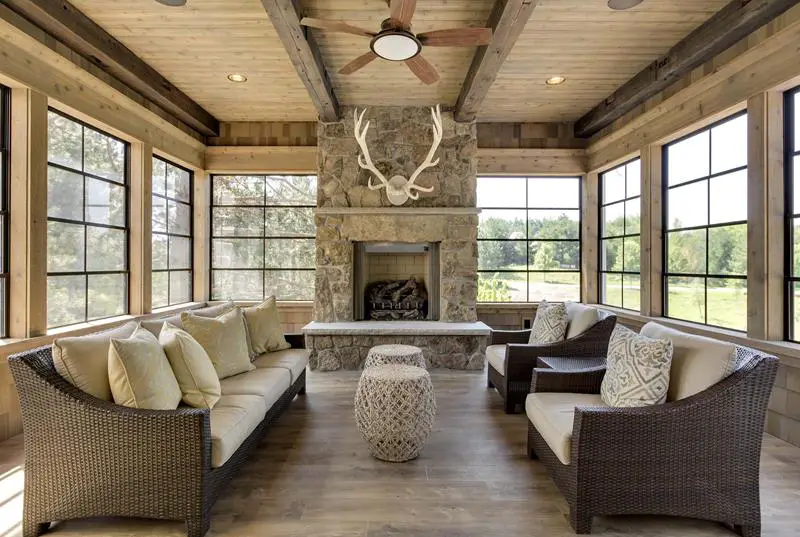 We love how this room is surrounded by windows. You will always have the natural light shining in to give you comfort in this living room.
18. Great Hardwood Furniture Match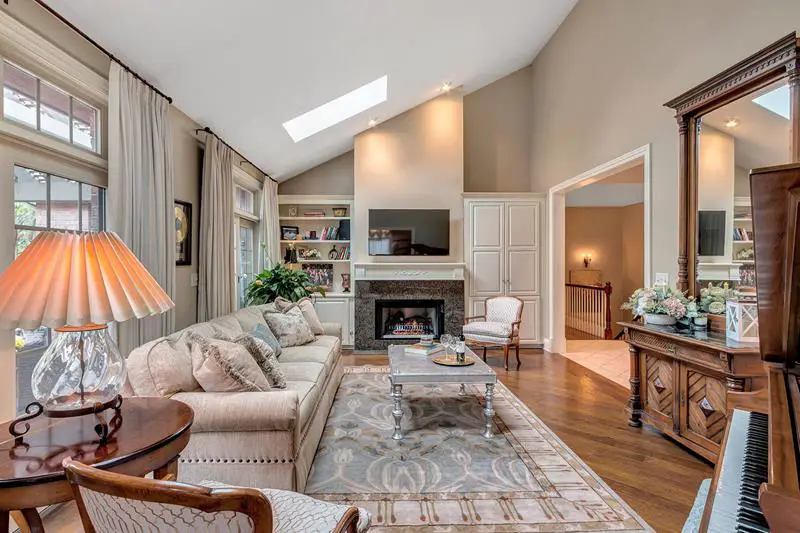 This hardwood floor is great because it doesn't follow the typical design, but rather has the planks moving diagonally.
19. Multiple Hardwood Tones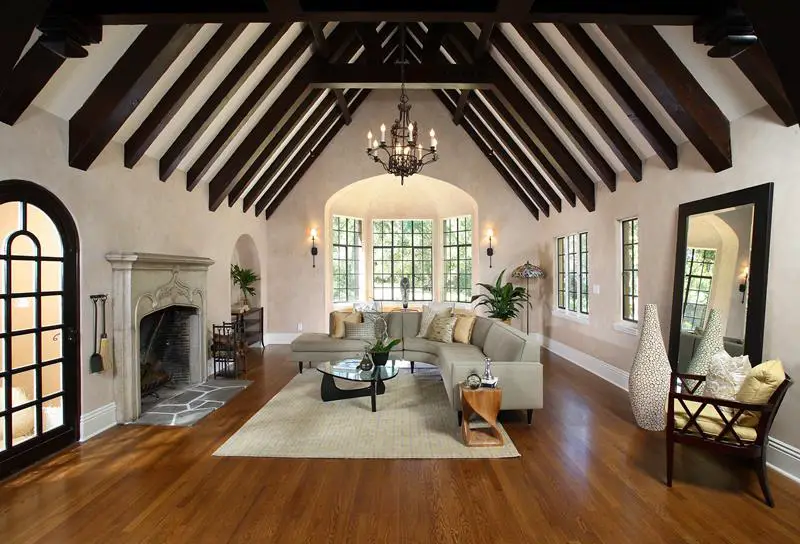 20. Connecting Floor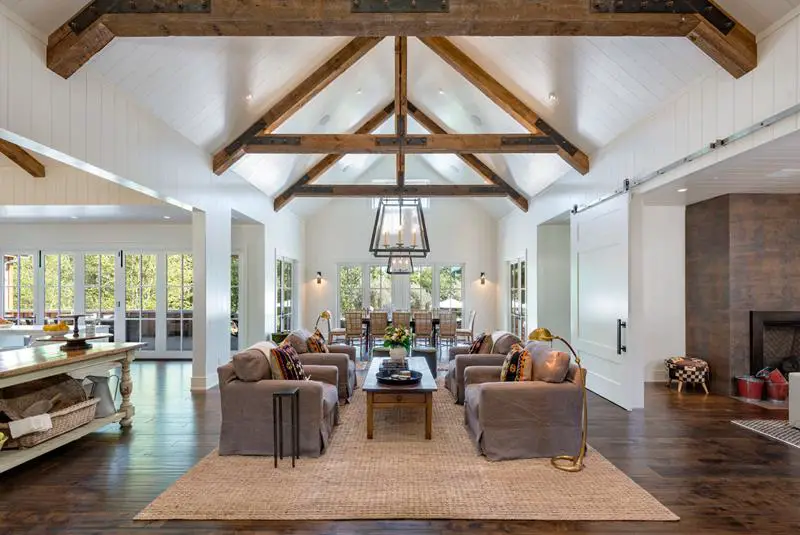 This whole space has an open floor plan and it is all held together by the beautiful hardwood floor. The beams overhead are a perfect design match.
21. Bold and Dark Floor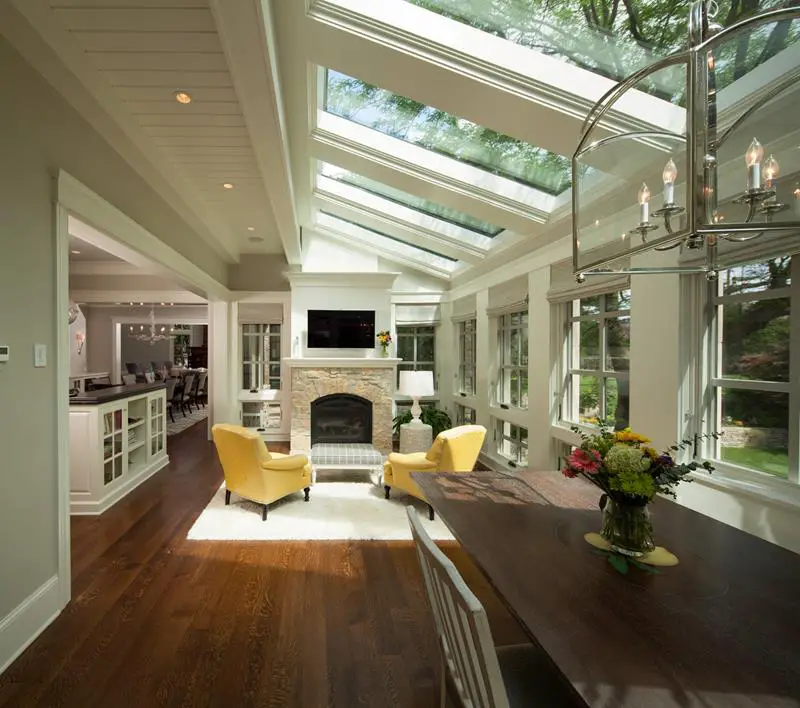 This living room has light shining in from the side and overhead to reveal a comfortable space with a beautiful hardwood floor.
22. Matching Earth Tones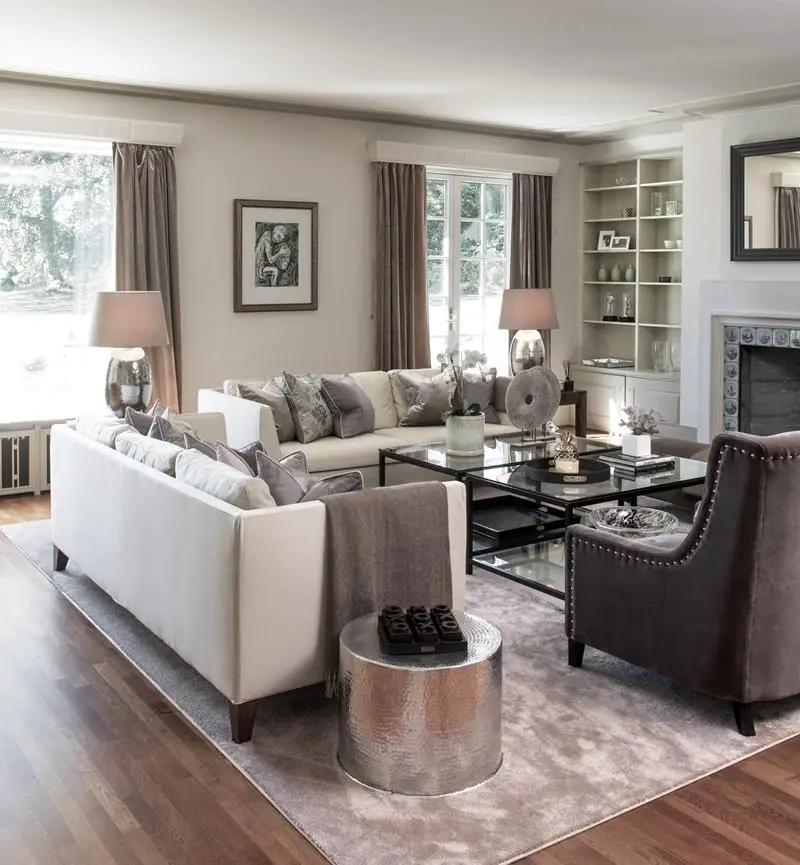 23. Light and Contemporary Floor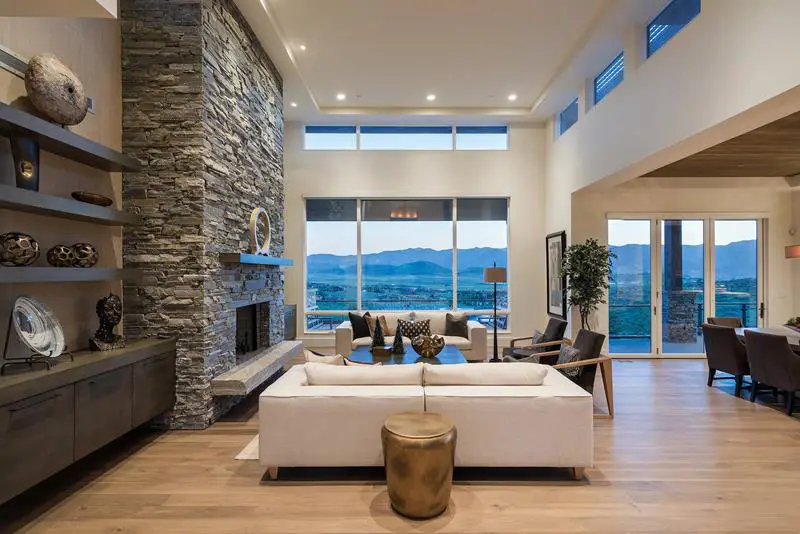 The lighter hardwood floor here is part of a modern space, with a beautiful stacked stone fireplace and brilliant furniture.
24. Hardwood Floor and Stacked Stone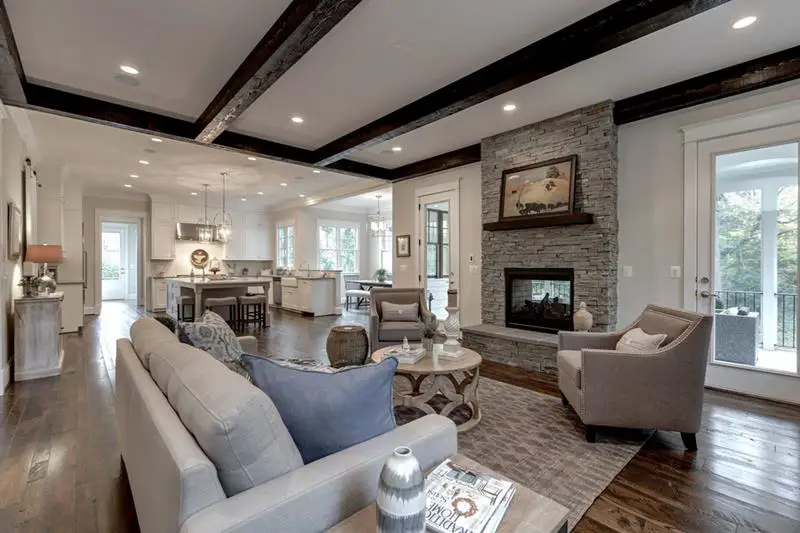 Pull up a chair and relax in this comfortable living room. The floor, fireplace, and beams overhead all work together to give you a peaceful room.
25. Carpet Over Hardwood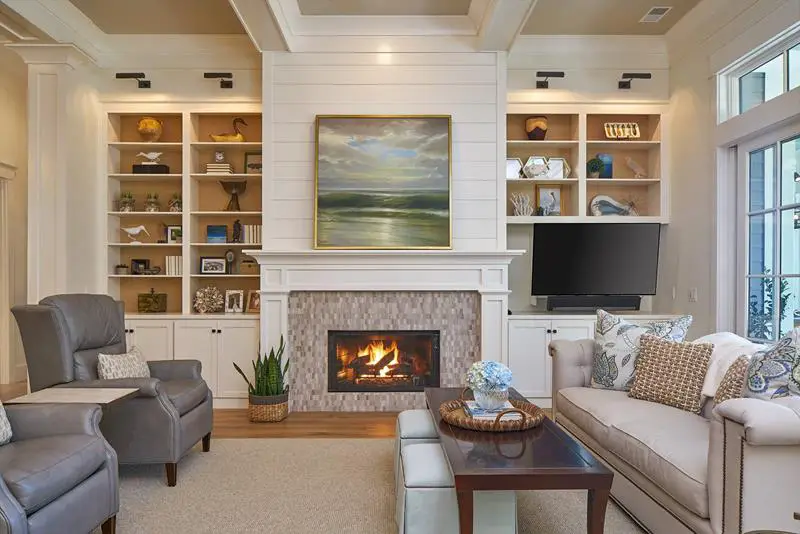 Layering the floor of a room can really work. A hardwood floor works well with a simple rug or carpet to give it some character.
26. Beautiful Decorative Rug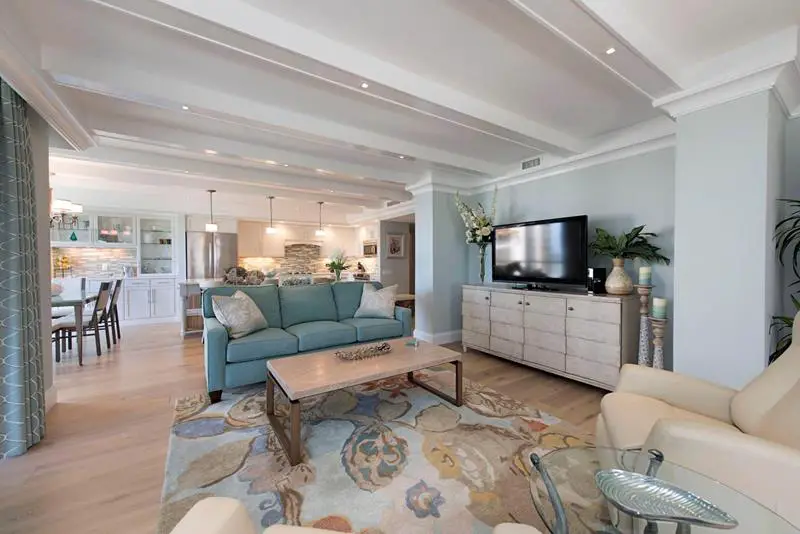 This room has a beautiful rug to sit on the light hardwood. The furniture matches the whole space so well.
27. Mountain Cabin Style
Usually with a cabin style you see darker hardwoods, but here you can see how well the light hardwood style works to give this space life.
28. Traditional Hardwood Floor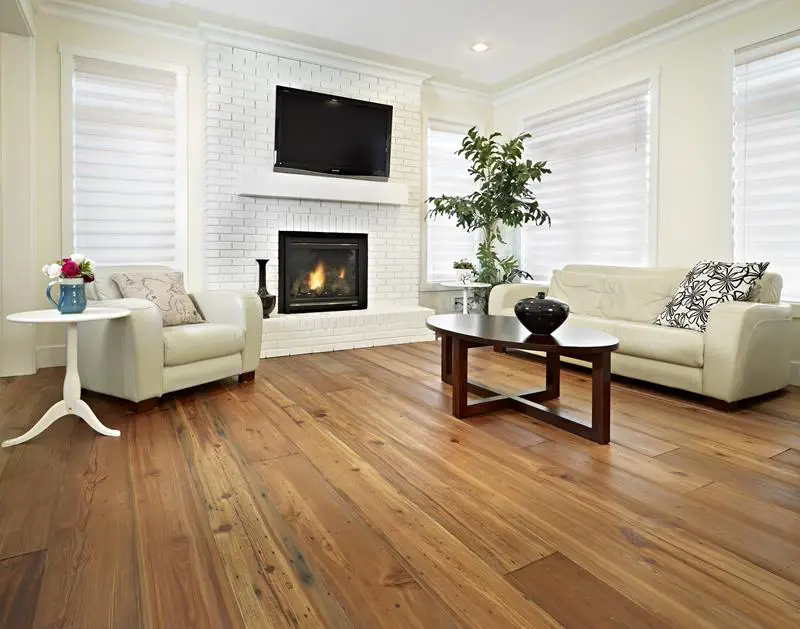 29. Comfortable and Cozy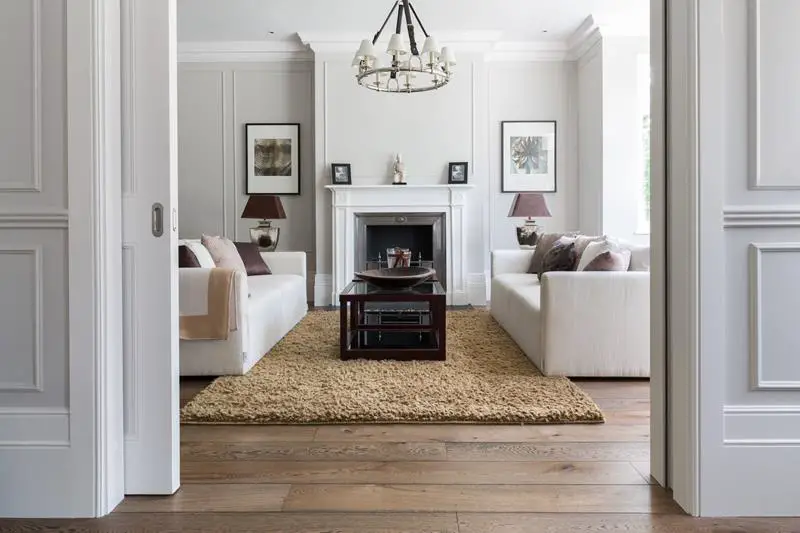 With a high pil rug to sit on top if it, this hardwood floor connects this living room with the rest of the home.
30. Wonderful Relaxing Space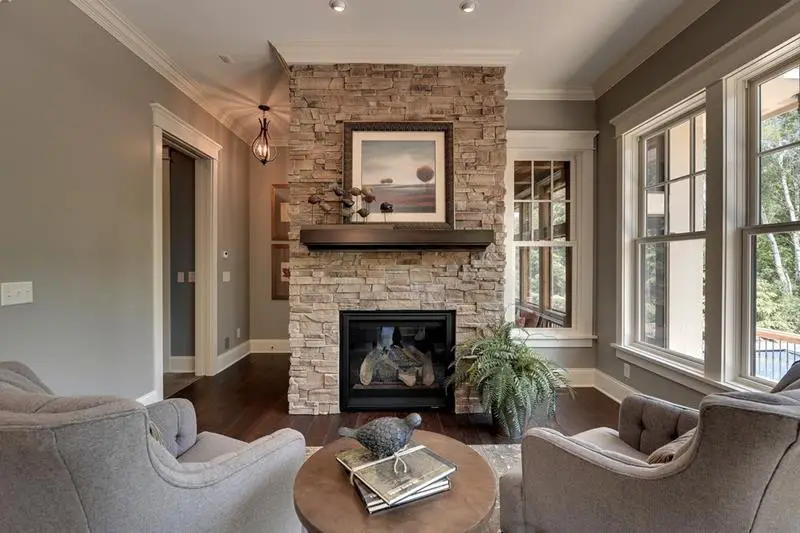 We love a hardwood floor and stacked stone fireplace combination. It brings a natural sense of style to the space.
Don't Miss: 40+ Master Bedrooms with Hardwood Floors