Updated on December 28, 2022
When it comes to upgrading your bathroom, one of the best things you can do is look at different types of bathroom sinks so you can find a stylish touch to add to your space. Whether you prefer a pedestal style, one mounted on a vanity, or a wall-mounted model, there are a ton of styles out there so you'll have no problem finding a beautiful sink that will go perfectly in your newly remodeled bathroom.
While there is there a wide variety of installation options, the choices don't stop there! There are a ton of basin styles as well as faucets to choose from. With so many choices I'm sure it can be overwhelming to try to wade through everything and pick the sink that is perfect for your space.
Let's take a closer look at your options and all of the important details to think about when deciding what type of bathroom sink you want in your space.
Sink Styles
One of the best and worst things about remodeling is the fact that there are so many options for everything, from tile to counters to faucets to sink basins. There are several things you can do to customize your sink!
The basin is just one part of the whole. There is also the faucet, countertop, and vanity to think about unless you go with a one-piece pedestal sink. With so many options to choose from, it can be overwhelming to think about. Here are some examples of the most popular basin types to give you an idea of what you have to choose from.
Above Counter Basins
Sinks that sit on the countertop are really popular right now. They come in all types of shapes, patterns, colors, and materials. With so much variety, you should have no problem finding one that works in your space.
1. Thick Round Basin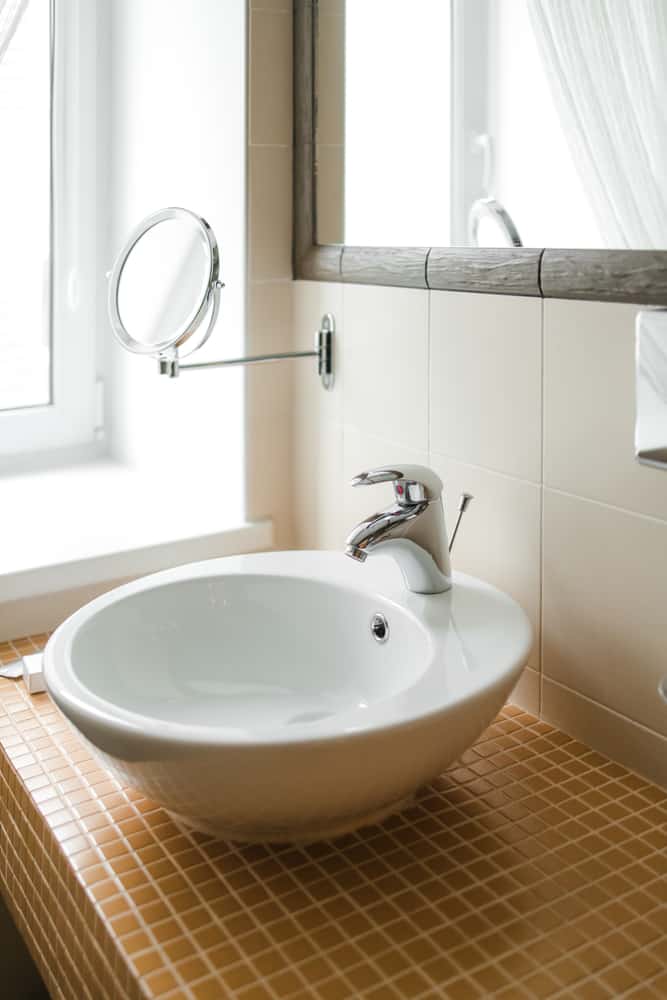 This sink has a simple white basin with a chrome faucet. The sink sits on top of the countertop, making a stylish addition to your bathroom.
This particular basin is thin at the front and thick at the back, giving you space next to the faucet to place your hand soap, otherwise, you can definitely set it on the counter. This would fit in well in any bathroom in the home, from the owner's suite to the guest bathroom.
2. Thin Rectangle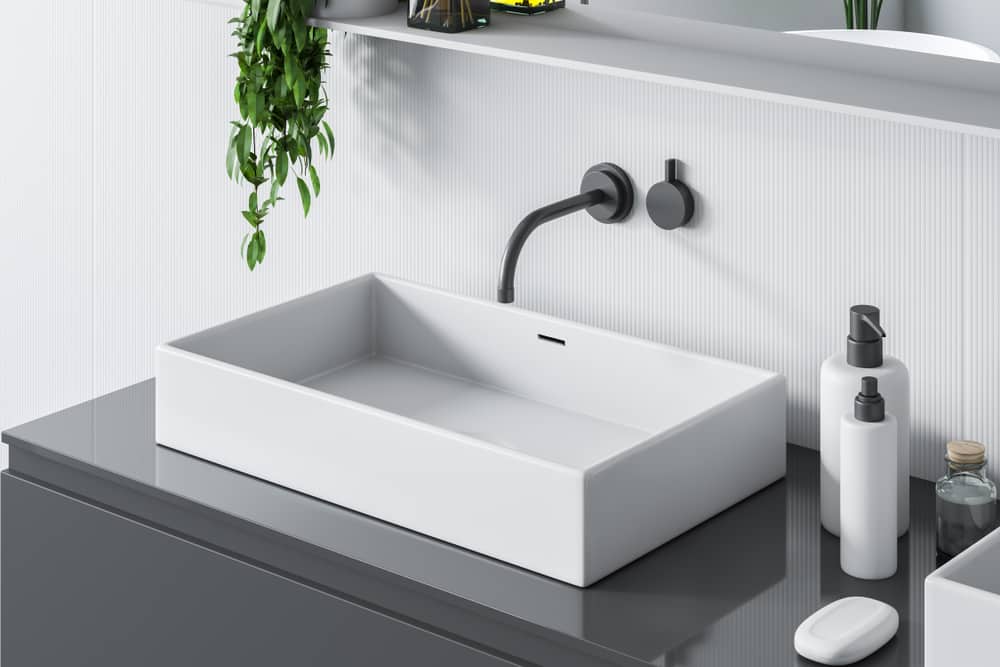 This modern basin looks great mounted on top of your counter. With a faucet coming either from the counter behind it or the wall, this would be a beautiful addition to your remodel. It is made from thin porcelain and would fit perfectly into a modern style bathroom.
If you like thin, clean lines and don't like pieces that are too bulky, this would be a good choice for you.
3. Classic Style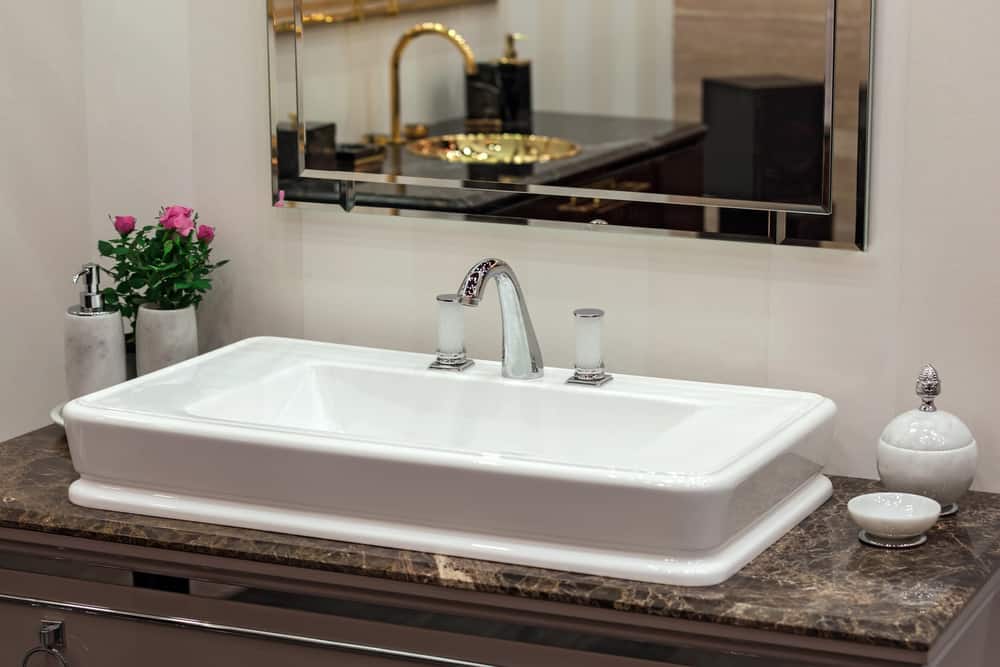 If you want a sink that can fit into a wide range of decor styles, this classic basin would be a great option. Another countertop basin, this sink is rectangular with curved corners and edges.
The classic style would be a wonderful choice for a traditional style bathroom as well as a modern country or farmhouse style. It would even pair well with a wide variety of faucet styles. If you want a piece that is fairly universal and that will go with any design changes you make in the future, this style would be a good one for you.
4. Luxurious and Unique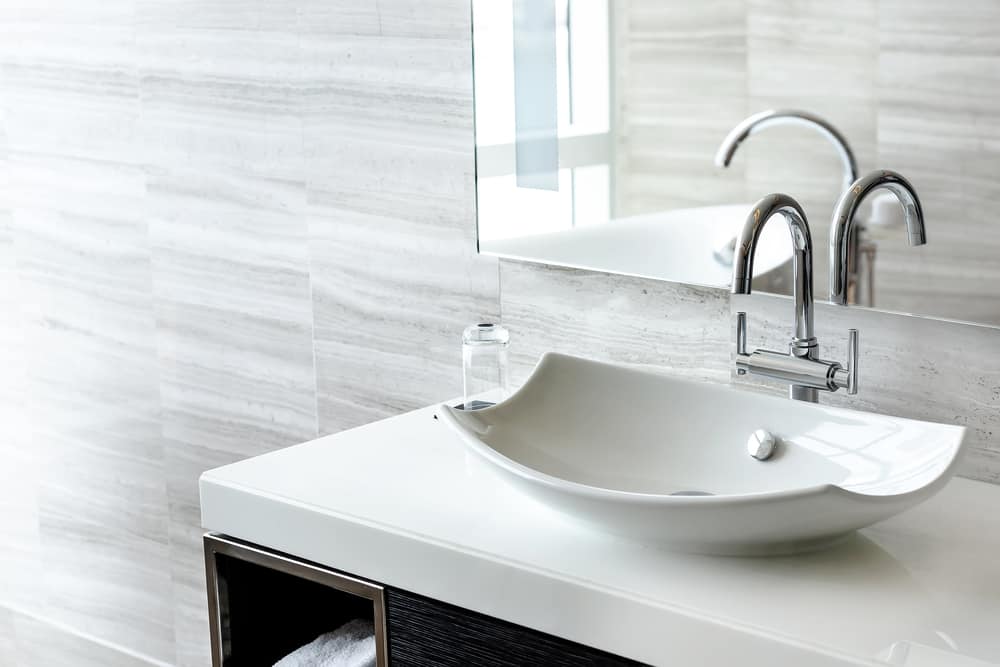 Are you the type of person that likes to keep things sleek and clean looking but also likes to have a unique and whimsical touch to their home? This would be an excellent style for you.
This basin combines a round and a rectangular bowl shape giving you some that are unique and out of the box while still being sleek and modern. Any of your guests that use this beautiful basin will surely be impressed with your impeccable taste.
5. Modern Excellence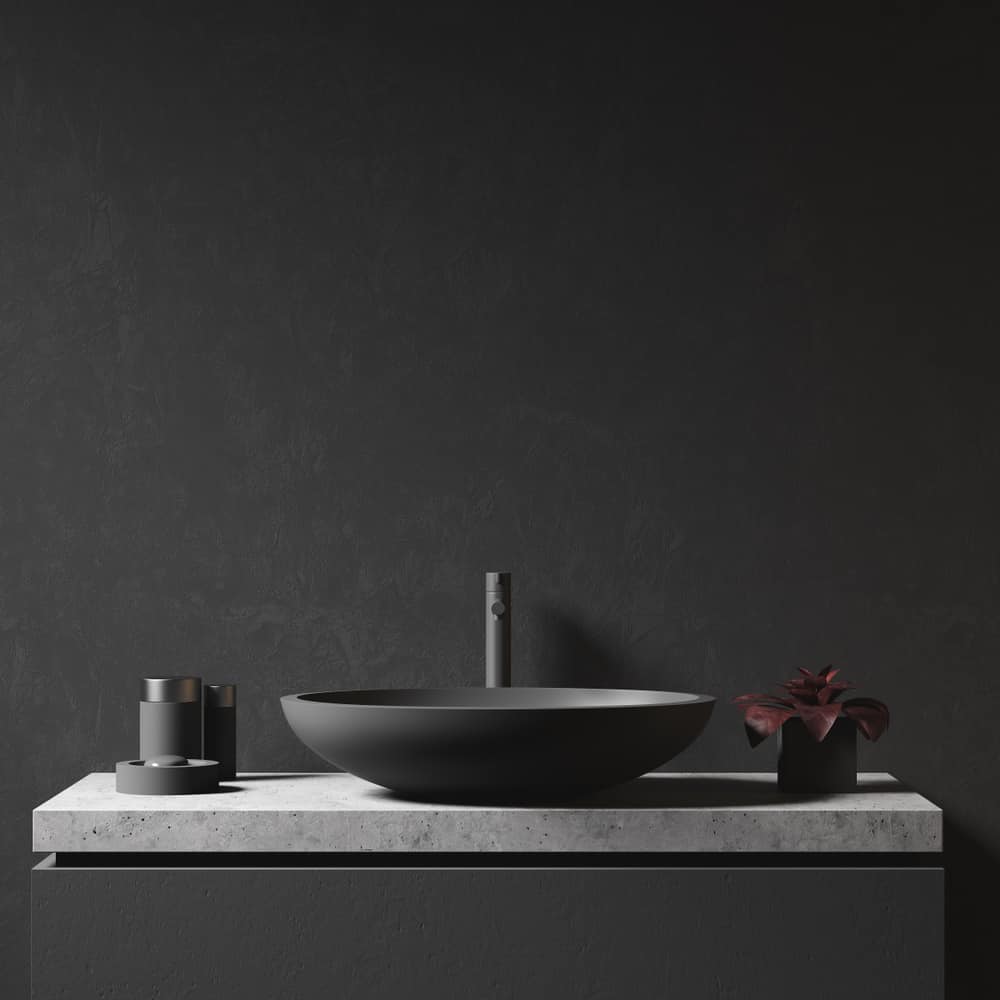 If you want a beautiful basin in your bathroom that is unlike anything you've seen in anyone else's home, check out this modern masterpiece. The matte black sink would look wonderful in your modern owner's suite.
The bowl-shaped basin is made to be mounted on top of the counter. Because it is matte black, it would be a great piece for any color scheme. Whether you want your sink to blend in or stand out, this fancy basin is a great contender for your home.
6. Deep and Wide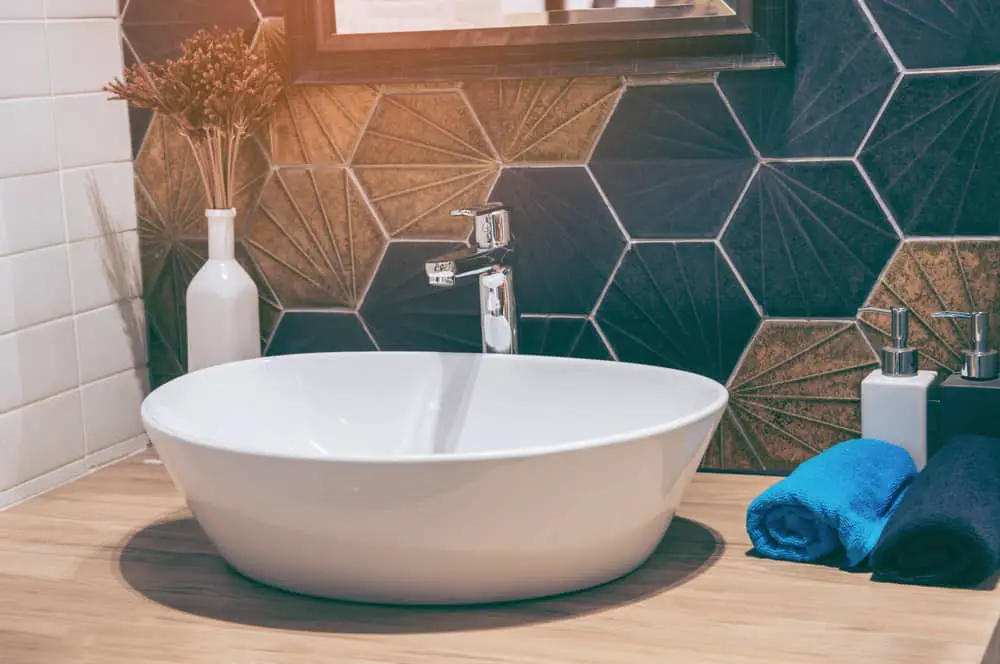 Do you need a basin in your bathroom that is bigger than average? Whether you have a baby on the way and want to bathe them in the sink until they're big enough for the tub or you just like to have a nice, roomy basin for the sink in your bathroom, this larger basin would be a great choice for your space.
It is large enough to bathe a baby or a small dog, you can fit your head in to wash your hair, and you can even use it to hand wash your delicates and other clothing that needs to be washed by hand.
7. Large Luxury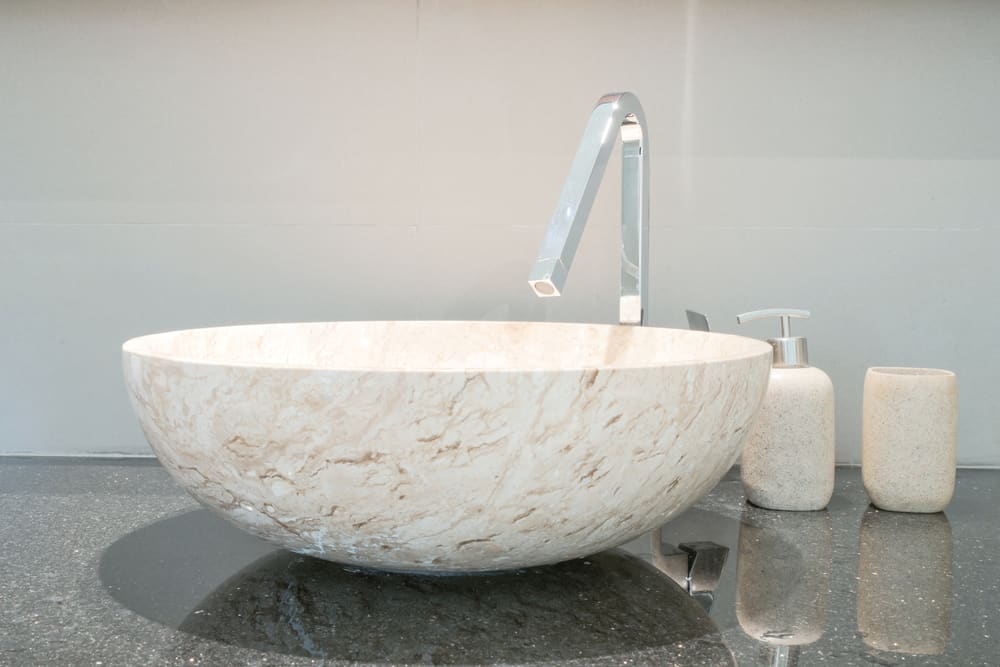 If you like the idea of having a massive round basin in your bathroom, a sink of this style would be perfect for your space. Often, basins of this style are carved from stone like granite or marble or they're made from glass.
These basins are very high-end and will make any bathroom feel rich and spa-like, even if you are on a budget.
8. Double Delight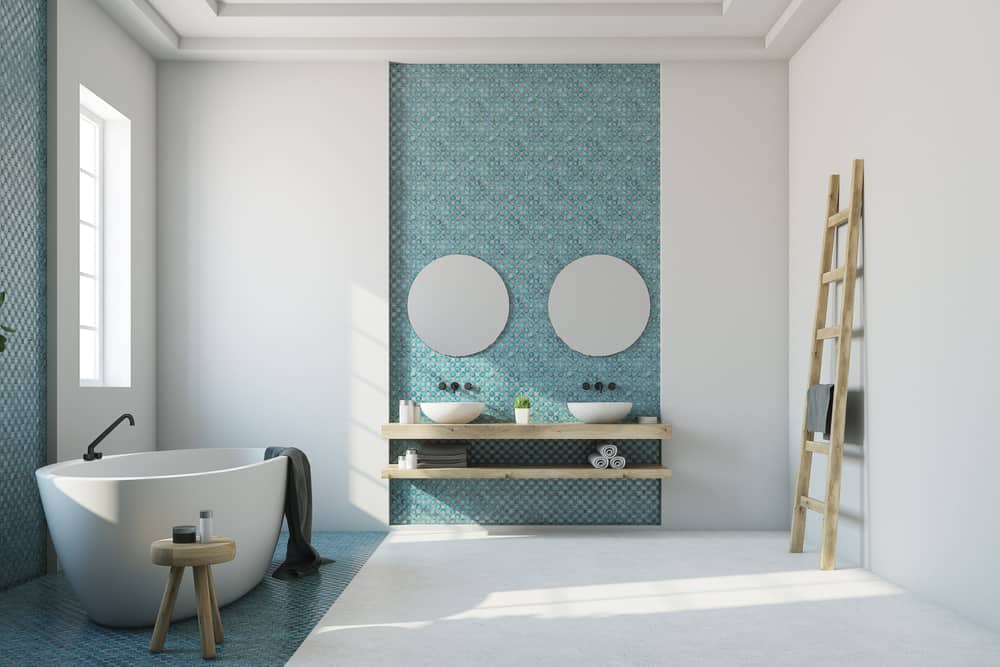 Do you and your partner often fight over who gets to use the sink when it's time to get ready in the mornings? Put that argument in the past! If you're remodeling, you can put in two sinks instead of just one, eliminating that fight forever.
The only downside to installing a second sink is that you will need to cut out part of the wall and have some plumbing work done. While it isn't a super complicated task, if you are inexperienced or not confident in your abilities as a plumber, it's best to hire a professional so you know that the job is done right.
In-Counter Options
While countertop basins are really popular, basins that are sunken into the countertop will always be a timeless favorite. Due to the fact that this style has been around so long, there are a ton of options available for sinks that are in the countertop.
Some of them are a separate piece that is installed into a countertop that has a hole cut into it, others were carved or molded into the countertop when it was created.
9. Farmhouse Inspired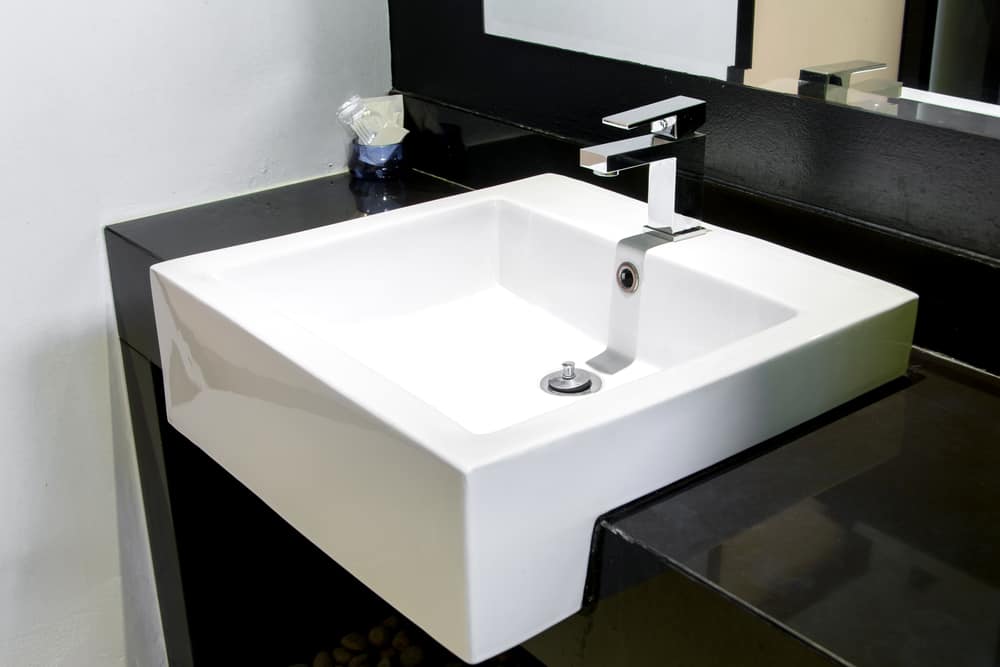 If you love the look of a farmhouse style kitchen sink, you are going to love this basin. It a nice, blocky shape that is sunken into the countertop, giving it a really unique look.
Because of the clean lines and shape of it, basins of this style would go with a variety of decor styles, from farmhouse to modern to contemporary, this style of basin is a great option for your bathroom remodel.
10. Minimalistic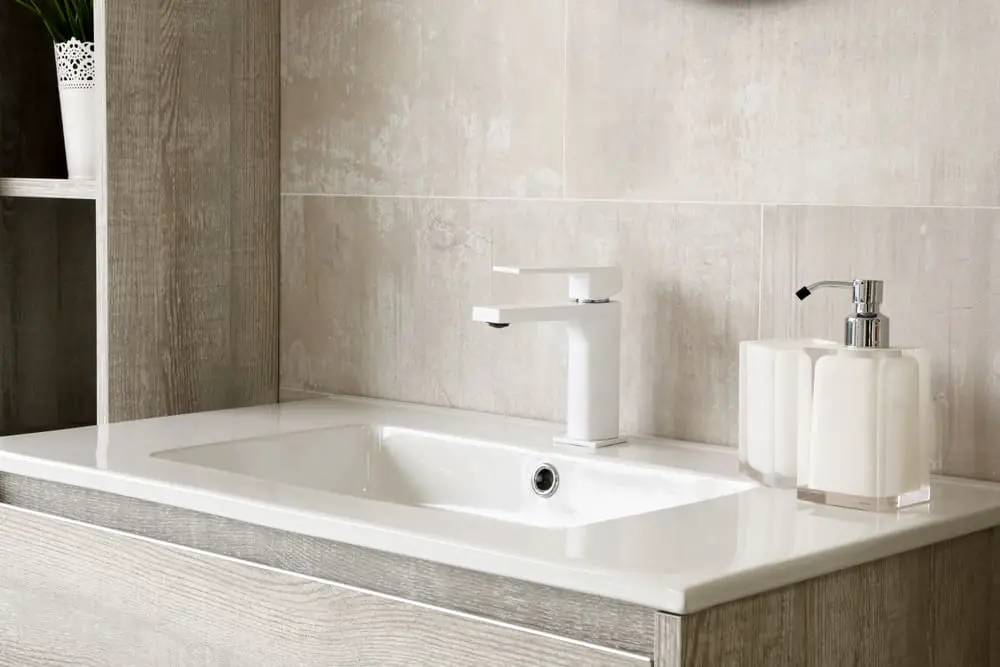 Do you love the minimalistic style and try to avoid items that are too busy? This basin is built right into the countertop so the whole counter and sink flow together seamlessly.
The only break in it is where the faucet comes out of the countertop. Due to the simplicity, any faucet style would be perfect with it. Thanks to the sleek and simple design, it is easy to keep clean and it goes with many styles.
No matter what your personal decor style is, this basin would be an excellent addition to your owner's suite, guest bathroom, or even your kid's bathroom.
11. Modern Simplicity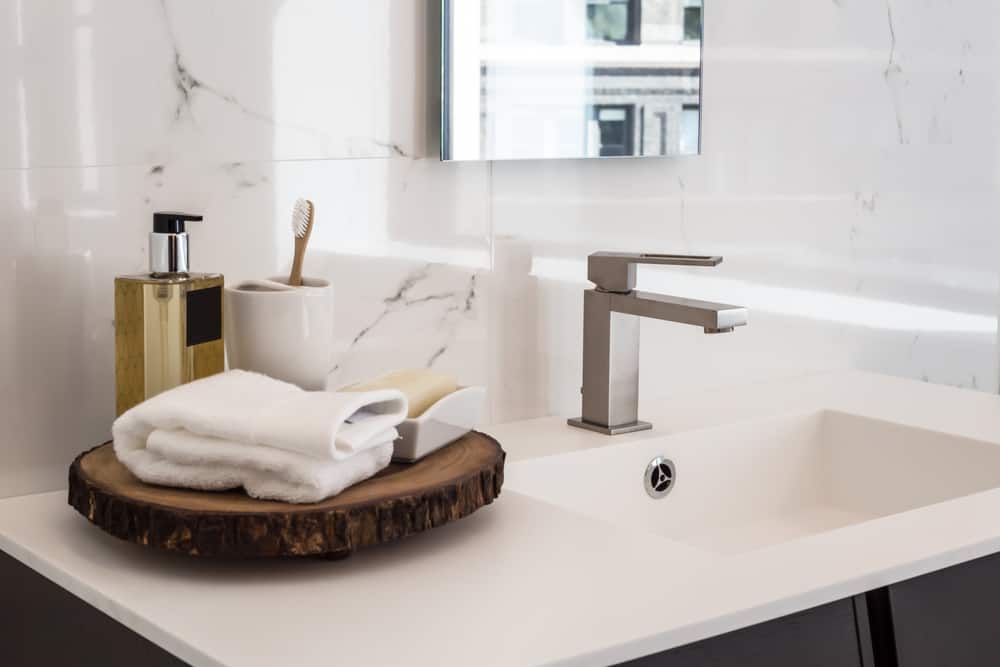 If you want a sink that is easy to clean, will go with any style of faucet and decor, and that will be easy to install? This one-piece basin and countertop combo is an excellent choice for a wide variety of homes.
It is a little bit fun and different because the sink is off-center a bit. One of the best things about this style of sink is that they are usually very affordable, as long as you stick with standard sizing and cuts. Anything that you have custom made, of course, will be more expensive.
12. The Classic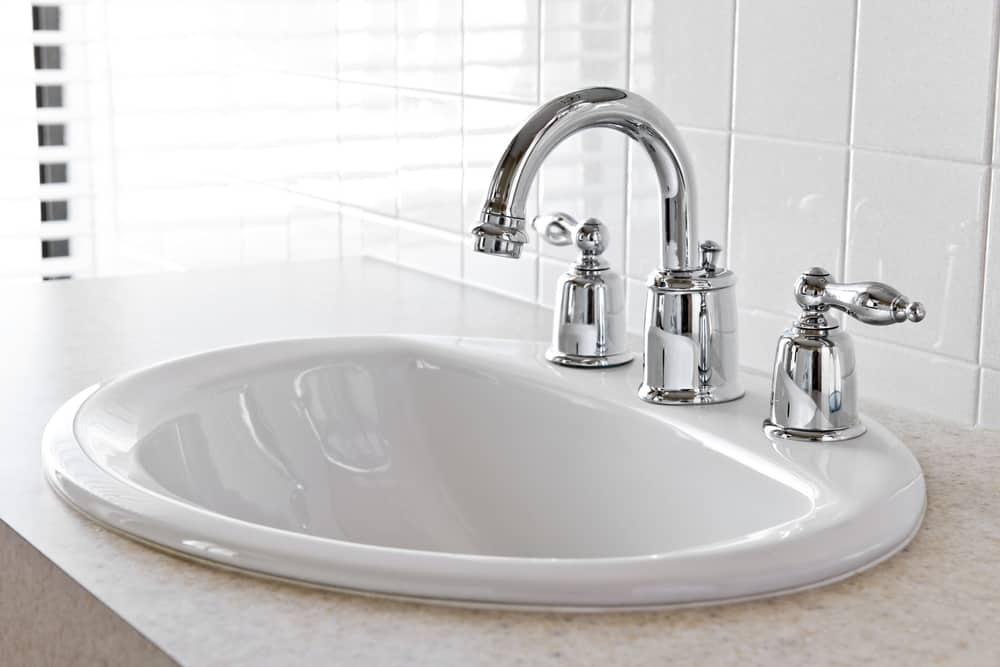 For those that love sticking to the classic, traditional styles, this would be a wonder ful choice for your bathroom. This is one of the most common styles of sinks you'll find. They are widely produced and often found in rental homes and apartments all over the place.
This bowl-shaped basin is super simple and can work with any decorating style. Whether you want a beach-themed bathroom, clean and modern, or something totally out of the box, this style of sink would fit in perfectly.
See Also: How to Remove a Stuck Stopper in a Bathroom Sink
13. Rustic and Manly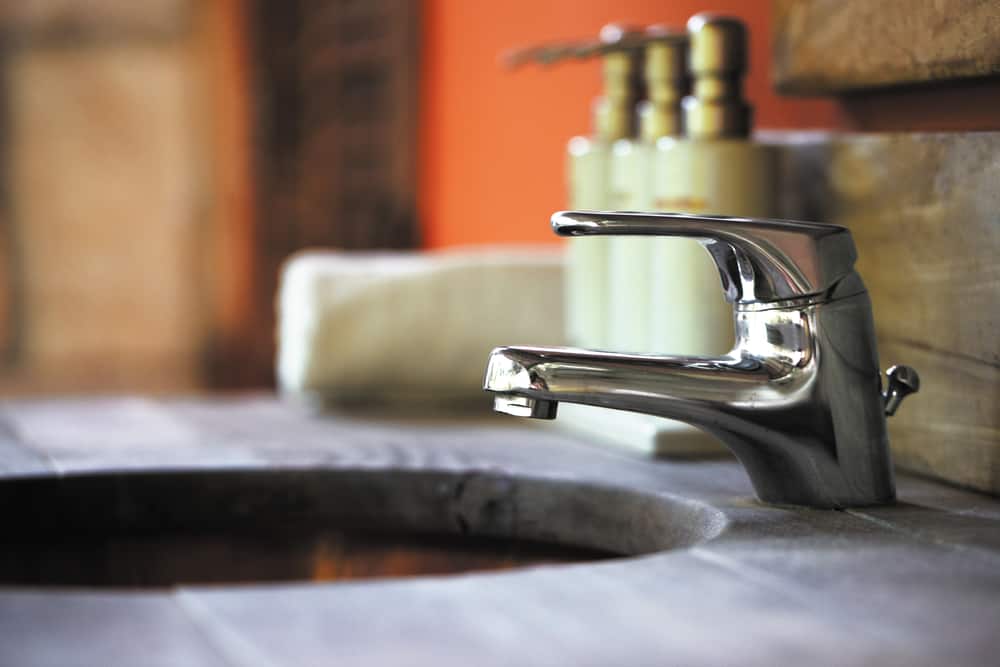 If you want a way to give a rustic and woodsy feel to your bathroom, this basin and countertop combo would be a great choice. This style is very versatile and can be used in many spaces regardless of how it is decorated.
If you want a nice neutral sink, one similar to this one would be a great choice.
Wall Mounted Sinks
From retro to modern, wall-mounted sinks are a style that will be in homes until the end of time. You can find sinks that have porcelain basins with metal faucets, porcelain sinks that have a faucet that is also made from porcelain, and many more variations.
They come in a huge range of styles and colors, so finding one that speaks to you should be a piece of cake.
14. Vintage Inspired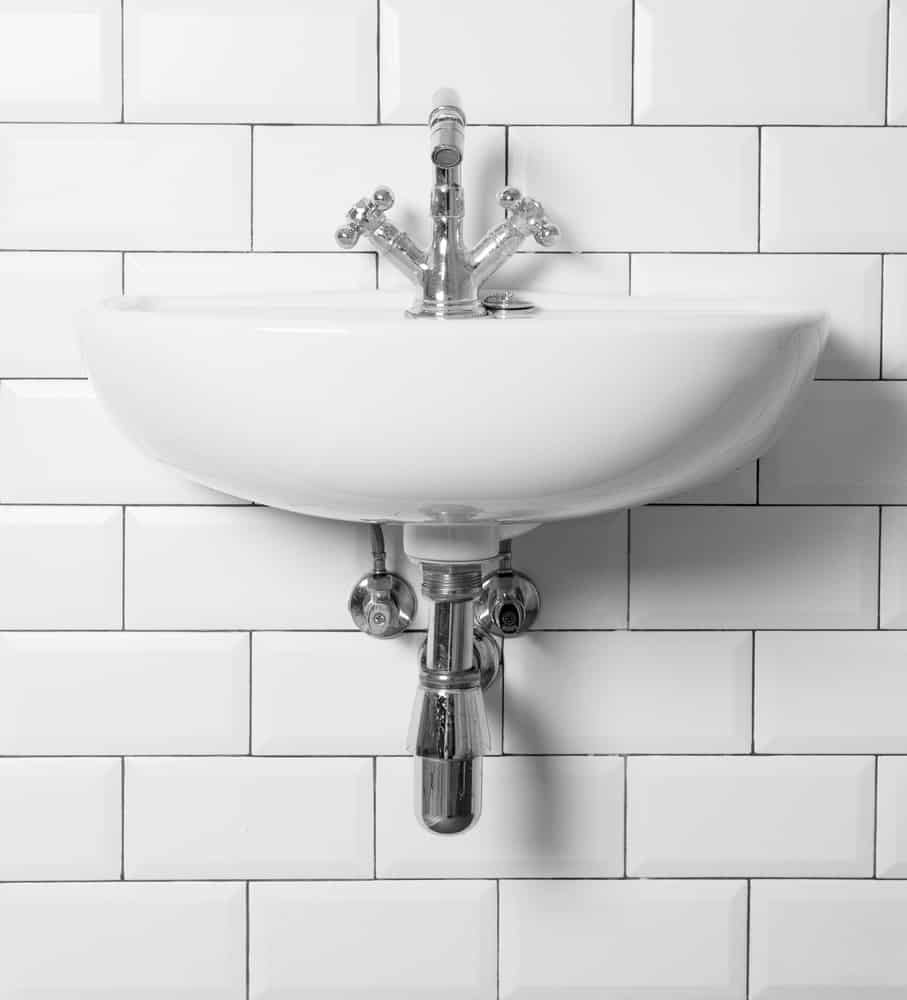 Adding a vintage touch to your bathroom is as easy as finding the right sink. Whether you want to do a fully vintage themed bathroom or you want to add pieces here and there, this wall-mounted option is a beautiful addition to many spaces.
Part of the charm of this particular sink is that it has an industrialist flair due to the exposed pipes beneath the basin. This style of sink is best installed by a professional unless you have the plumbing experience that would allow you to handle this yourself.
15. Modern Marvel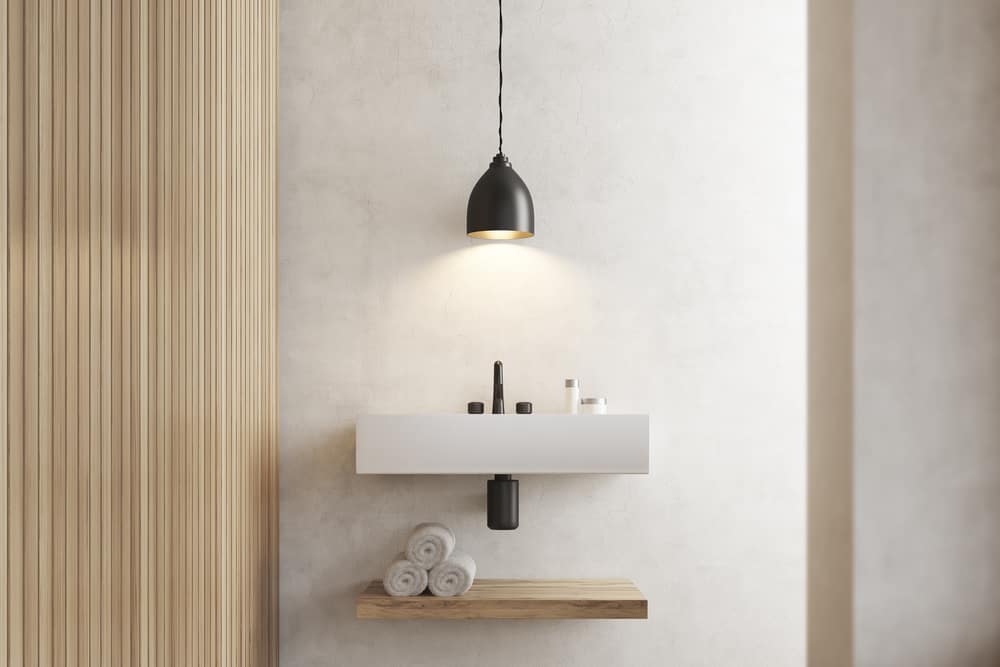 Combining geometric shapes, clean lines, and right angles, this modern wall mounted sink is sure to please. The way this sturdy basin attaches to the wall, it almost gives it the illusion that it is floating.
When you add this beautiful sink to your modern and minimalistic space, it gives a spa-like feel to your bathroom. When you pair this with an interesting faucet and a cool light fixture above the sink, you'll have the coolest bathroom around.
16. Timeless Classic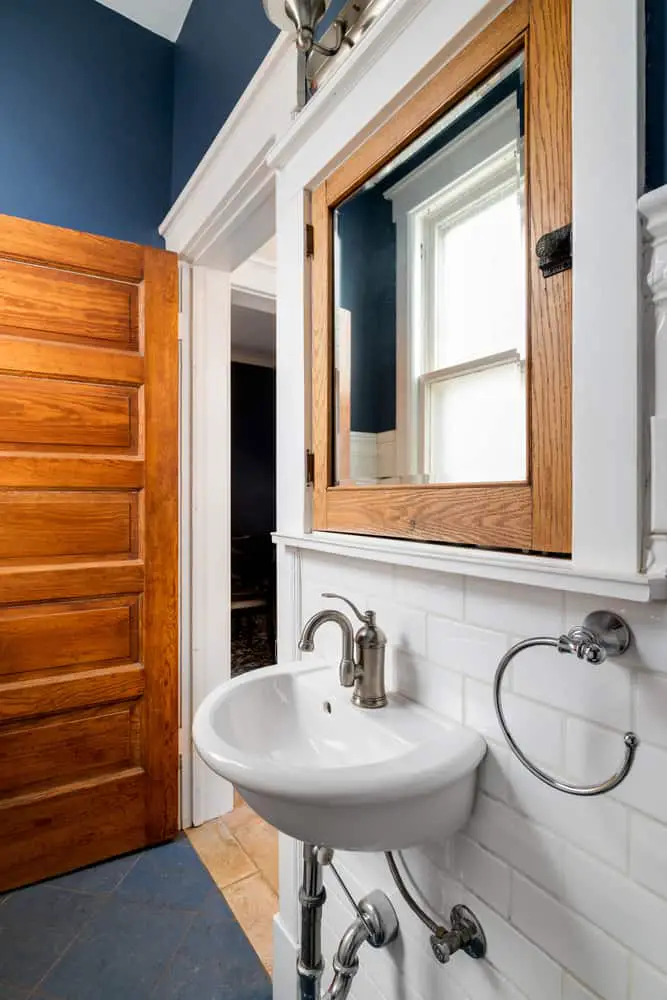 This rounded sink would work well in a wide range of bathrooms. Used in a beach-style bathroom, vintage inspired, or even a fairly modern space, this simple style is like a chameleon, blending perfectly into any designer's masterpiece. Since it is so versatile, you won't have to worry that you'll need to replace it if you decide to change the style of your bathroom in the future.
Pedestal Style
The pedestal style sink is another version of the bathroom sink that comes in many styles. Whether you want a traditional look, a modern look, or anything else, there are plenty of pedestal sinks available that can transform your bathroom and give it a totally different feel.
17. Traditional Charm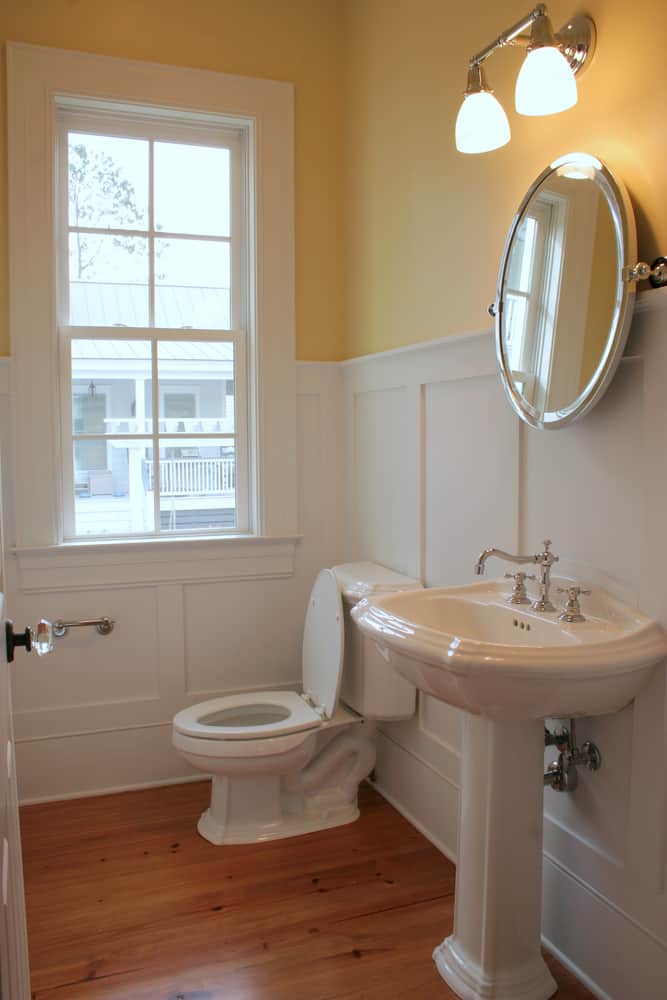 This pedestal style sink is a simply designed sink that would go great in a classic or traditionally styled bathroom. It looks wonderful with many styles of faucet, making it a versatile option for your home.
Since this sink can go with a few different decorating styles, this should last in your home a long time, even if you switch things up and change the look of your bathroom.
18. Retro Feel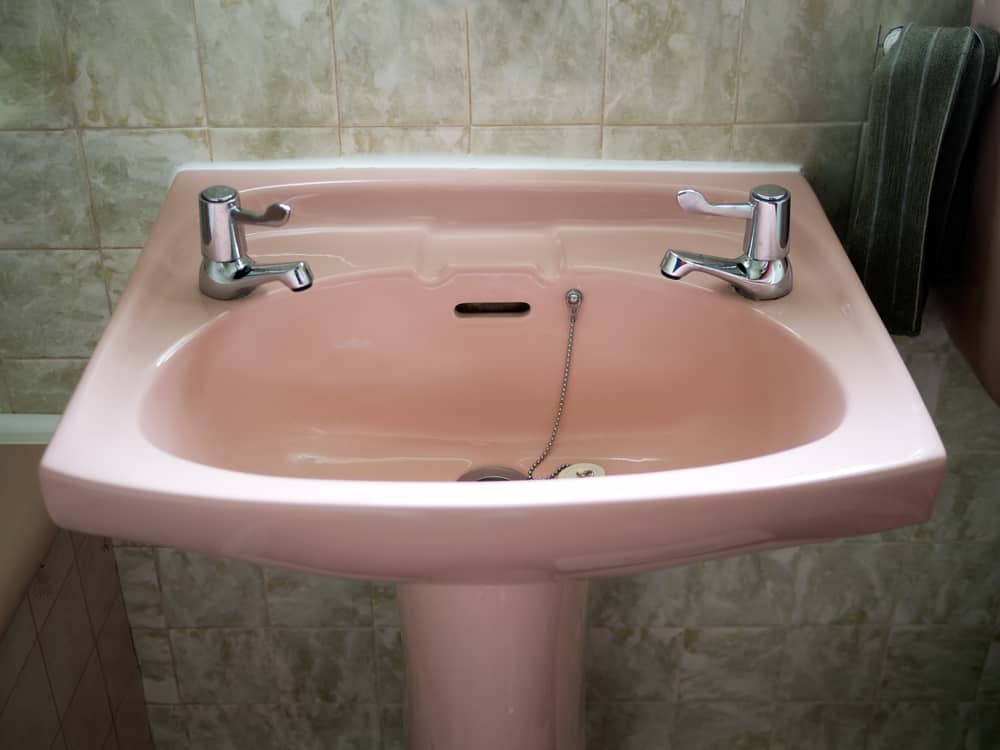 Do you love bringing retro pieces into your space? A sink like this one would be a great choice if you love retro and vintage pieces. This sink brings in a touch of the mid 1900s and would look great in a bathroom designed with many different eras in mind.
The only downside is that there is a cold faucet and a hot faucet rather than the single-faucet design most people are used to.
Picking a Sink
Choosing a bathroom sink is more than just picking a pretty basin. You need to decide if you want a sink that sits on top of your vanity, a drop-in one that sits in the countertop, a pedestal style sink, what kind of faucet you want, and many more factors.
You should also think about the installation. If you are planning on doing a majority of the work in your bathroom yourself, it's important that you choose a sink that is within your skillset to install, otherwise, you may need to hire a plumber.
Installation and style are just the beginning. There are a handful of other things to take into account before deciding on a sink for your space.
Size of Your Bathroom
Before you start shopping for a new sink, you should measure your bathroom so you know exactly what you are working with as far as space. You may have a vision in mind of how you want your bathroom to look, but if the space isn't large enough, you might have to revisit the drawing board.
If you have a large bathroom, you have more options but having a small bathroom doesn't mean you have to sacrifice style at all, you just may need to tweak a few things here and there until you get the perfect design for your space.
Installation
One of the most important things to think about when it comes to plumbing and remodeling projects is if you are going to be able to handle the job yourself or if you are going to need help.
Some sinks are really easy to swap out on your own but depending on where you are now and where you want to be, this may be a task best handled by a pro, especially if the bathroom you are remodeling is really old or in bad condition.
If you are going from a drop-in style of sing to a tabletop or you are going from a corner cabinet sink to one the is away from the corner, these are also cases where you may want to hire help. You don't want to risk damage to the plumbing or electric of your house if you aren't totally confident in your abilities.
Style of Basin
As we covered before, there are a ton of styles available to choose from. Decide whether you want a drop-in, wall-mounted, or tabletop, or other style of basin, as well as picking what shape you want.
There are basins that are rectangular, round, and oval so no matter what style you're looking for, there should be a great sink out there for everyone.
FAQs
Here are a few frequently asked questions about bathroom sinks.
Can you paint a bathroom sink?
Yes, you can paint a bathroom sink. Be sure your sink is clean and dry. To get the paint to stick properly, you can start with a primer or you can use a fine-grit sandpaper to buff the surface so the paint has something to hold onto.
Use a paintbrush to apply your food-safe paint to the sink. When you are finished, you can seal it to ensure the finish lasts.
Are sinks recyclable?
Not all sinks can be recycled, but most of them can be repurposed. Ceramic and porcelain can be recycled since they are made from natural materials.
Many organizations that remodel and build homes for homeless and underprivileged families take donations of used building materials that are still in fair condition.
Do bathroom sinks come in stainless steel?
Yes! Just like kitchen sinks, there are sinks that are designed specifically for the bathroom that are made from stainless steel. This is a great material for sinks because it is rust proof, stain proof, and it doesn't hold onto smells.
If you want a sink that can be sanitized easily, stainless steel would be a great choice.
Other materials bathroom sinks are made from:
Ceramic
Porcelain
Cast Polymer
Cast Iron
Copper
Composite
Cement
Conclusion
When it comes to remodeling your bathroom, there are many types of bathroom sinks to choose from. Whether you want a classic, contemporary, modern, or farmhouse inspired space, with so many sink options available you should be able to find a sink that fits into your space perfectly.
There are drop in basins, pedestal sinks, wall mounted, and tabletop options available. No matter your style or budget, designing and remodeling your bathroom is a fun process!