Disclosure: This post may contain affiliate links. This means that at no cost to you, we may earn a small commission for qualifying purchases.
Updated on September 2, 2022
Nothing can do more to accent your room than curtains. Really, we mean it. You may not think about curtains, but they do so much to enhance the overall design of your room.
There are so many different types of curtain styles that we really wanted to create a complete buying guide for you. We've gathered 30 types of curtains, ranging from traditional and classic to modern and patterned. We've also included different features that you can get when buying your curtains, from hanging styles to noise insulating curtains.
Take your time and find the right curtains for you!
Types of Curtains
There are many different styles of curtains to consider, so lets start with the basics.
1. Panel Pair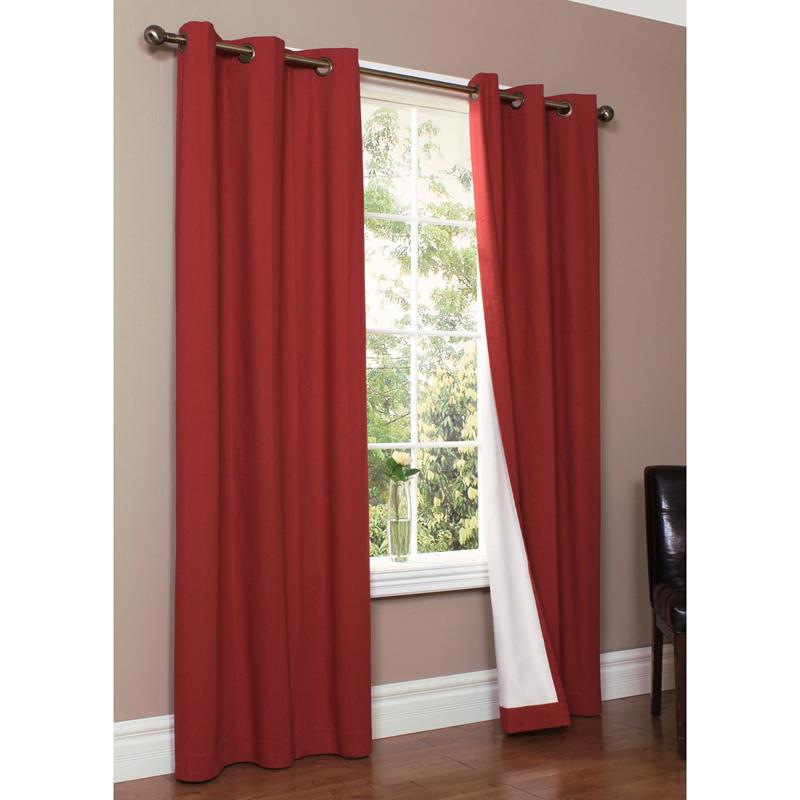 Panel pair curtains have two separate curtain panels, one for each side. These are the most common and probably what you think of when you picture curtains. To close them, you just pull them together from each side of the window.
2. Single Panel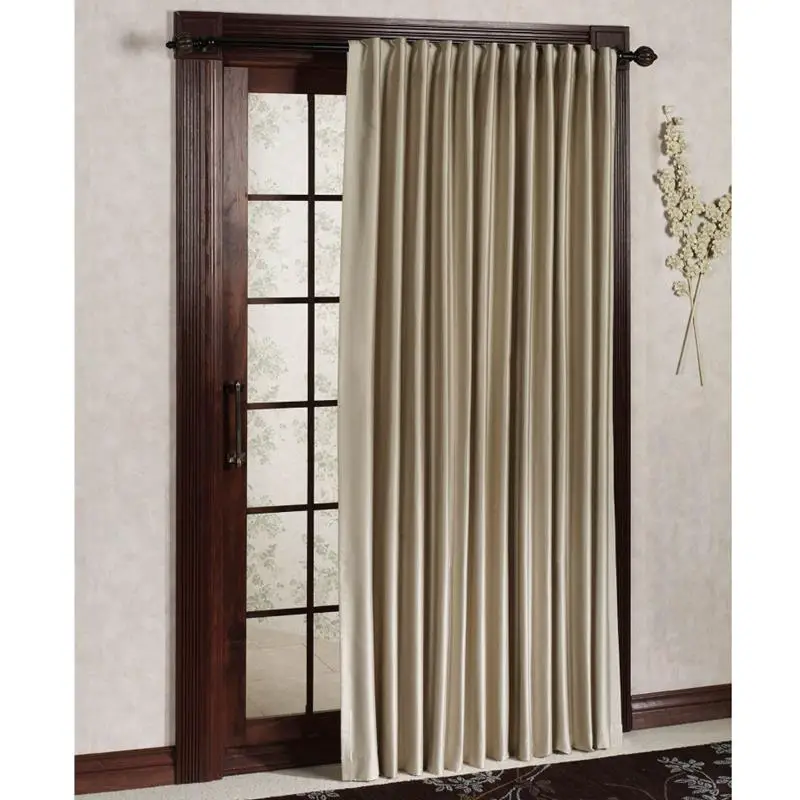 Single panel curtains are just what they sounds like – curtains that have a single panel that can cover the whole window. These are more popular in modern and casual design environments.
3. Valance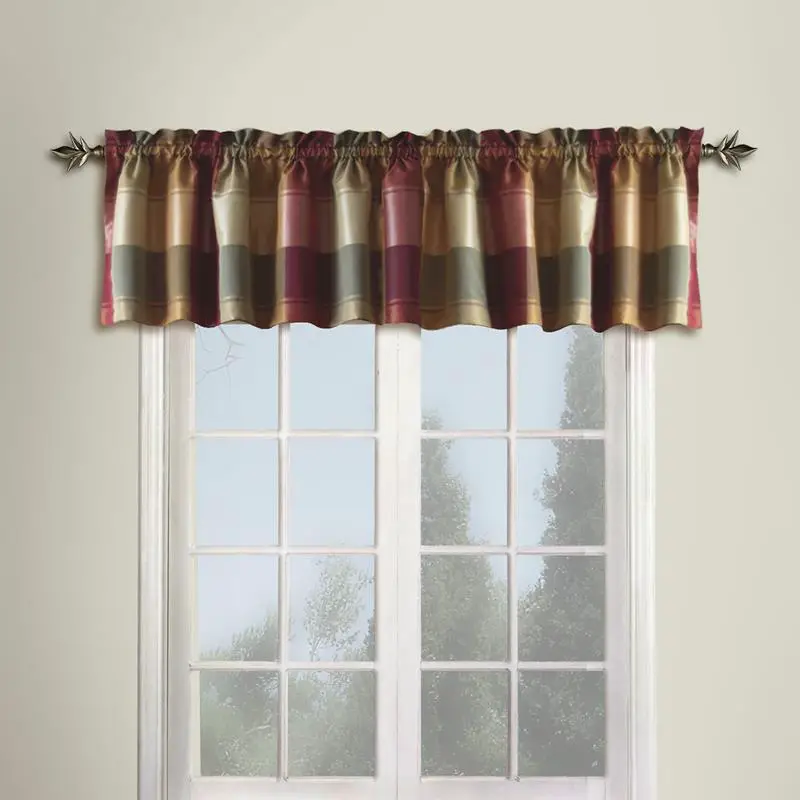 A valence curtain is a short curtain that hands at the top of a window, sometimes used with regular curtains, sometimes by itself. The job of valence curtains is decorative.
4. Window Treatment Set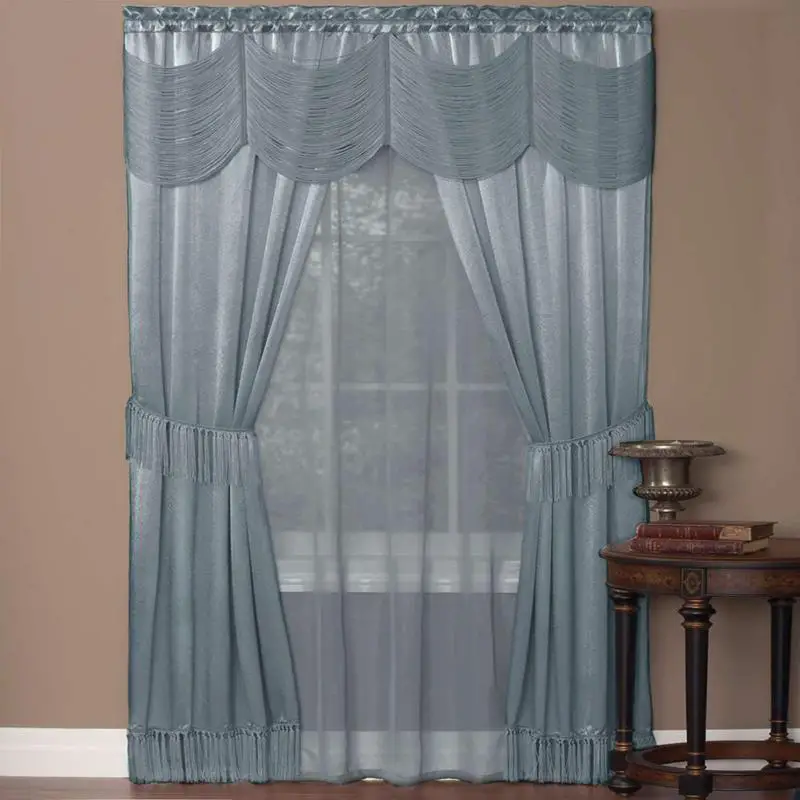 A window treatment set has everything you need to get a whole window curtain set. It will have one or two curtains and a valence. Often, the set will come with a rod or tiebacks.
5. Window Scarf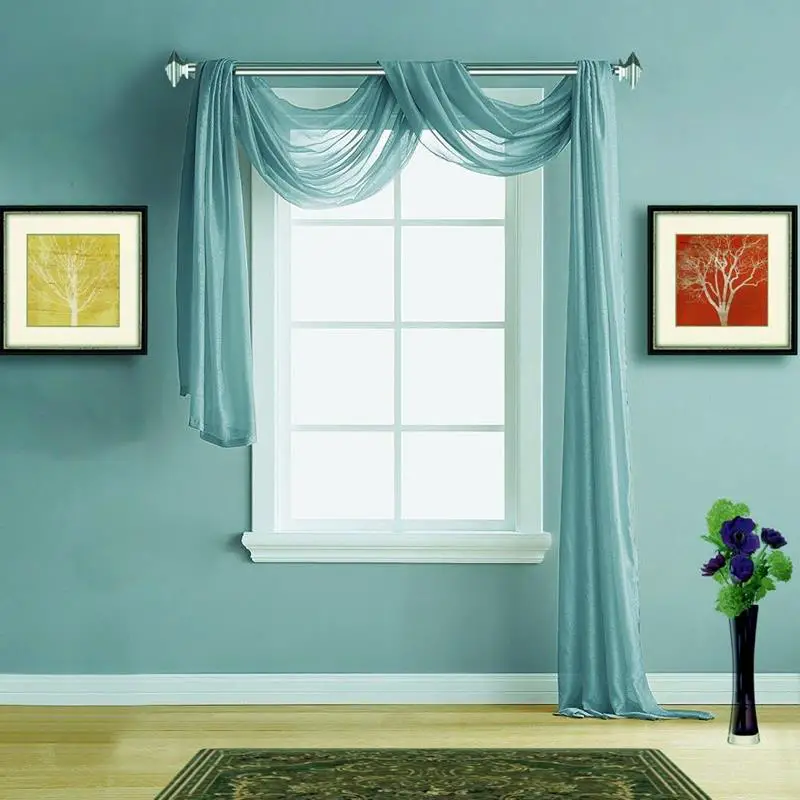 You will notice that a  window scarf is similar to a valence, just longer and often draping towards the floor. It is a great way to accent the room in a calm and breezy style.
6. Liner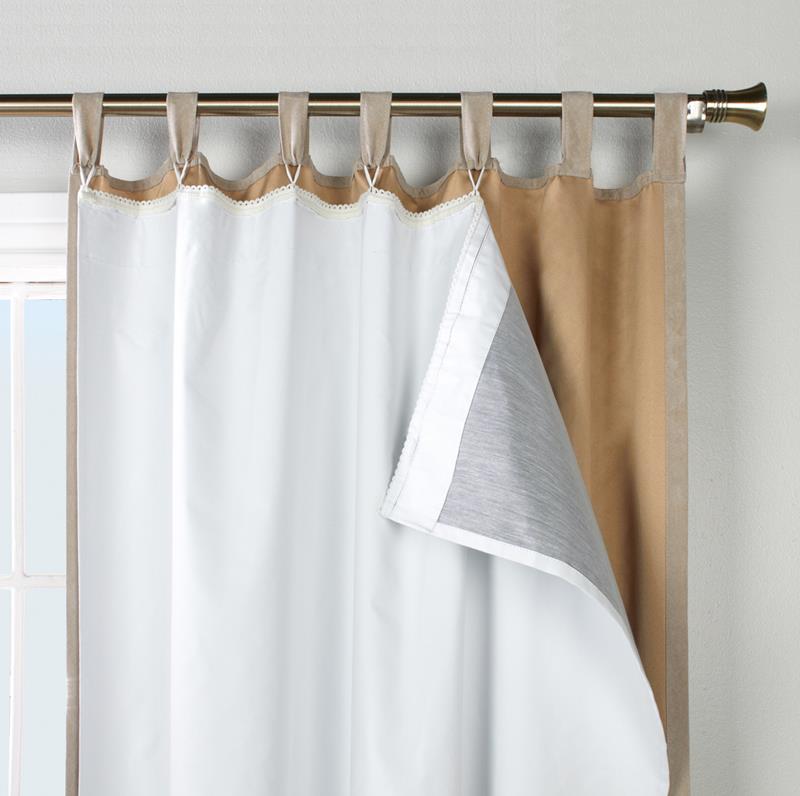 Curtain liners are an optional piece for your window set and give you another layer of style. They can help your control the amount of light that is let into your curtains, especially if you have sheer or semi-opaque curtains. Sometimes, they work as noise insulators.
Opacity
Opacity refers to the amount of light that is allowed to come through your curtains. It really depends on what you want and for what room your curtains are in. You can go from a bunch of light that gets let in through the curtains to none at all.
7. Sheer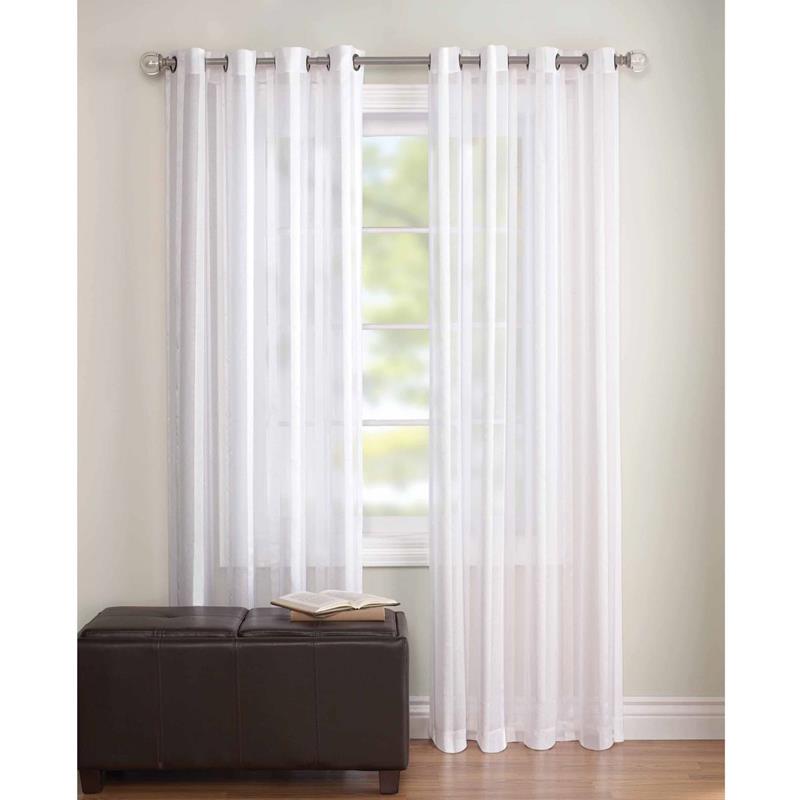 Sheer curtains are thin and semi-transparent. They let in the daylight, even when the curtains are closed. With these curtains, you aren't going to have a lot of privacy and they are mainly decorative.
8. Blackout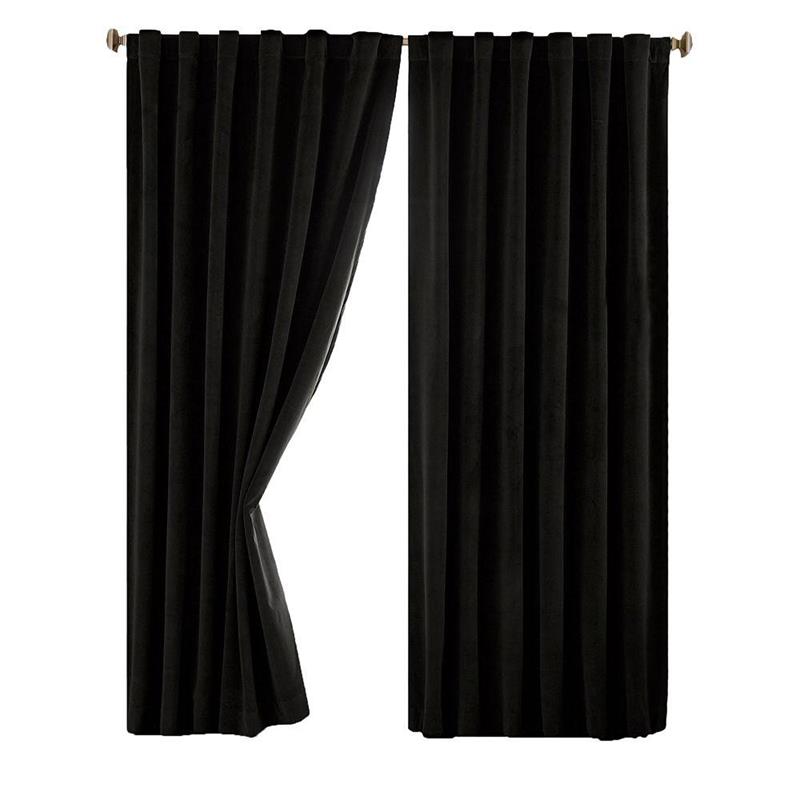 Blackout curtains are the type of curtains that let in the least amount of light when they are closed. They are heavier, featuring built in liners that block light. You will have a good deal of privacy with these curtains and they work well in bedrooms, dens, and home theaters.
9. Semi-Opaque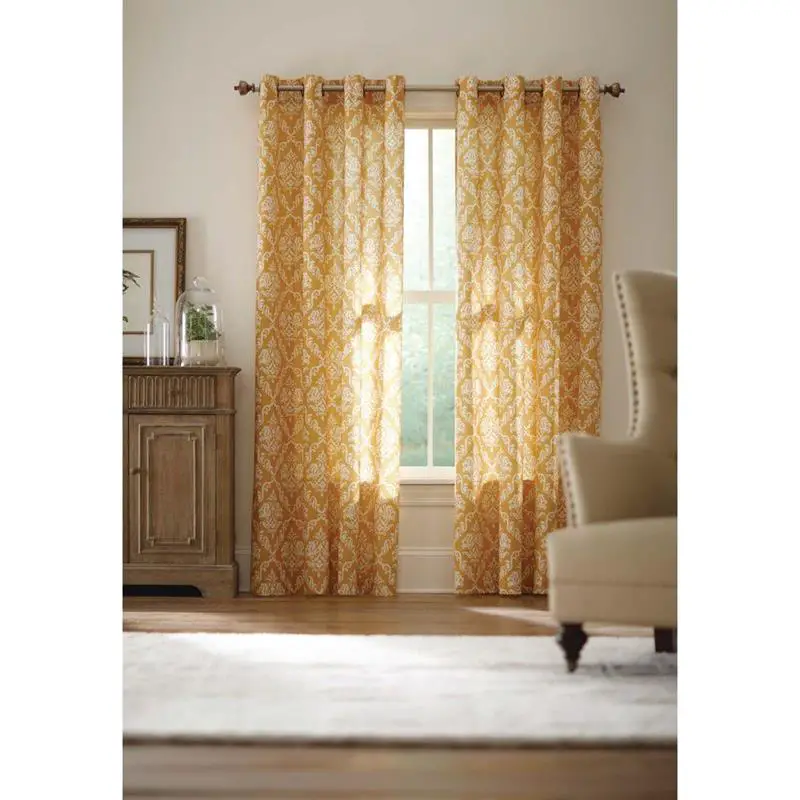 Semi-opaque are curtains that are right in between sheer and blackout curtains when it comes to how much light they let in. They will allow some daylight into the room when they are closed and give a decent amount of privacy.
Attachment Style
How the curtains are attached to the rod really depends on the style you are going for. You have to find the right fit for you.
10. Tab Top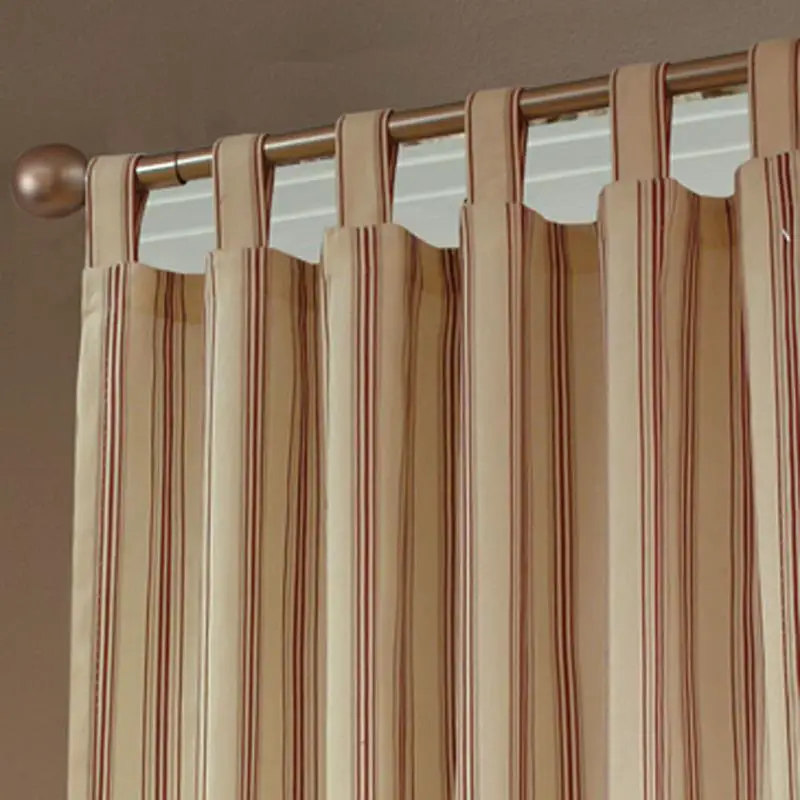 Tab top curtains are loops of fabric that are sewn into the top of the curtain and the rod hands through the loops. Often, these are decorated and used in casual style rooms.
11. Rod Pocket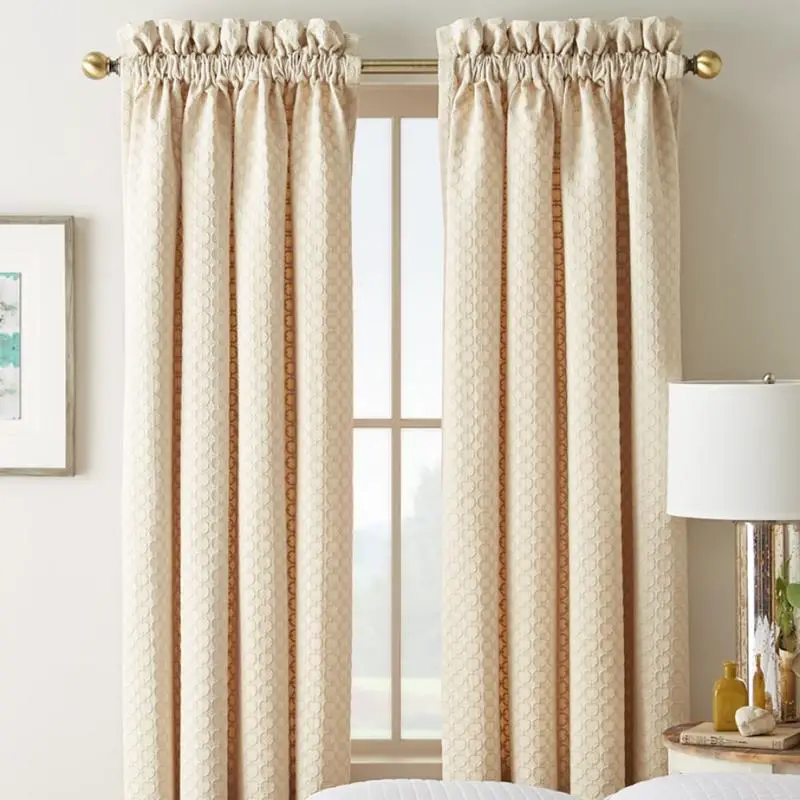 Rod pocket curtains feature a pocket that is sewn into the top of the curtains. With this style, you put the rod through the curtain pocket and out the other side.
12. Grommet and Eyelet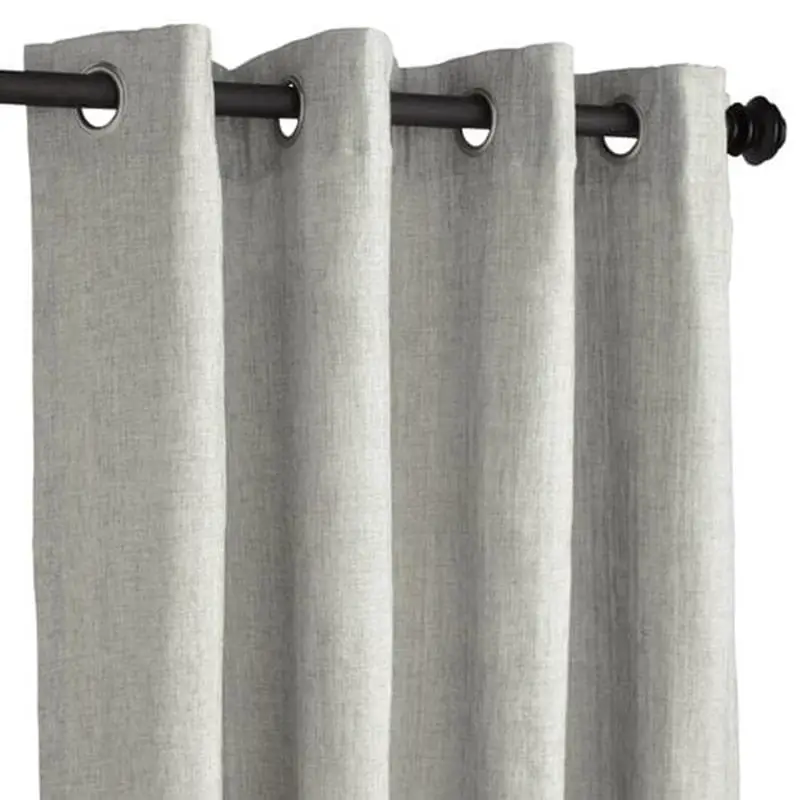 Grommet and eyelet curtains feature metal rings into the top of the curtains that make it easy to put your rod through. These curtains look great in contemporary settings.
13. Hidden Tab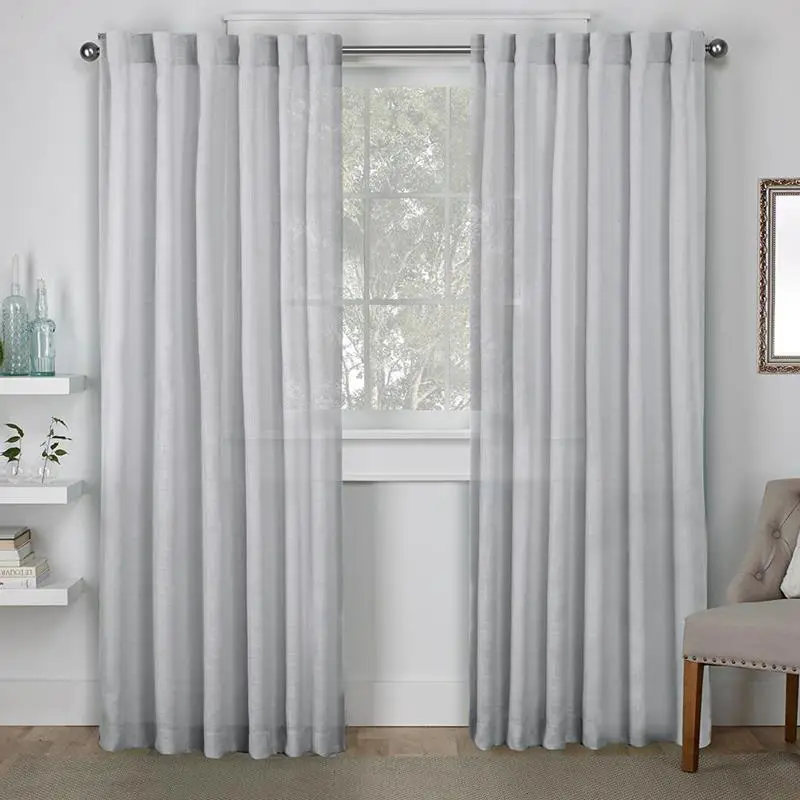 Hidden tab curtains are something like a rod pocket and tab top hybrid. The tabs that you hand the rod through are kept out of sight behind a piece of fabric. You will see that this style features a pleated look.
See Also: 12 Types of Mattresses (A Complete Buyer's Guide)
Curtain Style
So, you need to find the right style for the overall look of your room. Find the type of curtain that really accents your personality and design sense.
14. Classic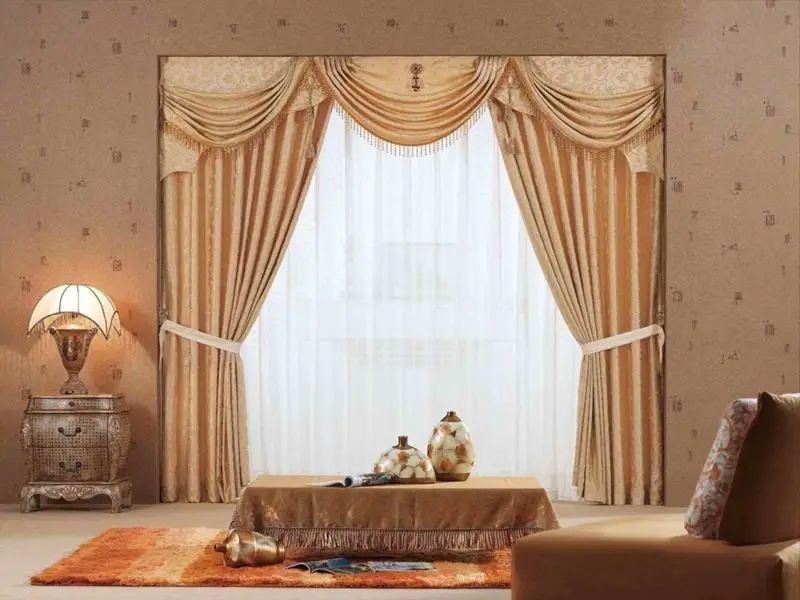 Curtains have been around for a long time, so when we say classic, we really mean there is a wide variety of traditional styles. These curtains are usually used with valences and have a timeless charm.
15. Casual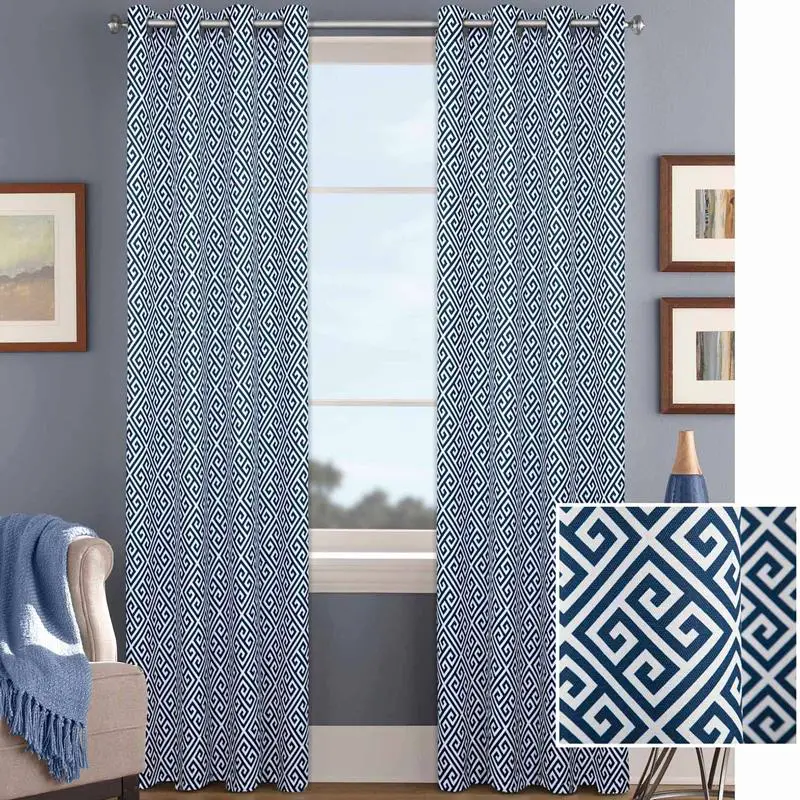 Casual curtains work really well in less formal settings such as bedrooms, kitchens, and bathrooms. They won't be too serious and often have a grommet top style. Usually, no valence is used.
16. Modern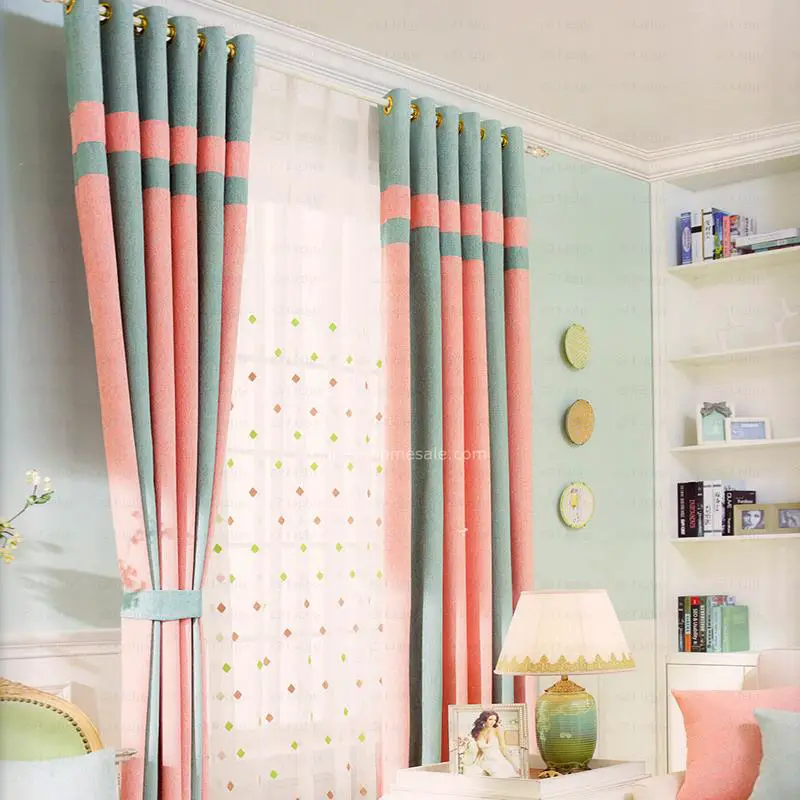 Modern curtains usually take a look that is more up beat and often have a newer pattern. They usually look clean and orderly, working well with artwork in the room.
17. Contemporary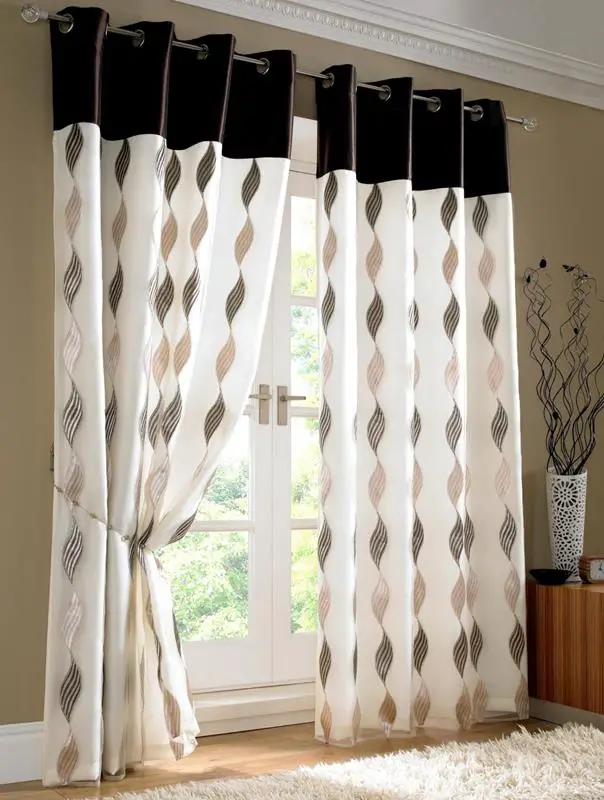 Contemporary curtains often take a classic style and bring it into the modern world. Usually they used neutral or earth tones, following a natural look. These types of curtains often use textures or patterns.
Materials
When deciding on the types of materials you want for your curtains, you've got to considers what kind of room they are going in, the amount of privacy you want, and the overall style you are going for. The material will impact the opacity as well as the look.
18. Linen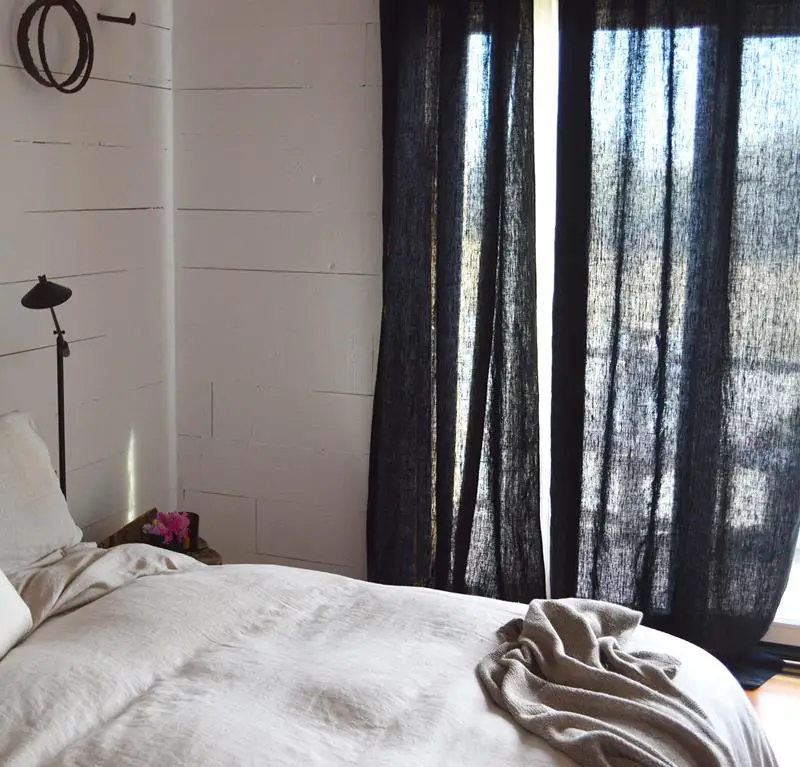 Linen curtains actually have a wide variety of styles. Here, you see a rough linen casual style. They let in a moderate amount of light and give a good amount of privacy. They are a bit harder to clean than cotton, but they look wonderful.
19. Cotton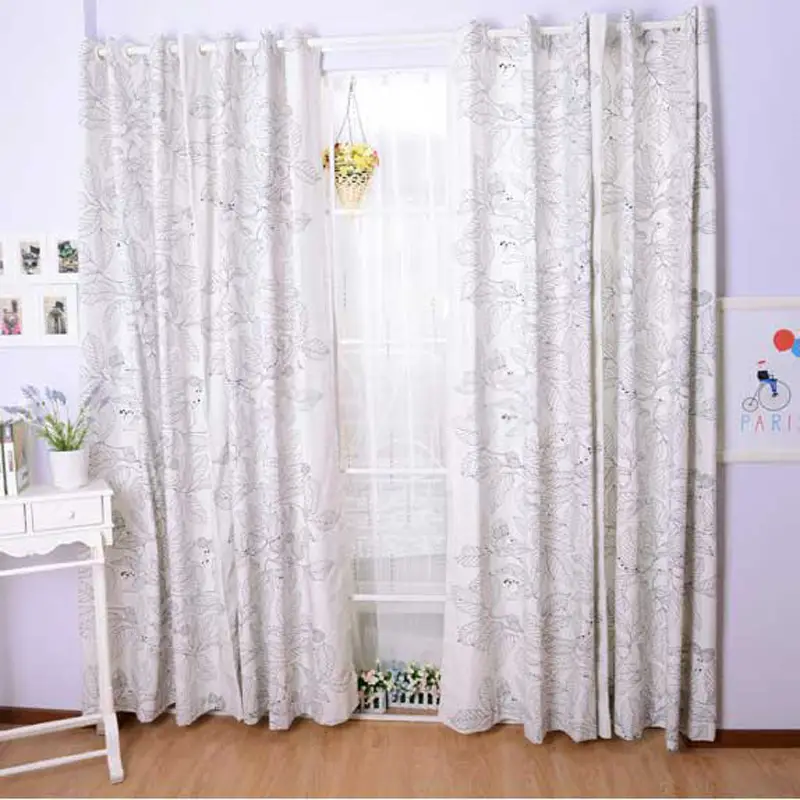 Cotton curtains are versatile. They are semi-sheer, so they let in a good amount of light, but still offer moderate privacy. Often, you will see cotton curtains layered with other fabrics for a whole window treatment set. These curtains are easy to clean.
20. Silk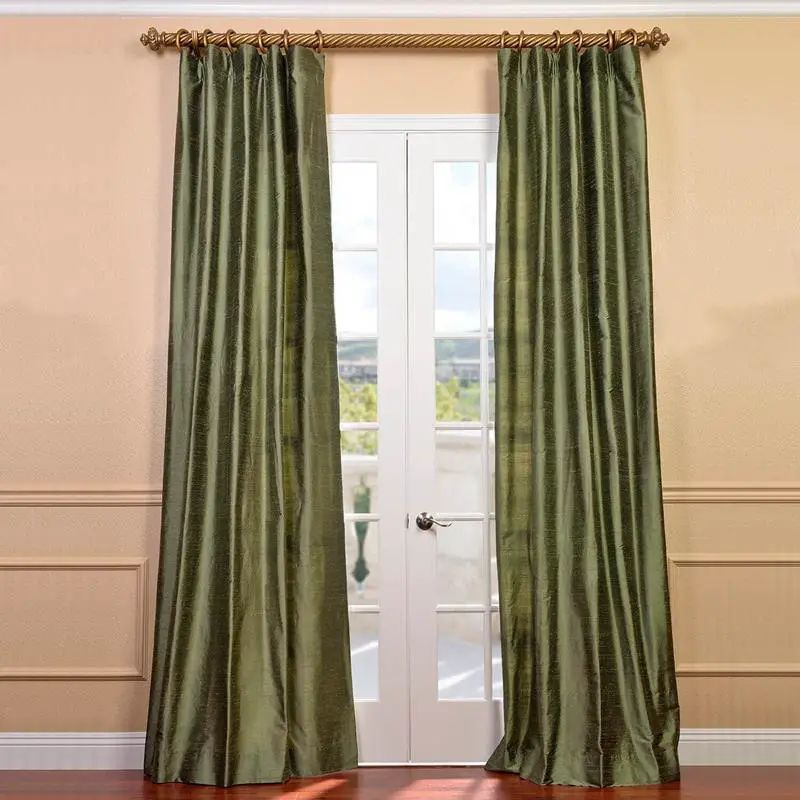 Silk curtains are a wonderful and luxurious item to have in your home. They are semi-sheer and the amount of light that is let in depends on the thickness of the fabric used. Silk is difficult to clean, so be aware of that. Silk curtains are often used in more formal settings.
21. Velvet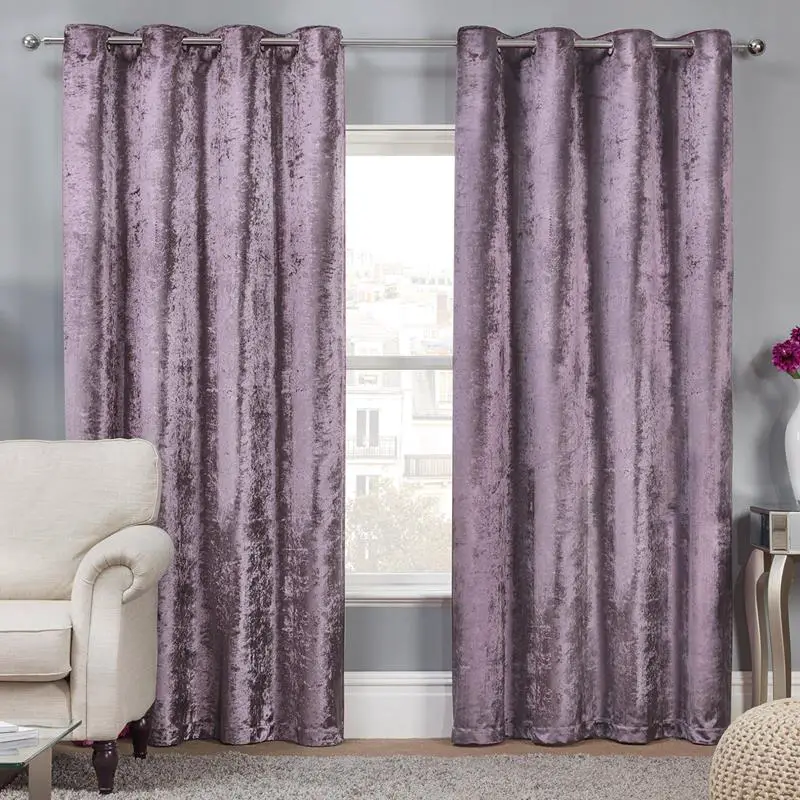 Velvet curtains really offer you a lot of privacy, as they are a thicker material. They are also great at absorbing noise. They look great, working to give you that dramatic look. Keep in mind, this fabric is harder to clean.
22. Burlap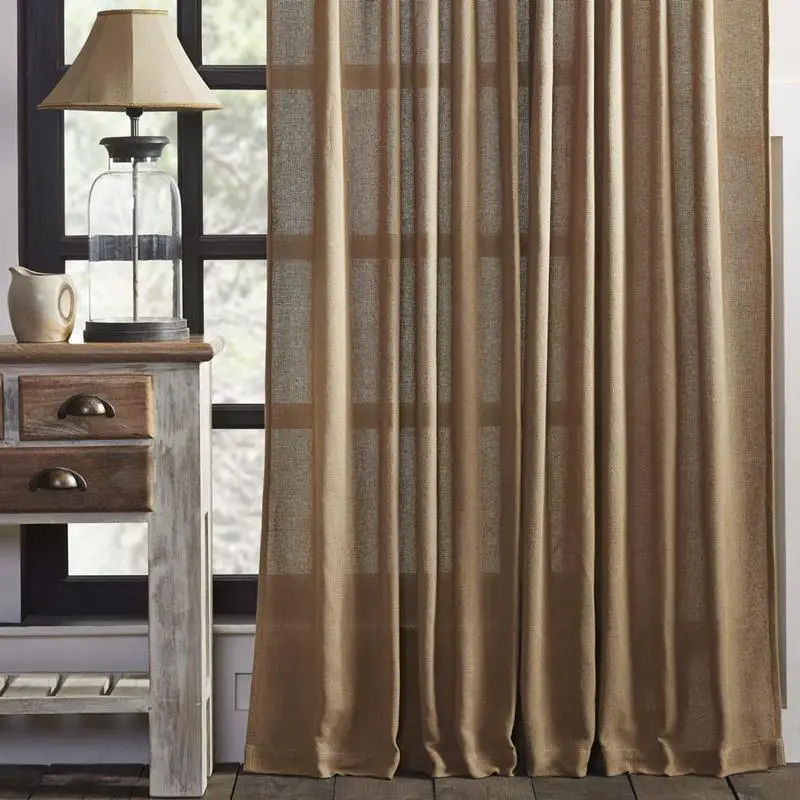 We know, you probably didn't think about burlap when it comes to curtains. They look and feel like linen, but are heavier. They let in a minimal amount of light and give you great privacy.
23. Lace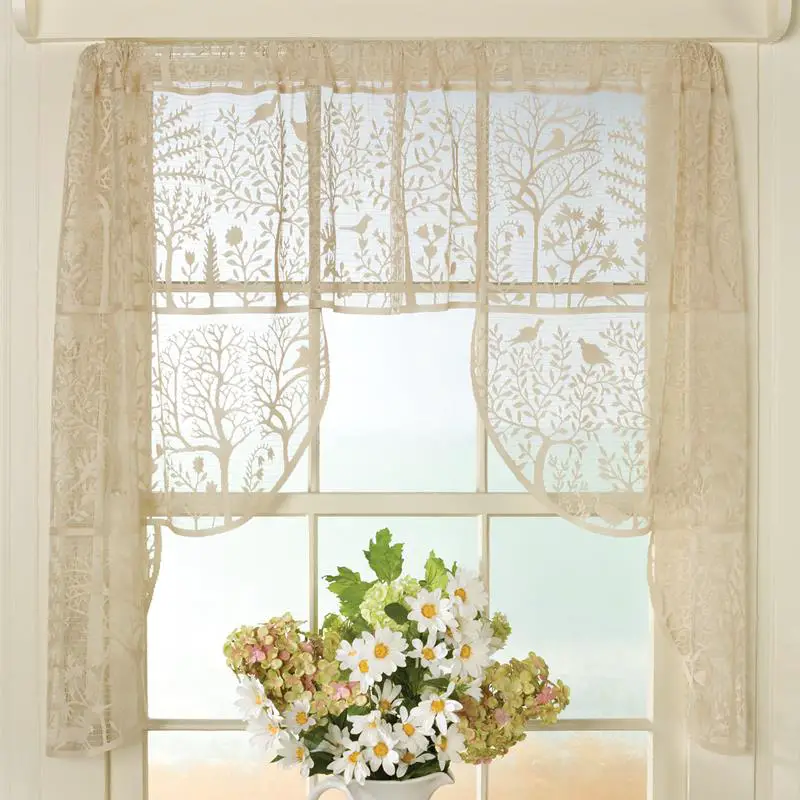 Lace is a sheer fabric, so this is the style to use when you want to create a decorate and bright style. You won't get much privacy from this style, but you sure will create a wonderful look. You will find lace is often used in living rooms and kitchens and often paired with other, heavier fabrics.
24. Synthetic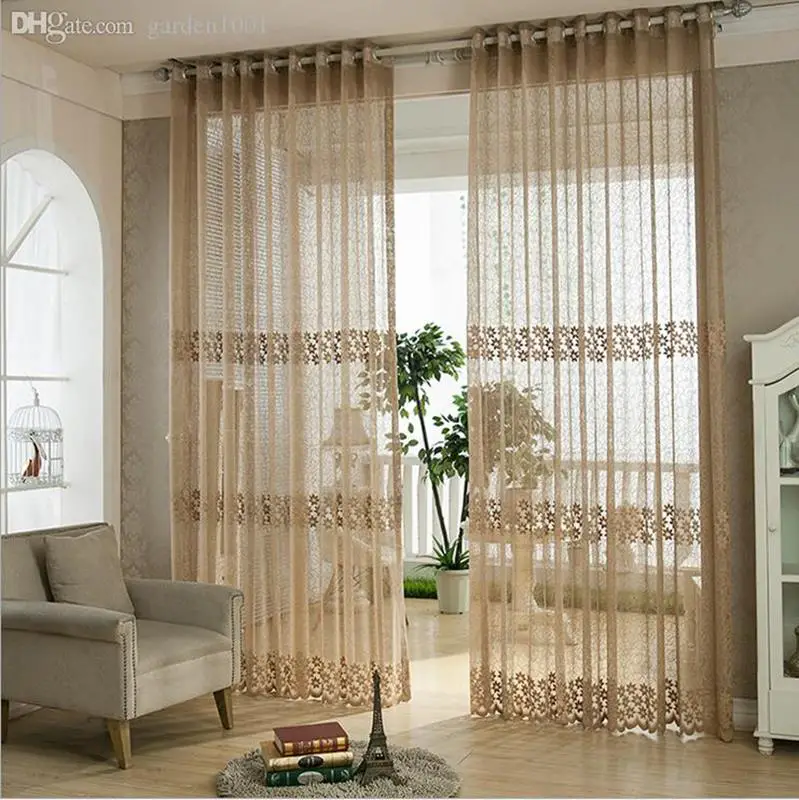 Synthetic fabrics are great because they tend to cost less and can mimic almost all of the other fabric styles. They are easier to clean, so that is also a plus.
Curtain Pattern
Once you figure out what kind of curtains you want, you need to figure out if you want a patter or not.
25. Patterns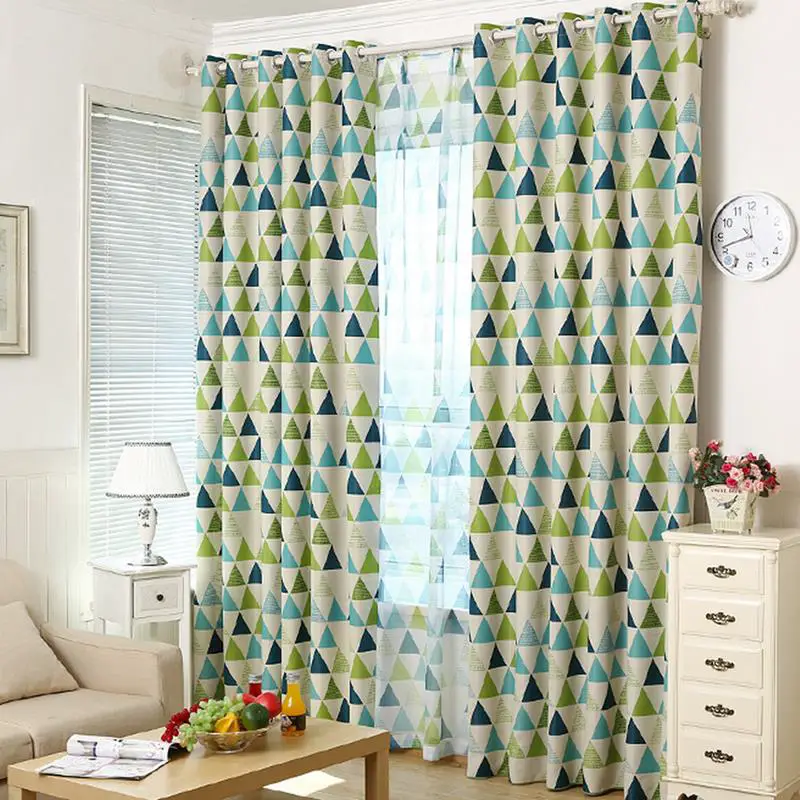 You can find curtains that come with all kinds of patterns, so you will never be short of options. Find a style that matches your personality and overall design style so that the ambiance is amazing. For patterns, you will likely be going with cotton, lace and synthetic materials.
Whether you want stripes, floral arrangements, classic patterns, or geometric styles, you can find what works for you.
26. Solids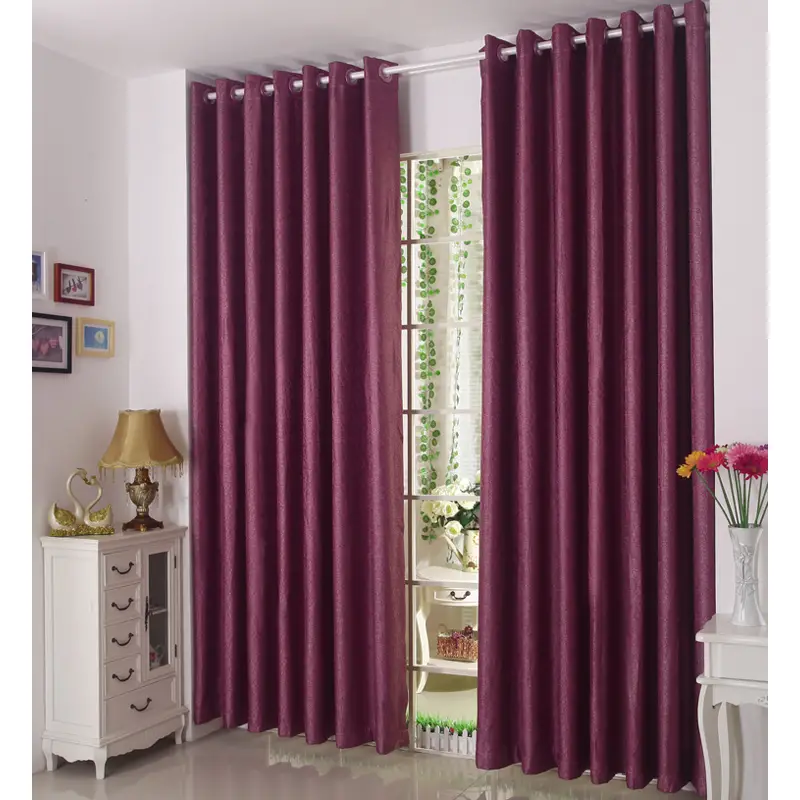 Solid curtains work really well to create accents for the overall design in your rooms. They give you a clean and orderly, modern look that works with so many designs. We love solid curtains and you can find them in any color imaginable.
Curtain Length
The length of your curtains can change the whole style of your room. Depending on whether you are going for a modern look or a classic look, you can achieve different things with curtain length.
27. Sill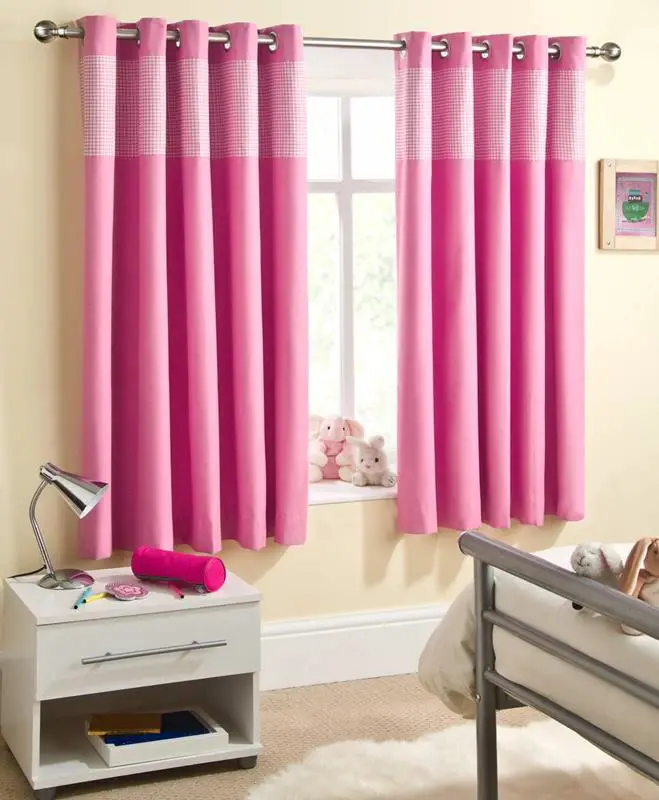 Sill length curtains work well for windows that you open a lot. You will find sill length curtains are often in kitchens, bathrooms, and on smaller windows. These curtains will be even with the window sill, or maybe a bit below.
28. Floor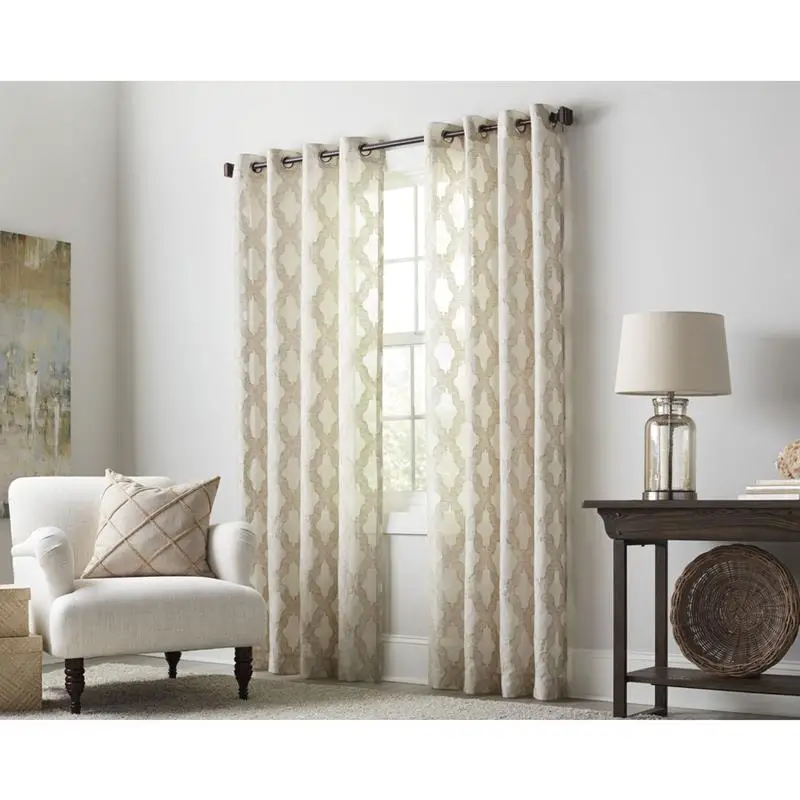 Floor length curtains are ones that go all the way to the floor and probably the most common when you think of curtains. They work well with floor to ceiling windows and sliding doors. You will often see them with smaller windows that rarely are opened, creating the image that they are bigger than they really are.
29. Apron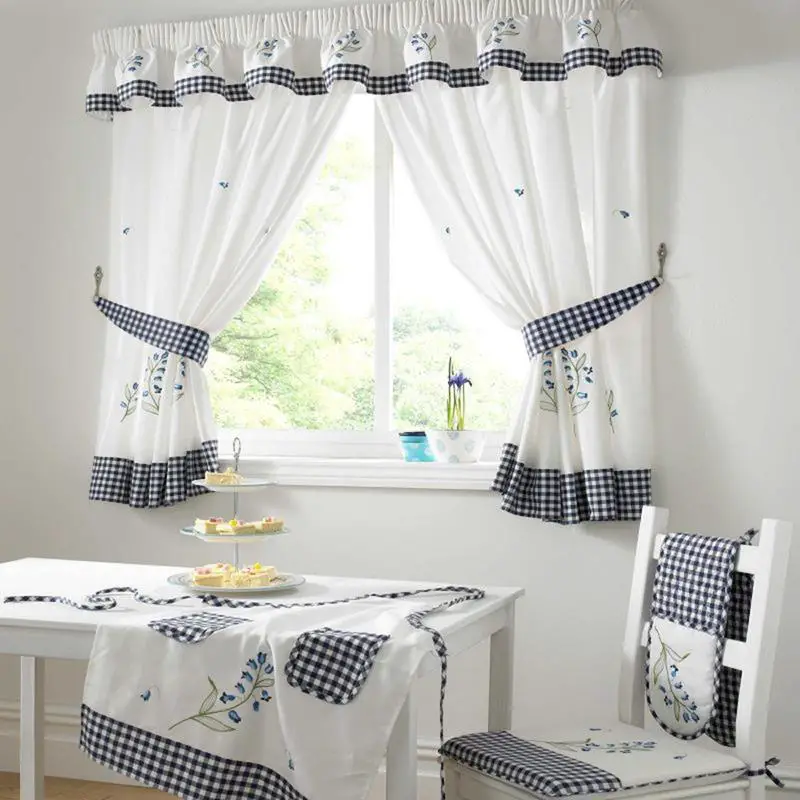 Apron curtains are popular ways to make the window appear longer than it really is. You will often see these on smaller windows, usually in kitchens and bathrooms. The rob is often hung a bit higher than the window itself and the curtain is pulled back in a charming country style.
30. Puddle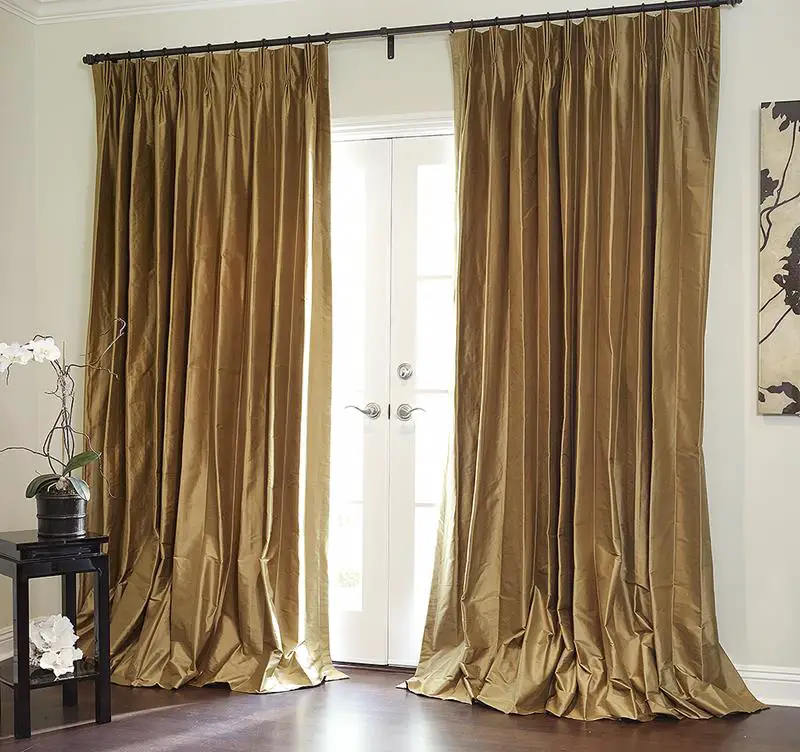 Puddle curtains are ones that are longer than floor length and break in a dramatic fashion on the floor. They work like a wedding dress train, adding a decorative element to the room.
Curtain Width
You want to find the right width for your needs. Curtains are available in a variety of widths and you usually want to choose one that is twice as wide as your windows. You can create different looks with different widths, ranging from dramatic bunches to modern and orderly.
Curtain Features
Curtains are certainly functional, so we wanted to show you some additional features you may want to consider when buying them.
31. Insulating
Heavier fabrics like velvet, synthetics, and burlap can provide an additional layer of insulation for your windows spaces. If you have an older home that has drafty windows, this can really come in handy. It is also great if you live in particularly warm or cold environments, as it gives you another layer of protection.
Consider that your curtains can help save on your home cooling and heating bills.
32. Noise Reduction
Some fabrics work really well at reducing noise, really coming in handy in more urban environments. For areas that you would like to keep as quiet as possible, like bedrooms (especially children's bedrooms) noise reduction can really help. If you have a home theater or a home library, they can benefit from a reduction in noise as well.
33. Outdoor
Some outdoor curtains are going to be made from a heavier material that can withstand the elements. Others will be thinner, meant to keep insects away from certain patio or deck spaces.
Additional Considerations
We want to give you some final considerations when buying your curtains. Now that you've decided on a style and type of curtain, we need to talk about hanging them.
Rods and Hardware
If you want to add a personal touch to your window treatment, you can get creative with the rod and hardware you choose. If you choose the style of curtain where the rod s visible, make sure you get a style that matches the room.
Curtain rods are available in various lengths and thicknesses. While you will usually find that curtain rods are made from metal, you can find some wooden ones that really look great. It all depends on your preference.
You will find that some rods have finials at the ends. These are decorative finishes. You have to decide if these will be right for your overall style.
Hanging Curtains
Hanging the curtains is important. You want to find the right trim height, which refers to the height of the top of your windows. For a dramatic look, some people hang curtains much higher than the trim height. This gives a great floor to ceiling style for the curtains. You may just want to opt for  a traditional look, hanging the curtain right above the trim height.
Tiebacks
Tiebacks allow you another option for your curtain look instead of simply being able to just open and close them. They are like an apron style, allowing you to have a partially open look.
Don't Miss: 55+ Types of Rugs – A Complete Guide