Updated on July 21, 2022
While drywall (also referred to as sheetrock) may be the affordable go-to option that many people navigate towards, there are several durable and easy to install drywall alternatives available that can improve the quality of your home.
Not only is drywall cheap in price, but it is also cheap in quality. Do yourself and your home a favor and go with a more durable option from the beginning.
Some of the best alternatives to drywall are plastic panels and cement board, as they are the most resistant to water damage. In addition to those, there is a wide variety of wooden alternatives, as well as fiberglass and plaster options. No matter what look and style you're going for, there are quite a few options for your home.
Related: Average Cost to Redo a Kitchen
Why Choose an Alternative?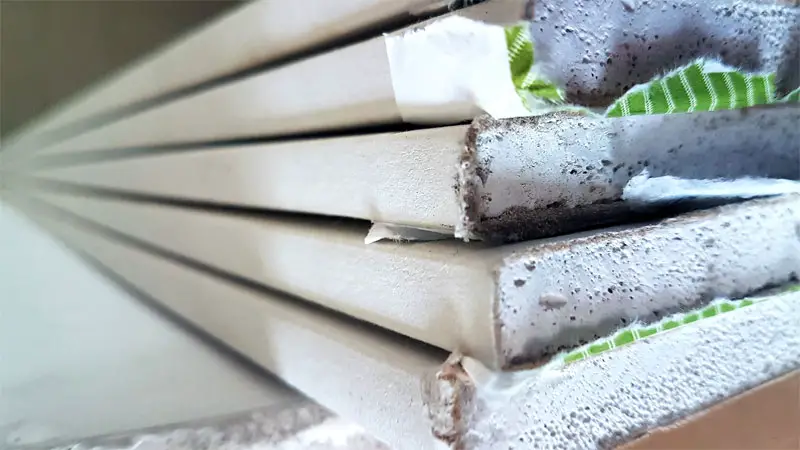 Drywall is a super cheap option for finishing the walls and ceiling in your home, so why would you want to go with one of the alternatives? There are a few reasons that people choose not to go with drywall.
Installation Issues
The first reason a lot of people decide against using drywall is that it is not easy to install. Watching professionals install it is certainly misleading, as they are trained on how to put it up quickly. In reality, however, the installation process is complicated and time-consuming.
In addition to the drywall itself, you also need tape, mud, and a variety of tools. Hanging drywall is also a pain because it is heavy and comes in massive sheets. Ceilings are always a big challenge.
First, you have to hold up the sheets against the frame of your wall and screw it in place along the framing. This is a 2-3 person job, depending on how large the sheets are. After each place is attached to the wall, the seams need to be taped so that there are no gaps.
Next, you'll apply the drywall mud to the seams to make them more sturdy. Let the mud dry and follow up with sandpaper. Here's a good sandpaper guide to help you choose the correct grit and material.
Fragility
One of the reasons drywall is so affordable is that it is not very strong, so you have to be more careful with it at every point, from transporting it to installation to living in a home with it.
Now, it isn't so fragile that it will break if you bump into it, but you do have to be more careful moving furniture. Drywall is more likely to become damaged in high-traffic areas.
Water Damage
Probably the biggest downside to using drywall is that it is very susceptible to water damage. It does not dry quickly so once water penetrates into the core of the drywall, it becomes much more likely that you will end up dealing with mold, mildew, and bacteria.
If this happens, you can kill mold on the surface with bleach but it's best to have your drywall replaced for the health of you and your family.
Alternatives to Drywall
Now that you know why drywall sometimes isn't the best choice, you're probably wondering what you should choose instead. There is no absolute best choice, as each home and family has different needs.
Whether you're going for durability, style, or you're looking for something hypoallergenic, there are plenty of choices for your home.
1. Plaster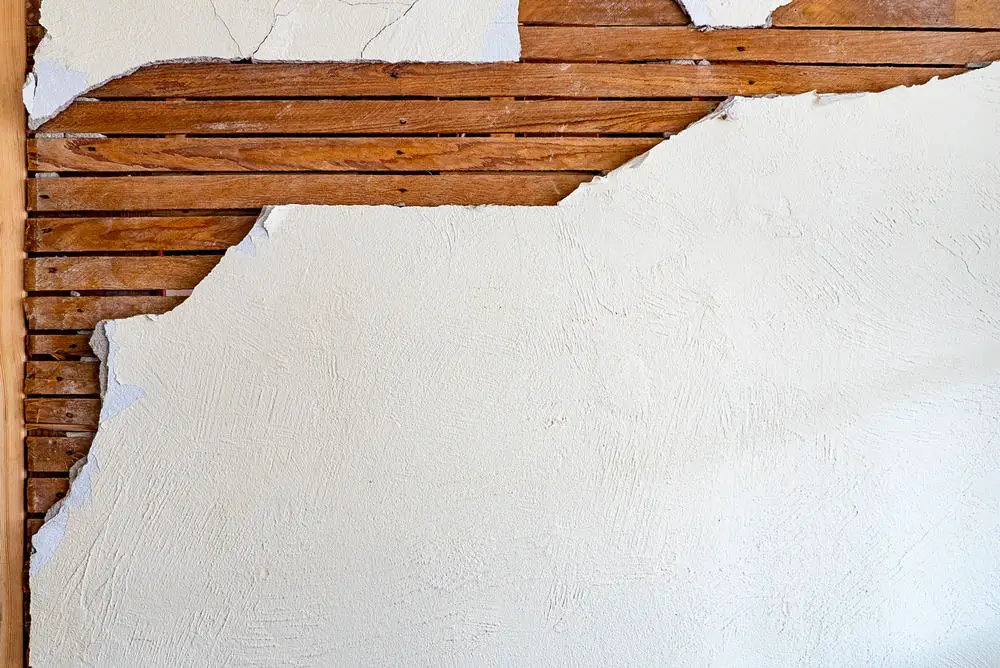 This is one of the most common ways people have been making walls for a long time. The method of using plaster for your walls takes just a few steps. The first thing to remember is that you need a base for the plaster to stick to. The backing of the walls is made from long, thin strips of wood that are attached to the framing.
Once you have a nice solid base for the plaster, you simply scoop the plaster out of the bucket you mixed it in and spread it on the walls. You can apply your plaster so that it has a smooth texture or you can give it a texture.
A few different ways you can texturize the walls are with freehand designs, you can press leaves into the plaster, or you can stamp it. If you want the plaster really smooth, you can always sand it after it cures. Prime and paint like you would do with drywall.
Pros:
Easy to apply
Affordable
Many ways to give the plaster a unique texture
Cons:
The time-consuming method takes a while to dry
2. Plastic (PVC) Panels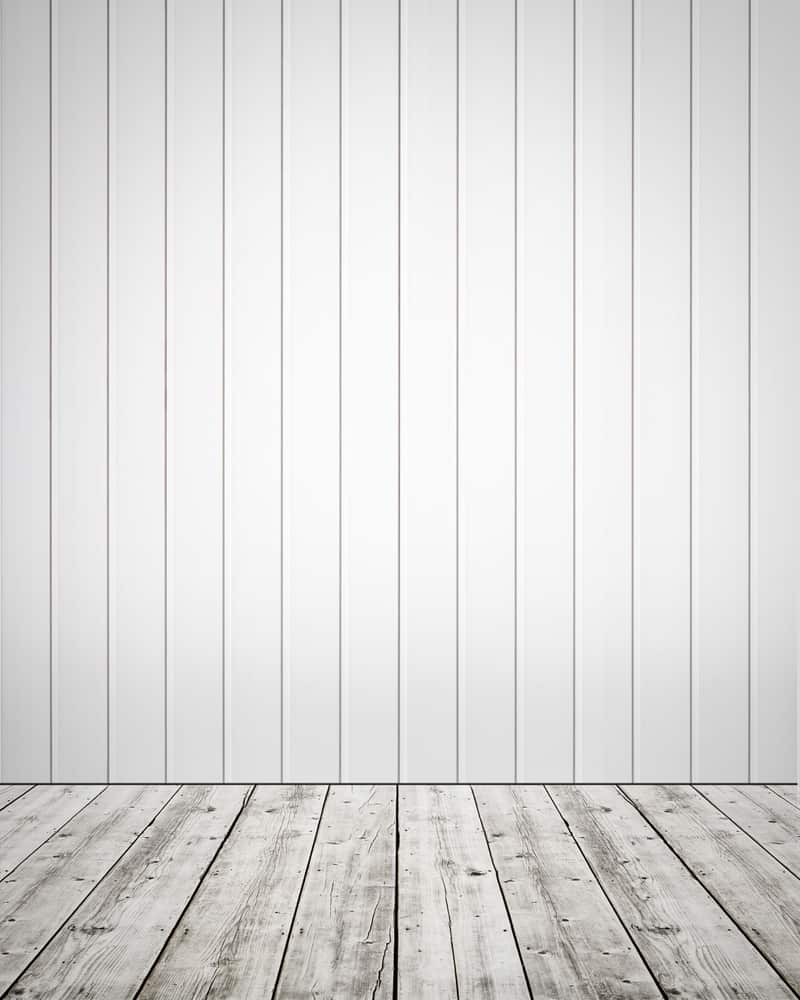 Do you want a material for your walls that can be installed quickly, is easy to clean and is hypoallergenic? Then plastic panels would be an excellent choice for your space.
Plastic panels come in several styles, from large, flat panels to snap together pieces to tongue and groove wall panels. You can use this in place of drywall or to cover up damaged drywall. Whatever the case may be, plastic panels are a great choice.
If you or someone else that lives in your home has allergies, these would be a good choice. The plastic is super easy to clean and resistant to mold and mildew. Because they are resistant to moisture and mold, plastic panels would be an excellent choice for a basement.
Pros:
Super easy to install
Lightweight enough for one person to handle
Water-resistant
Cons:
3. Plywood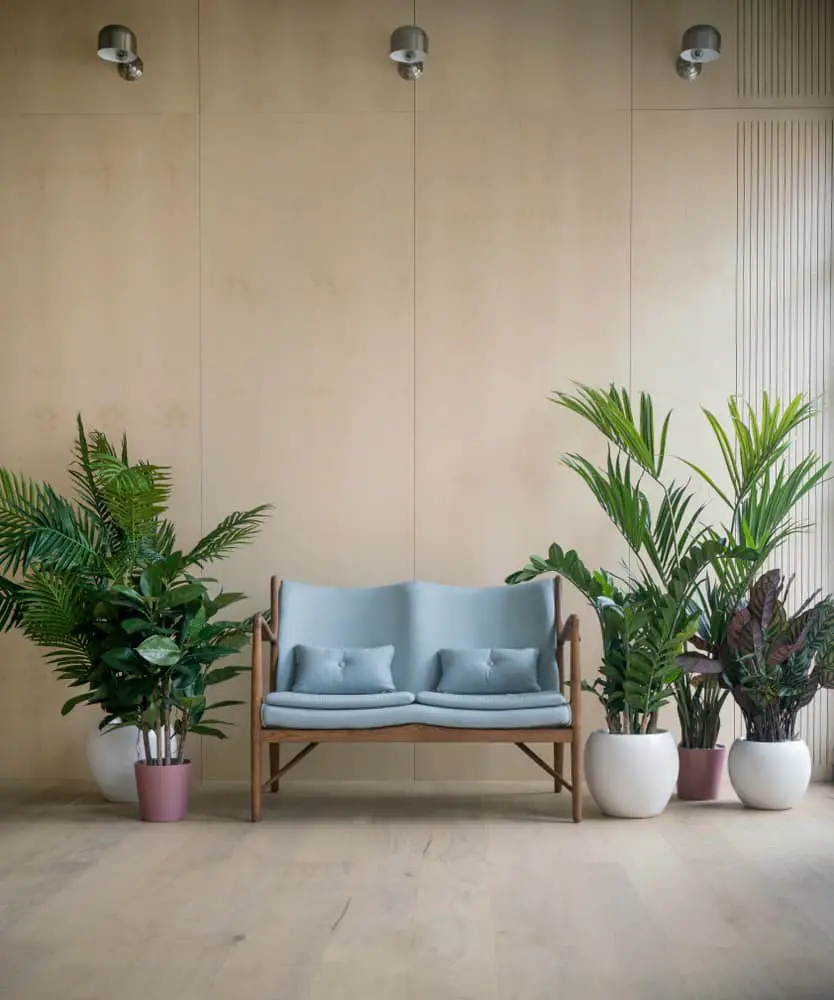 If you're looking for a really affordable alternative to drywall, plywood is an excellent option! The boards are fairly large but can be cut down into manageable pieces. They are lightweight and easy to install, making plywood super easy for people to manage.
Installation is a breeze. Simply hold the boards up to the framing and screw them into place along with the frame itself. Leaving them in their original state can give your home a rustic and industrial look.
Otherwise, you can certainly sand the boards so they are nice and smooth and then finish with primer and paint. No matter what look you're going for, plywood is often a good choice.
Pros:
Affordable and easy to install
Works with any style
Very durable
Cons:
If you want a smooth texture, there is a bit of elbow grease required
4. Brick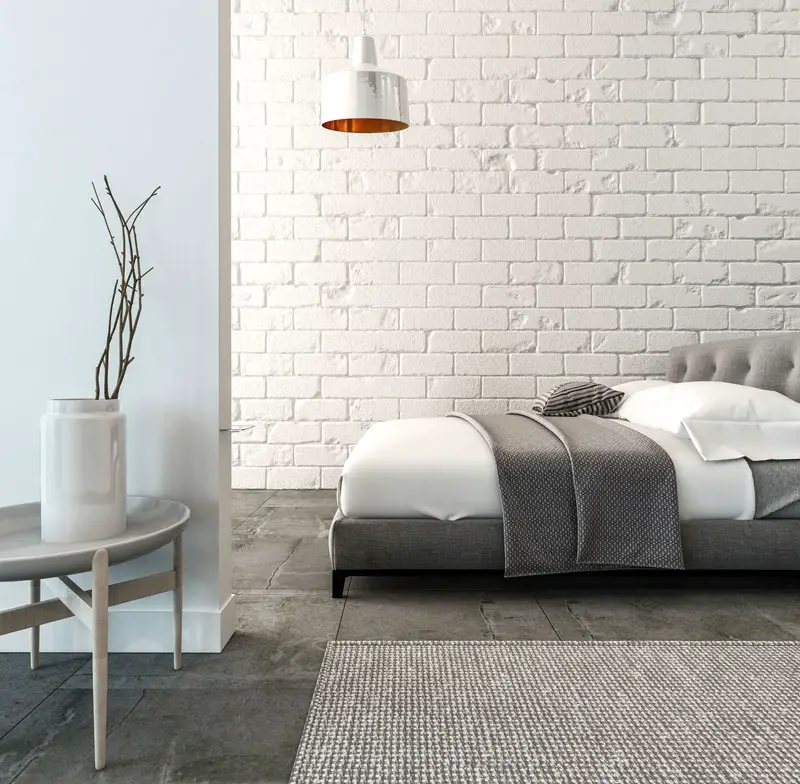 Do you want something that is going to stand up to the test of time and look great for a long time? Brick is a fantastic material because it is nice and strong and looks really cool. Many people love old apartments with an exposed brick because it gives the space an industrial feel.
Bricks come in several different colors, from the classic red to shades of beige and tan. In addition to the look of the brick itself, you also have the option to paint the bricks. Whatever way you decide to display your brick walls, they will look great and last for years to come.
Pros:
A load of bricks is heavy but they are manageable because you put them up one by one
Super strong and will last a long time
Materials are sustainable
Cons:
Putting up a brick wall is time-consuming
5. Concrete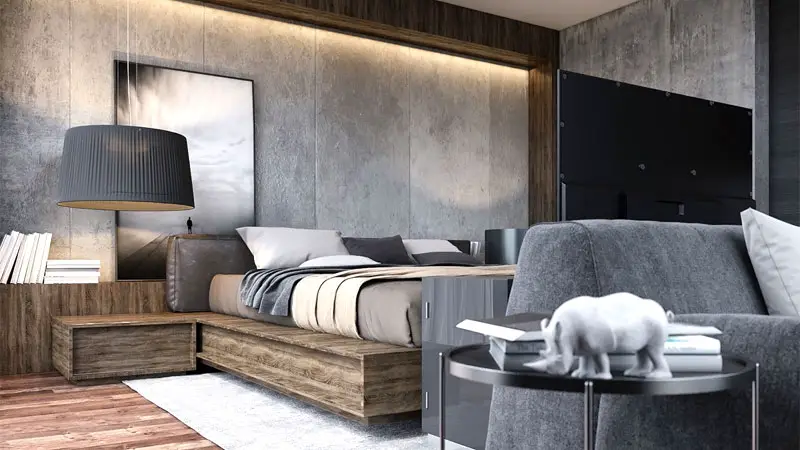 If you want a way to make a wall that is super solid and that will last for a really long time, cement is a great choice. Very common in basements, concrete is resistant to damage from water, although surface mold does happen occasionally in very damp environments.
Concrete is a good material for a kid's space because you don't have to worry about them damaging the wall. It can also be good for little ones because unfinished concrete walls are fun to chalk on without the need to buy expensive chalkboard paint.
Concrete walls are usually made with a mold that the wet mix is poured or scooped into. After it sits for the required amount of time, the mold is removed. Concrete should continue to cure for at least 24 hours after the mold is removed before paint is applied.
Pros:
Very strong and sturdy
Inexpensive
Easy to do as a DIY project
Cons:
Time-consuming curing timeframe
See Also: 20 Concrete Alternatives For Around Your Home
6. Wood Plank Walls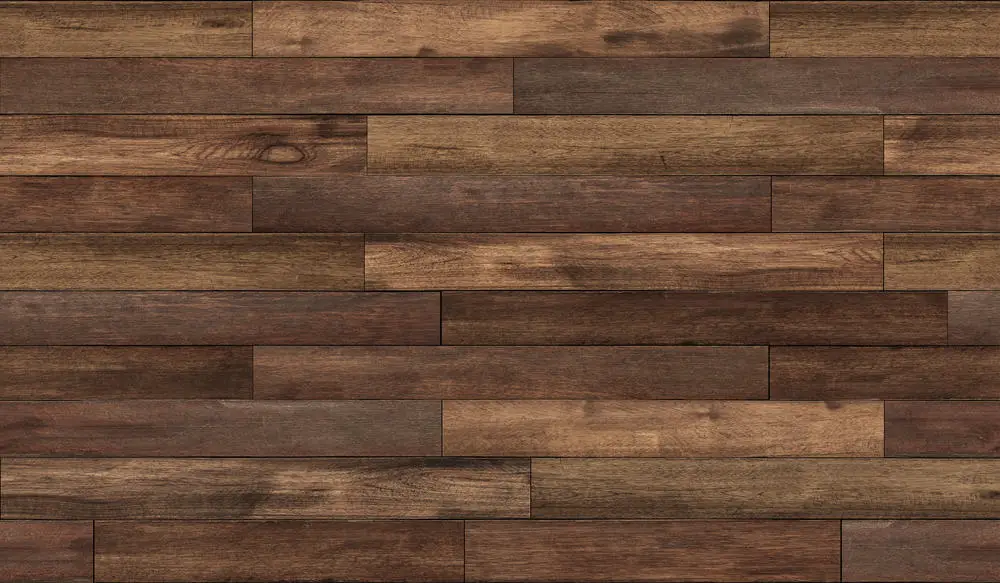 If you want a way to make your walls stand out and be a focal point in your room, wood plank walls are a fantastic option! You can use the wood that's used for hardwood flooring and get a really unique look in your home.
In addition to actual wood, you can also use the vinyl snap-together faux wood flooring to get the same look at a fraction of the price.
To get this look, you simply attach the planks or panels one by one to the wall until you have the entire wall covered. You can do this to the entire room or you can apply this technique to just one wall for a statement piece. Whatever your preferences are, there are several ways to get this stylish look.
Pros:
A very trendy and stylish look that fits well in a variety of spaces
Can be done very affordably
Easy to install without any help
Cons:
Not everyone likes the look of wood, but you can paint them if desired
7. Cement Board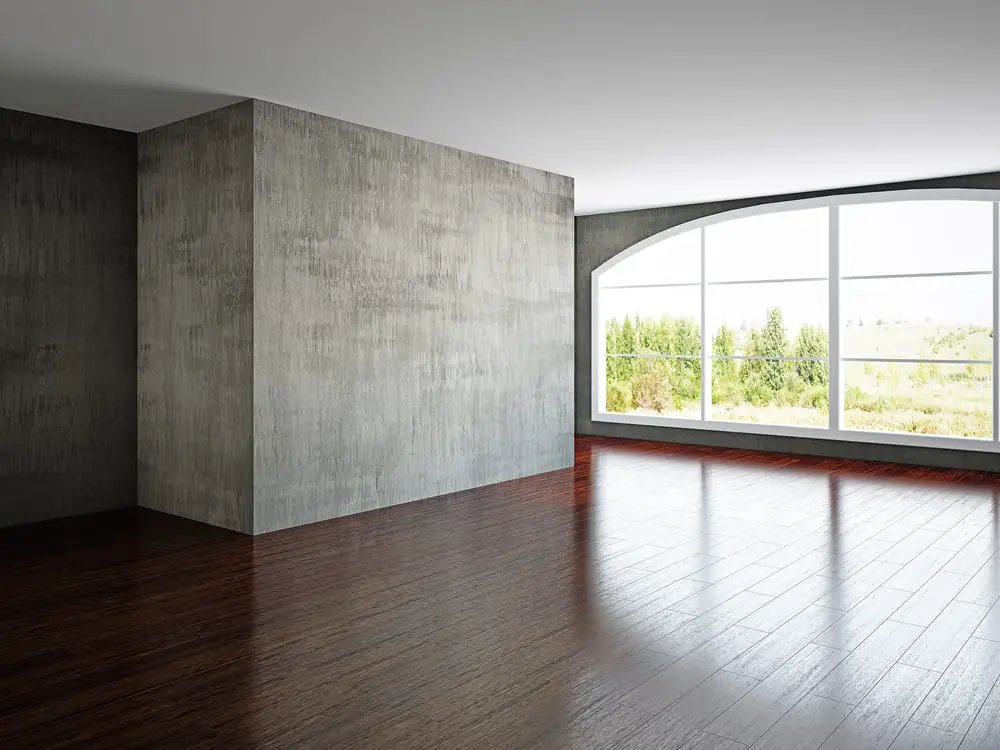 Perfect for areas with higher amounts of moisture, cement boards are a great choice if you need something that is moisture-resistant. Cement boards are super durable and made from cement and cellulose fibers.
While these boards are a great choice for most homes because of the durability and moisture resistance, they are hard to work with because they are very heavy. Installing cement boards is definitely a 2-3 person job.
If you live somewhere that has higher levels of humidity or you need a wall covering for your basement, the cement board is an excellent option.
Pros:
Very durable and long-lasting
Moisture resistant
Great for high humidity and environments with more moisture
Cons:
8. Concrete Blocks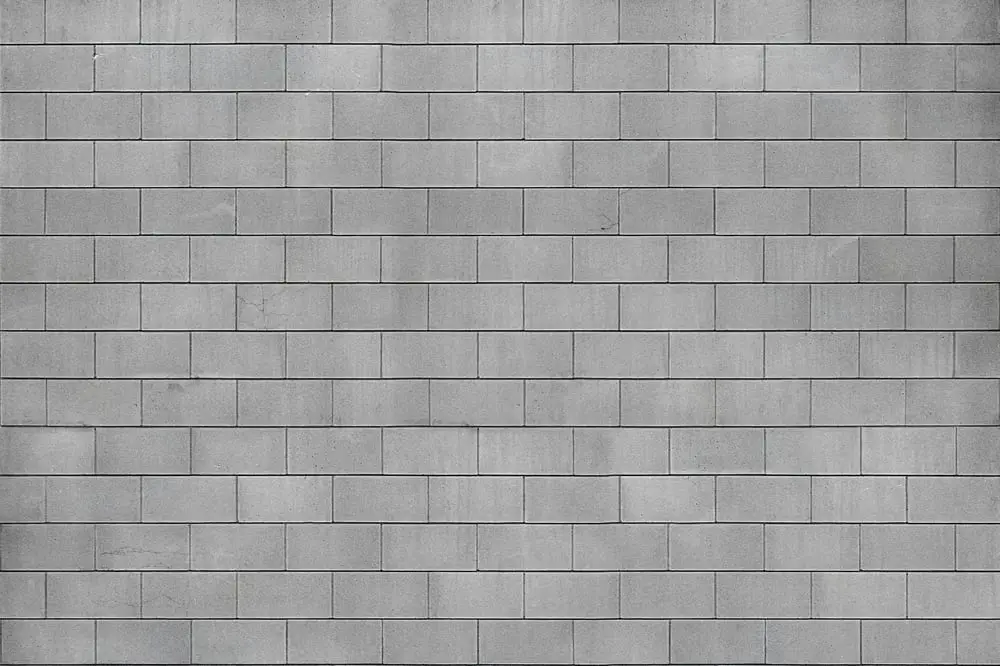 Very common in older homes, concrete blocks and cinder blocks are very durable and build to stand up to the tests of time. If you want to ensure you've got walls that are sturdy and unlikely to become damaged, concrete blocks are a great choice.
Many walls already have concrete blocks as the base structural surface so if you like the look of the blocks, you can simply leave them alone or you can paint them if you want.
Painted concrete blocks are commonly found in basements and larger buildings such as stores and schools. Depending on the look you're going for, the exposed concrete blocks would be a really cool alternative to drywall and other types of walls.
Pros:
Can be left alone or painted
Very durable and built to last
Unlikely to get damaged
Cons:
9. Peg Board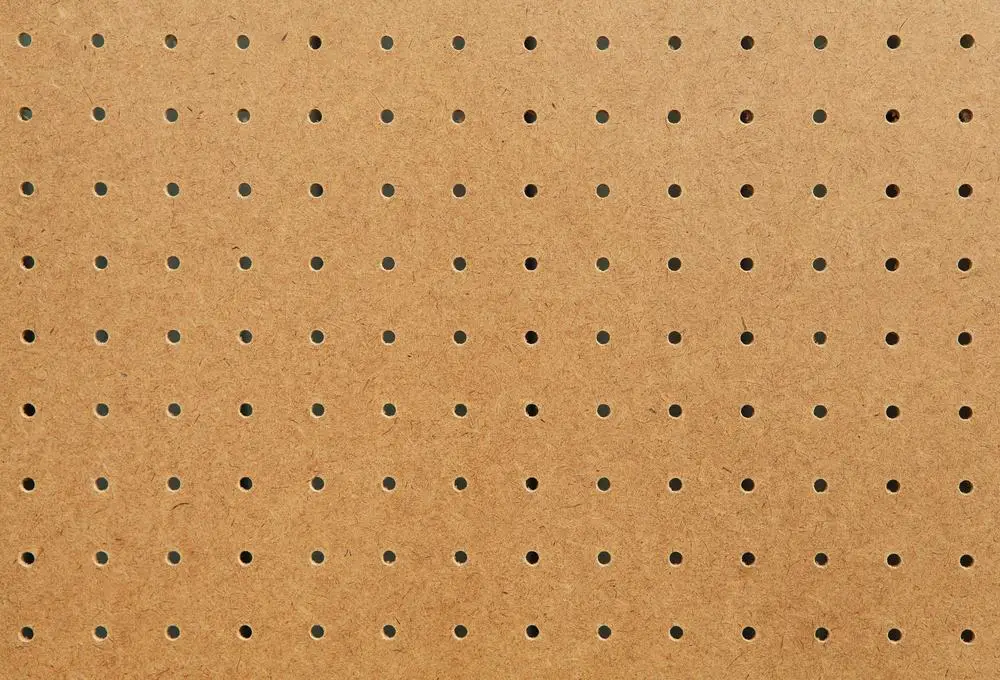 If you want to go with something that is pretty unique, then using pegboard would be a really cool option for the walls in your home. Most commonly found in garages and workshops, pegboard has holes drilled in it that allow you to hang hooks and other storage devices to it.
In the most common application, pegboards are utilized as a way to store and display tools, but it can certainly be used in your house as well.
One of the benefits of using pegboard in a house is that you have so many more places you can store things. If you live in a small home, this would be a great choice for your living room.
Installation is easy, too. All you have to do is hold the boards up to the frame of the walls and screw it in place along the edges of the boards. You can hide the screws and seams by applying spackle. Once cured, sand it with fine-grit sandpaper and then you can prime and paint your walls.
Pros:
Gives the walls a really cool look and texture
Can be painted to fit into any decor style
Allows you to hang things on the wall for extra storage
Cons:
Can let drafts into rooms if you use them in multiple rooms
FAQ
Here are some frequently asked questions about drywall alternatives.
Why do some people dislike drywall?
Drywall is almost always an acceptable choice for homes but is also super common so many people want something that's a bit more unique. It is very fragile and often is broken in the transportation and installation process.
Because of the fragility, drywall is also really easy to damage it if someone trips and falls into the wall or if it is hit with furniture during a move or while rearranging. It is also not water-resistant. Mold and mildew are common issues with drywall. If you have severe allergies, that is definitely not something you would want to deal with.
What is the least expensive alternative to drywall?
The most affordable option for your walls outside of drywall is plywood. Plywood is easy to find at your local lumber yard or home remodeling store and it is easy to work with.
The pieces are large and awkward to move around but they aren't very heavy, so one to two people should have no problems with the installation.
What is the most expensive option?
The most expensive option will vary a bit based on the quality of materials you're looking to use. Generally speaking, the most expensive option will be plastic panels.
If you want something that is water-resistant, lightweight, and easy to install, it would be worth the added cost. Plus, plastic panels are very easy to clean and they are water-resistant so you don't have to worry about the mold and mildew that can happen with other materials that are more porous.
Are there any options that I can do without help?
Absolutely! If you want a DIY project you can tackle yourself, go with something lightweight. The lightest options would be wood panels, plastic panels, or plywood.
Plywood is large and awkward so your best bet if you want to install plywood walls yourself would be to work with several smaller pieces rather than one huge sheet.
We recommend avoiding cement boards as they are quite heavy and help would definitely be needed.
Conclusion
When it comes to remodeling your home or finishing walls, there are plenty of drywall alternatives. From wood to concrete to plaster, there is something to fit every need. If you are looking for something hypoallergenic and easy to clean, plastic panels are a good option. If you want something you can install yourself, using wood flooring planks would be a great way to do a DIY shiplap wall.
For people that are going to be finishing their basement, you would benefit most from either cement boards, cement blocks, or plastic panels. If you are redecorating your living room, shiplap, plaster, or plastic panels would all be great options.
The next step is up to you! Evaluate your wants and needs so you can give one of these great drywall alternatives a shot!