Updated on January 3, 2022
We love gazebos. We love hot tubs. Combine the two and we are really happy!
Being able to relax in a hot tub after a long day is a great luxury. It is always a great idea to build a gazebo over your hot tub. Not only will it shield you from the elements, but it can greatly enhance the whole look of your outdoor area.
Below, you will see more than 15 hot tub and gazebo combinations. They range widely in styles, and we know you will find one that suits your needs. You will see some made from hardwood and others made from metal. Many create a seamless transition from the swimming pool area to the hot tub.
Hot Tub Gazebo Design Ideas
1. Great Stone Surroundings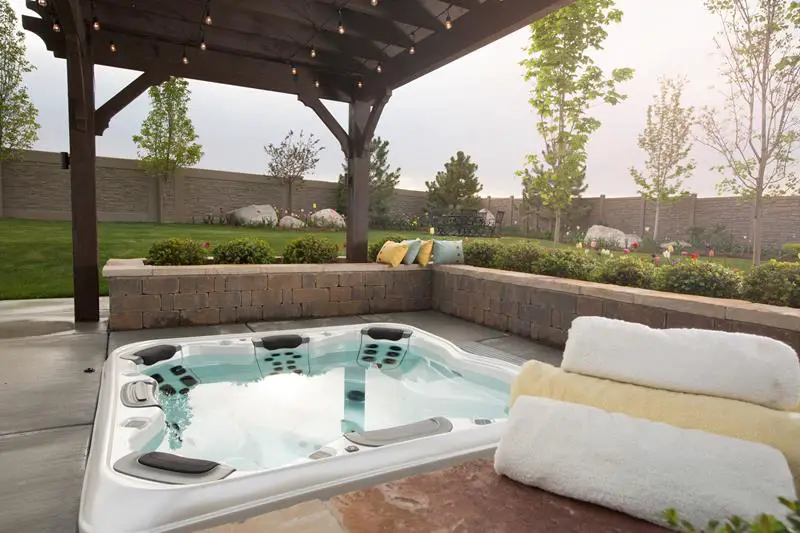 This hot tub has a simple yet beautiful covering and a great stone retaining wall. The whole space breathes beauty and elegance, giving you a great place to relax.
2. Wonderful Shady Space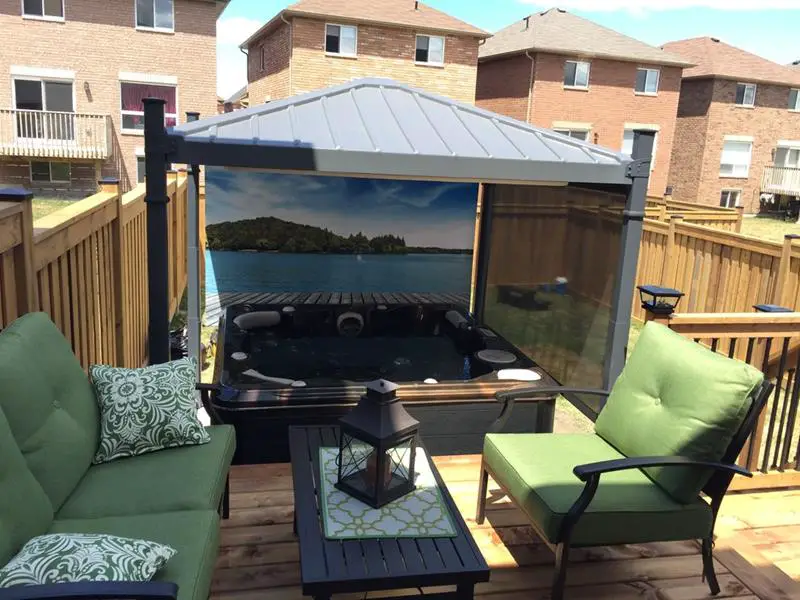 3. Little Cabin Area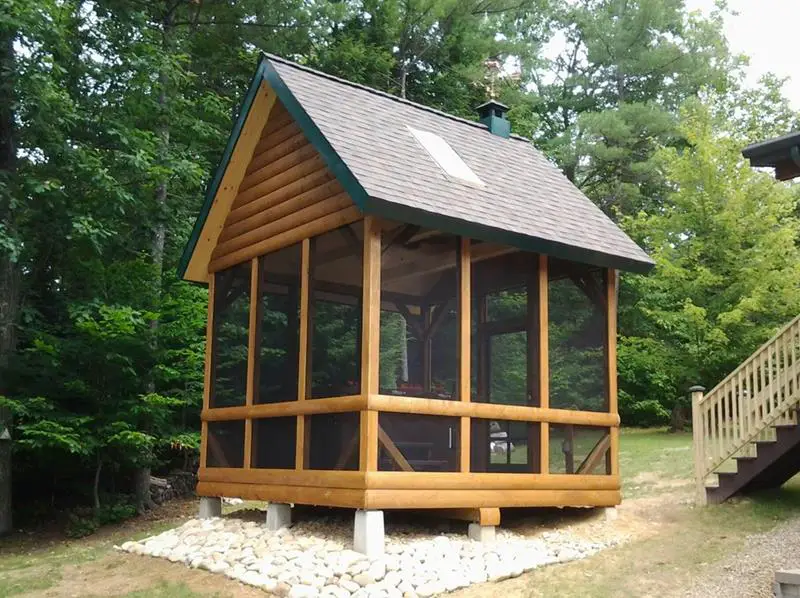 Like a little cabin covering, this hot tub is surrounded by a fun gazebo that will let you enjoy the warmth any time of year.
4. Easy Lighting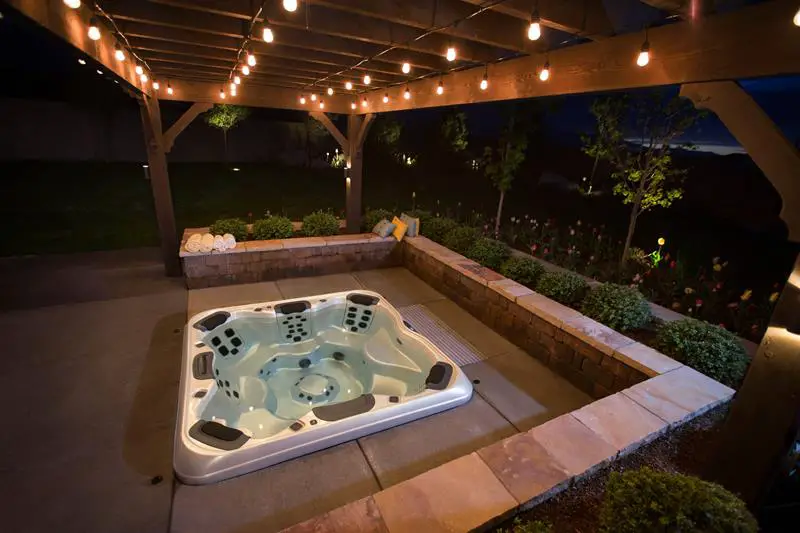 This hot tub area has perfect and simple lighting that adorns the gazebo, giving you a peaceful space to relax at night.
5. Right Next to the Pool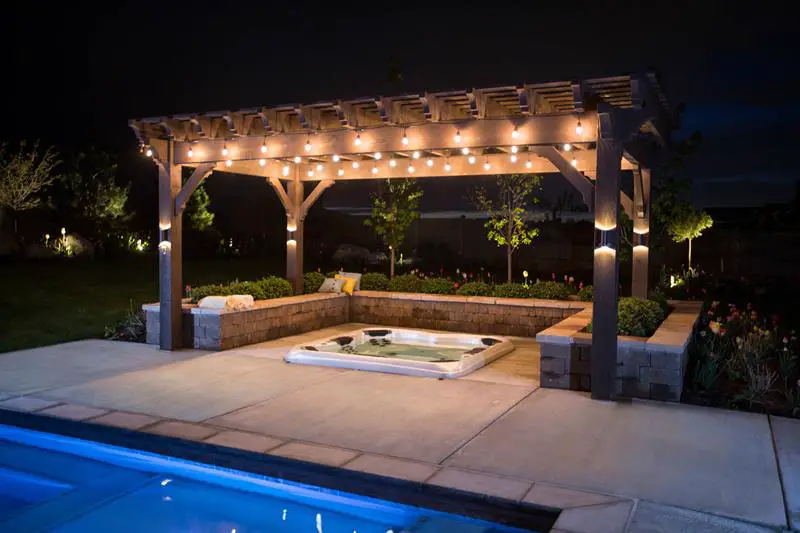 Of course, no hot tub would be complete without a pool near by. We love how this hot tub space is highlighted perfectly with beautiful construction.
6. Beautiful Luxurious Space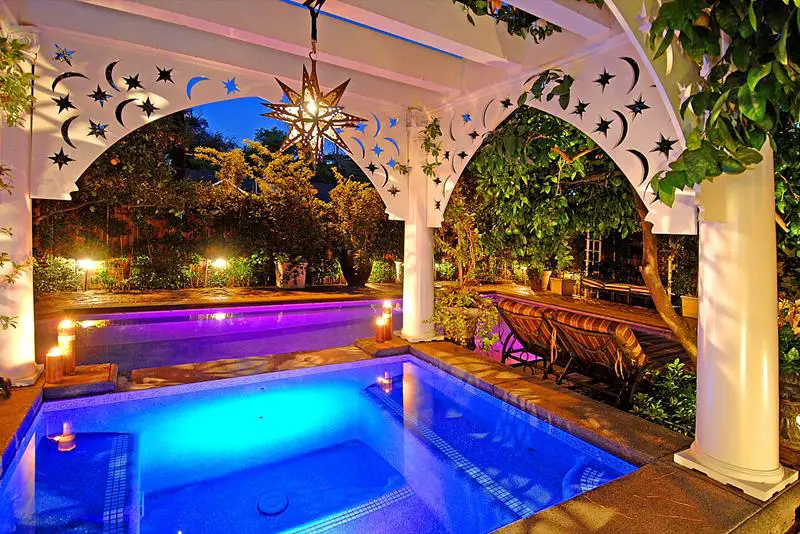 7. Built-In Cover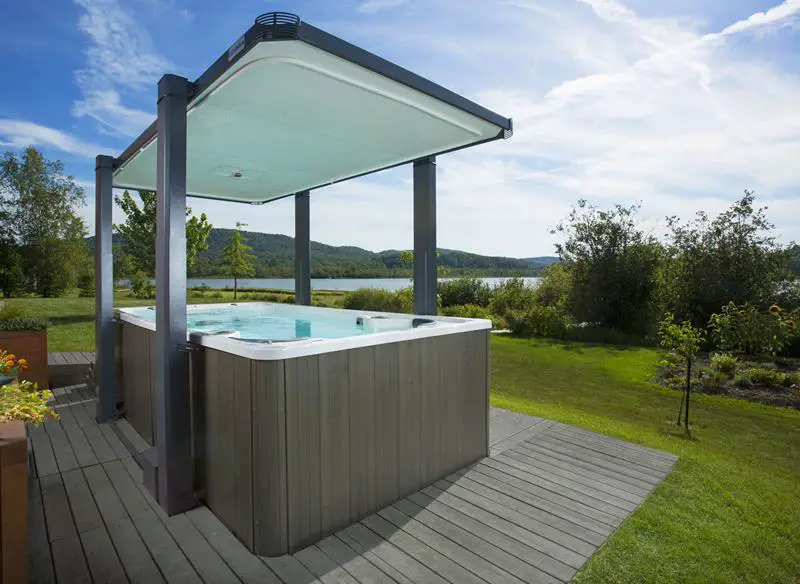 No need to build an expensive structure around your hot tub – just buy one with a covering built in. When you are finished, press a button and cover it right back up.
8. Great Hardwood Gazebo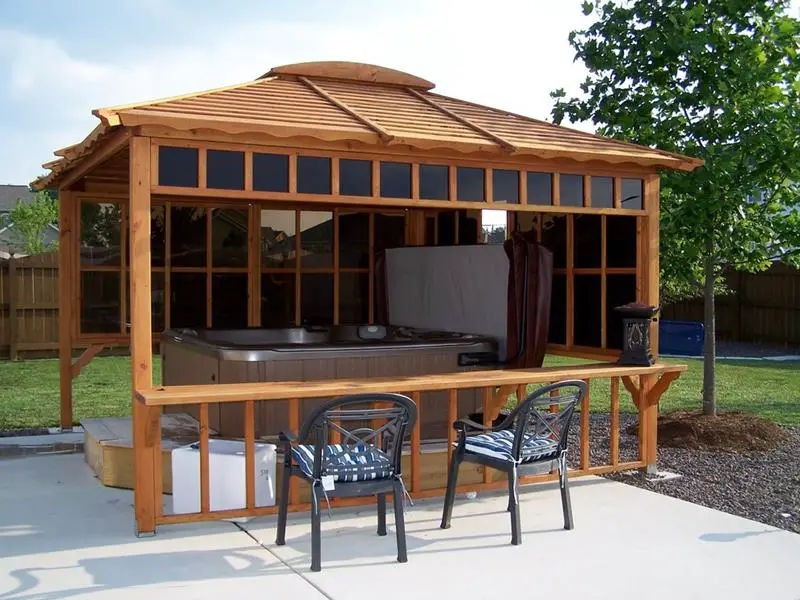 With a brilliant structure, this hardwood gazebo has the perfect shade for when you are ready to sit and relax. We love the ability to use this area as a bar as well.
9. Mountain Stone Style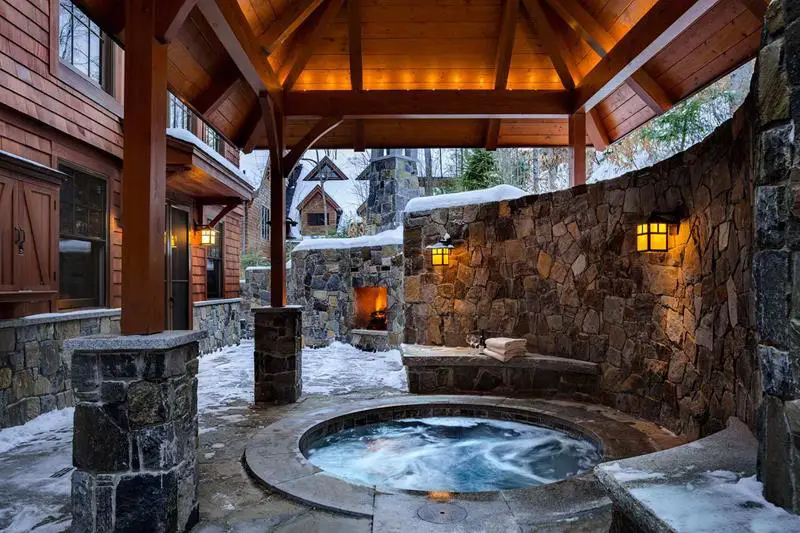 This whole area is private and we love it. The beautiful stacked stone construction and wonderful hardwood gazebo covering give this space an inviting style.
See Also: 25+ Pool Waterfall Ideas and Designs (Photos)
10. Natural Landscaping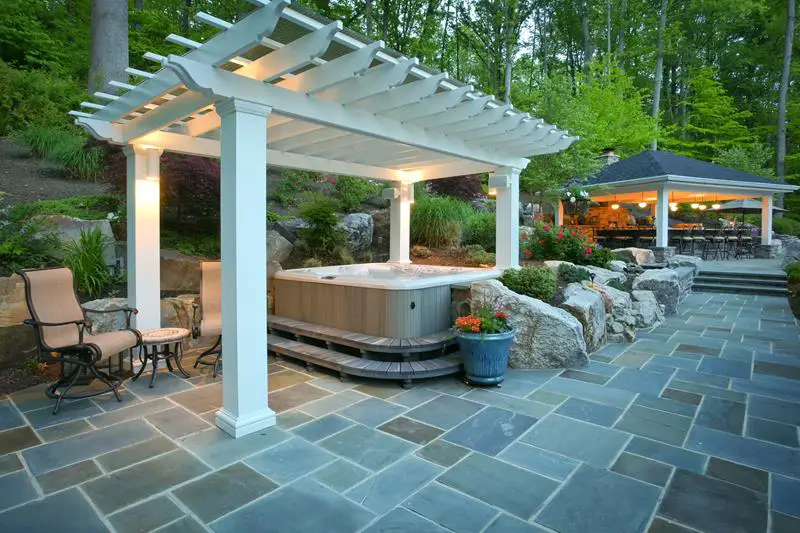 11. A Pool Side Gazebo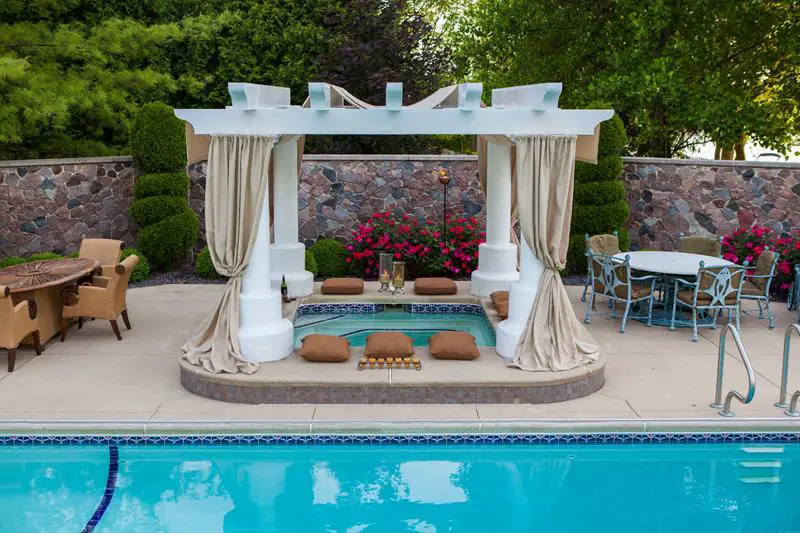 Draped with luxury, this hot tub space sits poolside, ready for you to enjoy a relaxing evening. We love the Roman style of seating that is incorporated.
12. Simple Covered Design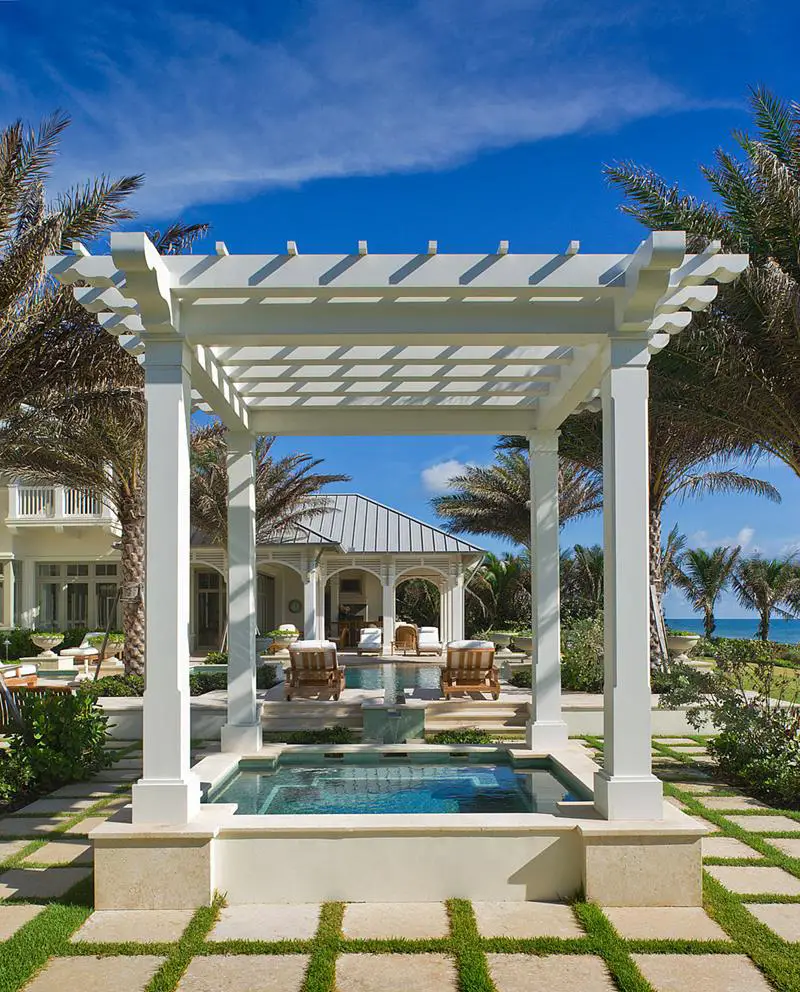 With a great column approach, this hot tub area has a contemporary design that blends perfectly with the overall landscape of this yard.
13. Covered and Luxurious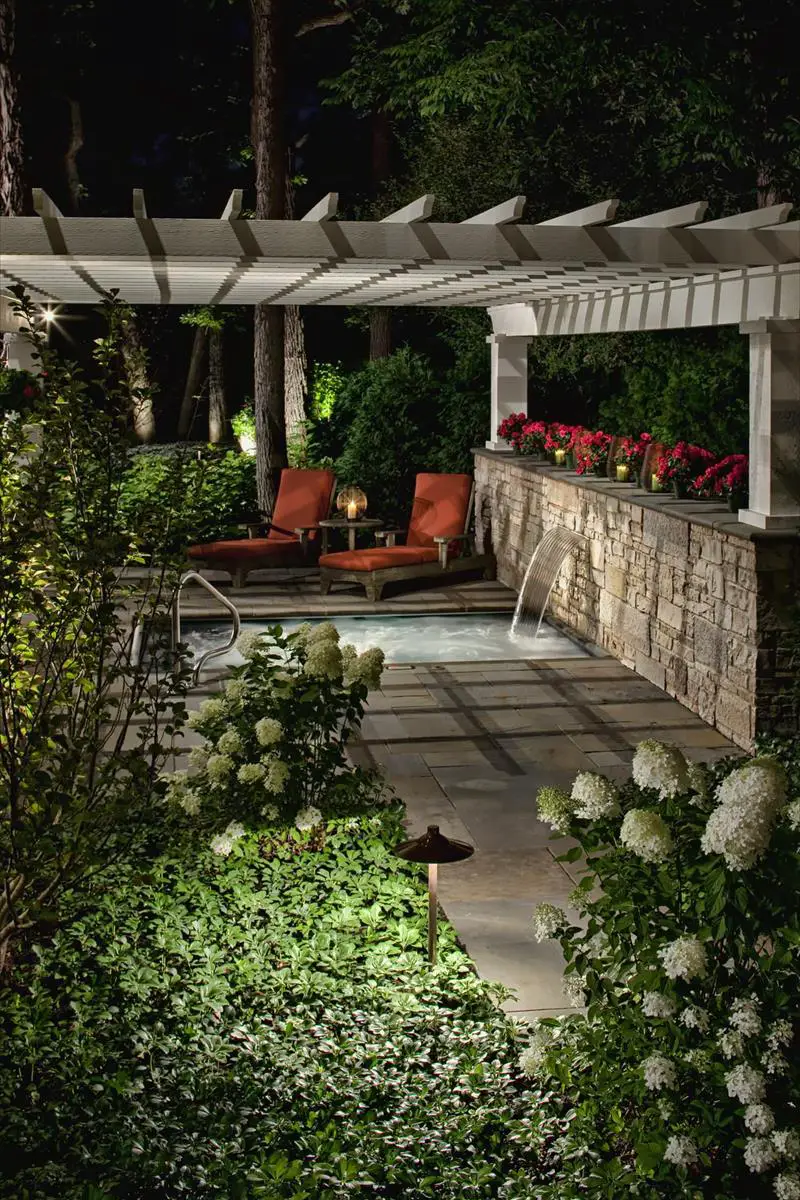 14. Awning from the House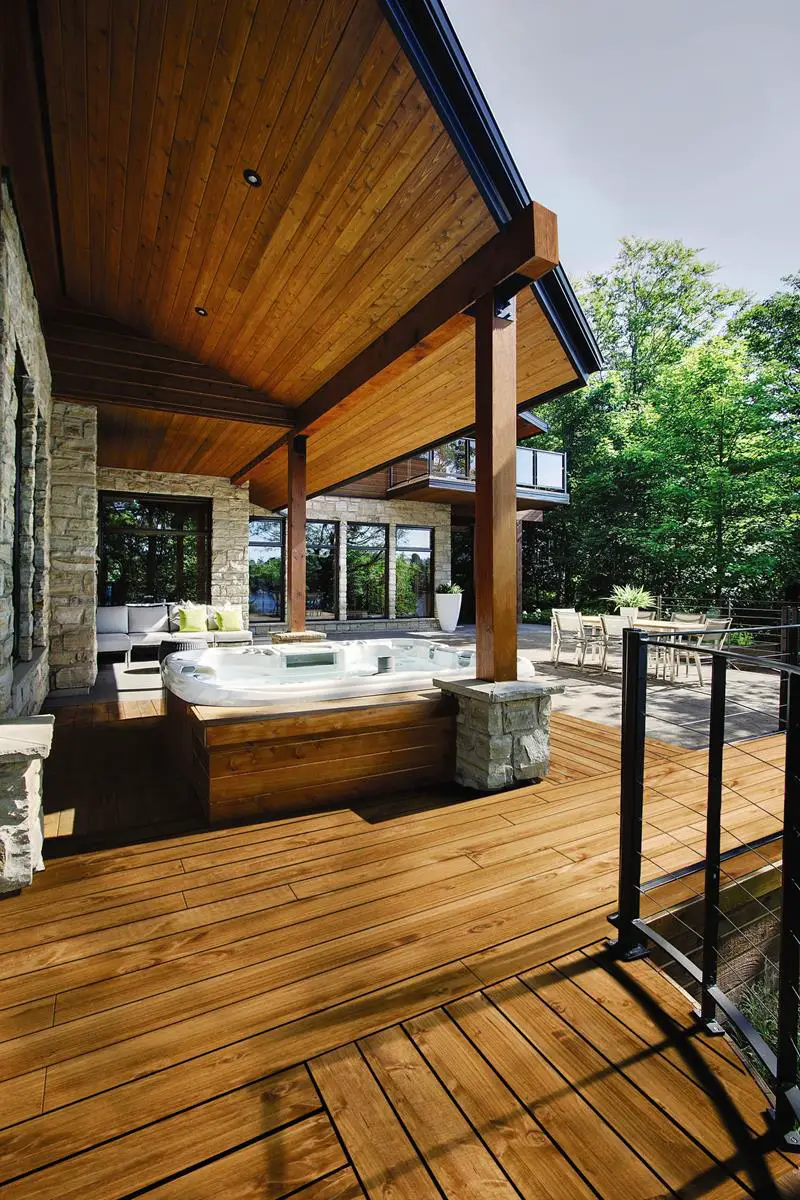 This wonderful hot tub area makes the most of its space, using the overhang from the home as its cover. We love how well the hardwood and stone styles work together here.
15. Stone Columns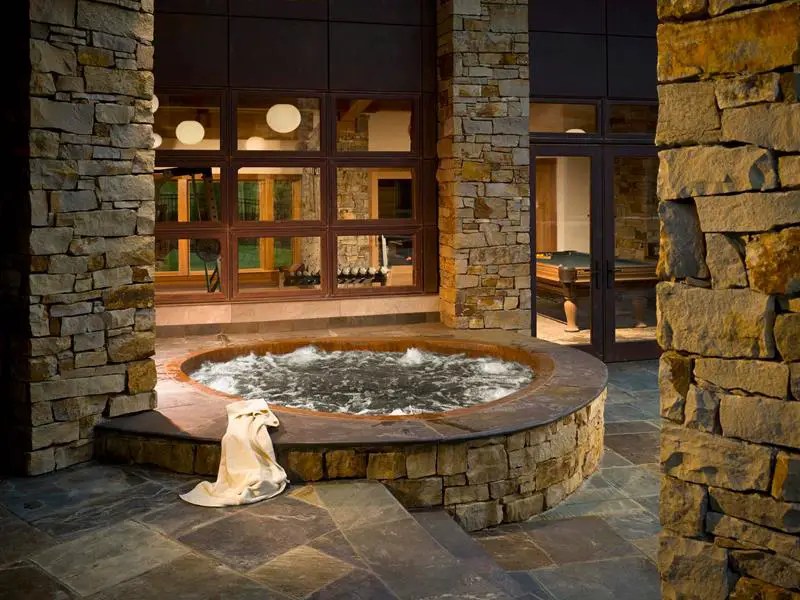 These stacked stone columns really set the tone here, matching the hot tub and stone floor here perfectly. This whole space has a rustic luxury.
16. Easy Landscaping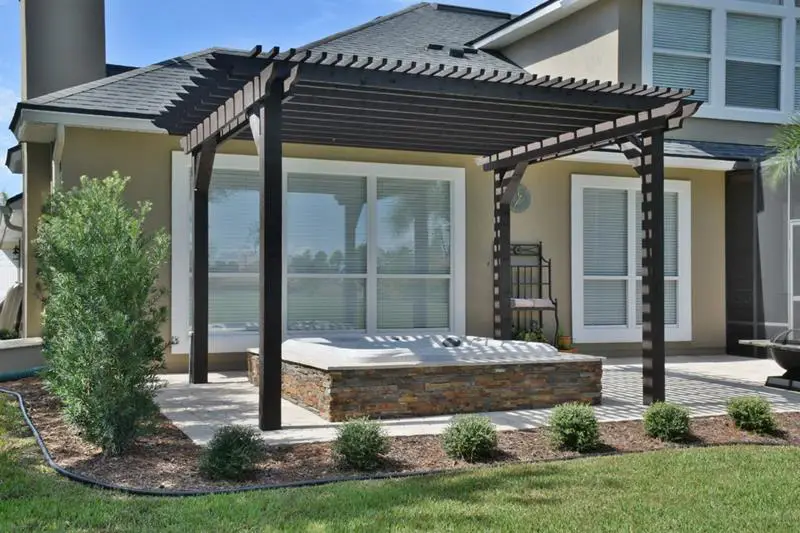 We love this darker gazebo covering over the hot tub. It creates a great contrast against this home and looks amazing.
Don't Miss: 20+ Screened Gazebo Designs and Ideas