Updated on January 3, 2022
We love pools and we love everything that goes with them. Pool fences are important, whether you want them for pure decorative reasons or for safety reasons. After all, you don't want children and pets wandering close to a pool when nobody is around.
There are many different types of pool fences you can choose from. Some of them are basic and inexpensive, covering just the perimeter for safety reasons. Others are elaborate and stylish, enhancing the curb appeal of your whole area. Ultimately, the final choice is yours and you need to figure out what suits your needs best.
Below, we have over 20 pool fence ideas for you to browse through. With a wide range of materials and styles, we know you'll find something you love.
Pool Fence Design Ideas
1. Modern and Minimal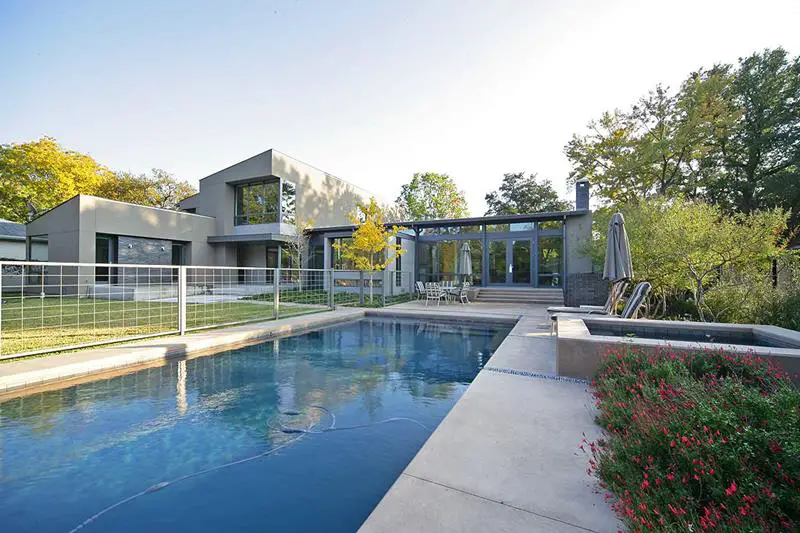 Photo by Domiteaux Architecture
This simple metal fence doesn't obstruct your view and accomplishes the goal of keeping the pool area secluded. We love the modern look of the fence and how well it blends with the house architecture.
2. Darker and Stylish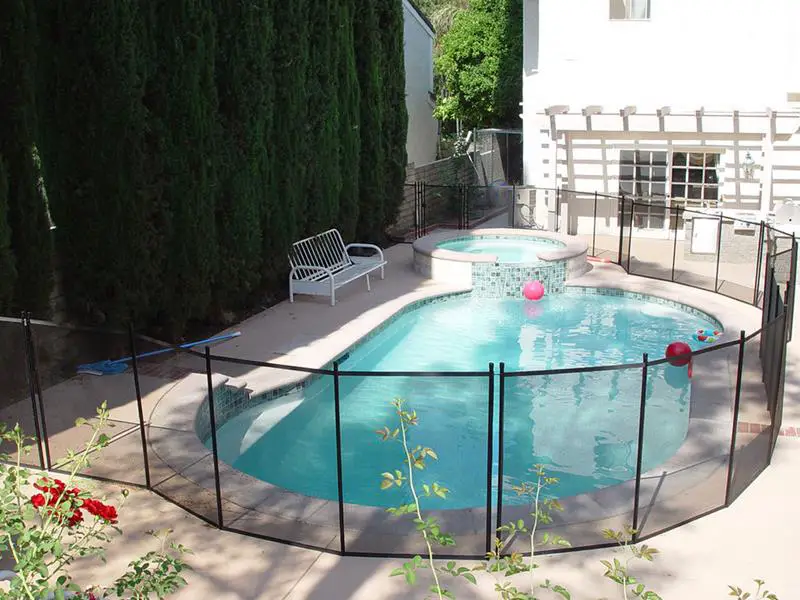 Photo by Guardian Pool Fence Systems
This simple fence does the job when you need to keep the pool space closed off for safety reasons. We like how it doesn't close off the view but will still keep children out of harm's way.
3. Part of the Patio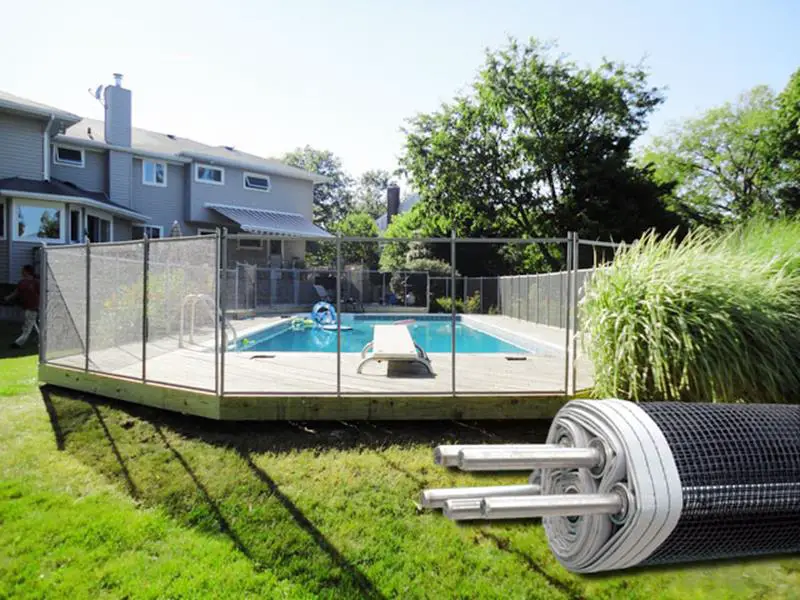 Photo by Guardian Pool Fence Systems
This fence is great because it just wraps around the pool deck space as if that is where it is supposed to be. It keeps your view intact and keeps the kids safe.
4. A Private Area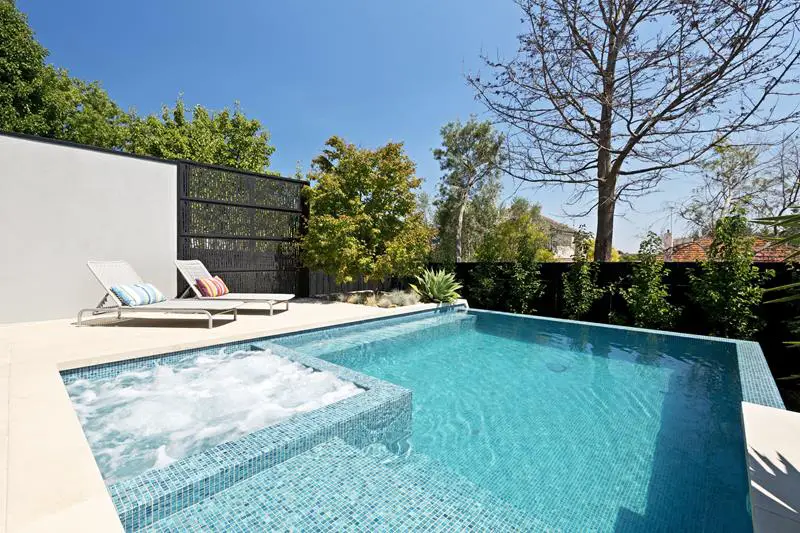 Photo by Neptune Swimming Pools
With a combination of wall choices here, you can be sure you will have privacy in this pool area. We love the seclusion you get with these options.
5. Traditional Enclosure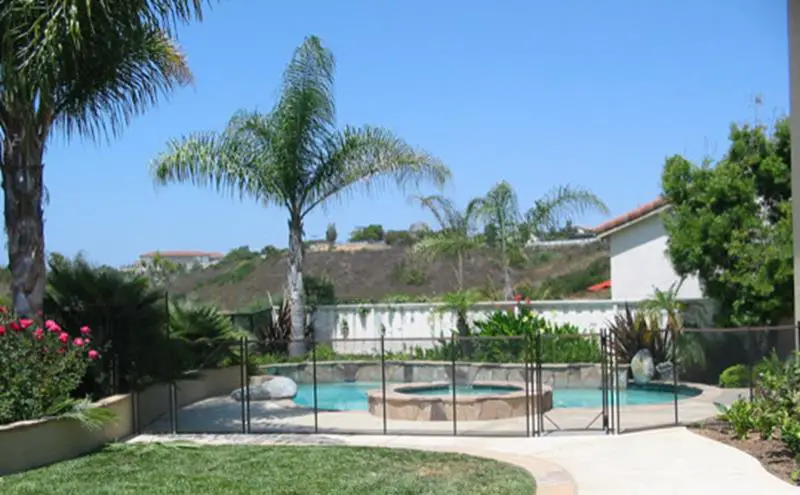 Photo by Guardian Pool Fence Systems
This traditional fence works well to separate the pool area from the rest of the yard. This is a simple fix if you have safety concerns for children.
6. Perfect Landscape Match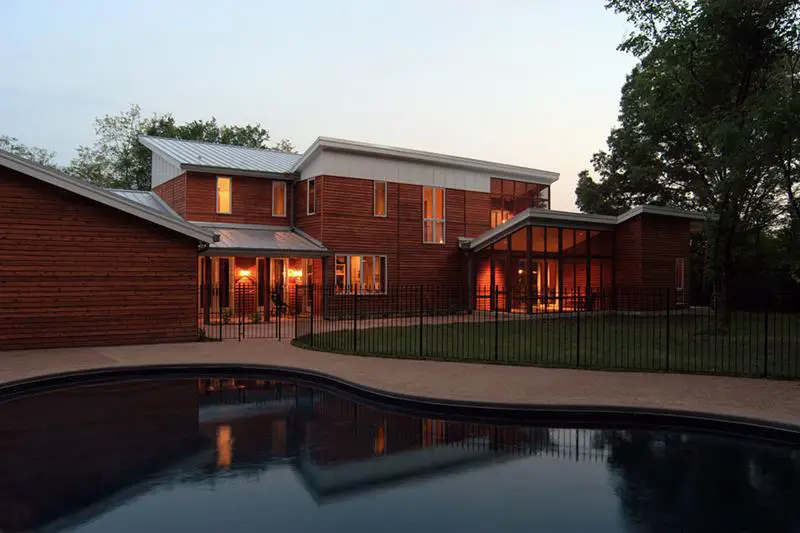 Photo by John Harrison Jones, AIA Architect
This black metal fence keeps the aesthetics of the home and landscape intact. We love how it curves and blends as part of the landscape.
7. Great Hardwood Match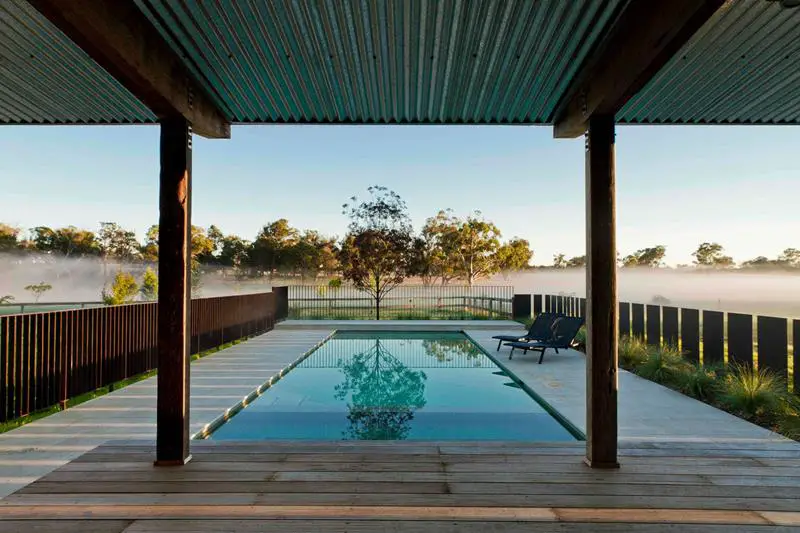 Photo by Nicholas Bray Landscapes
The hardwood fence on one side and the spaced black fence on the other give this pool space a calm and luxurious feeling that blends well with the deck space.
8. Wonderful Metal Style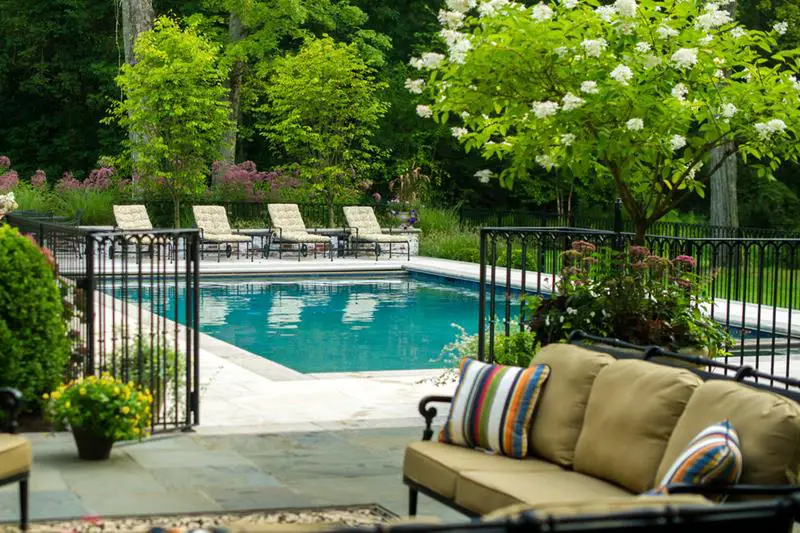 Photo by The LaurelRock Company
This black metal fence gives an unobstructed view of the pool and blends right into the surrounding landscape. It does its job of keeping the areas separated while looking great.
9. A Luxury Match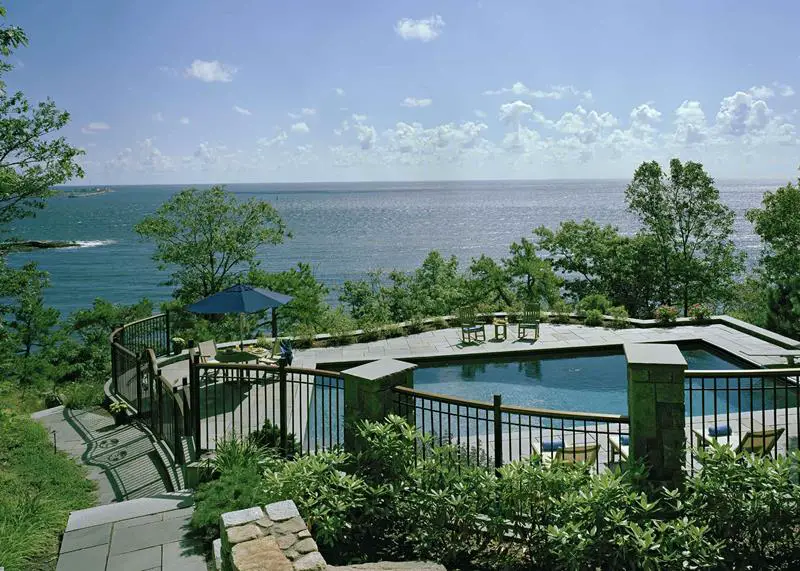 Photo by Siemasko + Verbridge
This fence steps down with the landscape to keep this pool area closed off from the rest of the yard. It doesn't wrap all the way around because it doesn't have to, as the far side drops into a tall retaining wall.
10. Minimal View Obstruction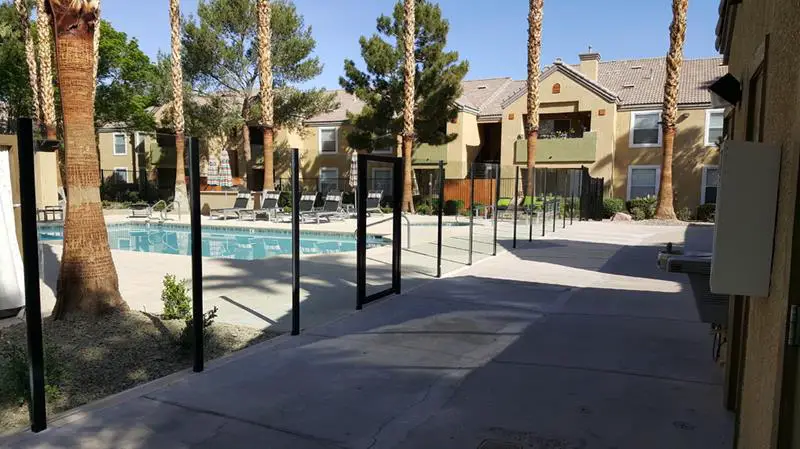 Photo by AquaView FencingServing North America
This type of pool fence is a great option that keeps the view intact and keeps everyone's safety in mind. It is clear and minimal, perfect for this space.
11. Easy and Traditional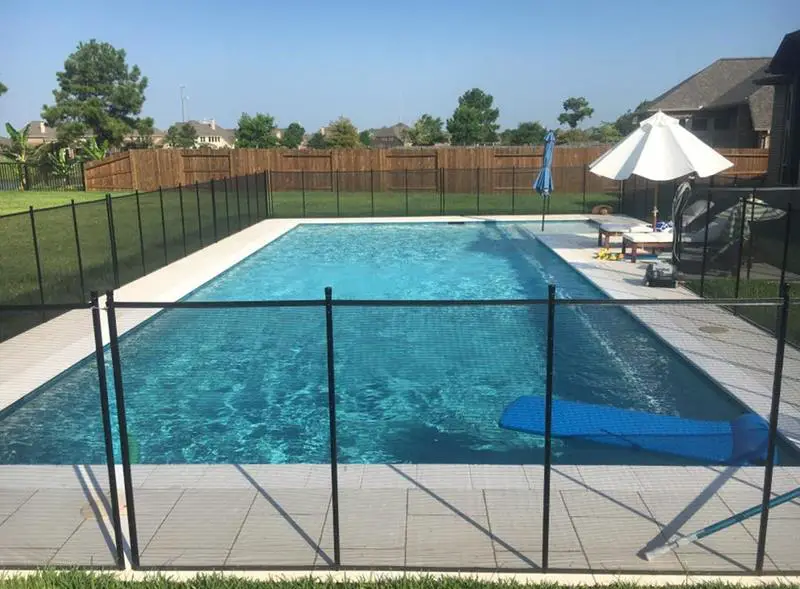 Photo by McKinney Custom Pools
When you need to keep the pool area secluded for safety reasons, this type of fence is simple and doesn't obstruct the view from either side.
See Also: 25+ Wrought Iron Fence Design Ideas (Photo Gallery)
12. See Right Through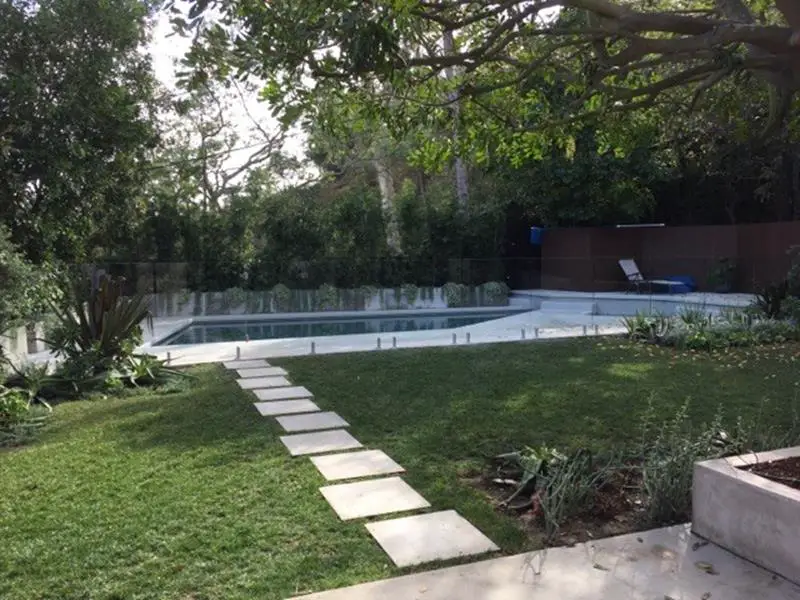 Photo by AquaView FencingServing North America
Clear fences are the way to go if you really want to keep the amazing view of your landscape intact. Here, you see that it is actually hard to find the fence around the pool.
13. Always With a View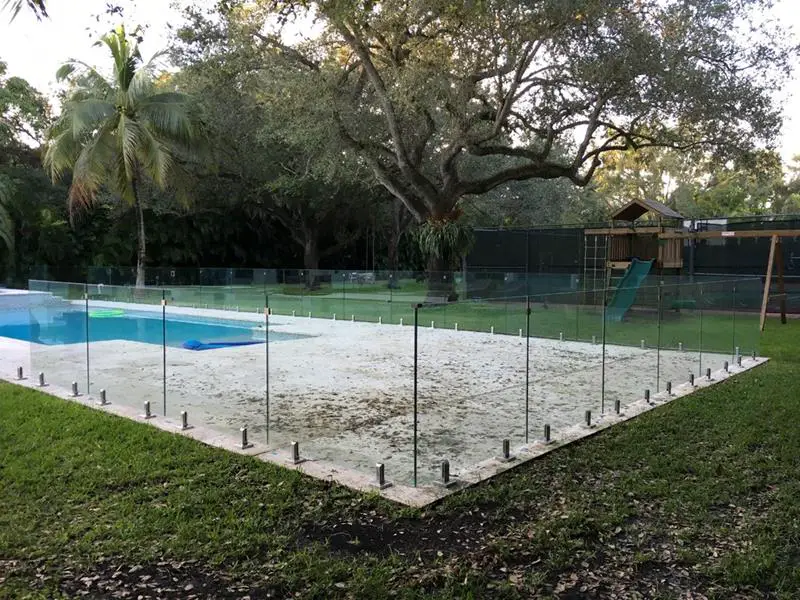 Photo by AquaView FencingServing North America
This is a great safety measure if you have kids. You have a clear fence that keeps them away from the pool and leaves your wonderful view unobstructed.
14. Smaller Grid Style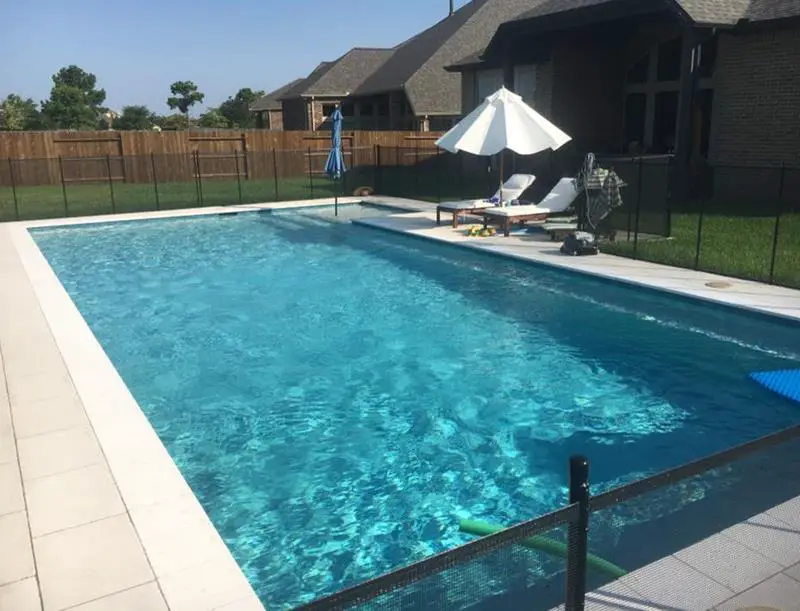 Photo by McKinney Custom Pools
This simple small grid mesh fence is relatively easy to install and doesn't affect the aesthetics of the pool area much. We love it for its simplicity and functionality.
15. Double Fence Style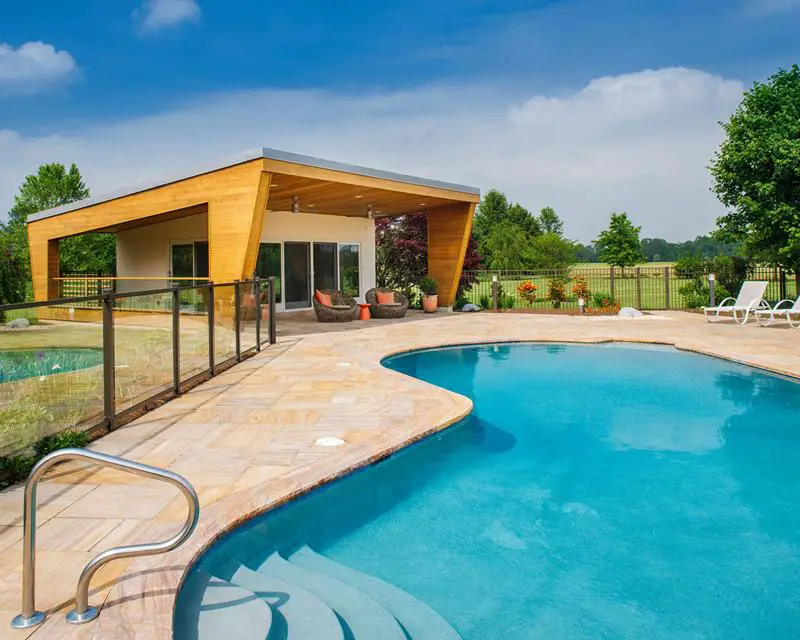 Photo by New Outlooks Construction
On one side of this pool we have a simple iron bar style fence and on the other a see through style. The combined look blends perfectly with the modern architecture of this space.
16. Picket Fence Design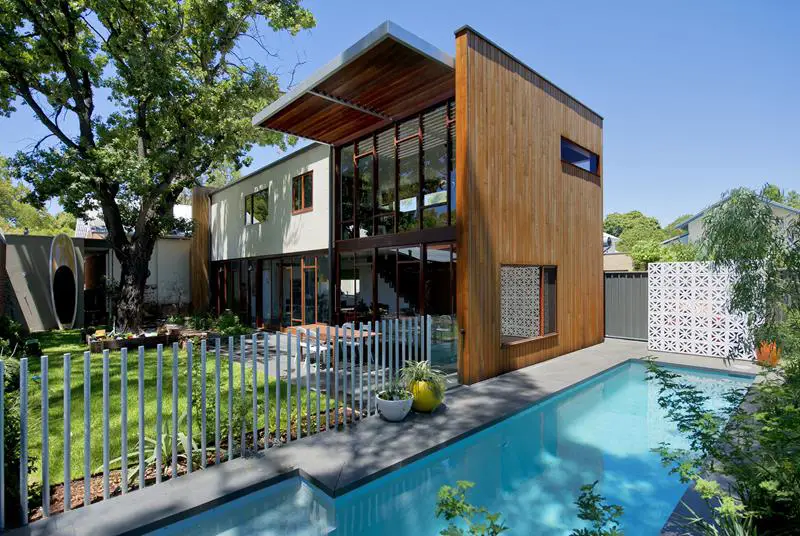 Photo by Klopper and Davis Architects
This iron bar fence takes on a classic picket fence style to give it a great charming look. It works well with this modern style home and yard.
17. Always a View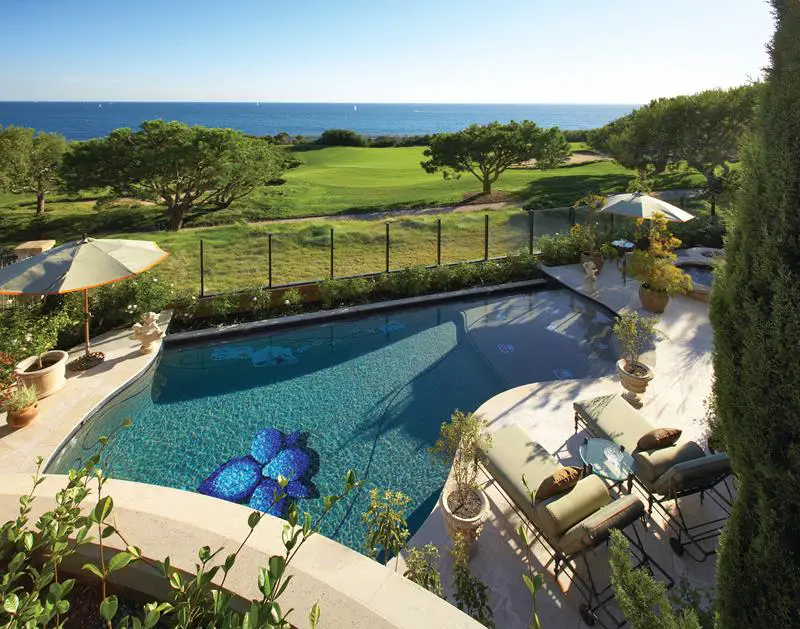 Photo by OliveTree Construction
A fence you can see through is always great to leave your amazing views intact. This space has a beautiful landscape that remains unobstructed.
18. Almost Invisible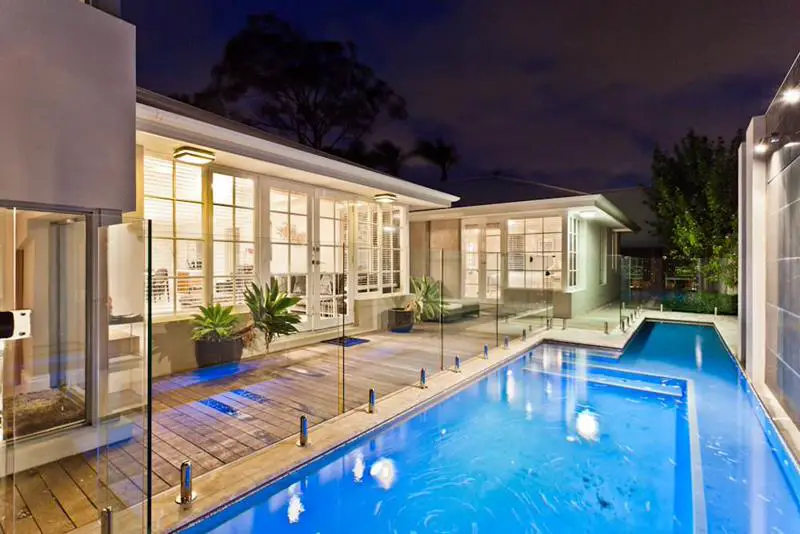 Photo by
In a pool area that is smaller in size, you want to make sure you don't make it seem smaller by blocking the view. This fence option keeps everyone safe and leaves the aesthetics alone.
19. Black Fence Match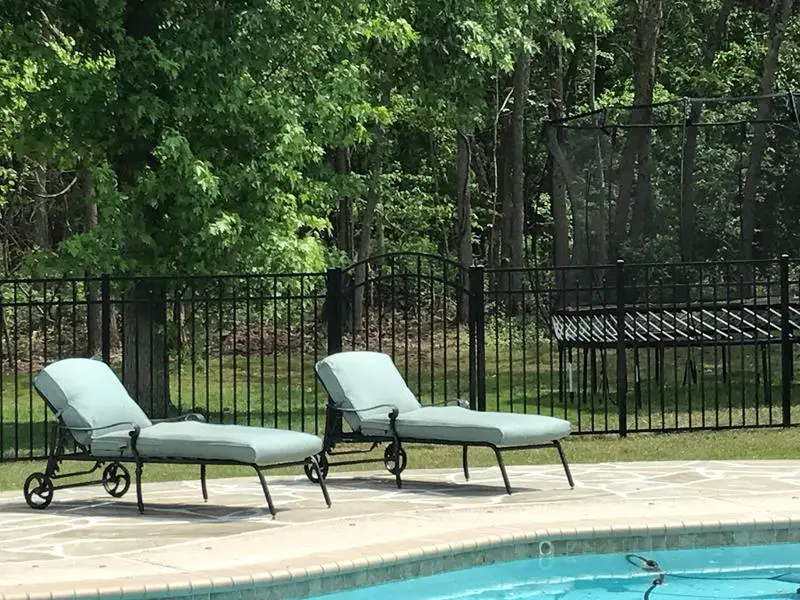 This black iron bar fence is a perfect fit for this yard. It matches the overall furniture style and doesn't mess with the view.
20. Built-In View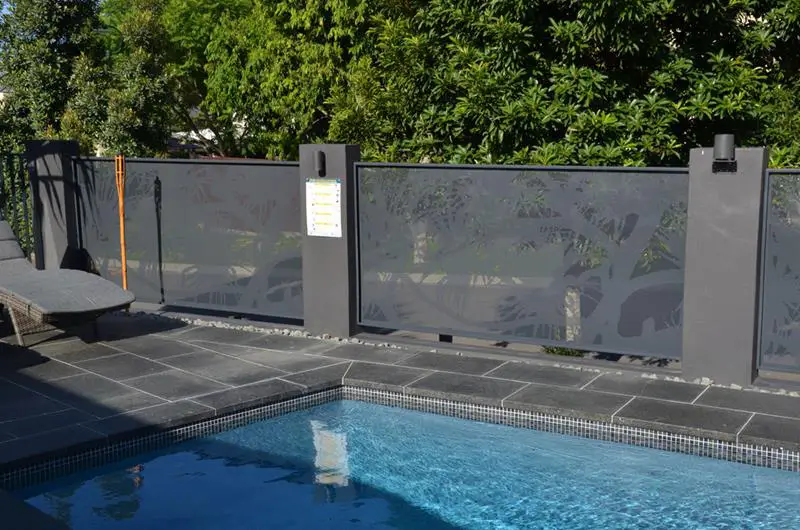 Photo by DSD Decorative Screens Direct
This style of fence lets your have a bit of privacy while also adding in some style. It is a perfect match for the darker stone style around the pool.
21. Match the Deck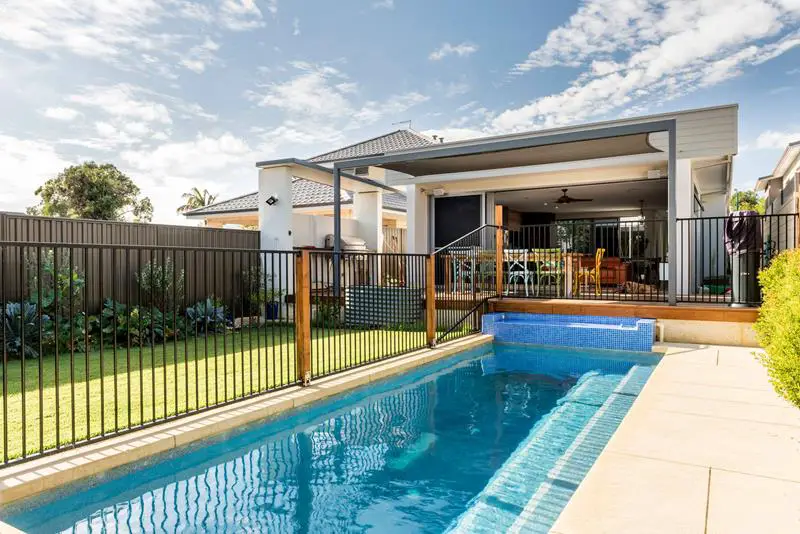 Photo by Swell Homes
We love how this simple iron bar fence uses hardwood posts to match the hardwood deck above the pool space. It ensures that this fence becomes part of the landscape.
22. Great Hardwood Build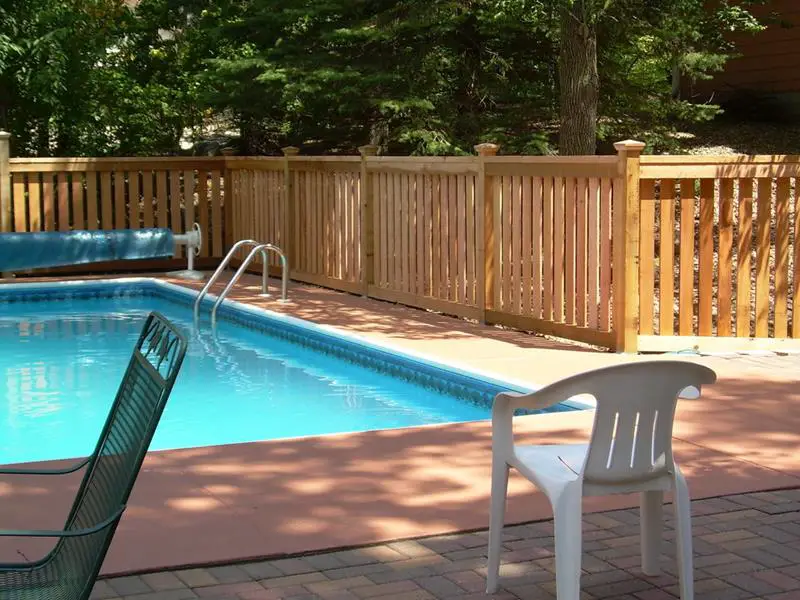 Photo by Dakota Unlimited
A wonderful hardwood fence like this is a classic and timeless style that works well with the landscape surrounding this pool.
Don't Miss: 20+ White Picket Fence Styles, Designs and Ideas