Updated on March 16, 2022
Are you the type of person that sees rain in the forecast and is instantly excited to be able to go out and enjoy the downpour flowing over your body? If you love playing in the rain, then you would love having a rainfall showerhead in your home.
I know what you're thinking, a rainfall shower is expensive and the cost of hiring a plumber to install it is way out of your budget. It doesn't have to be! There are plenty of good rain shower heads available all over Amazon for extremely affordable prices.
The best part? Most of them you can easily install yourself on your existing shower arm in less than 30 minutes! Are you ready to figure out how to tackle this DIY project yourself?
Benefits of a Rainfall Shower Head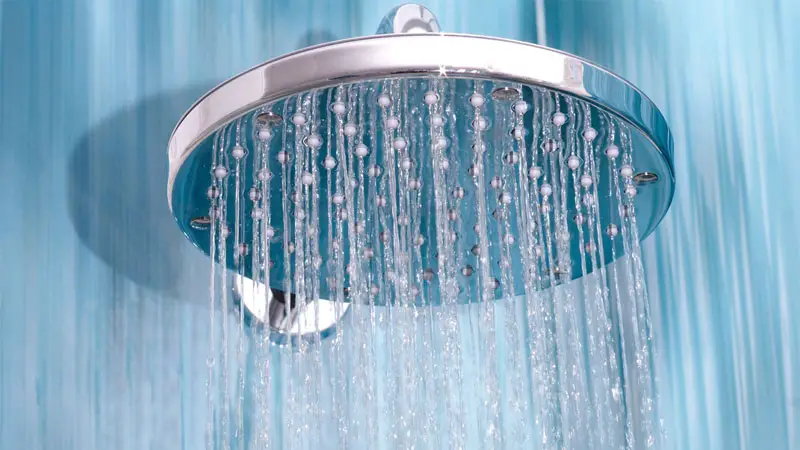 Everyone bathes, it's a fact of life. Personal hygiene is important for many reasons, including health and smell control. In addition to hygienic purposes, showers are a great way to wake up in the morning or relax and unwind in the evening.
Does the idea of standing outside in heavy, drenching rainfall sound appealing to you? Do you want to recreate that relaxing feeling in your own home? Switching to a rainfall showerhead would be a great choice for your bathroom.
Not only can you get yourself nice and clean, but they also provide the most relaxing and luxurious shower you'll ever take, taking you back to the feeling of showering in a high-end hotel or spa.
Most of the rainfall showerheads that are currently available on the market have flow restrictors, which control the flow of water and ensures you get a high-pressure soaking shower while making sure you don't use too much water.
Choosing a Shower Head
With so many showerheads to choose from, how do you pick just one? There are many things to think about when you're shopping for a shower head.
First, you need to decide what features you want your showerhead to have. There are heads available that have multiple sprayer patterns, some have adjustable shower arms, others come with a showerhead and a matching handheld sprayer.
Once you figure out what features you want (and don't want!), you should decide what style you want. There are rainfall showerheads to fit into anyone's home. They come in round or square shape and can come in a variety of finishes.
You should also take into consideration the size of the bathtub or shower area that the showerhead will be used in. You can get a rainfall showerhead in a wide range of sizes, from 6 inches to 16 or more inches. The bigger the showerhead, the bigger the waterfall effect.
Whether you like something minimalistic, farmhouse style, or simple and classic, there's a showerhead to fit your wants and needs.
Sale
Moen 61-5-SS Donner Commercial Shower Rod, Stainless
VERSATILE DESIGN: Chrome finish is highly reflective for a mirror-like look that...
POWERFUL RINSE: Advanced, self-pressurizing Moen Immersion rainshower...
FULL COVERAGE: Large spray head rainshower for exceptional water coverage
Supplies Needed
Most showerheads come with the hardware you're going to need to be able to install them yourself. A lot of them even include Teflon plumber's tape to make it much easier to get a leak-free fit. Make sure you take a look at the instructions that come with your showerhead to make sure you have everything you need.
Aside from what comes in the package with your new showerhead, you may need the following:
Adjustable Crescent Wrench
Pliers
Plumber's Tape (if not included)
The needle nose pliers may not be needed, but they could come in handy if you have any parts from your previous showerhead that are stuck and you need help removing them.
How To Install a Rain Shower Head
Many people want to have the luxury of a rainfall showerhead, but the idea of installing one is intimidating enough that they never take the leap and go for it. Installing your new showerhead is much easier than you think it is, I promise!
These instructions are for wall-mounted showerheads that you install on the existing plumbing that's already in your bathroom, making the process even easier. Make sure you have all of your tools, hardware, and accessories laid out and within reach.
First, and most importantly, turn off the water to your house. After the water valve is off, turn on a faucet on the lowest level of your home so that any water that may be in the pipes can drain so you don't get sprayed when you remove the old showerhead.
Now, remove your existing showerhead. This is where you may need the pliers if anything is stuck or hard to remove. Be sure to remove the old Teflon tape, if there is any.
Next, wrap the threads of the pipe coming out of the wall in two layers of fresh Teflon tape.
Screw the new showerhead on to the pipe and use the crescent wrench to tighten.
Turn the water to your home back on, then turn on the water in your shower to check for leaks. If there aren't any leaks, you're good to go!
That's it! It's time to enjoy your new shower!
Read Also: 3 Ways to Clean the Rubber Nozzles on a Shower Head